By: JD Hardin
It's What's Out Thursday!! Yeah, I'm late, but it's here. Great stuff is littered all over the racks this week. DC releases a slew of crossovers, Marvel drops another Spider-Man, and Image gives us the long awaited Eclipse #8. So don't miss your favorite books!!!
LET'S RAID THE RACKS!!!
Support Literacy, Read Comics.
Brought to you by:
Like their Facebook and follow them on Twitter
Pick of the Week
Top Rated Title
Top Rated Publisher
Marvel Comics (61 issues)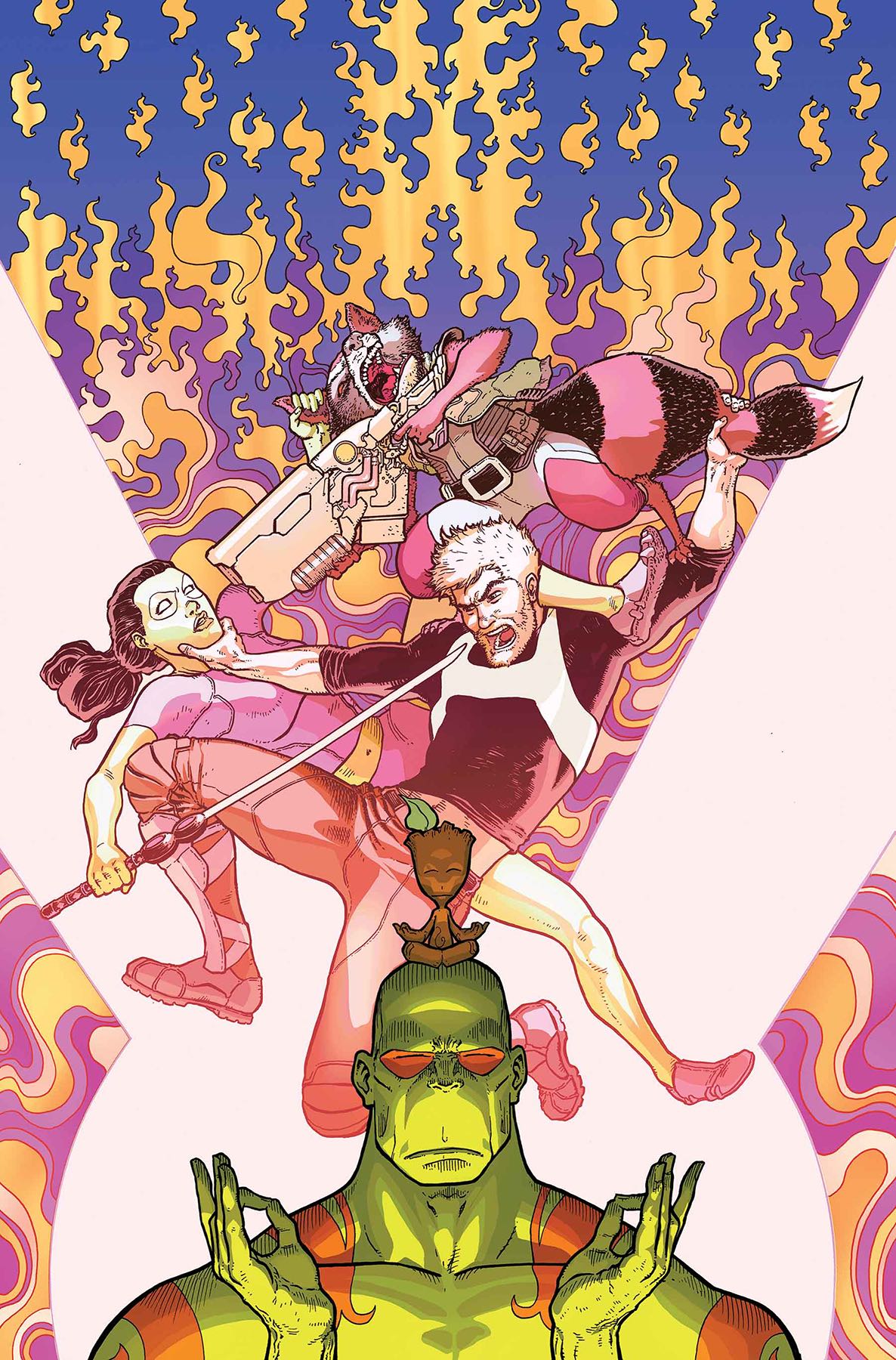 All-New Guardians of the Galaxy #4
All-New Guardians of the Galaxy #4 (Dauterman Cover)
America #4
Avengers Unleashed Vol. 1: Kang War One
Captain America: Steve Rogers #18
Captain America: Steve Rogers #18 (Rivera Mary Jane Cover)
Daredevil #22
Darth Vader #2
Doctor Strange #22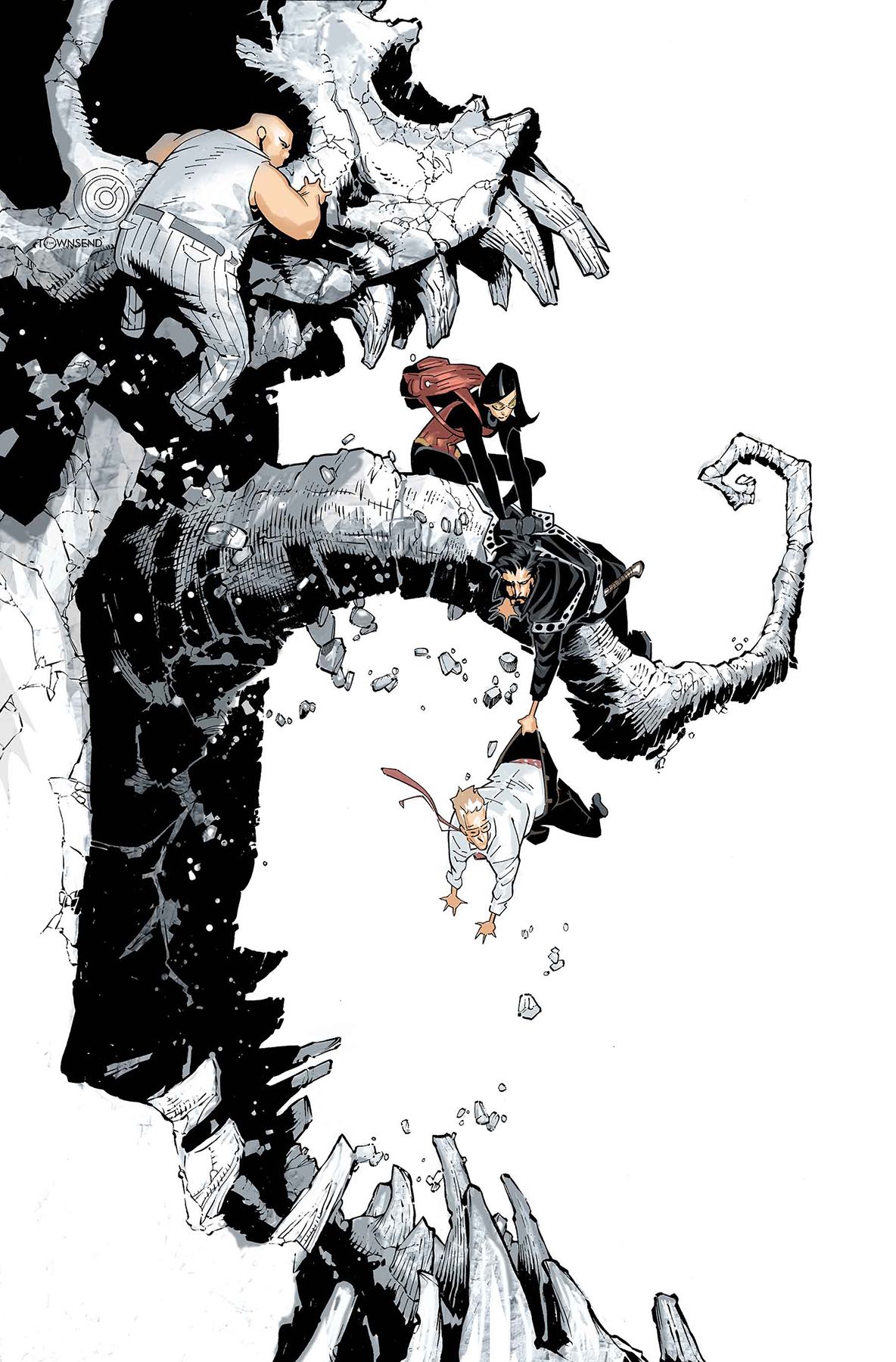 Doctor Strange #22 (Henrichon Cover)
Doctor Strange #22 (Herrera & Rizo Mary Jane Cover)
Guardians of the Galaxy Vol. 4: Grounded
Iceman #2
Iceman #2 (Ford Cover)
Invincible Iron Man #8
Invincible Iron Man #8 (Checcetto Mary Jane Cover)
Invincible Iron Man: Ironheart Vol. 1: Riri Williams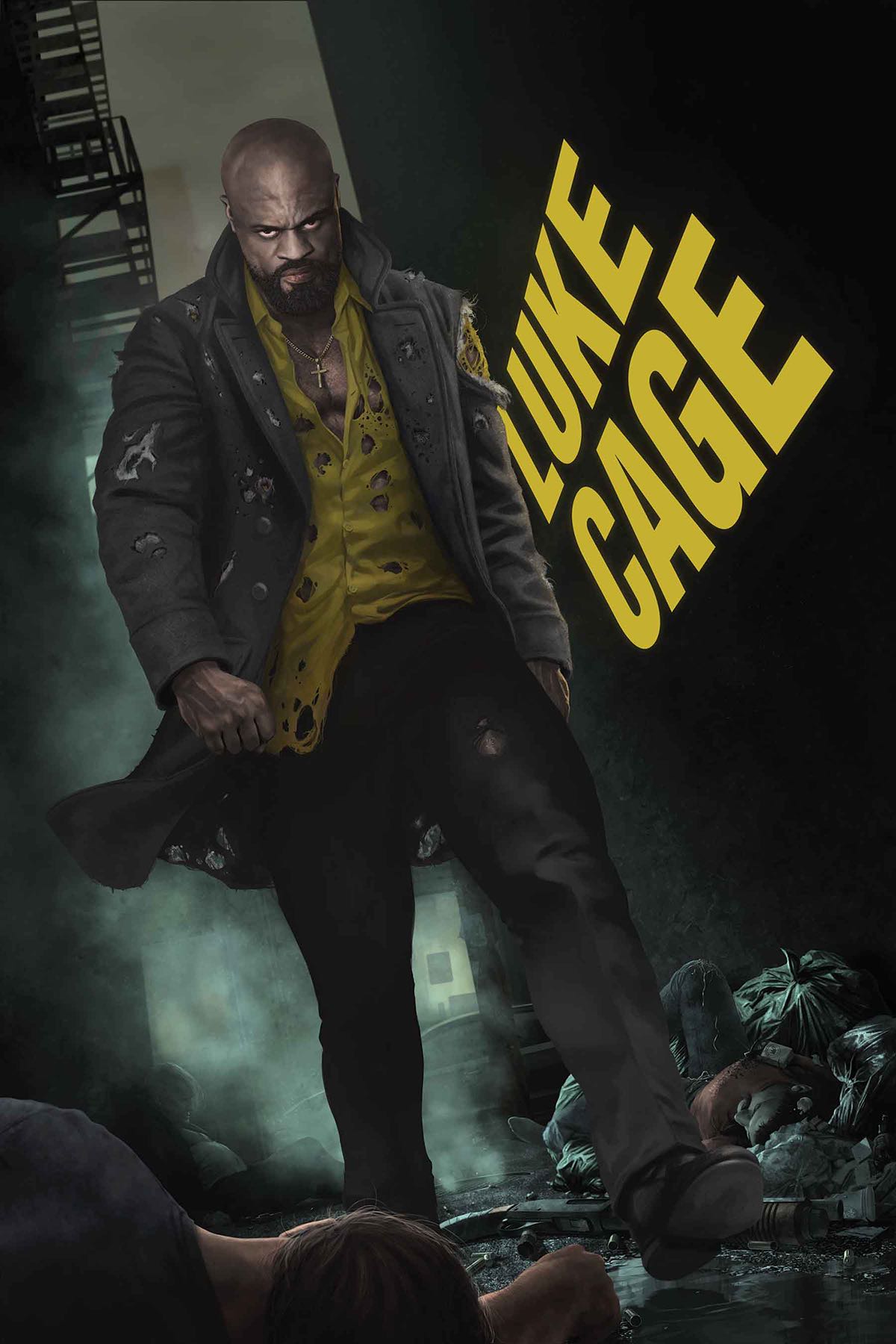 Luke Cage #2
Luke Cage #2 (Cassaday Cover)
Man-Thing #5
Monsters Unleashed! #3
Monsters Unleashed! #3 (Baldeon Cover)
Nick Fury #3
Nick Fury #3 (Blanco Cover)
Occupy Avengers Vol. 1: Taking Back Justice
Peter Parker: The Spectacular Spider-Man #1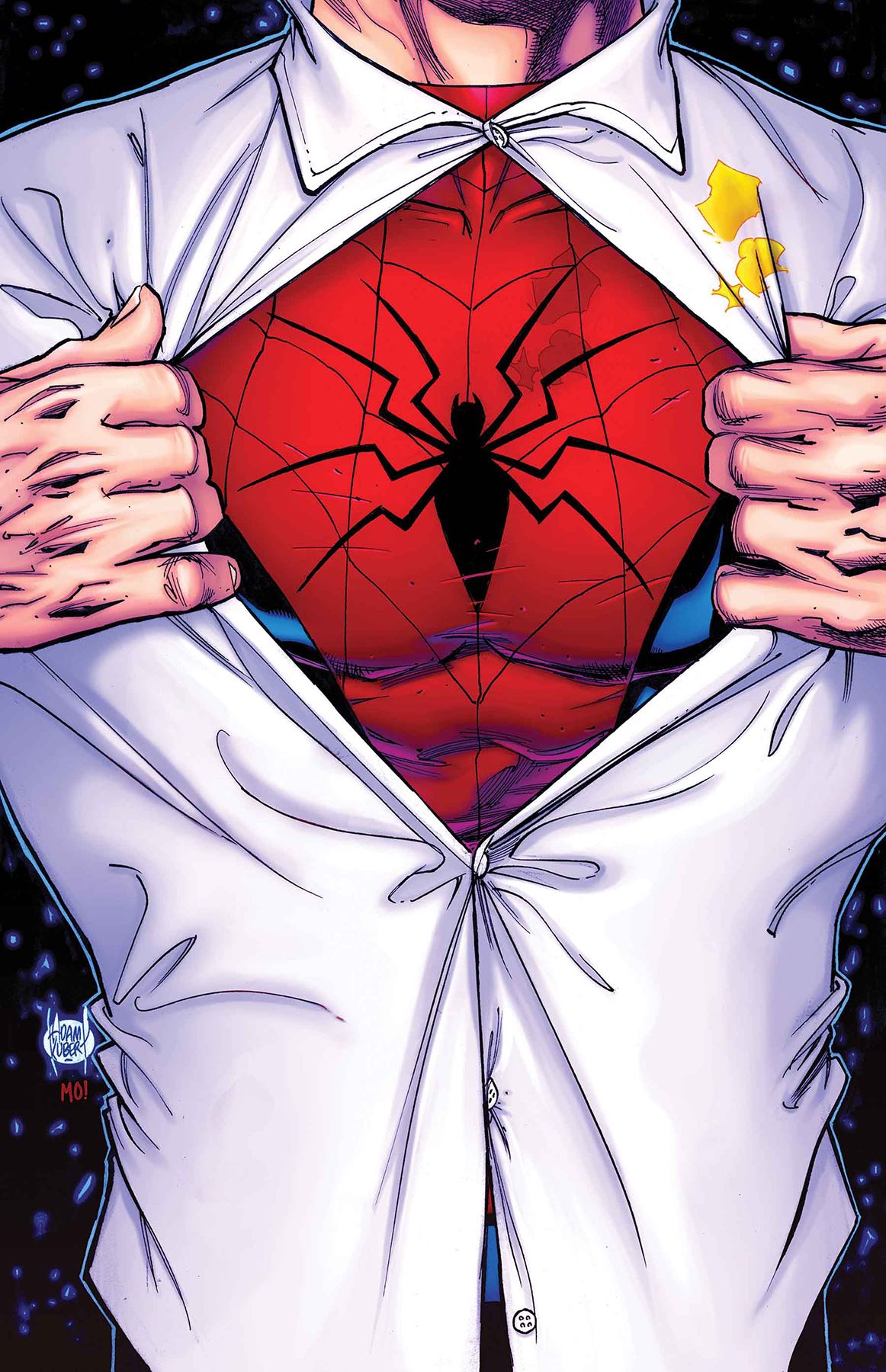 Peter Parker: The Spectacular Spider-Man #1 (Andru Remastered Cover)
Peter Parker: The Spectacular Spider-Man #1 (Cassaday Cover)
Peter Parker: The Spectacular Spider-Man #1 (Christopher Action Figure Cover)
Peter Parker: The Spectacular Spider-Man #1 (Movie Cover)
Peter Parker: The Spectacular Spider-Man #1 (Spratt Hip Hop Cover)
Peter Parker: The Spectacular Spider-Man #1 (Wang Year of the Roos Cover)
Powers: Bureau
Royals #4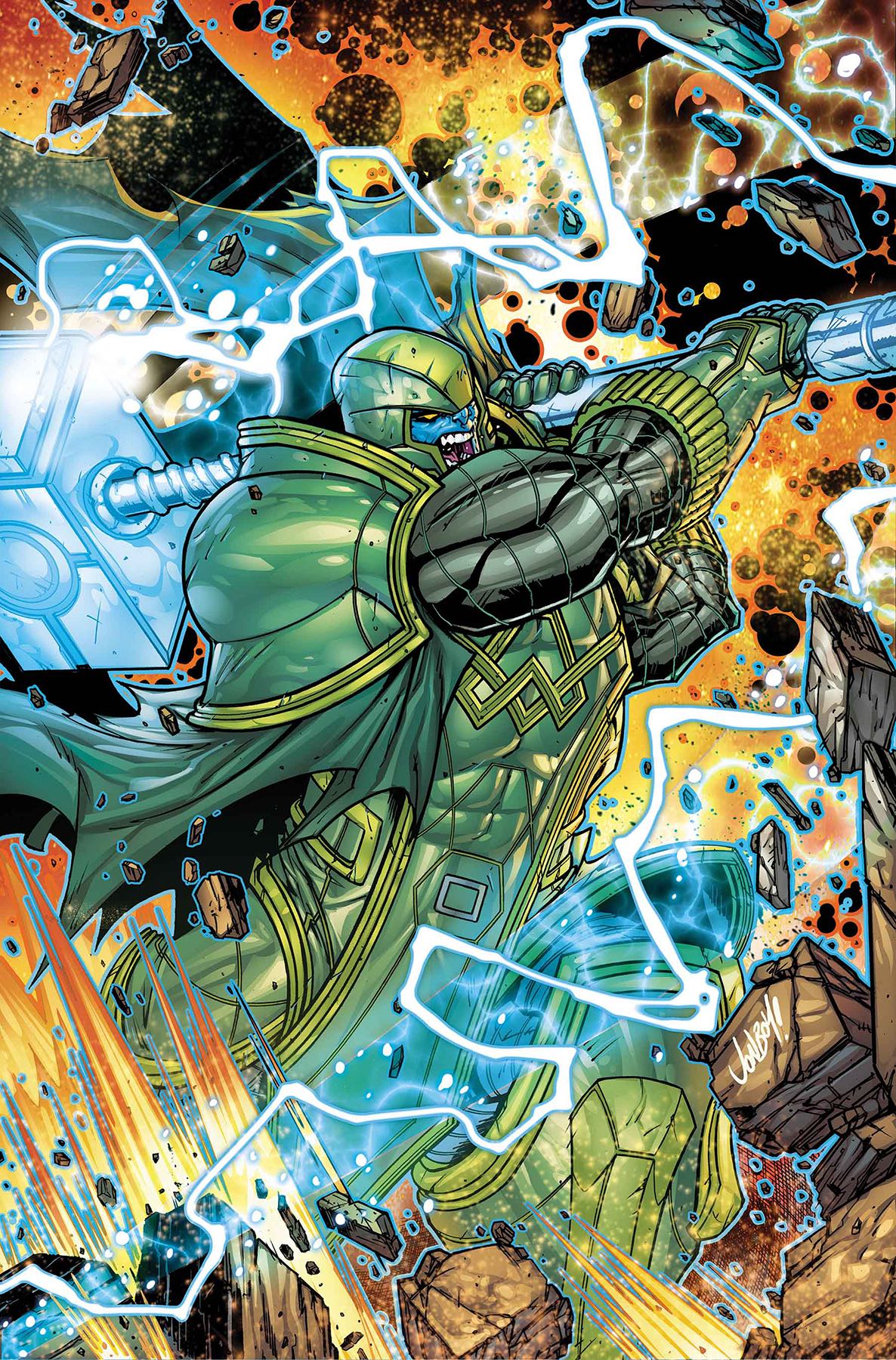 Secret Empire: Brave New World #2
Secret Empire: Underground #1
Secret Empire: Underground #1 (Albuquerque Cover)
Silver Surfer #12
Spider-Gwen Vol. 3: Long-Distance
Spider-Man / Doctor Strange: The Way to a Dusty Death
Spider-Man 2099 #24
Star Wars: Darth Maul #4
Star Wars: Darth Maul #4 (Charretier Cover)
Star Wars: Darth Maul #4 (Francavilla Cover)
Star Wars: Darth Maul #4 (Nakayama Cover)
Star Wars: Darth Maul #4 (Zdarsky 40th Anniversary Cover)
Star Wars: Darth Vader #2 (Del Mundo Cover)
Star Wars: Doctor Aphra Vol. 1: Aphra
Star Wars: Poe Dameron Annual #1
Star Wars: Poe Dameron Annual #1 (Asrar Cover)
Star Wars: Poe Dameron Vol. 2: The Gathering Storm
Star-Lord Vol. 1: Grounded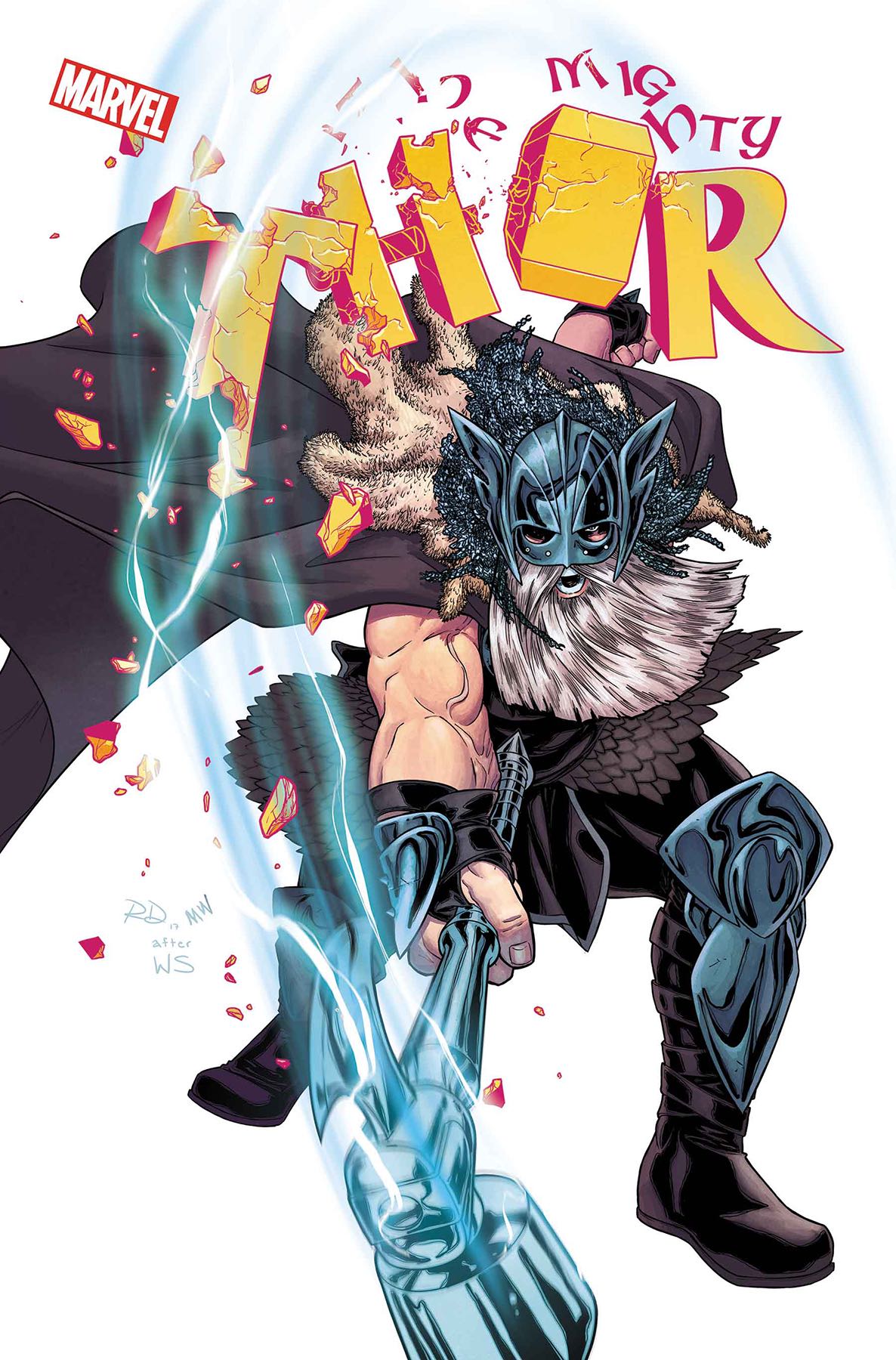 The Mighty Thor #20
The Mighty Thor #20 (Brown Mary Jane Cover)
The Ultimates 2 Vol. 1: Troubleshooters
U.S.Avengers #7
Ultimates 2 #8
Weapons of Mutant Destruction #1
Weapons of Mutant Destruction #1 (Ferry Cover)
Weapons of Mutant Destruction #1 (Lim Cover)
X-Men: Gold #6
DC Comics (47 issues)
All-Star Batman #11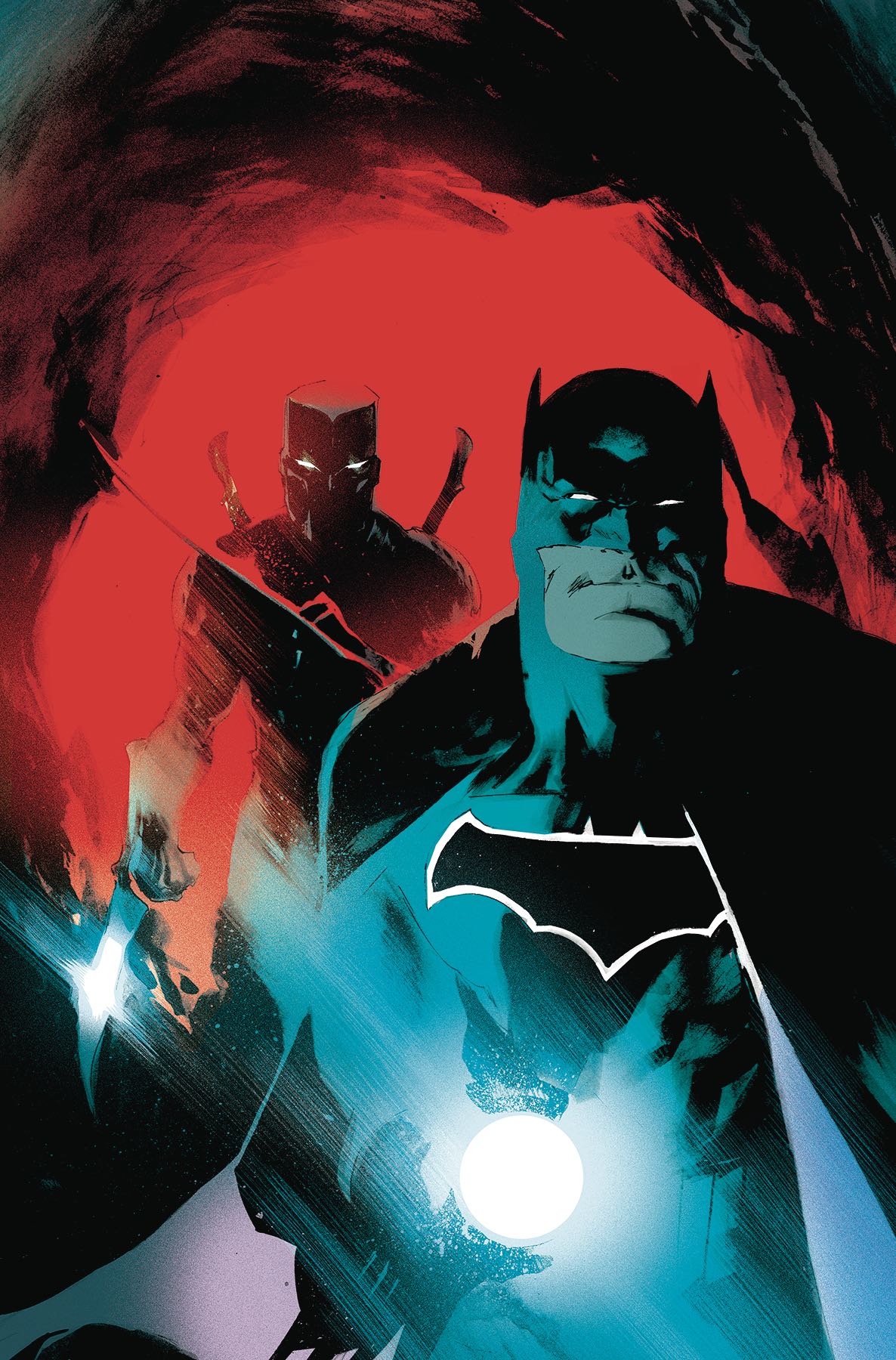 All-Star Batman #11 (Alburquerque Cover)
All-Star Batman #11 (Fiumara Cover)
Aquaman #25
Aquaman #25 (Variant Cover)
Batman #24 (2nd Printing)
Batman #25
Batman #25 (Variant Cover)
Batwoman #4
Batwoman #4 (Variant Cover)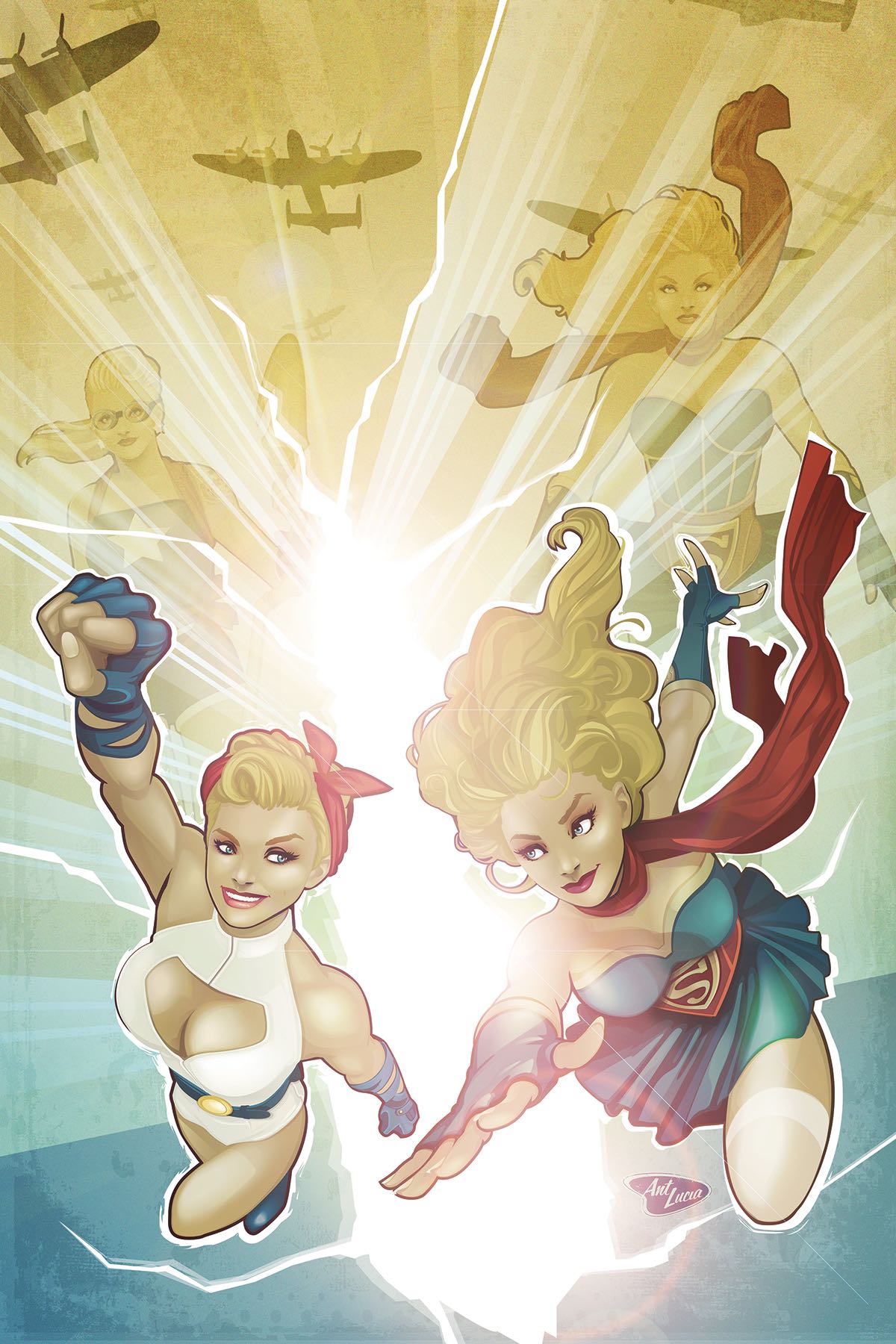 DC Comics Bombshells #29
DC Comics Bombshells Vol. 4: Queens
DC Super Hero Girls Vol. 3: Summer Olympus
Death of Hawkman
Green Arrow #25
Green Arrow #25 (Variant Cover)
Green Lanterns #25
Green Lanterns #25 (Variant Cover)
Harley Quinn #22
Harley Quinn #22 (Variant Cover)
Harley Quinn Vol. 2: Joker Loves Harley
Injustice 2 #4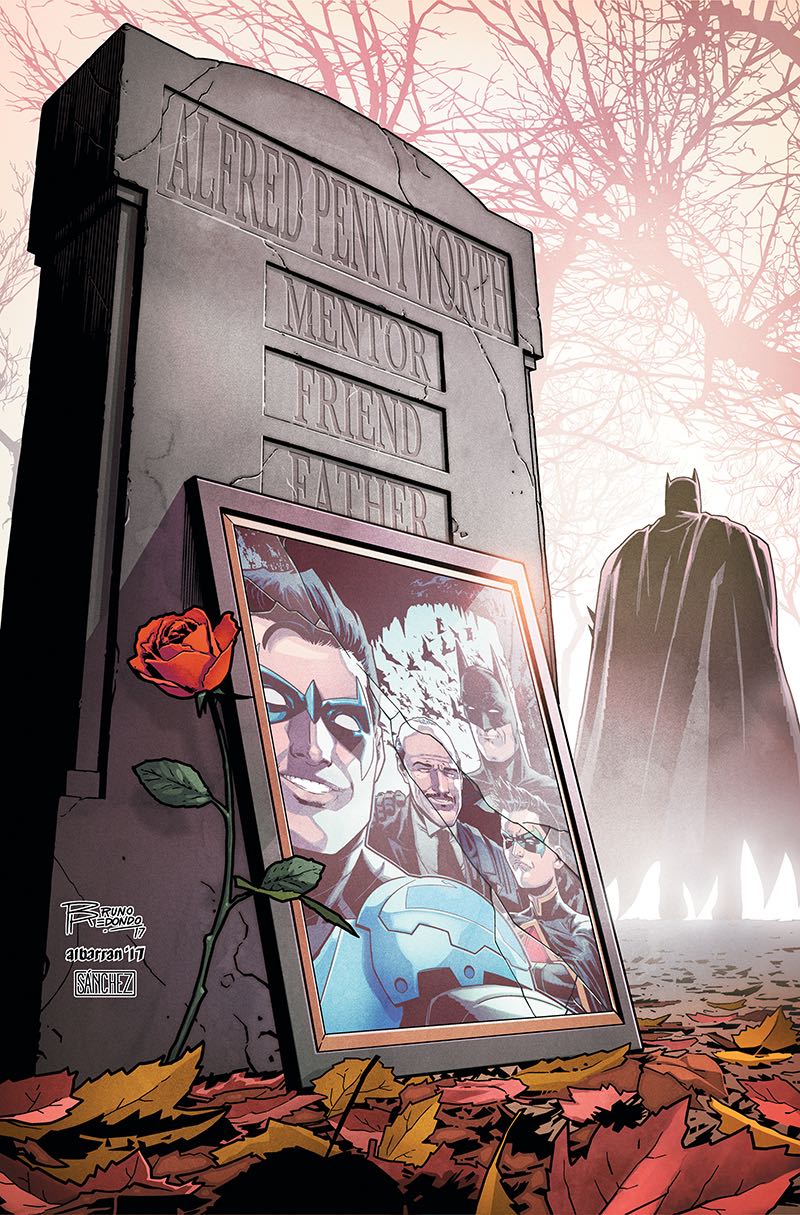 Justice League #23
Justice League #23 (Variant Cover)
Justice League vs. Suicide Squad
Lobo / Road Runner Special #1
Lobo / Road Runner Special #1 (Variant Cover)
MAD Magazine #546
New Super-Man Vol. 1: Made in China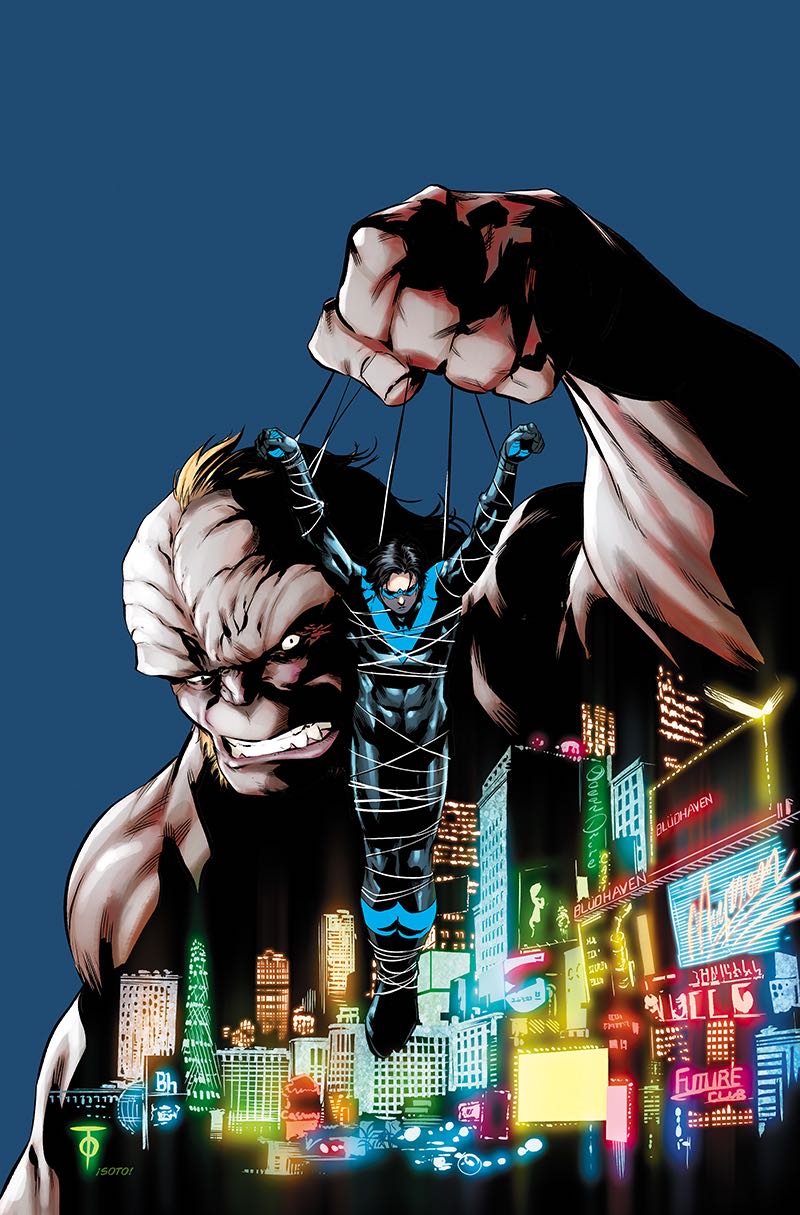 Nightwing #23
Nightwing #23 (Variant Cover)
Odyssey of the Amazons #6
Super Sons #5
Super Sons #5 (Variant Cover)
Superboy and The Legion of Superheroes Vol. 1
Superman #25
Superman #25 (Variant Cover)
Superman: The Golden Age Vol. 3
Teen Titans Go! #22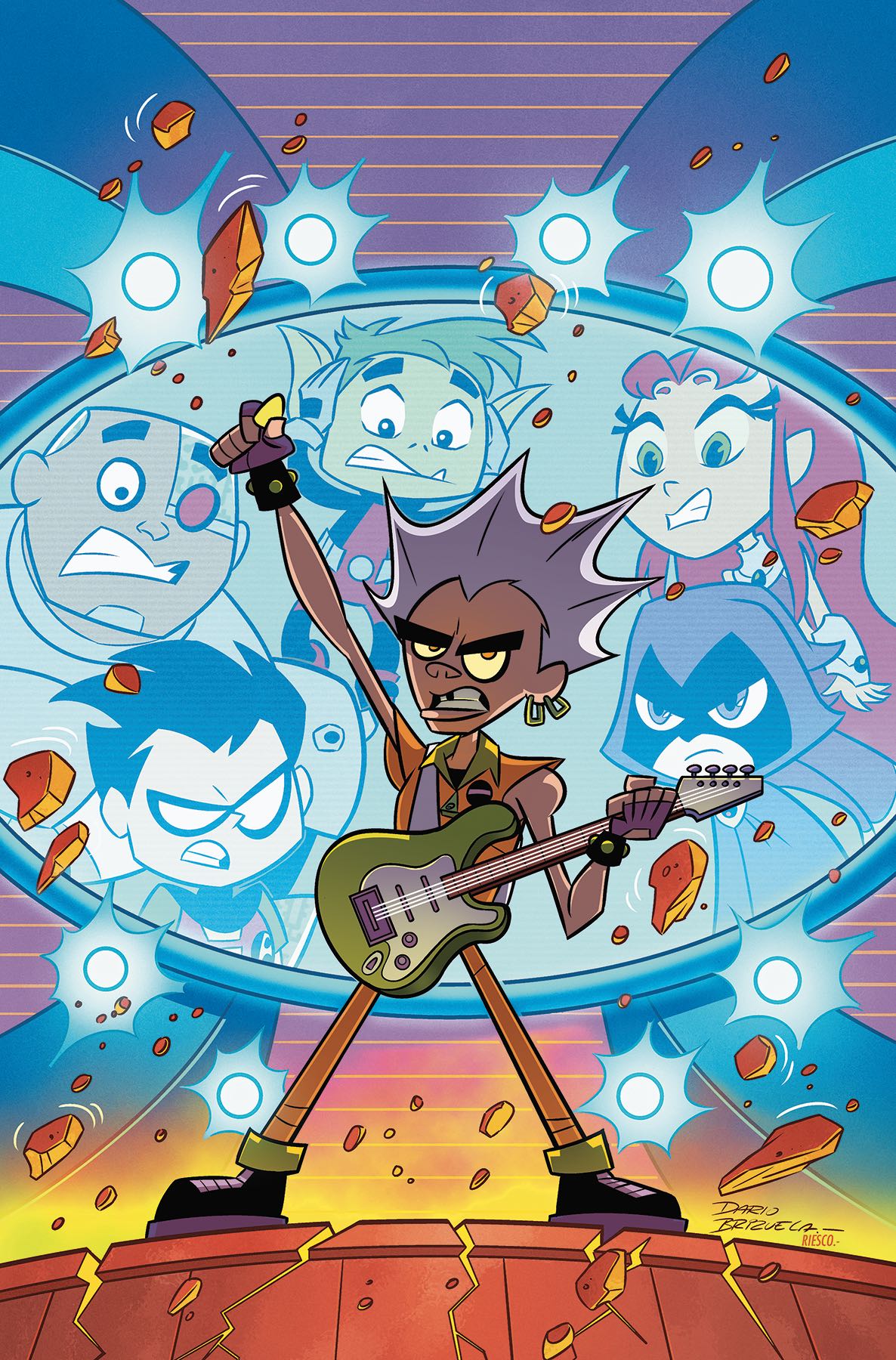 The Doom Patrol: The Silver Age (Omnibus)
The Wild Storm #5 (Lee Variant Cover)
The Wild Storm #5 (Shalvey Variant Cover)
Trinity #10
Trinity #10 (Variant Cover)
Wild Storm #5
Wonder Woman / The Tasmanian Devil Special #1
Wonder Woman / The Tasmanian Devil Special #1 (Variant Cover)
IDW Publishing (40 issues)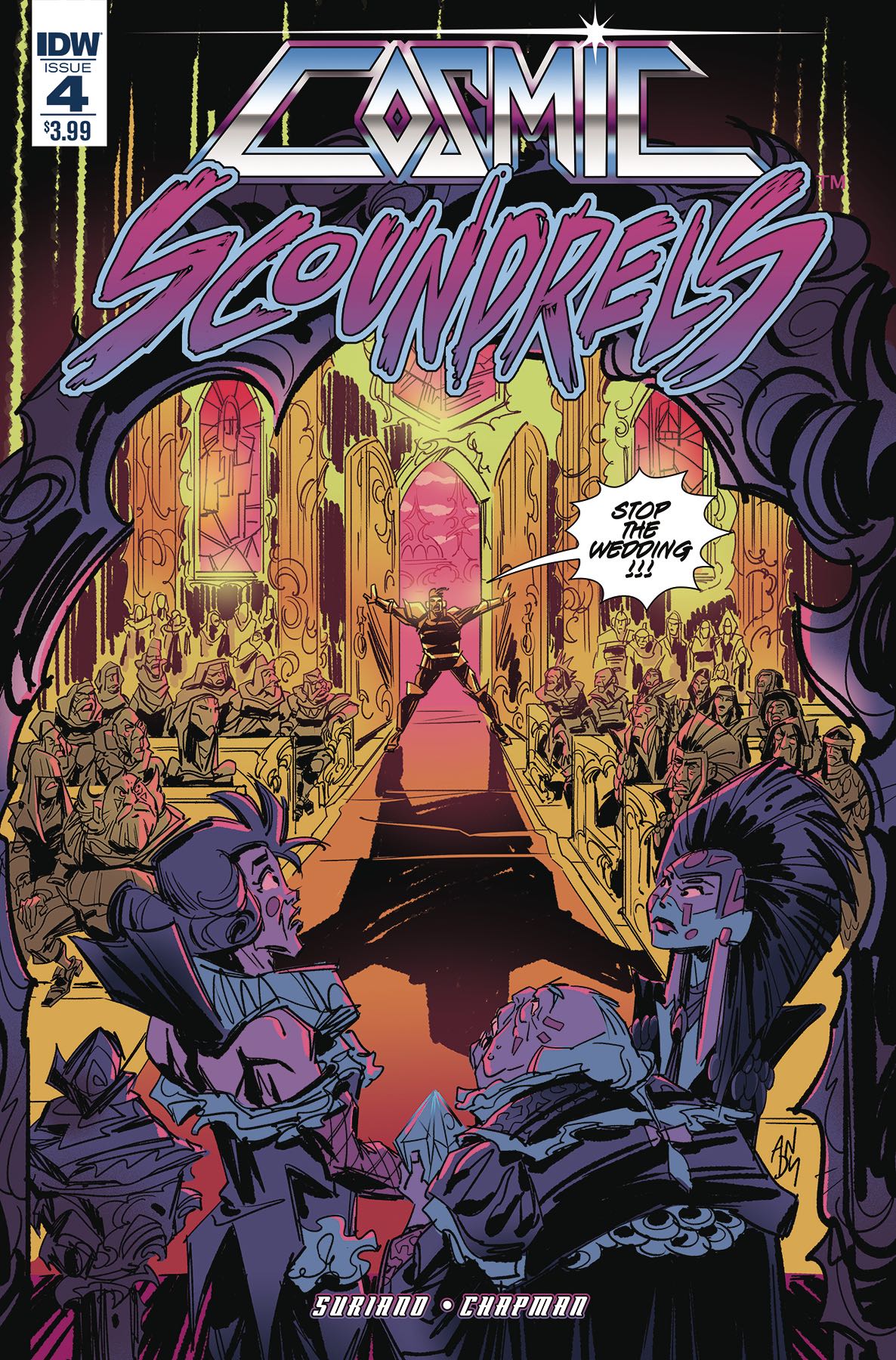 Cosmic Scoundrels #4
Cosmic Scoundrels #4 (Subscription Cover)
Dirk Gently's Holistic Detective Agency: The Salmon of Doubt Vol. 1
G.I. Joe #6
G.I. Joe #6 (10 Copy Cover)
G.I. Joe #6 (Subscription Cover A)
G.I. Joe #6 (Subscription Cover B)
Highlander: The American Dream #5
Highlander: The American Dream #5 (Subscription Cover)
Lost Planet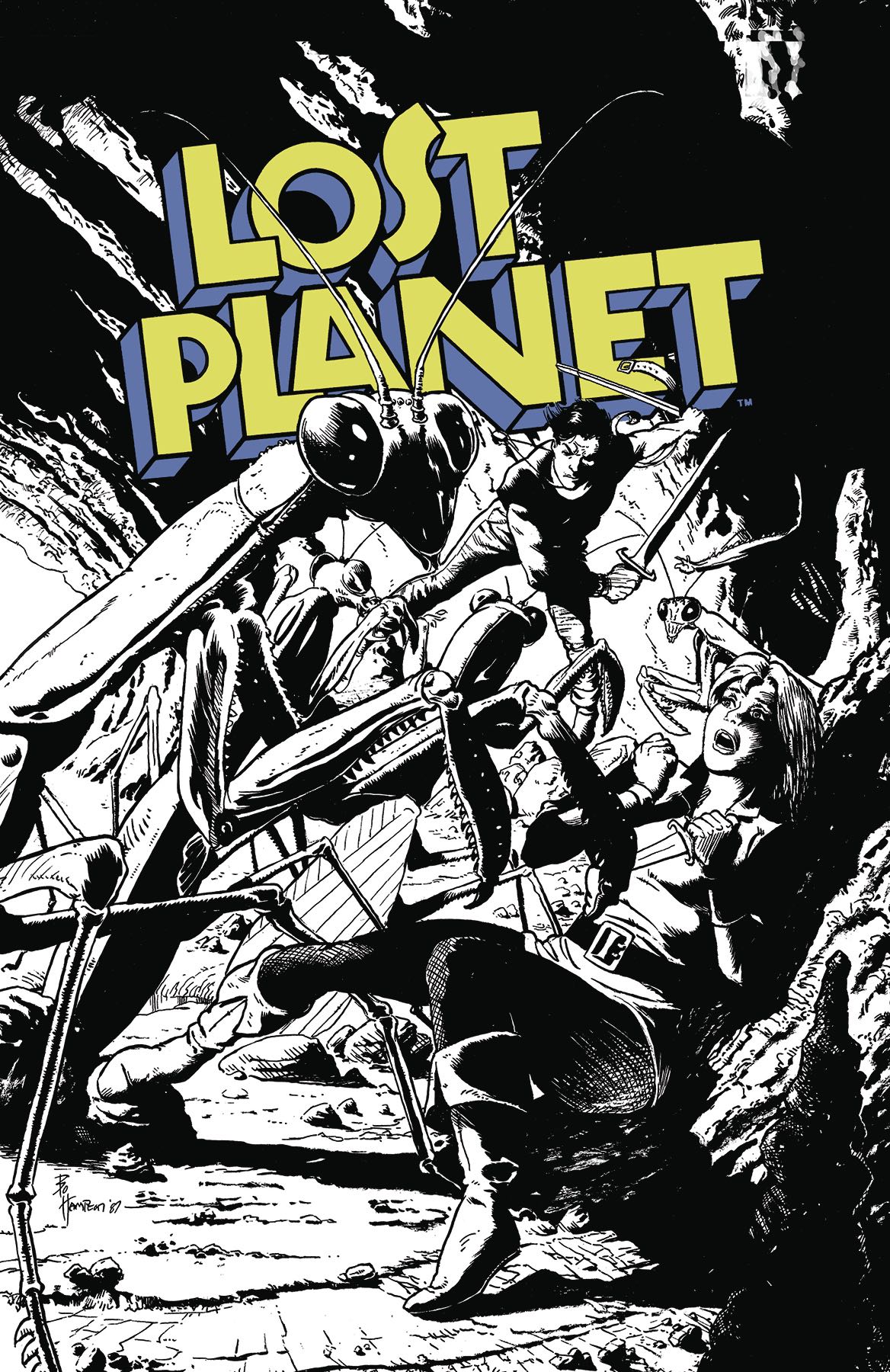 Mickey Mouse #21
Mickey Mouse #21 (10 Copy Cover)
Mickey Mouse #21 (Subscription Cover)
My Little Pony: Friendship Is Magic #55
My Little Pony: Friendship Is Magic #55 (10 Copy Cover)
My Little Pony: Friendship Is Magic #55 (Subscription Cover)
Red Range: A Wild Western Adventure
Revolution: Aw Yeah! #2
Revolution: Aw Yeah! #2 (10 Copy Cover)
Revolution: Aw Yeah! #2 (Subscription Cover)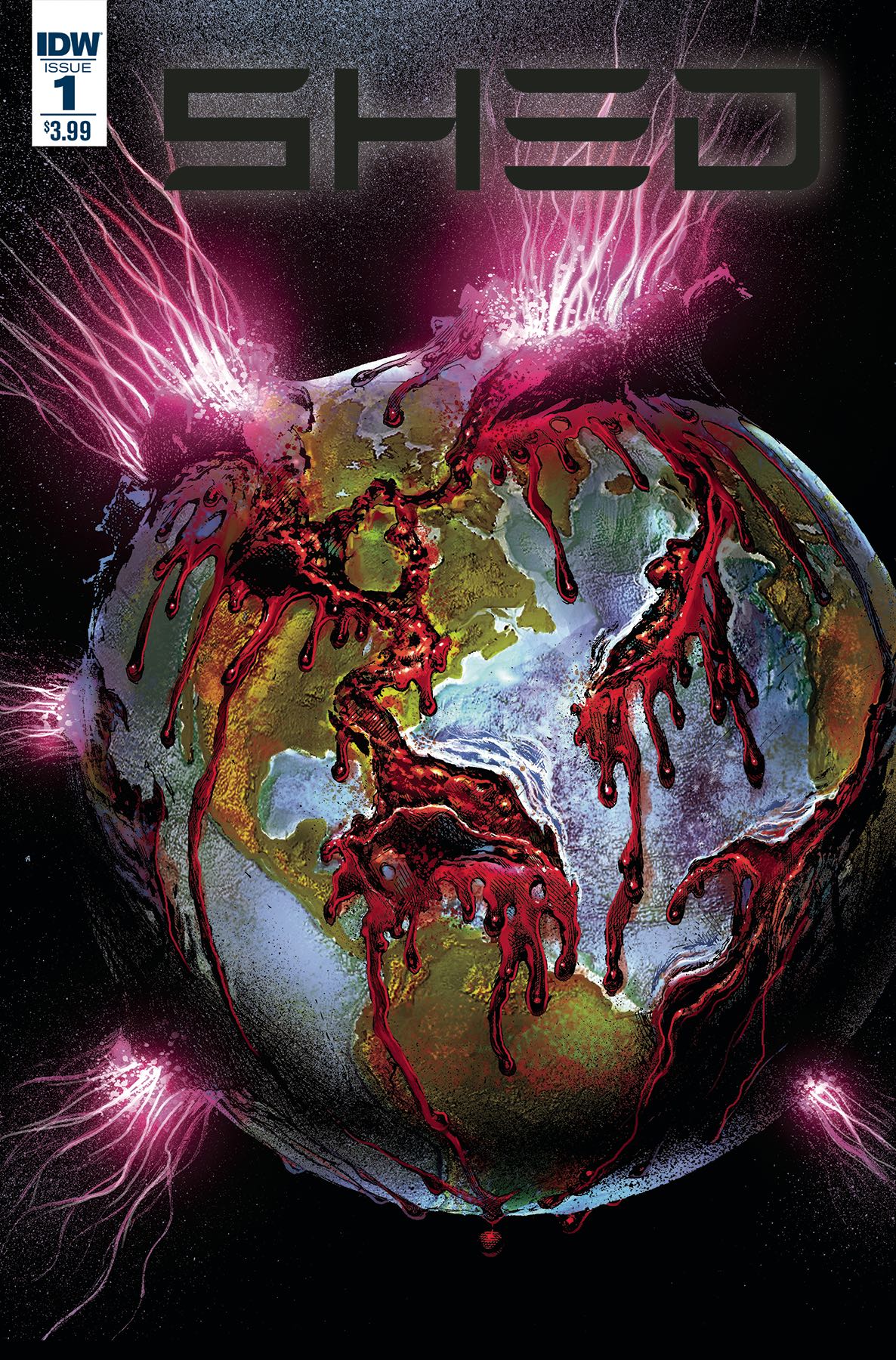 Shed #1
Star Trek: Boldly Go #9
Star Trek: Boldly Go #9 (10 Copy Cover)
Star Trek: Boldly Go #9 (25 Copy Cover)
Star Trek: Boldly Go #9 (Subscription Cover)
Teenage Mutant Ninja Turtles Universe #11
Teenage Mutant Ninja Turtles Universe #11 (10 Copy Cover)
Teenage Mutant Ninja Turtles Universe #11 (Subscription Cover)
The Leaning Girl
The Rocketeer: High Flying Adventures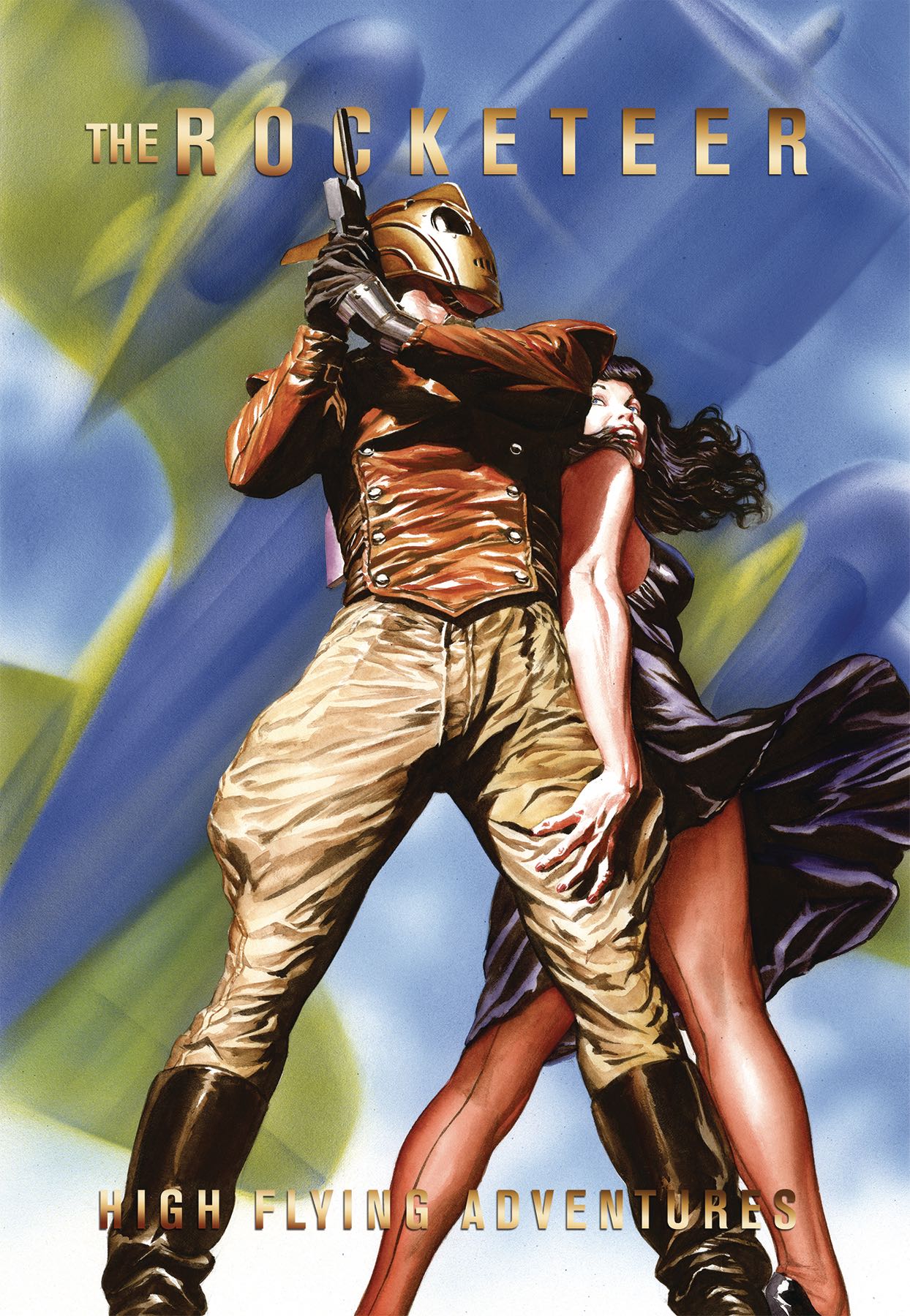 The Transformers: Optimus Prime Vol. 1
The X-Files Origins II: Dog Days of Summer #1
The X-Files Origins II: Dog Days of Summer #1 (Subscription Cover)
Top 100 Comic Book Films
Toybox Time Machine
Uncle Scrooge #27
Uncle Scrooge #27 (10 Copy Cover)
Uncle Scrooge #27 (Subscription Cover)
Walter Simonson's The Mighty Thor: The Return of Beta Ray Bill (Artist's Edition)
Wynonna Earp Vol. 2: Legends
Dynamite Entertainment (36 issues)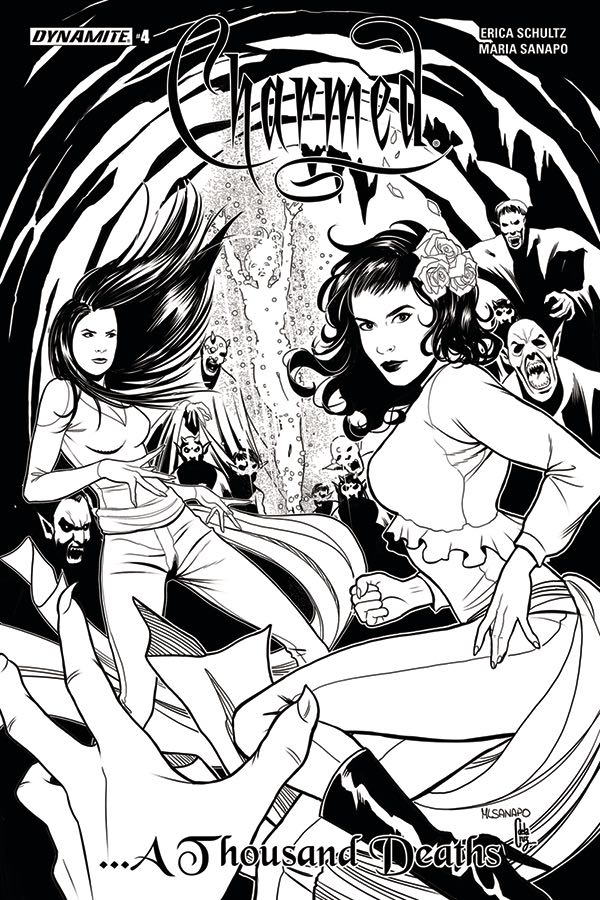 Charmed #4 (10 Copy Sanapo B&W Cover)
Charmed #4 (20 Copy Corroney Virgin Cover)
Charmed #4 (Corroney Cover)
Charmed #4 (Photo Cover)
Charmed #4 (Sanapo Cover)
James Bond: Felix Leiter #6 (10 Copy B&W Cover)
James Bond: Felix Leiter #6 (Perkins Cover)
Nancy Drew and the Hardy Boys #4 (10 Copy Bullock B&W Cover)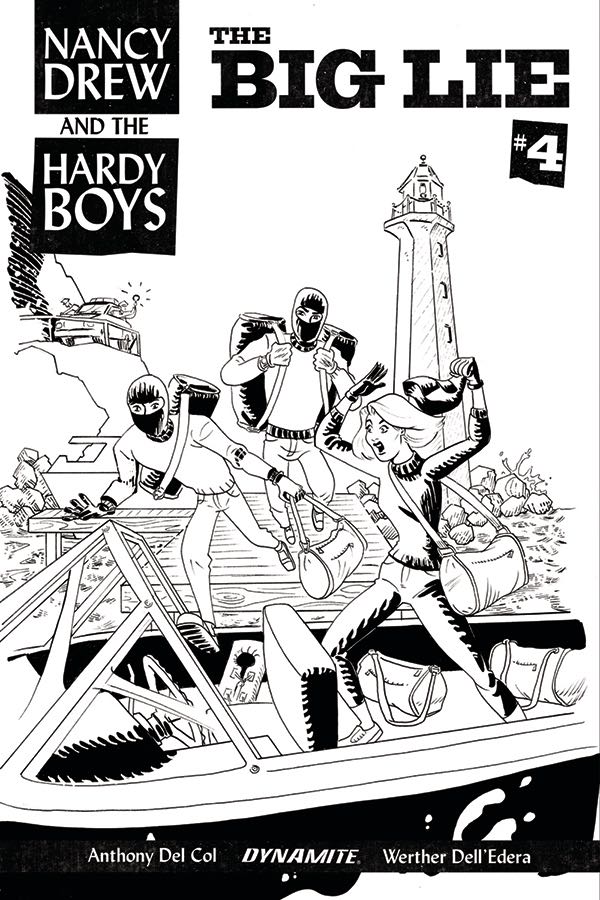 Nancy Drew and the Hardy Boys #4 (20 Copy Dalton Virgin Cover)
Nancy Drew and the Hardy Boys #4 (30 Copy Bullock Virgin Cover)
Nancy Drew and the Hardy Boys #4 (Bullock Cover)
Nancy Drew and the Hardy Boys #4 (Dalton Cover)
Red Sonja #6 (10 Copy Cosplay Virgin Cover)
Red Sonja #6 (20 Copy McKone B&W Cover)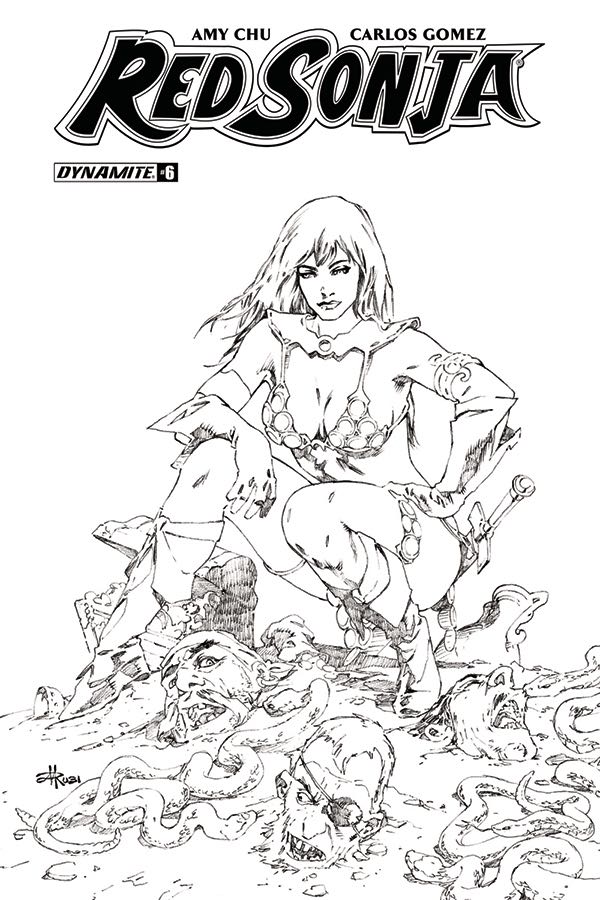 Red Sonja #6 (30 Copy Rubi B&W Cover)
Red Sonja #6 (Caldwell Cover)
Red Sonja #6 (Cosplay Cover)
Red Sonja #6 (Gomez Cover)
Red Sonja #6 (McKone Cover)
Red Sonja #6 (Rubi Subscription Cover)
Swordquest #1 (20 Copy Rubi B&W Cover)
Swordquest #1 (30 Copy Perez B&W Cover)
Swordquest #1 (40 Copy Montes Virgin Cover)
Swordquest #1 (50 Copy Perez Virgin Cover)
Swordquest #1 (Blank Authentix Cover)
Swordquest #1 (Classic Game Art Cover)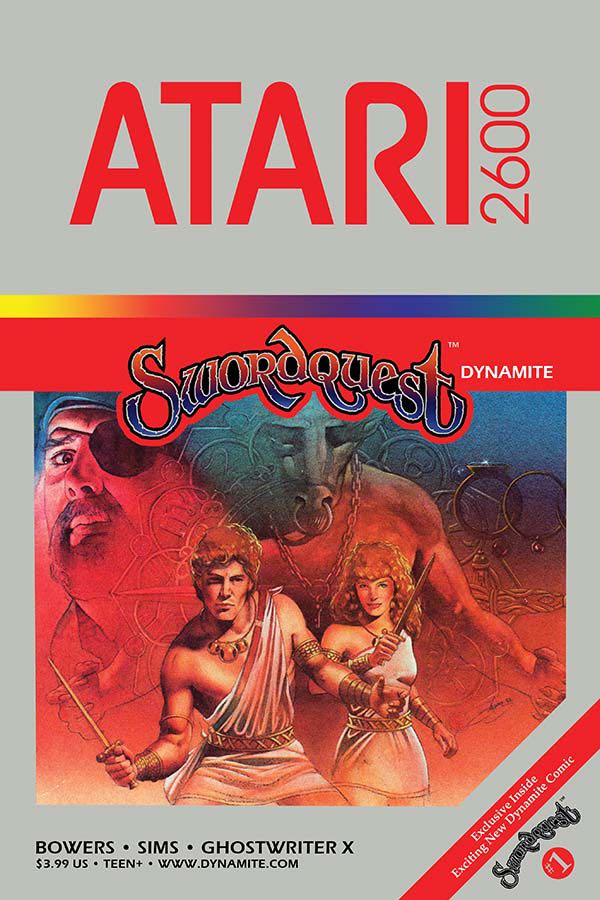 Swordquest #1 (Montes Cover)
Swordquest #1 (Perez Cover)
Swordquest #1 (Retro Perez Cover)
Swordquest #1 (Rubi Cover)
Z Nation #3 (10 Copy Medri Virgin Cover)
Z Nation #3 (20 Copy Parrillo Virgin Cover)
Z Nation #3 (30 Copy Photo Virgin Cover)
Z Nation #3 (Medri Cover)
Z Nation #3 (Parrillo Cover)
Z Nation #3 (Photo Cover)
Image Comics (30 issues)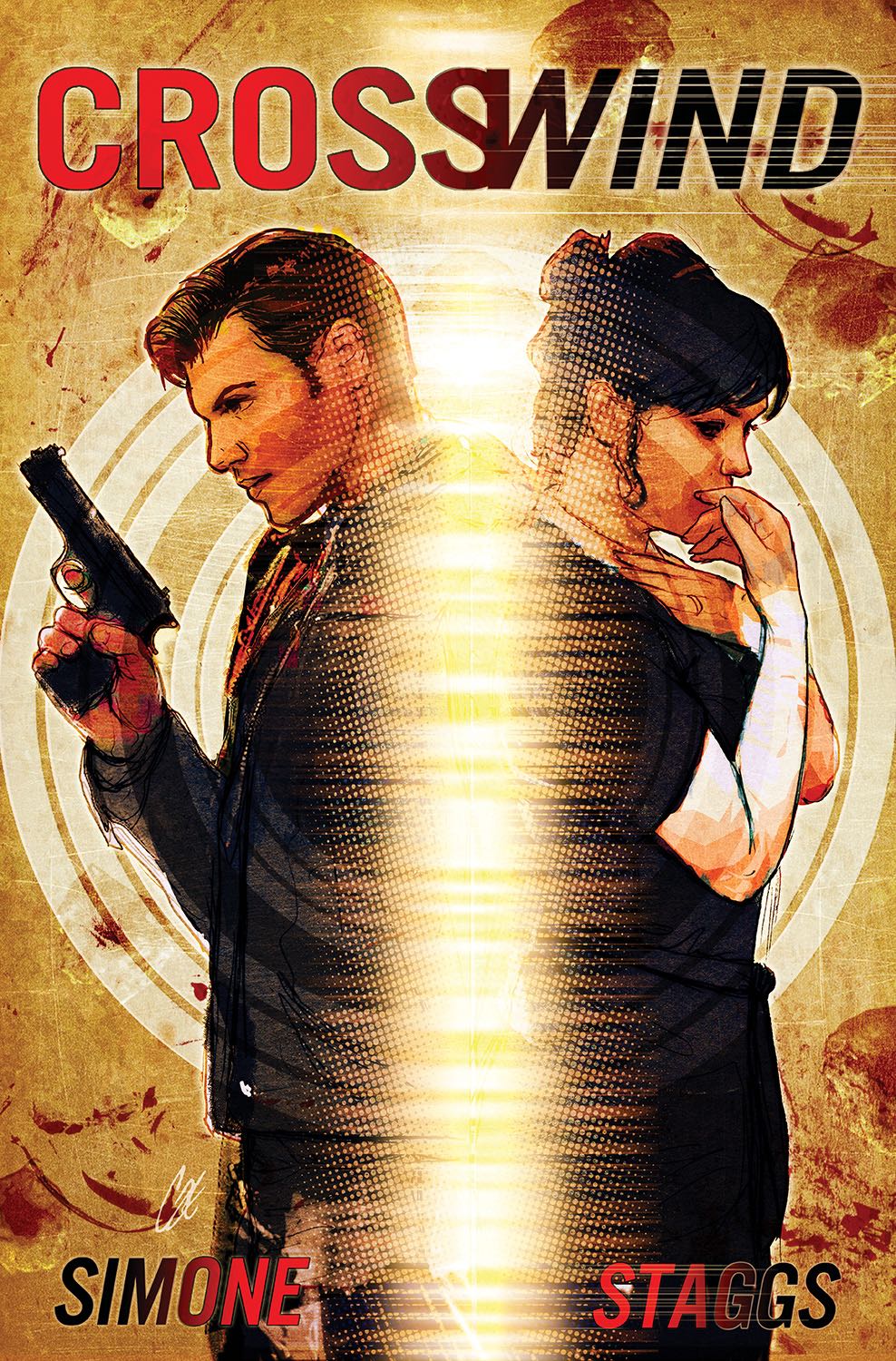 Crosswind #1
Crosswind #1 (Pride Month Cover)
Descender Vol. 4: Orbital Mechanics
Eclipse #8
God Country #6 (Shaw Cover)
God Country #6 (Zaffino Cover)
Grrl Scouts: Magic Socks #1 (2nd Printing)
Grrl Scouts: Magic Socks #2 (Mahfood Cover)
Grrl Scouts: Magic Socks #2 (Pride Month Cover)
Grrl Scouts: Magic Socks #2 (Sienkiewicz Cover)
Head Lopper #6 (MacLean Cover)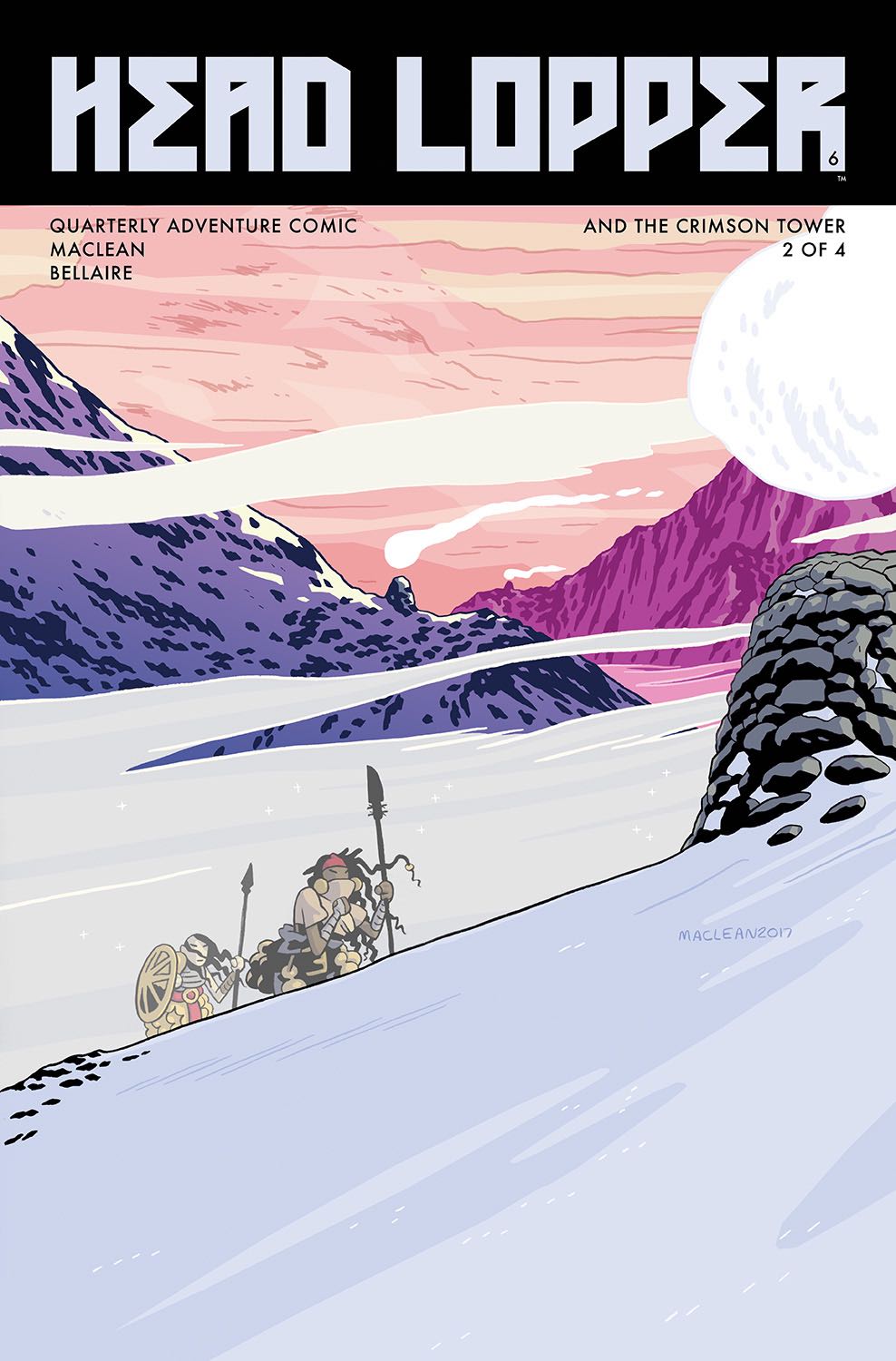 Head Lopper #6 (Marra Cover)
Horizon #12
I Hate Fairyland #13 (F*ck Fairyland Cover)
I Hate Fairyland #13 (Young Cover)
Invincible #137
Plastic #2 (2nd Printing)
Plastic #3 (Hillyard Cover)
Plastic #3 (Robinson Cover)
Redneck #1 (3rd Printing)
Redneck #2 (2nd Printing)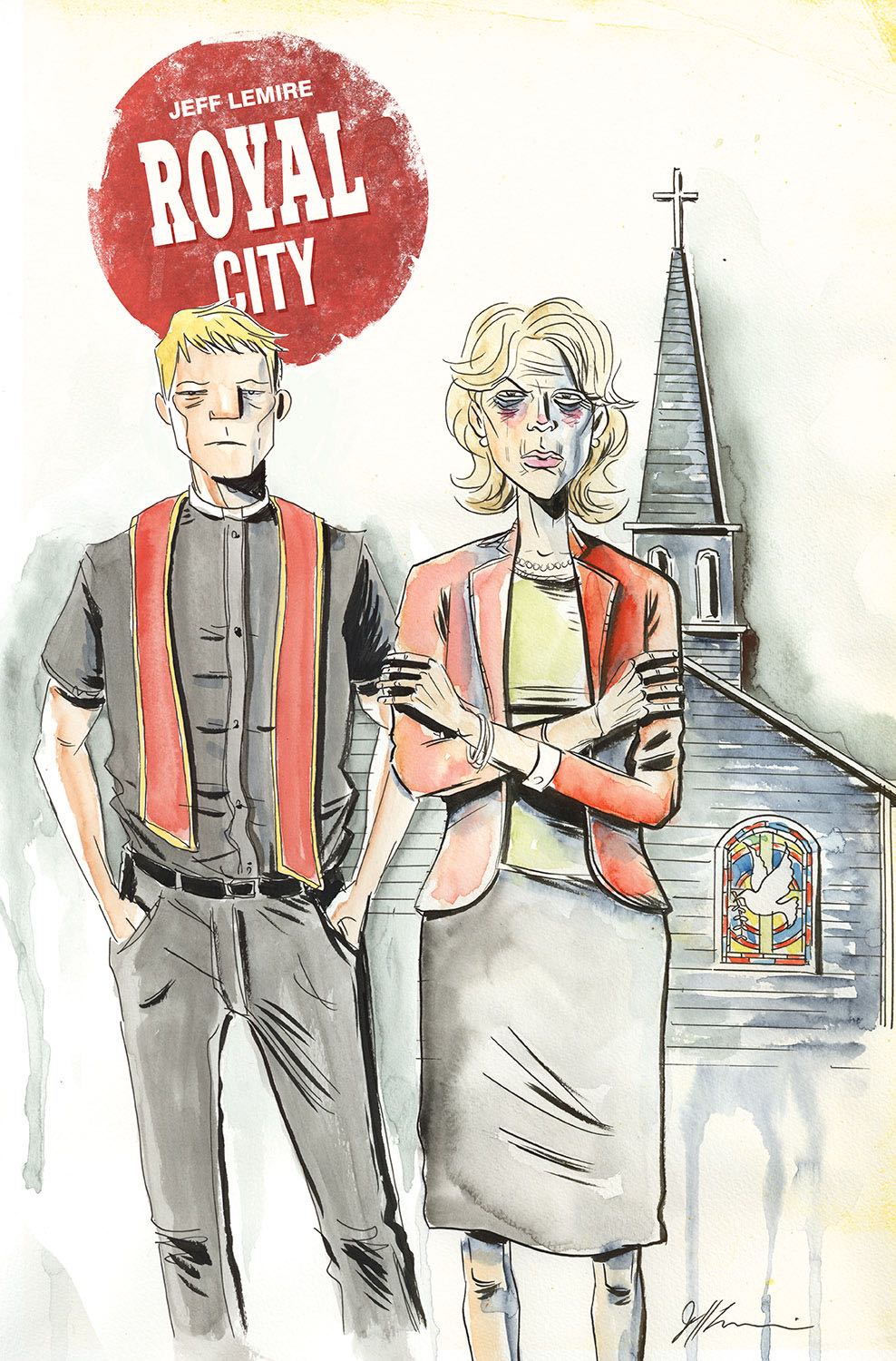 Royal City #4
September Mourning Vol. 1
Shirtless Bear-Fighter! #1 (Fowler Cover)
Shirtless Bear-Fighter! #1 (Robinson Cover)
Shirtless Bear-Fighter! #1 (Suriano Cover)
The Black Monday Murders #6
The Few #6
The Old Guard #5
The Old Guard #5 (Pride Month Cover)
BOOM! Studios (17 issues)
Adventure Time Comics #12
Adventure Time Comics #12 (15 Copy Faccini Cover)
Adventure Time Comics #12 (Subscription Lovas Cover)
Adventure Time Comics Vol. 2
Bill & Ted Save the Universe #1
Coady and The Creepies #4
Coady and The Creepies #4 (10 Copy Prince Cover)
Kong of Skull Island #12
Lumberjanes 2017 Special Faire & Square #1
Lumberjanes 2017 Special Faire & Square #1 (20 Copy Cover)
Mighty Morphin' Power Rangers #16
Mighty Morphin' Power Rangers #16 (20 Copy Morris Cover)
Mighty Morphin' Power Rangers #16 (30 Copy Montes Cover)
Mighty Morphin' Power Rangers #16 (Unlock Action Figure Cover)
Siegfried Vol. 3
The Deep #6
Victor Lavalle: Destroyer #2
Dark Horse Comics (16 issues)
Aliens: Defiance #12
Angel, Season 11 #6 (Fischer Cover)
Angel, Season 11 #6 (Moline Cover)
Black Hammer #10 (Lemire Cover)
Black Hammer #10 (Ormston Cover)
Buffy the Vampire Slayer, Season 11 #8 (Isaacs Cover)
Buffy the Vampire Slayer, Season 11 #8 (Morris Cover)
Call of Duty: Zombies #5
Dark Horse Presents #35
Dept.H #15
Empowered Vol. 10
Hatsune Miku: Acute
Shaolin Cowboy: Who'll Stop the Reign? #3
Shaolin Cowboy: Who'll Stop the Reign? #3 (Aragones Cover)
The Strange Case of the Disappearing Man #1
The Witcher Vol. 3: Curse of Crows
Titan Books (16 issues)
Anno Dracula #4 (Mandrake Cover)
Anno Dracula #4 (McCaffrey Cover)
Anno Dracula #4 (Stiff Cover)
Doctor Who: New Adventures with the Fourth Doctor Gaze of Medusa
Doctor Who: New Adventures with the Tenth Doctor, Year Three #6 (Fuso Cover)
Doctor Who: New Adventures with the Tenth Doctor, Year Two Vol. 6: Sins of the Father
Doctor Who: New Adventures with the Third Doctor Vol. 1: The Heralds of Destruction
Doctor Who: New Adventures with the Twelfth Doctor, Year Three #4 (Myers Cover)
Doctor Who: New Adventures with the Twelfth Doctor, Year Two Vol. 5: The Twist
Doctor Who: New Adventures with the Twelfth Doctor, Year Two Vol. 6: Sonic Boom
Masked Vol. 2: Rise of the Rocket
Tank Girl: World War Tank Girl #3 (Parson Cover)
The Forever War #5 (Culbard Cover)
The Forever War #5 (Kurth Cover)
The Forever War #5 (Listrani Cover)
Torchwood Classics Vol. 1
Action Lab (13 issues)
Dollface #6 (Maccagni Pin Up Cover)
Dollface #6 (Maccagni Pin Up Tattered & Torn Cover)
Dollface #6 (Mendoza Tattered & Torn Cover)
Dollface #6 (Trom Cover)
Dollface #6 (Trom Tattered & Torn Cover)
Spencer & Locke #3 (House Cover)
Spencer & Locke #3 (Santiago Jr. Cover)
Vampblade, Season Two #4 (McKay Cover)
Vampblade, Season Two #4 (McKay Risque Cover)
Vampblade, Season Two #4 (Rodriguez '90s Cover)
Vampblade, Season Two #4 (Rodriguez '90s Risque Cover)
Vampblade, Season Two #4 (Winston Young Cover)
Vampblade, Season Two #4 (Winston Young Risque Cover)
Valiant (11 issues)
Britannia: We Who Are About to Die #3 (10 Copy Gill Cover)
Britannia: We Who Are About to Die #3 (20 Copy Gorham Cover)
Britannia: We Who Are About to Die #3 (50 Copy Johnson Cover)
Britannia: We Who Are About to Die #3 (Mack Cover)
Britannia: We Who Are About to Die #3 (Ryp Cover)
Rapture #2 (10 Copy Kano Cover)
Rapture #2 (20 Copy Crain Cover)
Rapture #2 (50 Copy B/W Sketch Suayan Cover)
Rapture #2 (Jones Cover)
Rapture #2 (Ninjak vs. the Valiant Universe)
Rapture #2 (Suayan Cover)
Zenescope (9 issues)
Cinderella: Serial Killer Princess
Courier #3 (Atkins Cover)
Courier #3 (Capprotti Cover)
Courier #3 (Johnson Cover)
Courier #3 (Krome Cover)
Grimm Fairy Tales: Red Agent – The Human Order #8 (Chen Cover)
Grimm Fairy Tales: Red Agent – The Human Order #8 (Diaz Cover)
Grimm Fairy Tales: Red Agent – The Human Order #8 (Rei Cover)
Grimm Fairy Tales: Red Agent – The Human Order #8 (Reyes Cover)
Aspen Comics (8 issues)
All New Soulfire #4 (12 Copy Cover)
All New Soulfire #4 (Abel Cover)
All New Soulfire #4 (Cafaro Cover)
All New Soulfire #4 (Green Cover)
All New Soulfire #4 (Lorenzana Cover)
Bubblegun #2 (10 Copy Cover)
Bubblegun #2 (Konat Cover)
Bubblegun #2 (Tovar Cover)
Archie Comics (6 issues)
Archie #21 (Greg Smallwood Cover)
Archie #21 (Matthew Dow Smith Cover)
Archie #21 (Pete Woods Cover)
Archie: 1000 Page Comics Hoopla
B & V Friends Jumbo Comics Digest #254
Betty & Veronica Summer Annual Digest #254
American Mythology (5 issues)
Casper, The Friendly Ghost #1 (3 Copy Retro Animation Cover)
Casper, The Friendly Ghost #1 (Blank Cover)
Casper, The Friendly Ghost #1 (Classic Galvan Cover)
Casper, The Friendly Ghost #1 (Spooky Wolfer Cover)
Hatchet #0 (Hand Drawn Sketch Cover)
Amryl Entertainment (5 issues)
Cavewoman: Leave My Man Alone! #1 (Durham Cover)
Cavewoman: Leave My Man Alone! #1 (Massey Cover)
Cavewoman: Leave My Man Alone! #1 (Massey Cover)
Cavewoman: Leave My Man Alone! #1 (Root Cover)
Cavewoman: Leave My Man Alone! #1 (Valentina Cover)
Fantagraphics (4 issues)
A New Low
In the Pines: 5 Murder Ballads
Prince Valiant Vol. 15: 1965-1966
Zanardi
Coffin Comics (3 issues)
Lady Death Rules! Vol. 1
Lady Death Rules! Vol. 1
Lady Death Rules! Vol. 1 (Signed)
Keenspot (3 issues)
Marry Me #6
Marry Me #6 (Mokhtar Cover)
Out There Vol. 3: Draft Picks
Lion Forge Comics (3 issues)
3 O'Clock Club #4
The Castoffs #7
The Castoffs #7 (5 Copy Chau Cover)
Oni Press (3 issues)
Brik
Heartthrob, Season Two #1
Space Battle Lunchtime Vol. 2: A Recipe for Disaster
Vault Comics (3 issues)
Colossi #3
Heathen #2 (2nd Printing)
Powerless #3
Vertigo (3 issues)
Cave Carson Has A Cybernetic Eye #9
Cave Carson Has A Cybernetic Eye #9 (Variant Cover)
Sandman Mystery Theatre Book 3
Aftershock Comics (2 issues)
Jackpot! #6
Normals #2
Joe Books (2 issues)
At the Movies #1
Pirates of the Caribbean: Dead Men Tell No Tales
Papercutz (2 issues)
Disney's Fairies Vol. 20: Tinker Bell and a Far-Too-Secret Secret
The Smurfs Anthology Vol. 5
Scout Comics (2 issues)
Little Guardians #3
Solarman #3
Alterna Comics (1 issue)
The Chair #1
Alternative Comics (1 issue)
King Cat #77
Black Mask (1 issue)
Space Riders Vol. 1
Blackbox Comics (1 issue)
I.T.: The Secret World of Modern Banking #4
BroadSword Comics (1 issue)
Tarot: Witch of the Black Rose #104 (Deluxe Lithograph Edition
Disney Lucasfilm Press (1 issue)
Star Wars: Color By Number
Drawn and Quarterly (1 issue)
Kitaro and The Great Tanuki War
Eaglemoss Publications (1 issue)
Star Trek: Graphic Novel Collection Vol. 6: Nero
Farrar, Straus and Giroux (1 issue)
Four Points Vol. 2: Knife's Edge
First Second (1 issue)
The Big Bad Fox
Grand Central Publishing (1 issue)
Indeh: A Story of the Apache Wars
Kenzer and Company (1 issue)
Knights of the Dinner Table #244
Rebellion / 2000 AD (1 issue)
The Complete Skizz
Udon (1 issue)
The Jungle Book
United Plankton Pictures (1 issue)
Spongebob Comics Annual Giant Swimtacular #5