By: JD Hardin
It's Wednesday, that means a whole slew of new comics are on the racks! Both Marvel and Image have some exciting reprints coming out. It seems Marvel is getting ready for Spider-Man: Homecoming and are releasing a great deal of True Believer reprints of some of Spidey's #1's. Image is releasing a reprint of Spawn #1 complete with a foil cover and a director's cut. I'm not 100% on what a Director's Cut of a comic would be, but it's exciting nonetheless. Plus, a new title from Top Rated Publisher, Top Cow is always worth getting excited about. DC is pushing out two more Warner Bros. crossovers this week that can't be missed either. Come on, Elmer Fudd and Batman is going to be hilarious, and Jonah Hex and Yosemite Sam is just to perfect of a match up to miss. So without any further adieu…..
LET'S RAID THE RACKS!!!
Support Literacy, Read Comics.
Brought to you by:
Like their Facebook and follow them on Twitter
Pick of the Week
Top Rated Title
Top Rated Publisher
Marvel Comics (61 issues)
All-New Guardians of the Galaxy Annual #1
All-New Guardians of the Galaxy Annual #1 (Mora Cover)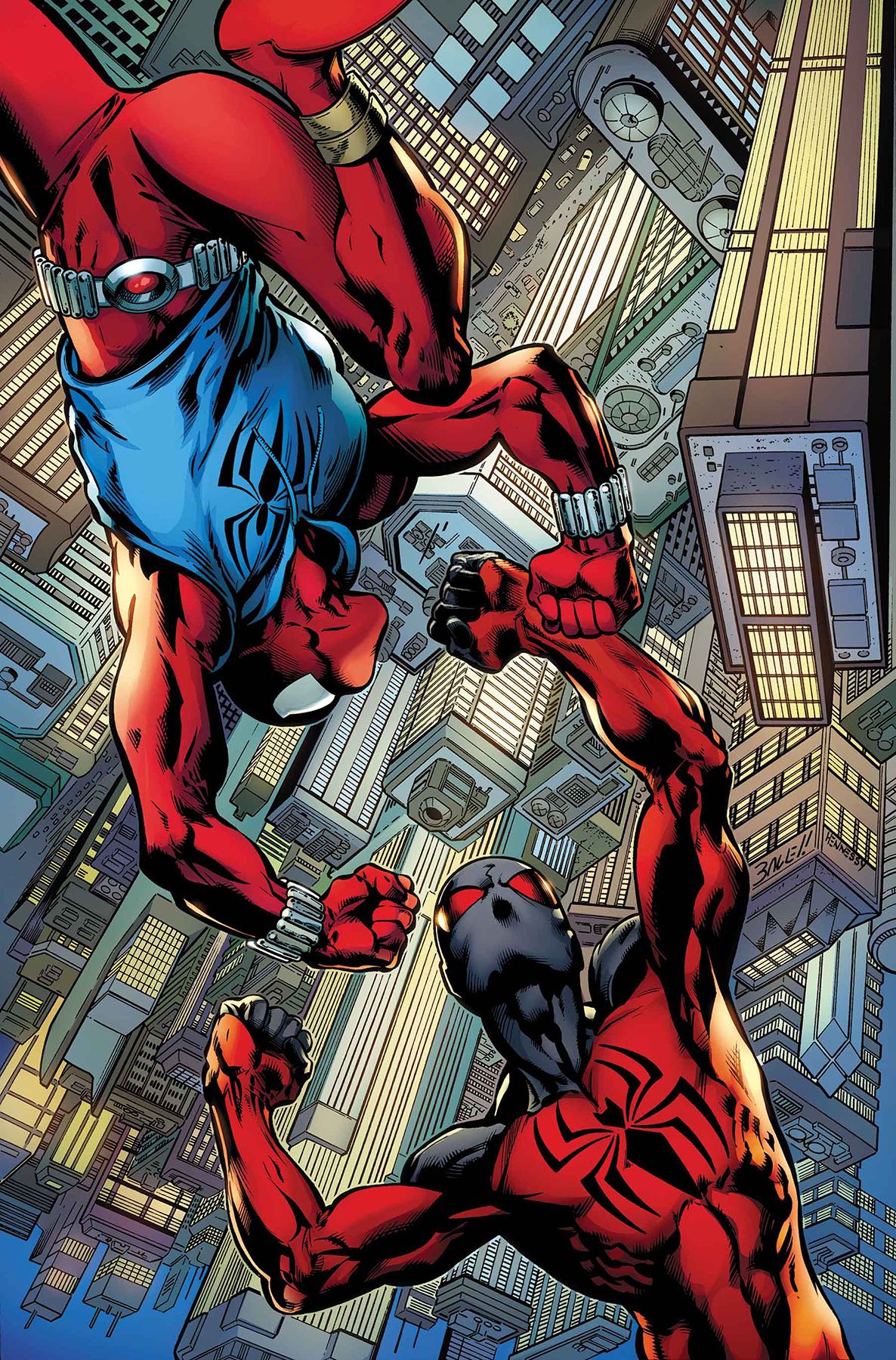 Ben Reilly: The Scarlet Spider #4
Black Panther #15
Black Panther #15 (McKelvie Connecting Cover)
Cable #2
Cable #2 (Malin Cover)
Deadpool vs. The Punisher #5
Deadpool vs. The Punisher #5 (Stegman Cover)
Doctor Strange Vol. 2: The Last Days of Magic
Doctor Strange and the Sorcerers Supreme #9
Edge of Venomverse #1 (Lim Cover)
Edge of Venomverse #1 (Mattina Teaser Cover)
Elektra #5
Fantastic Four: The Master Plan of Doctor Doom (Epic Collection)
Foolkiller Vol. 1: Psycho Therapy
Ghost Rider Vol. 1: Four on the Floor
Great Lakes Avengers Vol. 1: Same Old, Same Old
I am Groot #2
I am Groot #2 (Henrichon Cover)
I am Groot #2 (Mary Jane Cover)
Infamous Iron Man #9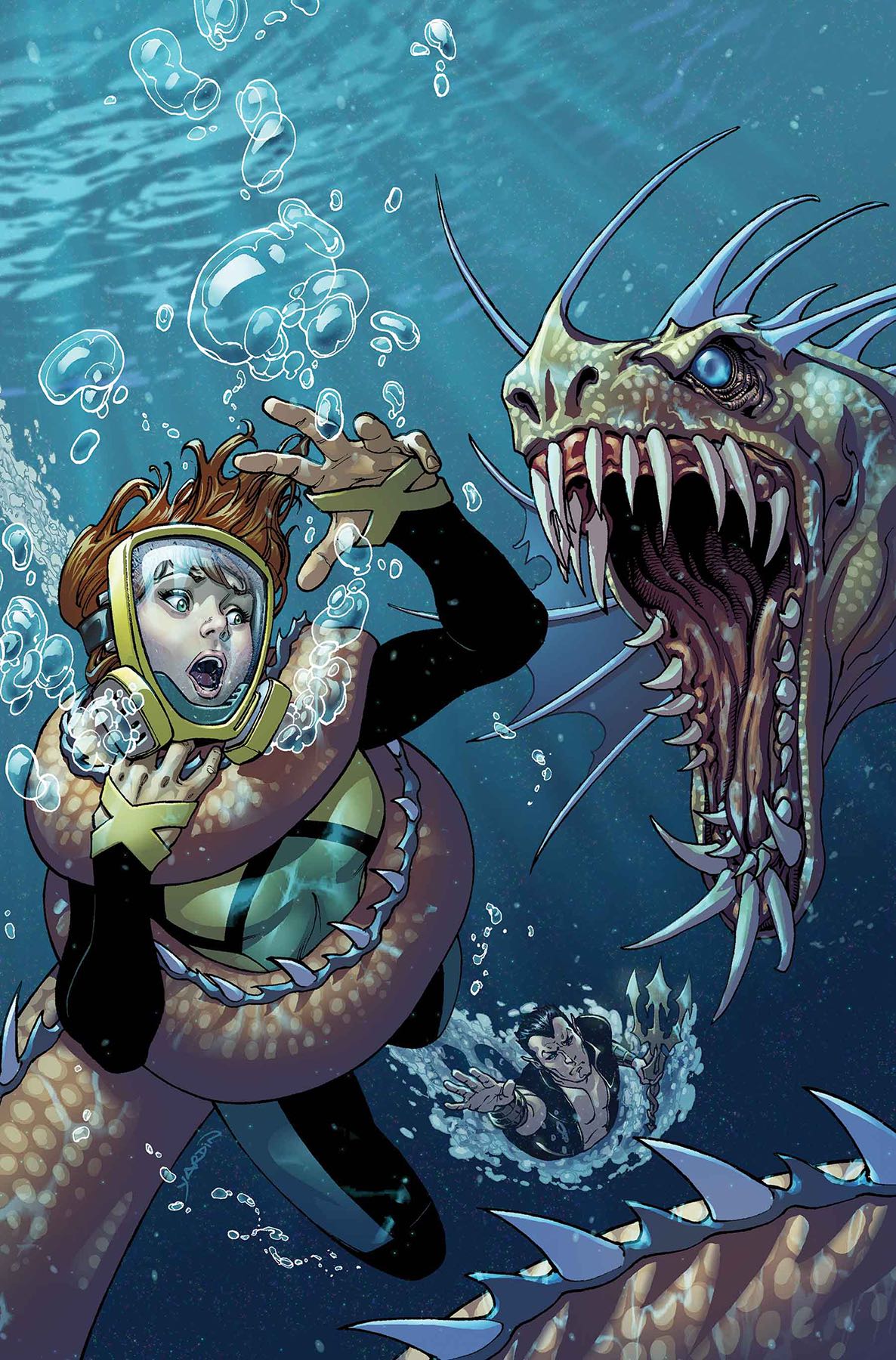 Jean Grey #3
Jean Grey #3 (Dauterman Cover)
Marvel Previews #24: July 2017 Extras
Moon Girl and Devil Dinosaur #20
Moon Girl and Devil Dinosaur Vol. 3: The Smartest There Is…
Occupy Avengers #8
Peter Parker: The Spectacular Spider-Man #1 (True Believers)
Prowler Vol. 1: The Clone Conspiracy
Secret Empire #5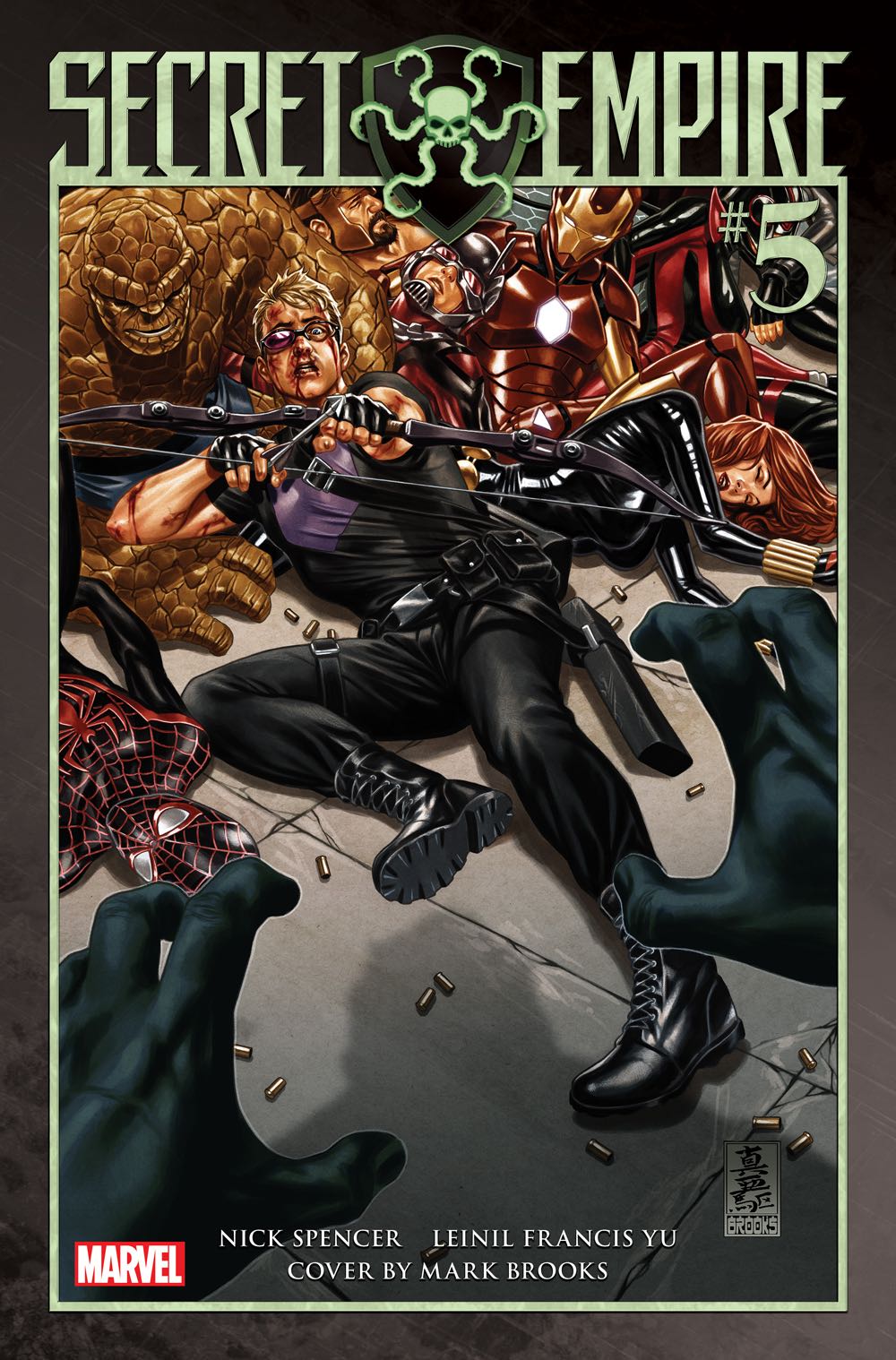 Secret Empire #5 (Campbell Cover)
Secret Empire #5 (Christopher Action Figure Cover)
Secret Empire #5 (Mora Villain Cover)
Secret Empire #5 (Sorrentino Cover)
Secret Empire #5 (Sorrentino Hydra Heroes Cover)
Spider-Gwen #21
Spider-Gwen #21 (Wada Mary Jane Cover)
Spider-Man #1 (True Believers)
Spider-Man: Webspinners
Star Wars: Doctor Aphra #8
Star Wars: Doctor Aphra #8 (Bartel Star Wars 40th Anniversary Cover)
Star Wars: Droids Unplugged #1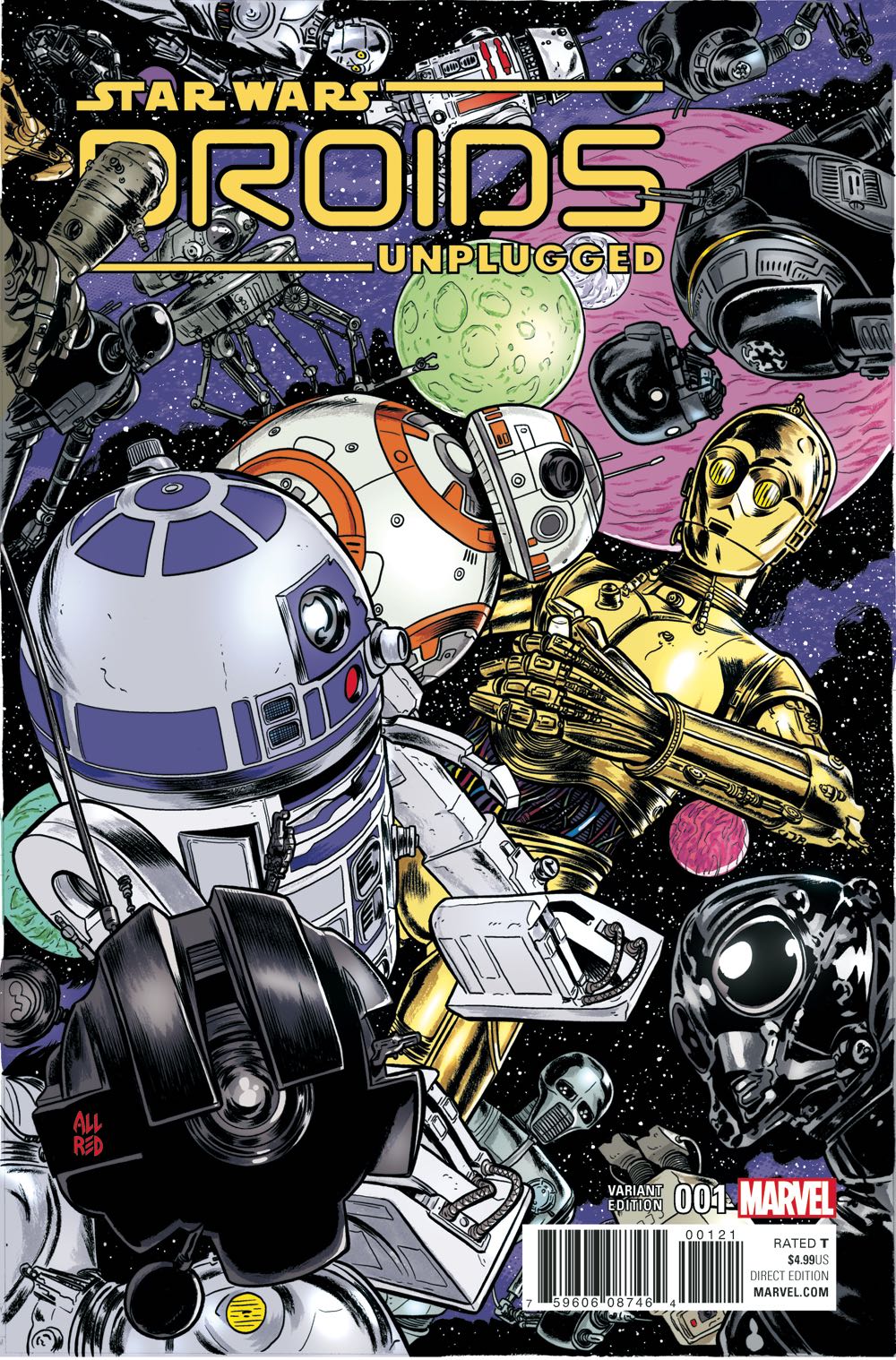 Star Wars: Droids Unplugged #1 (Allred Cover)
Star Wars: Poe Dameron #16
Star Wars: Poe Dameron #16 (Hans Star Wars 40th Anniversary Cover)
Thanos Vol. 1: Thanos Returns
The Amazing Spider-Man #1 (True Believers)
The Amazing Spider-Man #29
The Defenders #2
The Defenders #2 (Bianchi Cover)
The Edge of the Venomverse #1
The Mighty Captain Marvel #6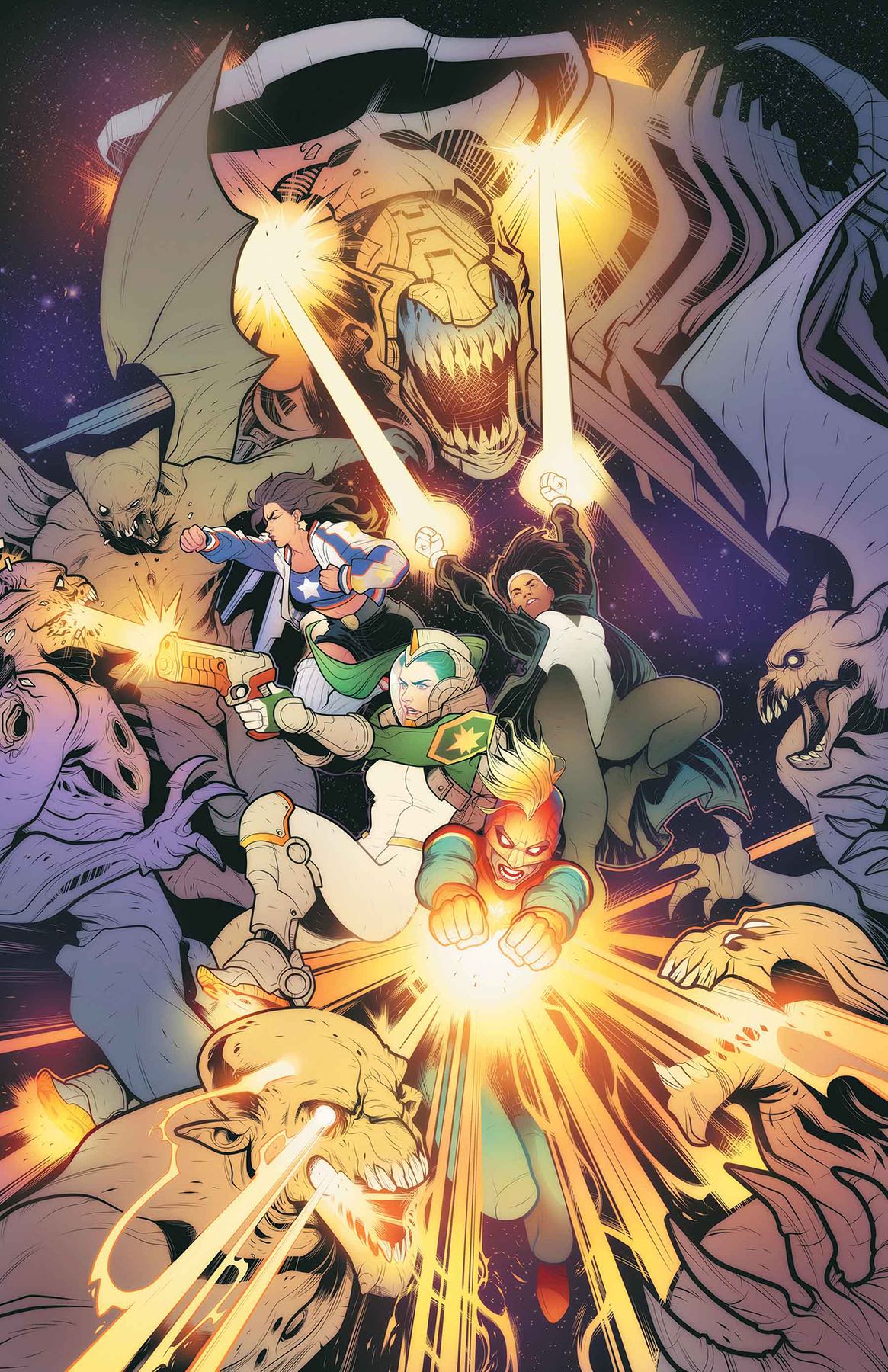 The Mighty Captain Marvel #6 (Samnee Mary Jane Cover)
The Punisher #13
The Punisher #13 (Williams Mary Jane Cover)
Thunderbolts Vol. 2: No Going Back
Totally Awesome Hulk #19 (2nd Printing Seok Cover)
Totally Awesome Hulk #20
Venom #150 (Sandoval 2nd Printing)
X-Men: Blue #6
IDW Publishing (55 issues)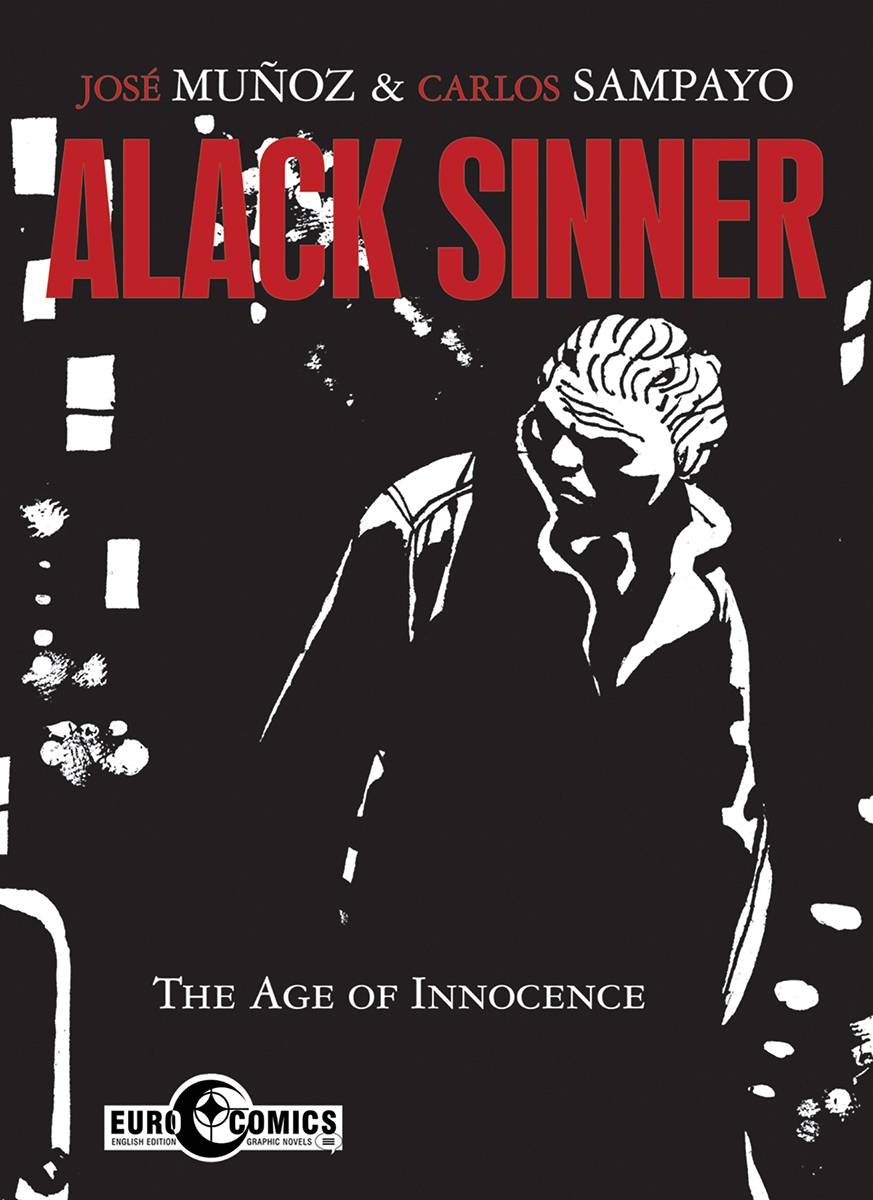 Alack Sinner: The Age of Innocence
Back to the Future #21
Back to the Future #21 (Subscription Cover)
Back to the Future: Biff to the Future #6
Back to the Future: Biff to the Future #6 (10 Copy Cover)
Back to the Future: Biff to the Future #6 (Subscription Cover)
Clue #1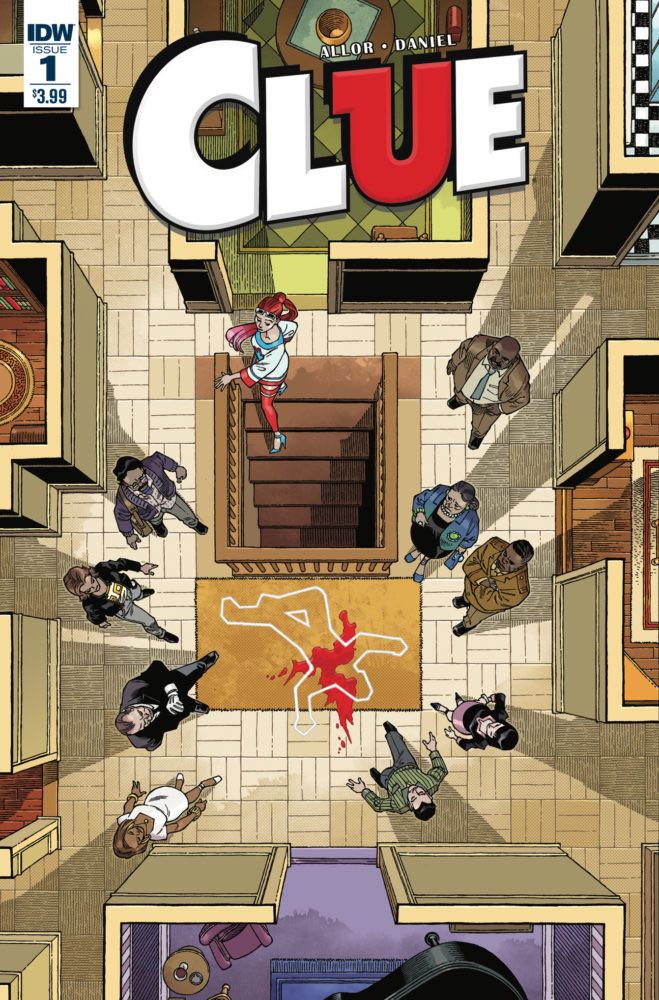 Clue #1 (10 Copy Cover)
Clue #1 (Subscription Cover A)
Clue #1 (Subscription Cover B)
Duck Avenger #5
Duck Avenger #5 (10 Copy Cover)
Duck Avenger #5 (Subscription Cover)
G.I. Joe: A Real American Hero #241
G.I. Joe: A Real American Hero #241 (Subscription Cover)
Ghostbusters 101 #4
Ghostbusters 101 #4 (10 Copy Cover)
Ghostbusters 101 #4 (Subscription Cover)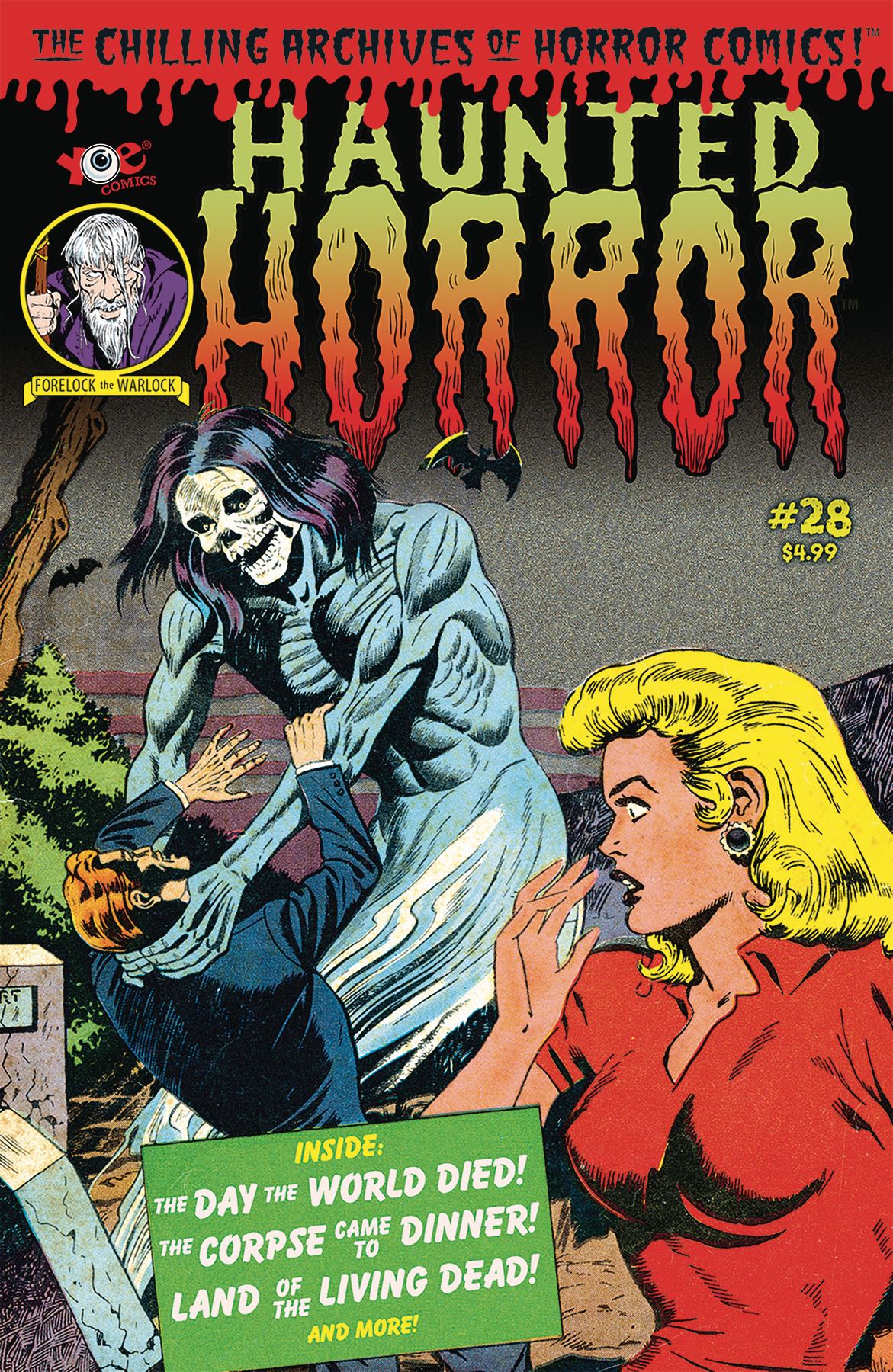 Haunted Horror #28
Jem and The Holograms: Infinite #1
Jem and The Holograms: Infinite #1 (25 Copy Cover)
Jem and The Holograms: Infinite #1 (50 Copy Cover)
Jem and The Holograms: Infinite #1 (Subscription Cover)
Kill Shakespeare: The Past Is Prologue – Juliet #3
Kill Shakespeare: The Past Is Prologue – Juliet #3 (Subscription Cover)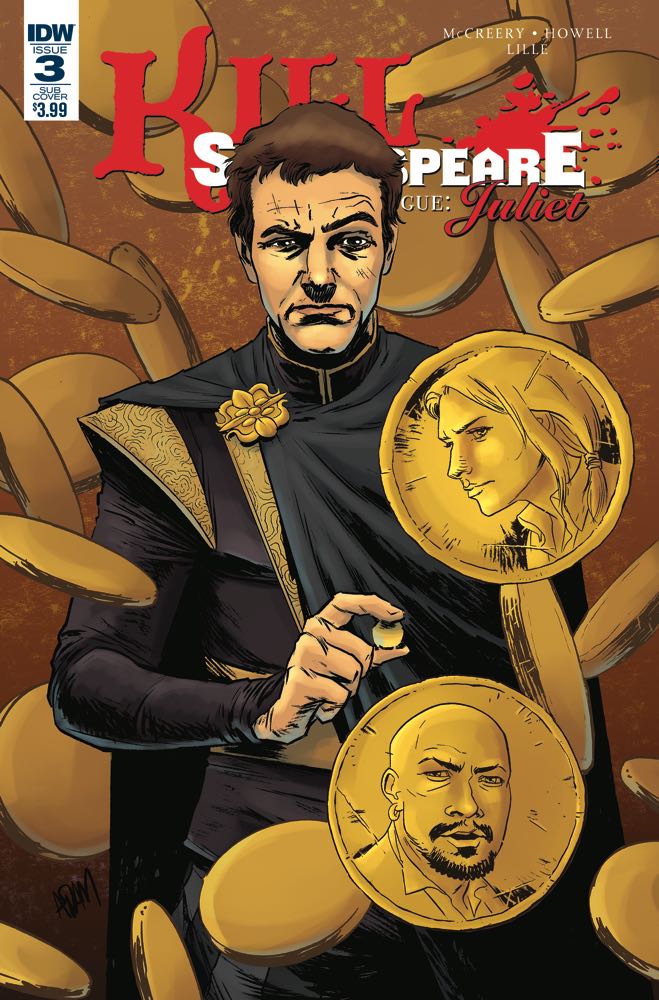 Kull: Eternal #1
Kull: Eternal #1 (10 Copy Cover)
Kull: Eternal #1 (25 Copy Cover)
Kull: Eternal #1 (50 Copy Cover)
Kull: Eternal #1 (Subscription Cover)
My Little Pony: The Movie Prequel #1
My Little Pony: The Movie Prequel #1 (10 Copy Cover)
My Little Pony: The Movie Prequel #1 (Subscription Cover)
Saucer State #2
Saucer State #2 (Subscription Cover)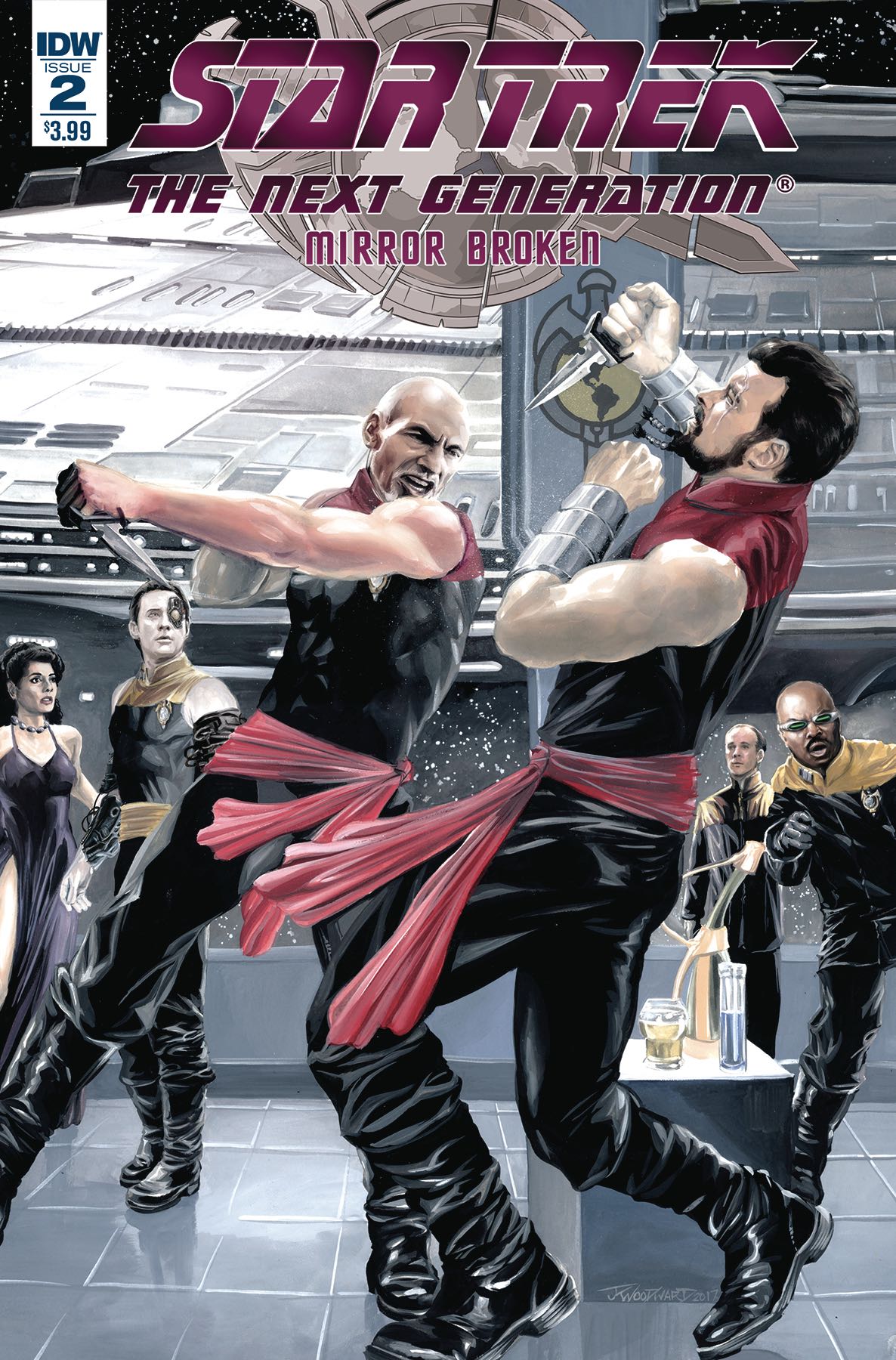 Star Trek: The Next Generation – Mirror Broken #2
Star Trek: The Next Generation – Mirror Broken #2 (10 Copy Cover)
Star Trek: The Next Generation – Mirror Broken #2 (Subscription Cover)
Teenage Mutant Ninja Turtles #71
Teenage Mutant Ninja Turtles #71 (10 Copy Cover)
Teenage Mutant Ninja Turtles #71 (Subscription Cover)
Teenage Mutant Ninja Turtles: The Ultimate Collection Vol. 5
The Complete Chester Gould Dick Tracy Vol. 22
The Powerpuff Girls: Time Tie #2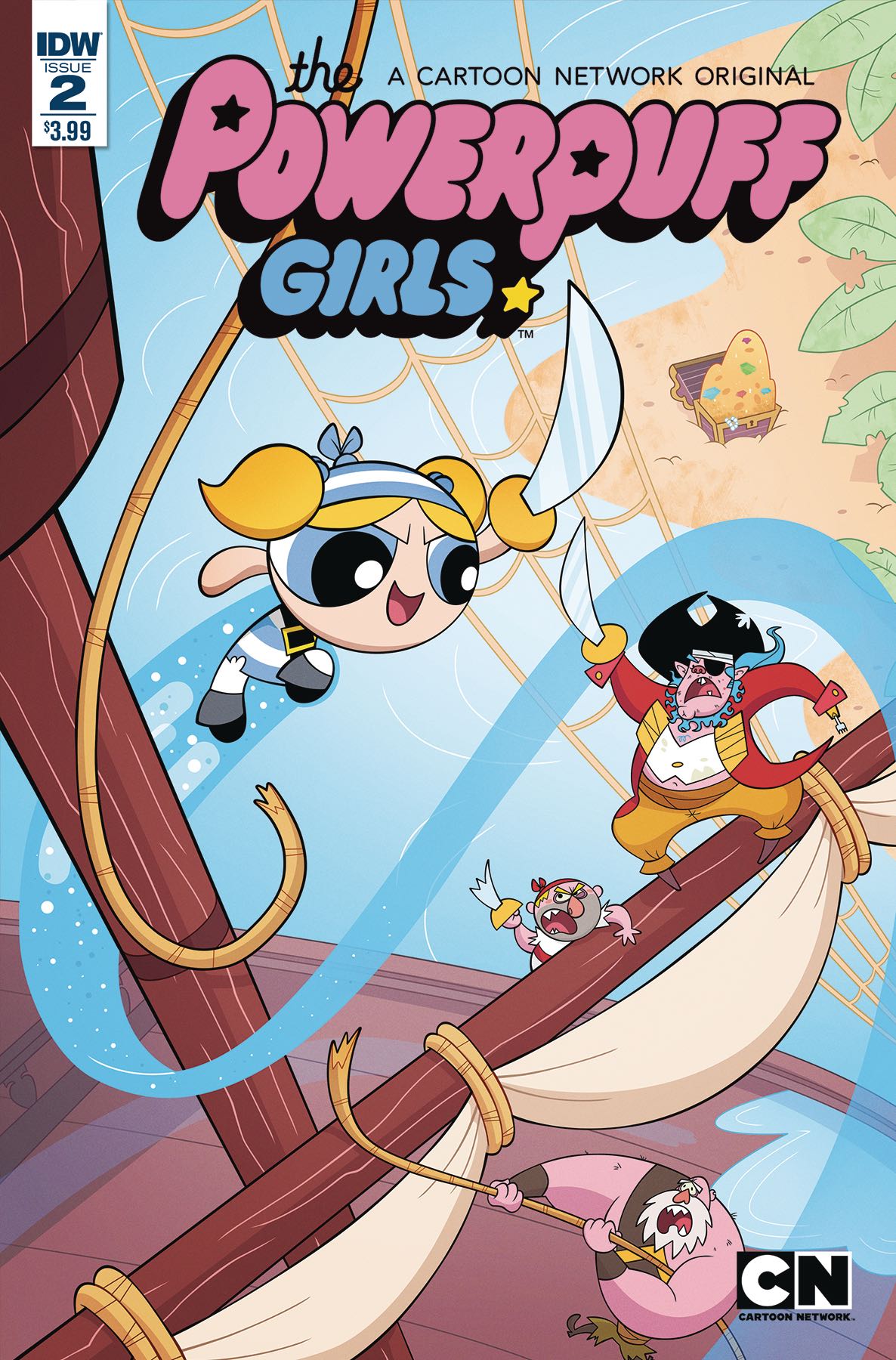 The Powerpuff Girls: Time Tie #2 (10 Copy Cover)
The Powerpuff Girls: Time Tie #2 (Subscription Cover)
The Transformers: Lost Light #7
The Transformers: Lost Light #7 (10 Copy Cover)
The Transformers: Lost Light #7 (Subscription Cover B)
The Transformers: Lost Light #7 (Subscription Cover)
The X-Files #15
The X-Files #15 (Subscription Cover)
Tom Tomorrow: 25 Years of Tomorrow
Walt Disney's Comics and Stories Holiday Collection
Walter Simonson's The Mighty Thor: The Return of Beta Ray Bill (Artist's Edition)
DC Comics (44 issues)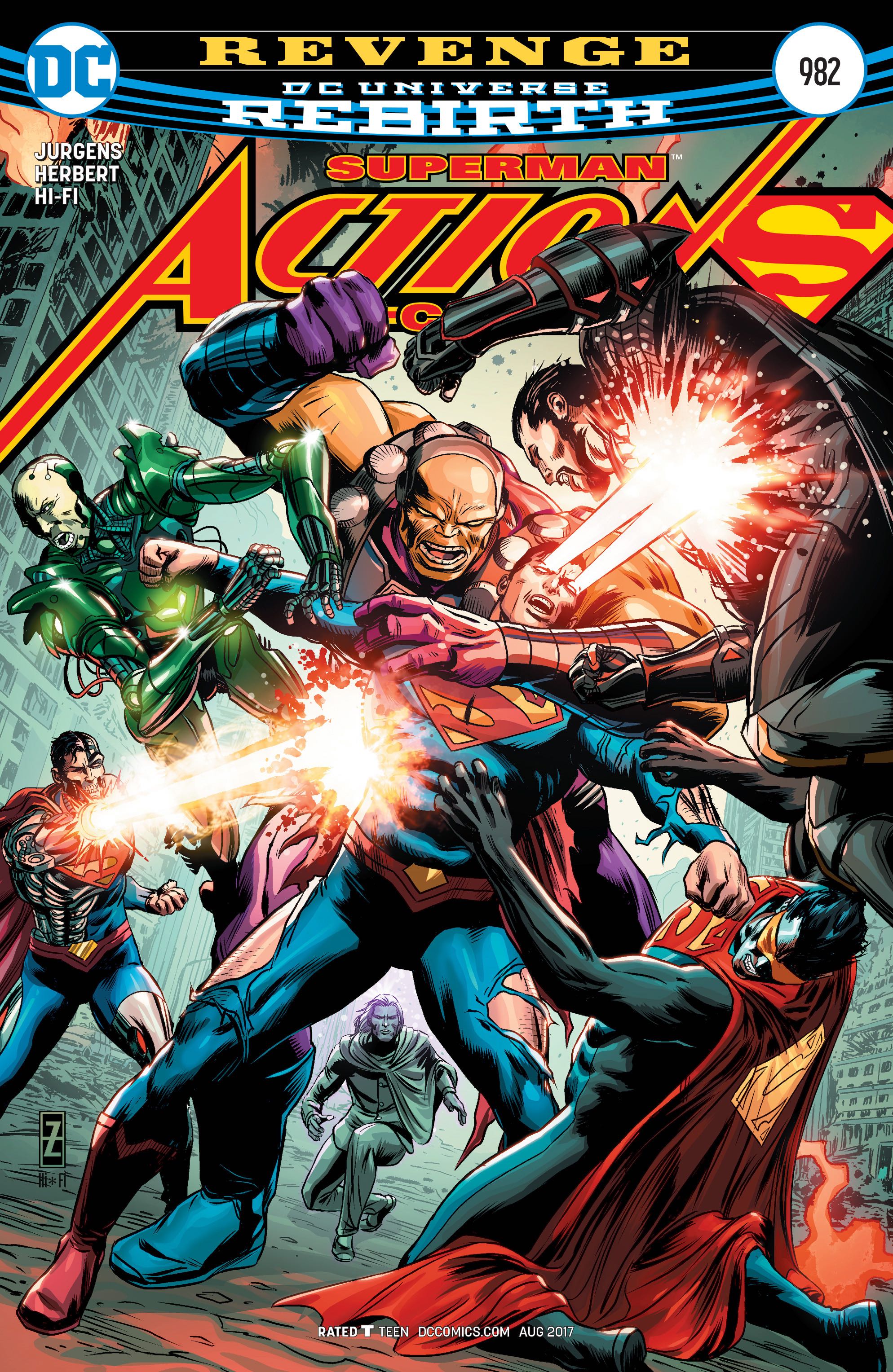 Action Comics #982
Action Comics #982 (Variant Cover)
Action Comics Book 1: Rebirth
Action Comics Vol. 3: Men of Steel (Rebirth)
Batgirl #12
Batgirl #12 (Variant Cover)
Batman '66 Meets Wonder Woman '77 #6
Batman / Elmer Fudd Special #1
Batman / Elmer Fudd Special #1 (Variant Cover)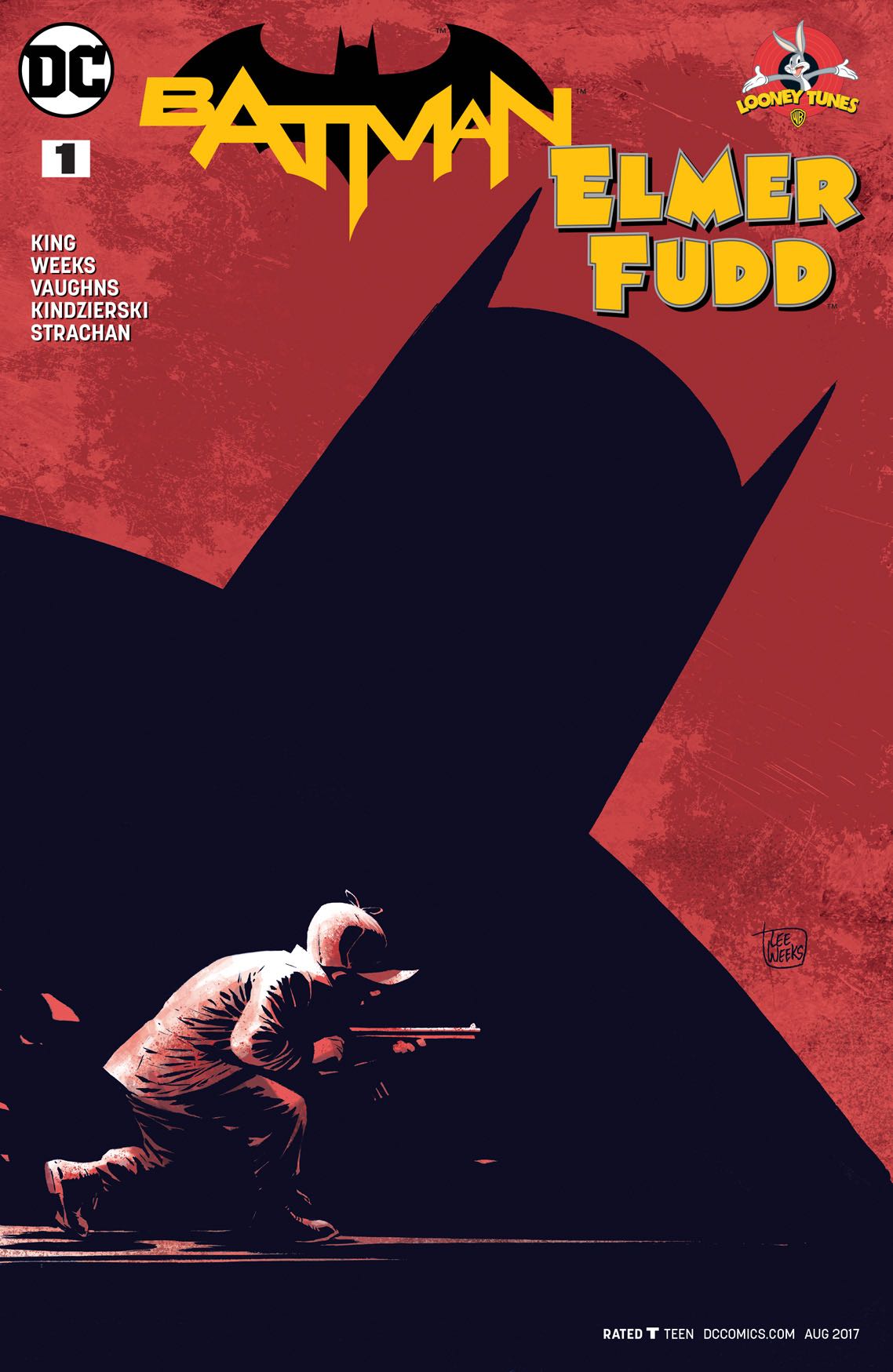 Batman / The Shadow #3
Batman / The Shadow #3 (Risso Variant Cover)
Batman / The Shadow #3 (Sale Variant Cover)
Batman Beyond #9
Batman Beyond #9 (Variant Cover)
Batman Beyond Vol. 1: Escaping the Grave
Batman nby Azzarello & Risso (Deluxe Edition)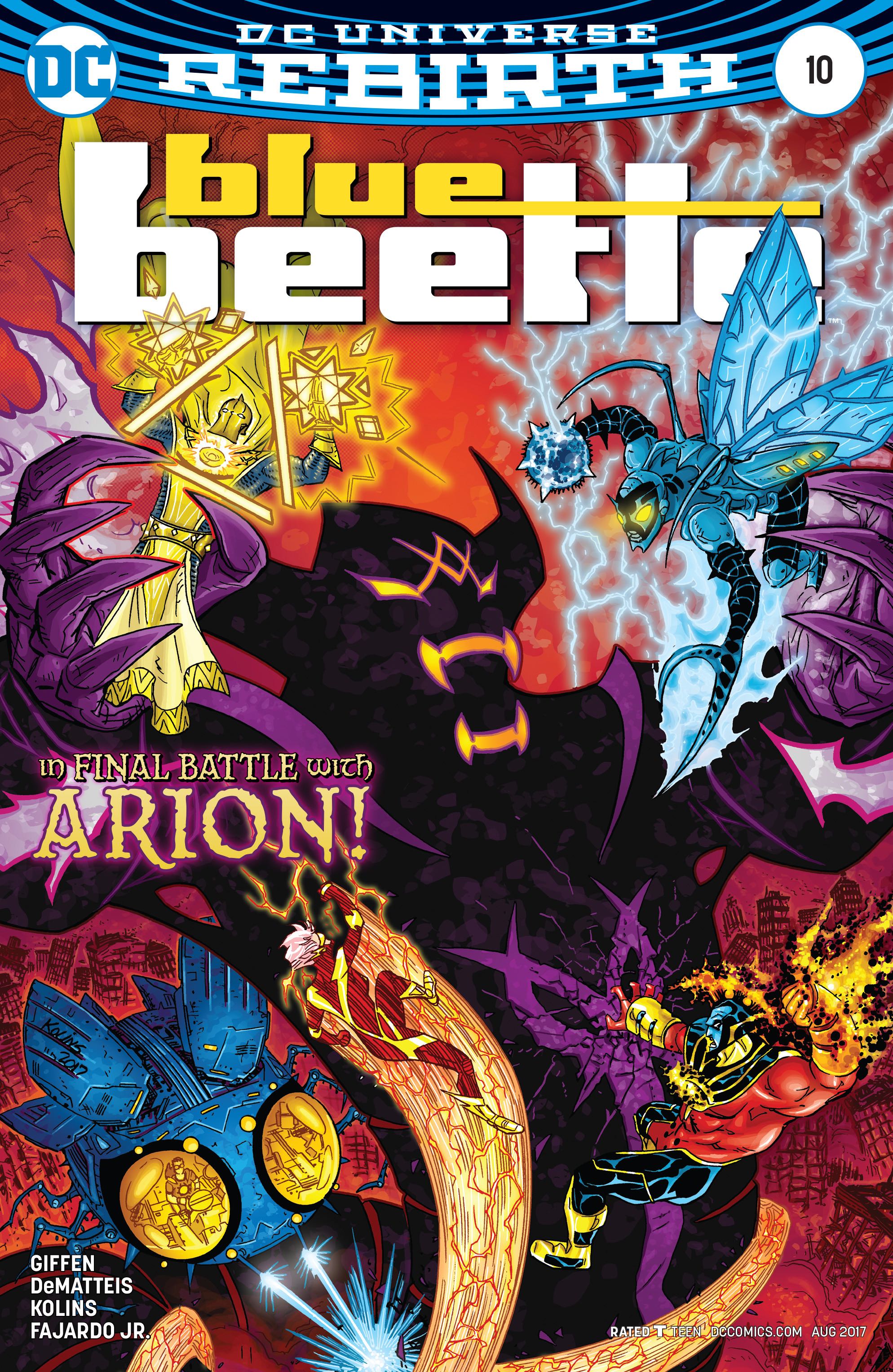 Blue Beetle #10
Blue Beetle #10 (Variant Cover)
Dark Knight III: The Master Race #9 (Collector's Edition)
Detective Comics #959
Detective Comics #959 (Variant Cover)
Hal Jordan and The Green Lantern Corps #23
Hal Jordan and The Green Lantern Corps #23 (Variant Cover)
Hellblazer #11 (Variant Cover)
Jonah Hex / Yosemite Sam Special #1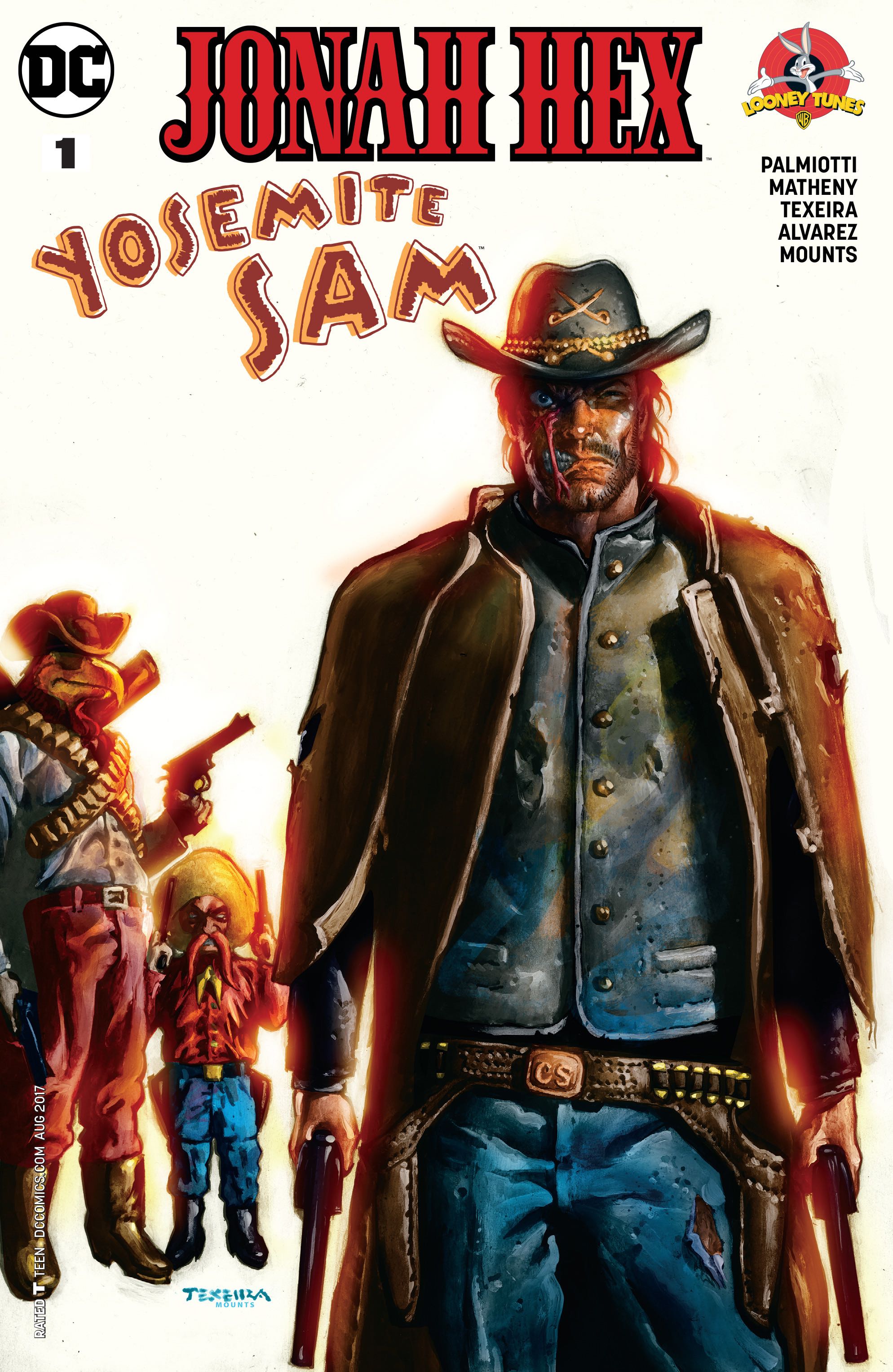 Jonah Hex / Yosemite Sam Special #1 (Variant Cover)
Justice League of America #9
Justice League of America #9 (Variant Cover)
Kamandi Challenge #6
Kamandi Challenge #6 (Variant Cover)
Mother Panic #8 (Variant Cover)
Scooby Doo Team-Up #27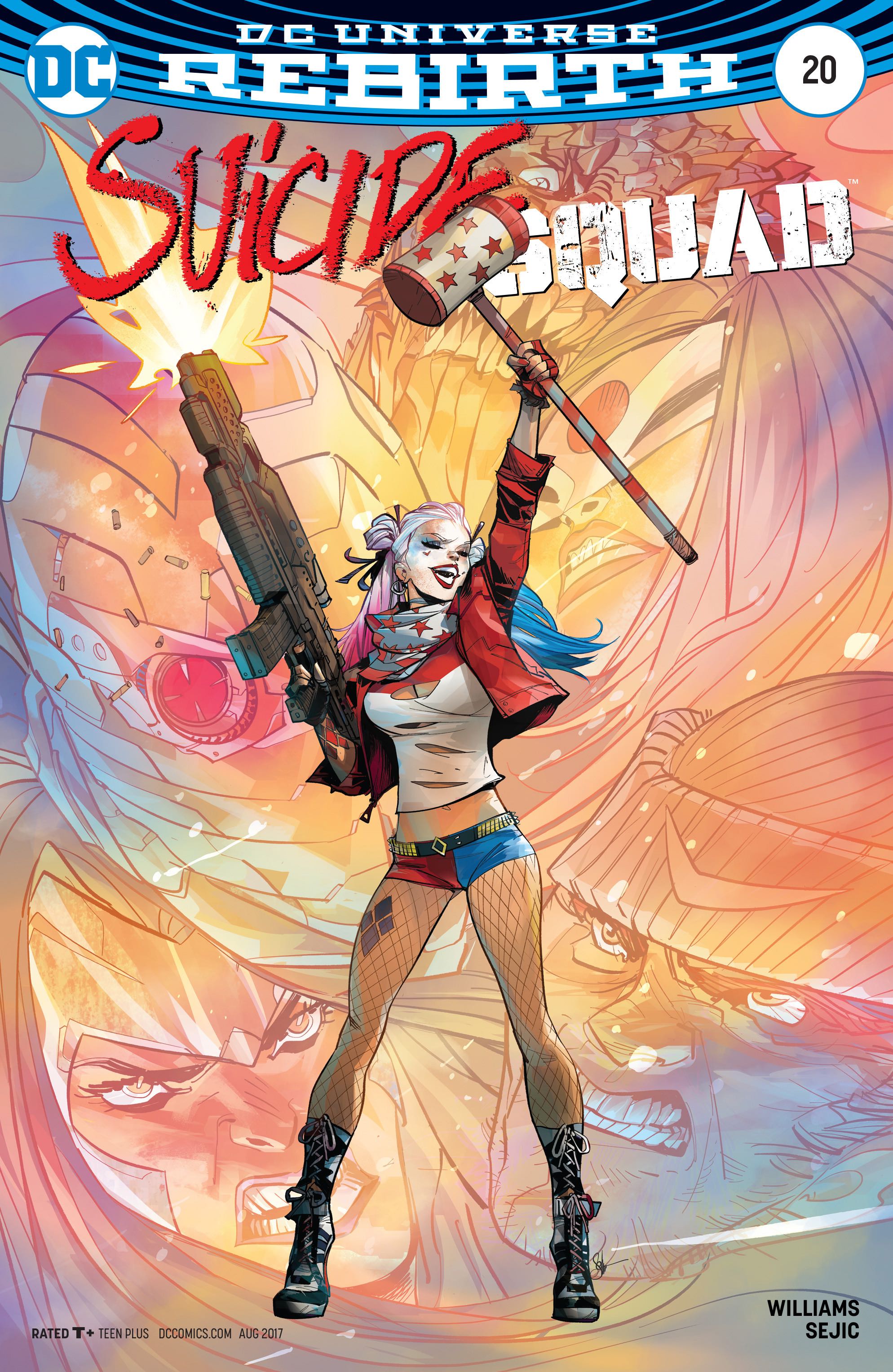 Suicide Squad #20
Suicide Squad #20 (Variant Cover)
Supergirl: Being Super #4
Teen Titans #9
Teen Titans #9 (Variant Cover)
The Flash #25
The Flash #25 (Variant Cover)
The Flash Vol. 9: Full Stop
The House of Secrets Vol. 1
The Wonder Woman 100 Project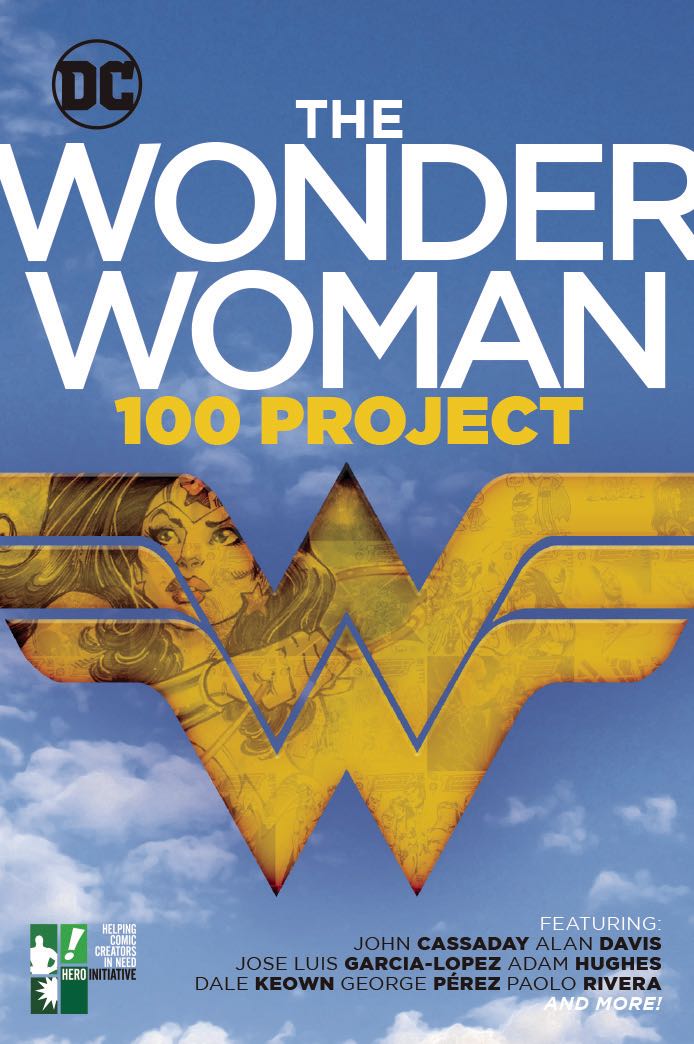 Wonder Woman #25
Wonder Woman #25 (Variant Cover)
Dynamite Entertainment (34 issues)
Blood Brothers #1 (10 Copy Virgin Cover)
Blood Brothers #1 (Caba Cover)
Doc Savage: The Ring of Fire #4 (10 Copy B&W Cover)
Doc Savage: The Ring of Fire #4 (20 Copy B&W Incv Cover)
Doc Savage: The Ring of Fire #4 (Marques Cover)
Doc Savage: The Ring of Fire #4 (Schoonover Cover)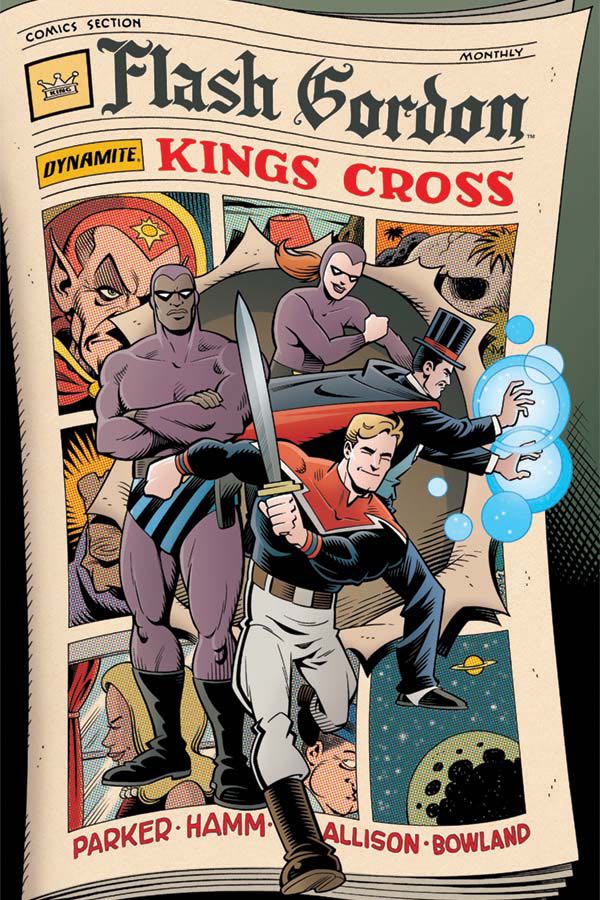 Flash Gordon: Kings Cross
KISS #9 (10 Copy Strahm Virgin Cover)
KISS #9 (15 Copy Wilson Virgin Cover)
KISS #9 (25 Copy Photo Virgin Cover)
KISS #9 (Photo Cover)
KISS #9 (Strahm Cover)
KISS #9 (Wilson Cover)
Pathfinder: Runescars #2 (10 Copy Lau B&W Cover)
Pathfinder: Runescars #2 (20 Copy Borges B&W Cover)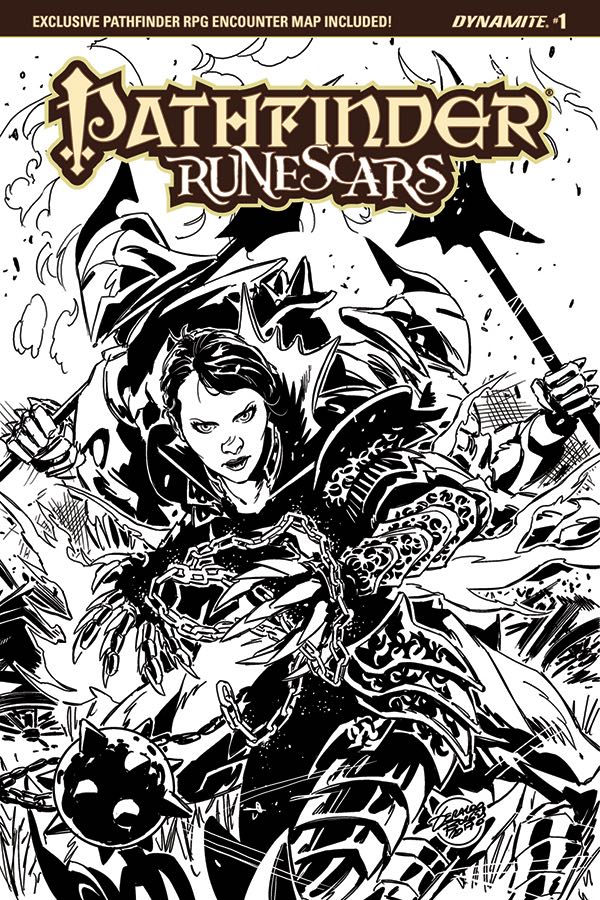 Pathfinder: Runescars #2 (30 Copy Qualano Virgin Cover)
Pathfinder: Runescars #2 (Borges Cover)
Pathfinder: Runescars #2 (Lau Cover)
Pathfinder: Runescars #2 (Qualano Cover)
Project Superpowers: Hero Killers #2 (10 Copy Cover)
Project Superpowers: Hero Killers #2 (20 Copy Cover)
Project Superpowers: Hero Killers #2 (30 Copy Cover)
Project Superpowers: Hero Killers #2 (Browne Cover)
Project Superpowers: Hero Killers #2 (Woods Cover)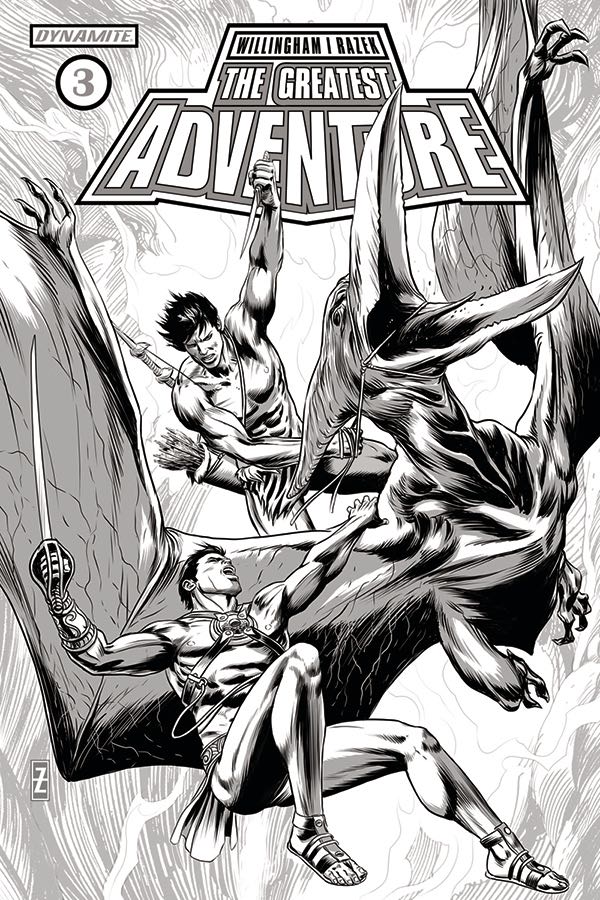 The Greatest Adventure #3 (10 Copy Nord Virgin Cover)
The Greatest Adventure #3 (20 Copy Zircher B&W Cover)
The Greatest Adventure #3 (30 Copy Castro B&W Cover)
The Greatest Adventure #3 (Castro Cover)
The Greatest Adventure #3 (Nord Cover)
The Greatest Adventure #3 (Zircher Cover)
Wonder Woman '77 Meets The Bionic Woman #5 (10 Copy Cover)
Wonder Woman '77 Meets The Bionic Woman #5 (25 Copy Cover)
Wonder Woman '77 Meets The Bionic Woman #5 (Jimenez Cover)
Wonder Woman '77 Meets The Bionic Woman #5 (Staggs Cover)
Image Comics (27 issues)
A.D.: After Death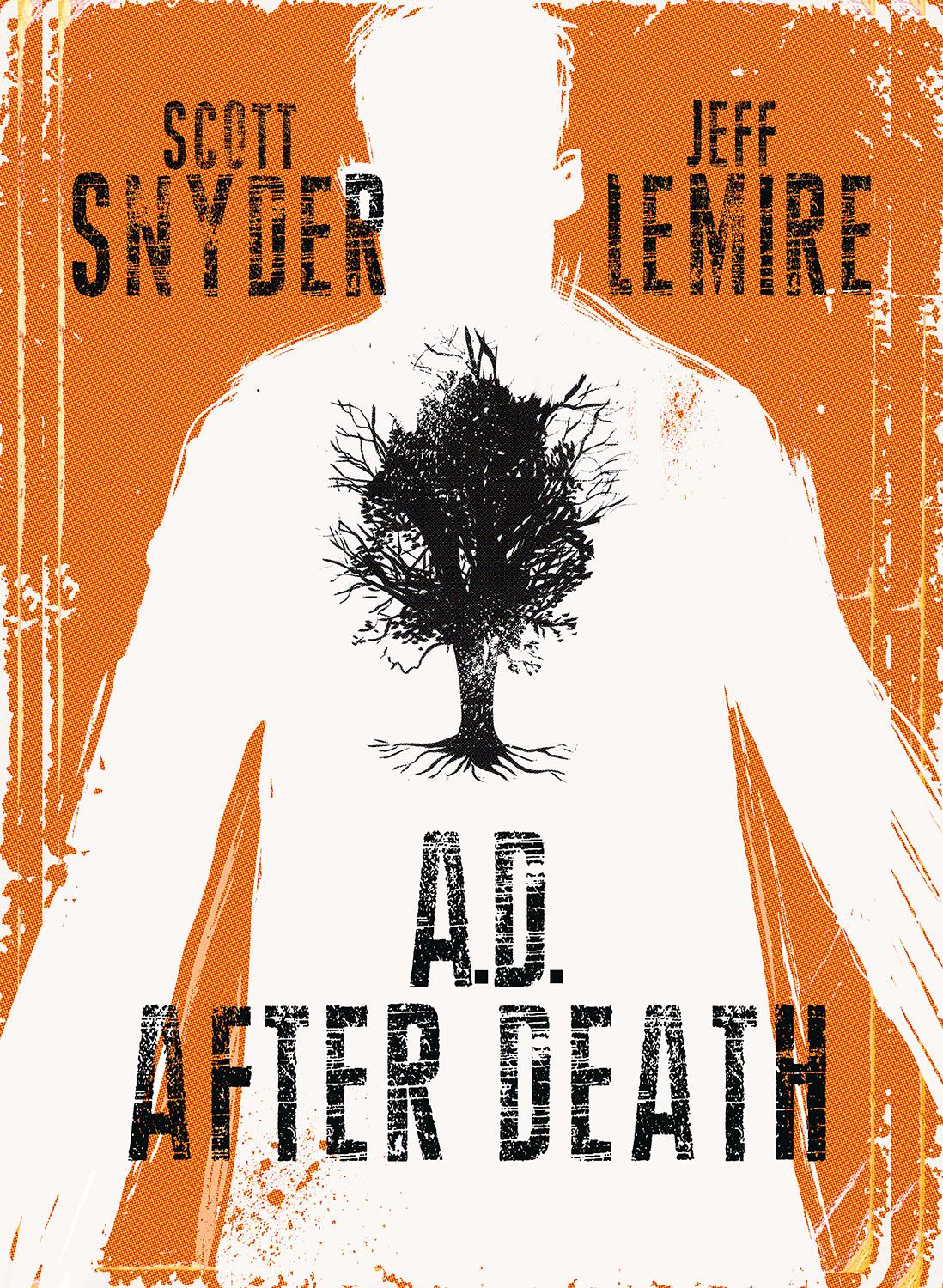 Black Magick #6 (Pride Month Cover)
Black Magick #6 (Scott Cover)
Black Magick #6 (Sharpe Cover)
Chew Vol. 3 (The Smorgasbord Edition)
Elephantmen #77
Image Plus #15 (The Walking Dead: Here's Negan Pt. 15)
Magdalena #4 (Rojo Cover)
Octopus Pie Vol. 5
Paklis #2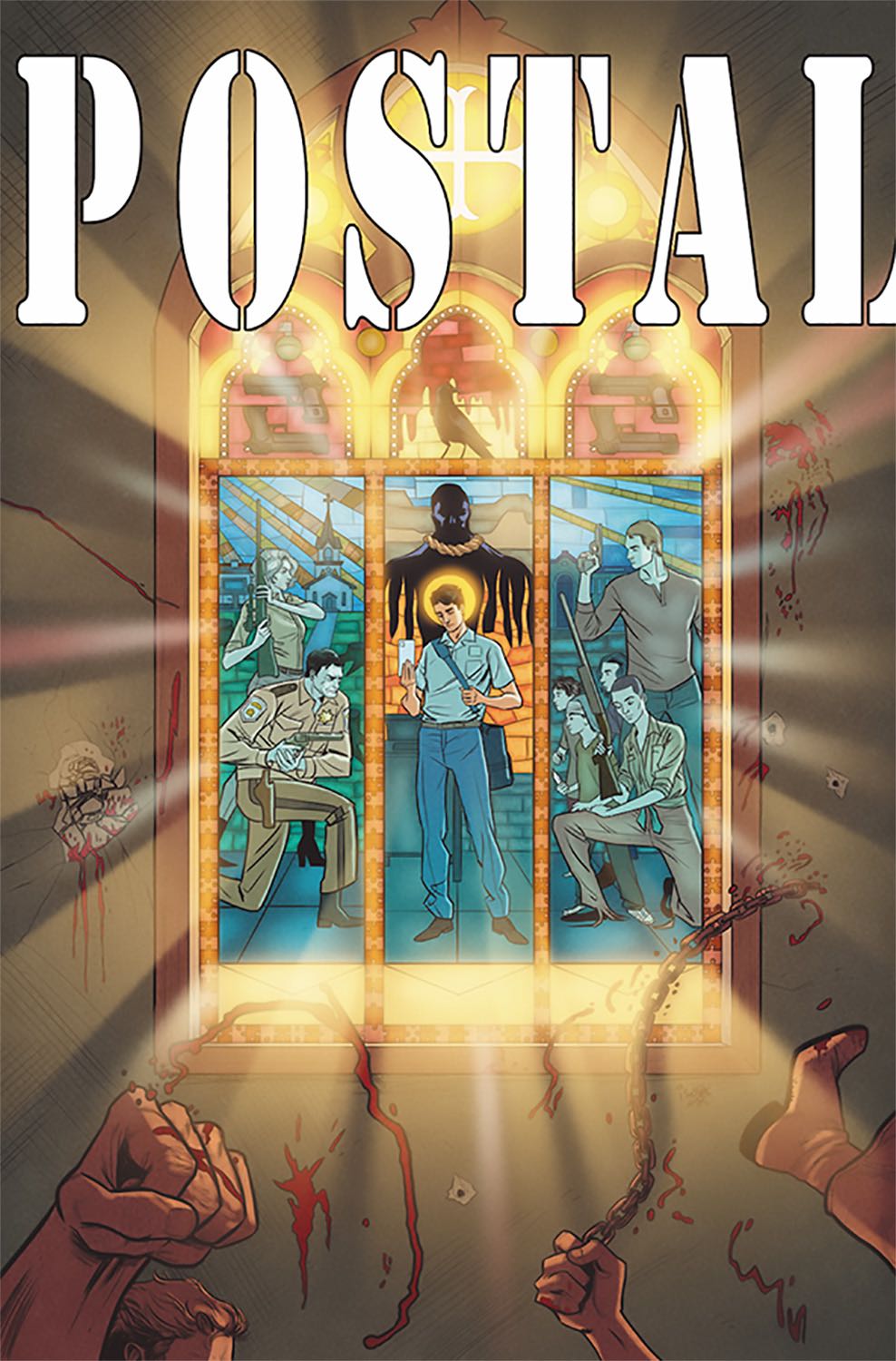 Postal Vol. 5
Redneck #3
Renato Jones, Season Two #2
Saga #44
Shutter #29
Shutter #29 (Pride Month Cover)
Snowfall #9
Spawn #1 (25th Anniversary Director's Cut Foil Encore Cover)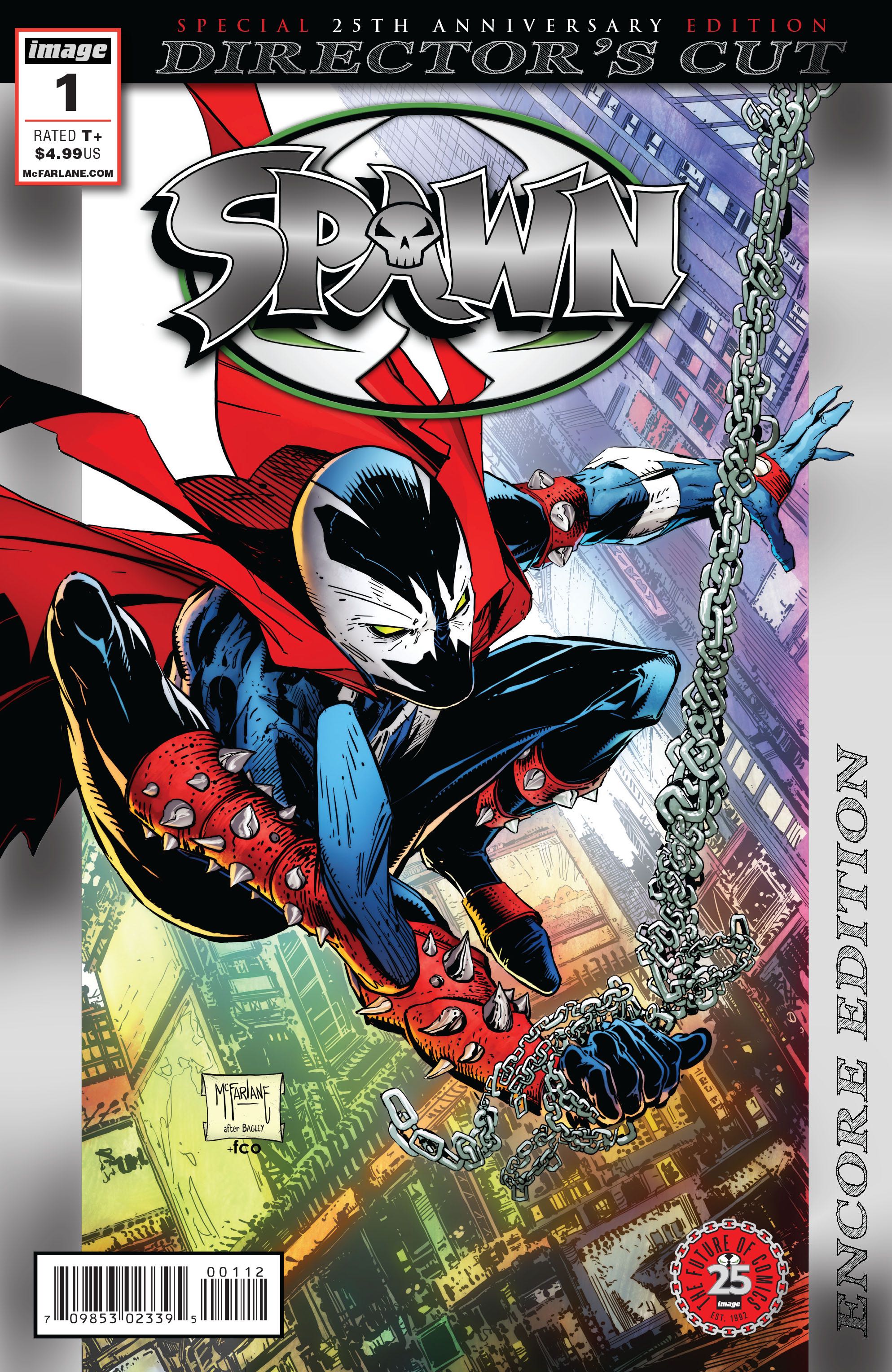 Spawn #275 (25th Anniversary B&W Cover)
Spawn #275 (25th Anniversary Hibachi Cover)
The Astounding Wolf-Man (Complete Collection)
The Magdalena #4
Throwaways #9
Underwinter #4
Underwinter #4 (Lenox Cover)
Wayward #21 (Cummings & Bonvillain Cover)
Wayward #21 (Habchi Cover)
BOOM! Studios (18 issues)
Irredeemable Vol. 4 (Premier Edition)
Lumberjanes #39
Lumberjanes #39 (Subscription Sotuyo Cover)
Over the Garden Wall #15
Over the Garden Wall #15 (Subscription Maderna Cover)
Regular Show Vol. 4: Wrasslesplosion
Steven Universe #5
Steven Universe #5 (15 Copy Talmadge Cover)
Steven Universe #5 (Subscription Sygh Cover)
The Power of the Dark Crystal #4
The Power of the Dark Crystal #4 (30 Copy Lee Cover)
The Power of the Dark Crystal #4 (Lee Cover)
The Power of the Dark Crystal #4 (Subscription Cover)
Turncoat
WWE #6
WWE #6 (15 Copy Rodriguez Balor Cover)
WWE #6 (30 Copy Burnett Jake the Snake Cover)
WWE #6 (Unlock Royal Rumble Schoonover Cover)
Boundless Comics (18 issues)
Belladonna #0 (Designs Wrap Cover)
Hellina: Scythe #1 (Fetishes Set)
Hellina: Scythe #1 (Vixen Cover)
Hellina: Scythe #2 (Dominate Cover)
Jungle Fantasy Annual 2017 (Beautified Fauna Cover)
Jungle Fantasy Annual 2017 (Beautified Ivory Cover)
Jungle Fantasy Annual 2017 (Beautified Tundra Cover)
Jungle Fantasy: Ivory #2 (Huntress Cover)
Jungle Fantasy: Survivors #2
Jungle Fantasy: Survivors #2 (Bikini Babes Cover)
Jungle Fantasy: Survivors #2 (Lucious Cover)
Jungle Fantasy: Survivors #2 (Natural Beauty Cover)
Jungle Fantasy: Survivors #2 (Sultry Cover)
Jungle Fantasy: Survivors #2 (Swelter Cover)
Jungle Fantasy: Survivors #2 (Swelter Vixens Cover)
Jungle Fantasy: Survivors #2 (Wrap Cover)
Unholy #1 (Onyx Costume Change Set)
Unholy #1 (Rhapsody Cover)
American Mythology (13 issues)
Abaddon the Destroyer #1
Abaddon the Destroyer #1 (Blank Sketch Cover)
Abaddon the Destroyer #1 (Pure Indie Cover)
Kronen's Kaiju #1
Kronen's Kaiju #1 (Painted Cover)
Stargate Atlantis: Back to Pegasus #1-3 (Wheatley Signed Covers)
Stargate Universe: Back to Destiny #1 (3 Copy Photo Cover)
Stargate Universe: Back to Destiny #1 (Blank Cover)
Stargate Universe: Back to Destiny #1 (Caracuzzo Cover)
Stargate Universe: Back to Destiny #1 (Photo Cover)
Stargate Universe: Back to Destiny #1 (Scalf Cover)
Starring Sonya Devereaux: Debutante Desperado #1
Starring Sonya Devereaux: Debutante Desperado #1 (Blazing Barrels Cover)
Dark Horse Comics (13 issues)
Aliens: Dead Orbit #3
Bankshot #1
Buffy: The High School Years – Parental Parasite
Conan the Slayer #10
ElfQuest: The Final Quest #20
ElfQuest: The Final Quest Vol. 3
Joe Golem, Occult Detective: The Outer Dark #2
Mass Effect: Discovery #2
Mass Effect: Discovery #2 (Niemczyk Cover)
Rebels: These Free and Independent States #4
The Art of Prey
The Visitor: How and Why He Stayed #5
Usagi Yojimbo Vol. 31: The Hell Screen
Valiant (12 issues)
Secret Weapons #1 (20 Copy La Torre Cover)
Secret Weapons #1 (50 Copy Hitch Cover)
Secret Weapons #1 (Allen Cover)
Secret Weapons #1 (Blank Cover)
Secret Weapons #1 (Djurdjevic Cover)
Secret Weapons #1-4 (Pre-Order Bundle)
X-O Manowar #4 (Bodenheim Cover)
X-O Manowar #4 (Johnson Cover)
X-O Manowar #4 (Larosa Cover)
X-O Manowar #4 (Layton Cover)
X-O Manowar #4-9 (Pre-Order Edition Bundle)
X-O Manowar Vol. 1: Soldier
Vertigo (10 issues)
Absolute Y: The Last Man Vol. 3
Astro City #45
Cave Carson Has A Cybernetic Eye Vol. 1: Going Underground
Dark Night: A True Batman Story
Hellblazer #11
Lucifer #19
Mother Panic #8
The Girl with the Dragon Tattoo #1 (Book Cover)
The Girl with the Dragon Tattoo #1 (Coker Cover)
The Girl with the Dragon Tattoo #1 (Ianniciello Cover)
Action Lab (9 issues)
Medisin #2 (Brame Cover)
Medisin #2 (Brame Cover)
Vampblade #12 (Costume Risque Cover)
Zombie Tramp #36 (Celor Cover)
Zombie Tramp #36 (Celor Risque Cover)
Zombie Tramp #36 (Herman Cover)
Zombie Tramp #36 (Herman Risque Cover)
Zombie Tramp #36 (Mendoza Kaiji Cover)
Zombie Tramp #36 (Mendoza Kaiju Risque Cover)
Keenspot (9 issues)
Marry Me Vol. 1
Softball #1 (Blankenship Cover)
Softball #1 (Draw Your Own Cover)
Softball #1 (Joseco Cover)
Softball #1 (Mokhtar Cover)
Softball #1 (Wijaya Cover)
The Hunters of Salamanstra #5
The Hunters of Salamanstra #5 (Joseco Cover)
The Hunters of Salamanstra #5 (Virgin Cover)
Avatar (7 issues)
Cinema Purgatorio #11
Cinema Purgatorio #11 (Ancient Tome Premium Cover)
Cinema Purgatorio #11 (Code Pru Cover)
Cinema Purgatorio #11 (Modded Cover)
Cinema Purgatorio #11 (Perfect Union Cover)
Cinema Purgatorio #11 (Vast Cover)
Mercury Heat Vol. 2
Scout Comics (7 issues)
Elasticator Vol. 1
Girrion #7
Mindbender #1 (2nd Printing)
Necromantical
Smoketown #3
Solarman Vol. 1
Tinkers of the Wasteland #1
Titan Books (7 issues)
Dark Souls: Winter's Spite
Doctor Who: New Adventures with the Ninth Doctor Vol. 2: Doctormania
Norman: The First Slash
Peepland
The Art of Valerian and the City of a Thousand Planets
The Michael Moorcock Library Vol. 5: The Vanishing Tower
The Mummy Vol. 1: Palimpsest
Amryl Entertainment (6 issues)
Cavewoman: Starship Blish #2 (Durham Cover)
Cavewoman: Starship Blish #2 (Mangum Cover)
Cavewoman: Starship Blish #2 (Massey Cover)
Cavewoman: Starship Blish #2 (Massey Cover)
Cavewoman: Starship Blish #2 (Root Cover)
Cavewoman: Starship Blish #2 (Valentina Cover)
Chapterhouse Comics (6 issues)
All-New Classic Captain Canuck #4 (Parent Cover)
Captain Canuck #2
Captain Canuck: The Complete Compendium
Fantomah #2
Freelance Vol. 1: Angel of the Abyss
The Pitiful Human Lizard #14
Archie Comics (5 issues)
Archie Summer Annual Digest #280
Archie 75th Anniversary Digest #11
Jughead #16 (Derek Charm Cover)
Jughead #16 (Elliot Fernandez Cover)
Jughead #16 (Stephen Byrne Cover)
Black Mask (5 issues)
Beautiful Canvas #1 (Kivela Cover)
Beautiful Canvas #1 (Ward Cover)
No Angel #4
The Dregs #4
The Forevers #4
Caliber Entertainment (5 issues)
Autumn
H.P. Lovecraft's Worlds Vol. 1: The Lurking Fear and Other
Raven Chronicles Vol. 1: Myths and Monsters
The Ballad of Rory Hawkins
Velda: Girl Detective Vol. 3
Joe Books (5 issues)
Alice: Through the Looking Glass
At the Movies #3: Cars 3
Beauty and the Beast
Gravity Falls
Zootopia
Oni Press (5 issues)
Letter 44 #34
Motro Vol. 1
Night's Dominion Vol. 1
Rick and Morty #27
Rick and Morty #27 (Peterson Cover)
TITAN1STUDIOS (5 issues)
Knight Guardians of Relativity Vol. 1
New Humanz #3
Sayyida: Ghost of the Sea
Zomben #1 (2nd Printing)
Zomben #3
Udon (5 issues)
Persona 3 Vol. 5
Street Fighter vs. Darkstalkers #3 (10 Copy Cover)
Street Fighter vs. Darkstalkers #3 (20 Copy Cover)
Street Fighter vs. Darkstalkers #3 (Huang Cover)
Street Fighter vs. Darkstalkers #3 (Porter Cover)
Zenescope (5 issues)
Grimm Fairy Tales: Robyn Hood – Tarot (Chen Cover)
Grimm Fairy Tales: Robyn Hood – Tarot (Luis Cover)
Grimm Fairy Tales: Robyn Hood – Tarot (Meguro Cover)
Grimm Fairy Tales: Robyn Hood – Tarot (Ortiz Cover)
Grimm Fairy Tales: Robyn Hood – Tarot (Preitano Cover)
Alternative Comics (4 issues)
Johnny Appleseed
Reich #8
Reich #9
Titan #5
Aspen Comics (4 issues)
Oniba: Swords of the Demon #1 (10 Copy Cover)
Oniba: Swords of the Demon #1 (20 Copy Cover)
Oniba: Swords of the Demon #1 (Benitez Cover)
Psycho Bonkers #5 (Direct Market Cover)
Fantagraphics (4 issues)
EC Comics: Four Vol. 3 (Slipcase)
Fog Over Tolbiac Bridge
Fukitor
The Don Rosa Duck Library Vol. 7: The Treasure of the Ten Avatars
PS Artbooks (4 issues)
Lost World
Lost World (Slipcase Edition)
Strange Terrors
Strange Terrors (Slipcase Edition)
Aftershock Comics (3 issues)
Blood Blister #3
Eleanor & The Egret #3
Rough Riders: Riders on the Storm #4
Graphix (3 issues)
Cleopatra in Space Vol. 4: The Golden Lion
Nnewts Vol. 3: The Battle For Amphibopolis
Toby Goes Bananas #1
Space Goat Productions (3 issues)
Evil Dead 2 Vol. 1: Beyond Dead By Dawn (30th Anniversary Edition)
Heroines #2
Zombie Camp #3
Albatross Funnybooks (2 issues)
'Namwolf #3
'Namwolf #3 (Special Aaron Conley Cover)
American Gothic Press (2 issues)
Broken Moon: Legends of the Deep #5
Invisible Hands #3
Amigo Comics (2 issues)
Ghost Wolf: Horde of Fangs #2
The Last Hunt
Big City Comics (2 issues)
Killing Mars #2
Tesla and Hyde: Scary Fails #3
Big Wow Art (2 issues)
Nocturnals: The Sinister Path Vol. 1
Nocturnals: The Sinister Path Vol. 1 (Blank Sketch Cover Edition)
Cosmic Times (2 issues)
Deep Space Tragedy #4 (Milne Cover)
Flesh of White #4
Creature Entertainment (2 issues)
Forgive Me Father #3
Forgive Me Father #3 (Dulitzky Cover)
Graphic India (2 issues)
18 Days #24
Chakra: The Mystery of Mighty Girl #2
Hermes Press (2 issues)
Sentient #3
Sentient #4
Lion Forge Comics (2 issues)
The Three O'Clock Club #3
The Three O'Clock Club #4
Moonstone Books (2 issues)
Foxy Lady: Foxy B. Investigations #2
Foxy Lady: Foxy B. Investigations #2 (3 Copy Ferriero Cover)
One Peace Books (2 issues)
Kuma Miko Vol. 5
Maria Holic Vol. 10
Rebellion / 2000 AD (2 issues)
Lawless: Welcome to Black Rock
One-Eyed Jack
Red Giant Productions (2 issues)
Markiplier
Wayward Sons #1
Stranger Comics (2 issues)
Vampire Hunter D: Message from Mars #2 (Broussard Cover)
Vampire Hunter D: Message from Mars #2 (Lee Cover)
451 Media Group (1 issue)
Stained #1 (2nd Printing)
AC Comics (1 issue)
Crypt of Horror #33
Alterna Comics (1 issue)
Scrimshaw #1
Antarctic Press (1 issue)
Gold Digger #244
Arcana Comics (1 issue)
Kagagi
BroadSword Comics (1 issue)
Tarot: Witch of the Black Rose #81 (Deluxe Edition)
Castle Rain Entertainment (1 issue)
Jack the Lantern
Clarion Books (1 issue)
Lint Boy
ComicMix (1 issue)
Helen: Sweetheart of the Internet Vol. 2: Cyberspace
First Second (1 issue)
Making Scents
Hero Tomorrow Comics (1 issue)
Apama: The Undiscovered Animal Vol. 2
Humanoids (1 issue)
Carthago Adventures
Legendary Comics (1 issue)
Skull Island: Birth of Kong #2
Little, Brown Books (1 issue)
Ever After High Vol. 1: The Class of Classics
NBM (1 issue)
The Cross-Eyed Mutt
Outlook Words & Art (1 issue)
Foster Broussard: Demons of the Gold Rush
Papercutz (1 issue)
Dennis the Menace Vol. 3: Hawaii
Square Fish (1 issue)
Four Points Vol. 1: Compass South
Super Genius (1 issue)
Tales from the Crypt: Horrorcide #1
Ten Speed Press (1 issue)
The Life Changing Manga of Tidying Up
Top Cow (1 issue)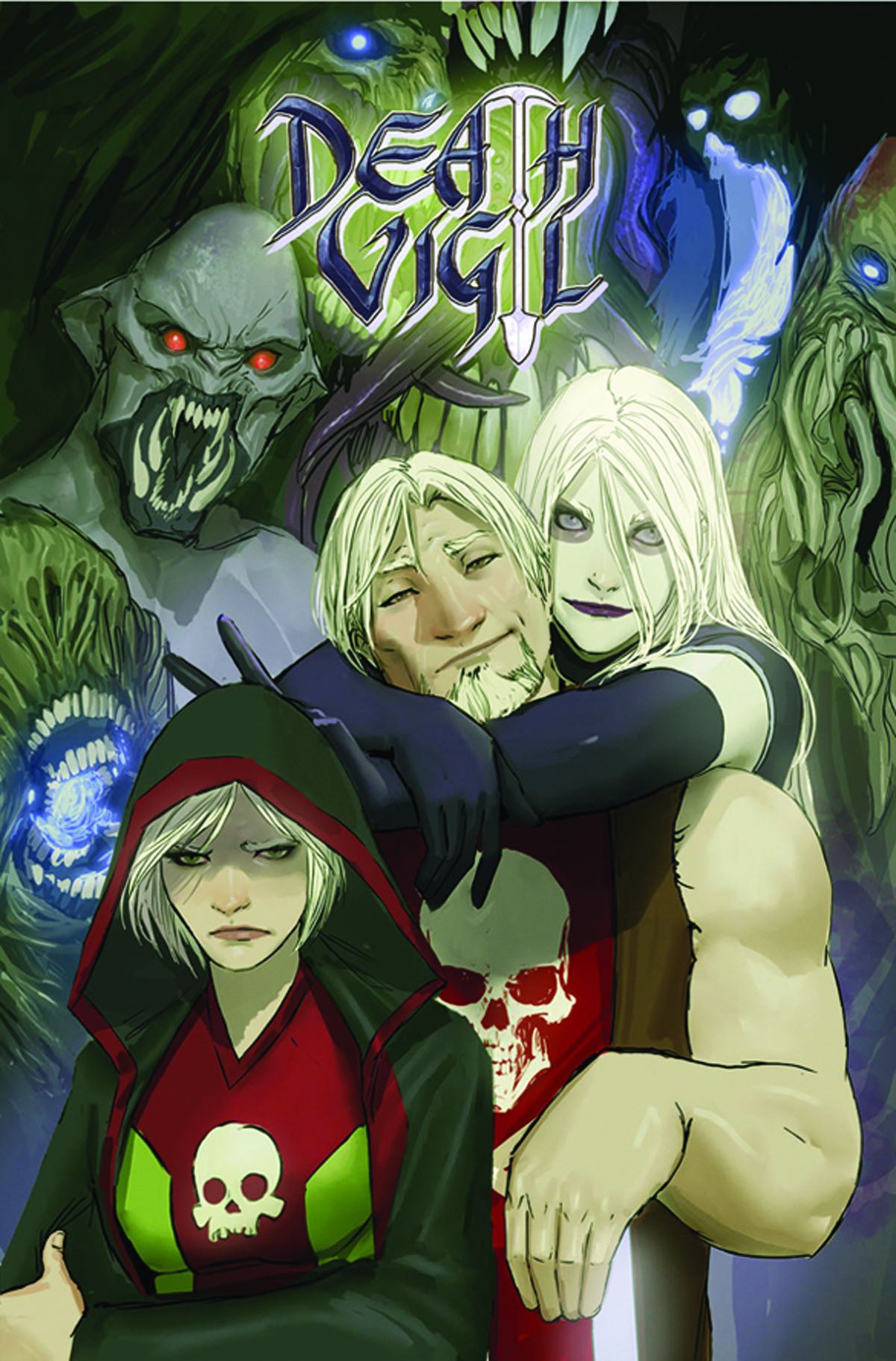 Death Vigil #1 (25 Copy Sejic Cover)
Vault Comics (1 issue)
Failsafe #3