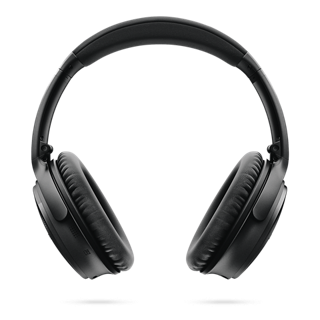 By: Steven Saunders
Sometimes you run into a piece of technology that really surprises you, and it can be shocking how much was left out of the manufacturer's description. Well, this was one of those cases for me: Bose Quiet Comfort 35 Wireless Headphones, Noise Cancelling – Black. What a great headset! Even in off mode, sound is noticeably canceled out when you put them on. Then you link them up, and the sound is perfect. It comes through so clear, you can hear every tone and every beat. The bass comes through perfect with no need for an equalizer. They just work! The comfort level is perfect, even when wearing them for long periods of time. The battery life is beyond belief. I have played them for a complete day nonstop watching movies and listening to music, and they were still at 50% when I put them on charge. Cell phone calls with the internal mic come out crisp and clear, drowning out all other noises beautifully. This is the best head set I have ever owned. Great job by Bose, of which I would expect nothing less. The biggest break on these 35s are the price: $349.00. It is a lot, but I have to say they are well worth it. Go out and give them a demo, you won't regret it. I give them 5+ ninja scrolls.
Quiet Comfort 35 wireless headphones are engineered with world-class noise cancellation that makes quiet sound quieter and music sound better. Free yourself from wires and connect easily to your devices with Bluetooth and NFC pairing. Volume-optimized EQ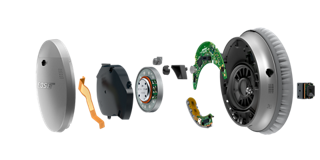 gives you balanced audio performance at any volume, while a noise-rejecting dual microphone provides clear calls, even in windy or noisy environments. Voice prompts and intuitive controls make communicating and controlling your music hassle-free. A lithium-ion battery gives you up to 20 hours of wireless play time per charge. And if you anticipate a situation where charging may not be possible, just plug in the included audio cable. Wired mode gives you up to 40 hours of play time per charge. Premium materials make these headphones lightweight and comfortable for all-day listening. Use the Bose Connect app for a more personalized experience. Included: Quiet Comfort 35 wireless headphones; USB charging cable; backup audio cable; airline adapter; carry case.
World-class noise cancellation makes quiet sound quieter and music sound better
Volume-optimized EQ for balanced audio performance at any volume
Wireless, with easy Bluetooth and NFC pairing aided by voice prompts
20-hour battery life per charge; up to 40 hours in wired mode
Noise-rejecting dual-microphone system for clear calls even in windy environments