By: JD Hardin
There's a lot of discussion, arguments, and controversy surrounding the world of comic books and their films as of late. Not to fret, we'll definitely discuss that, just not in this article. Right now, we're going to talk about the size and repercussions of Civil War II and Rebirth. Civil War II had a pretty large build up and it seems to me, that it hasn't really led to anything earth-shattering or much more than a tremor. Outside of a few characters deaths (which I'm sure will be short-lived [HA!}) the "epic fight" hasn't been much more than a spat between estranged lovers.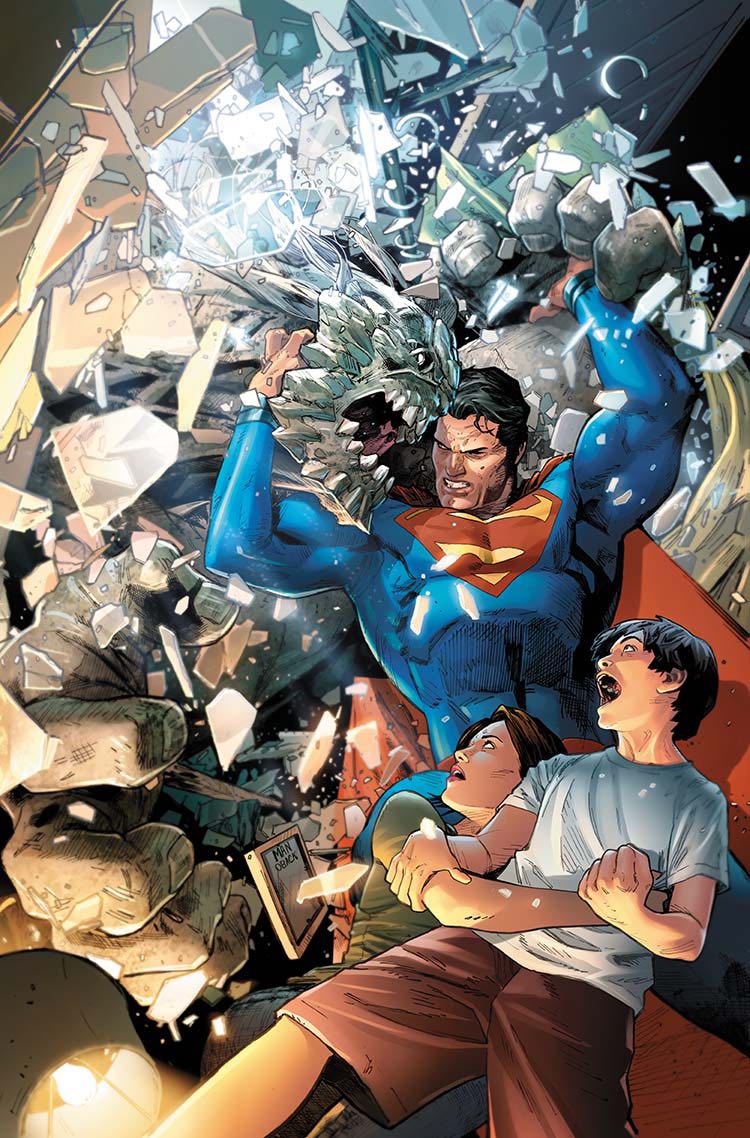 On the other side of street in the Superman titles alone Rebirth has killed one Superman, brought back the Superman from the early 90's with a wife and son, made the son a Superman of sorts, resurrected Doomsday (a GOOD Doomsday), returned The Eradicator to the pages, and brought about a Chinese Superman. And that is just the tip of the iceberg for the DC universe.
Maybe I'm biased, but it doesn't seem like Civil War II is living up to its predecessor's name.
Spider-Man/Deadpool has made the final turn of its ten issue publishing run with installment #8, and Old Man Logan continues The Last Ronin arc. DC fans, your second issue of The All-New Superman is here as well, and there's so much more. So……
It's time to raid the racks!!!!
Support Literacy, Read Comics.
Brought to you by:
Marvel Comics (58 issues)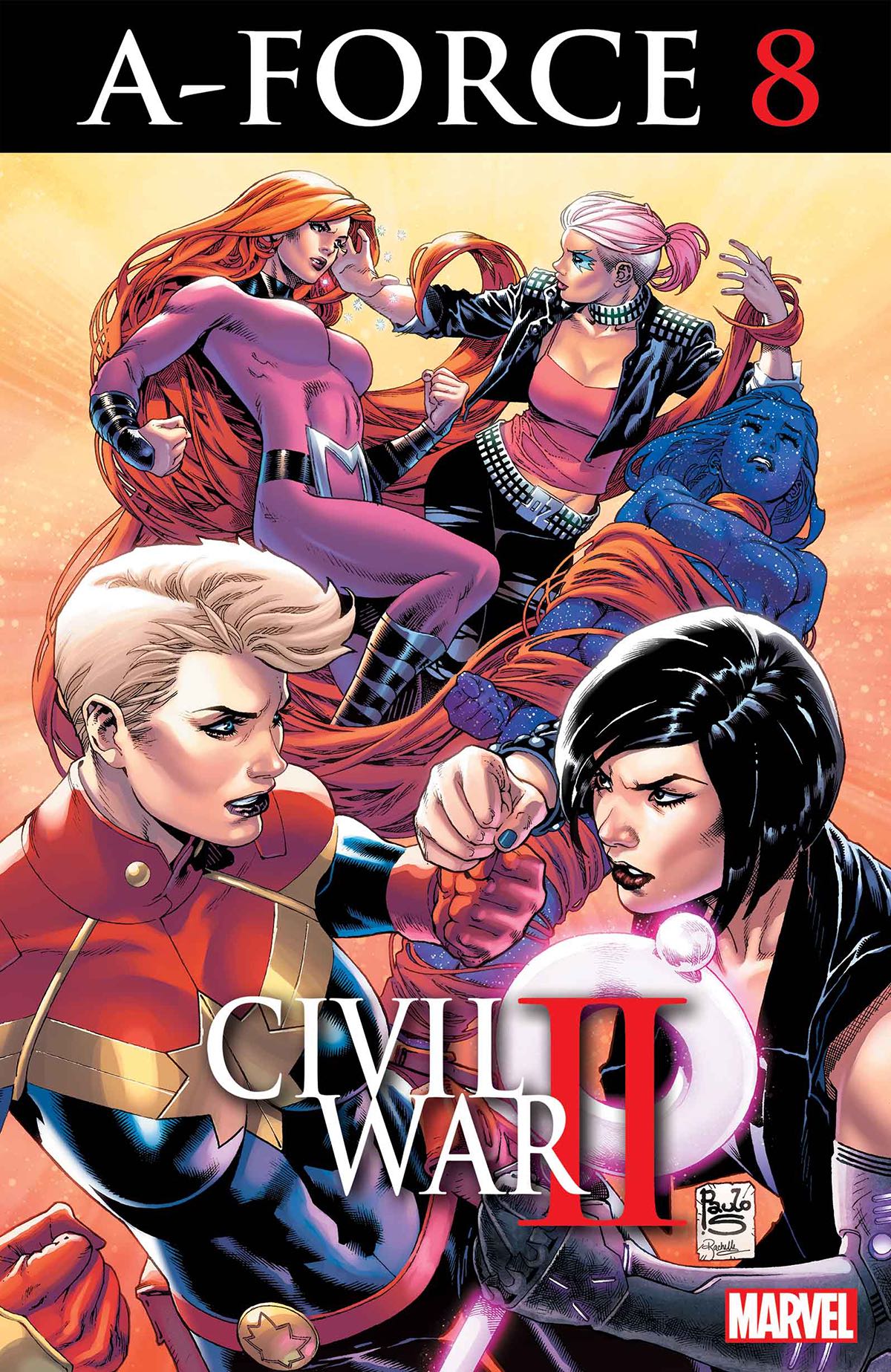 A-Force #8
A-Force #8 (Rahzzah Black Panther Cover)
Agents of S.H.I.E.L.D. #8
All-New All-Different Avengers #13
All-New All-Different Avengers #13 (Anka Tsum Tsum Cover)
All-New All-Different Avengers Annual #1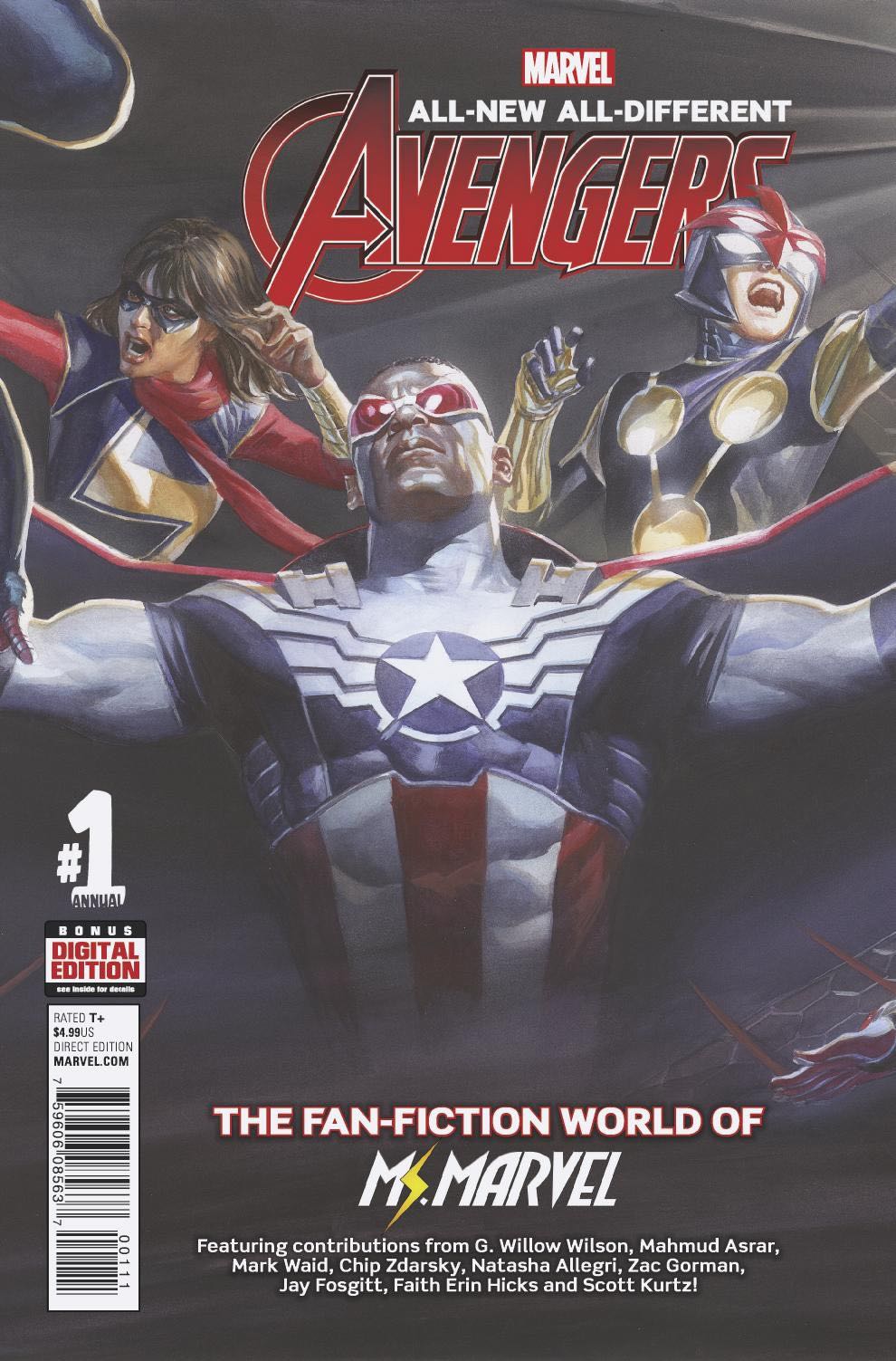 All-New All-Different Avengers Annual #1 (Asrar / Fosgitt Cover)
All-New All-Different Avengers Annual #1 (Ross Variant)
All-New All-Different Avengers Annual #1 (Young Cover)
All-New X-Men #12
All-New X-Men #12 (Santiago Black Panther Cover)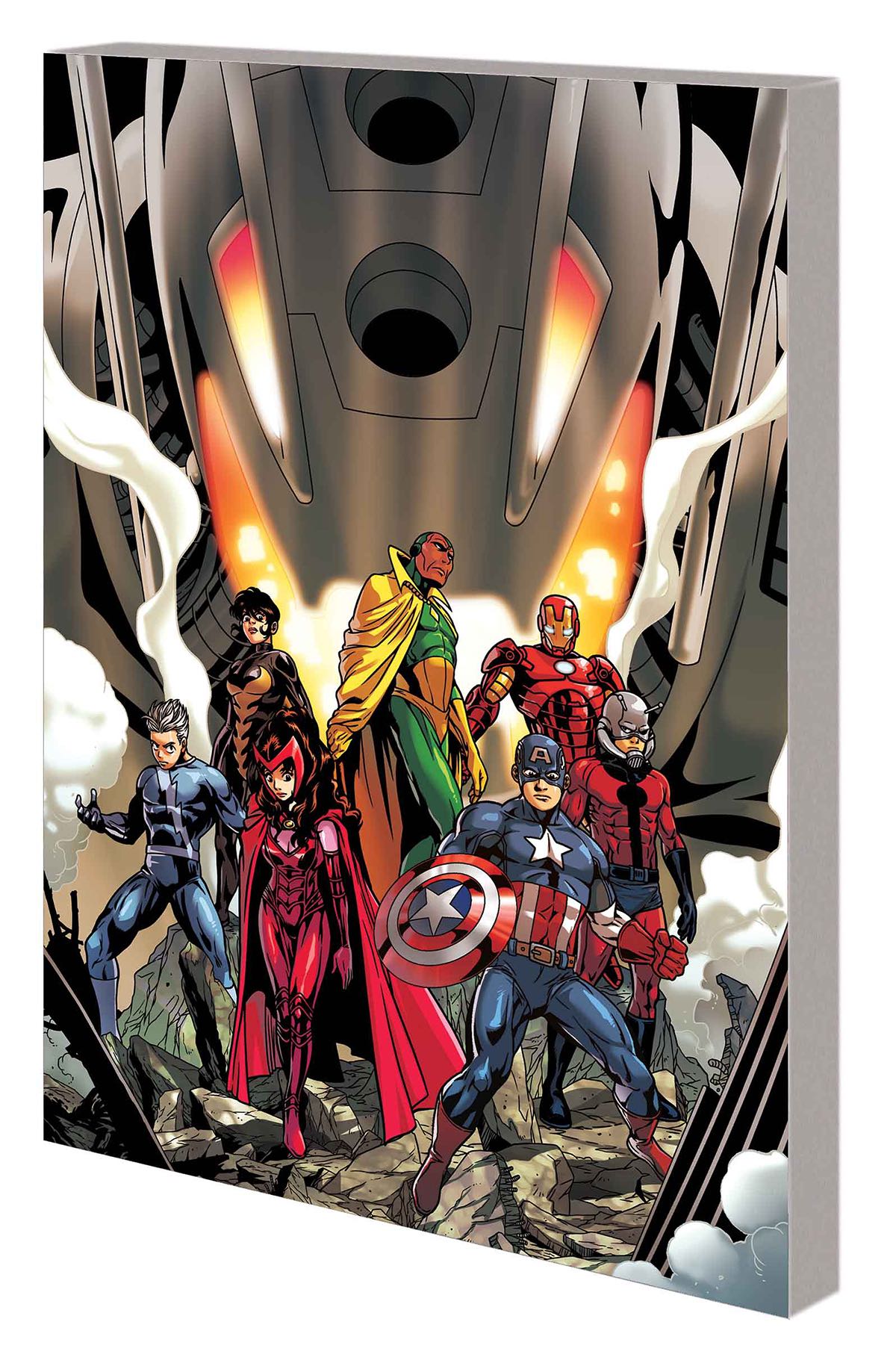 Avengers K Book 2: The Advent of Ultron
Black Panther #5
Black Panther #5 (Cassaday Story Thus Cover)
Black Panther #5 (Hildebrandt Classic Artist Cover)
Black Panther #5 (Kabam Contest Of Champions Game Cover)
Black Panther #5 (Pichelli Tsum Tsum Cover)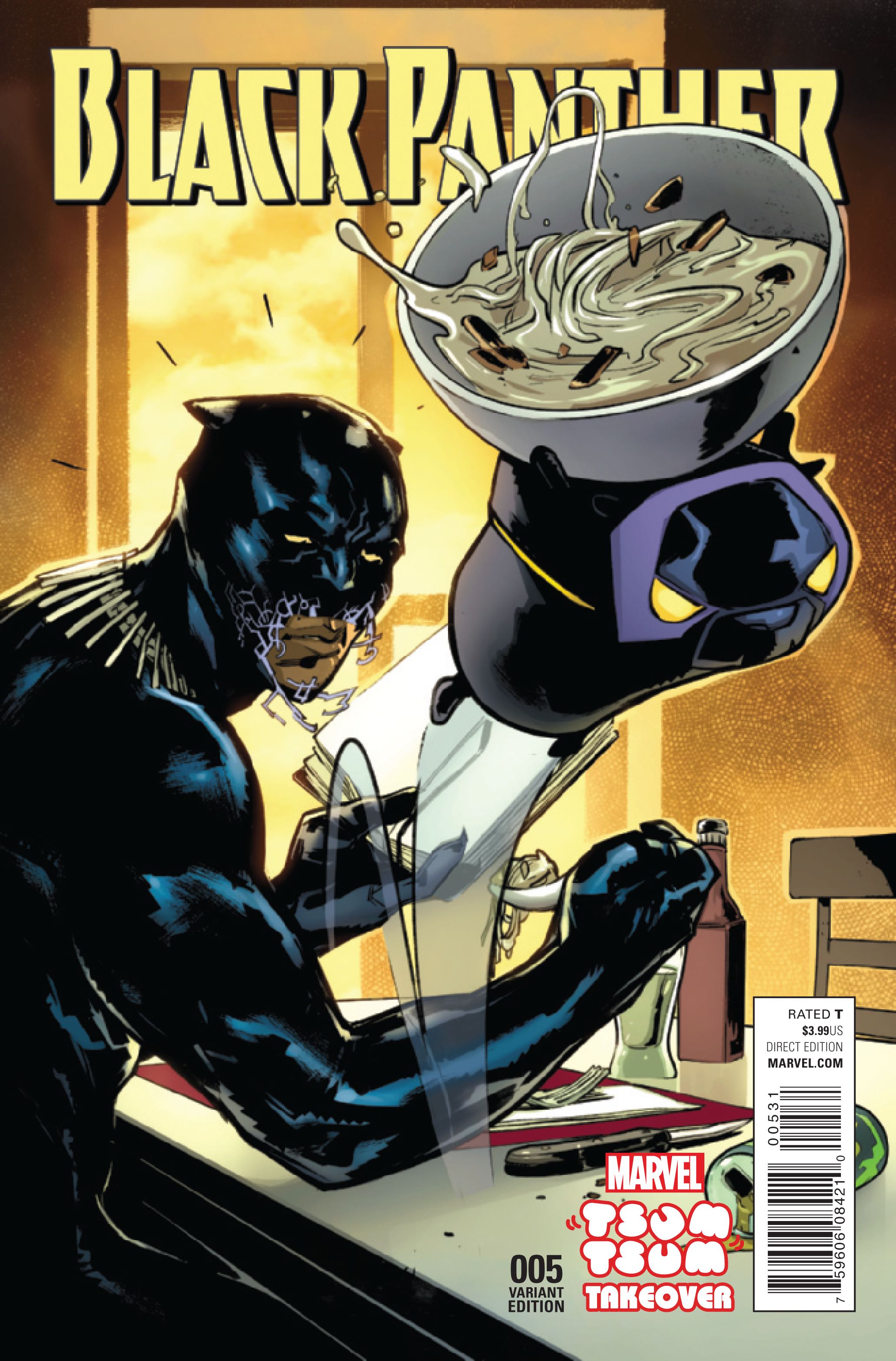 Black Panther #5 (Ribic Connecting Cover)
Black Panther #5 (Steranko Captain America Cover)
Black Panther by Priest Vol. 4
Daredevil #10
Daredevil #10 (McGuinness Tsum Tsum Cover)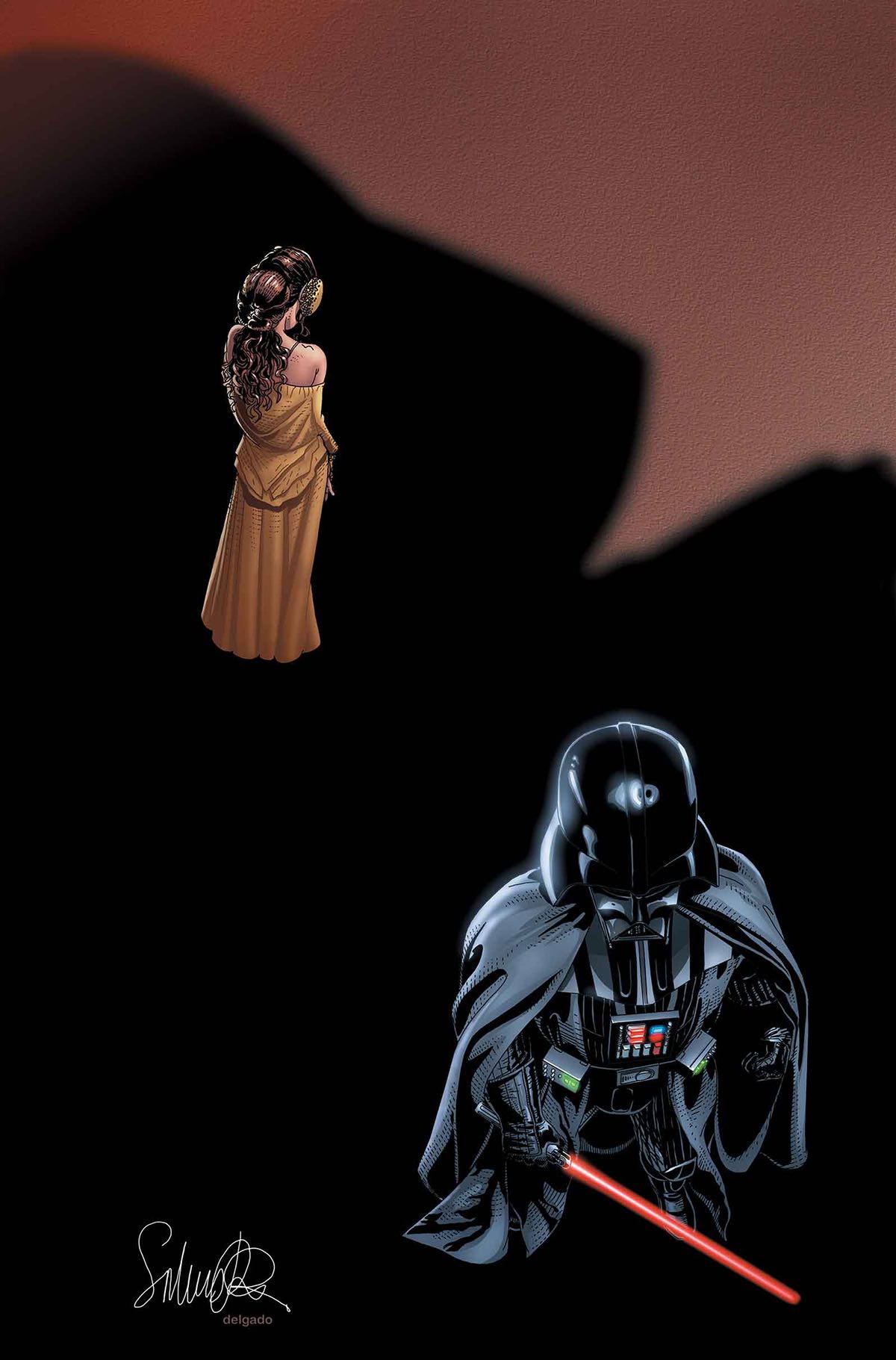 Darth Vader #24
Darth Vader #24 (Christopher Action Figure Cover)
Deadpool: The Mercs For Money #2
Deadpool: The Mercs For Money #2 (Sliney Cover)
Empress #5
Empress #5 (Immonen Cover)
Empress #5 (Immonen Sketch Cover)
Guardians of the Galaxy: Guardians of Infinity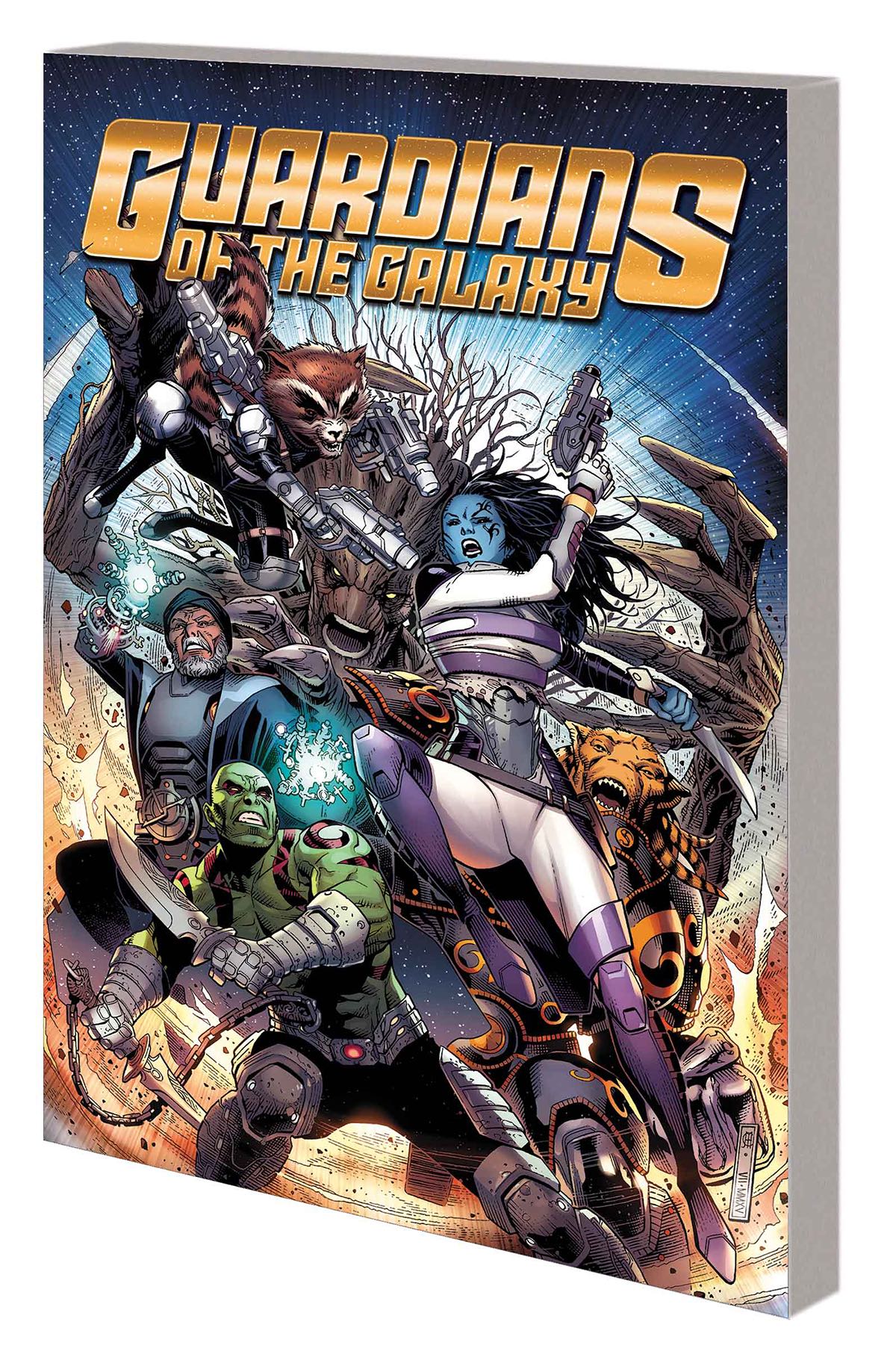 Guardians of the Galaxy: Tales of the Cosmos
Invincible Iron Man #10 (Deodato 2nd Printing)
Invincible Iron Man #11 (Deodato 2nd Printing)
Invincible Iron Man #7 (Deodato 3rd Printing)
Invincible Iron Man #8 (Deodato 2nd Printing)
Invincible Iron Man #9 (Deodato 2nd Printing)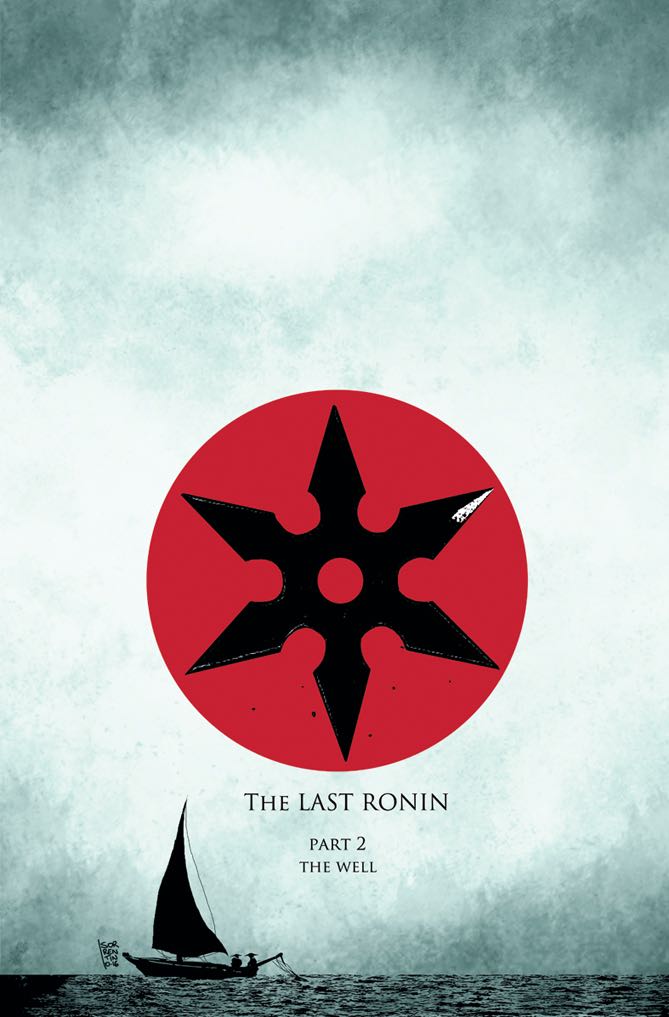 Old Man Logan #10 Top Rated Title
Old Man Logan #10 (Deodato Tsum Tsum Cover) Top Rated Title
Scarlet Witch #9
Spider-Man / Deadpool #1 (McGuinness 7th Printing)
Spider-Man / Deadpool #2 (McGuinness 6th Printing)
Spider-Man / Deadpool #3 (McGuinness 5th Printing)
Spider-Man / Deadpool #4 (McGuinness 4th Printing)
Spider-Man / Deadpool #5 (McGuinness 3rd Printing)
Spider-Man / Deadpool #6 (Del Mundo 2nd Printing)
Spider-Man / Deadpool #8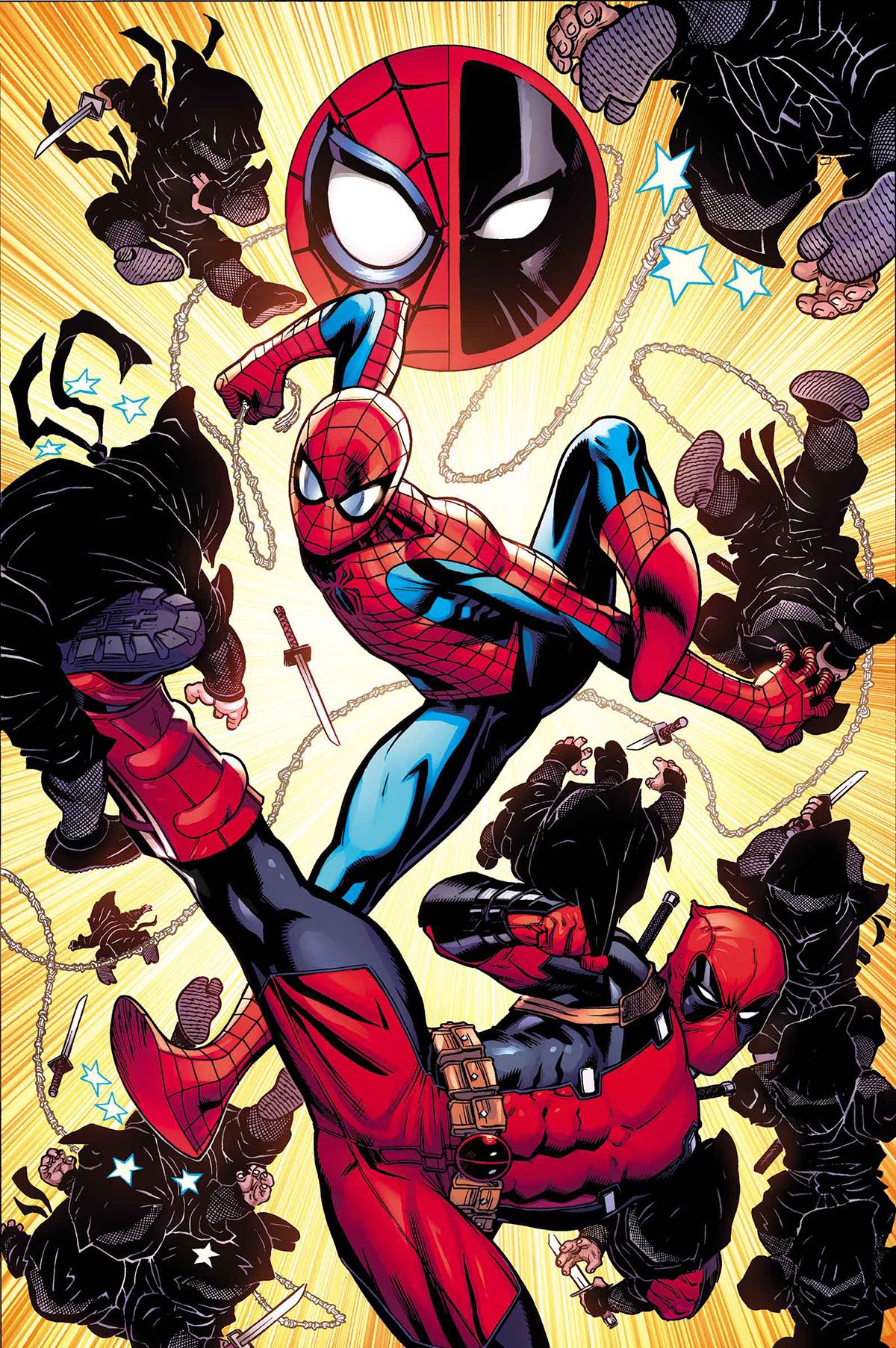 Spider-Man / Deadpool #8 (Moore Black Panther Cover)
Spider-Man 2099 #13
Spidey Vol. 1: First Day
Star Wars: Darth Vader Vol. 3: The Shu-Torun War
The Accused #1
The Accused #1 (Lim Cover)
The Amazing Spider-Man #15 (Alex Ross 2nd Printing)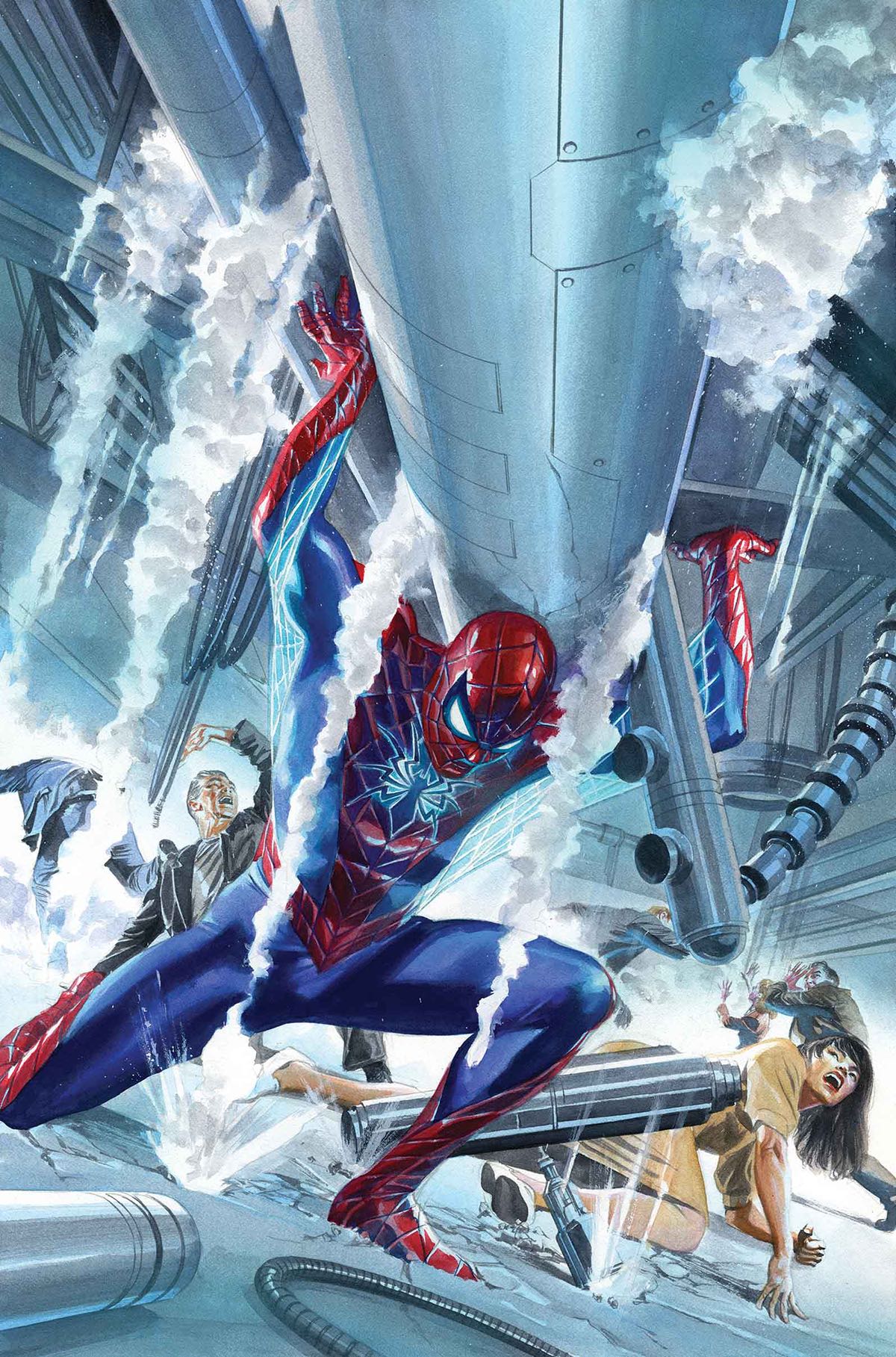 The Amazing Spider-Man #16
The Amazing Spider-Man #16 (Samnee Tsum Tsum Cover)
The Haunted Mansion #1 (3rd Printing)
The Mighty Thor: Runequest
Vision #10
DC Comics (35 issues)
Action Comics #961 Top Rated Title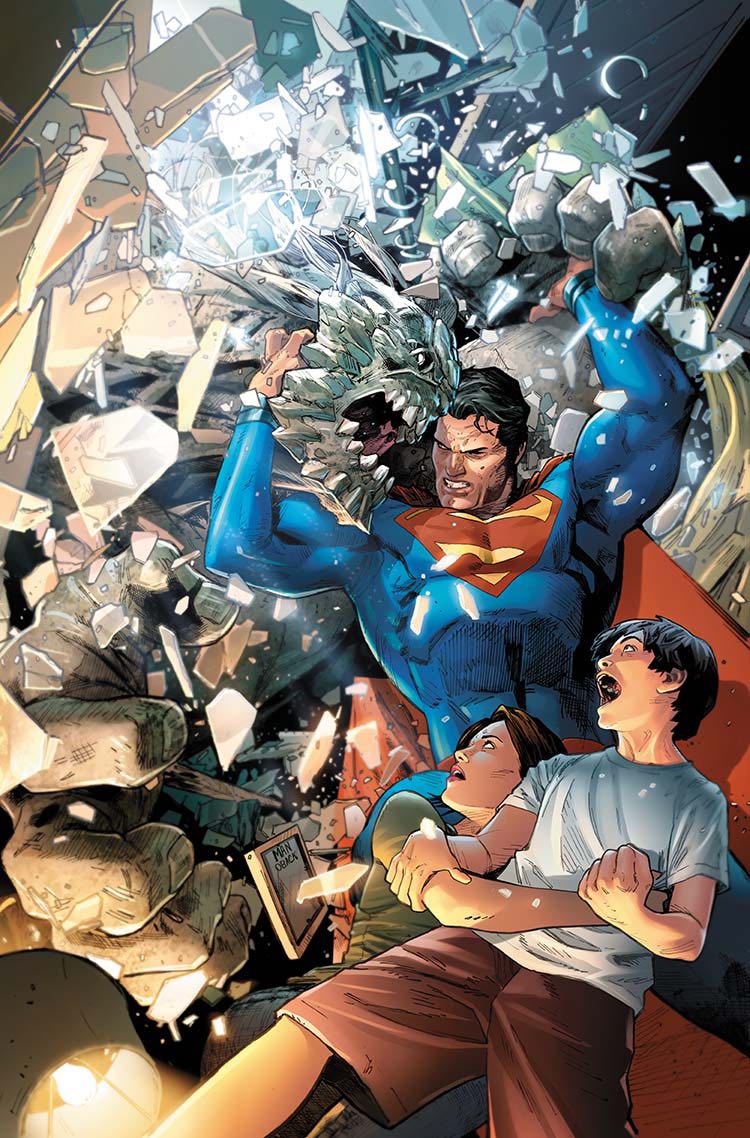 Action Comics #961 (Variant Cover) Top Rated Title
All-Star Batman #1 Pick of the Week
All-Star Batman #1 (Blank Cover) Pick of the Week
All-Star Batman #1 (Jock Cover) Pick of the Week
All-Star Batman #1 (Romita Cover) Pick of the Week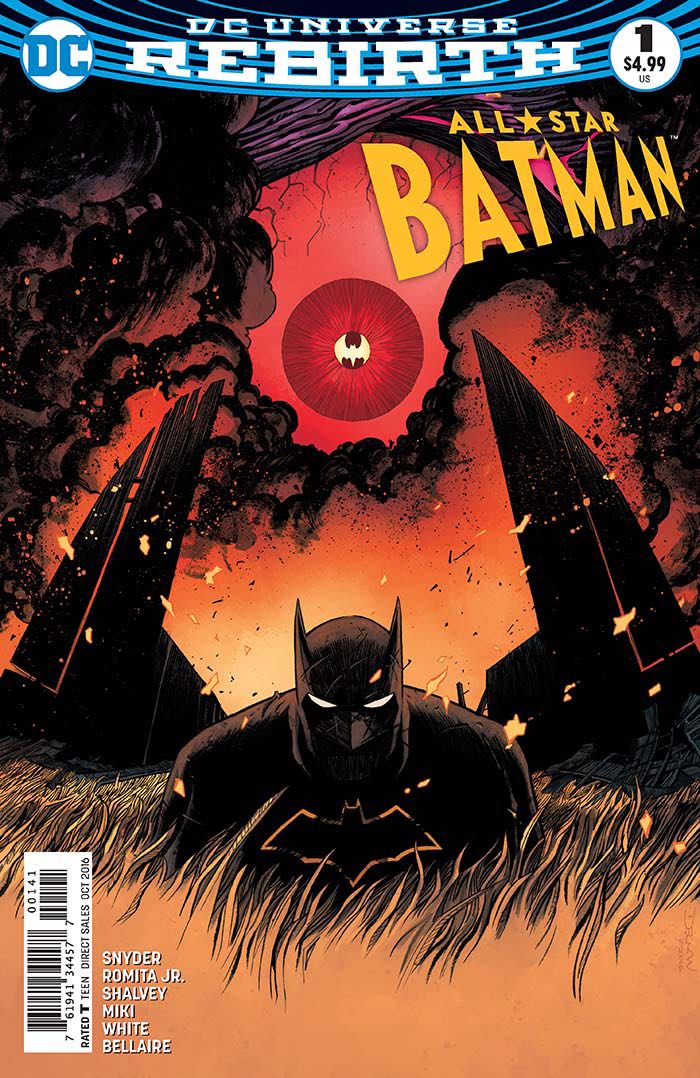 All-Star Batman #1 (Shalvey Cover) Pick of the Week
Batman / Superman Vol. 4: Siege
Batman / Superman Vol. 5
Batman: The Golden Age Vol. 1
Batman: The Golden Age Vol. 2 (Omnibus)
Deathstroke Vol. 3: Suicide Run
Deathstroke: Rebirth #1 Pick of the Week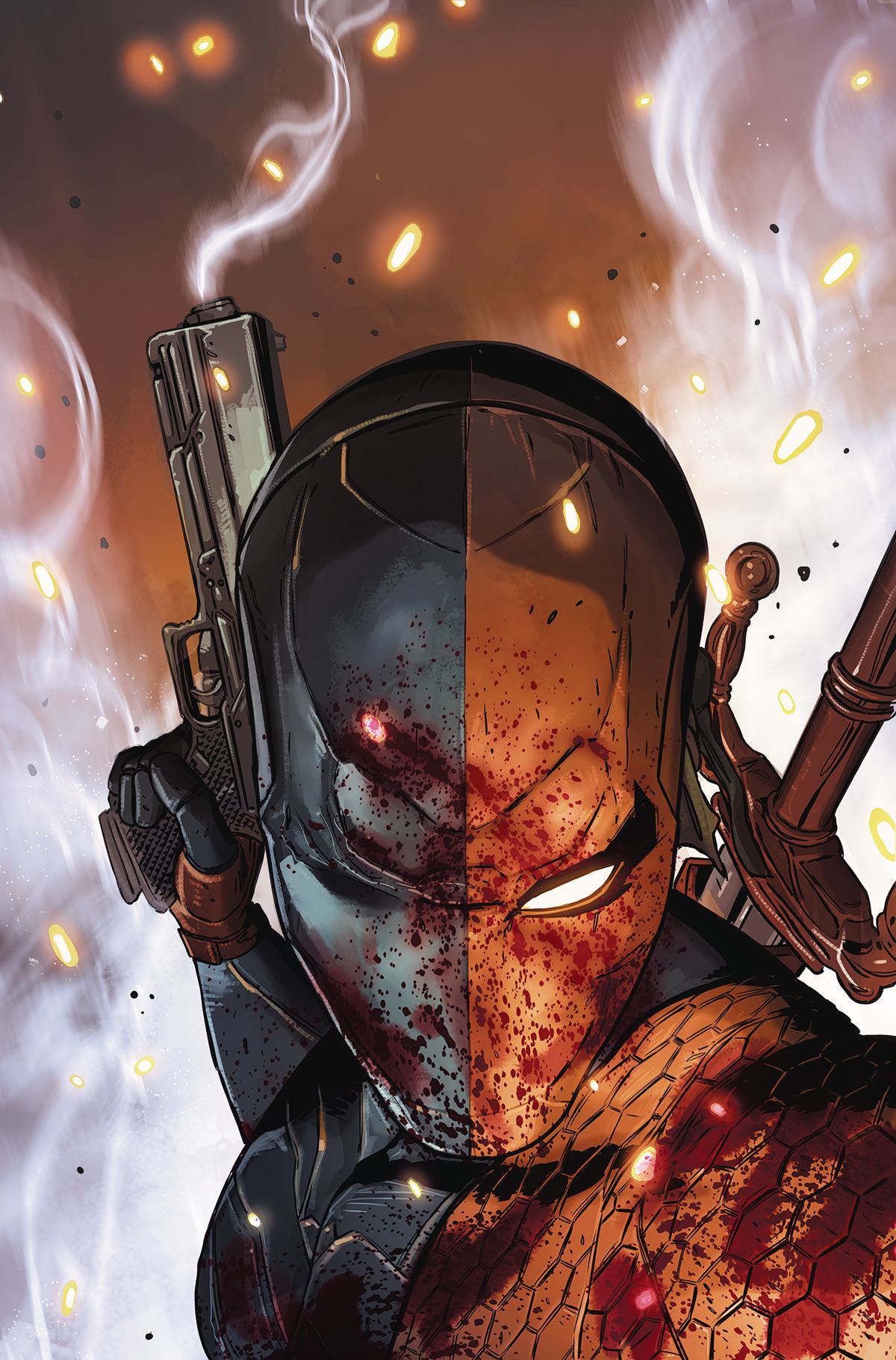 Deathstroke: Rebirth #1 (Variant Cover) Pick of the Week
Detective Comics #938
Detective Comics #938 (Variant Cover)
Earth 2: Society #15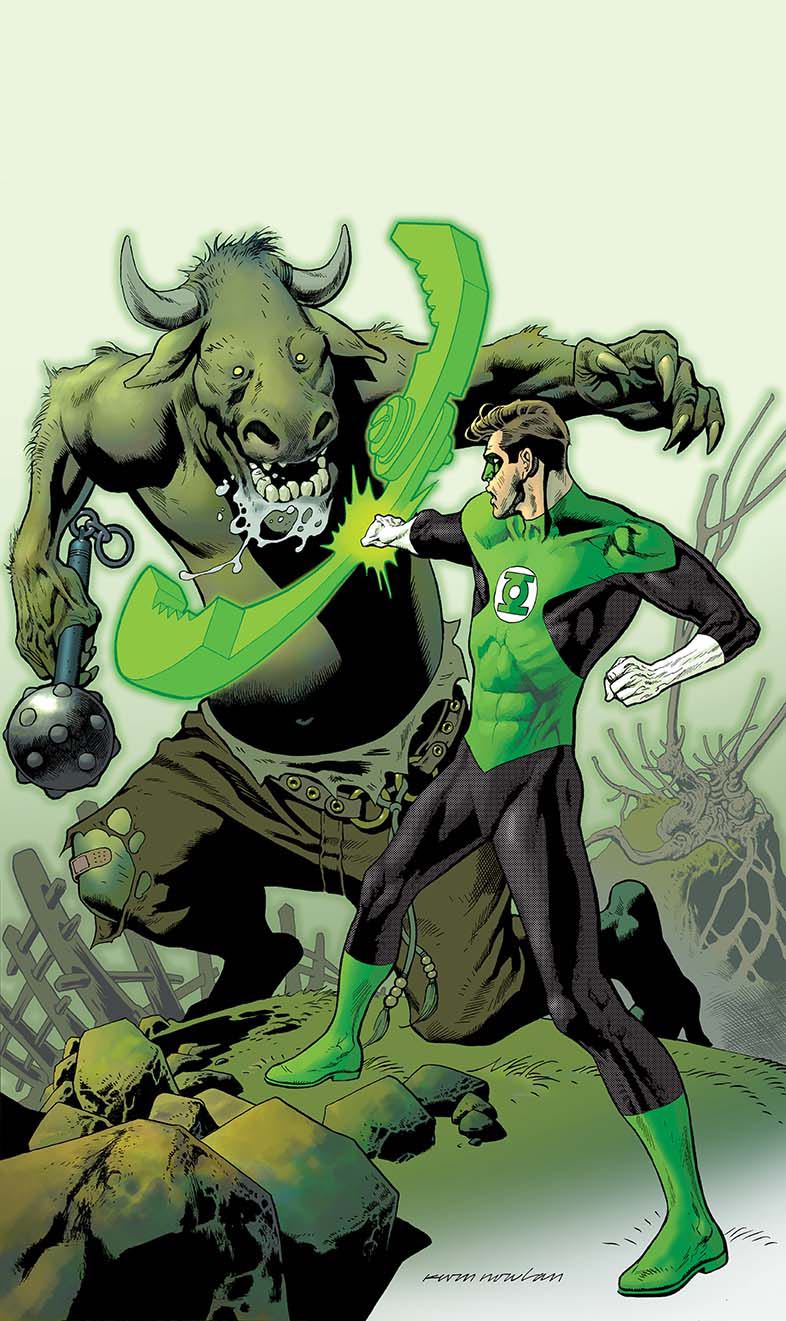 Hal Jordan and The Green Lantern Corps #2 (Variant Cover)
Hal Jordan and the Green Lantern Corps #2
MAD Magazine #541
New Super-Man #2 Pick of the Week
New Super-Man #2 (Variant Cover) Pick of the Week
Red Hood and The Outlaws: Rebirth #1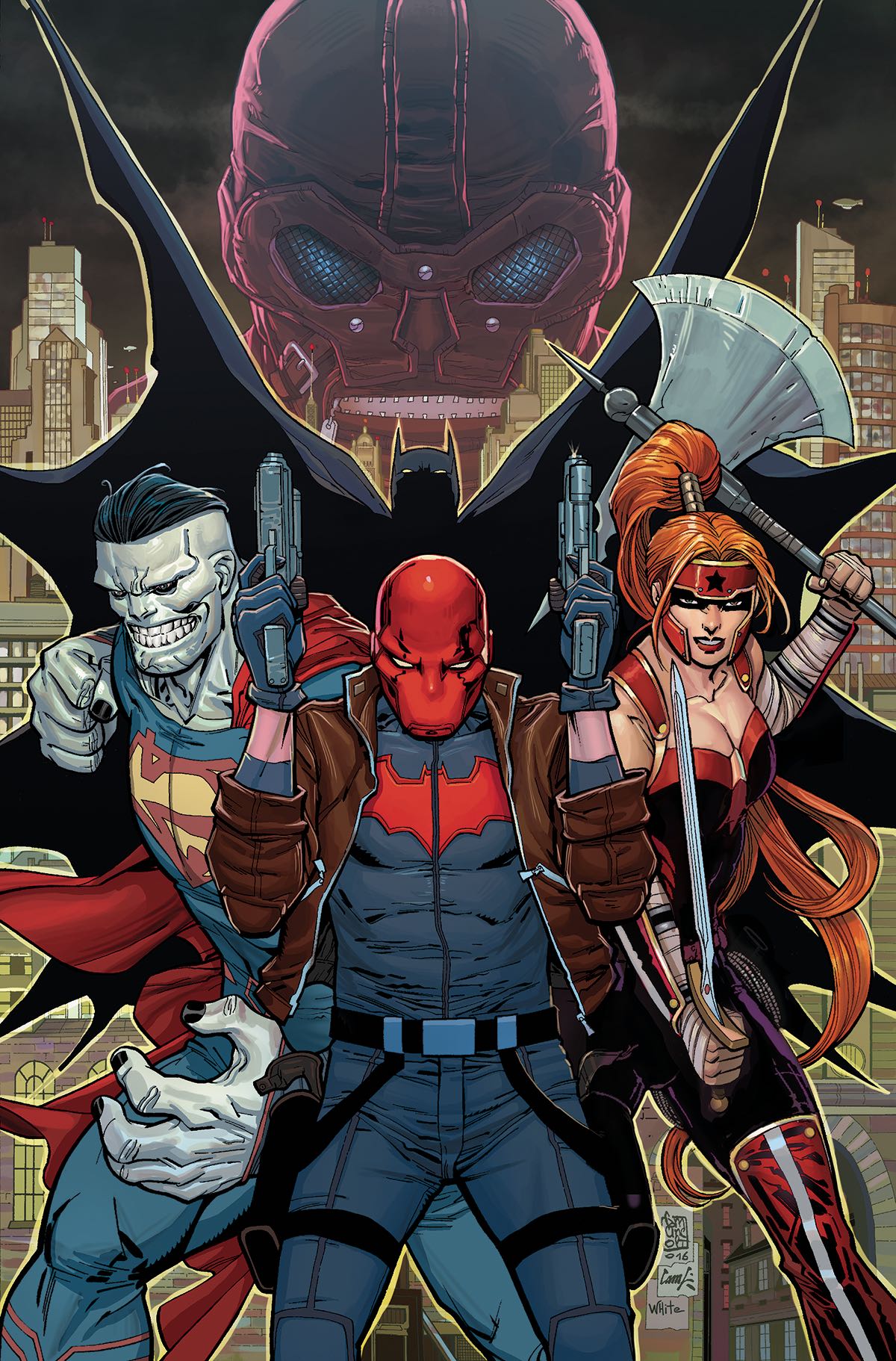 Red Hood and The Outlaws: Rebirth #1 (Variant Cover)
Suicide Squad's Most Wanted #1: El Diablo & Boomerang
Supergirl Vol. 2: Breaking the Chain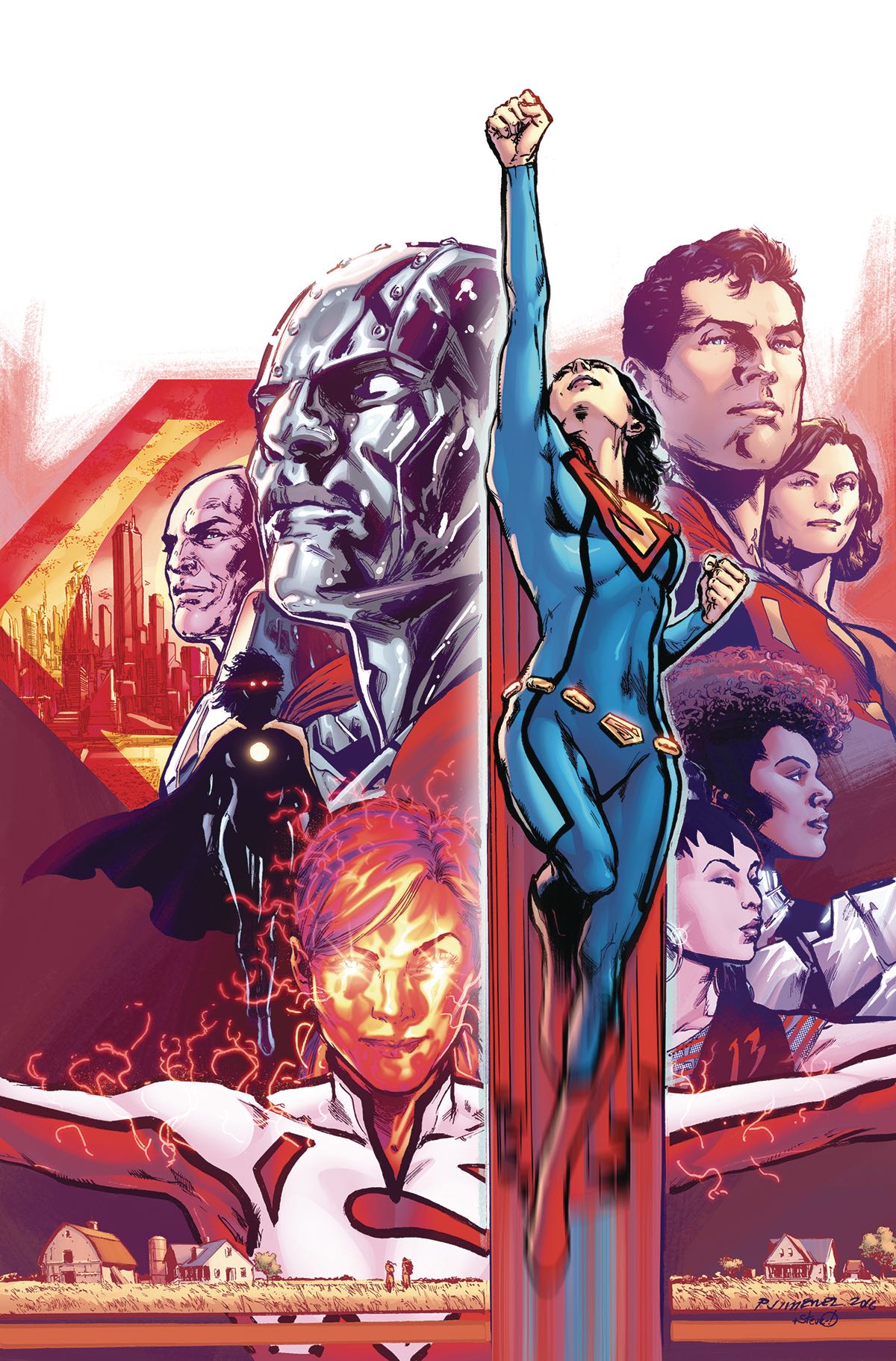 Superwoman #1 Pick of the Week
Superwoman #1 (Variant Cover) Pick of the Week
Teen Titans: Earth One Vol. 2
The Flash #4
The Flash #4 (Variant Cover)
The Flintstones #2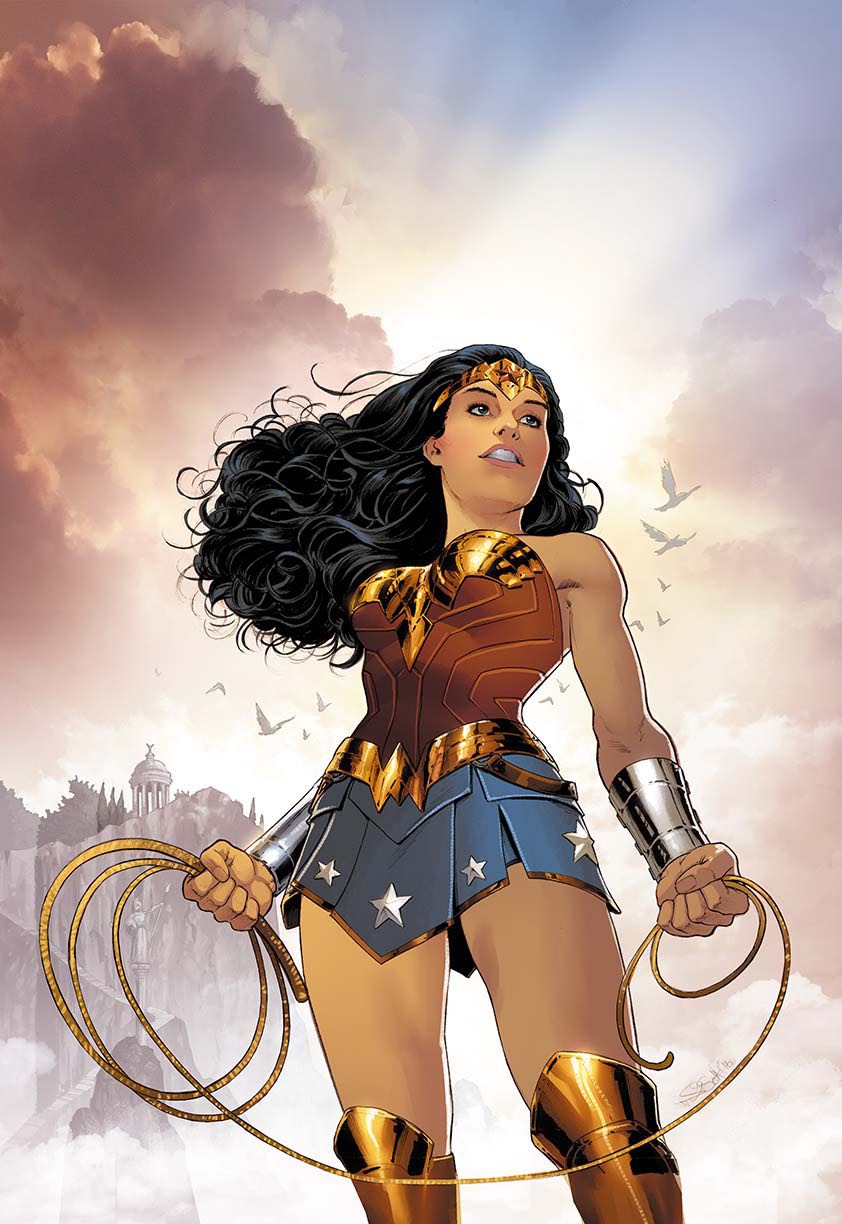 The Flintstones #2 (Variant Cover)
Wonder Woman #4
Wonder Woman #4 (Variant Cover)
Titan Books (20 issues)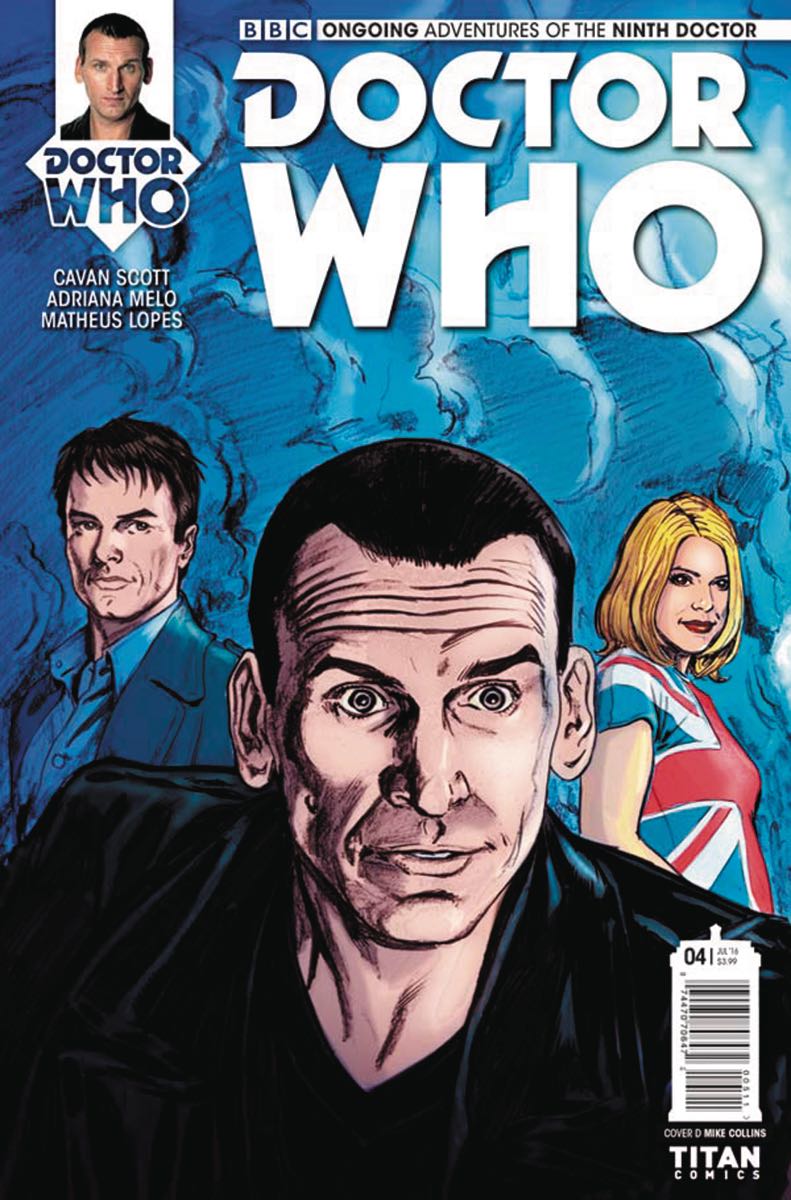 Doctor Who: New Adventures with the Ninth Doctor #4 (Collins Connecting Cover)
Doctor Who: New Adventures with the Ninth Doctor #4 (Glass Cover)
Doctor Who: New Adventures with the Ninth Doctor #4 (Photo Cover)
Doctor Who: New Adventures with the Ninth Doctor #4 (Shedd Cover)
Doctor Who: New Adventures with the Tenth Doctor Vol. 3: The Fountains of Forever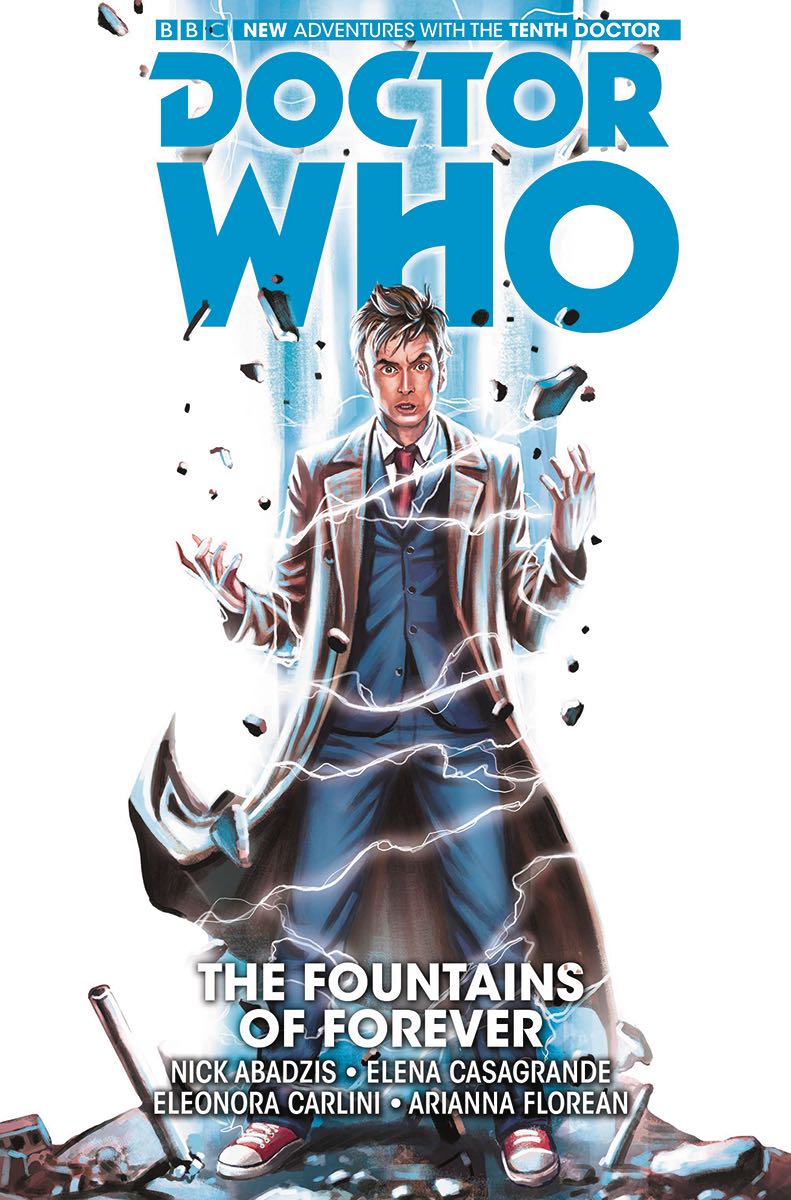 Doctor Who: New Adventures with the Tenth Doctor, Year Two #13 (Reis Cover)
Doctor Who: New Adventures with the Twelfth Doctor, Year Two #8 (Myers Cover)
Doctor Who: New Adventures with the Twelfth Doctor, Year Two #8 (Photo Cover)
Doctor Who: New Adventures with the Twelfth Doctor, Year Two #8 (Wheatley Cover)
Doctor Who: Supremacy of the Cybermen #2 (Listran Cover)
Doctor Who: Supremacy of the Cybermen #2 (Photo Cover)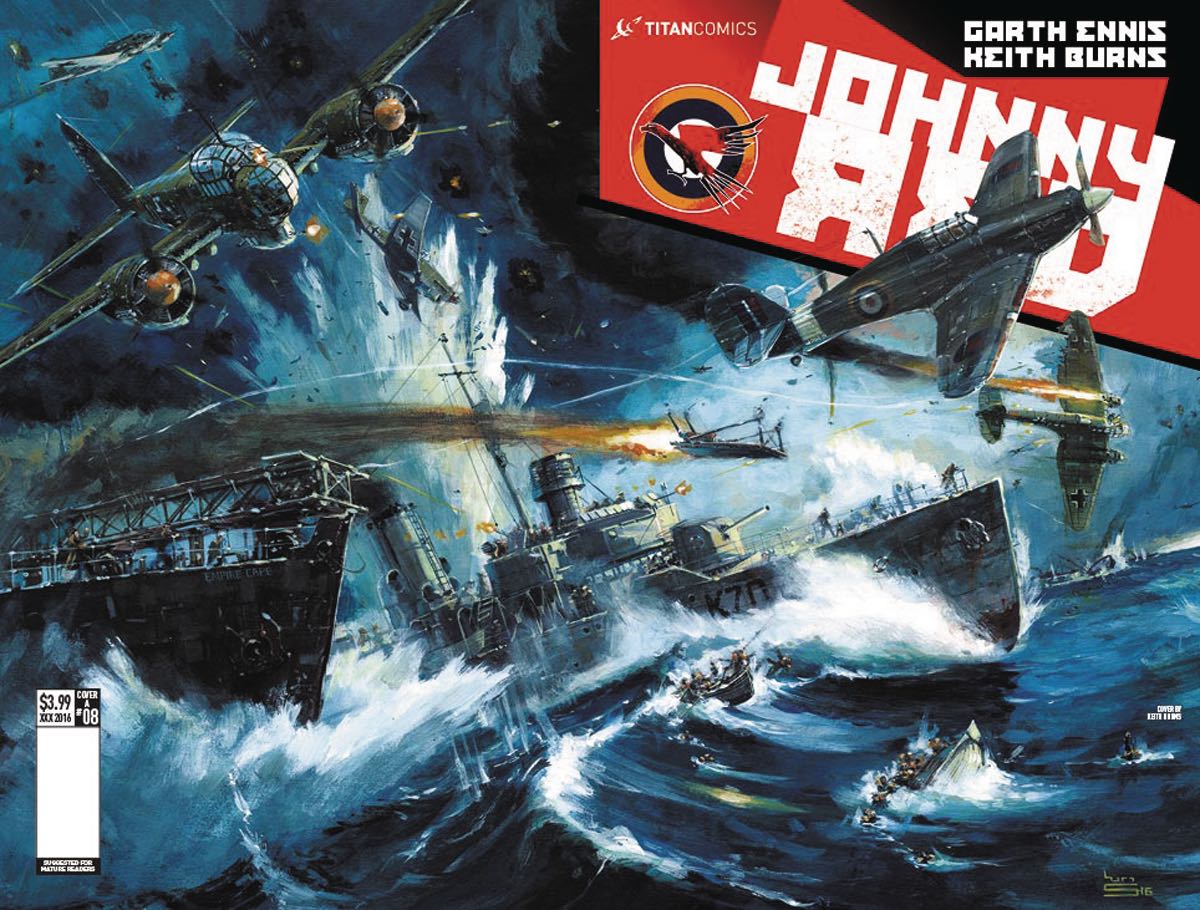 Johnny Red #8 (Burns Cover)
Norman #3 (Ellerby Cover)
Norman #3 (Silas Cover)
Rivers of London: The Night Witch #5 (Hughes Cover)
Rivers of London: The Night Witch #5 (Sullivan Cover)
Sherlock: A Study in Pink #3 (Jay Cover)
Sherlock: A Study in Pink #3 (Myers Cover)
Sherlock: A Study in Pink #3 (Photo Cover)
Sherlock: A Study in Pink #3 (Question 6 Cover)
BOOM! Studios (14 issues)
Adventure Time #55
Adventure Time #55 (Subscription Searle Cover)
Escape From New York Vol. 3
Labyrinth: 30th Anniversary Special #1 Pick of the Week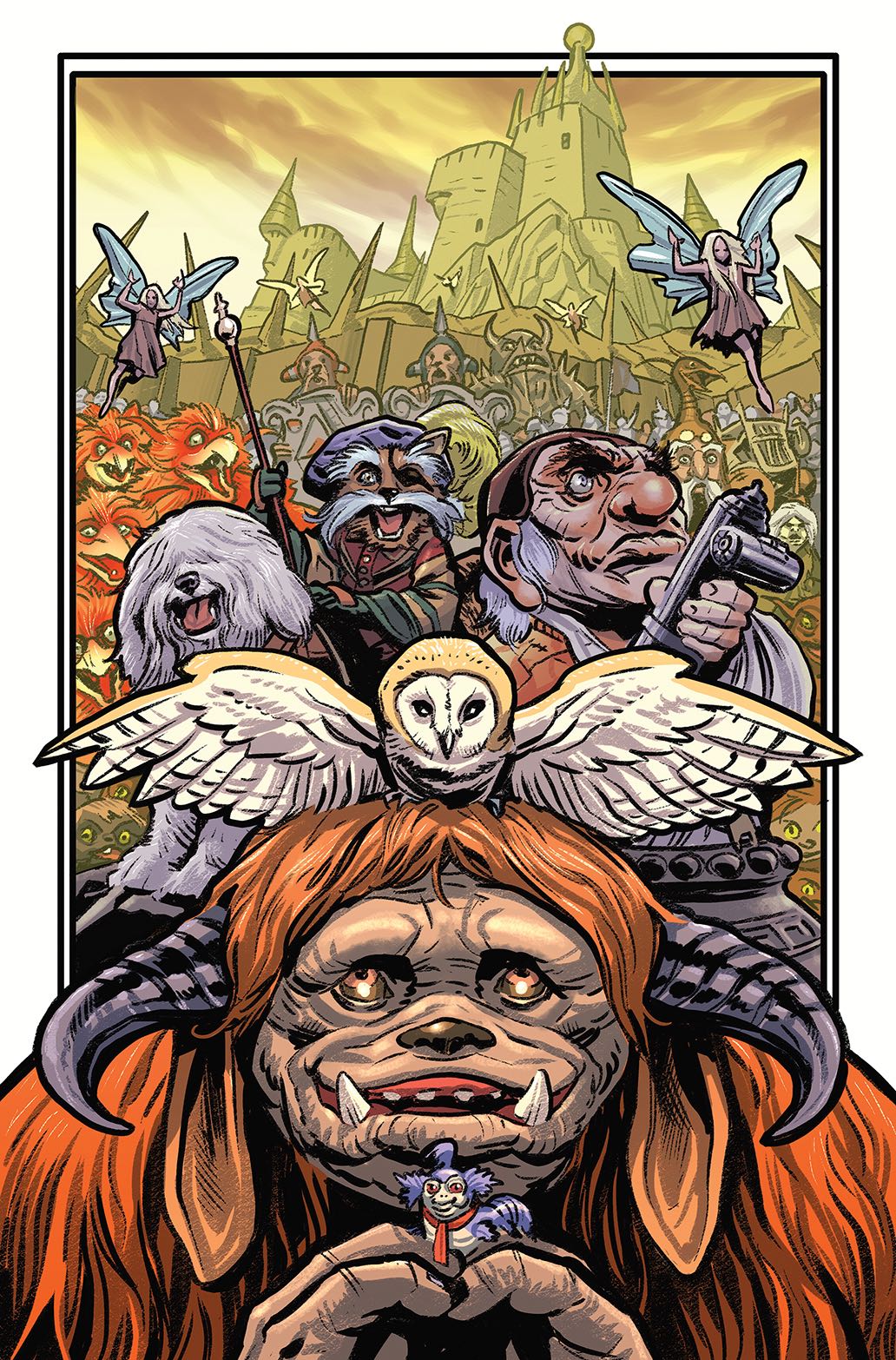 Labyrinth: 30th Anniversary Special #1 (10 Copy Allred Cover) Pick of the Week
Labyrinth: 30th Anniversary Special #1 (FOC Cover) Pick of the Week
Lumberjanes / Gotham Academy #3
Lumberjanes / Gotham Academy #3 (15 Copy Ng Cover)
Lumberjanes / Gotham Academy #3 (Subscription Matthews Cover)
Out There Vol. 2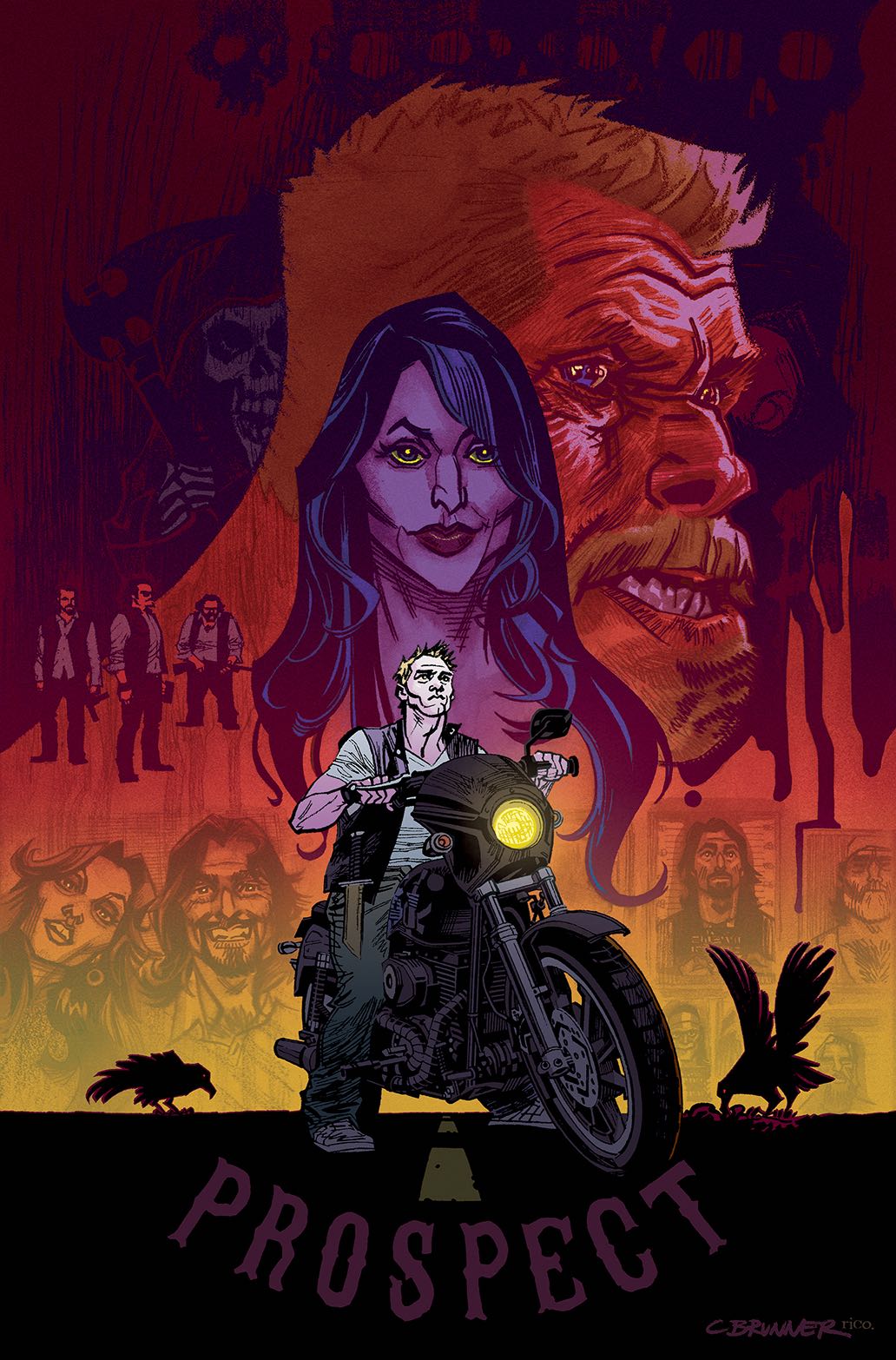 Sons of Anarchy: Redwood #1
Sons of Anarchy: Redwood #1 (20 Copy Tattoo Leve Cover)
Sons of Anarchy: Redwood #1 (Subscription Ortiz Cover)
Weavers #4
Image Comics (14 issues)
Birthright #18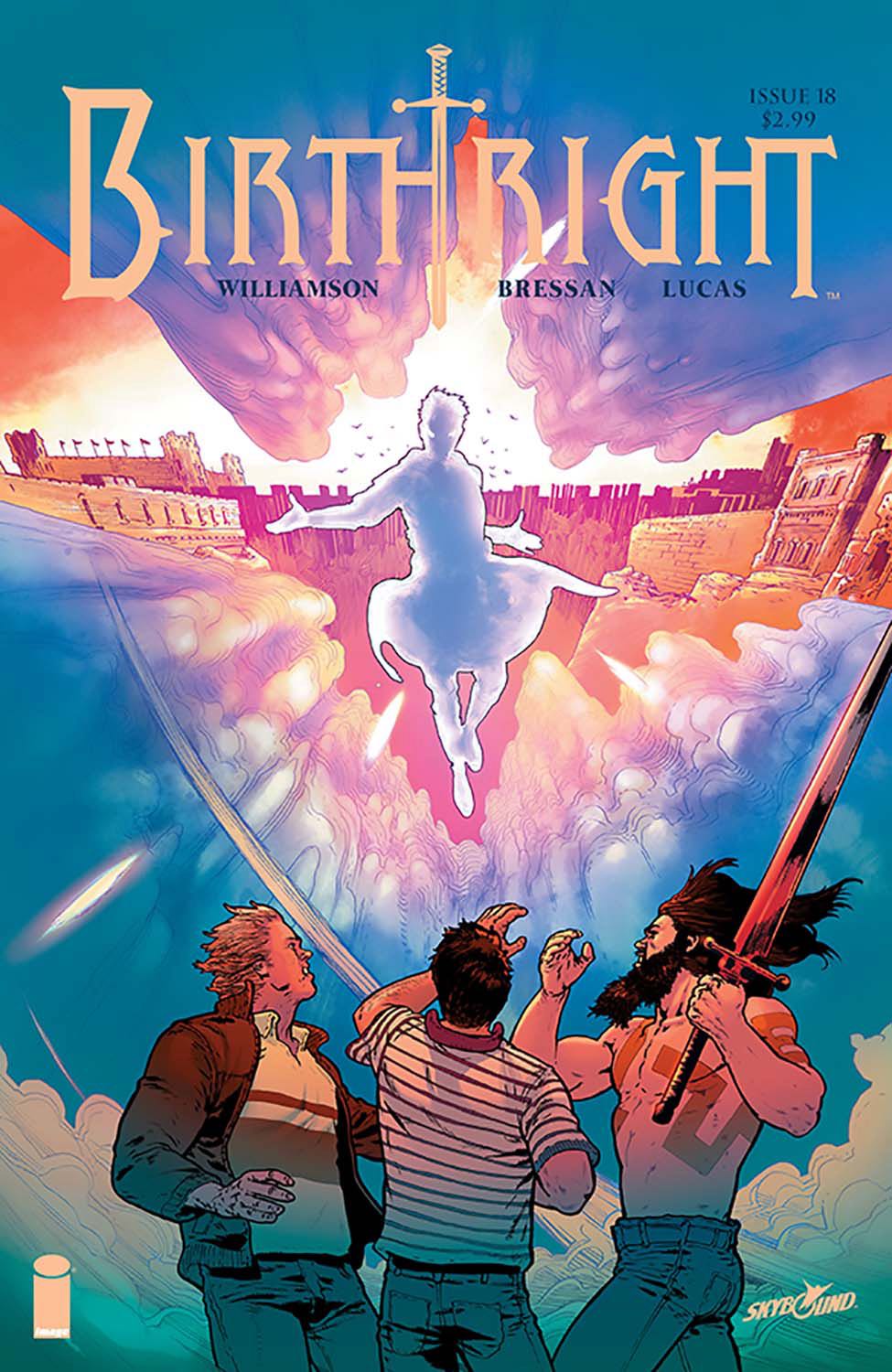 Chronicles of Hate Vol. 2
Elephantmen #72
Injection Vol. 2
Invisible Republic Vol. 2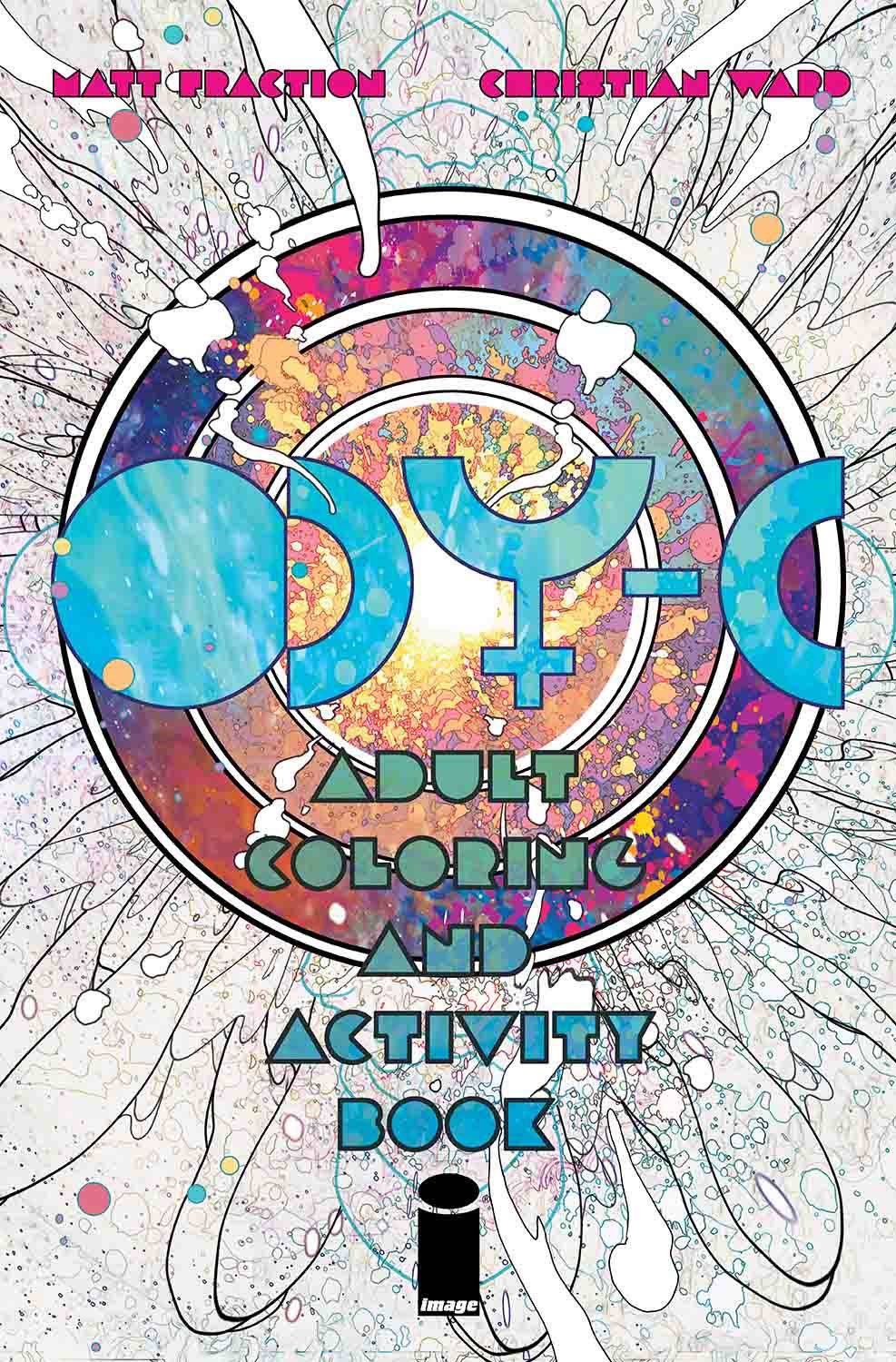 ODY-C Adult Coloring Book
Ringside #6
Spread #15 (Bivens & Sobreiro Cover)
Spread #15 (Strahm & Sobreiro Cover)
Starve Vol. 2
Symmetry #6 (Ienco Cover) Top Rated Title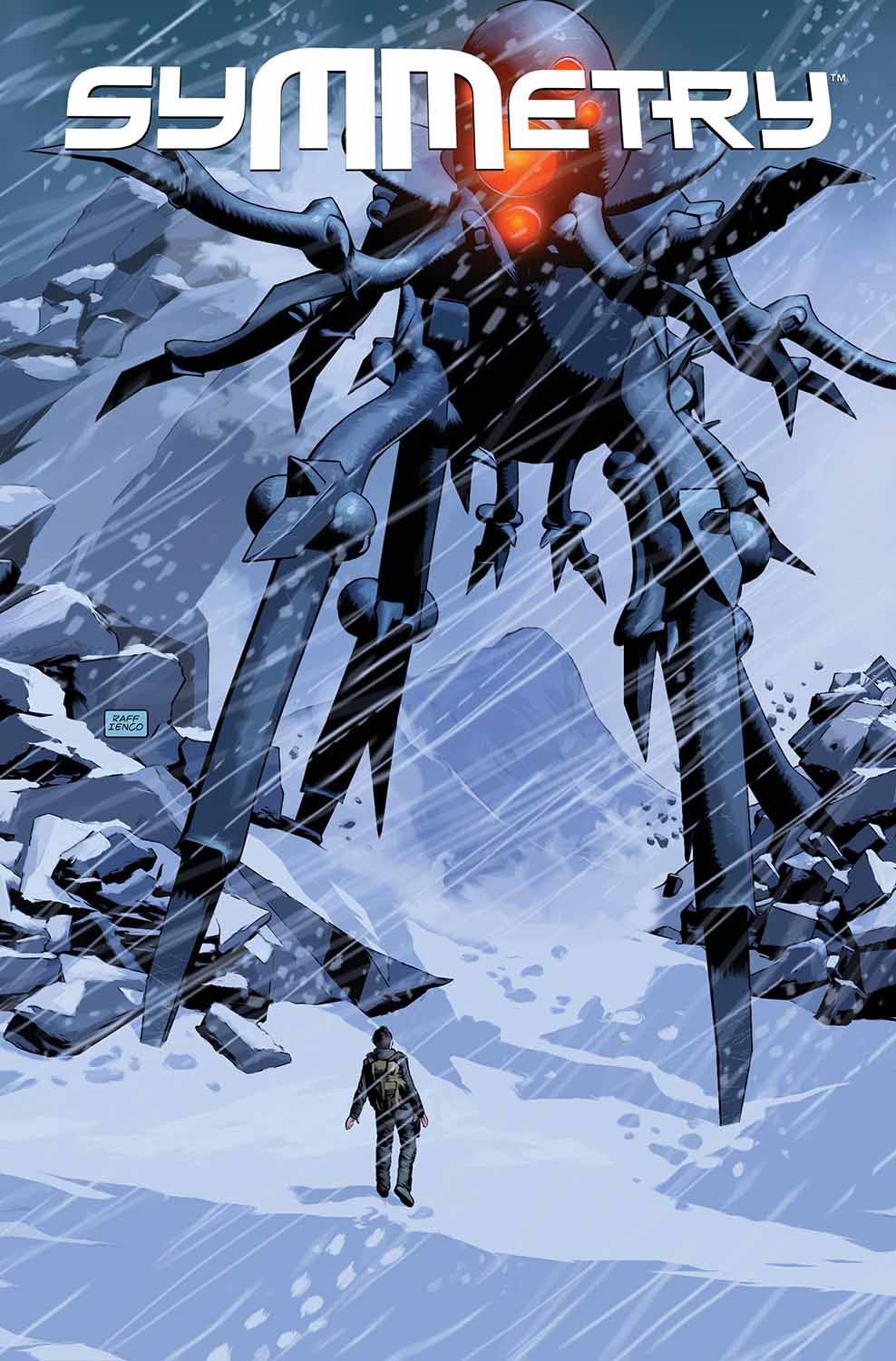 Symmetry #6 (Ienco Cover) Top Rated Title
The Black Monday Murders #1
The Fix #4 (2nd Printing)
Dynamite Entertainment (11 issues)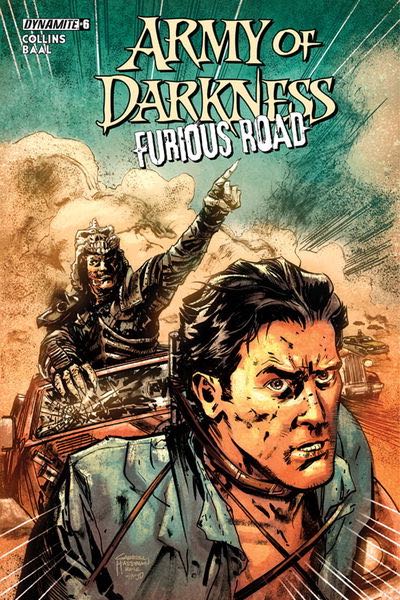 Army of Darkness: Furious Road #6 (Hardman Cover)
Devolution
Kings Quest #4 (Laming Cover)
Kings Quest #4 (Lau Cover)
Kings Quest #4 (Worley Subscription Cover)
The Lone Ranger / The Green Hornet #2 (Duursema Cover)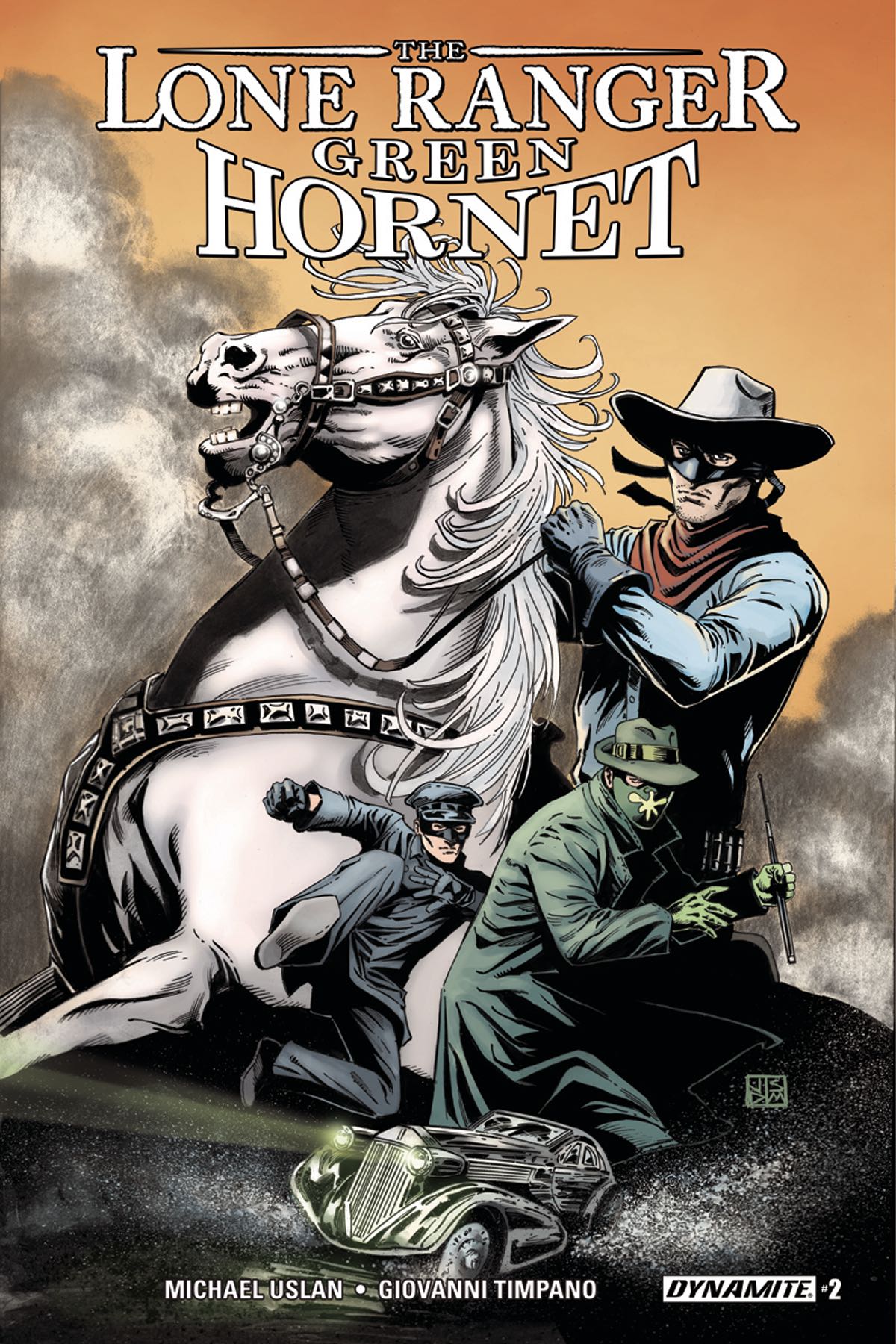 The Lone Ranger / The Green Hornet #2 (Rare Duursema Virgin Cover)
The Six Million Dollar Man: Fall of Man #2
Vampirella #6 (10 Copy B&W Cover)
Vampirella #6 (Rare Zullo Virgin Cover)
Vampirella #6 (Zullo Cover)
Valiant (11 issues)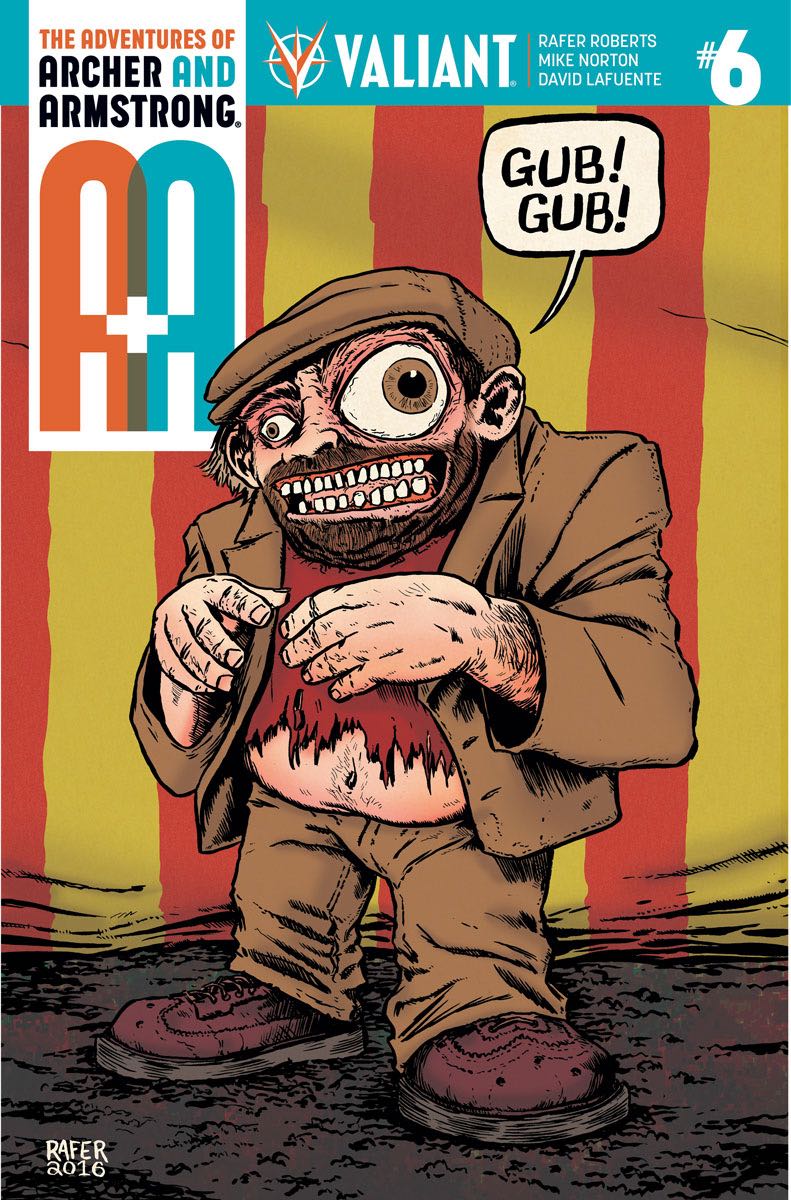 A&A #6 (10 Copy Roberts Cover)
A&A #6 (20 Copy Latorre Cover)
A&A #6 (CGC Replica Perez Cover)
A&A #6 (Kano Cover)
A&A #6 (Lafuente Cover)
A&A #6 (Robertson Cover)
Ninjak #18 (10 Copy Interlock Gorham Cover)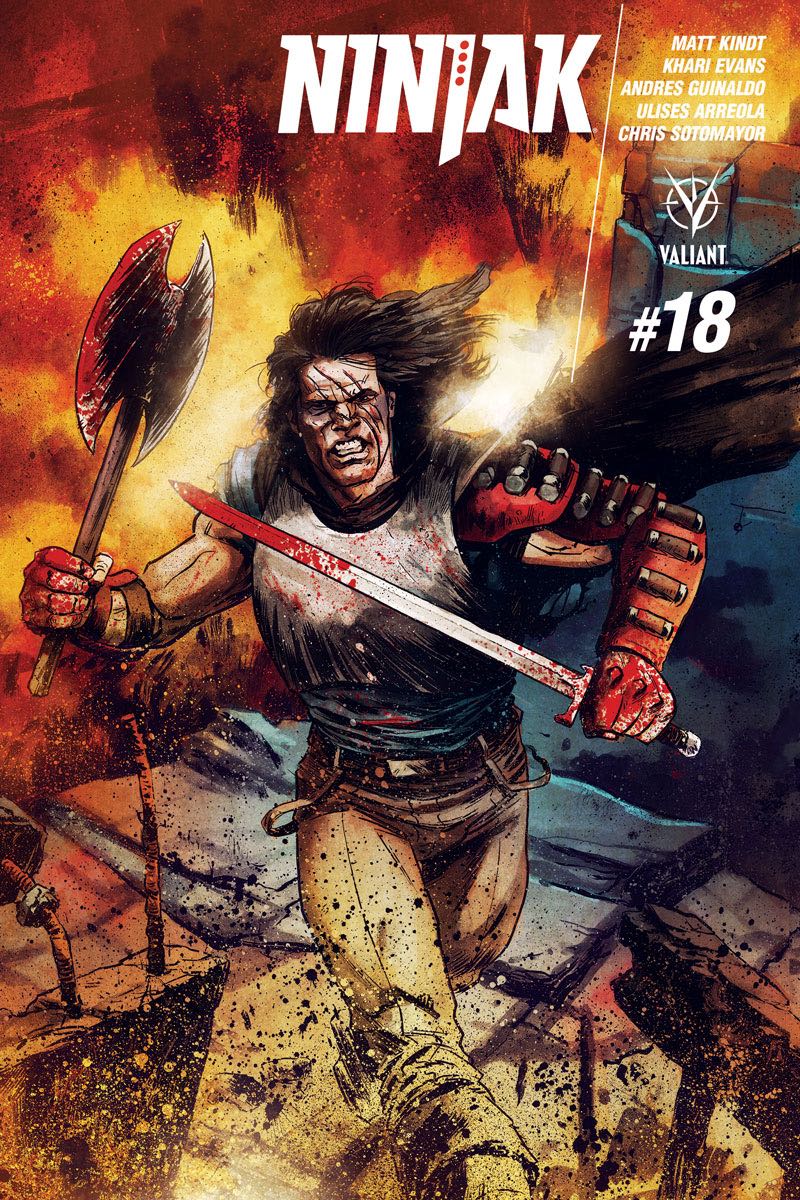 Ninjak #18 (20 Copy Interlock Gorham Cover)
Ninjak #18 (Bodenheim Cover)
Ninjak #18 (Latorre Cover)
Ninjak #18 (Segovia Cover)
Zenescope (10 issues)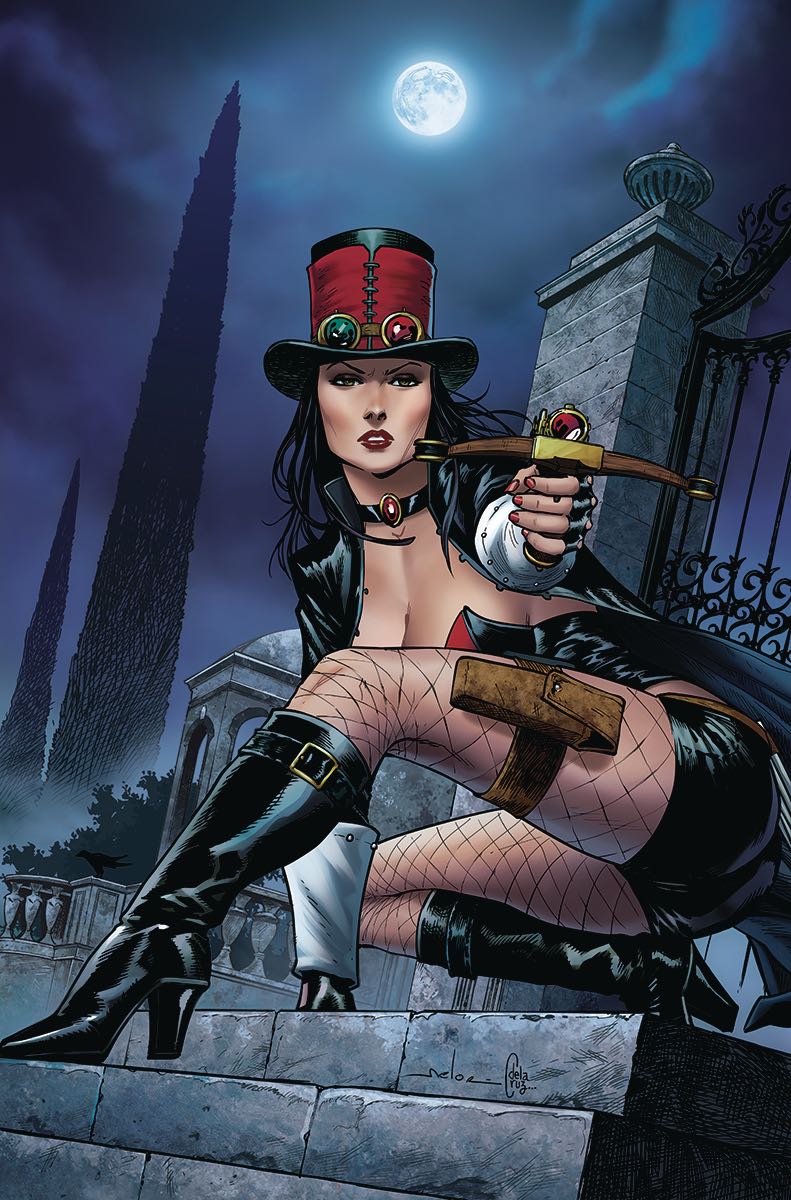 Grimm Fairy Tales: Van Helsing vs. Frankenstein #1 (Meloni Cover)
Grimm Fairy Tales: Van Helsing vs. Frankenstein #1 (Metcalf Cover)
Grimm Fairy Tales: Van Helsing vs. Frankenstein #1 (Ortiz Cover)
Grimm Fairy Tales: Van Helsing vs. Frankenstein #1 (Watson Cover)
Grimm Fairy Tales: Wonderland #50 (Abel Cover)
Grimm Fairy Tales: Wonderland #50 (Garza Cover)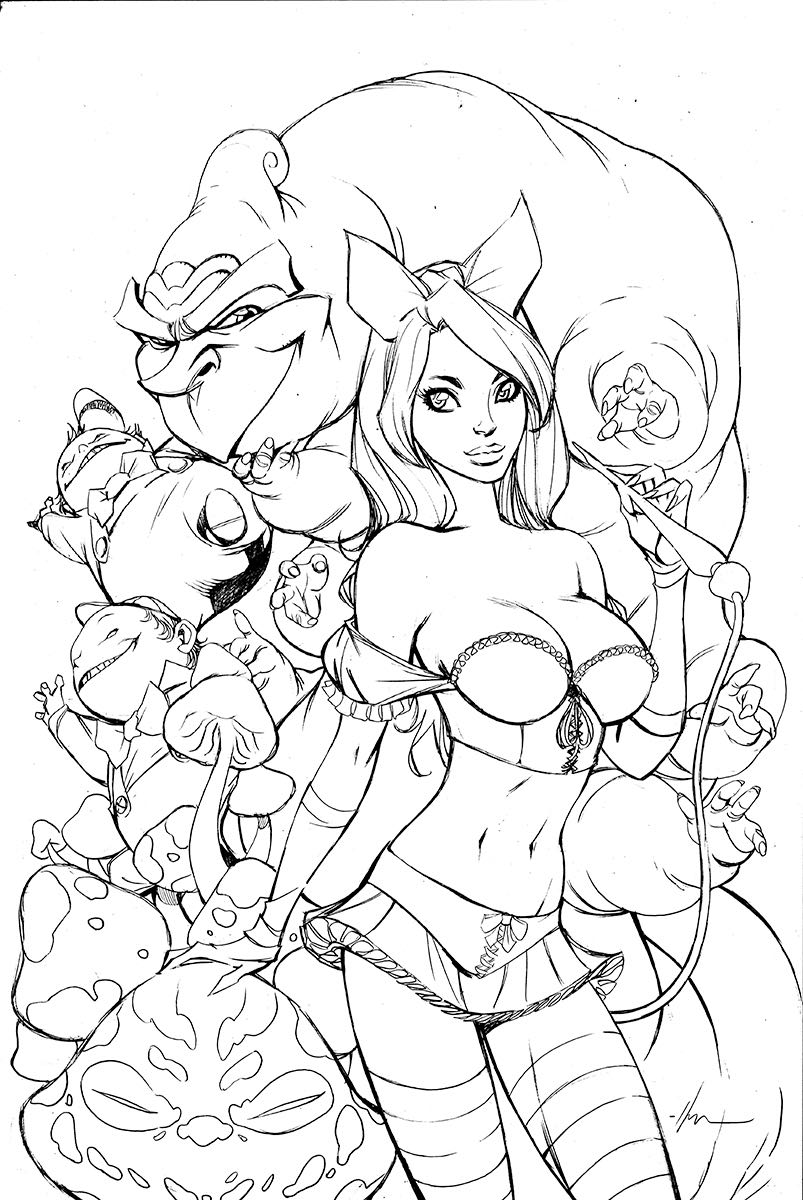 Grimm Fairy Tales: Wonderland #50 (Leister Cover)
Grimm Fairy Tales: Wonderland #50 (Rei Cover)
Grimm Fairy Tales: Wonderland #50 (Tolibao Cover)
Grimm Fairy Tales: Wonderland #50 (Tolibao Cover)
Action Lab (8 issues)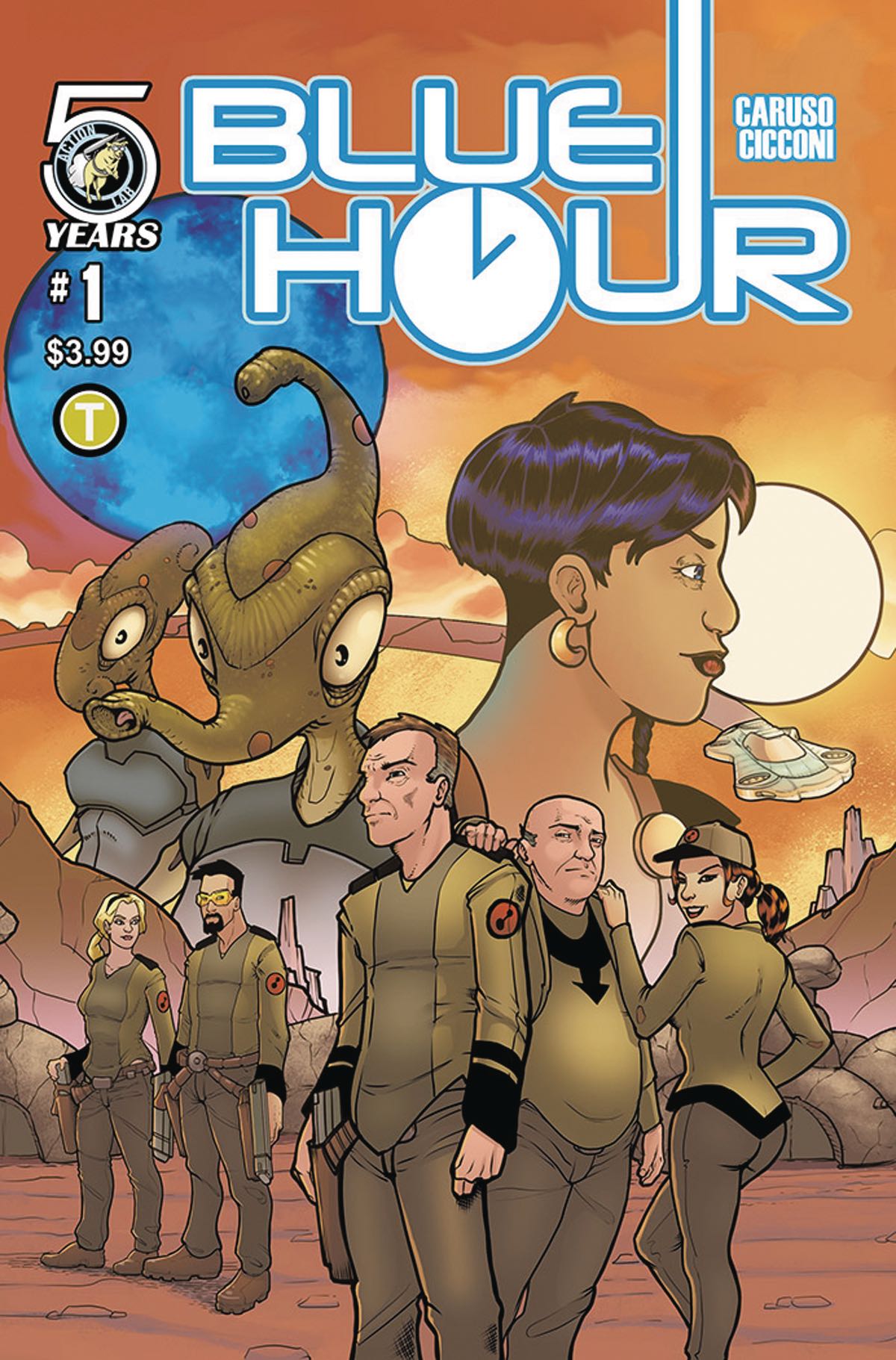 Blue Hour #1 (Cicconi Cover)
Blue Hour #1 (Gaylord Cover)
Bolts #3
Puppet Master #18 (Mangum Kill Cover)
Puppet Master #18 (Mangum Kill Sketch Cover)
Puppet Master #18 (Ontiveros Cover)
Puppet Master #18 (Ontiveros Sketch Cover)
Voracious: Diners, Dinosaurs & Dives
Classics Illustrated (7 issues)
A Midsummer Night's Dream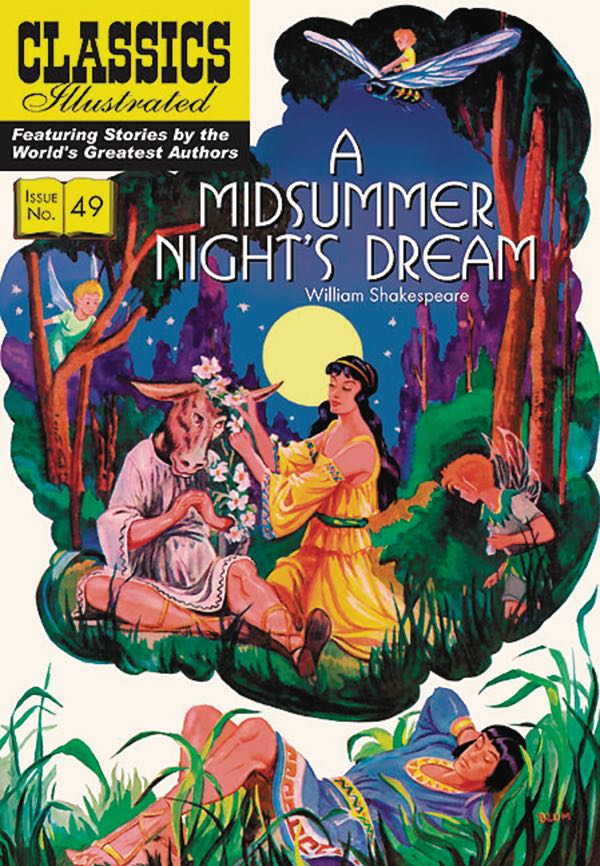 Abraham Lincoln
Benjamin Franklin
Davy Crockett
Rob Roy
The Food of Gods
Tom Brown's Schooldays
American Mythology (6 issues)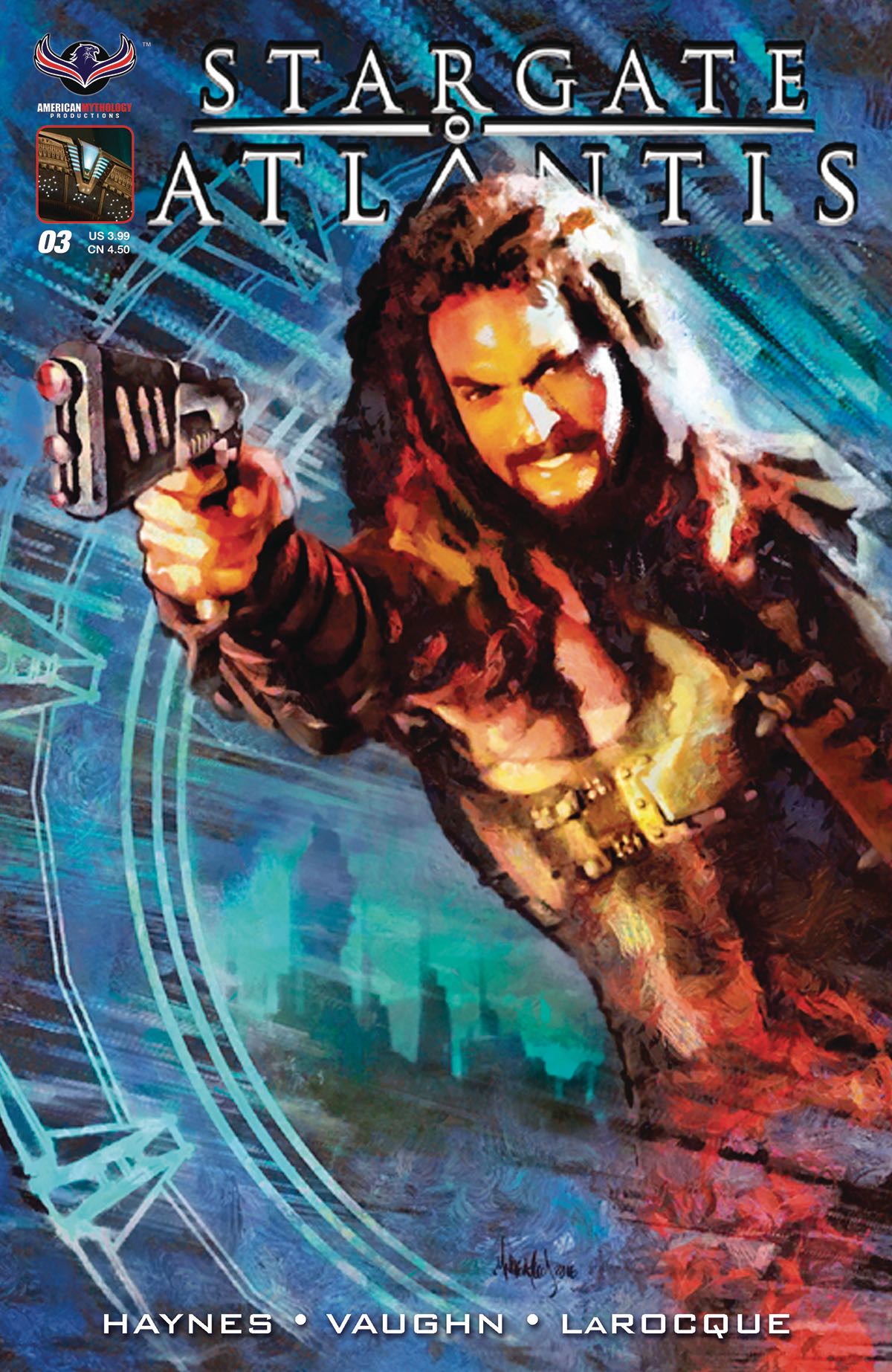 Stargate Atlantis: Back to Pegasus #3
Stargate Atlantis: Back to Pegasus #3 (3 Copy Flashback Cover)
Stargate Atlantis: Back to Pegasus #3 (Laroque Cover)
Stargate Atlantis: Back to Pegasus #3 (Wrap Cover)
Starring Sonya Devereaux #1
Starring Sonya Devereaux #1 (Movie Poster Cover)
Amryl Entertainment (5 issues)
Cavewoman: Freakin' Yetis! #1 (Massey Cover)
Cavewoman: Freakin' Yetis! #1 (Massey Cover)
Cavewoman: Freakin' Yetis! #1 (Moore Cover)
Cavewoman: Freakin' Yetis! #1 (Root Cover)
Cavewoman: Freakin' Yetis! #1 (Valentina Cover)
Dark Horse Comics (5 issues)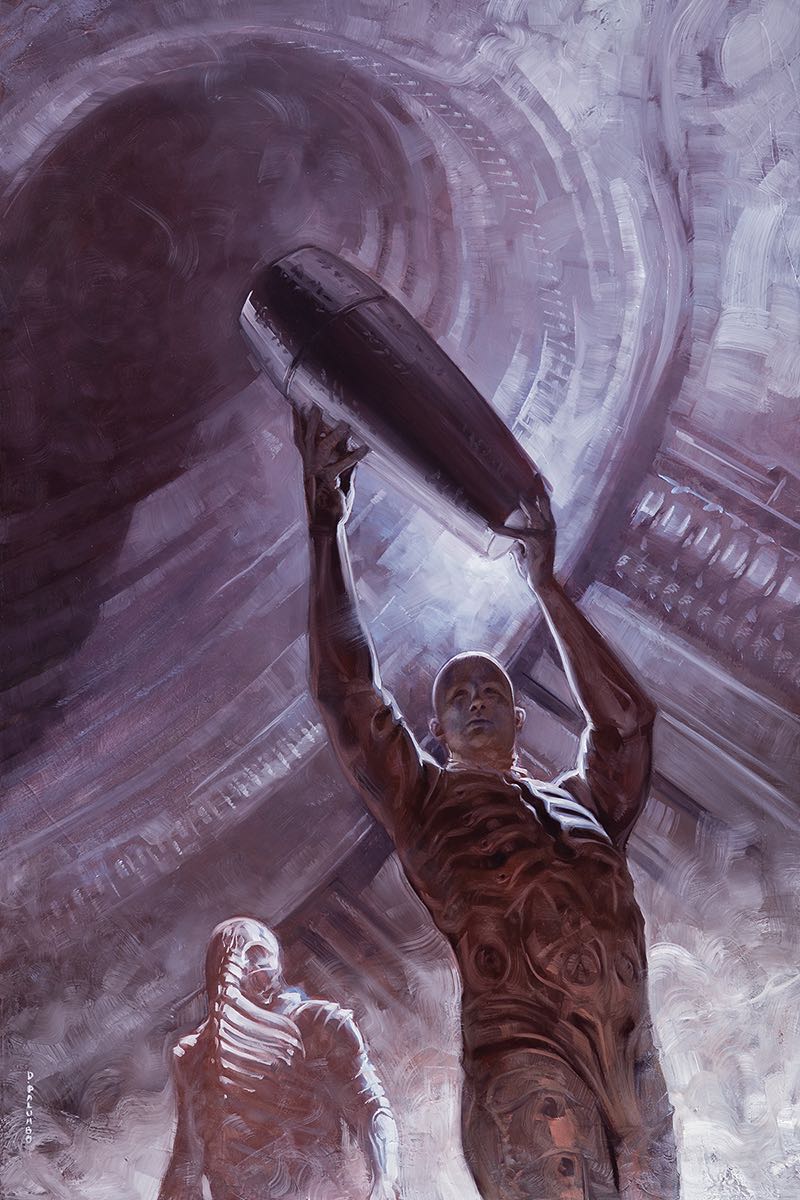 Angel and Faith, Season 10 Vol. 5: A Tale of Two Families
Harrow County #15
Hellboy and the B.P.R.D. 1953
House of Penance #5
Prometheus: Life and Death #3
Lion Forge Comics (5 issues)
Night Trap #3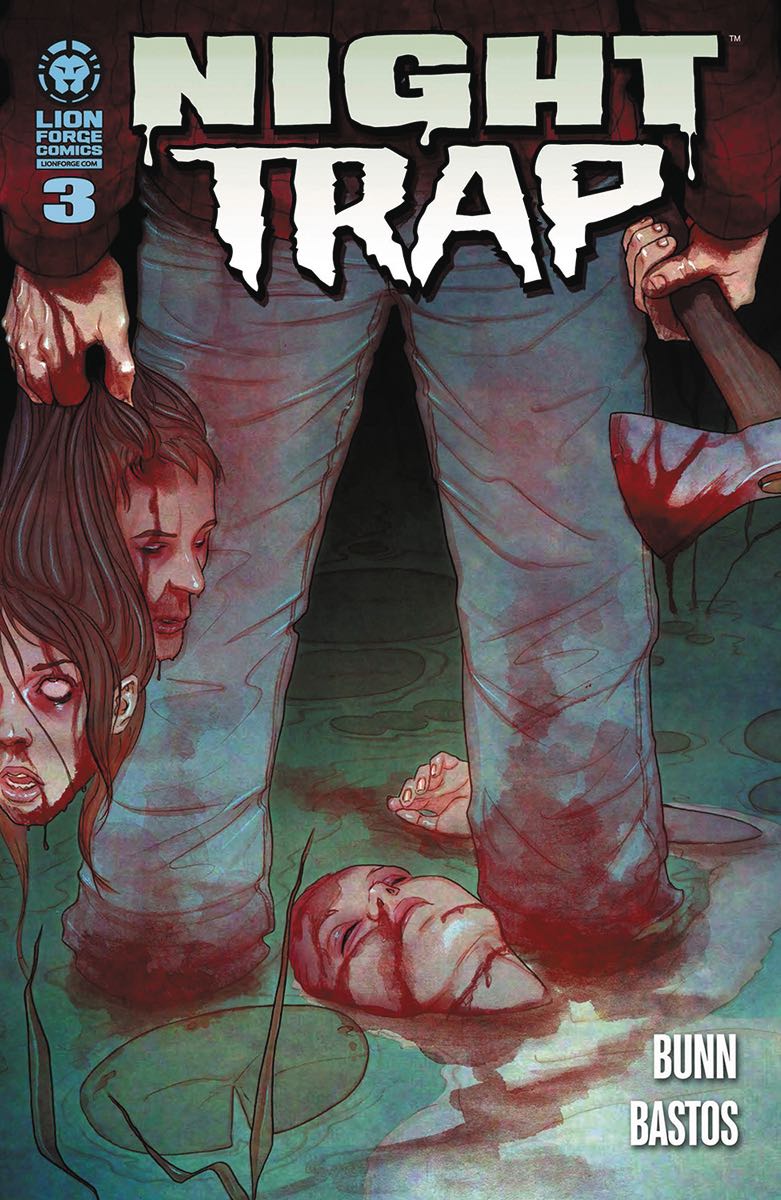 Three O'Clock Club #1
Three O'Clock Club #1 (5 Copy Cover)
Warriors Creed #3 (English Cover)
Warriors Creed #3 (Spanish Cover)
Avatar (4 issues)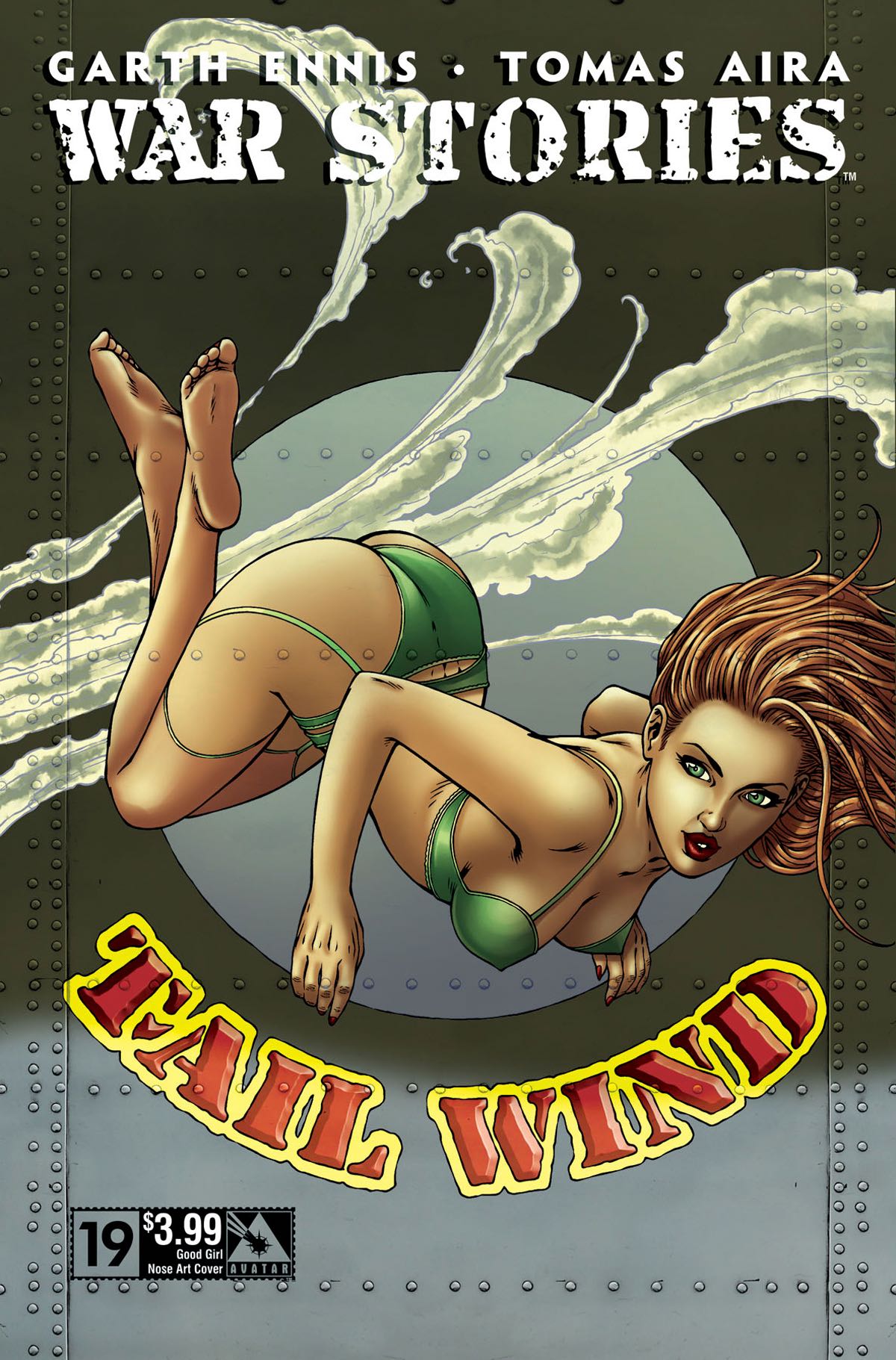 Providence #10
War Stories #19
War Stories #19 (Good Girl Nose Art Cover)
War Stories #19 (Wrap Cover)
IDW Publishing (4 issues)
Fear and Loathing in Las Vegas #4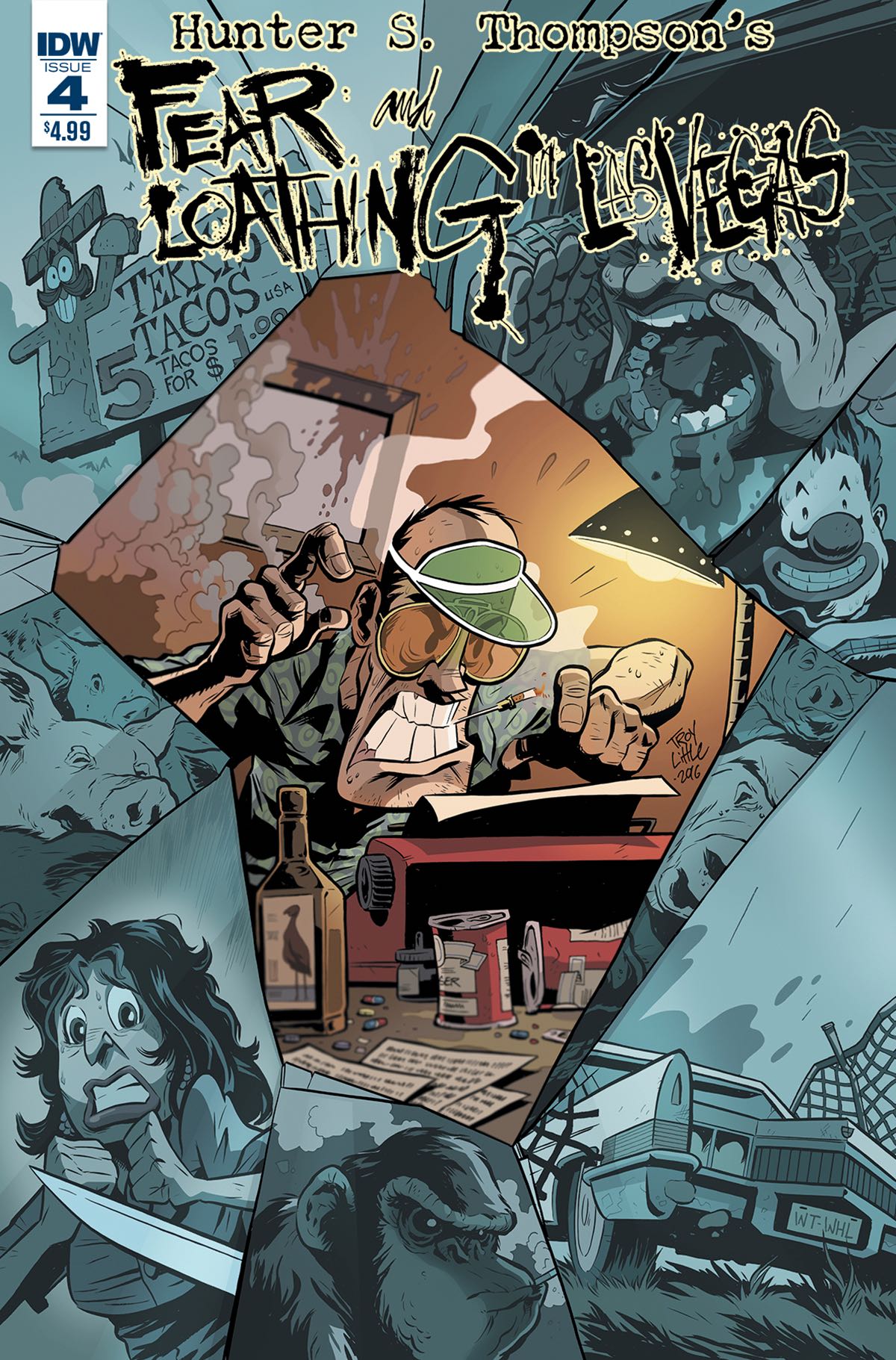 Fear and Loathing in Las Vegas #4 (Subscription Cover)
ROM #1 (Complete 3D Box Set)
V-Wars: Shockwaves
Oni Press (4 issues)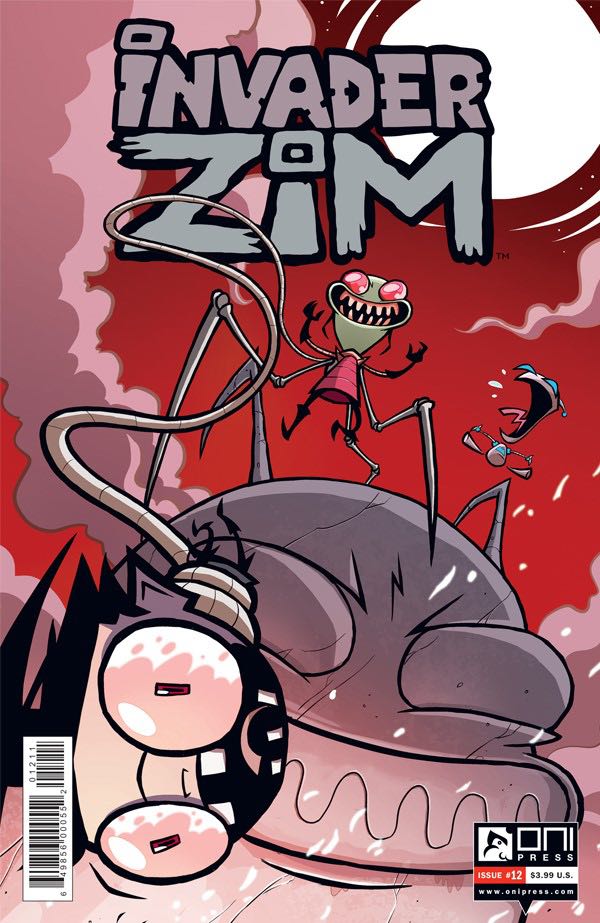 Another Castle #4
Another Castle #4 (Trungles Cover)
Invader Zim #12
Space Battle Lunchtime #4
Antarctic Press (3 issues)
Blade Bunny #4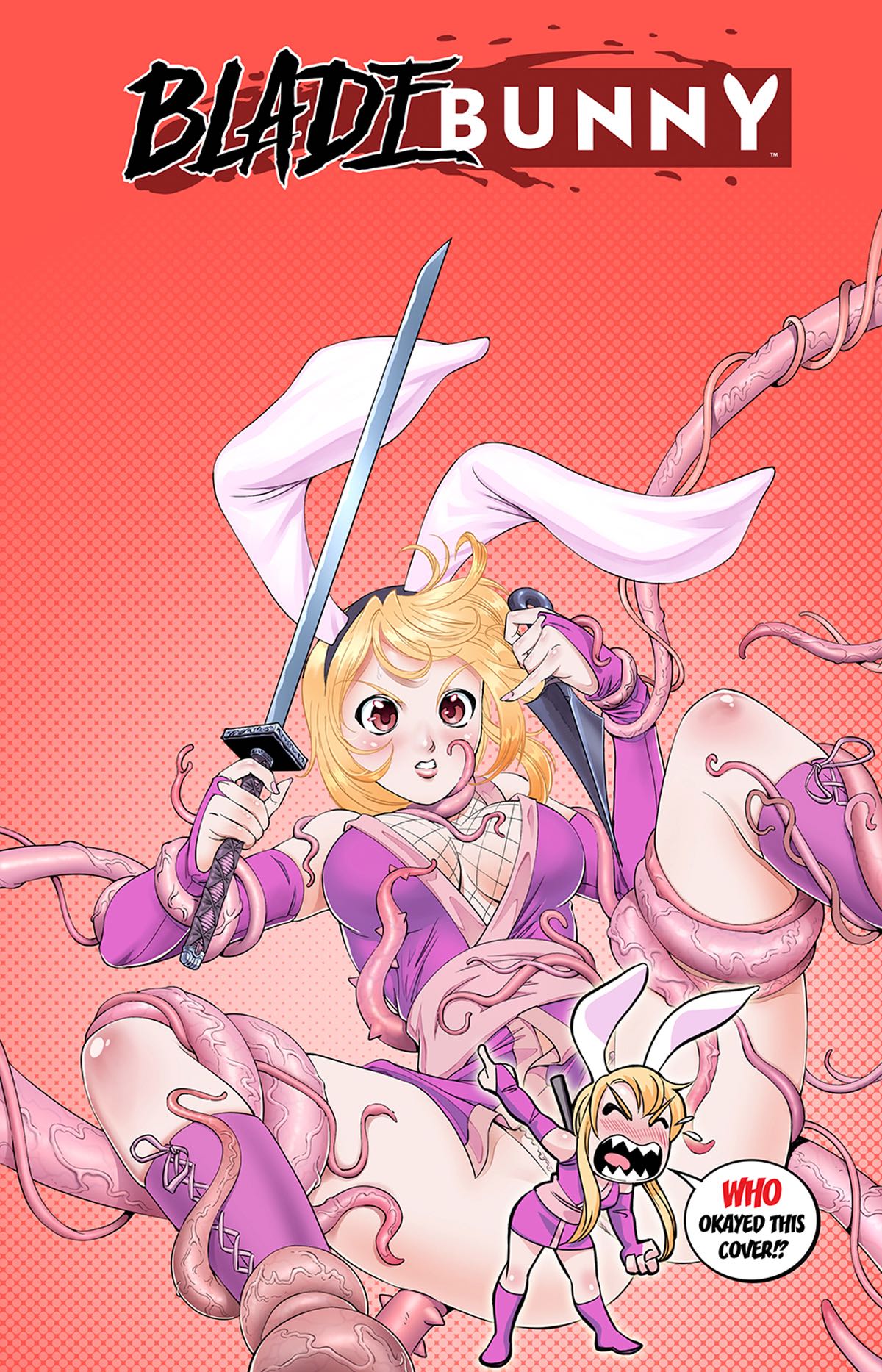 Ninja High School: Textbook Vol. 2 (Reunion Edition)
Rochelle #1
Jet City Comics (3 issues)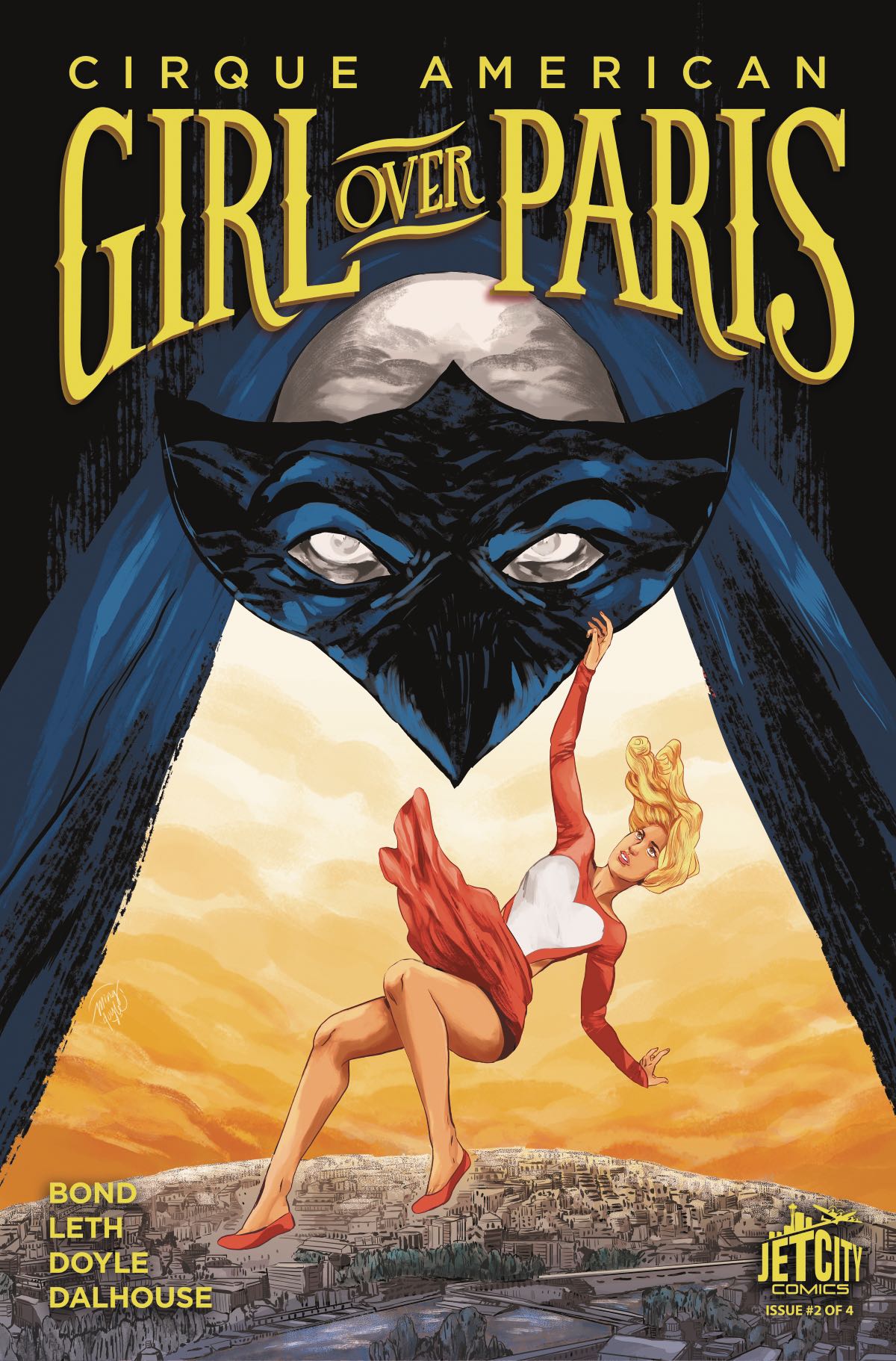 Cirque American: Girl Over Paris #2
Frontlines: Requiem #4
Reliquary: Mayhem & Magic #2
Papercutz (3 issues)
Pig Goat Banana Cricket Vol. 1: Orgle Borgle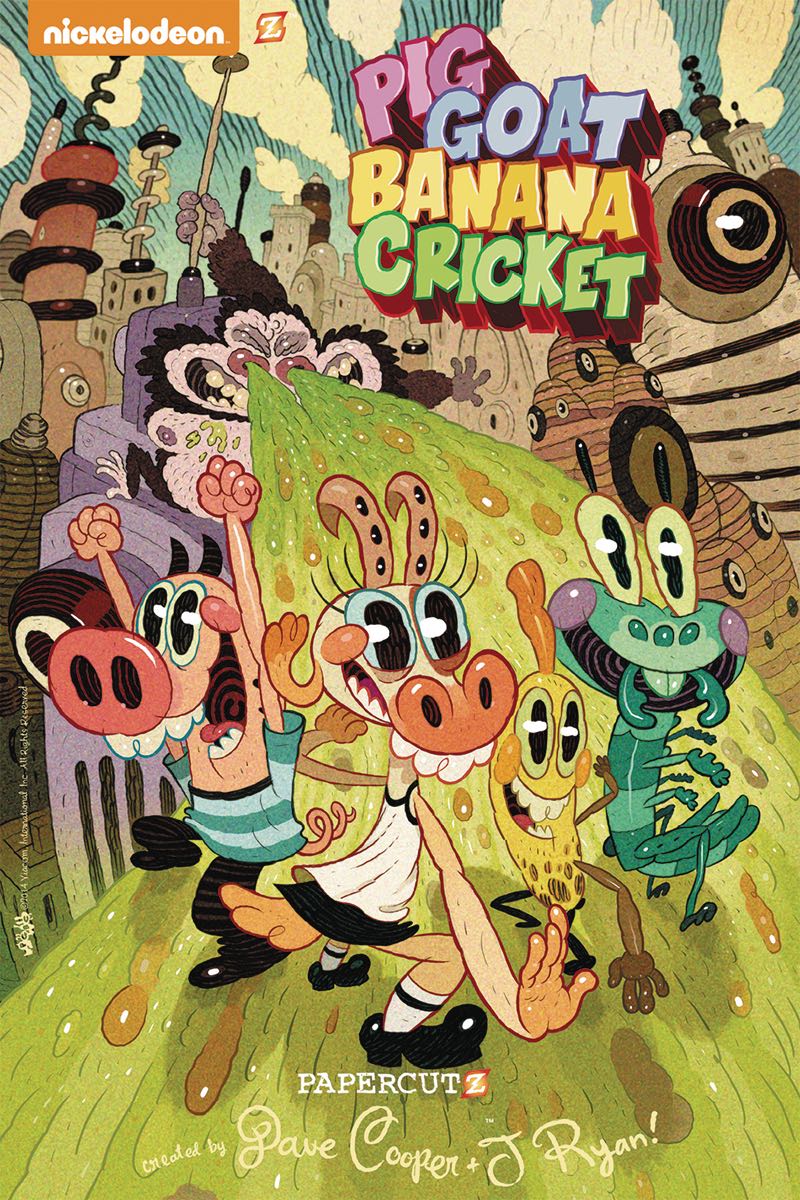 The Sisters Vol. 1: Like a Family
Zodiac Vol. 1: Tiger Island
Archie Comics (2 issues)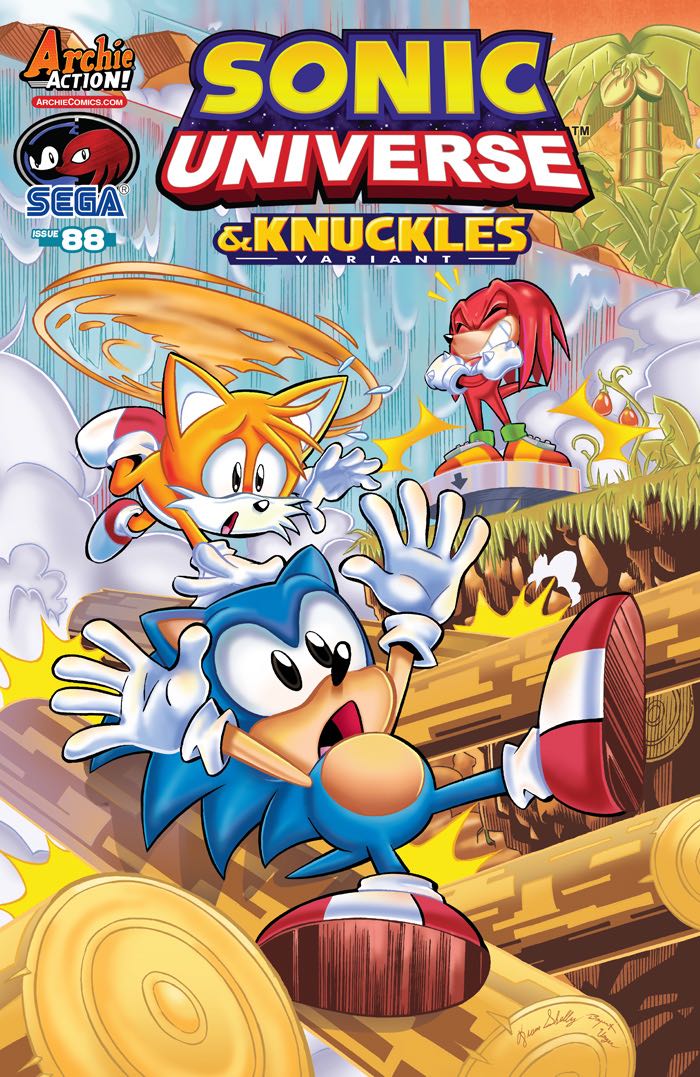 Sonic Universe #88 (Diana Skelly Cover)
Sonic Universe #88 (Yardley Cover)
Canton Street (2 issues)
Dark Mysteries #19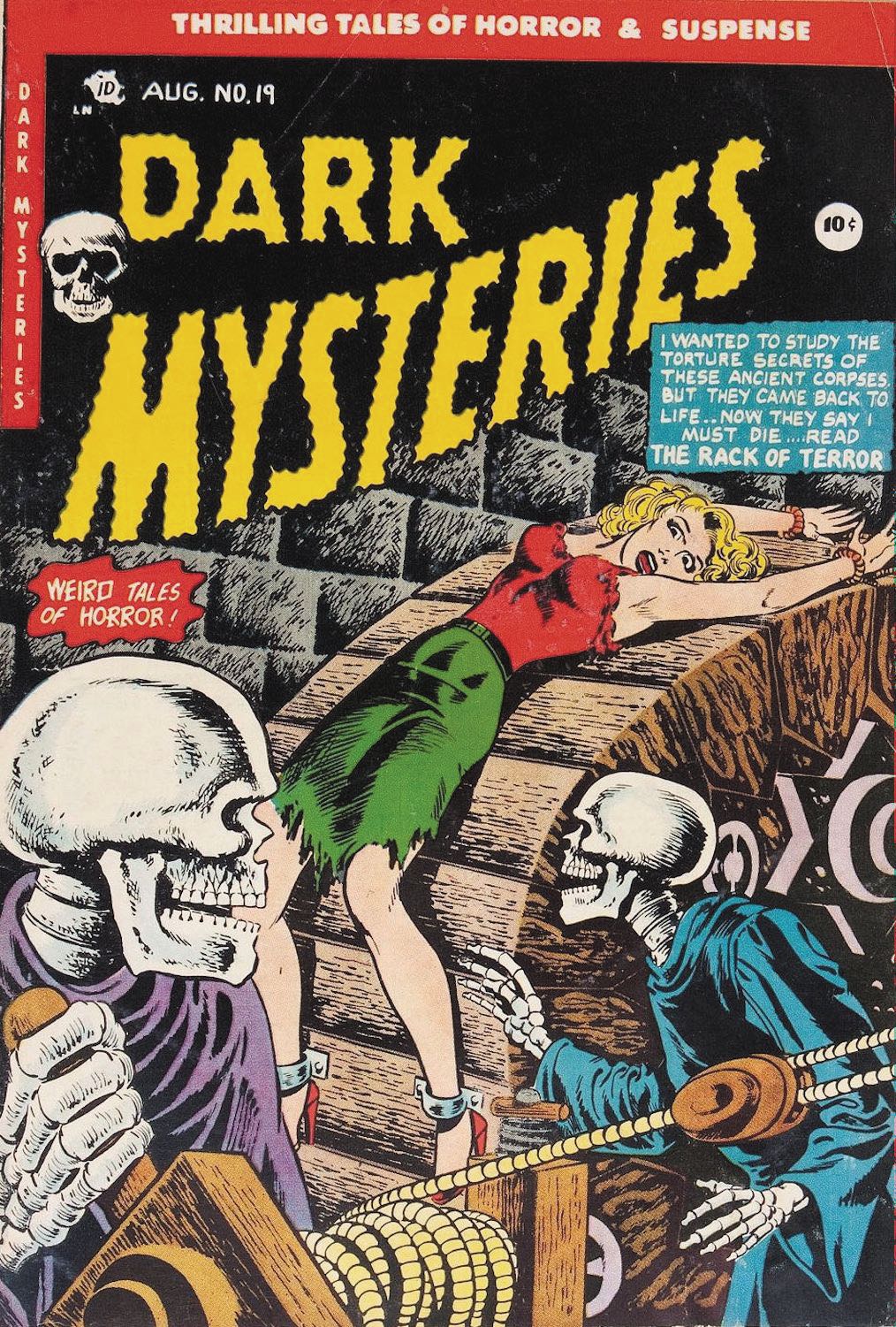 Moon Girl #3
Epicenter Comics (2 issues)
Dylan Dog: Mater Morbi
Slate: The Last American Superhero Vol. 1
Joe Books (2 issues)
Disney Princess #5
Finding Dory #2
Vertigo (2 issues)
Astro City: Honor Guard
Y: The Last Man Book 5
451 Media Group (1 issue)
Nvrlnd #1
Aftershock Comics (1 issue)
Black Eyed Kids #5
Alternative Comics (1 issue)
Sec
American Gothic Press (1 issue)
Island 731 #1
Amulet Books (1 issue)
Poptropica Book 2: The Lost Expedition
Big Planet (1 issue)
Hellbound Lifestyle
NBM (1 issue)
Marie Antoinette: Phantom Queen
Rebellion / 2000 AD (1 issue)
Judge Dredd: The Complete Case Files Vol. 12
Seven Seas (1 issue)
Devils and Realist Vol. 10
SuBLime (1 issue)
Ten Count Vol. 1
United Plankton Pictures (1 issue)
Spongebob Comics #59