By: JD Hardin
So far, anything touched by DC on the silver screen has done fantastic in the box office. But according to the website Rotten Tomatoes, they can't do anything right. The critic aggregator site's critics claim that Rotten Tomatoes shows a bias in favor of Marvel films. David Ayer even went so far as to send out a (now deleted) tweet outright accusing critics of taking bribes to judge DCEU films more harshly. He has since tweeted a retraction of that statement but, he seems to have struck a nerve with the fan community.
When I first caught wind of this nasty rumor, I thought it was nothing more than smoke. I thought to myself, "There's no way a site that big would risk everything on something like that." But, just like the guy I am, I did my due diligence and found some disturbing evidence to support the conspiracy theorists. With an average fan rating and critic rating difference of a whopping 41%, I found it a little disturbing. I expected it to be a little bit closer than that. With the highest rated DC film to be Man Of Steel at a, still rotten, 55%, and Suicide Squad garnering a 98% fan rating, things do seem off. I didn't understand how far off until I saw the ratings for Marvel.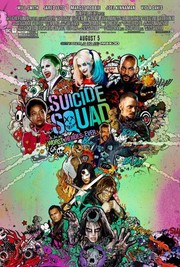 33%
98%
Critics Consensus:
Suicide Squad
boasts a talented cast and a little more humor than previous DCEU efforts, but they aren't enough to save the disappointing end result from a muddled plot, thinly written characters, and choppy directing.
Starring:
Will Smith, Jared Leto, Margot Robbie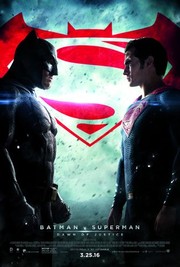 Batman v Superman: Dawn of Justice

(2016)
27%
65%
Critics Consensus:
Batman v Superman: Dawn of Justice
smothers a potentially powerful story — and some of America's most iconic superheroes — in a grim whirlwind of effects-driven action.
Starring:
Ben Affleck, Henry Cavill, Amy Adams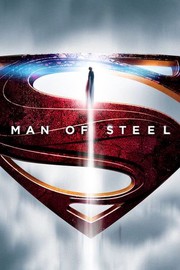 55%
75%
Critics Consensus:
Man of Steel
's exhilarating action and spectacle can't fully overcome its detours into generic blockbuster territory.
Starring:
Henry Cavill, Amy Adams, Michael Shannon
On the flip side of the coin, it seems that Marvel can do no wrong.
The worst performing Marvel film, Thor: The Dark World, still boasted a 66% rating from RT to still achieve a fresh rating. Even The Incredible Hulk got a rating of 67%. As a Hulk fan, I'm not afraid to admit that although it was better than it's predecessor, the film hit the screen lacking. I do believe that it deserves a rating in the 60% range, to outperform every DC film is a little hard to believe. The average difference between the audience and critics is 3.6%, and that's pretty much the standard for the rest of the films on their site (with a few terrible exceptions). But when compared to the 41% gap for DCEU, some of the complaints against the site seem to have a bit of merit.
All this doesn't mean that the site is being bribed, I can't even be sure the uneven reviews are even out of malicious intent. Numbers don't lie, however, and the numbers say that DC has not gotten a fair shot. I'm not saying for sure what's going on over at Rotten Tomatoes however, I am saying that things are not as they should be.