By: JD Hardin
451Media is back at it again with Stained #1. Written by acclaimed colorist and 2016 Harvey Award Nominee David Baron and illustrated by Yusuf Idris, Stained is a breathtaking story that offers a peek into the seedy grit of law enforcement in a world in the future. A runaway criminal underground has pushed law enforcement into fear. With the police afraid to pursue the worst criminals, cybernetically enhanced bounty hunter Emma London makes a career of doing their job for them.  But every hunter is someone else's prey.
David Baron began his comic book career at the young age of 15 by coloring covers in 1996. Since then, Baron has made quite a name in the unsung art of coloring. Over the last two decades David has certainly earned quite the resume and witnessed first hand the do's and don'ts of comics. This storied career has certainly allowed him to generate a compelling story in Stained.
Yusuf Idris is little known outside of a few circles.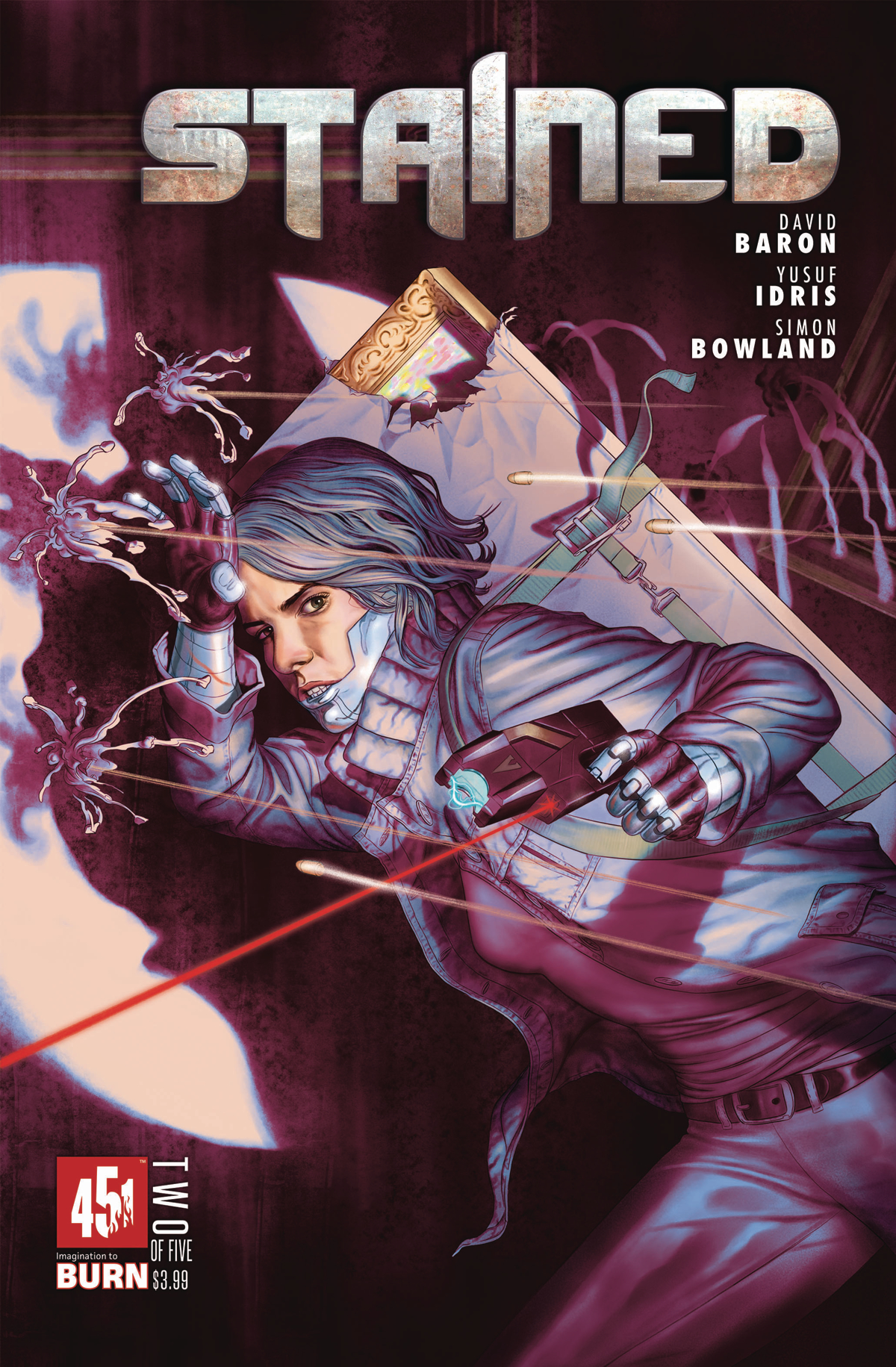 However, don't base judgement on his fame. Idris' amazing range could put him next to the likes of Isaac Goodhart (Postal) and Eduardo Risso (100 Bullets). His art has developed into a style that will, no doubt, become synonymous with excellence.
This is a comic so breathtaking, any synopsis would be an insult to the writer and any artist involved.