By: JD Hardin
It's been a while, but we are beginning to return to normal around The Nerdery. It's an exciting week. Have you seen the new Infinity War trailer? It's awesome, trust me. Meanwhile, those of you who have missed some of the Batman Metal tie ins, you're in luck, they're now in reprints! Star Trek Discovery has found its way to the rack and so has John Wick. Don't miss out on your favorite books and don't be afraid to try new ones!
LET'S RAID THE RACKS!!!
Support Literacy, Read Comics.
Brought to you by:
Pick of the Week
Top Rated Title
Top Rated Publisher
IDW Publishing (49 issues)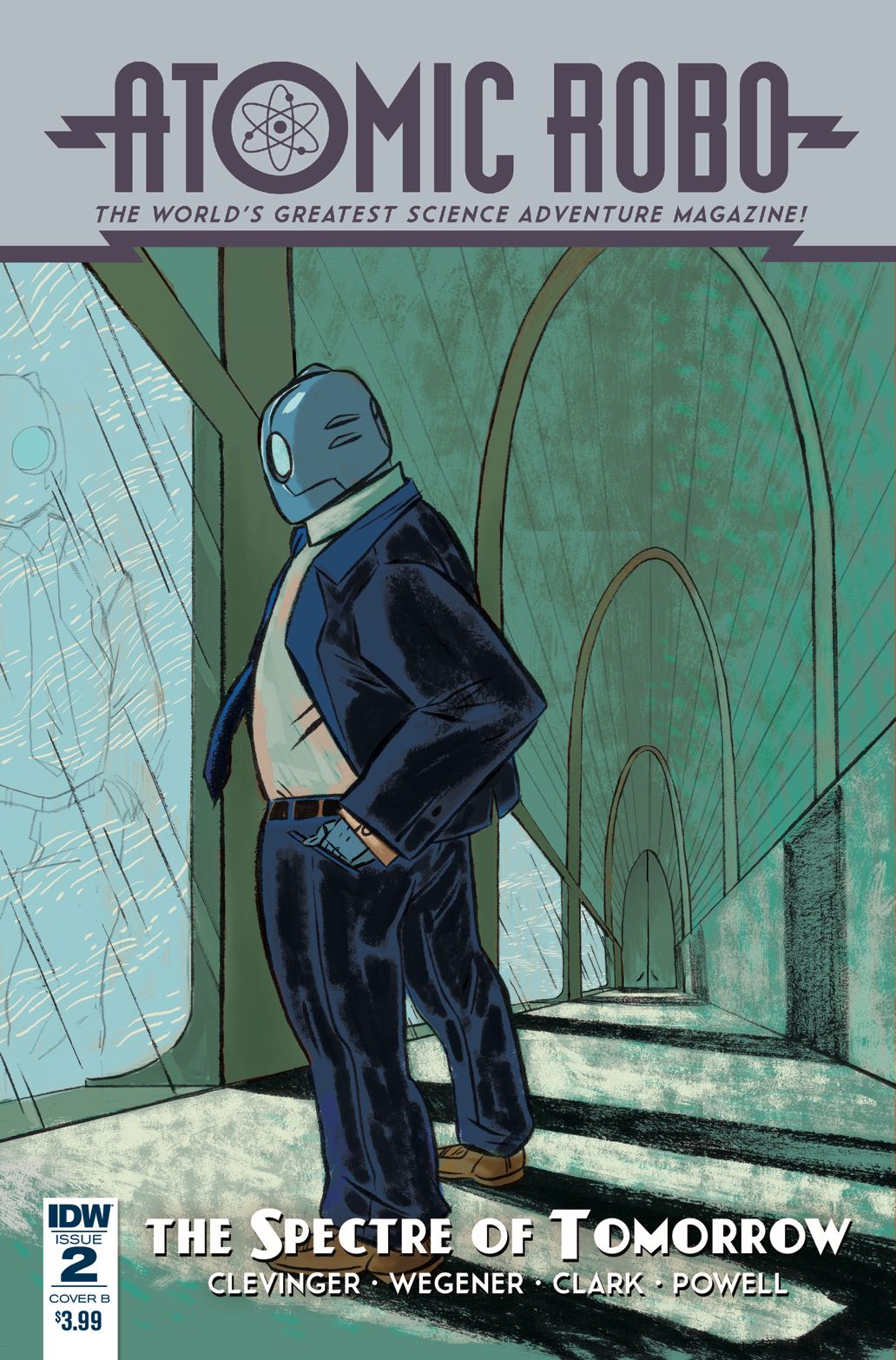 Atomic Robo: The Spectre of Tomorrow #2 (Duffy Cover)
Atomic Robo: The Spectre of Tomorrow #2 (Wegener Cover)
Back to the Future Vol. 4: Hard Time
G.I. Joe Vol. 2
G.I. Joe: A Real American Hero #246 (10 Copy Cover)
G.I. Joe: A Real American Hero #246 (20 Copy Cover)
G.I. Joe: A Real American Hero #246 (Diaz Cover)
G.I. Joe: A Real American Hero #246 (Royle Cover)
Ghostbusters 101: Everyone Answers the Call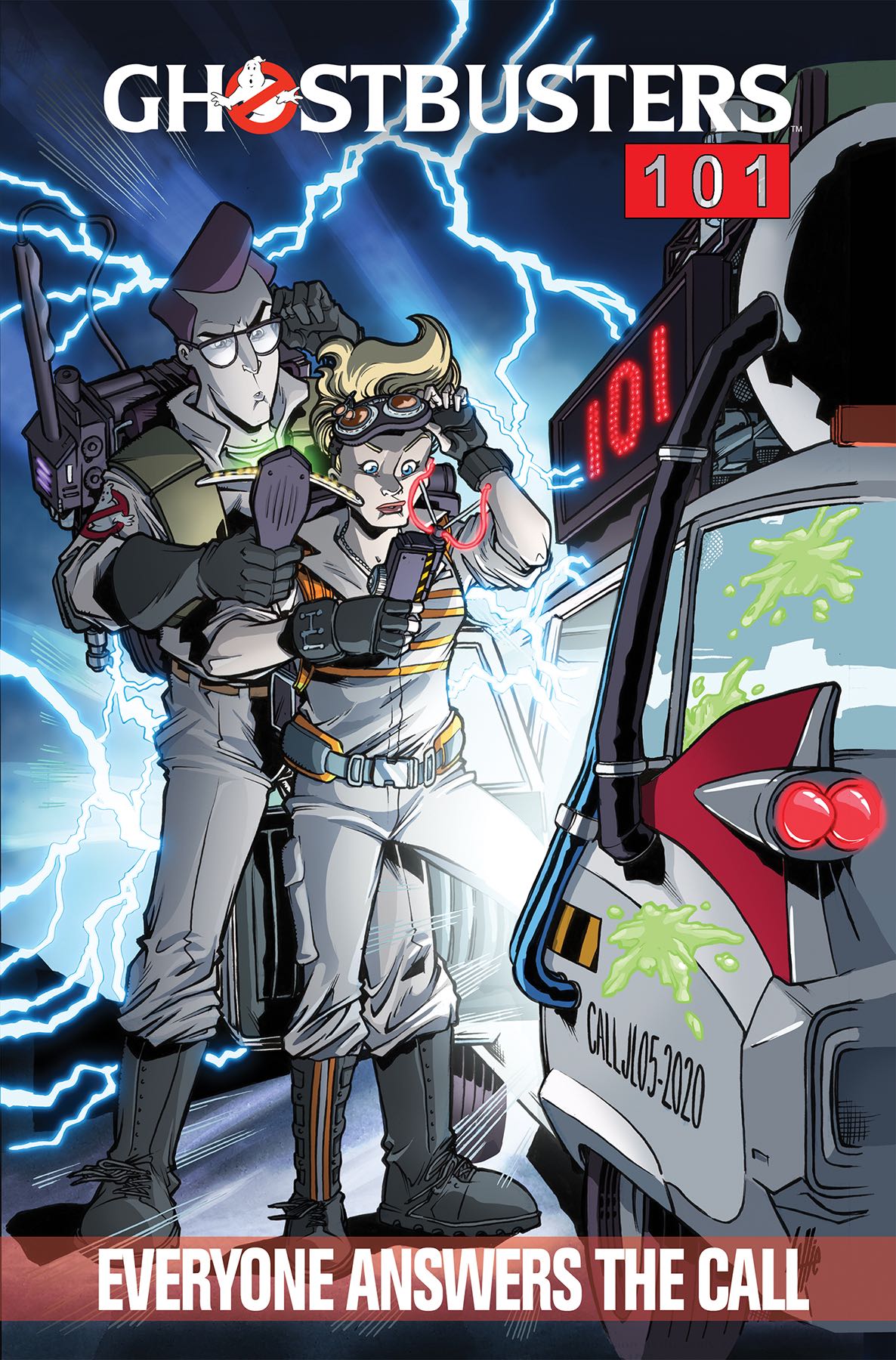 Giantkillers #0 (10 Copy Cover)
Giantkillers #0 (25 Copy Cover)
Giantkillers #0 (Sears & Smith Cover)
Giantkillers #0 (Sears Cover)
Helena Crash
Li'l Abner Vol. 9
My Little Pony: Friendship Is Magic Vol. 13
ROM vs. The Transformers: Shining Armor #5 (Messina Cover)
ROM vs. The Transformers: Shining Armor #5 (Milne Cover)
ROM vs. The Transformers: Shining Armor #5 (Roche Cover)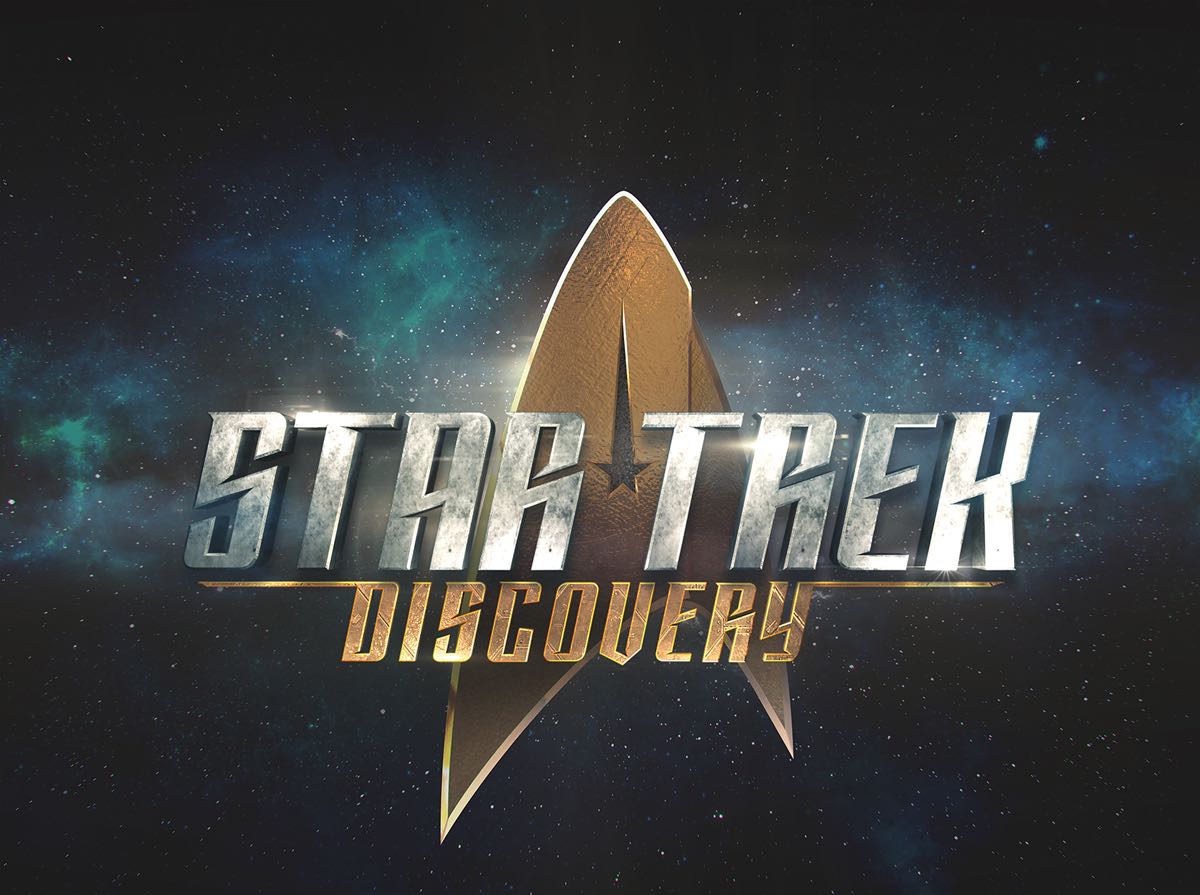 Star Trek Discovery #1 (Shasteen Cover)
Star Trek: Boldly Go #14 (10 Copy Cover)
Star Trek: Boldly Go #14 (25 Copy Cover)
Star Trek: Boldly Go #14 (Kowalski Cover)
Star Trek: Boldly Go #14 (Shasteen Cover)
Star Wars Adventures #4 (Jones Cover)
Star Wars: Rogue One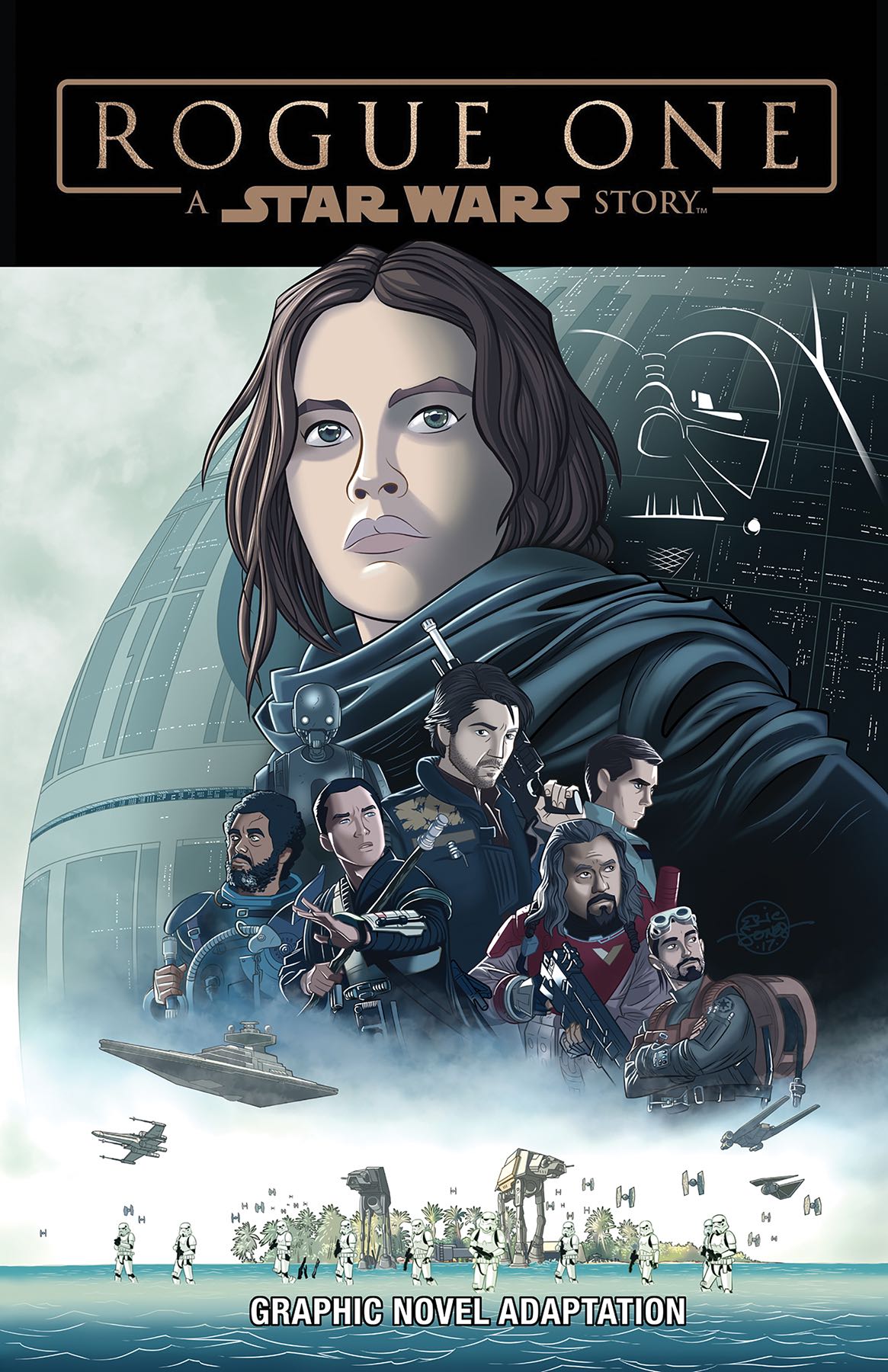 Starstruck: Old Proldiers Never Die
Sword of Ages #1 (10 Copy Cover)
Sword of Ages #1 (25 Copy Cover)
Sword of Ages #1 (Rodriguez Cover)
Sword of Ages #1 (Rodriguez Cover)
Teenage Mutant Ninja Turtles / Ghostbusters 2 #5 (10 Copy Cover)
Teenage Mutant Ninja Turtles / Ghostbusters 2 #5 (Shoening Cover)
Teenage Mutant Ninja Turtles / Ghostbusters 2 #5 (Wilson III Cover)
Teenage Mutant Ninja Turtles: Inside Out (Director's Cut)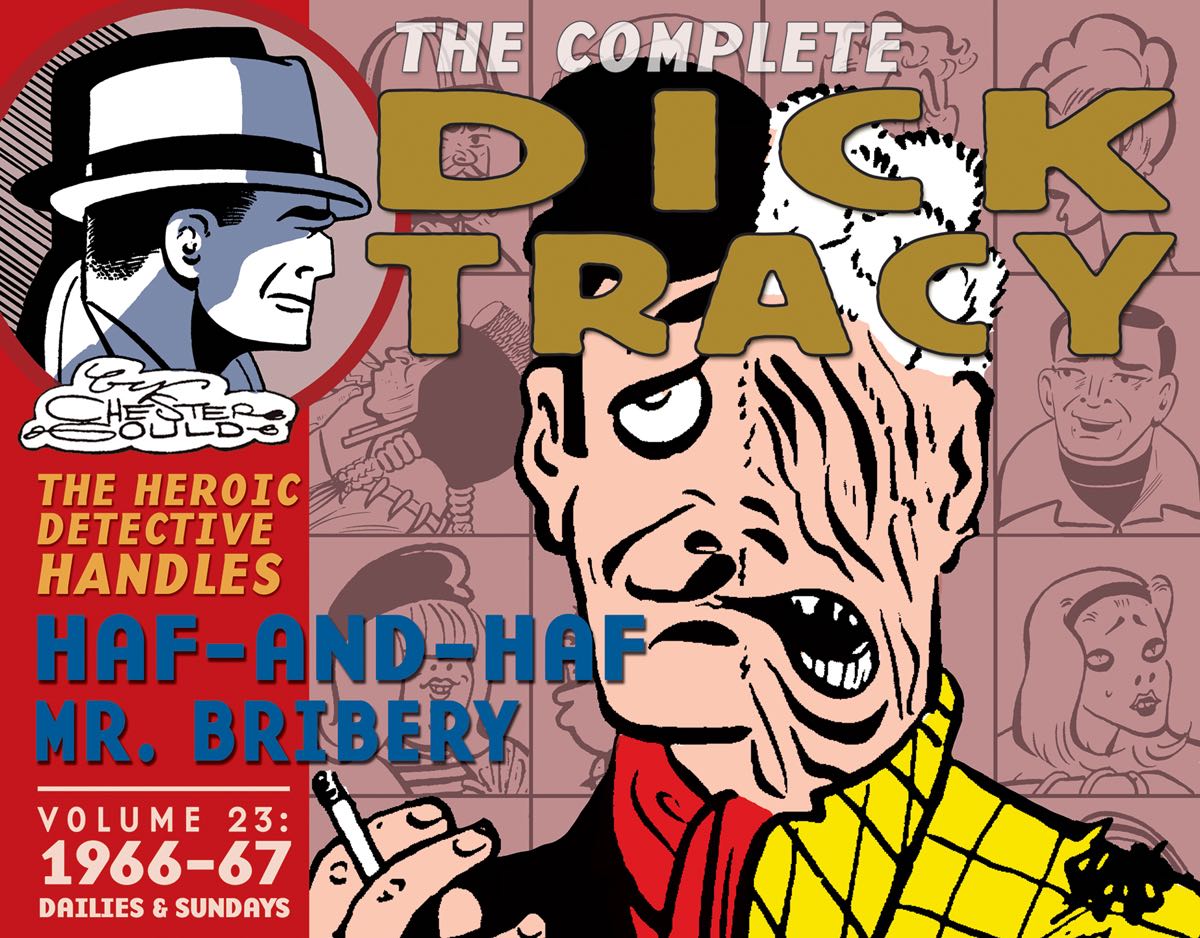 The Complete Chester Gould Dick Tracy Vol. 23
The Powerpuff Girls: The Bureau of Bad #1 (10 Copy Cover)
The Powerpuff Girls: The Bureau of Bad #1 (Cung Cover)
The Powerpuff Girls: The Bureau of Bad #1 (Murphy Cover)
The Transformers: Lost Light #11 (10 Copy Cover)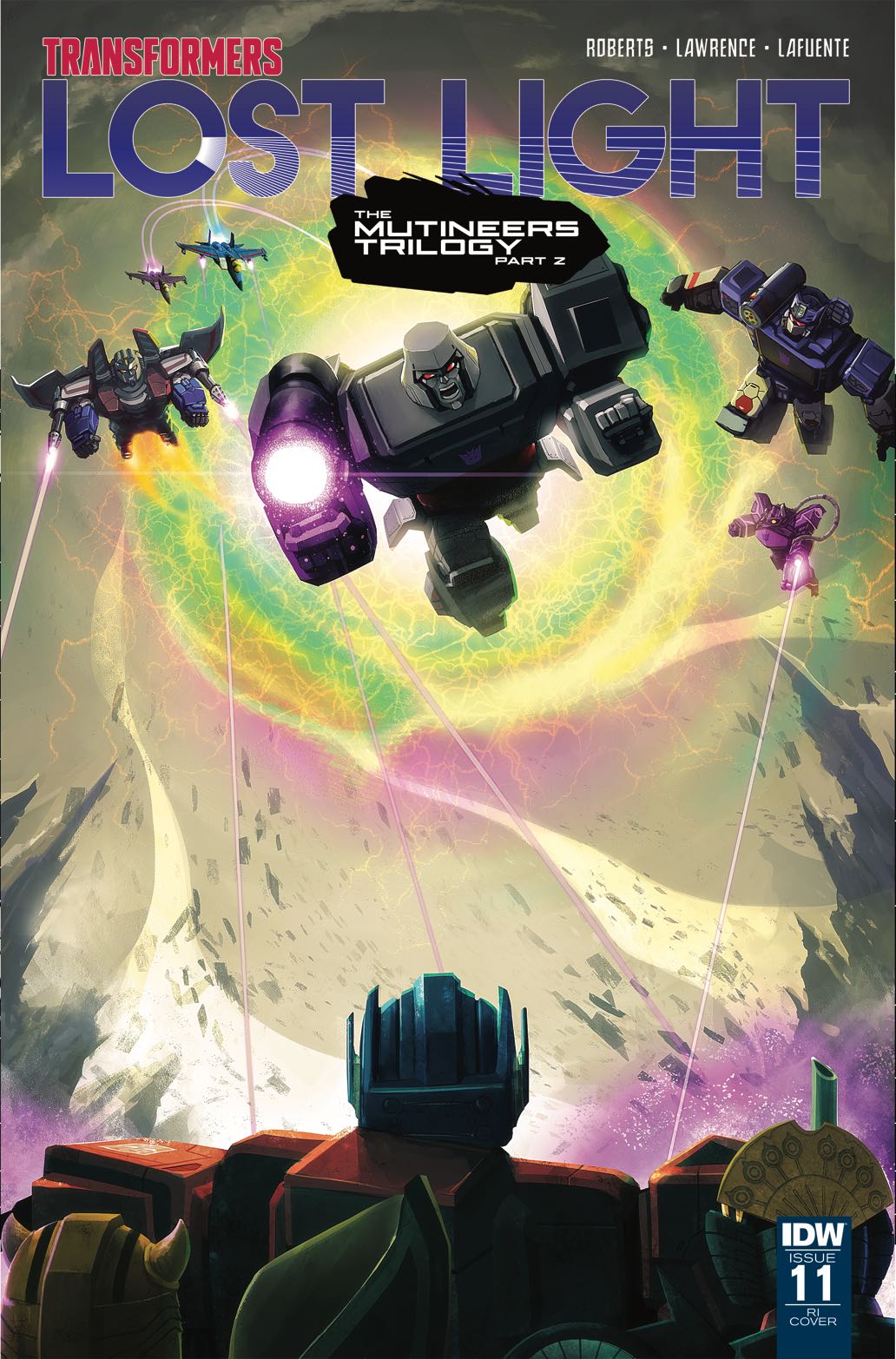 The Transformers: Lost Light #11 (Lawrence Cover)
The Transformers: Lost Light #11 (Milne Cover)
The Transformers: Lost Light #11 (Roche Cover)
The X-Files: JFK Disclosure #2 (Lendl Cover)
The X-Files: JFK Disclosure #2 (Menton3 Cover)
Uncle Scrooge #32 (10 Copy Cover)
Uncle Scrooge #32 (Fecchi Cover)
Uncle Scrooge #32 (Jippes & Schroeder Cover)
Yo-Kai Watch
Marvel Comics (33 issues)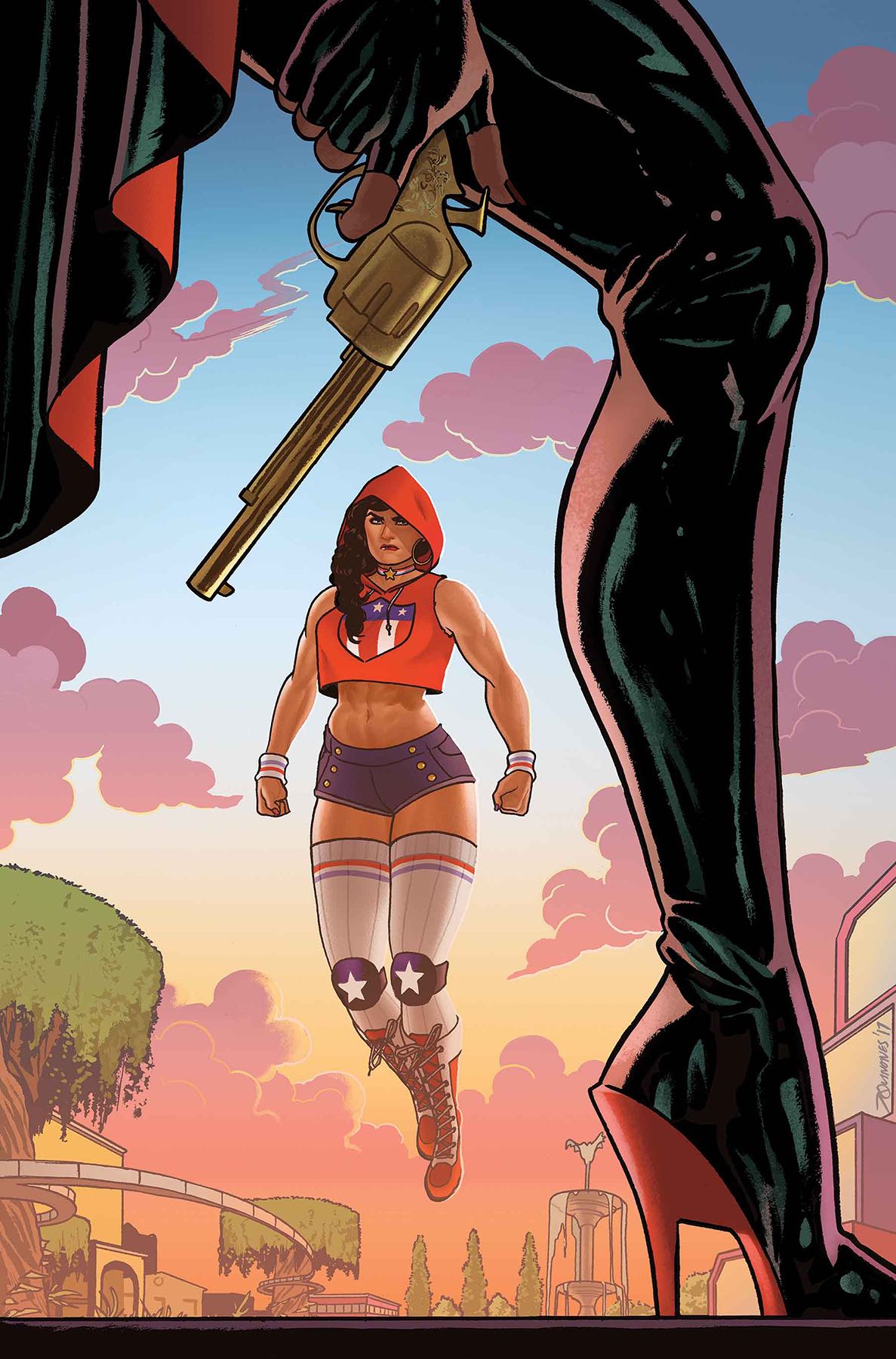 All-New Wolverine
America #9: Legacy
Black Panther #166 (2nd Printing)
Captain Marvel #125 (2nd Printing)
Daredevil: Back in Black Vol. 5: Supreme
Darkhawk #51 (Christopher Trading Card Cover)
Darkhawk #51: Legacy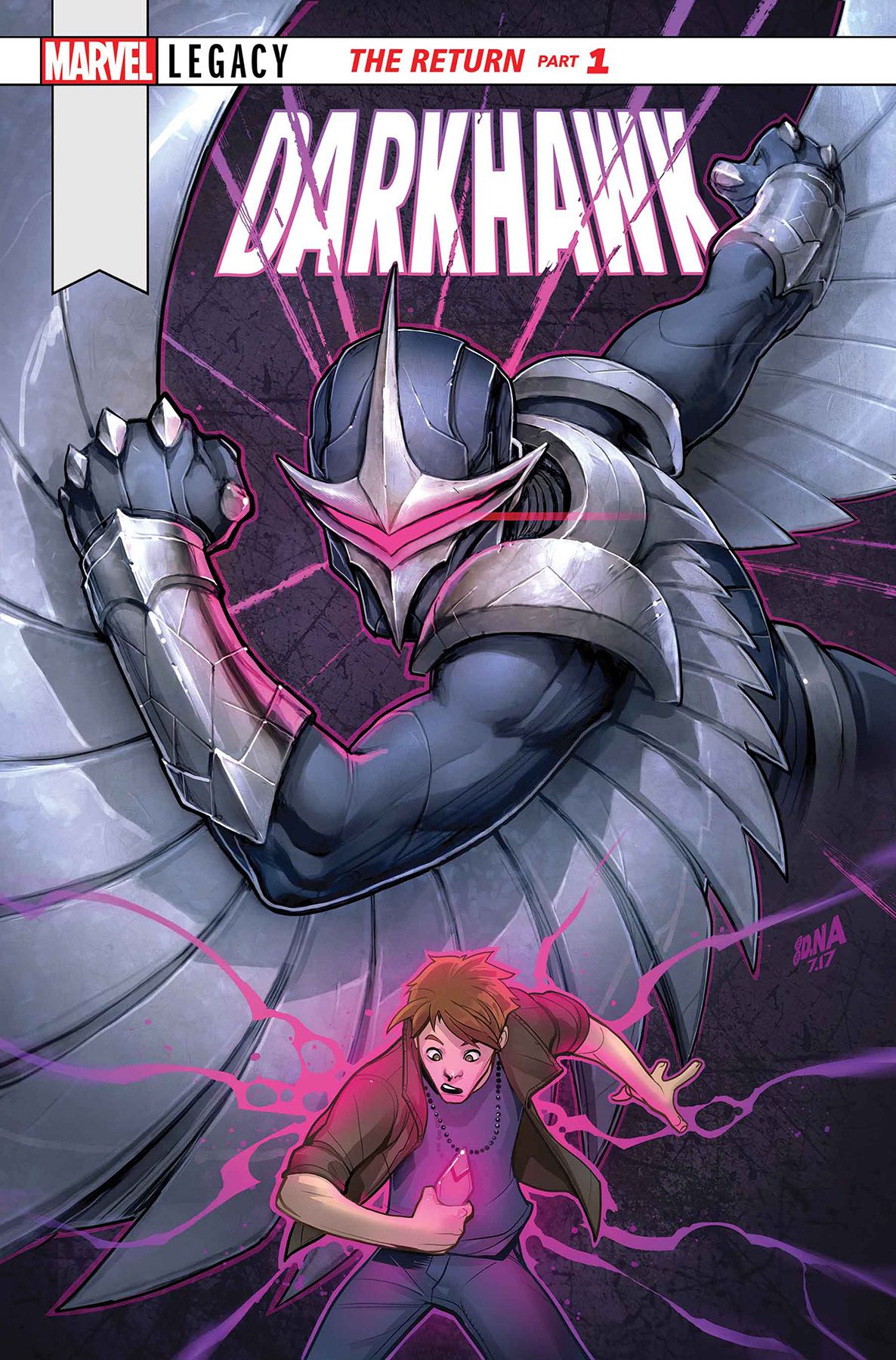 Jean Grey #9: Legacy
Jessica Jones Vol. 2: The Secrets of Maria Hill
Marvel Previews #5: December 2017 Extras
Marvel Super Heroes: Larger Than Life
Monsters Unleashed! Vol. 1: Monster Mash
Moon Knight #189: Legacy
Old Man Logan #31 (McKone Legacy Headshot Cover)
Old Man Logan #31 (Stewart Cover)
Old Man Logan #31 (Tolibao Cover)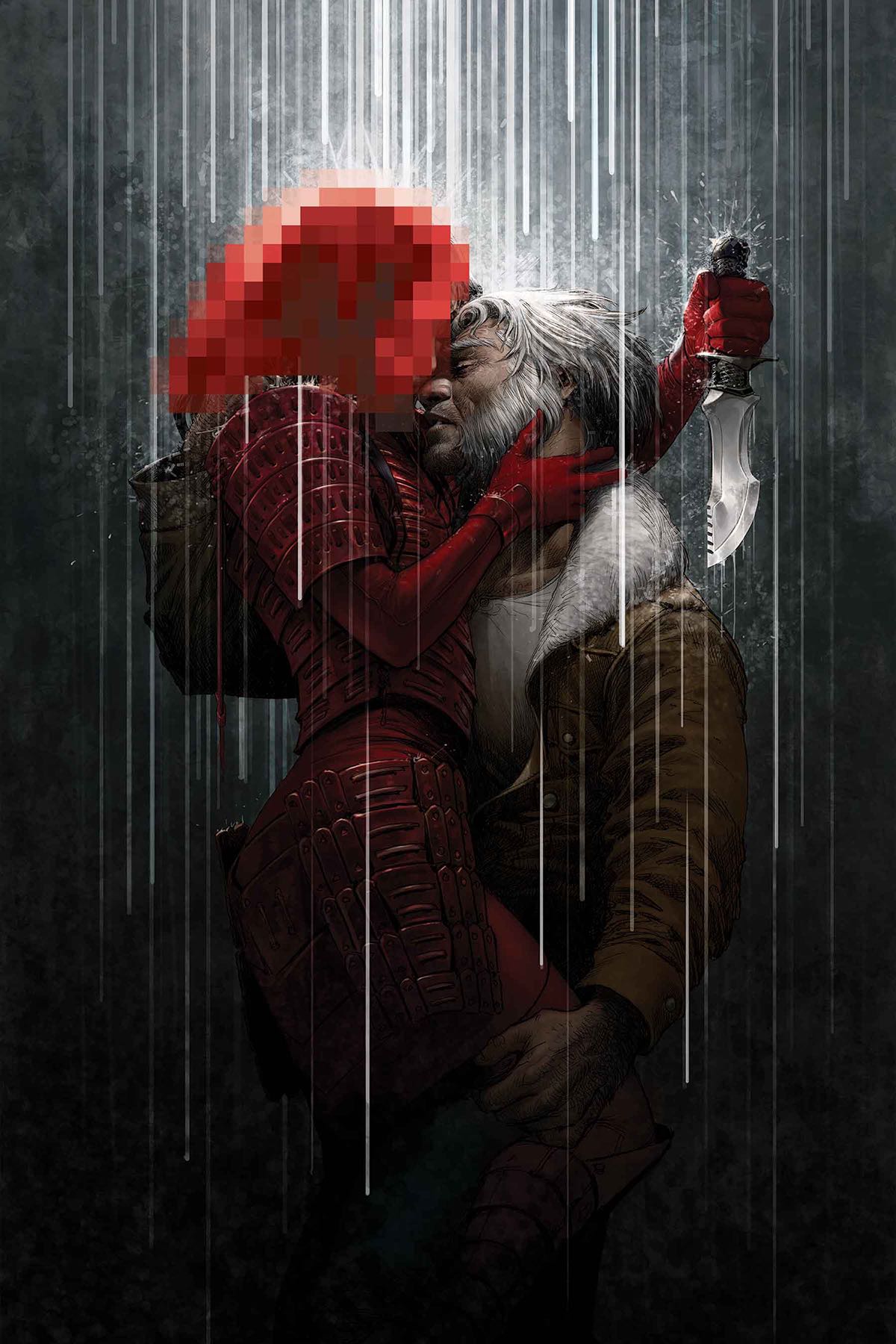 Old Man Logan #31: Legacy
Secret Empire: Brave New World
Secret Warriors #9: Legacy
Silver Surfer Vol. 5: A Power Greater Than Cosmic
Spider-Gwen #26: Legacy
Star Wars: Jedi of the Republic – Mace Windu #4
Star Wars: Mace Windu, Jedi of the Republic #4 (40th Anniversary Cover)
Star Wars: Mace Windu, Jedi of the Republic #4 (Shalvey Cover)
Star Wars: Poe Dameron #21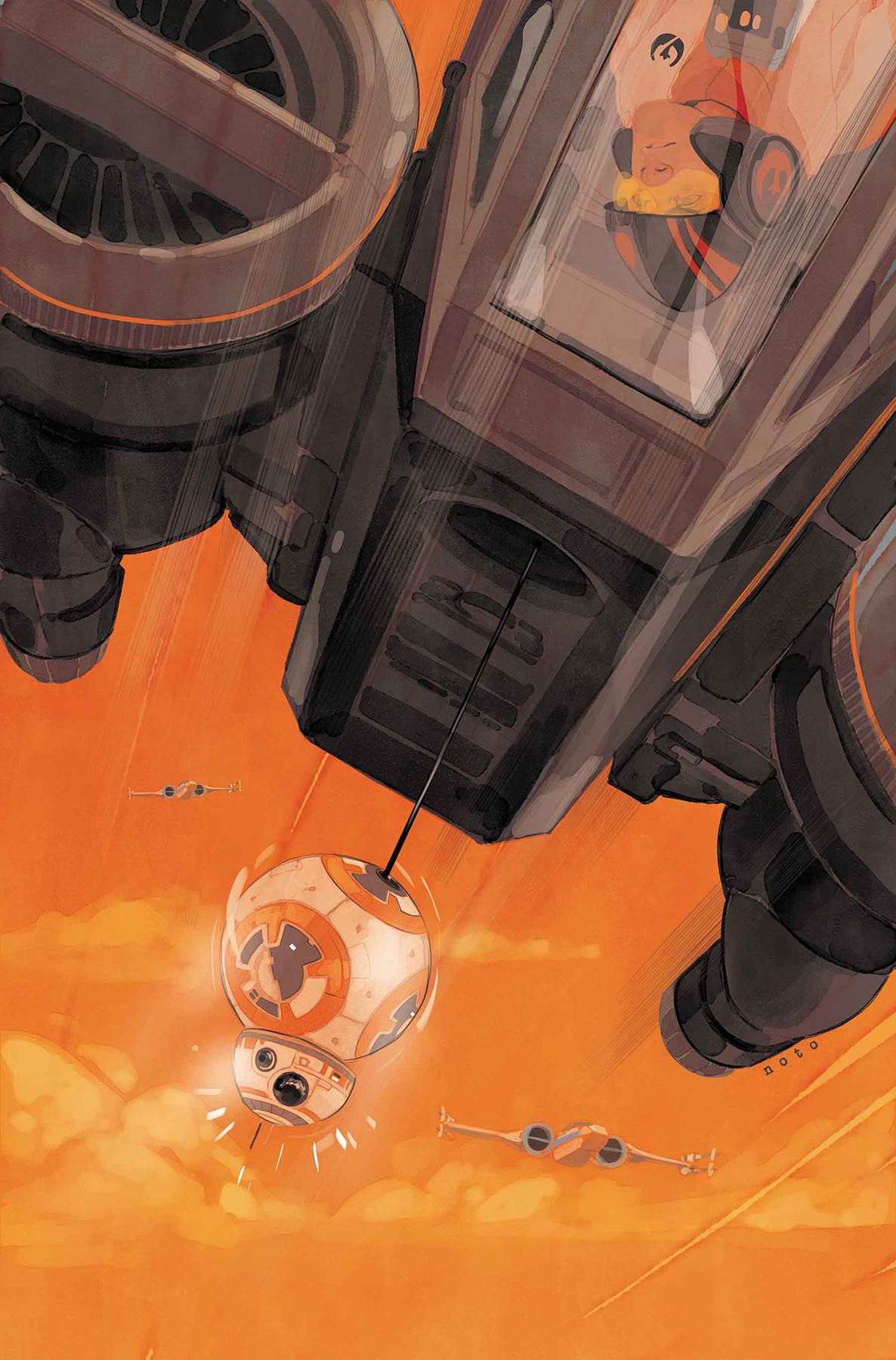 Star Wars: Poe Dameron #21 (Witter 40th Anniversary Cover)
Star Wars: Rogue One
The Amazing Spider-Man: Renew Your Vows Vol. 2: The Venom Experiment
U.S.Avengers #12: Legacy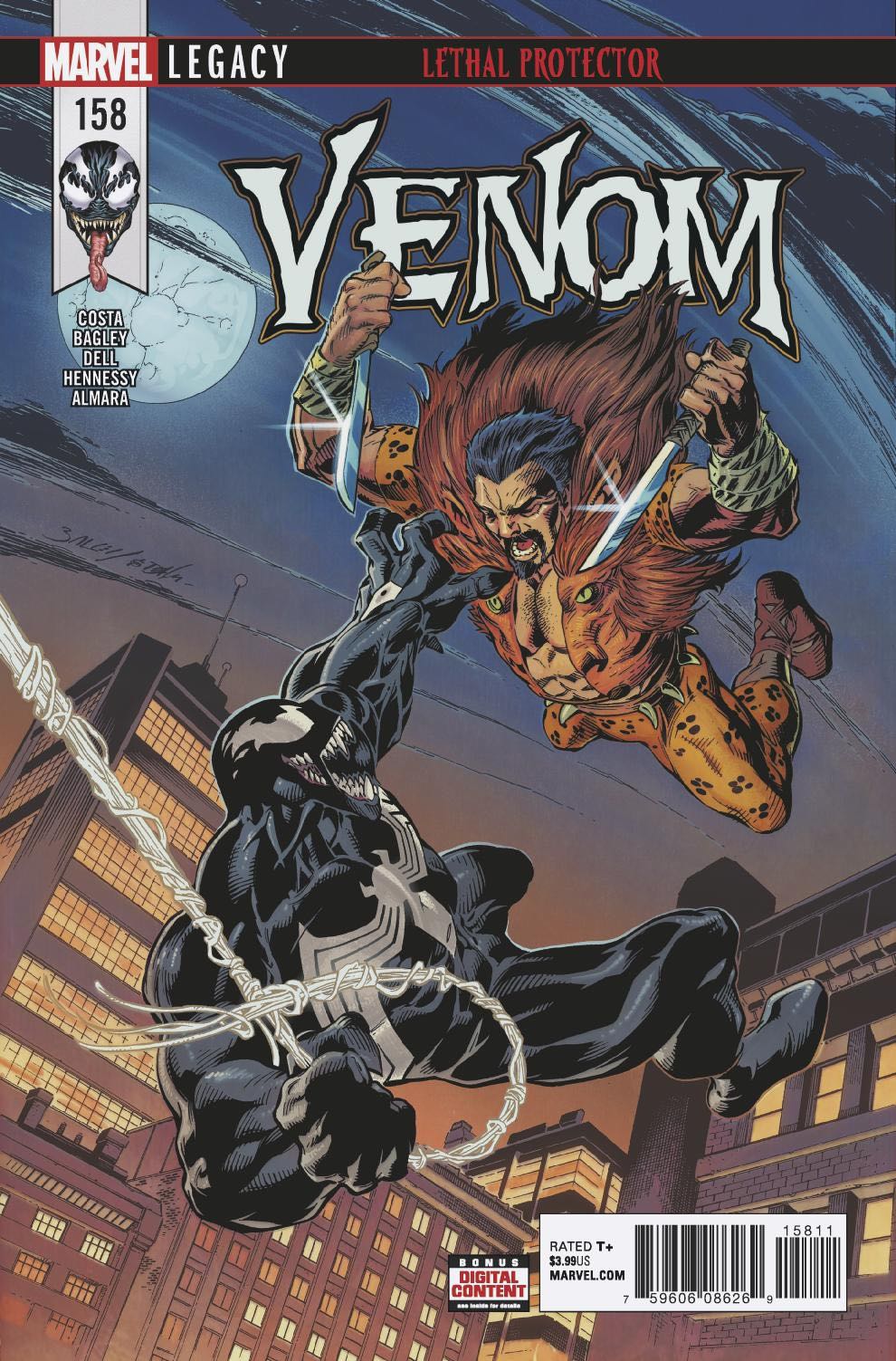 Venom #158
X-Men: Age of Apocalypse – Termination
X-Men: Blue #16
X-Men: Mutant Genesis
Image Comics (24 issues)
Black Magick #9 (Chiang Cover)
Black Magick #9 (Scott Cover)
Cannibal Vol. 2
Hack/Slash: Resurrection #2 (Seeley Cover)
Hack/Slash: Resurrection #2 (Tanzillo Cover)
Happy! (Deluxe Edition)
Injection Vol. 3
Kill or be Killed #14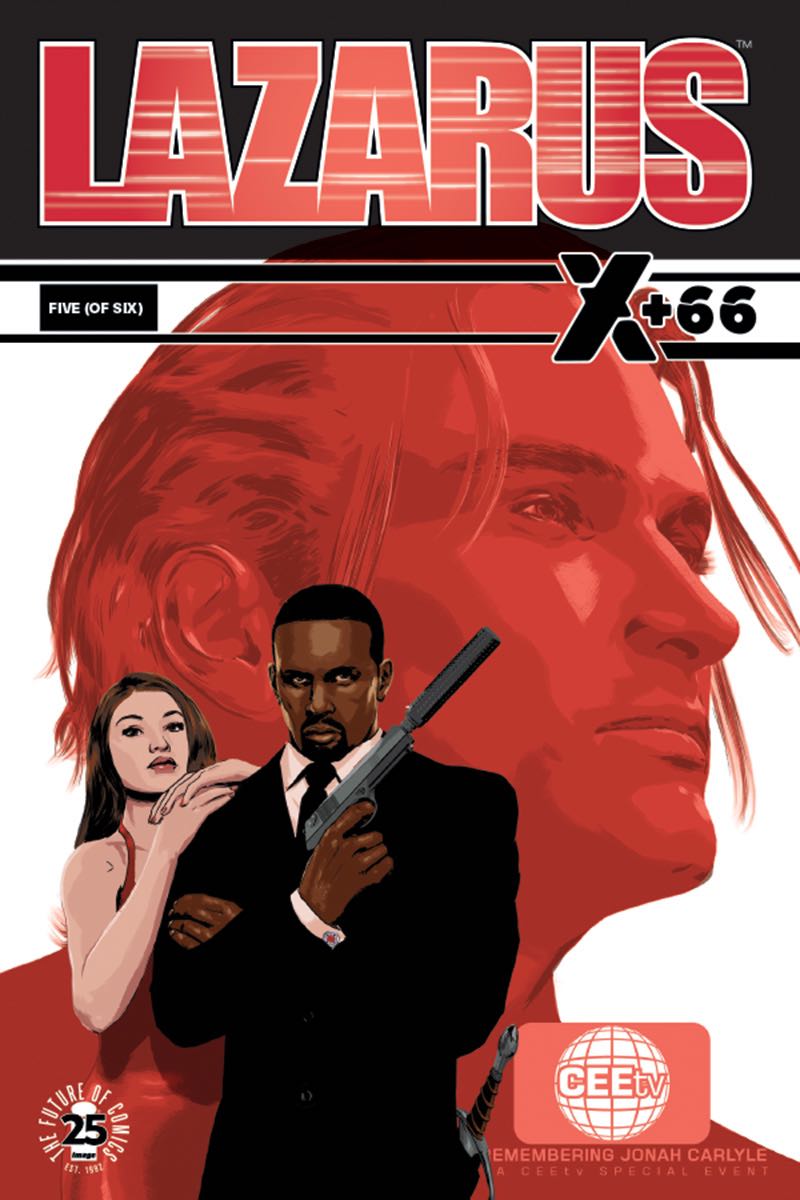 Lazarus: X+66 #5
Manifest Destiny #32 (Roberts & Gieni Cover)
Manifest Destiny #32 (Walking Dead #19 Tribute Cover)
Motor Crush #8 (Stewart Cover)
Motor Crush #8 (Tarr Cover)
Outcast Book 2
Renato Jones, Season Two #5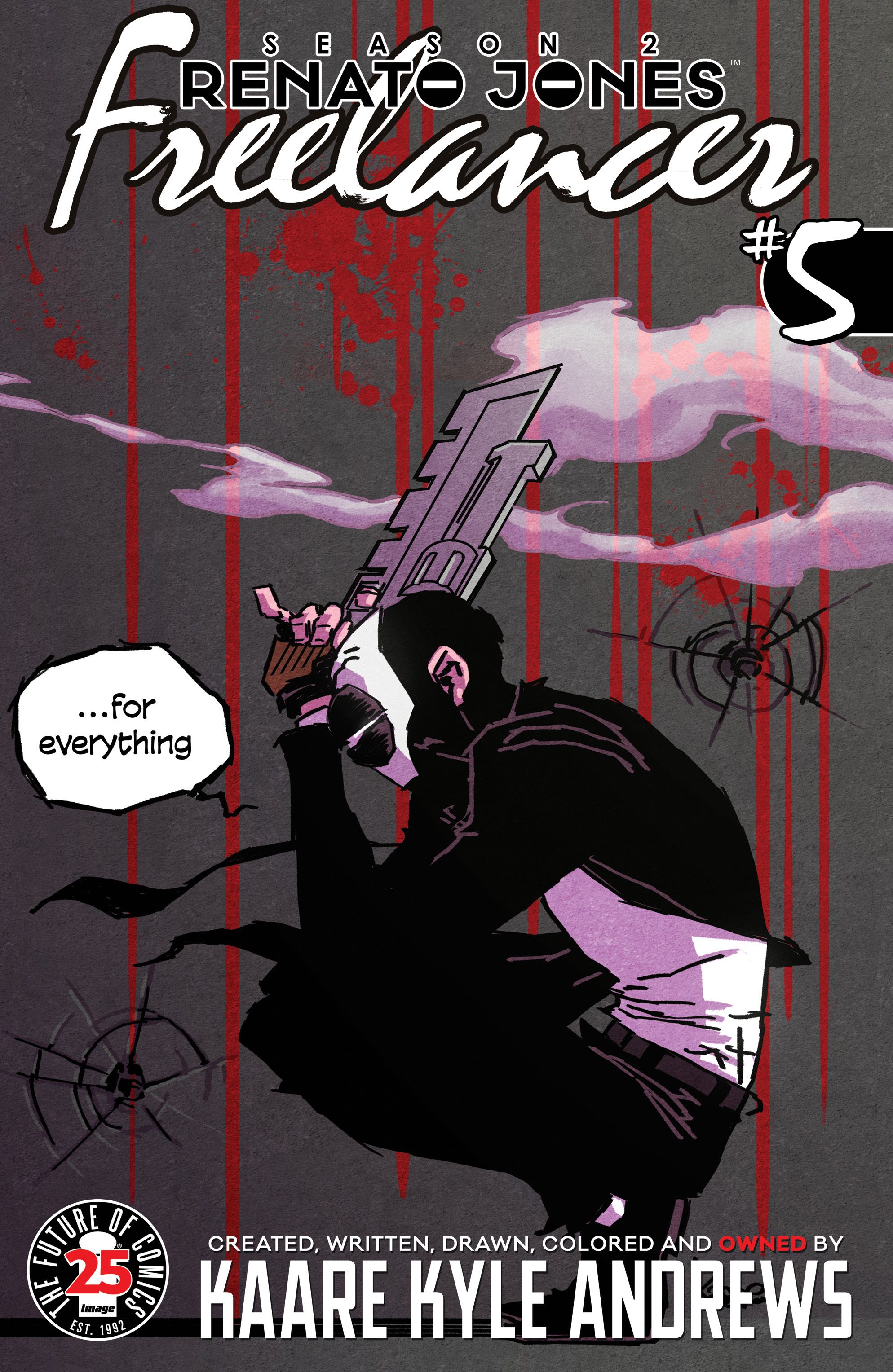 Sacred Creatures #5 (25 Copy Cover)
Sacred Creatures #5 (Janson Cover)
Sacred Creatures #5 (Raimondi Cover)
Spawn #280 (Alexander & Walcott Cover)
Spawn #280 (B&W Alexander & Walcott Cover)
Spy Seal #4
The Beauty #17 (Haun & Rauch Cover)
The Beauty #17 (Smallwood Cover)
The Ghost Fleet: The Whole Goddamned Thing
Dynamite Entertainment (22 issues)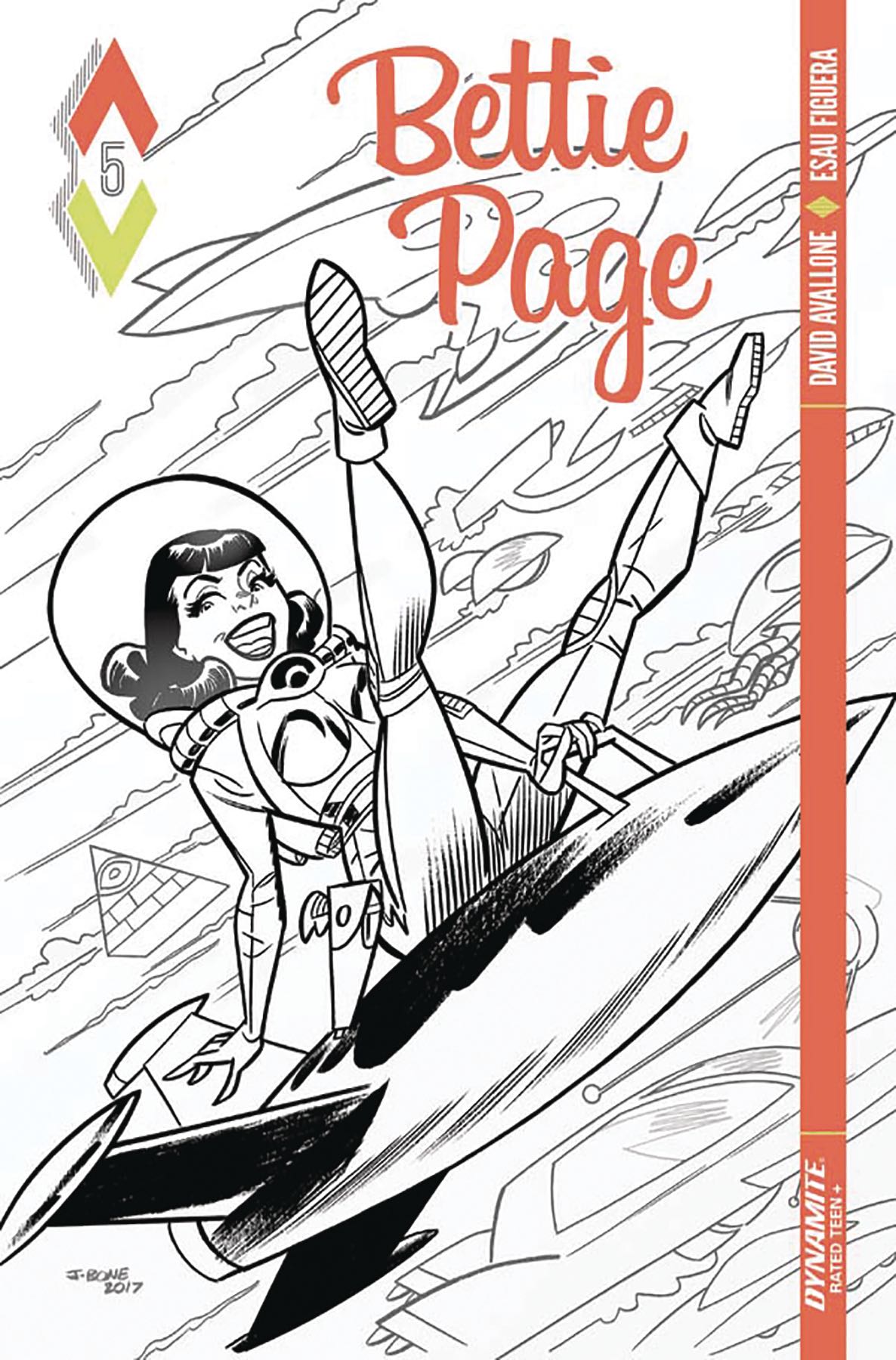 Bettie Page #5 (10 Copy Bone B&W Cover)
Bettie Page #5 (20 Copy Linsner Virgin Cover)
Bettie Page #5 (30 Copy Bone Virgin Cover)
Bettie Page #5 (Bone Cover)
Bettie Page #5 (Linsner Cover)
Bettie Page #5 (Photo Cover)
Gwar: Orgasmageddon #1 (Group Signed Edition)
John Wick #1 (Cassaday Subscription Cover)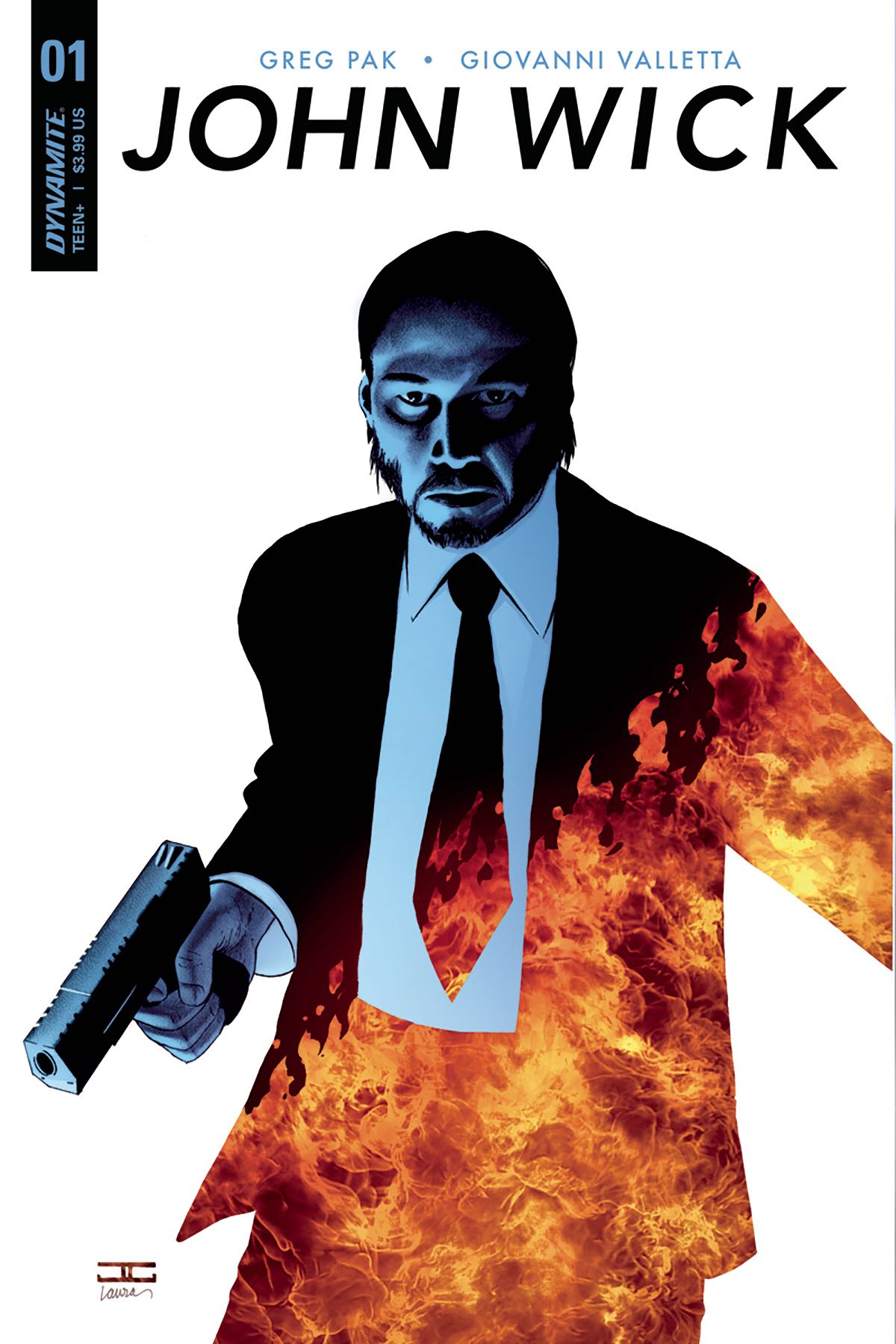 John Wick #1 (Cowan / Sienkiewicz Cover)
John Wick #1 (Photo Cover)
John Wick #1 (Valletta Cover)
Justice Inc.: Faces of Justice #4
KISS: The Elder Vol. 2
The Complete Battlefields Vol. 3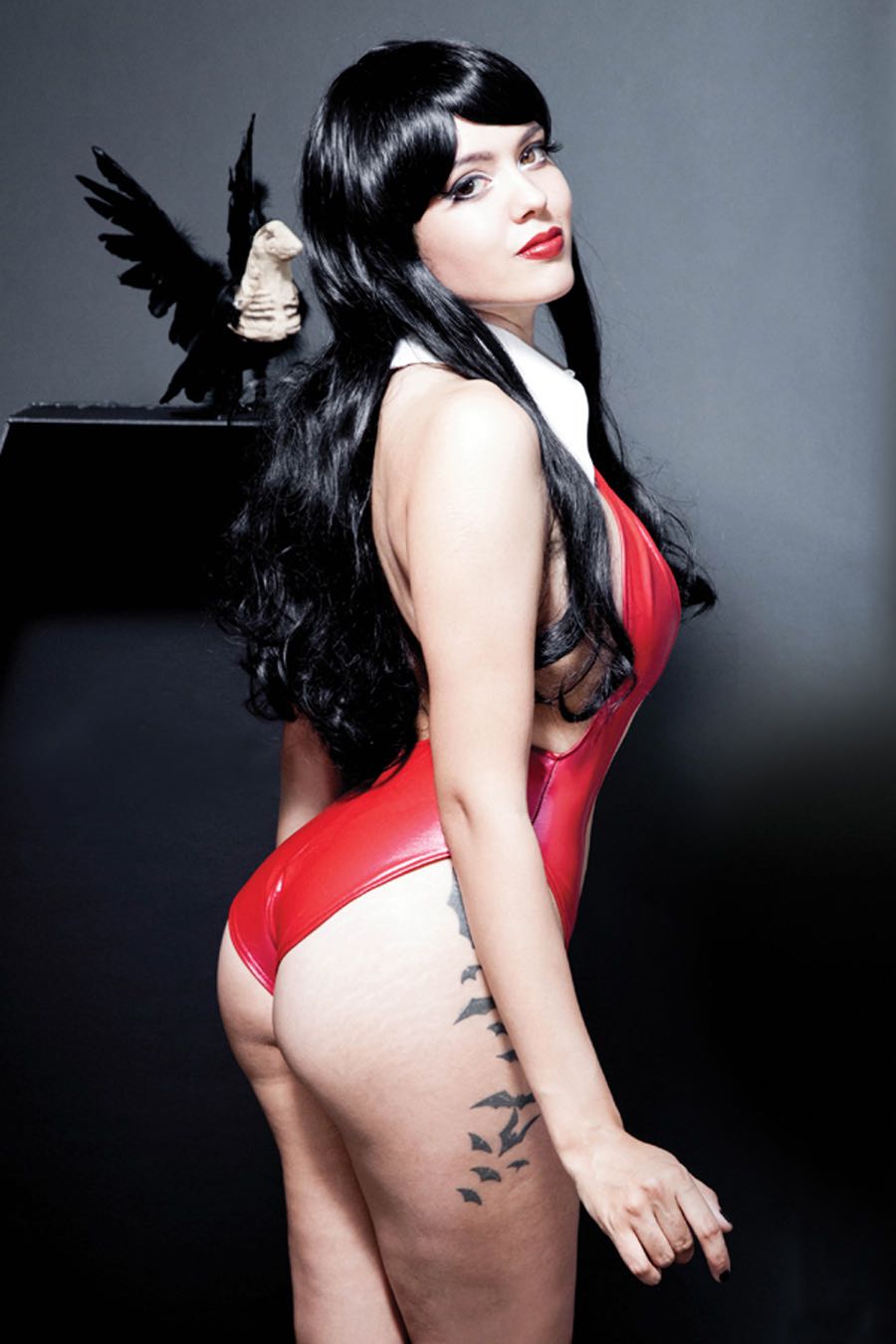 Vampirella #8 (10 Copy Cosplay Cover)
Vampirella #8 (20 Copy Tan B&W Cover)
Vampirella #8 (30 Copy Broxton Cover)
Vampirella #8 (40 Copy Tan Virgin Cover)
Vampirella #8 (Broxton Subscription Cover)
Vampirella #8 (Cosplay Cover)
Vampirella #8 (Fornes Cover)
Vampirella #8 (Tan Cover)
DC Comics (19 issues)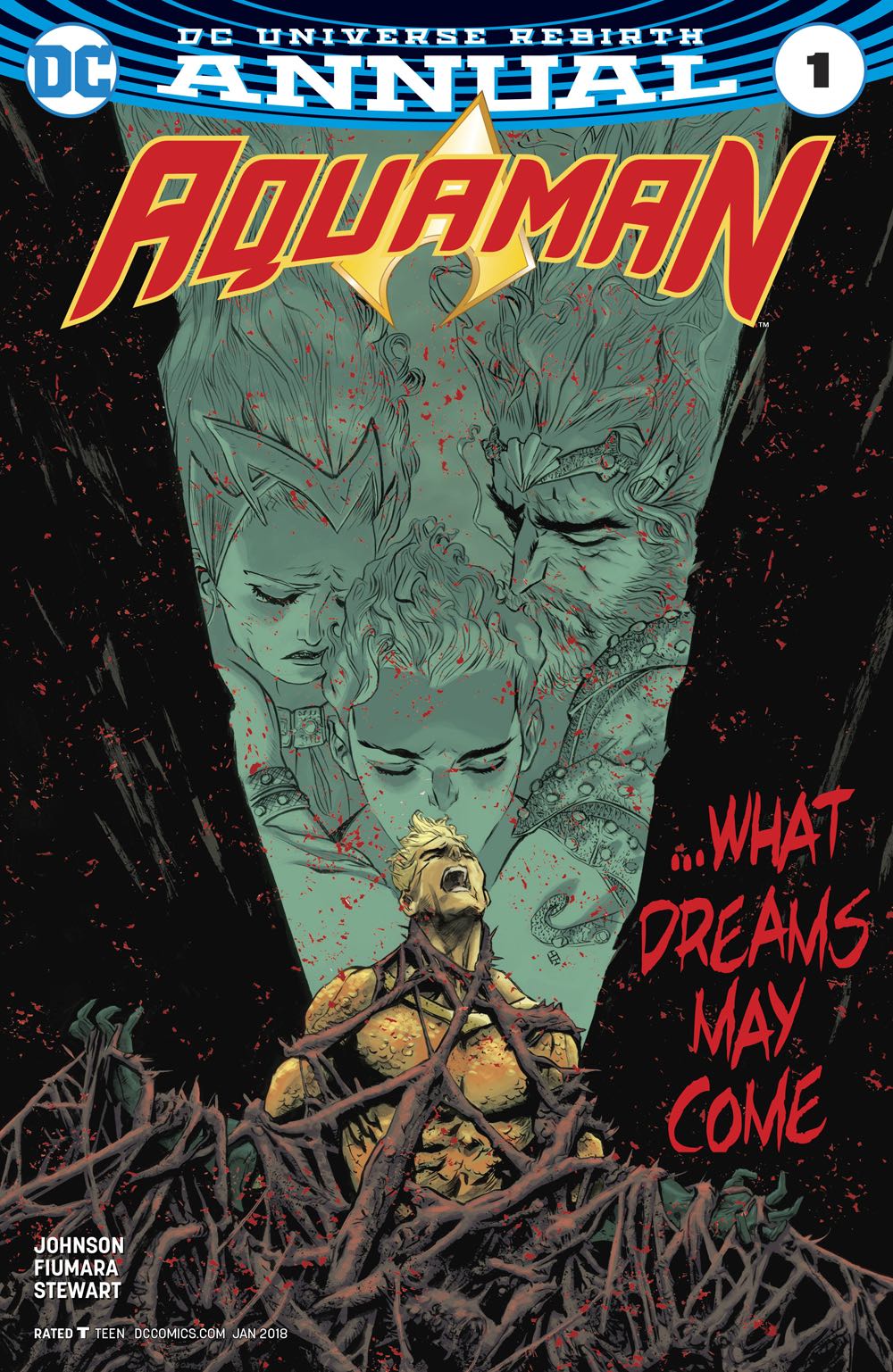 Aquaman Annual #1
Batman Annual #2
Batman: Creature of the Night #1
Batman: The Devastator #1 (Metal 2nd Printing)
Batman: The Red Death #1 (Metal 3rd Printing)
Dark Days: The Forge & The Casting #1 (Director's Cut)
Gotham Academy: Second Semester Vol. 2: The Ballad of Olive
Green Arrow Annual #1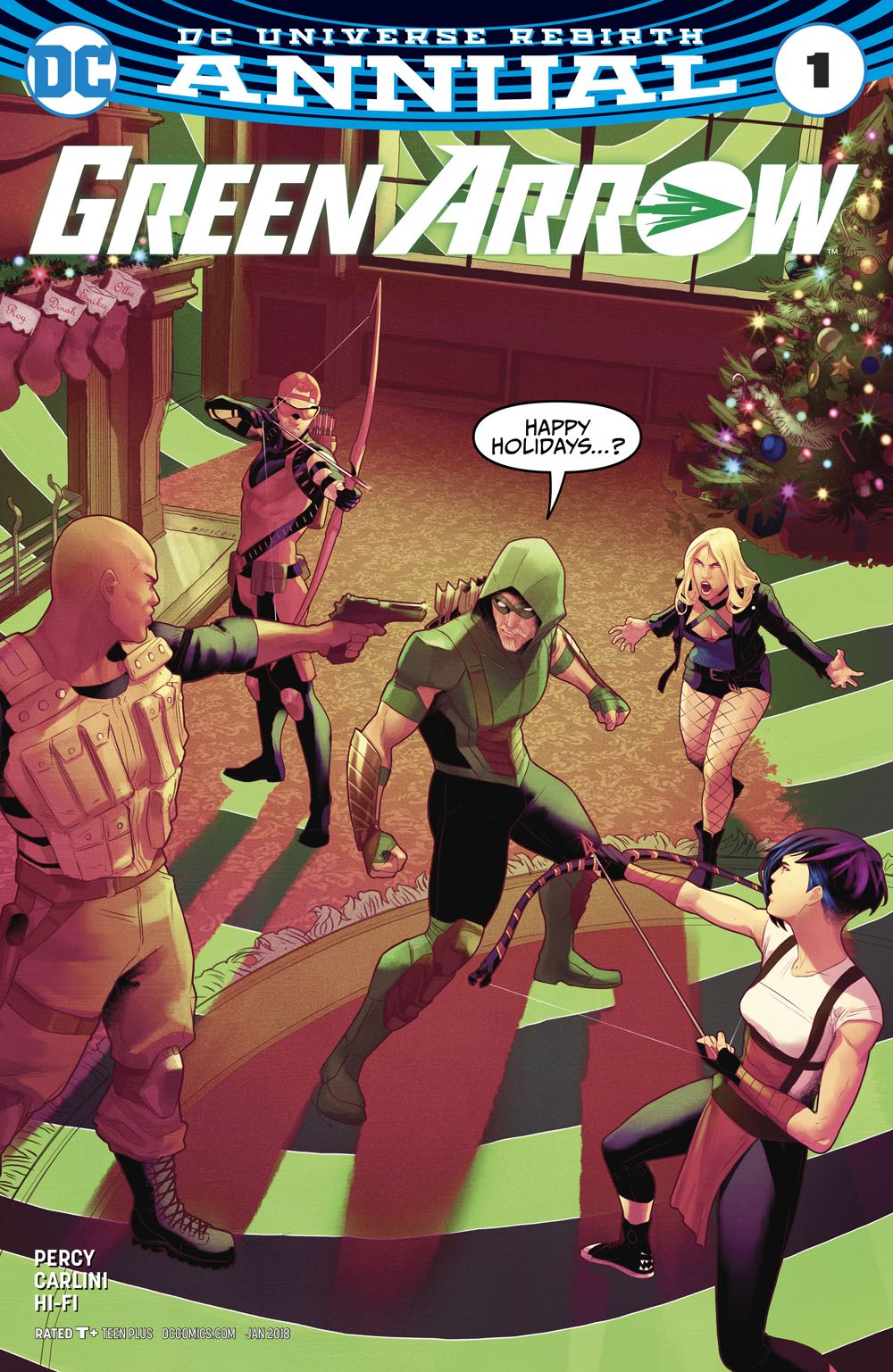 Hal Jordan and The Green Lantern Corps #33
Hal Jordan and The Green Lantern Corps #33 (Variant Cover)
Injustice 2 Annual #1
Justice League of America Annual #1
Mystik U #1
New Talent Showcase 2017 #1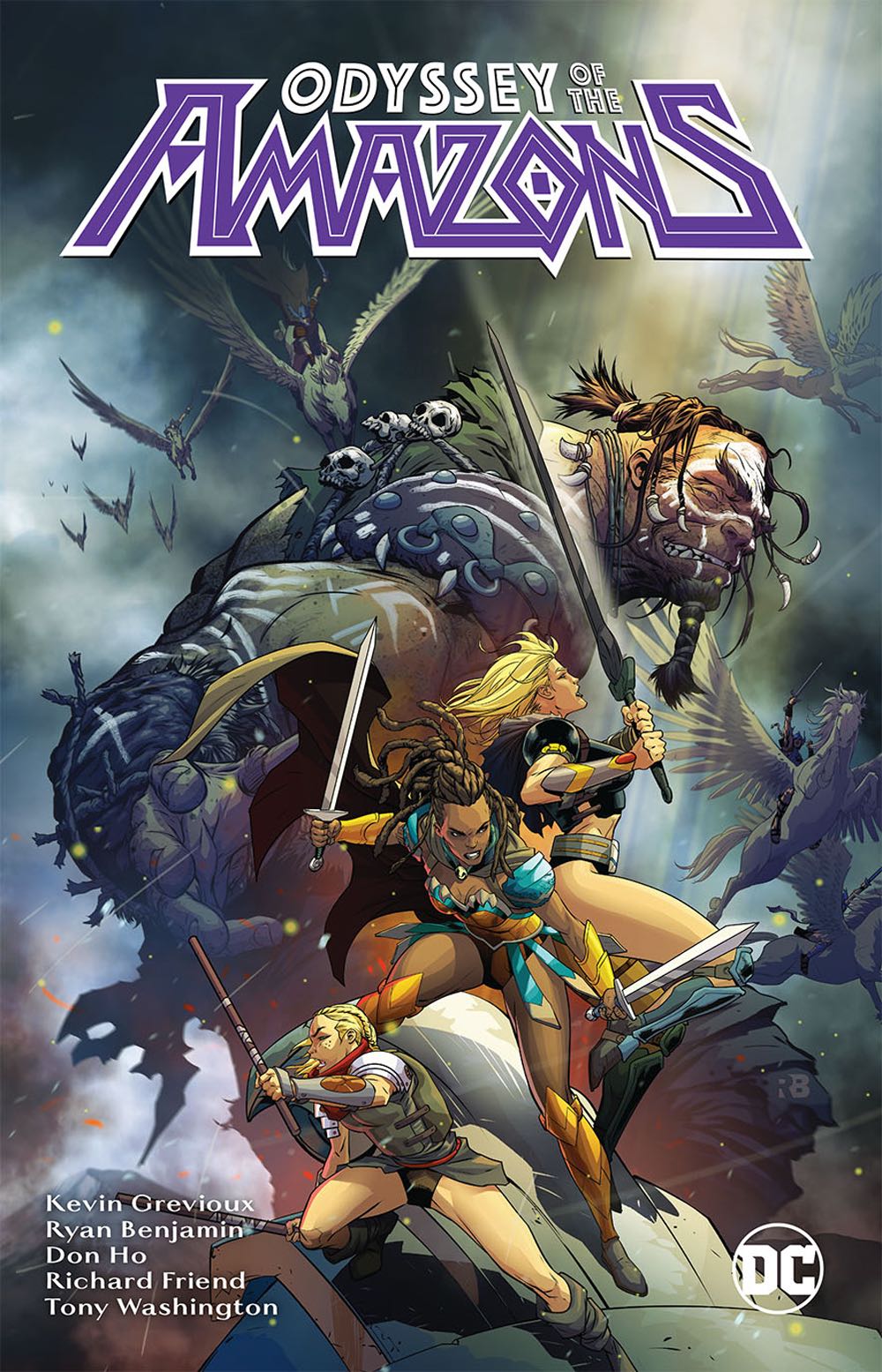 Odyssey of the Amazons
Super Sons Annual #1
Superman Vol. 4: Black Dawn (Rebirth)
Superwoman Vol. 2: Rediscovery (Rebirth)
The Flash by Geoff Johns Book 4
Boundless Comics (14 issues)
Jungle Fantasy: Survivors #7
Jungle Fantasy: Survivors #7 (Bikini Babes Cover)
Jungle Fantasy: Survivors #7 (Breezy Cover)
Jungle Fantasy: Survivors #7 (Luscious Cover)
Jungle Fantasy: Survivors #7 (Natural Beauty Cover)
Jungle Fantasy: Survivors #7 (Sultry Cover)
Jungle Fantasy: Survivors #7 (Wrap Cover)
Lookers: Ember #4
Lookers: Ember #4 (Bondage Cover)
Lookers: Ember #4 (GGA Homage Cover)
Lookers: Ember #4 (Luscious Cover)
Lookers: Ember #4 (Sexy Spies Cover)
Lookers: Ember #4 (Workout Cover)
Lookers: Ember #4 (Wrap Cover)
Titan Books (10 issues)
Captain Kronos #3 (Gulacy Cover)
Captain Kronos #3 (Hammer Glamour Cover)
Doctor Who: New Adventures with the Eleventh Doctor, Year Three #12 (Carr Cover)
Doctor Who: New Adventures with the Eleventh Doctor, Year Three #12 (Myers & Smith Cover)
Doctor Who: New Adventures with the Eleventh Doctor, Year Three #12 (Photo Cover)
Quake: Champions #3 (Game Cover)
Quake: Champions #3 (Quah Cover)
Quarry's War #1 (Dalton Cover)
Quarry's War #1 (Drummond Cover)
Quarry's War #1 (Ronald Cover)
Action Lab (9 issues)
Medisin #6
Miraculous #17: Pixelator (Cover A)
Miraculous #17: Pixelator (Cover B)
Vampblade, Season Two #9 ('90s Cover)
Vampblade, Season Two #9 ('90s Risque Cover)
Vampblade, Season Two #9 (Stanley Cover)
Vampblade, Season Two #9 (Stanley Risque Cover)
Vampblade, Season Two #9 (Winston Young Cover)
Vampblade, Season Two #9 (Winston Young Risque Cover)
BOOM! Studios (9 issues)
Bad Mask
Death Be Damned Vol. 1
Hi-Fi Fight Club #4
Labyrinth 2017 Special #1
Labyrinth 2017 Special #1 (10 Copy Sook Cover)
Labyrinth 2017 Special #1 (Subscription Stokely Cover)
Regular Show Vol. 5: Parks and Wreck
The Woods Vol. 8
The Woods Vol. 8
Fantagraphics (9 issues)
I Am Not Okay With This
Love & Rockets Magazine #1 (Gilbert Limited Edition Cover)
Peanuts Every Sunday Vol. 5: 1971-1975
Pogo: The Complete Syndicated Strips Vol. 4: Vote Pogo
Pogo: The Complete Syndicated Strips Vols 3 & 4
Prince Valiant Vols. 1-3: 1937-1942
Run For It: Slaves Who Fought For Their Freedom
Street Fighting Men Vol. 1: Spain
Zegas
Valiant (8 issues)
Eternity #2 (20 Copy Kindt Cover)
Eternity #2 (40 Copy Lafuente Cover)
Eternity #2 (Djurdjevic Cover)
Eternity #2 (Muller Cover)
War Mother #4 (10 Copy Salgado Cover)
War Mother #4 (20 Copy Peeples Cover)
War Mother #4 (Gorham Cover)
War Mother #4 (Mack Cover)
Zenescope (8 issues)
Grimm Fairy Tales: Dance of the Dead #2 (Murti Cover)
Grimm Fairy Tales: Tarot #3 (Chen Cover)
Grimm Fairy Tales: Tarot #3 (Meloni Cover)
Grimm Fairy Tales: Tarot #3 (Rosete Cover)
Grimm Fairy Tales: Tarot #3 (Silva Cover)
Robyn Hood: The Hunt #5 (George Cover)
Robyn Hood: The Hunt #5 (Goh Cover)
Robyn Hood: The Hunt #5 (Reyes Cover)
American Mythology (7 issues)
Equilibrium #1-3 (Photo Covers)
Eternal Thirst of Dracula #1 (Brides Nude Cover)
Hatchet #2 (Larocque No Mercy Cover)
Hatchet #2 (Mangum Peekaboo Cover)
Underdog: 1975 (3 Copy Retro Animation Cover)
Underdog: 1975 (Galvan Throwback Homage Cover)
Underdog: 1975 (Owsley Classic Cover)
Keenspot (7 issues)
Immortal #3 (Furtado Cover)
Immortal #3 (Gieni Cover)
Marry Me #9
No Room for Magic #2 (Ramos Cover)
The Hunters of Salamanstra Vol. 2
Trump's Titans #2 (Luxurious Gold Blank Cover)
Trump's Titans #2 (Terrific Tremendous Cover)
Alternative Comics (6 issues)
Cupcake & Astronaut
Ink Brick #3
Life of Vice
My Summer with the Hawaiian Fire Goddess
Nurse Nurse
Slasher
Avatar (6 issues)
Cinema Purgatorio #13
Cinema Purgatorio #13 (Ancient Tome Premium Cover)
Cinema Purgatorio #13 (Code Pru Cover)
Cinema Purgatorio #13 (Modded Cover)
Cinema Purgatorio #13 (Perfect Union Cover)
Cinema Purgatorio #13 (Vast Cover)
Red Giant Productions (6 issues)
Darchon #1
Katrina #1
Markiplier #1
Wayward Legends #1
Wayward Legends #2
Wayward Sons #1
Oni Press (5 issues)
Heartthrob, Season Two #5
Kaijumax, Season 3 #5
Night's Dominion, Season 2 #4
Rick and Morty #32
Rick and Morty #32 (Blas Cover)
PS Artbooks (5 issues)
Adventures Into Darkness (Slipcase Edition)
Adventures Into Darkness Vol. 2
The Lost World (Slipcase Edition)
The Unseen
Unknown World: Strange Stories (Slipcase Edition)
Scout Comics (5 issues)
Graveland #3
Heavenly Blues #5
Little Guardians
Solar Flare
Solar Flare, Season 2 #2
Antarctic Press (4 issues)
Arya #2
Blade Bunny Vol. 2
Gold Digger #248
Gold Digger #250
Lion Forge Comics (4 issues)
Catalyst Prime: Kino #1
Catalyst Prime: Kino #1 (20 Copy Cassaday Cover)
Catalyst Prime: Kino #1 (25 Copy Jimenez Connecting Cover)
Catalyst Prime: Kino #1 (5 Copy Randolph Cover)
Aftershock Comics (3 issues)
Dark Ark #3
Fu Jitsu #3
InseXts Vol. 2
Aspen Comics (3 issues)
Lola XOXO #5 (10 Copy Cover)
Lola XOXO #5 (Abel Cover)
Lola XOXO #5 (Oum Cover)
BroadSword Comics (3 issues)
Tarot: Witch of the Black Rose #107
Tarot: Witch of the Black Rose #107 (Litho Edition)
Tarot: Witch of the Black Rose #107 (Photo Cover)
Udon (3 issues)
Street Fighter vs. Darkstalkers #7 (Cruz Cover)
Street Fighter vs. Darkstalkers #7 (Huang Cover)
Street Fighter: Reloaded #1
AC Comics (2 issues)
Men of Mystery #106
The Charlton Arrow #2
Amigo Comics (2 issues)
Rogues! Vol. 4: Odd Parenthood
The Apocalypse Girl #3
Black Mask (2 issues)
Black AF: America's Sweetheart
The Forevers #5
Chapterhouse Comics (2 issues)
Fallen Suns #3
Northguard, Season 2 #3
Comix Tribe (2 issues)
Sink #1 (2nd Printing)
Sink #3
Conundrum Press (2 issues)
Mister Morgen
Neil the Horse
Dark Horse Comics (2 issues)
B.P.R.D.: The Devil You Know #4
Conan the Slayer Vol. 2
Nobrow Press (2 issues)
Geis: A Game Without Rules
The Senses
Rebellion / 2000 AD (2 issues)
Judge Dredd: The Complete Case Files Vol. 30
Misty Vol. 2
Red 5 (2 issues)
Chasing Hitler #1
Duel Identity #1
Aardvark-Vanaheim (1 issue)
The Death of Cerebus: In Hell? #1
Albatross Funnybooks (1 issue)
Galaktikon #4
Alterna Comics (1 issue)
Scrimshaw Vol. 1
American Gothic Press (1 issue)
Killbox: Chicago #4
Amryl Entertainment (1 issue)
Cavewoman: Pool Party #1 (Massey Cover)
Arcana Comics (1 issue)
DominatriX: Hellbent in Heels #1
Archie Comics (1 issue)
Archie Comics Double Digest #284
Blackbox Comics (1 issue)
I.T.: The Secret World of Modern Banking 2 #2 (Michael Cover)
Comic Book Legal Defense Fund (1 issue)
Comic Book Legal Defense Fund: Defender #4 (Bundle of 50)
Cosmic Times (1 issue)
Sugar Boogarz #2
Darby Pop (1 issue)
Santa Claus: Private Eye
Heavy Metal (1 issue)
Interceptor
Improper Books (1 issue)
Mulp: Sceptre of the Sun #4
Kenzer and Company (1 issue)
Knights of the Dinner Table: Bundle of Trouble Vol. 58
New England Comics (1 issue)
The Tick #2
New York Review Comics (1 issue)
The Green Hand and Other Stories
Northwest Press (1 issue)
The Big Book of Bisexual Trials and Errors
Space Goat Productions (1 issue)
Heroines #3
Storm King Productions (1 issue)
Tales of Science Fiction: Vortex #2
T Pub (1 issue)
Theatrics
Vault Comics (1 issue)
Reactor #1
Verotik (1 issue)
Verotika Returns Special #4
Vertigo (1 issue)
The Invisibles Book 2