By: JD Hardin
It's been a while, but here we are. DC's Dark Knights Metal officially kicks off today (it's gonna go fast, grab it while you can.) Marvel continues it's omage to Jack Kirby with some more True Believers reprints, along with their fast selling Generations series. A relatively slow week for comic fans, but the offerings we do have this week are delicious.
Now……
LET'S RAID THE RACKS!!!
Support Literacy, Read Comics.
Brought to you by:
Like their Facebook and follow them on Twitter
Pick of the Week
Top Rated Title
Top Rated Publisher
Marvel Comics (46 issues)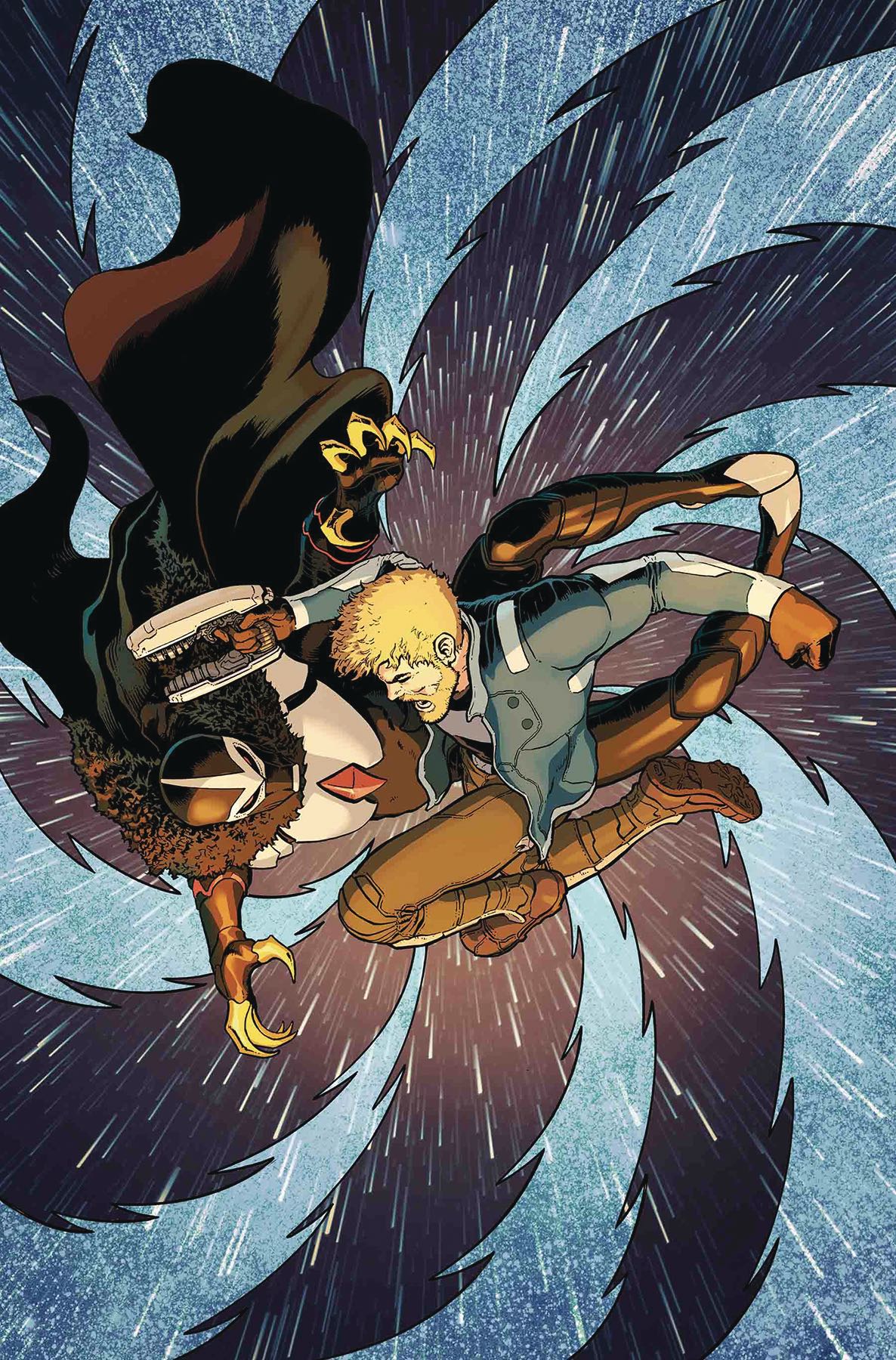 All-New Guardians of the Galaxy #8
Astonishing X-Men #2
Astonishing X-Men #2 (Stegman Cover)
Astonishing X-Men #2 (Torque Character Cover)
Astonishing X-Men #2 (Yu Villain Cover)
Avengers: The Initiative Vol. 2
Black Panther & The Crew #5
Captain America #1 (True Believers Kirby Cover)
Deadpool 2099
Generation X #5
Generations: Wolverine & All-New Wolverine #1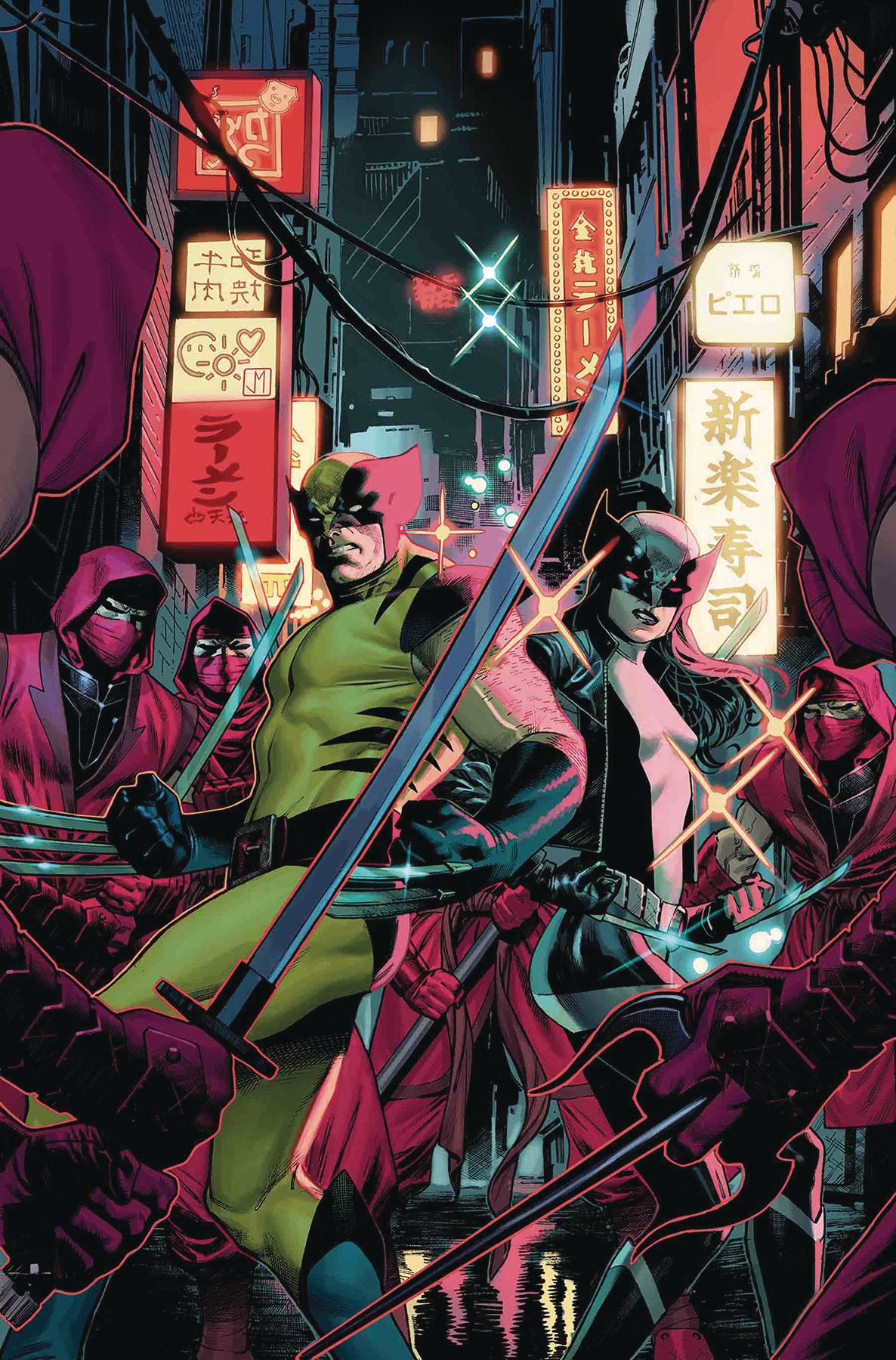 Generations: Wolverine & All-New Wolverine #1 (Coipel Cover)
Generations: Wolverine & All-New Wolverine #1 (Ross Connecting Cover)
Generations: Wolverine & All-New Wolverine #1 (Shalvey Cover)
Gwenpool #19
Heroes For Hire: The Abnett and Lanning Complete Collection
Invincible Iron Man #10
Invincible Iron Man #10 (Marvel vs. Capcom Joe Ng Cover)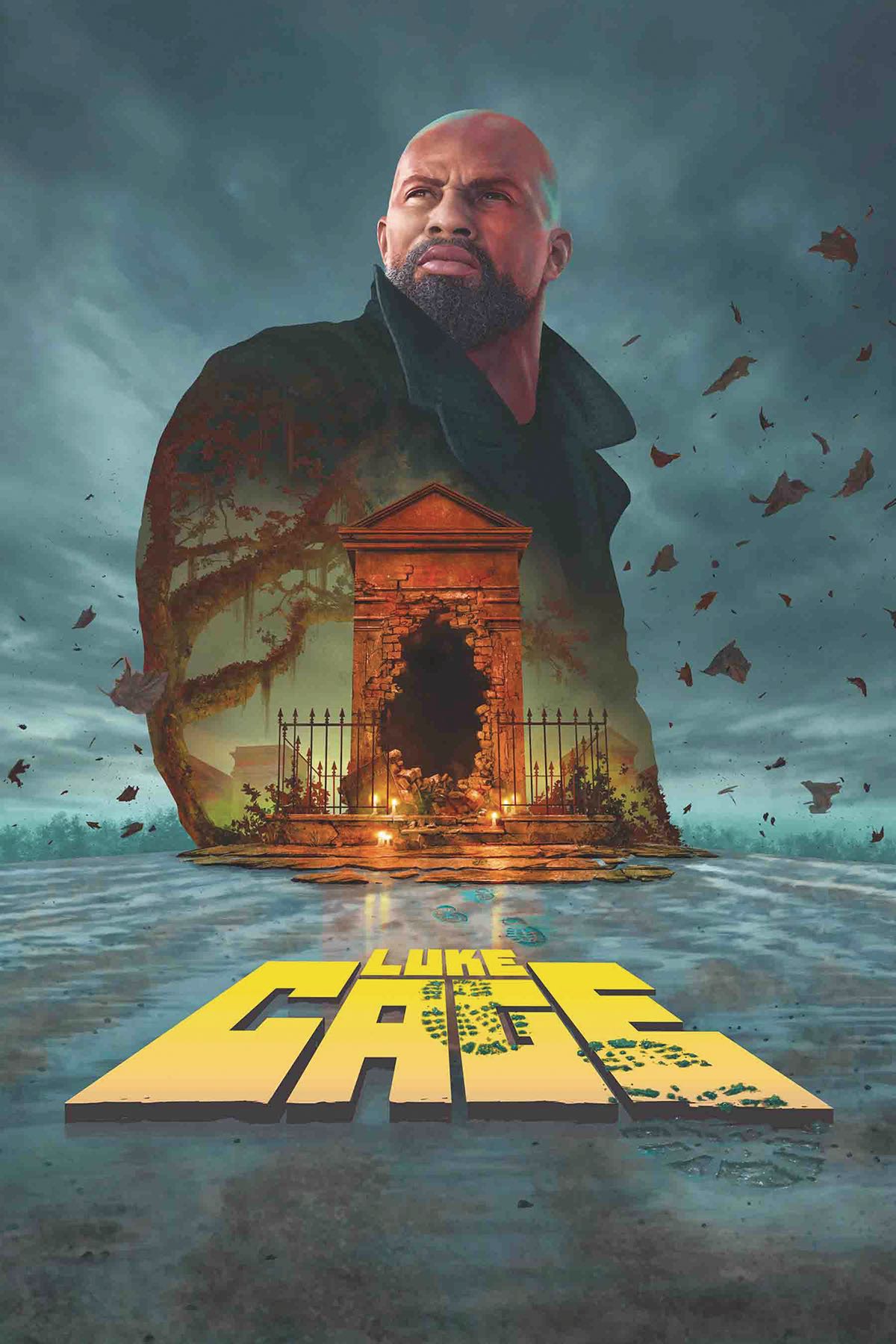 Luke Cage #4
Monsters Unleashed! #5
Royals #6
Royals #6 (Martin Cover)
Secret Empire: Brave New World #5
Silver Surfer #13
Spider-Men II #1 (2nd Printing Pichelli Cover)
Spider-Men II #2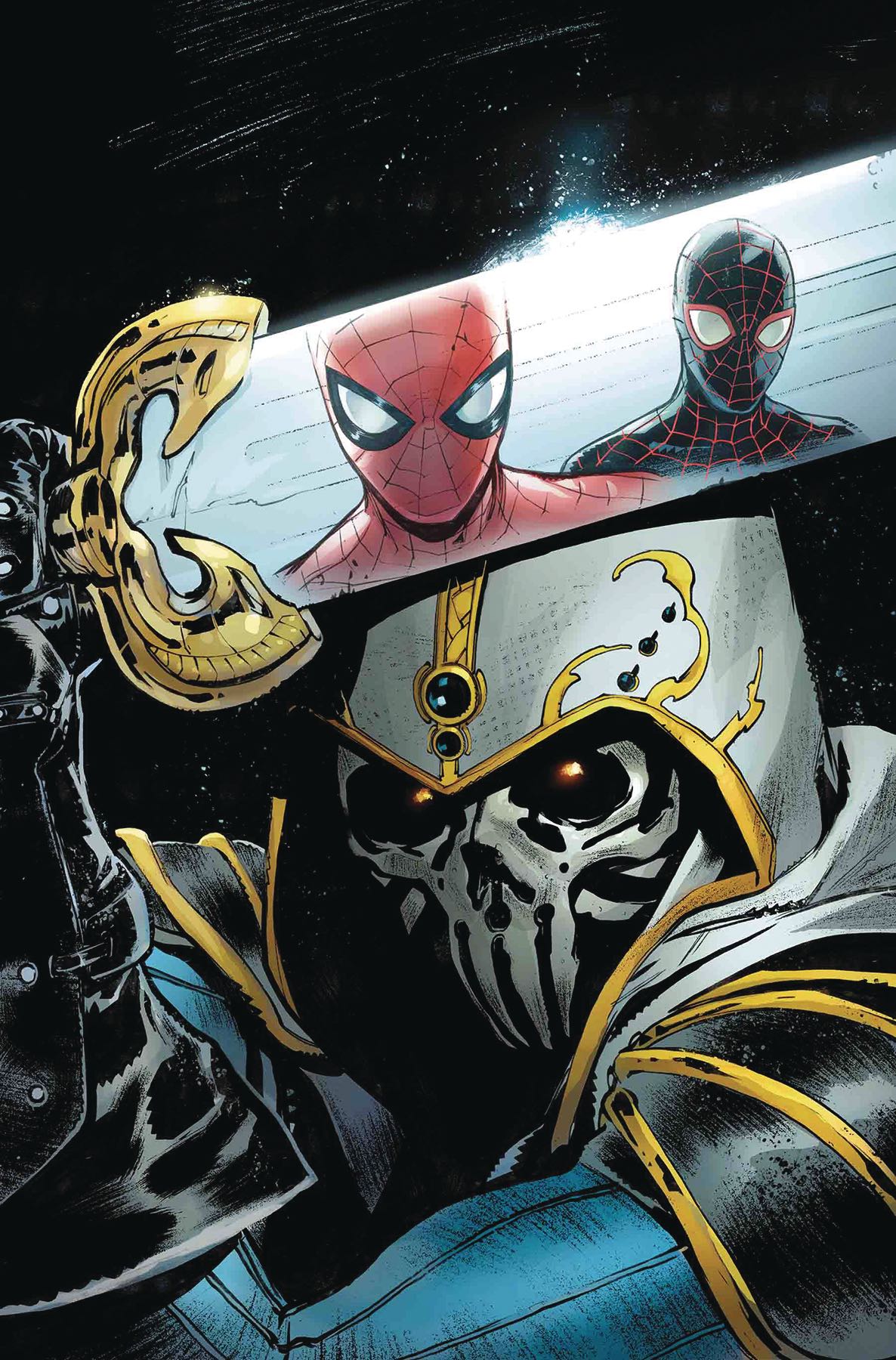 Spider-Men II #2 (Dell'otto Cover)
Spider-Men II #2 (Saiz Connecting Cover)
Star Wars #34
Star Wars #34 (Acuna Star Wars 40th Anniversary Cover)
Star Wars #34 (Christopher Action Figure Cover)
Star Wars: Poe Dameron #18
Star Wars: Poe Dameron #18 (Moore Star Wars 40th Anniversary Cover)
The Amazing Spider-Man: Renew Your Vows #10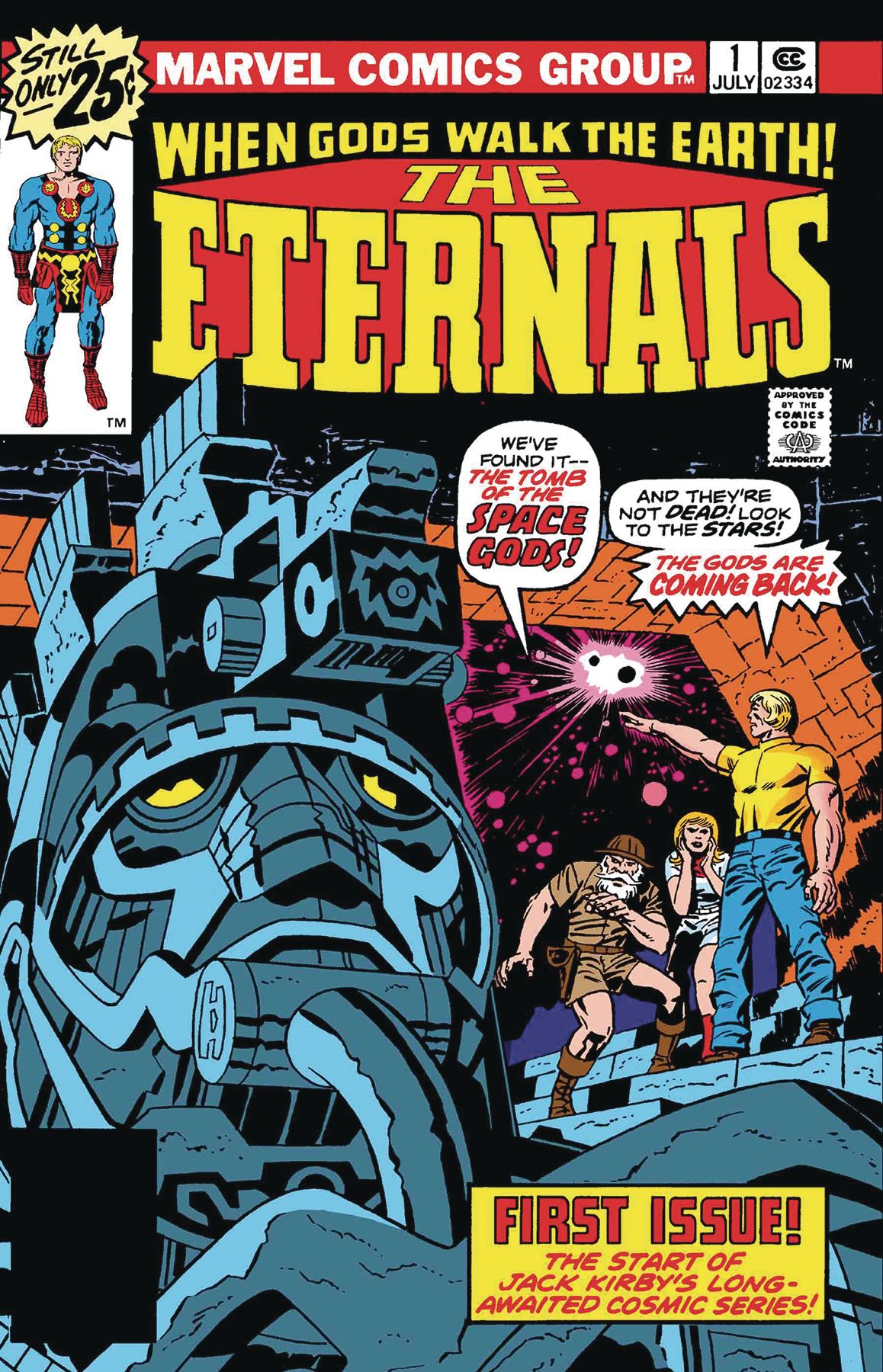 The Eternals #1 (True Believers Kirby Cover)
The Mighty Thor #22
The Mighty Thor #22 (Marvel vs. Capcom Cover)
The Punisher: Suicide Run
The Unbelievable Gwenpool Vol. 3: Totally in Continuity
Thor: Ragnarok Prelude #4
Totally Awesome Hulk #22
U.S.Avengers #9
Ultimates 2 #100
Ultimates 2 #100 (Bagley Cover)
Ultimates 2 #100 (Kirby 100th Birthday Cover)
X-Men: Blue #9
Dynamite Entertainment (39 issues)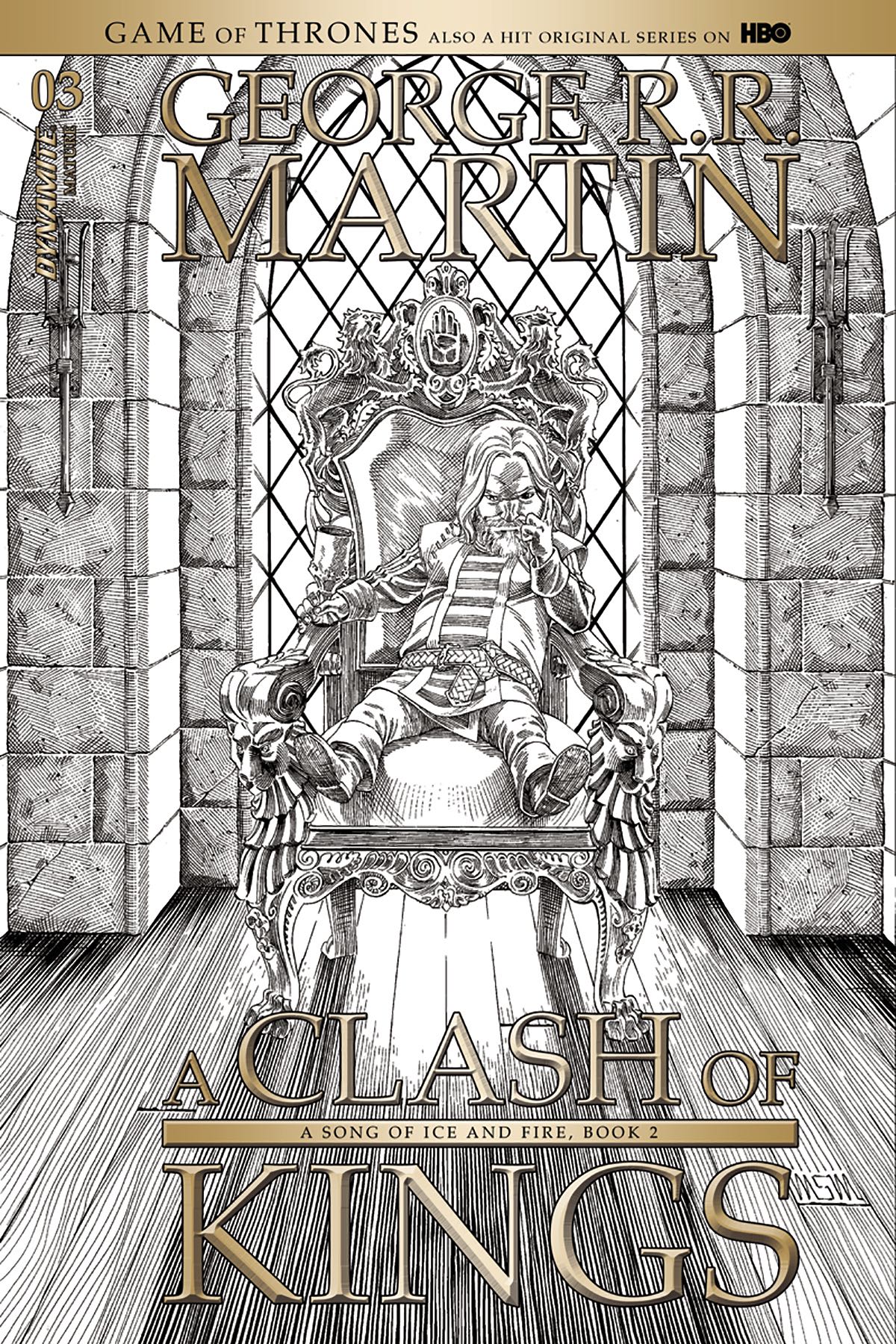 A Game of Thrones: A Clash of Kings #3 (10 Copy Cover)
A Game of Thrones: A Clash of Kings #3 (15 Copy Cover)
A Game of Thrones: A Clash of Kings #3 (25 Copy Cover)
A Game of Thrones: A Clash of Kings #3 (Miller Cover)
A Game of Thrones: A Clash of Kings #3 (Subscription Cover)
Bettie Page #2 (10 Copy Chantler B&W Cover)
Bettie Page #2 (20 Copy Linsner Virgin Cover)
Bettie Page #2 (30 Copy Chantler Virgin Cover)
Bettie Page #2 (Chantler Cover)
Bettie Page #2 (Linsner Cover)
Bettie Page #2 (Photo Cover)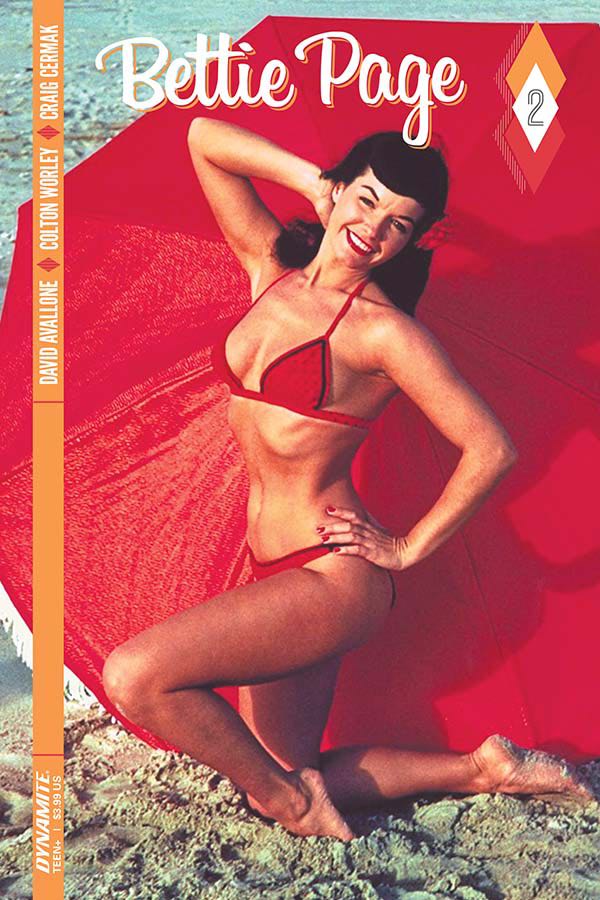 James Bond: Kill Chain #2 (10 Copy B&W Cover)
James Bond: Kill Chain #2 (Smallwood Cover)
Magnus #3 (10 Copy Camuncoli B&W Cover)
Magnus #3 (Camuncoli Cover)
Magnus #3 (Fornes Cover)
Red Rising #4 (Cypress Cover)
Red Rising #4 (Powell Cover)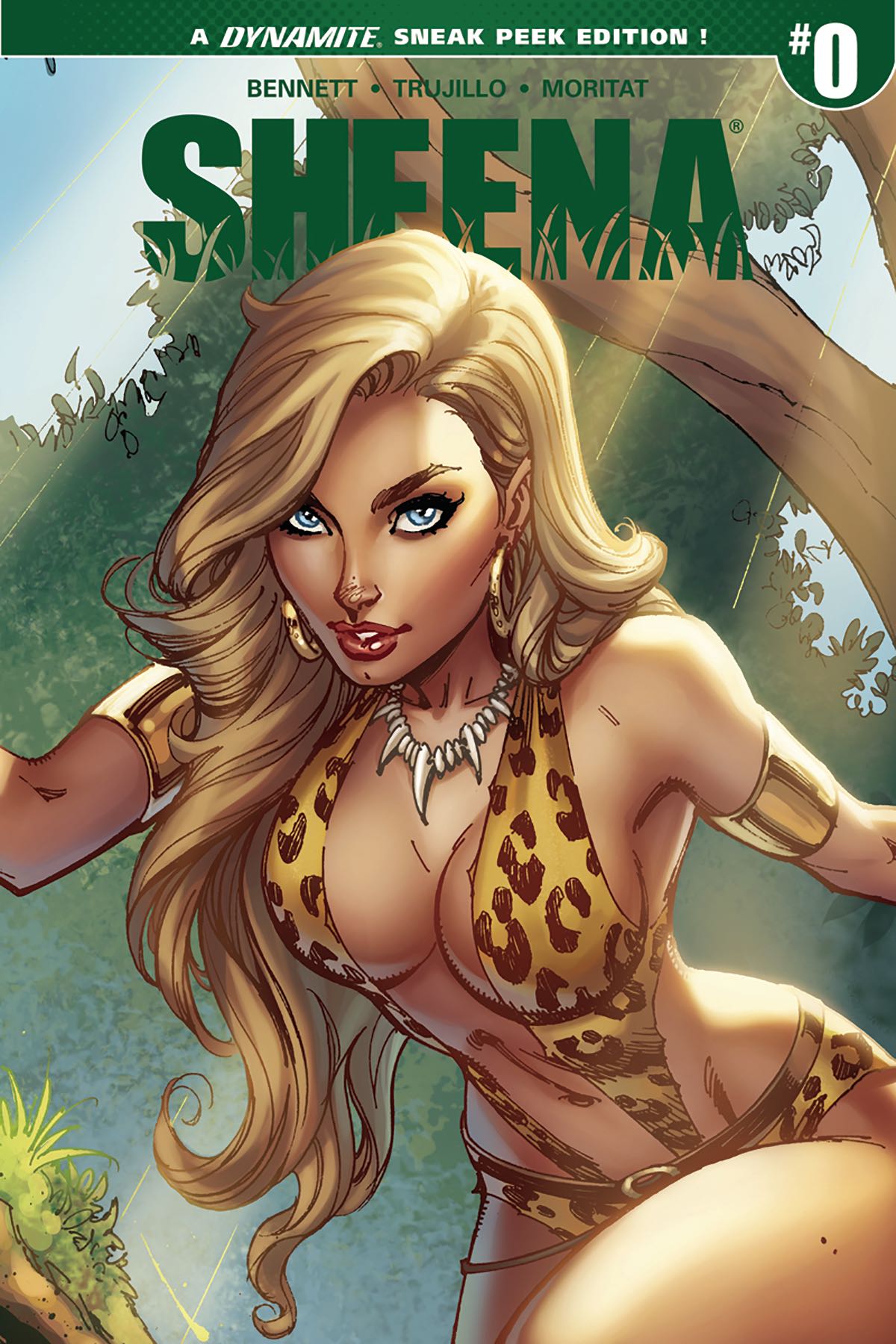 Sheena #0 (100 Copy Campbell Sneak Peek Cover)
Sheena #0 (25 Copy Moritat Sneak Peek Cover)
Sheena #0 (50 Copy Sook Sneak Peek Cover)
Sheena #0 (Lupacchino Cover)
The Spirit: The Corpse-Makers #4 (10 Copy Cover)
The Spirit: The Corpse-Makers #4 (Francavilla Cover)
The Spirit: The Corpse-Makers #5 (10 Copy Cover)
The Spirit: The Corpse-Makers #5 (Francavilla Cover)
Vampirella #5 (10 Copy Cosplay Virgin Cover)
Vampirella #5 (20 Copy Tan B&W Cover)
Vampirella #5 (30 Copy Broxton B&W Cover)
Vampirella #5 (40 Copy Tan Virgin Cover)
Vampirella #5 (Broxton Subscription Cover)
Vampirella #5 (Cosplay Cover)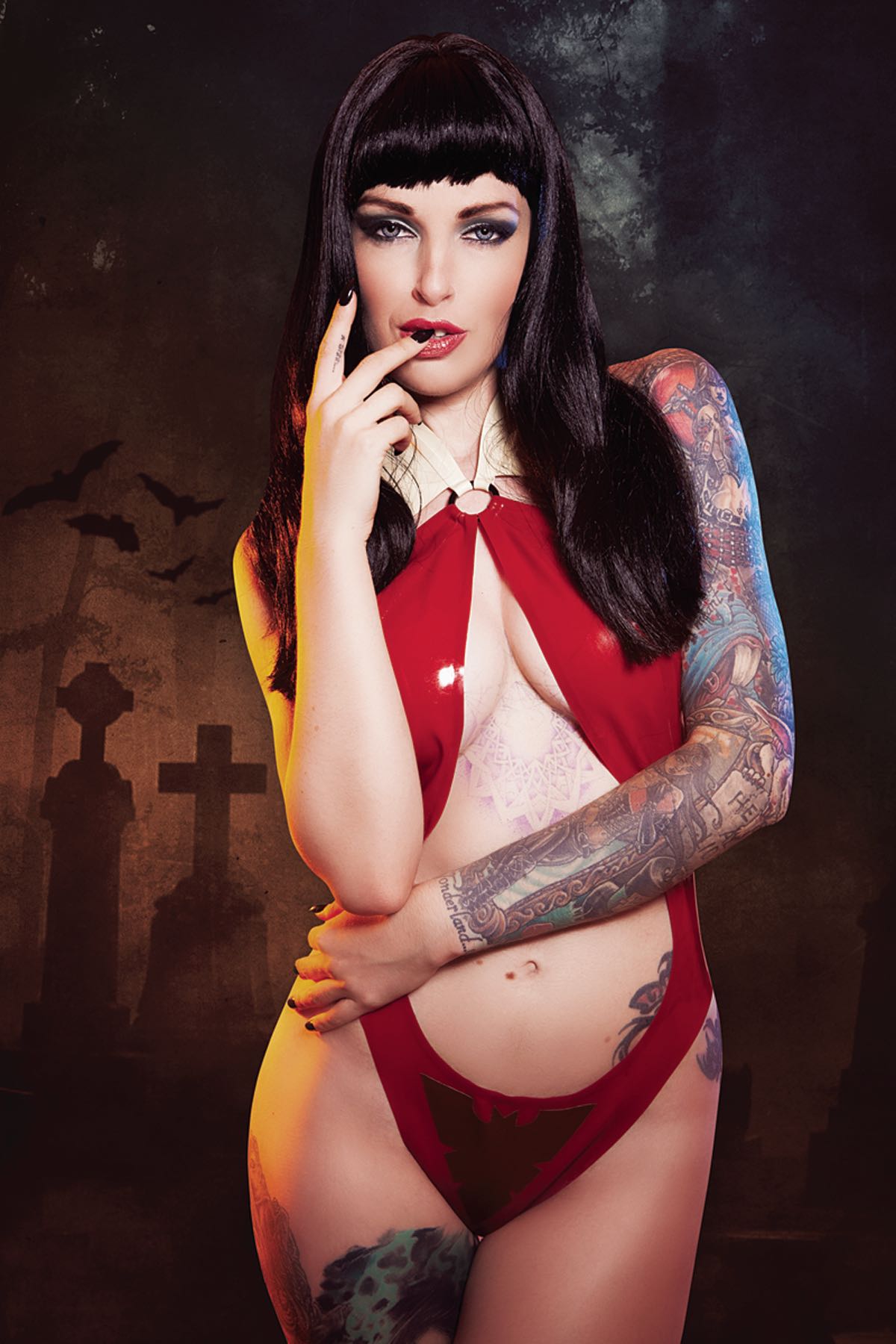 Vampirella #5 (Delandro Cover)
Vampirella #5 (Tan Cover)
Warlord of Mars Vol. 1 (Omnibus)
Wonder Woman '77 Meets The Bionic Woman #6 (10 Copy Cover)
Wonder Woman '77 Meets The Bionic Woman #6 (25 Copy Cover)
Wonder Woman '77 Meets The Bionic Woman #6 (Scott Cover)
Wonder Woman '77 Meets The Bionic Woman #6 (Staggs Cover)
DC Comics (37 issues)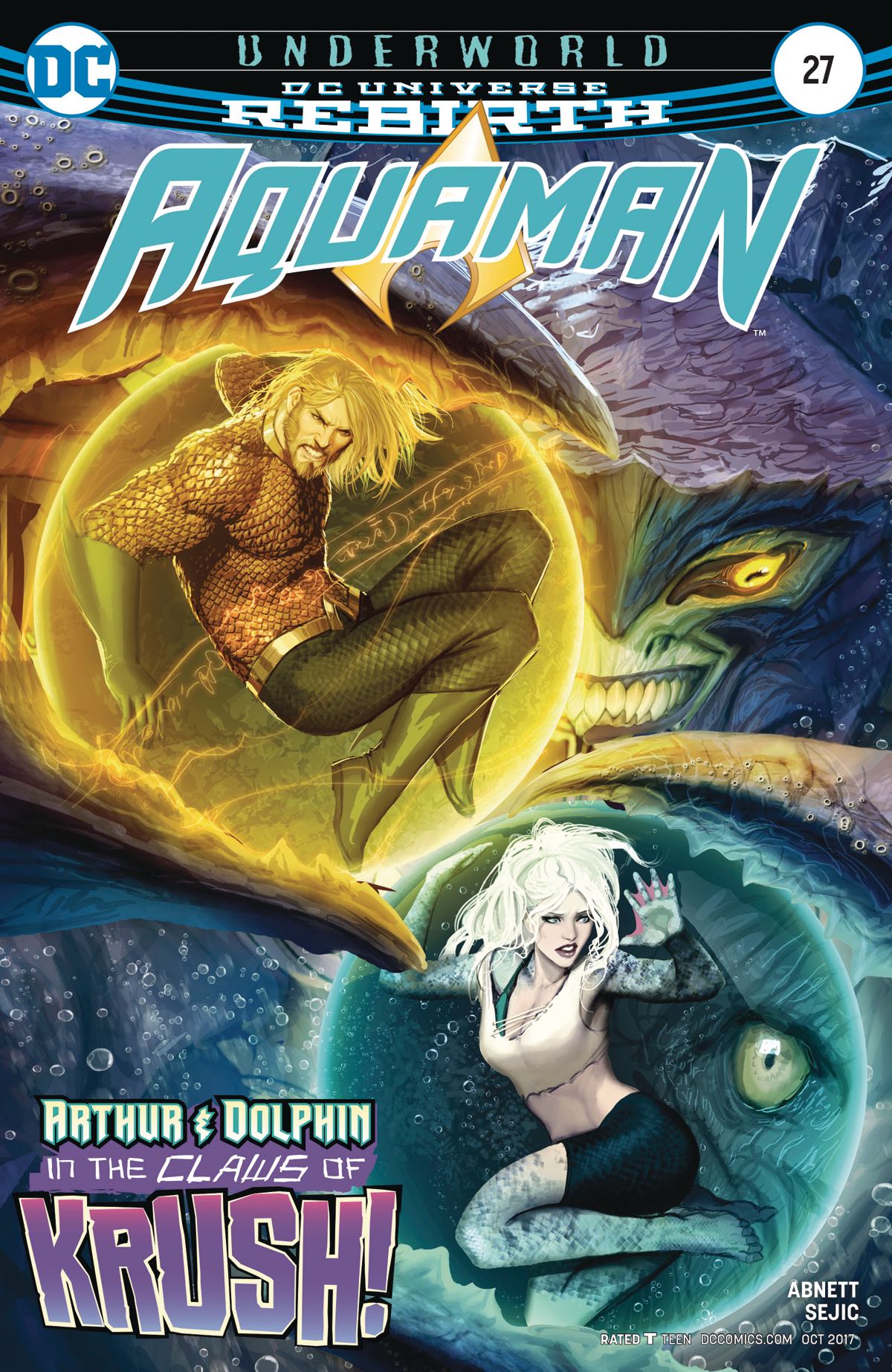 Aquaman #27
Aquaman #27 (Variant Cover)
Batgirl: Stephanie Brown Vol. 1
Batman #29
Batman #29 (Variant Cover)
Batman / Superman Vol. 6 Universe's Finest
Batwoman #6
Batwoman #6 (Variant Cover)
DC Comics Bombshells #33
Dark Nights: Metal #1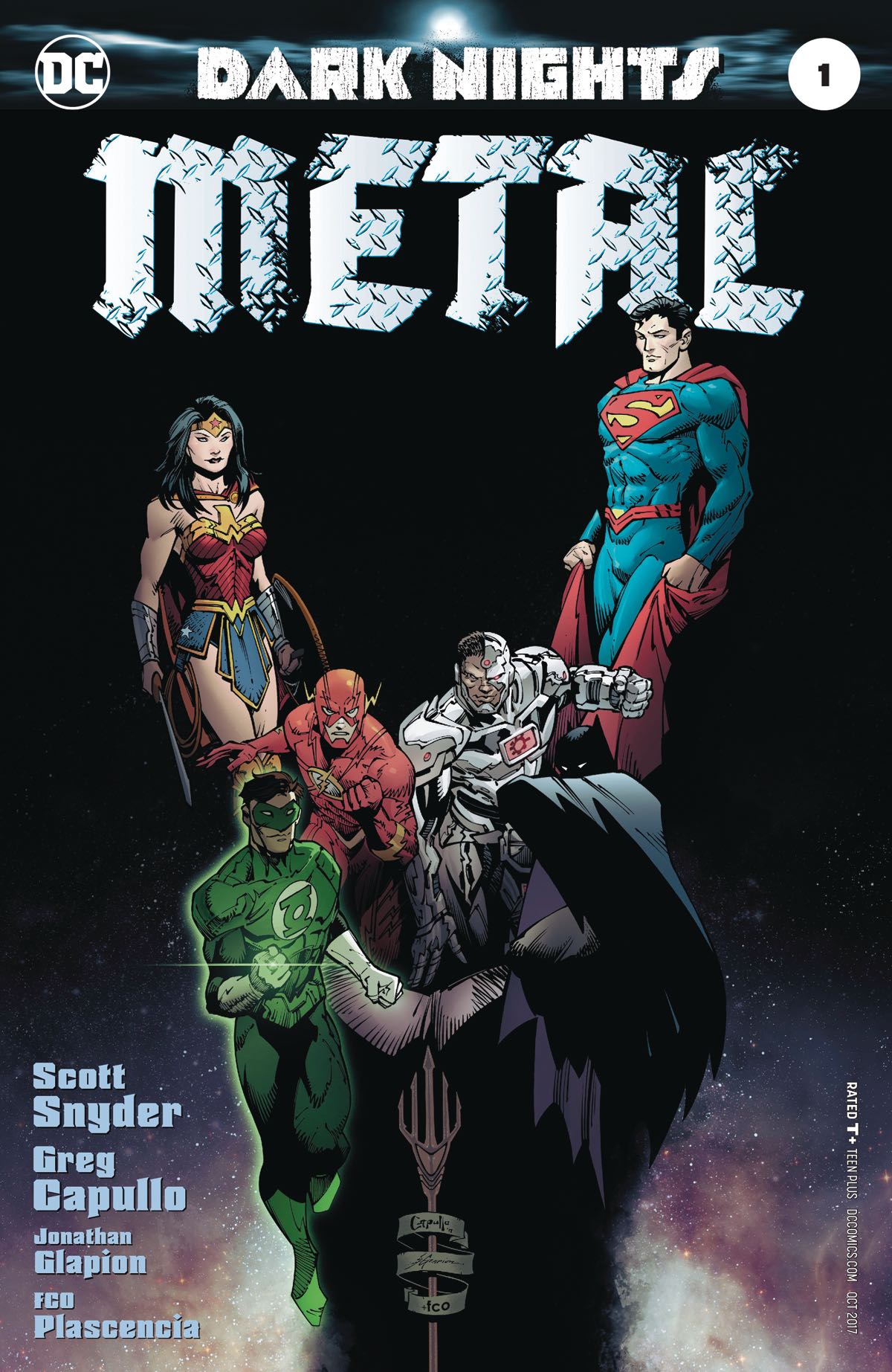 Dark Nights: Metal #1 (Kubert Cover)
Dark Nights: Metal #1 (Lee Cover)
Dark Nights: Metal #1 (Romita Cover)
Future Quest Showcase #1
Future Quest Showcase #1 (Blank Cover)
Future Quest Showcase #1 (Variant Cover)
Green Arrow #29
Green Arrow #29 (Variant Cover)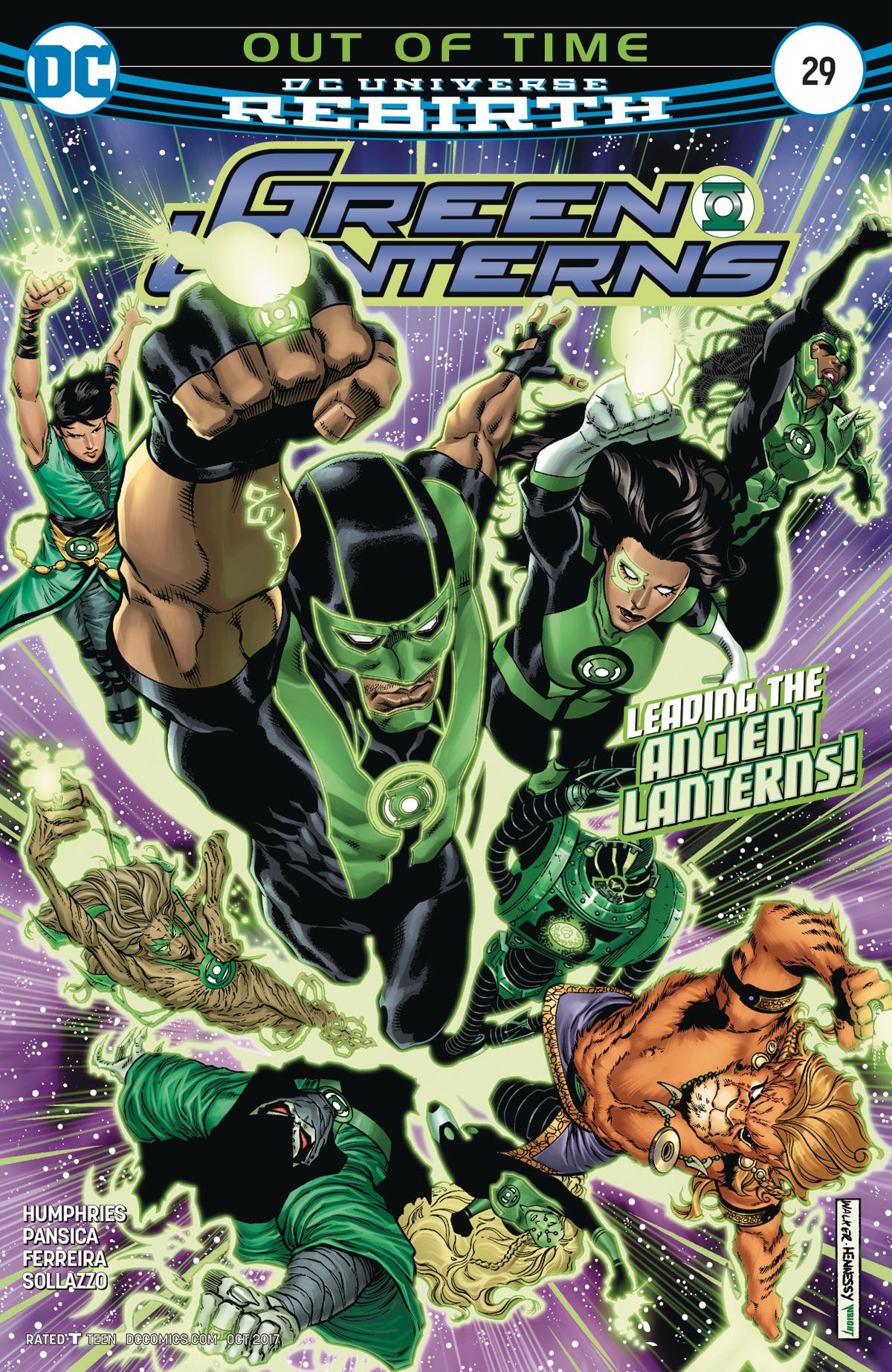 Green Lanterns #29
Green Lanterns #29 (Variant Cover)
Hal Jordan and The Green Lantern Corps Vol. 3: The Quest For Hope (Rebirth)
Injustice 2 #8
Justice League #27
Justice League #27 (Variant Cover)
MAD Magazine #547
Nightwing #27
Nightwing #27 (Variant Cover)
Super Sons #7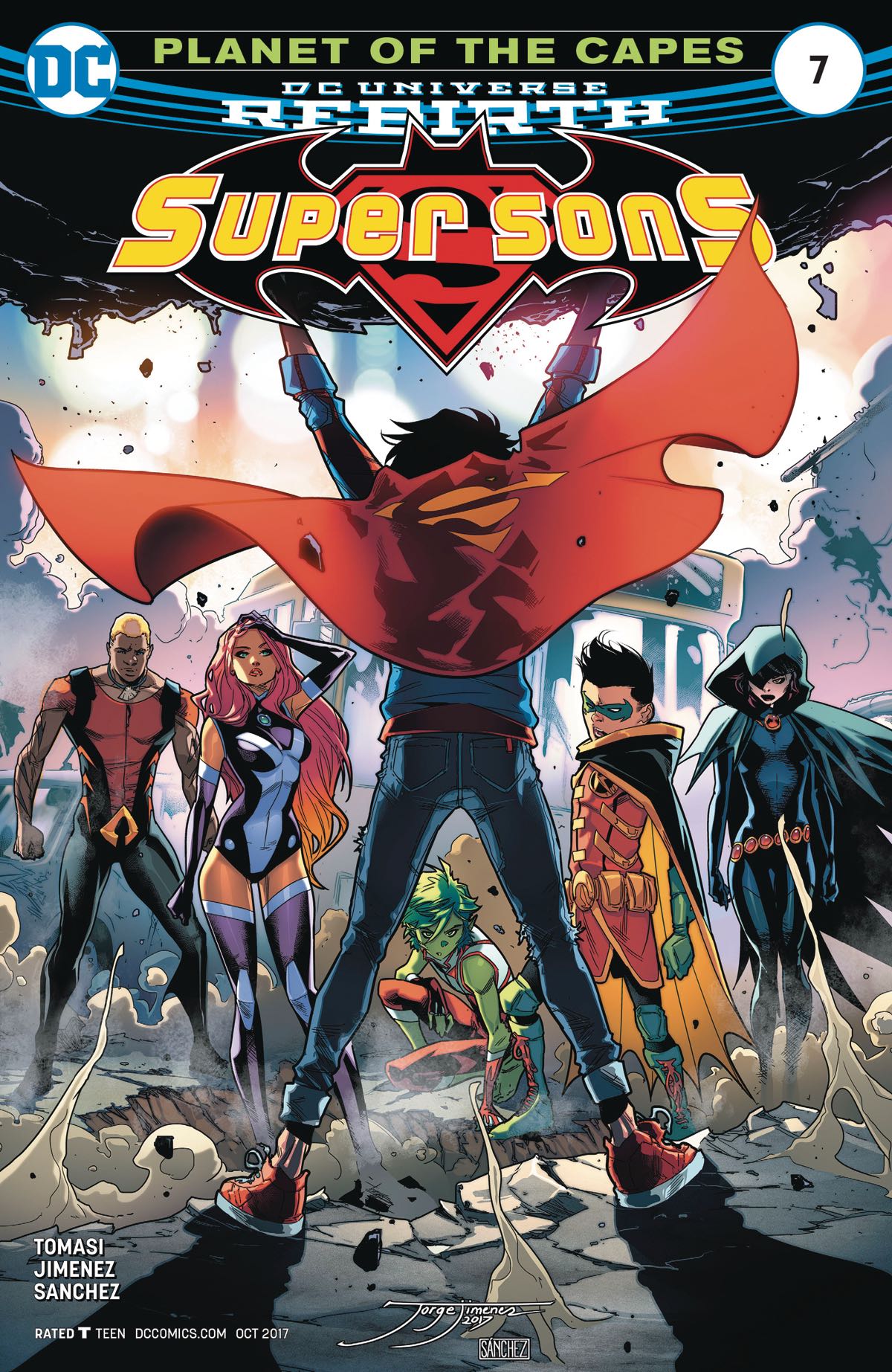 Super Sons #7 (Variant Cover)
Superman #29
Superman #29 (Variant Cover)
Teen Titans Go! #23
Teen Titans: Earth One Vol. 2
Trinity #12
Trinity #12 (Variant Cover)
Wonder Woman #28
Wonder Woman #28 (Variant Cover)
IDW Publishing (36 issues)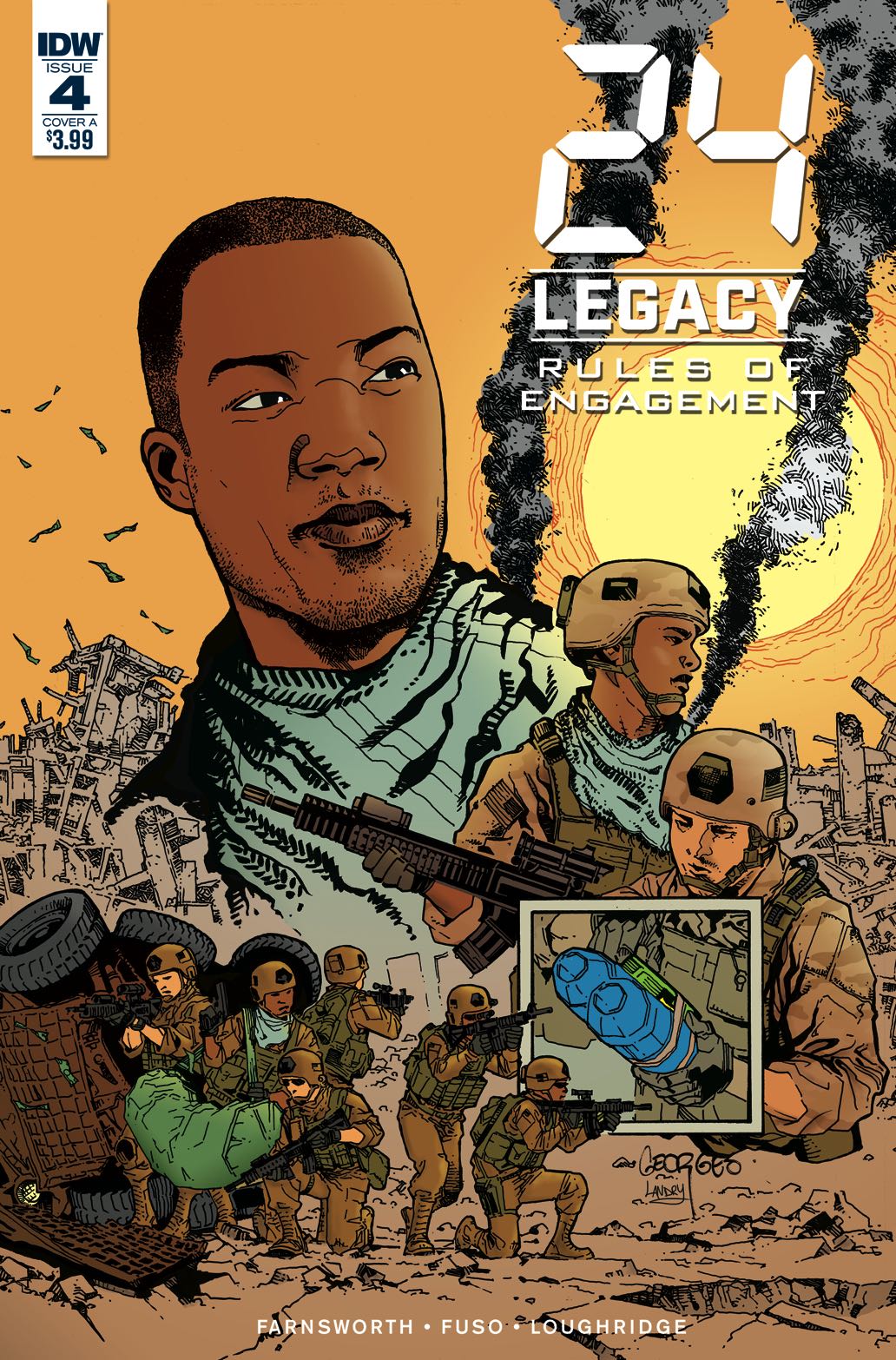 24 Legacy: Rules of Engagement #4 (Jeanty Cover)
24 Legacy: Rules of Engagement #4 (Photo Cover)
D4VE Vol. 3: D4VEocracy
Donald Duck: Timeless Tales Vol. 3
Dungeons & Dragons: Frost Giant's Fury #4
Dungeons & Dragons: Frost Giant's Fury #4 (10 Copy Cover)
Dungeons & Dragons: Frost Giant's Fury #4 (Subscription Cover)
Gumballs #3 (Nations Cover)
Gumballs #3 (Nations Cover)
Haunted Horror #29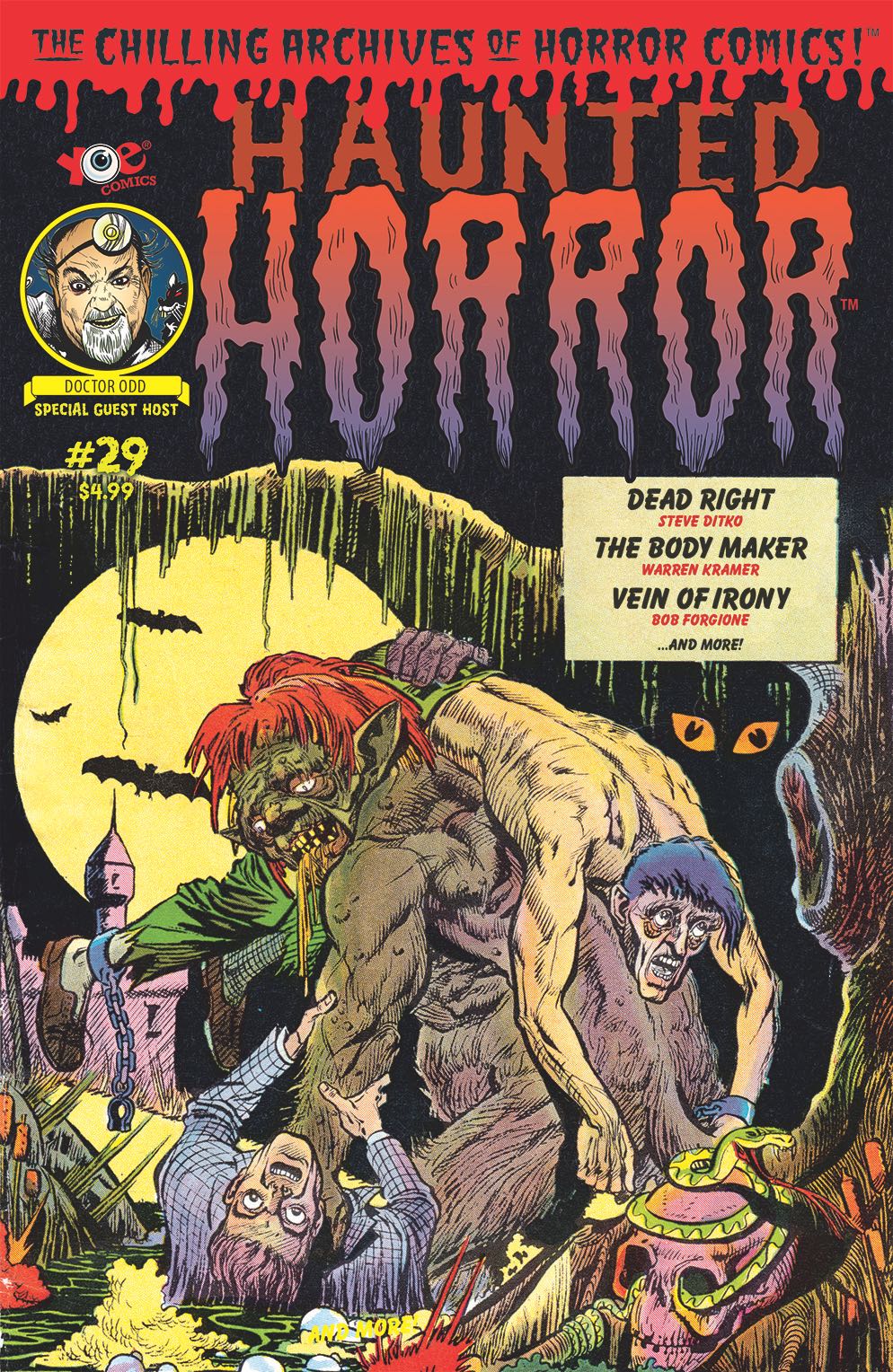 Jem and The Holograms: The Misfits
Locke & Key: Heaven & Earth
Micronauts: Wrath of Karza #4 (10 Copy Cover)
Micronauts: Wrath of Karza #4 (Ronald Cover)
Micronauts: Wrath of Karza #4 (Whalen Cover)
Night Owl Society
ROM #12
ROM #12 (10 Copy Cover)
ROM #12 (Subscription Cover)
ROM #12 (Subscription Cover)
ROM #12 (Subscription Cover)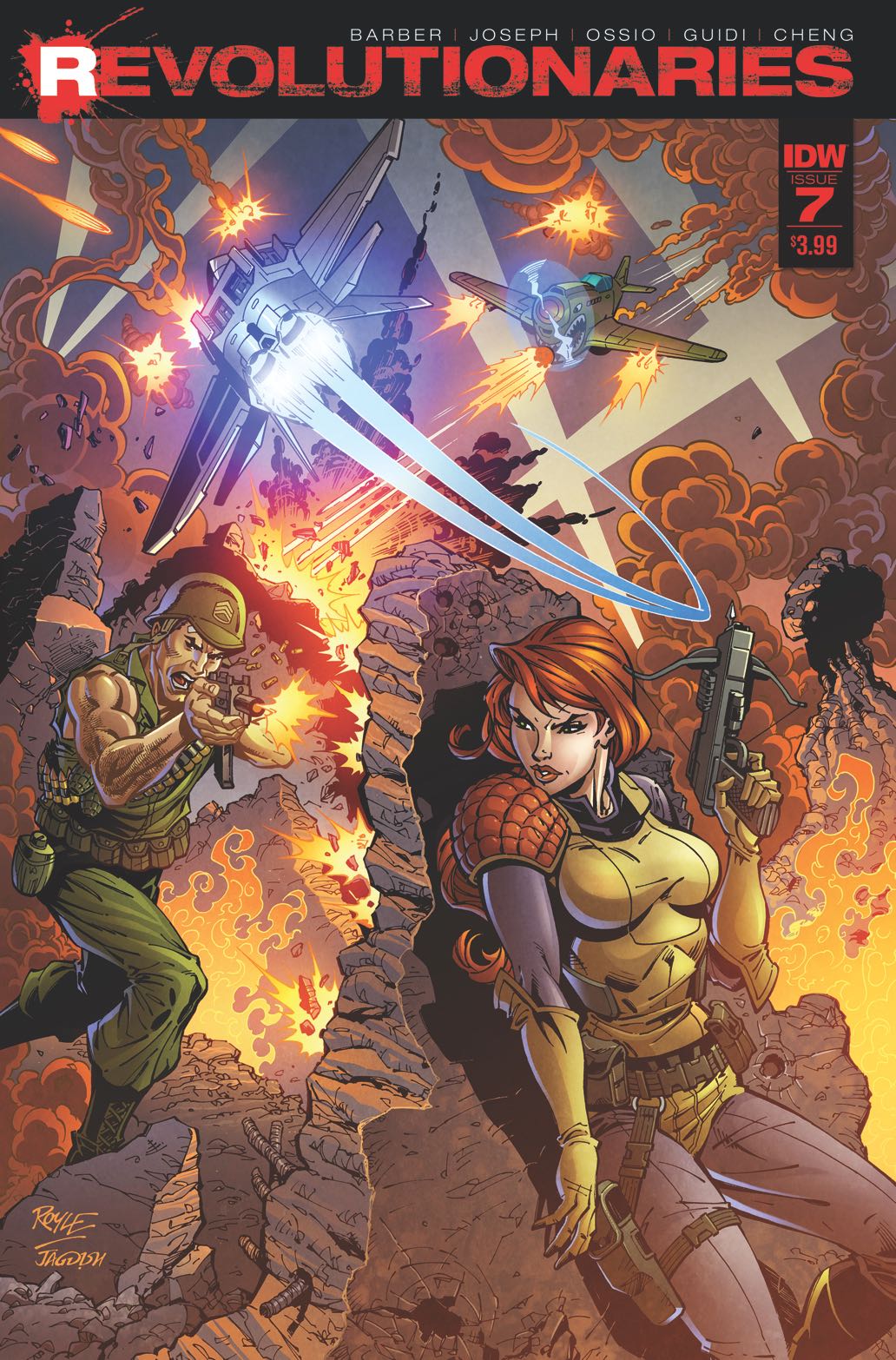 Revolutionaries #7
Revolutionaries #7 (10 Copy Cover)
Revolutionaries #7 (Subscription Cover)
Revolutionaries #7 (Subscription Cover)
Sh*T My President Says: The Illustrated Tweets of Donald J. Trump
Star Trek: The Next Generation – Mirror Broken #3 (10 Copy Cover)
Star Trek: The Next Generation – Mirror Broken #3 (Of 6) Cvr B Caltsoudas
Star Trek: The Next Generation – Mirror Broken #3 (Woodward Cover)
Teenage Mutant Ninja Turtles: Dimension X #3 (10 Copy Cover)
Teenage Mutant Ninja Turtles: Dimension X #3 (Pitarra Cover)
Time & Vine #2 (Zahler Cover)
Time & Vine #2 (Zahler Cover)
Uncle Scrooge #29 (10 Copy Cover)
Uncle Scrooge #29 (Freccero Cover)
Uncle Scrooge #29 (Mastantuono Cover)
Image Comics (24 issues)
Alpha King #4
Bitch Planet: Triple Feature #3
Black Cloud #5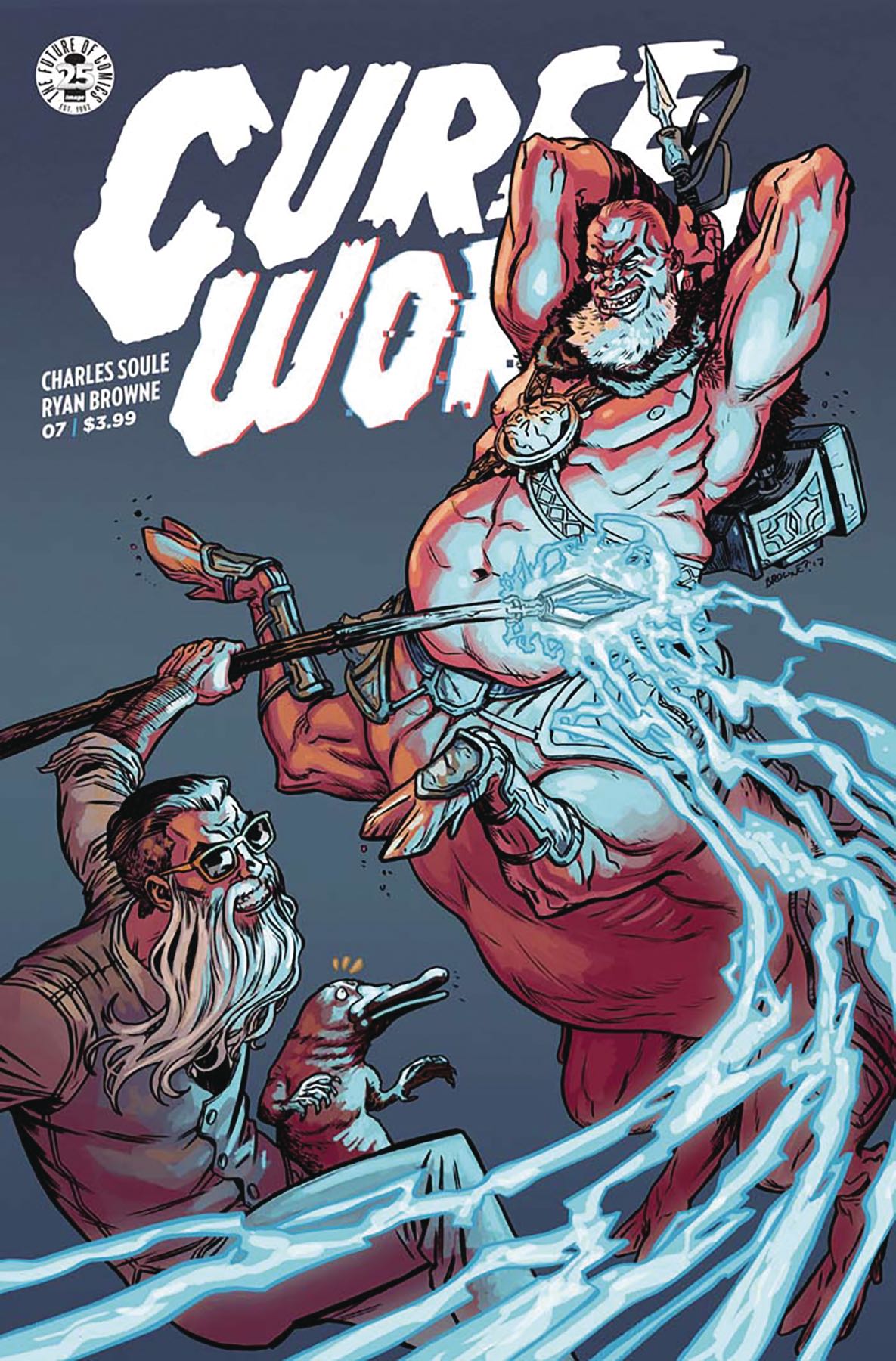 Curse Words #7 (Browne Cover)
Curse Words #7 (MacLean Cover)
Descender #23 (Interlocking Lemire & Nguyen Cover)
Descender #23 (Nguyen Cover)
Genius Cartel #1
Horizon #13
I Hate Fairyland #15 (F*CK Fairyland Cover)
I Hate Fairyland #15 (Young Cover)
Invincible #139
Kill the Minotaur #3
Mage: The Hero Denied #1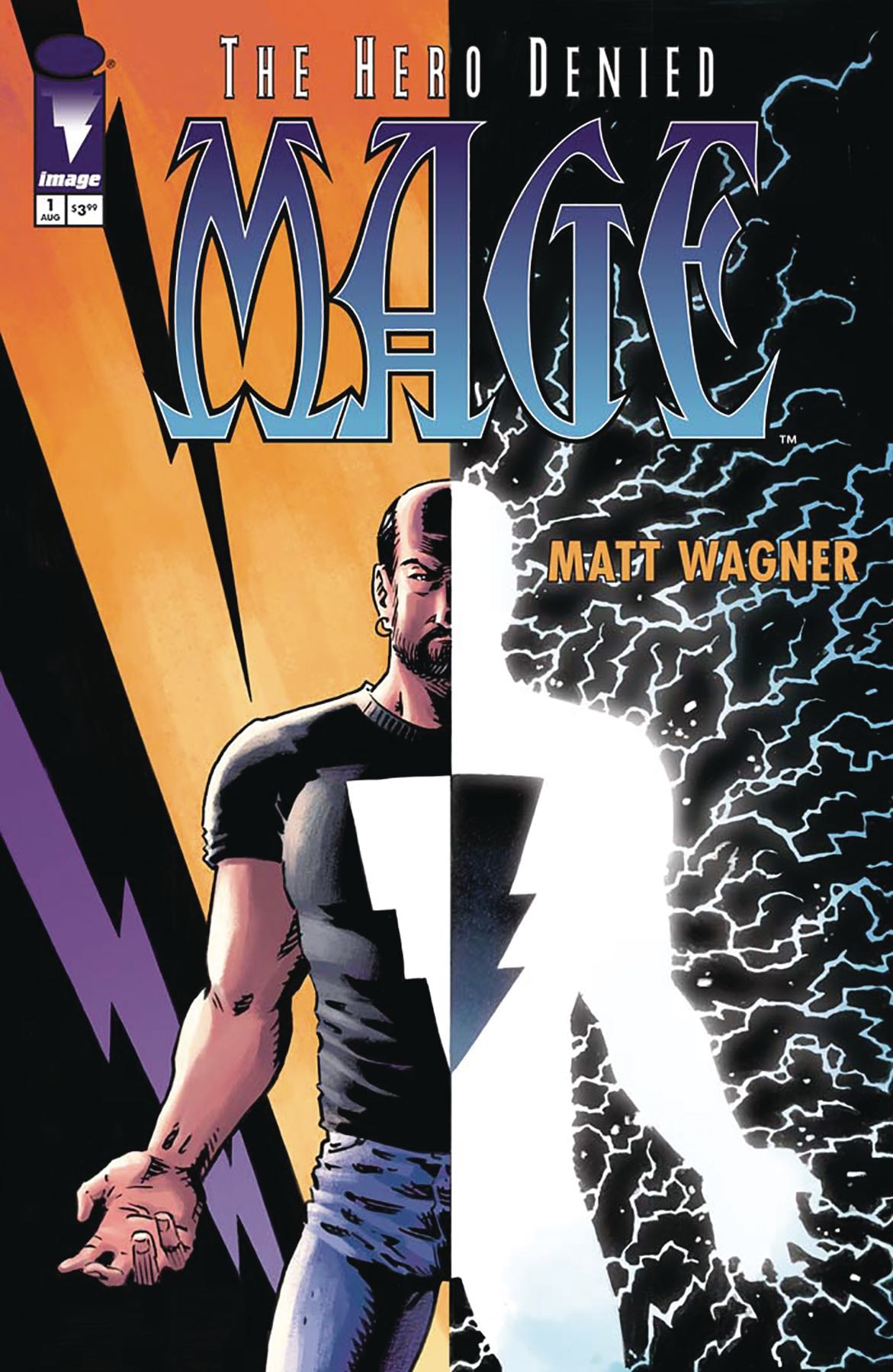 Rat Queens #5 (Gieni Cover)
Rat Queens #5 (Photo Cover)
Regression #4
Rockstars #6
Sexcastle
Southern Bastards #17 (Chiang Cover)
Southern Bastards #17 (Latour Cover)
Spy Seal #1
Winnebago Graveyard #3 (Lenox Cover)
Winnebago Graveyard #3 (Sampson Cover)
Titan Books (21 issues)
Blood Bowl: More Guts, More Glory! #3 (Bettin Cover)
Blood Bowl: More Guts, More Glory! #3 (Magill Cover)
Doctor Who: New Adventures with the Eleventh Doctor, Year Three #8 (Myers Cover)
Doctor Who: New Adventures with the Eleventh Doctor, Year Three #8 (Photo Cover)
Doctor Who: New Adventures with the Eleventh Doctor, Year Three #8 (Shedd Cover)
Doctor Who: New Adventures with the Eleventh Doctor, Year Three #8 (Walker Cover)
Doctor Who: New Adventures with the Tenth Doctor, Year Three #8 (Brooks Cover)
Doctor Who: New Adventures with the Tenth Doctor, Year Three #8 (Florean Cover)
Doctor Who: New Adventures with the Tenth Doctor, Year Three #8 (Myers Cover)
Flash Gordon: The Dan Barry Sundays Vol. 1: The Death Planet
Hercules: Wrath Of The Heavens #1 (Looky Cover)
Hercules: Wrath Of The Heavens #1 (Looky Cover)
Hercules: Wrath Of The Heavens #1 (Simonson Cover)
Hookjaw
Normandy Gold #3 (Iannicello Cover)
Normandy Gold #3 (Scott Cover)
Vikings: Uprising
Warhammer 40,000: Dawn of War III #2 (Listrani Cover)
Warhammer 40,000: Dawn of War III #2 (Percival Cover)
Warhammer 40,000: Dawn of War III #2 (Sondred Cover)
Warhammer 40,000: Dawn of War III #2 (Svendsen Cover)
Dark Horse Comics (11 issues)
American Gods: Shadows #6
American Gods: Shadows #6 (Mack Cover)
Briggs Land: Lone Wolves #3
Briggs Land: Lone Wolves #3 (Jones Cover)
Calla Cthulhu
Dead Inside Vol. 1
Dragon Age: Knight Errant #4
Halo: Rise of Atriox #1
Hellboy: An Assortment of Horrors
I Am A Hero Vol. 4 (Omnibus)
Zodiac Starforce: Cries of the Fire Prince #2
BOOM! Studios (10 issues)
Adventure Time Comics #14
Adventure Time Comics #14 (15 Copy Oztekin Cover)
Adventure Time Comics #14 (Subscription Palmer Cover)
Bill & Ted Save the Universe #3
Godshaper #5
Misfit City #4
Namesake #1
Planet of the Apes Archive Vol. 1
War for the Planet of the Apes #2
War for the Planet of the Apes #2 (Subscription Shaw Cover)
Valiant (10 issues)
Divinity #0 (10 Copy Bagge Cover)
Divinity #0 (20 Copy Kano Cover)
Divinity #0 (Moustafa Cover)
Divinity #0 (Ninjak vs. the Valiant Universe Cover)
Divinity #0 (Ryp Cover)
Divinity #0 (Wraparound Henry Cover)
Secret Weapons #3 (20 Copy La Torre Cover)
Secret Weapons #3 (50 Copy Mack Cover)
Secret Weapons #3 (Allen Cover)
Secret Weapons #3 (Richardson Cover)
Boundless Comics (9 issues)
Jungle Fantasy Annual 2017 (Thrilling Cover)
Lookers: Ember #1
Lookers: Ember #1 (Homage Cover)
Lookers: Ember #1 (Red Hot Cover)
Lookers: Ember #1 (Sexy Spies Cover)
Lookers: Ember #1 (Webcam Bikini Cover)
Lookers: Ember #1 (Webcam Cover)
Lookers: Ember #1 (Workout Cover)
Lookers: Ember #1 (Wrap Cover)
Zenescope (9 issues)
Grimm Fairy Tales: Tarot #1 (Abrera Cover)
Grimm Fairy Tales: Tarot #1 (Diaz Cover)
Grimm Fairy Tales: Tarot #1 (Garvey Cover)
Grimm Fairy Tales: Tarot #1 (Otero Cover)
Grimm Fairy Tales: Tarot #1 (Rei Cover)
Grimm Fairy Tales: Van Helsing vs. Frankenstein
Grimm Tales of Terror #8 (Bifulco Cover)
Grimm Tales of Terror #8 (Ehnot Cover)
Grimm Tales of Terror #8 (Eric J Cover)
Action Lab (7 issues)
Amerikarate #5 (April O'Neil Photo Cover)
Amerikarate #5 (Massa Movie Cover)
Amerikarate #5 (Petrie Action Cover)
Amerikarate #5 (Roth Cover)
Infinite Seven #6 (Greathouse Cover)
Infinite Seven #6 (Mesa Cover)
Infinite Seven #6 (Mesa Cover)
Chapterhouse Comics (7 issues)
Captain Canuck #4
Die Kitty Die! Hollywood or Bust #3 (Parent Cover)
Die Kitty Die! Hollywood or Bust #3 (Ruiz Cover)
Fantomah #4
Queen Street
The Fourth Planet Vol. 1: Dies Irae
The Pitiful Human Lizard #16
Vertigo (6 issues)
Astro City #46
Cave Carson Has A Cybernetic Eye #11
Cave Carson Has A Cybernetic Eye #11 (Variant Cover)
Sandman Special #1
Six Pack & Dog Welder: Hard Travelin' Heroez
The American Way: Those Above And Below #2
Alterna Comics (5 issues)
Mother Russia #2
Scrimshaw #2
The Chair #2
The Wicked Righteous
Trespasser #2
Archie Comics (5 issues)
Archie Comics Double Digest #281
Archie: Giant Comics Treat
Sabrina #8 (Hack Cover)
Sabrina #8 (Southworth Cover)
World of Archie Jumbo Comic Digest #71
Lion Forge Comics (4 issues)
Catalyst Prime: Superb #2
Catalyst Prime: Superb #2 (20 Copy Cassaday Cover)
Catalyst Prime: Superb #2 (5 Copy Grant Cover)
Cloudia & Rex #2
Aspen Comics (3 issues)
Lola XOXO #2
Lola XOXO #2 (10 Copy Cover)
Lola XOXO #2 (Cover B)
NetComics (3 issues)
Chiro Vol. 8: The Star Project
Give to the Heart: Memories Vol. 2
Sweet Blood Vol. 8
Oni Press (3 issues)
Kaijumax, Season 3 #2
Rick and Morty: Pocket Like You Stole It #2
Rick and Morty: Pocket Like You Stole It #2 (Kirkland Cover)
Udon (3 issues)
Street Fighter vs. Darkstalkers #4 (10 Copy Cover)
Street Fighter vs. Darkstalkers #4 (Huang Cover)
Street Fighter vs. Darkstalkers #4 (Porter Cover)
American Gothic Press (2 issues)
Killbox: Chicago #2
Killbox: Chicago #3
Red 5 (2 issues)
Keyser Soze: Scorched Earth #2
Keyser Soze: Scorched Earth #3
Rothic Comics (2 issues)
Divinica #2
REM 8 Vol. 1
Vault Comics (2 issues)
Alien Bounty Hunter #2
Failsafe #5
Abstract Studio (1 issue)
Motor Girl #8
Alternative Comics (1 issue)
Reich #10
Amryl Entertainment (1 issue)
Cavewoman: Starship Blish #1 (Valentina Cover)
Big Planet (1 issue)
Iceland
Black Mask (1 issue)
Calexit #1 (2nd Printing)
Devil's Due (1 issue)
Black Flame Archives #6
Dover Publications (1 issue)
Border Worlds
Epicenter Comics (1 issue)
Entropy Vol. 2: Neus
Fantagraphics (1 issue)
Cosplayers: Perfect Collection
Humanoids (1 issue)
The Metabarons Vol. 3: Steelhead & Dona Vicenta
Joe Books (1 issue)
Disney Princess #12
Kenzer and Company (1 issue)
Knights of the Dinner Table #246
Nobrow Press (1 issue)
Fantasy Sports Vol. 3: The Green King
Outlook Words & Art (1 issue)
Demons of the Gold Rush
Overground Comics (1 issue)
Tinker #3
Rebellion / 2000 AD (1 issue)
Judge Dredd: The Complete Case Files Vol. 14
Scout Comics (1 issue)
Mindbender #4
Super Genius (1 issue)
Trish Trash Vol. 2
Ten Speed Press (1 issue)
Alexander Hamilton