By: JD Hardin
As usual, it's a great week to be a reader. DC's Justice League VS Mighty Morphin Power Rangers makes its debut, Nerdery favorite, Moonshine, unleashes its fourth issue, and most of all 451Media's Red Dog #2 is now available to the masses. We also have rumor of Liv Tyler's return to the role of Betty Ross and casting suspicions of Poison Ivy.
It's rarely a bad week to be a comic book fan, but the last decade has been more than kind to us. Yes, we all know that guy who just watched a movie or two and is now pestering you with questions. Be kind and share your wealth of knowledge. You weren't always the encyclopedia you are today. One day he may become an encyclopedia as well. Share your nerdism with the people around you, it will ensure its survival.
Let's go RAID THE RACKS!!!
Support Literacy, Read Comics.
Brought to you by:
Like their Facebook and follow them on Twitter
Pick of the Week
Top Rated Title
Top Rated Publisher
* Best of 2016 Nominee*
Marvel Comics (69 issues)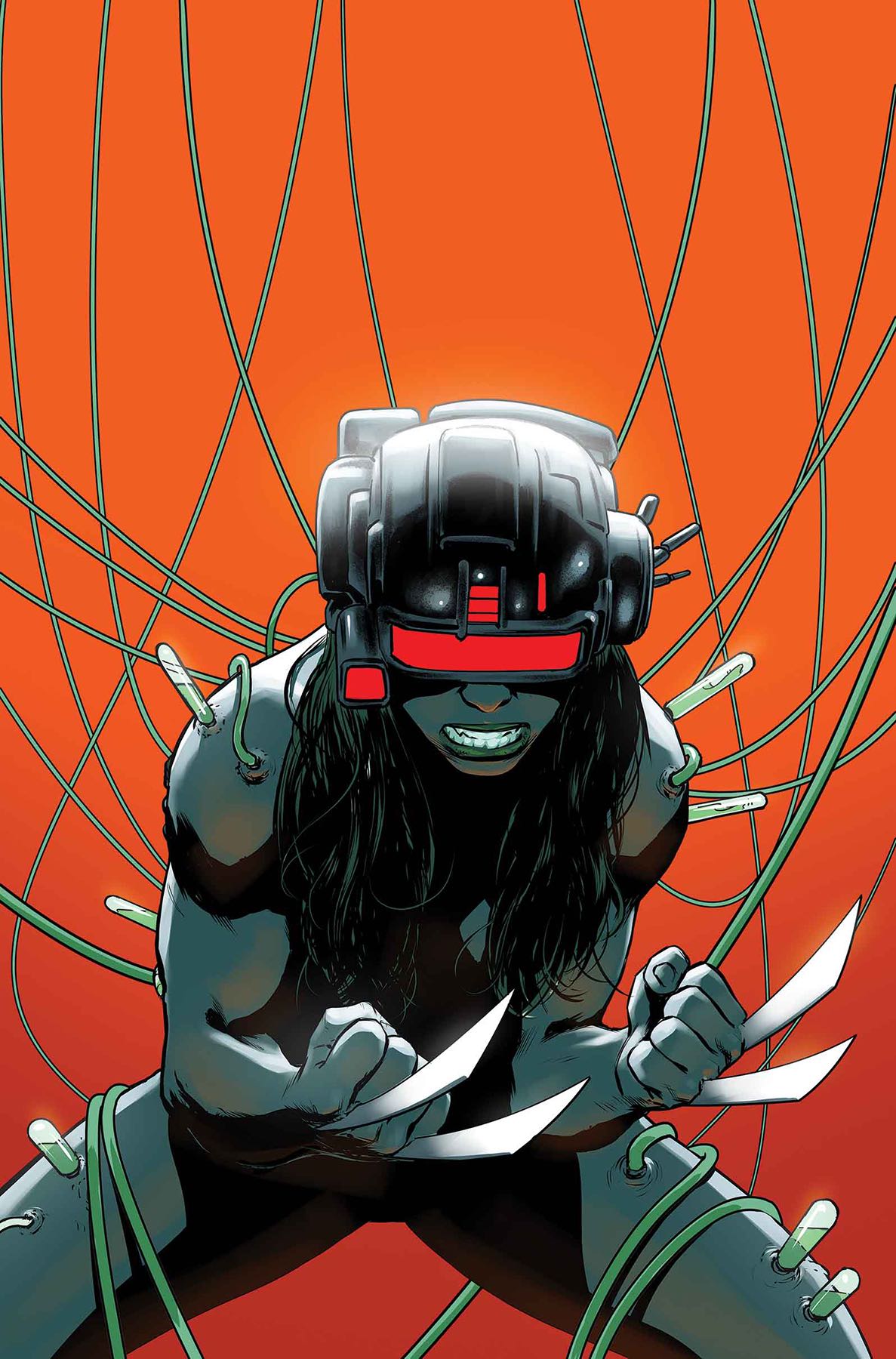 All-New Wolverine #16
All-New Wolverine #16 (Bengal Connecting Cover)
Black Panther Book 2: The Nation Under Our Feet
Captain America: Sam Wilson Vol. 3: Civil War II
Captain America: Steve Rogers #9
Captain America: Steve Rogers #9 (Kirby 100th Anniversary Cover)
Daredevil #15
Daredevil #15 (Bermejo Cover)
Daredevil #15 (Chan Story Thus Far Cover)
Daredevil #15 (Neal Adams Classic Cover)
Deadpool #24
Deadpool #24 (Koblish Secret Comics Cover)
Doctor Strange / The Punisher: Magic Bullets #2
Doctor Strange / The Punisher: Magic Bullets #2 (Variant Cover)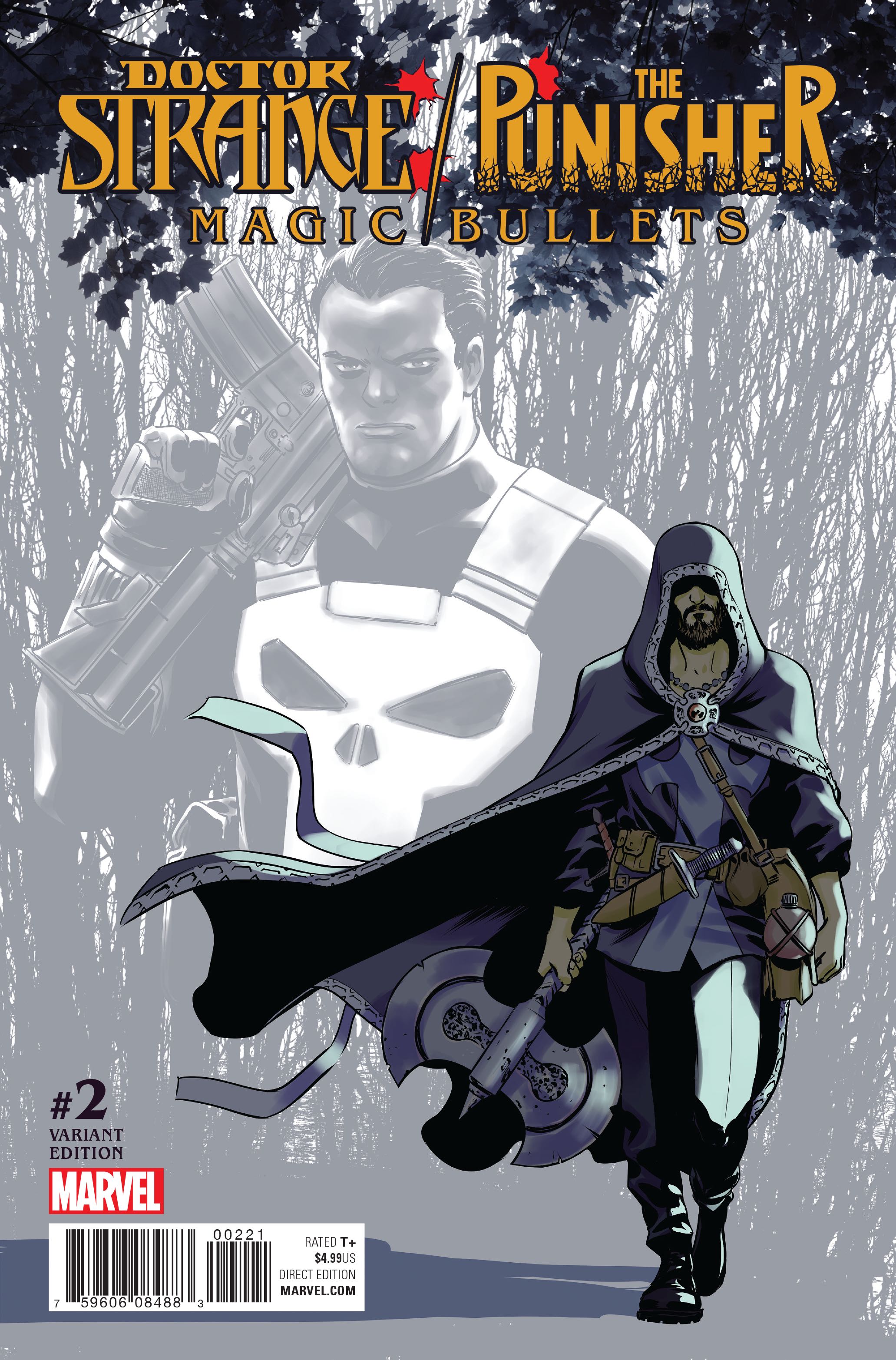 Doctor Strange and the Sorcerers Supreme #4
Foolkiller #3
Foolkiller #3 (Ferry Cover)
Great Lakes Avengers #4
Guardians of the Galaxy #16
Guardians of the Galaxy #16 (Best Bendis Moments Cover)
Guardians of the Galaxy #16 (Lotay Cover)
Guardians of the Galaxy Vol. 1: Road to Annihilation
Invincible Iron Man Vol. 10 (Marvel Masterworks)
Invincible Iron Man Vol. 10 (Marvel Masterworks)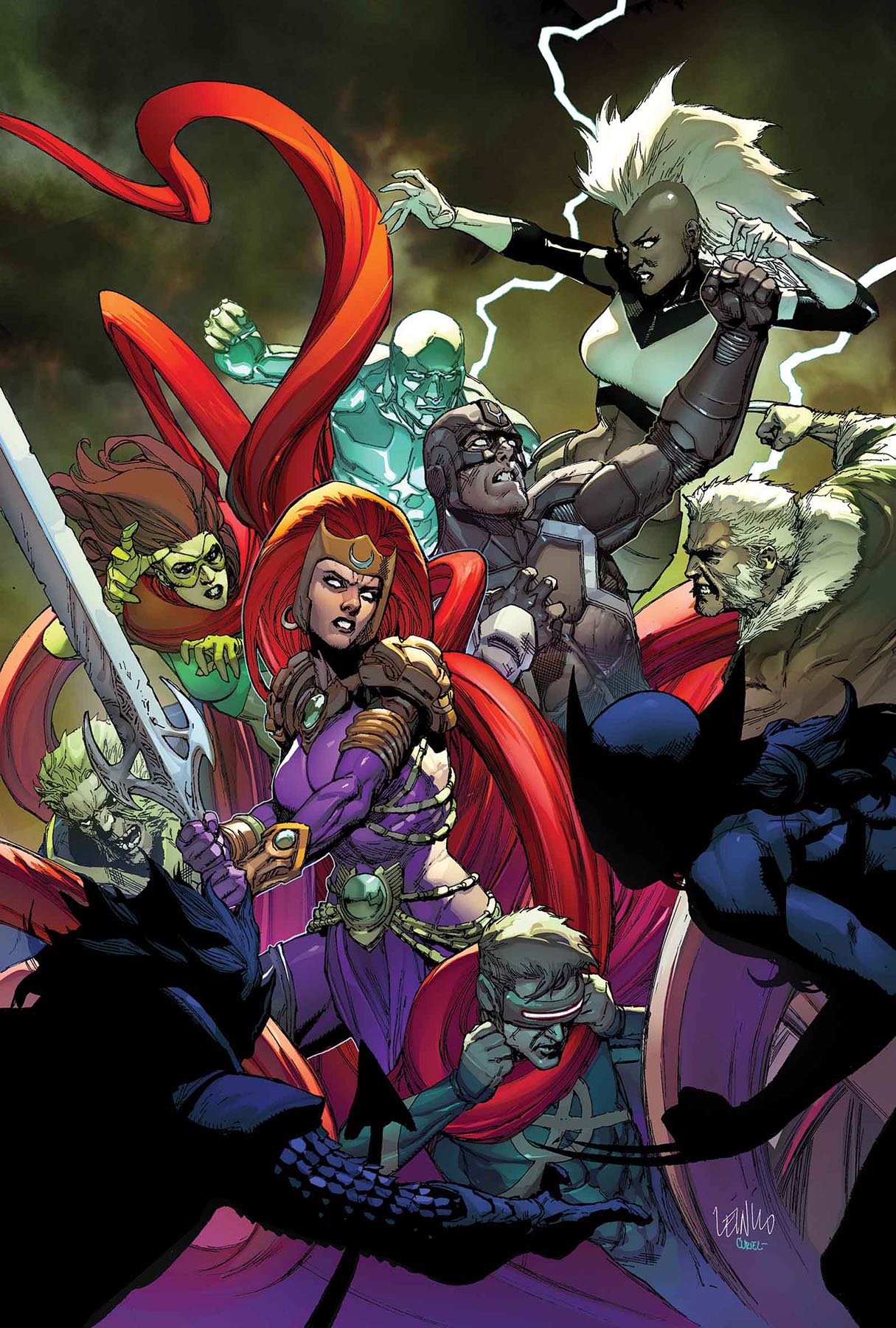 IvX #2
IvX #2 (Adams Cover)
IvX #2 (Dodson X-Men Cover)
IvX #2 (Michael Cho Cover)
IvX #2 (Syaf Inhumans Cover)
Jessica Jones #4
Jessica Jones #4 (Dekal Cover)
Marvel Universe: Guardians of the Galaxy #16
Marvelman Classic Vol. 1
Maximum Ride: Final Flight #5
Ms. Marvel #14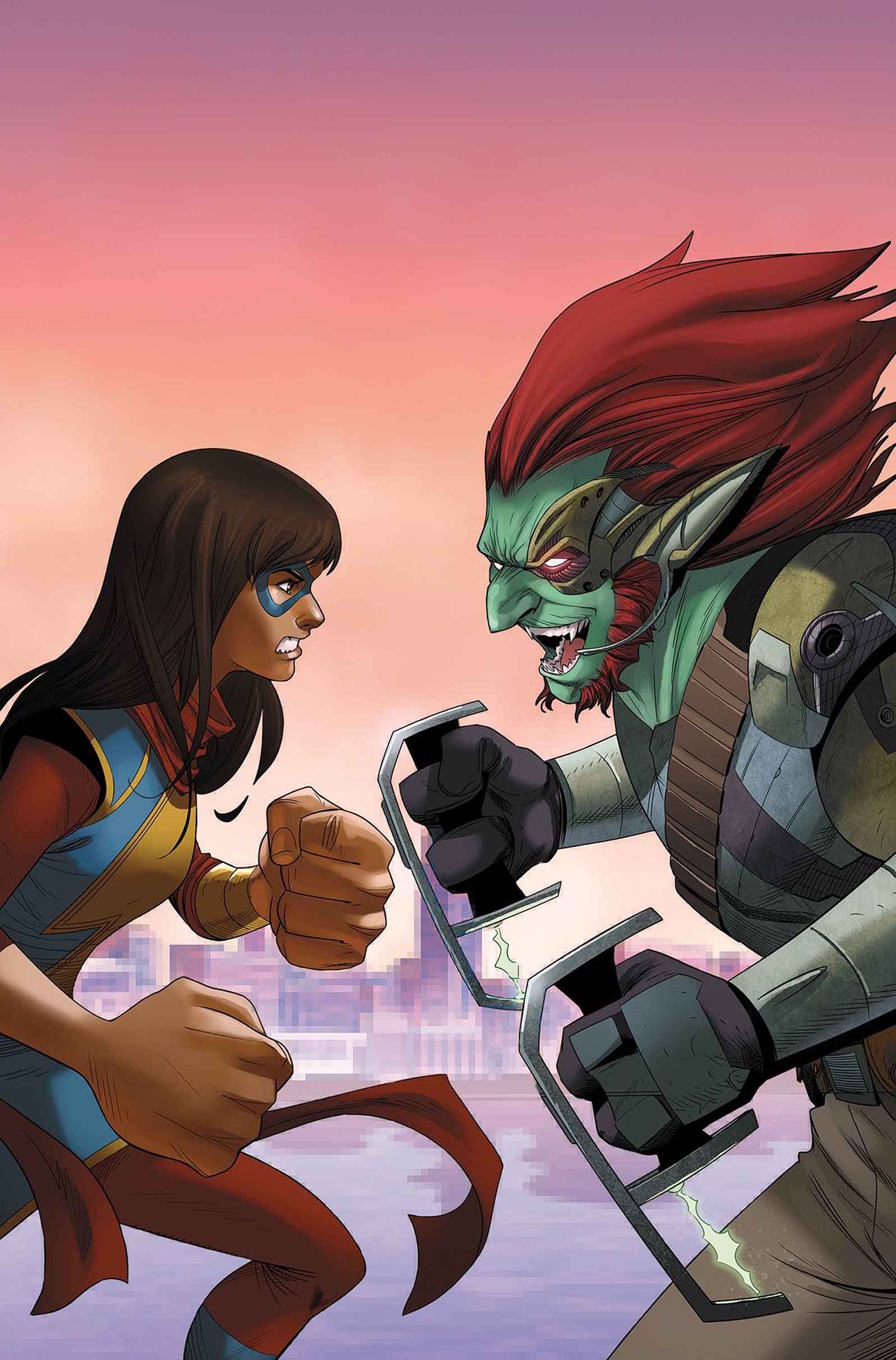 Occupy Avengers #3
Occupy Avengers #3 (Panosian Cover)
Power Man & Iron Fist #12
Rocket Raccoon #2
Rocket Raccoon #2 (Bustos Cover)
Silk #16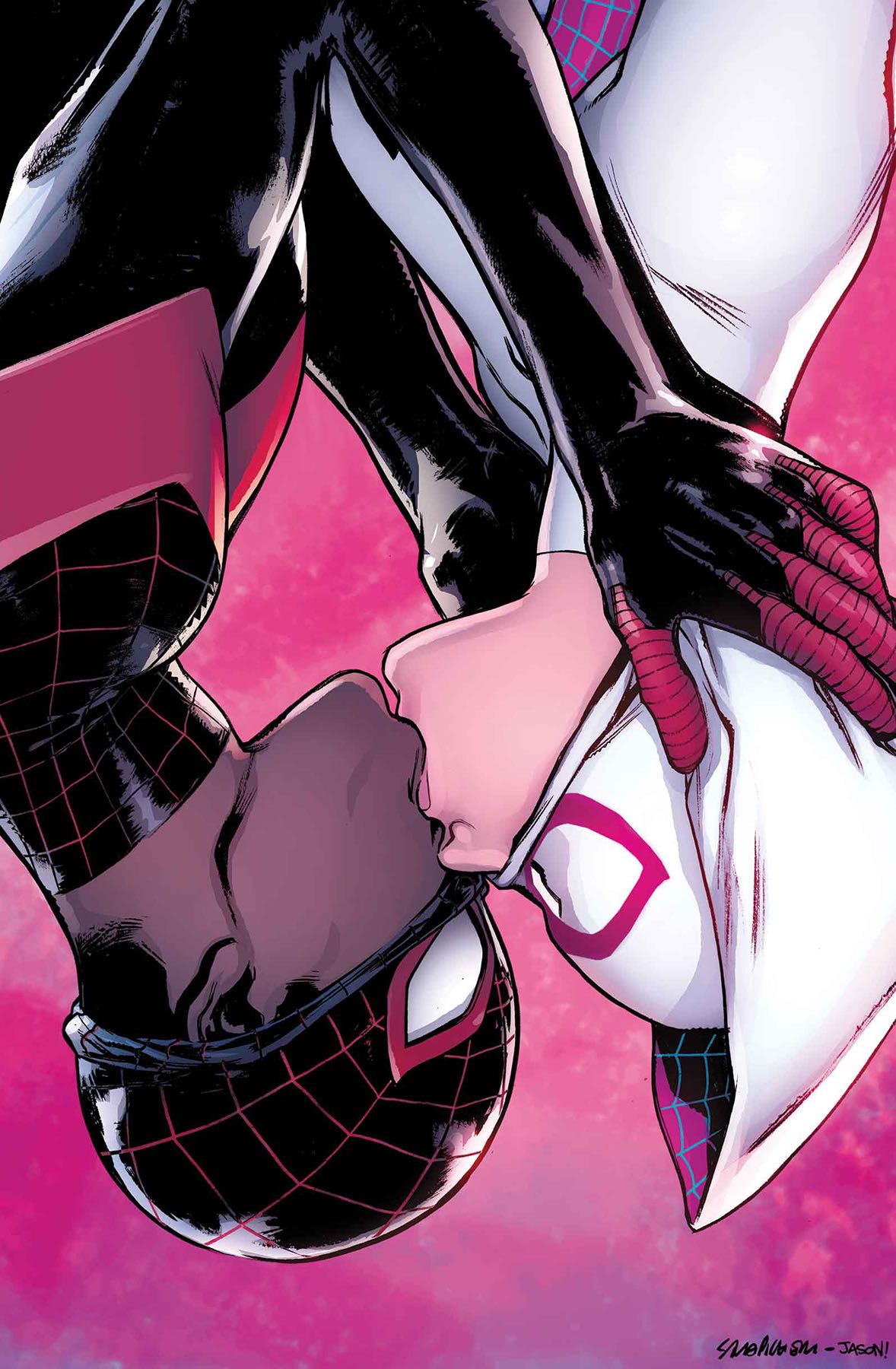 Spider-Man #12
Spider-Man #12 (Isanove Cover)
Spider-Man #12 (Marquez Story Thus Far Cover)
Spider-Man #12 (McLeod Classic Cover)
Spider-Man / Deadpool #13
Star Wars: Poe Dameron #10
Star Wars: Poe Dameron #10 (Beyruth Cover)
Star Wars: Poe Dameron #10 (Immonen Star Wars 40th Anniversary Cover)
The Amazing Spider-Man: Renew Your Vows #3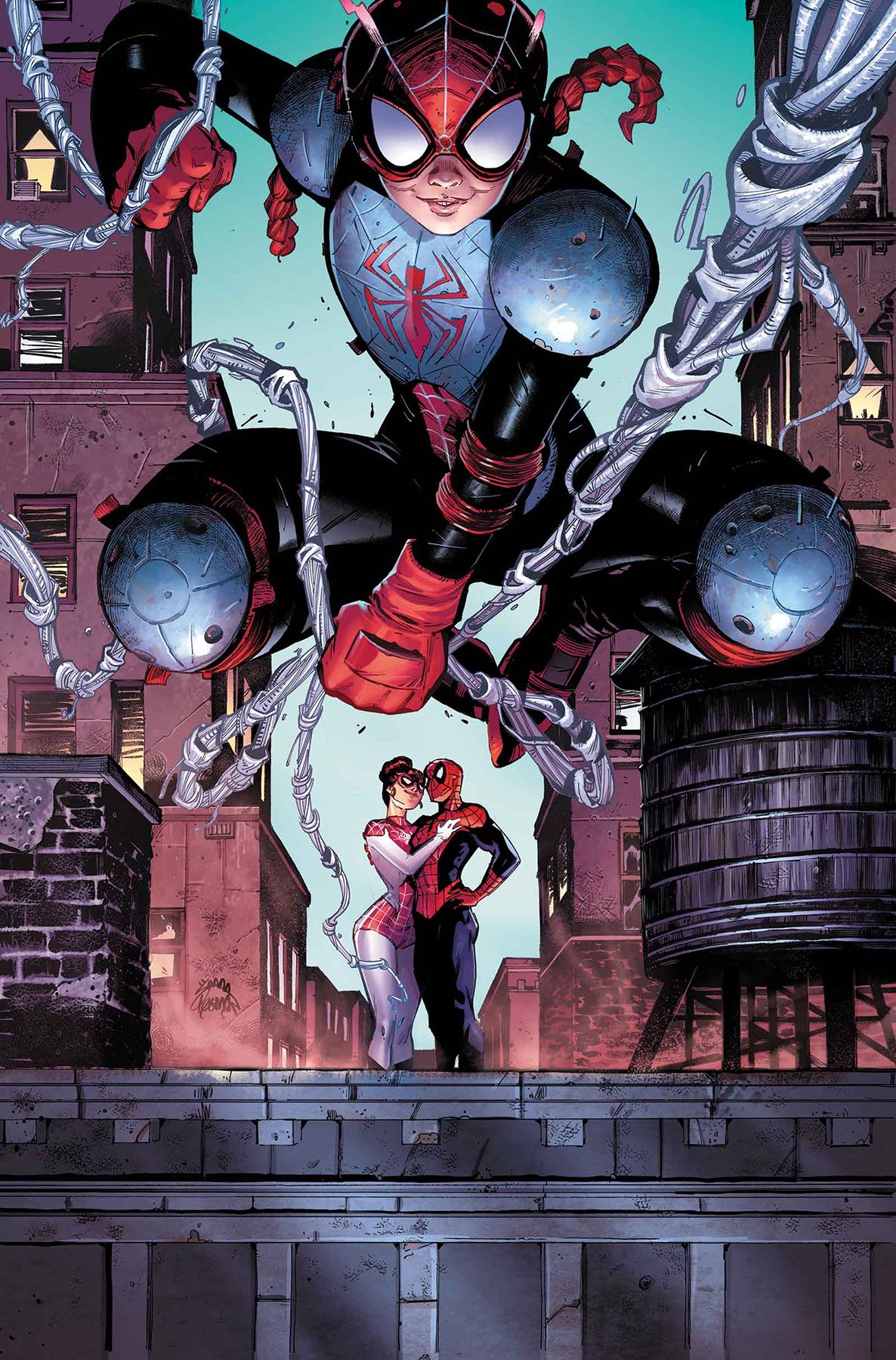 The Amazing Spider-Man: Renew Your Vows #3 (Quinones Cover)
The Amazing Spider-Man: Worldwide Vol. 4
The Dark Tower: The Drawing of the Three – The Sailor #4
The Mighty Thor #15
The Mighty Thor #15 (Deodato Teaser Cover)
The Mighty Thor #15 (Sook Cover)
The Mighty Thor #15 (Sorrentino Cover)
The Mighty Thor #15 (Ward Story Thus Far Cover)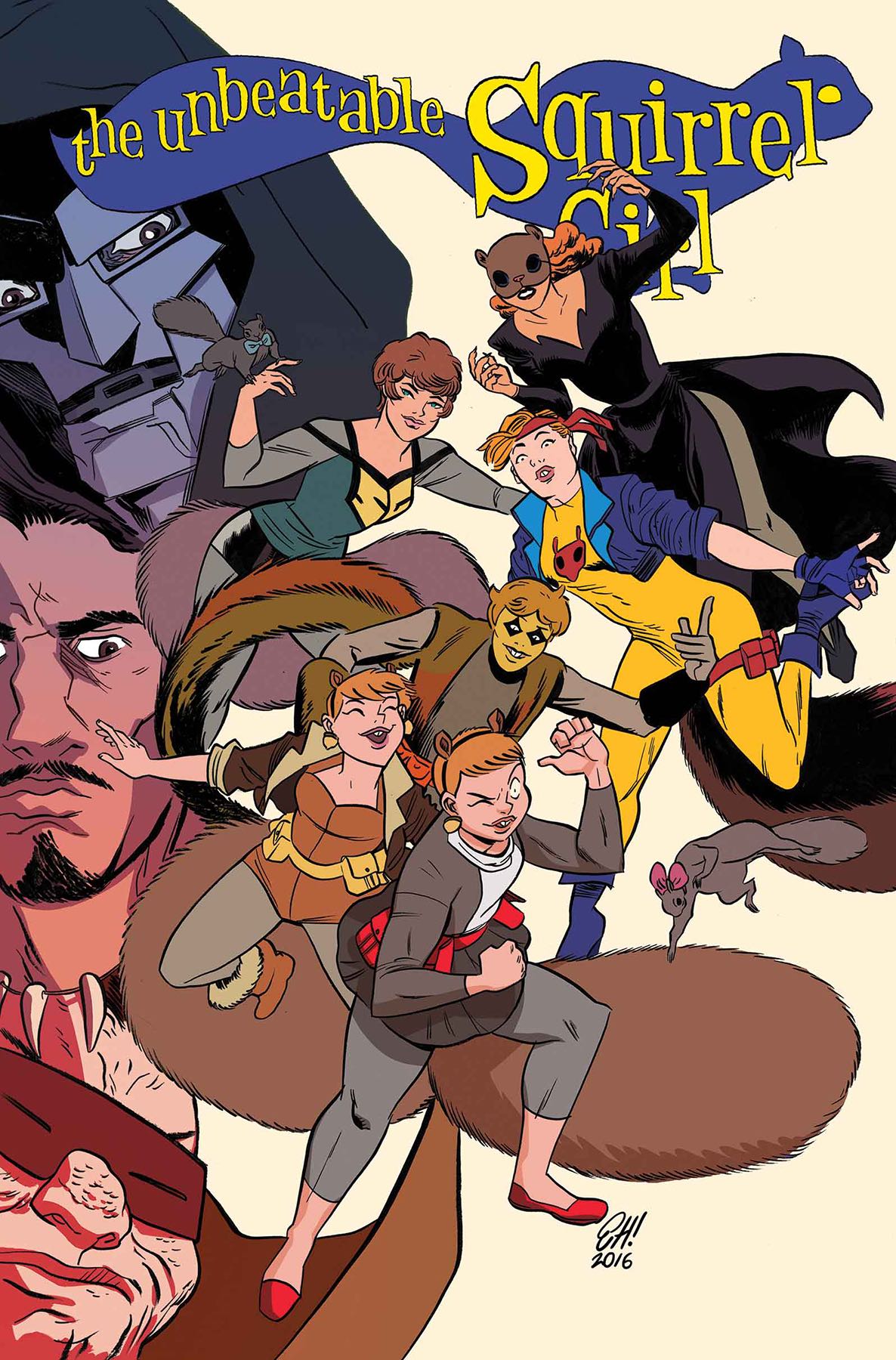 The Unbeatable Squirrel Girl #16
The Unbeatable Squirrel Girl #16 (Allegri Cover)
The Unbeatable Squirrel Girl #16 (Allison Story Thus Far Cover)
The Unbeatable Squirrel Girl #16 (Brigman Classic Cover)
The Unbeatable Squirrel Girl #16 (Deodato Teaser Cover)
Totally Awesome Hulk #14
Uncanny Avengers #19
Uncanny X-Men #17 (Choi IvX Cover)
Uncanny X-Men #17: IvX
Wolverine: Origin
Wolverine: Weapon X Unbound
DC Comics (50 issues)
Action Comics #971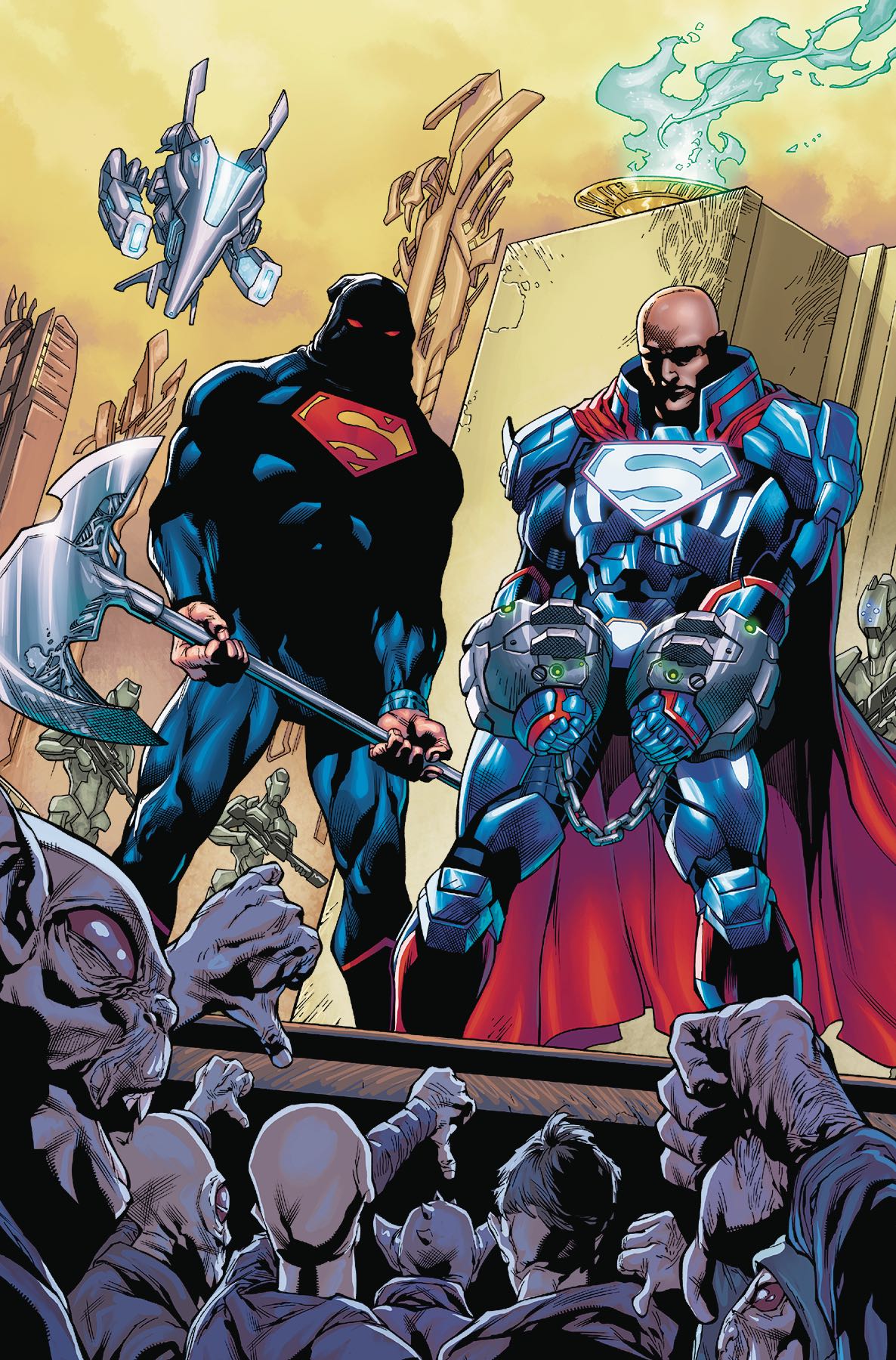 Action Comics #971 (Variant Cover)
All-Star Batman #6
All-Star Batman #6 (Francavilla Cover)
All-Star Batman #6 (Jock Cover)
Aquaman Vol. 1: The Drowning
Batgirl and The Birds of Prey #6
Batgirl and The Birds of Prey #6 (Variant Cover)
Batman Vol. 1: I Am Gotham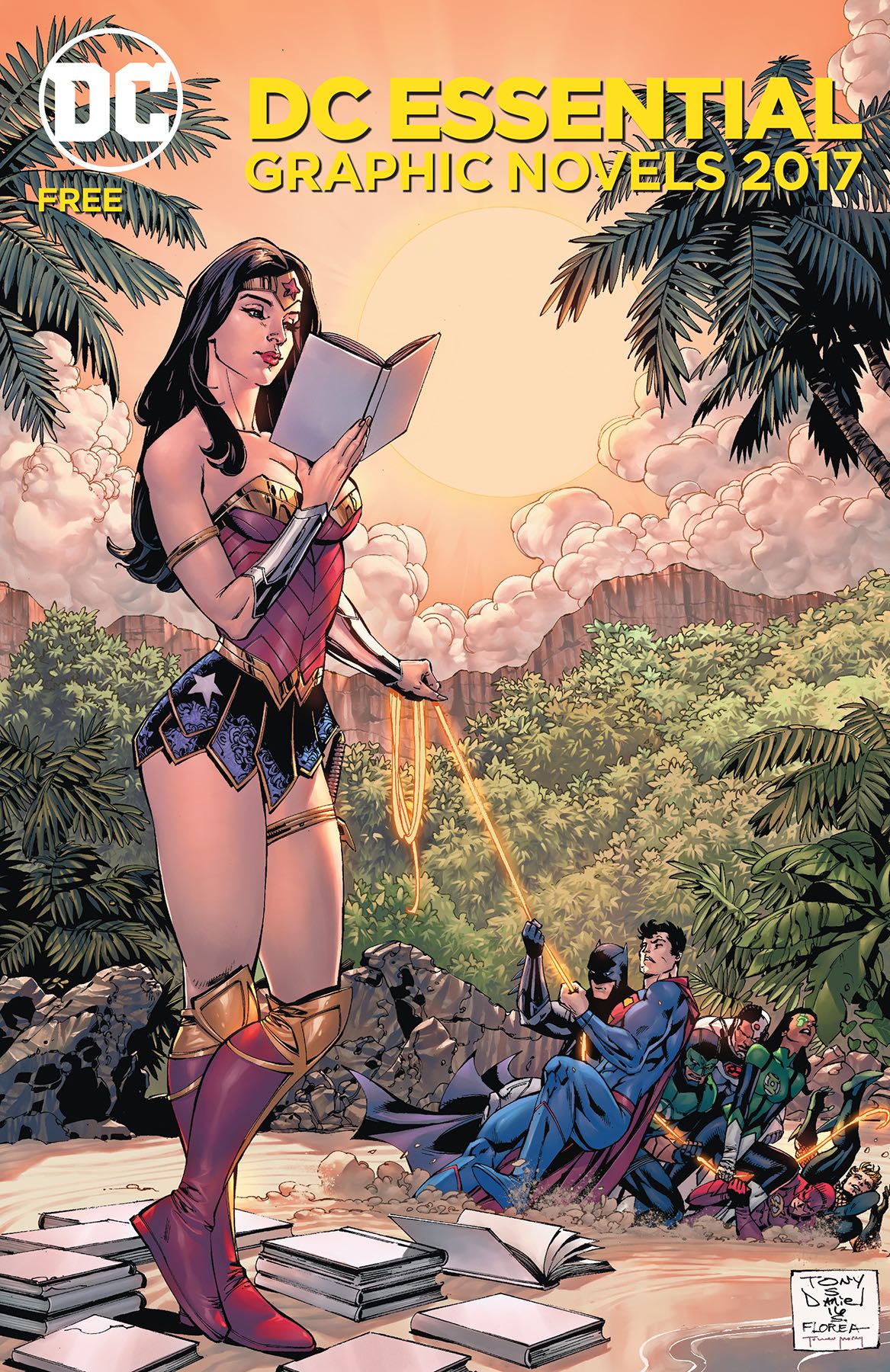 DC Essential Graphic Novels 2017
Deathstroke #10
Deathstroke #10 (Variant Cover)
Detective Comics #948
Detective Comics #948 (Variant Cover)
Earth 2: Society #20
Gotham Academy: Second Semester #5
Green Arrow Vol. 7: Homecoming
Hal Jordan and The Green Lantern Corps #12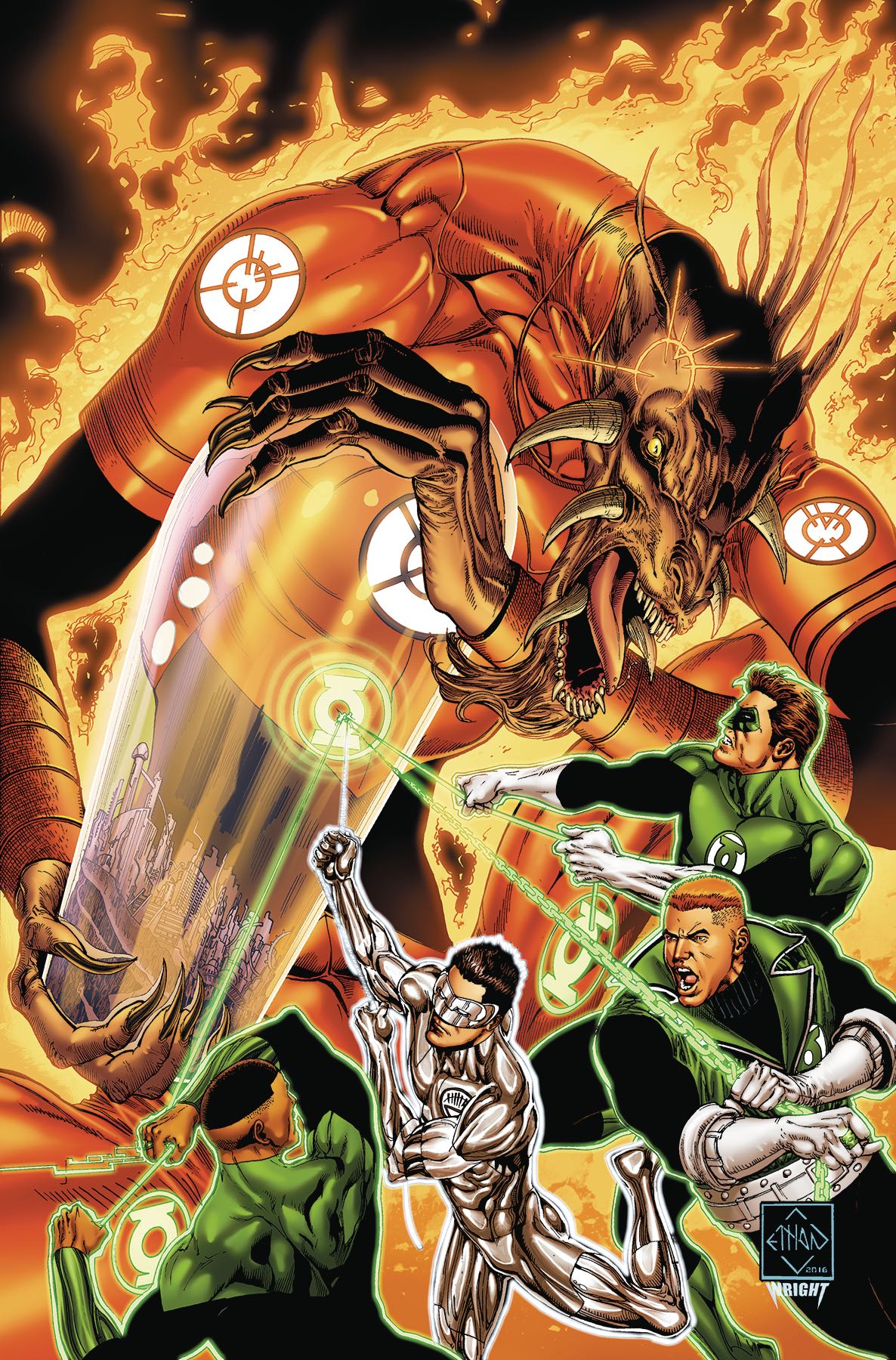 Hal Jordan and The Green Lantern Corps #12 (Variant Cover)
Injustice: Gods Among Us, Year Two (Complete Collection)
John Constantine: Hellblazer Vol. 15: Highwater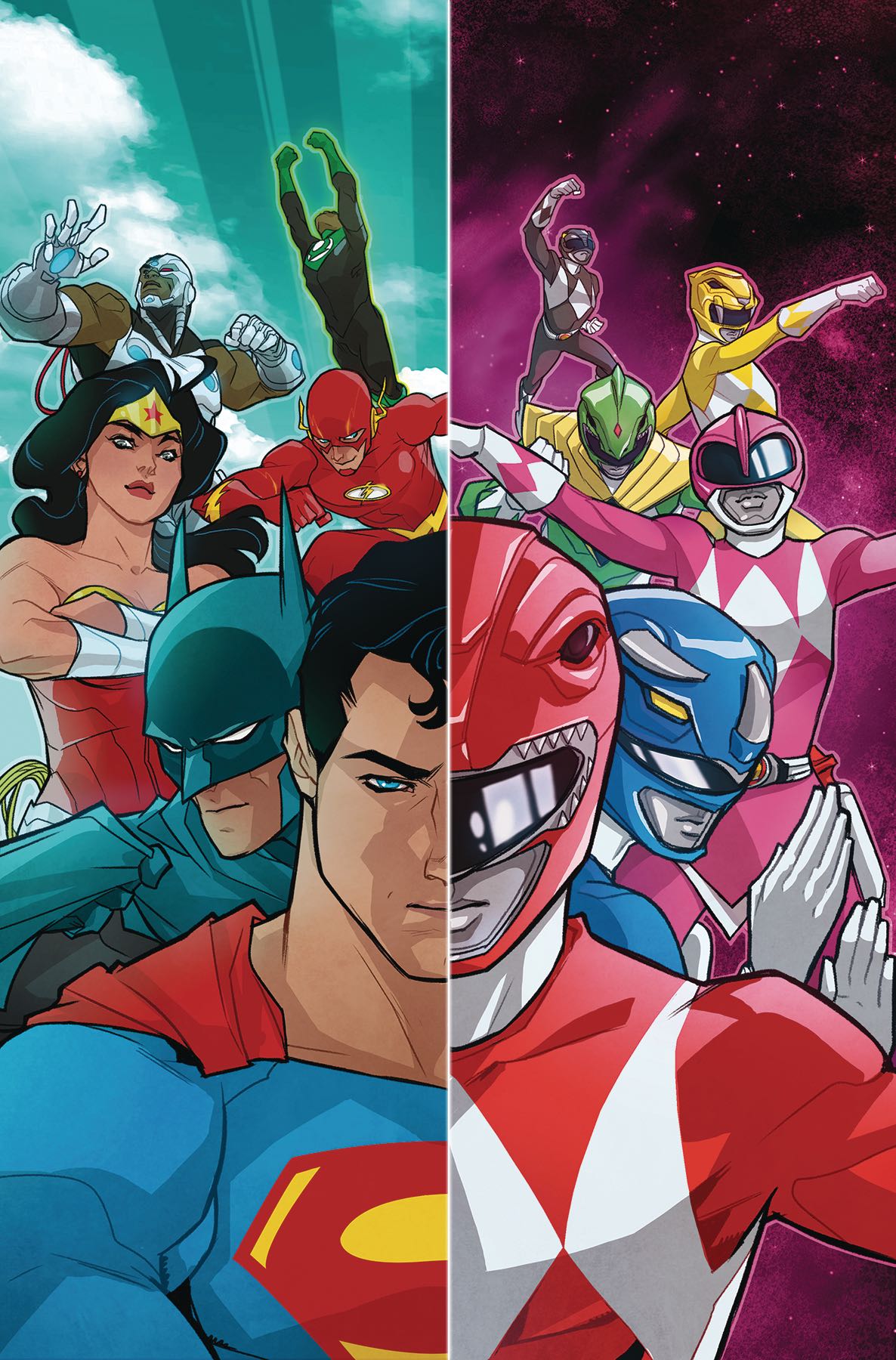 Justice League / Power Rangers #1
Justice League / Power Rangers #1 (Batman / Pink Ranger Cover)
Justice League / Power Rangers #1 (Cyborg / Blue Ranger Cover)
Justice League / Power Rangers #1 (Green Lantern / Yellow Ranger Cover)
Justice League / Power Rangers #1 (Superman / Green Ranger Cover)
Justice League / Power Rangers #1 (The Flash / Black Ranger Cover)
Justice League / Power Rangers #1 (Wonder Woman / Red Ranger Cover)
Justice League of America: Vixen #1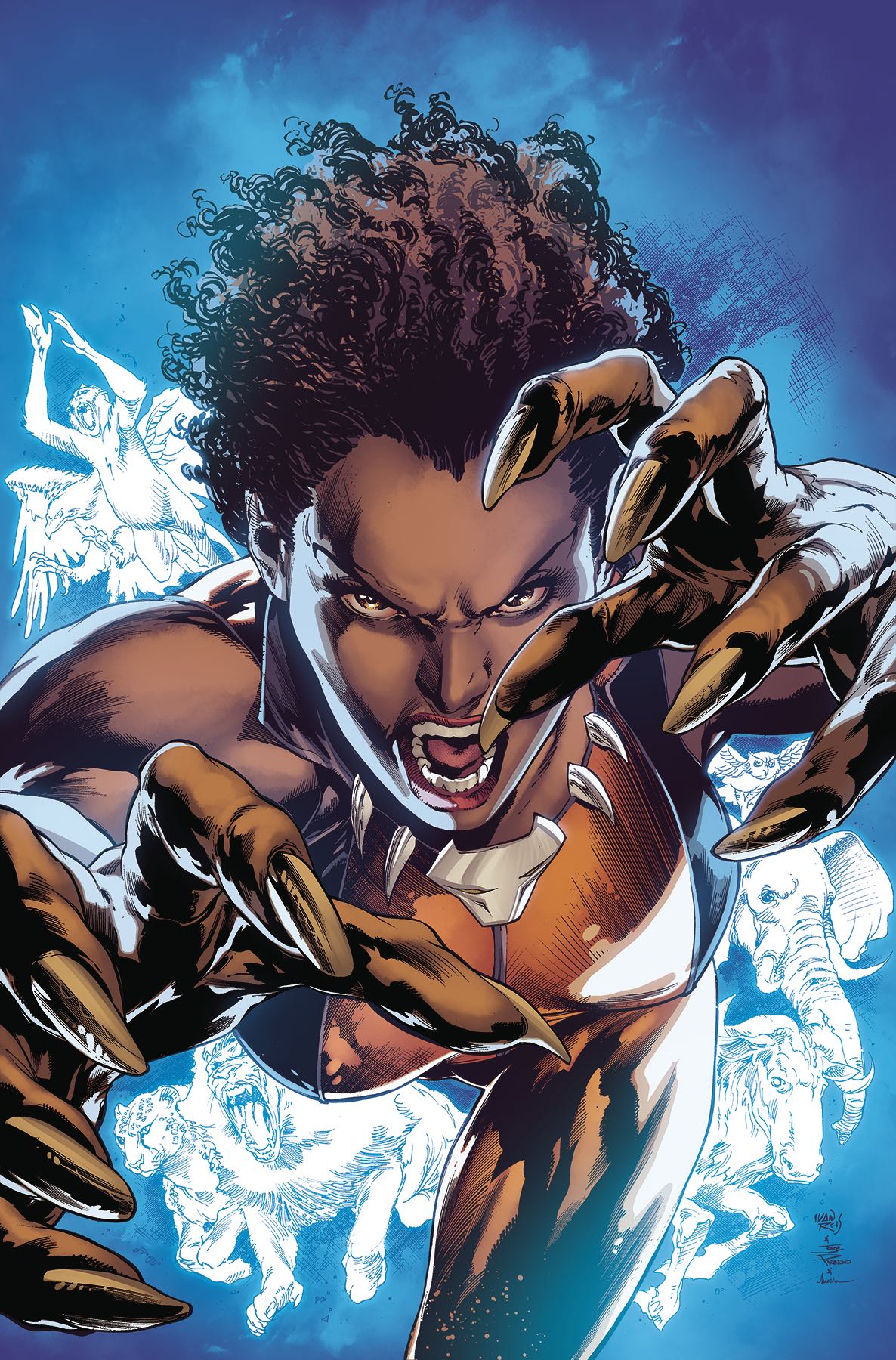 Justice League of America: Vixen #1 (Variant Cover)
Justice League vs. Suicide Squad #4
Justice League vs. Suicide Squad #4 (Conner Cover)
Justice League vs. Suicide Squad #4 (Finch Cover)
New Super-Man #7
New Super-Man #7 (Variant Cover)
Red Hood and The Outlaws #6
Red Hood and The Outlaws #6 (Variant Cover)
Scooby: Apocalypse #9
Scooby: Apocalypse #9 (Variant Cover)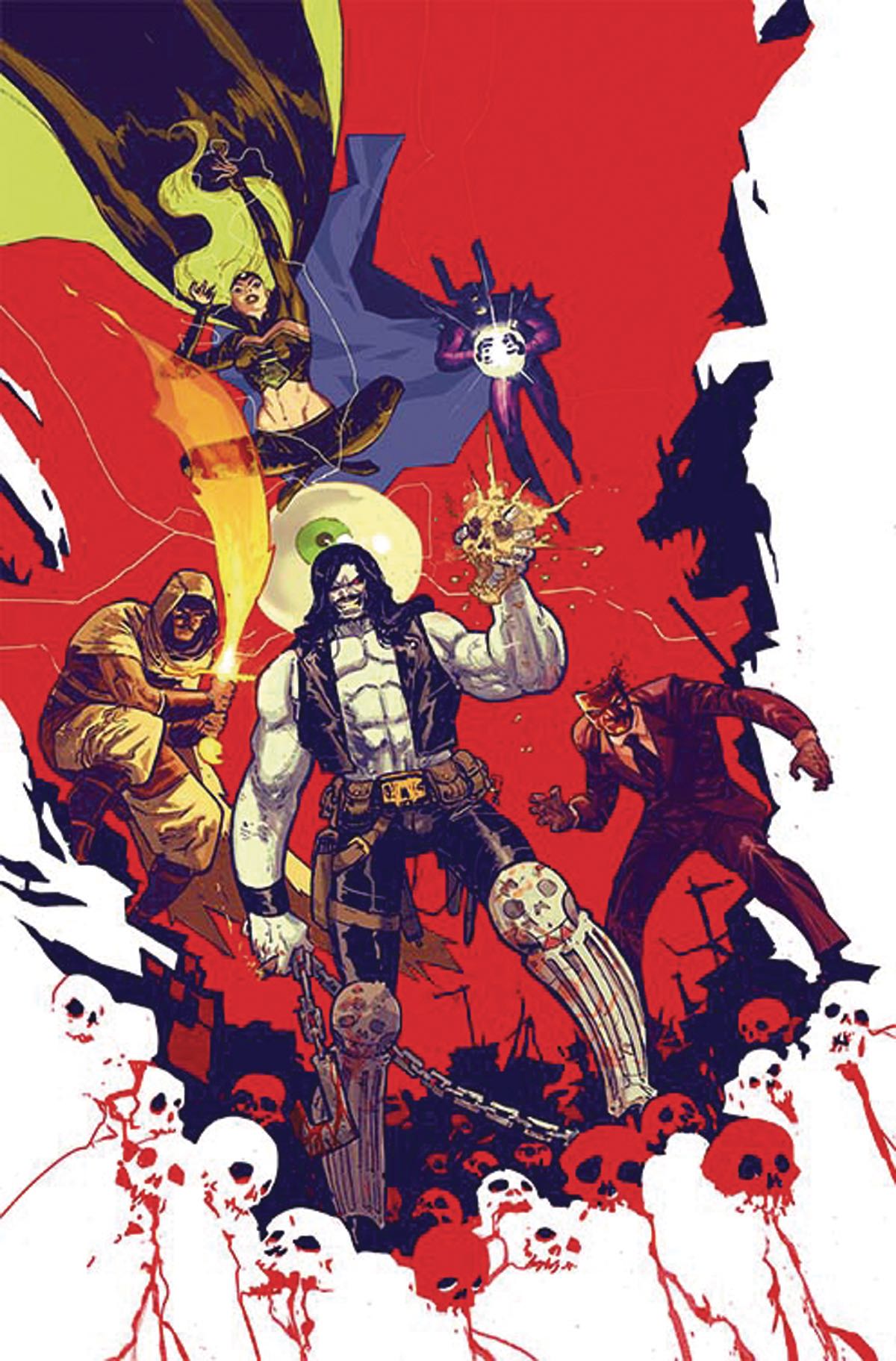 Suicide Squad #9
Supergirl #5
Supergirl #5 (Variant Cover)
Superwoman #6
The Flash #14
The Flash #14 (Variant Cover)
The Flash: The Silver Age Vol. 2 (Omnibus)
The Lost Boys #4
Titans #7
Wonder Woman #14
Wonder Woman #14 (Variant Cover)
Titan Books (42 issues)
Assassin's Creed: Awakening #3 (Kenji Cover)
Assassin's Creed: Awakening #3 (Tong Cover)
Assassin's Creed: Templars #9 (Culbard Cover)
Assassin's Creed: Templars #9 (Larson Cover)
Doctor Who: New Adventures with the Eleventh Doctor Vol. 6: The Malignant Truth
Doctor Who: New Adventures with the Eleventh Doctor, Year Three #1 (Burns Cover)
Doctor Who: New Adventures with the Tenth Doctor, Year Three #1 (Burns Cover)
Doctor Who: New Adventures with the Tenth Doctor, Year Three #1 (Casagrande Cover)
Doctor Who: New Adventures with the Tenth Doctor, Year Three #1 (Ellerby Cover)
Doctor Who: New Adventures with the Tenth Doctor, Year Three #1 (Miller Cover)
Doctor Who: New Adventures with the Tenth Doctor, Year Three #1 (Photo Cover)
Doctor Who: New Adventures with the Tenth Doctor, Year Three #1 (Zanfardino Cover)
Doctor Who: New Adventures with the Third Doctor #4 (Ianniciello Cover)
Doctor Who: New Adventures with the Third Doctor #4 (Photo Cover)
Doctor Who: New Adventures with the Third Doctor #4 (Walker Cover)
Doctor Who: New Adventures with the Twelfth Doctor, Year Two #13 (Fraser Cover)
Hard Case Crime: Triggerman #4 (Aspinall Cover)
Hard Case Crime: Triggerman #4 (Ronald Cover)
Hard Case Crime: Triggerman #4 (Scott Cover)
Khaal #1 (Gorham Cover)
Khaal #1 (Kurth Cover)
Khaal #1 (Laming Cover)
Khaal #1 (Percival Cover)
Khaal #1 (Secher Cover)
Masked #2 (Cover D)
Norman: The First Slash #2 (Ellerby Cover)
Samurai: Brothers in Arms #5 (Jungshan Cover)
Samurai: Brothers in Arms #5 (McCrea Cover)
Samurai: Brothers in Arms #5 (Percival Cover)
Sherlock: The Blind Banker #1 (Jay Cover)
The Chimera Brigade #4 (Percival Cover)
The Chimera Brigade #4 (Percival Cover)
The Chimera Brigade #4 (Qualano Cover)
The Walking Dead Magazine #19 (Newsstand Edition)
The Walking Dead Magazine #19 (PX Edition)
Torchwood Vol. 1: World Without End
Vikings: Uprising #4 (Glass Cover)
[Re]assignment #1 (Dalton Cover)
[Re]assignment #1 (Jef Cover)
[Re]assignment #1 (Paronzini Cover)
[Re]assignment #1 (Qualano Cover)
[Re]assignment #1 (Scott Cover)
Dynamite Entertainment (27 issues)
Army of Darkness / Xena: Forever… And A Day #4 (10 Copy Cover)
Army of Darkness / Xena: Forever… And A Day #4 (Caldwell Cover)
Evil Ernie: Godeater #5 (10 Copy B&W Cover)
Evil Ernie: Godeater #5 (Parrillo Cover)
Evil Ernie: Godeater #5 (Templesmith Cover)
Flash Gordon: Kings Cross #3 (10 Copy Hamm Cover)
Flash Gordon: Kings Cross #3 (Hamm Cover)
Flash Gordon: Kings Cross #3 (Moustafa Cover)
Flash Gordon: Kings Cross #3 (Subscription Cover)
James Bond: Felix Leiter #1 (10 Copy B&W Cover)
James Bond: Felix Leiter #1 (Campbell Artboard FOC Cover)
James Bond: Felix Leiter #1 (Perkins Cover)
James Bond: Felix Leiter #1 (Unlock Hardman Cover)
Red Sonja #1 (10 Copy Bradshaw B&W Cover)
Red Sonja #1 (20 Copy Camuncoli B&W Cover)
Red Sonja #1 (30 Copy Rubi B&W Cover)
Red Sonja #1 (40 Copy Peterson B&W Cover)
Red Sonja #1 (50 Copy Campbell Virgin Cover)
Red Sonja #1 (Blank Authentix Cover)
Red Sonja #1 (Bradshaw Cover)
Red Sonja #1 (Campbell Cover)
Red Sonja #1 (Camuncoli Cover)
Red Sonja #1 (Cosplay Cover)
Red Sonja #1 (Peterson Cover)
Red Sonja #1 (Rubi Subscription Cover)
The Green Hornet: Reign of the Demon #2 (Lashley Cover)
The Green Hornet: Reign of the Demon #2 (Marques Cover)
Image Comics (22 issues)
Beowulf
Birthright #21
God Country #1 (Shaw & Stewart Cover)
God Country #1 (Zaffino Cover)
Green Valley #4 (Of 9)
Invisible Republic #14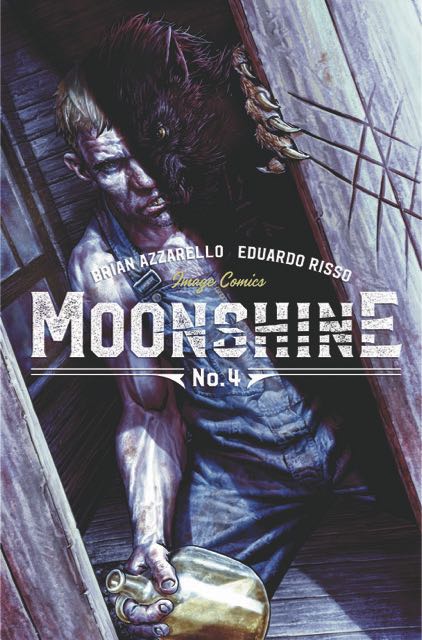 Moonshine #4 (Bermejo Cover)
Moonshine #4 (Risso Cover)
Motor Crush #1 (2nd Printing)
Motor Crush #2 (Stewart Cover)
Motor Crush #2 (Tarr Cover)
Outcast #24
Prophet Vol. 5: Earth War
Renato Jones: The One Percent Season 1
Savage Dragon #219
Southern Bastards #16 (Charity Cover)
Southern Bastards #16 (Cloonan Cover)
Spawn #269
Spread #18
Stray Bullets: Sunshine and Roses #20
Violent Love #3 (Santos Cover)
Violent Love #3 (Santos Cover)
IDW Publishing (19 issues)
Angry Birds Comics: Game Play #1 (Subscription Cover)
Dirk Gently's Holistic Detective Agency: The Salmon of Doubt #4 (10 Copy Cover)
Dirk Gently's Holistic Detective Agency: The Salmon of Doubt #4 (Subscription Cover)
Donald Quest #3
Donald Quest #3 (10 Copy Cover)
Donald Quest #3 (Subscription Cover)
Dungeons & Dragons: Frost Giant's Fury #1
Dungeons & Dragons: Frost Giant's Fury #1 (10 Copy Cover)
Dungeons & Dragons: Frost Giant's Fury #1 (Subscription Cover)
Teenage Mutant Ninja Turtles Universe #6 (10 Copy Cover)
Teenage Mutant Ninja Turtles Universe #6 (Subscription Cover)
The October Faction: Deadly Season #4 (Subscription Cover)
The Powerpuff Girls #6 (10 Copy Cover)
The Powerpuff Girls #6 (Subscription Cover)
The Transformers: Autocracy Trilogy
The X-Files #10 (Artist's Edition)
The X-Files #10 (Photo Cover)
Walt Disney's Comics and Stories #736 (10 Copy Cover)
Walt Disney's Comics and Stories #736 (Subscription Cover)
Dark Horse Comics (12 issues)
Call of Duty: Black Ops III
Call of Duty: Zombies #2
Conan Vol. 20: A Witch Shall Be Born
Groo: Fray of the Gods #4
House of Penance
Kingsway West #4
Lobster Johnson: Garden of Bones
Neon Genesis Evangelion: The Shinji Ikari Raising Project Vol. 17
Prometheus: Life and Death Vol. 1
Shadows On the Grave #2
The Shadow Glass
The Strain: Mr. Quinlan, Vampire Hunter #5
Archie Comics (10 issues)
Betty & Veronica Jumbo Comics Digest #250
Jughead #12 (Derek Charm Cover)
Jughead #12 (Erin Hunting Cover)
Jughead #12 (Tula Lotay Cover)
Reggie and Me #2 (Chip Zdarsky Cover)
Reggie and Me #2 (David Mack Cover)
Reggie and Me #2 (Sandy Jarrell Cover)
Road To Riverdale
Sonic Universe #94 (Yardley Cover)
Sonic Universe #94 (Yardley Cover)
BOOM! Studios (9 issues)
Jonesy #9
Mega Princess #3
Namesake #3
Sons of Anarchy: Redwood Original #6
Sons of Anarchy: Redwood Original #6 (Subscription Smallwood Cover)
The Deep #1
The Deep #1 (Allen Cover)
The Storyteller: Giants #2
WWE: Then, Now, and Forever #1 (3rd Printing)
Zenescope (9 issues)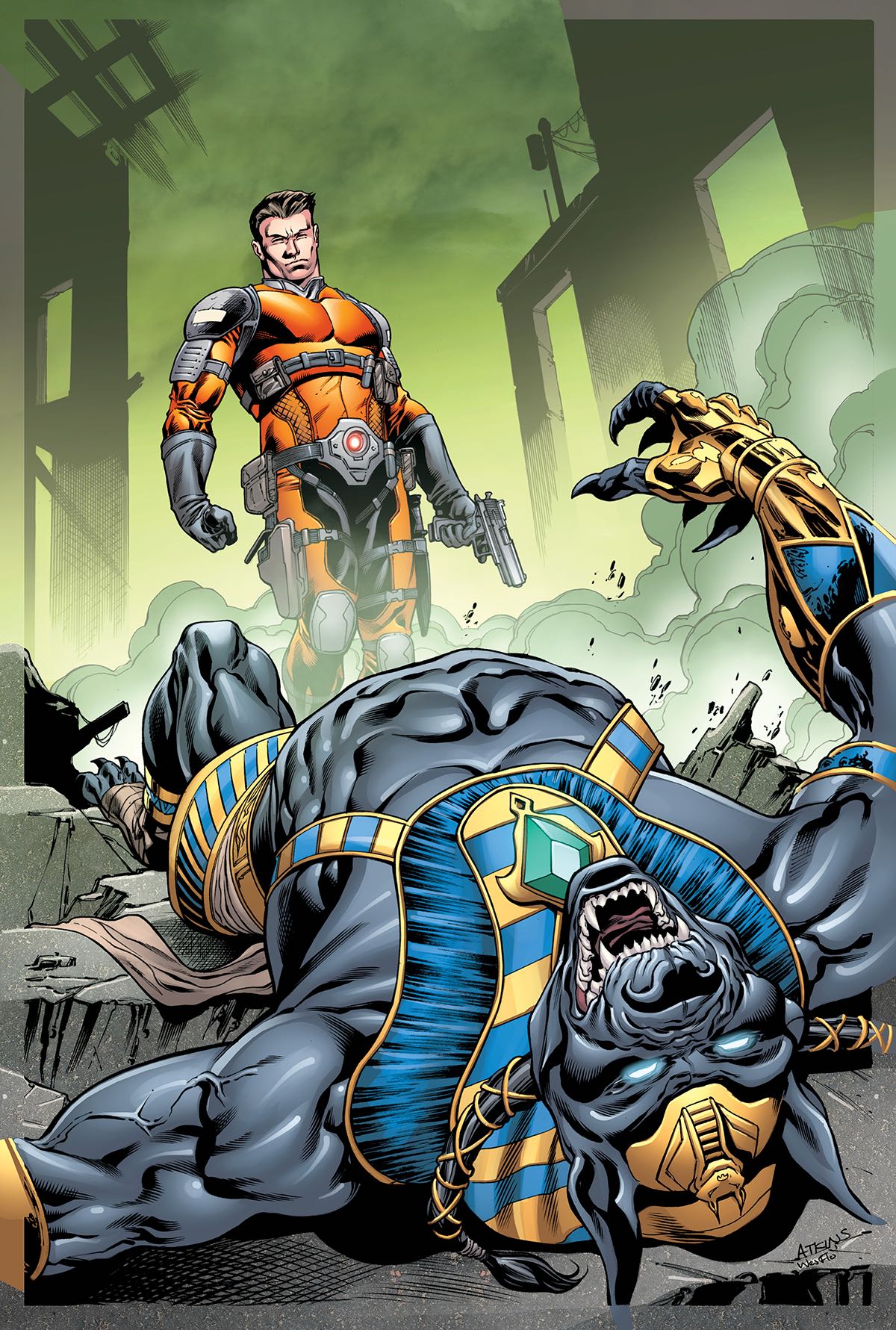 E.V.I.L. Heroes #4 (Atkins Cover)
E.V.I.L. Heroes #4 (Malsuni Cover)
E.V.I.L. Heroes #4 (Reyes Cover)
E.V.I.L. Heroes #4 (Richardson Cover)
Grimm Fairy Tales: Red Agent – The Human Order #2 (Atkins Cover)
Grimm Fairy Tales: Red Agent – The Human Order #2 (Cuffari Cover)
Grimm Fairy Tales: Red Agent – The Human Order #2 (Ortiz Cover)
Grimm Fairy Tales: Red Agent – The Human Order #2 (Tyndall Cover)
Grimm Fairy Tales: Wonderland Vol. 10
Valiant (7 issues)
Ninjak #23 (10 Copy Character Design Cover)
Ninjak #23 (20 Copy Evely Cover)
Ninjak #23 (50 Copy Templesmith Cover)
Ninjak #23 (Bodenheim Cover)
Ninjak #23 (Massafera Cover)
Ninjak #23 (Oliver Cover)
Savage #1 (2nd Printing)
Action Lab (6 issues)
Action Lab: Dog of Wonder #5 (Leeds Cover)
Action Lab: Dog of Wonder #5 (Peteranetz Cover)
Voracious: Feeding Time #2 (Mouthwatering Cover)
Voracious: Feeding Time #2 (Muhr Cover)
Zombie Tramp Year 1 (Regular Signed Cover)
Zombie Tramp Year 1 (Risque Signed Cover)
Antarctic Press (4 issues)
Gold Digger: Ancient Records
Steam Wars: Holiday Special #2
Steam Wars: Princess Legends #2
Ultracat
Joe Books (4 issues)
Frozen #4
Star vs. The Forces of Evil #4
Tangled
Tangled
Aftershock Comics (3 issues)
Black Eyed Kids #10
Captain Kid #4
Shipwreck #3
Chapterhouse Comics (3 issues)
Die Kitty Die #4 (Parent Cover)
Die Kitty Die #4 (Ruiz Cover)
The Fourth Planet #4
451 Media Group (2 issues)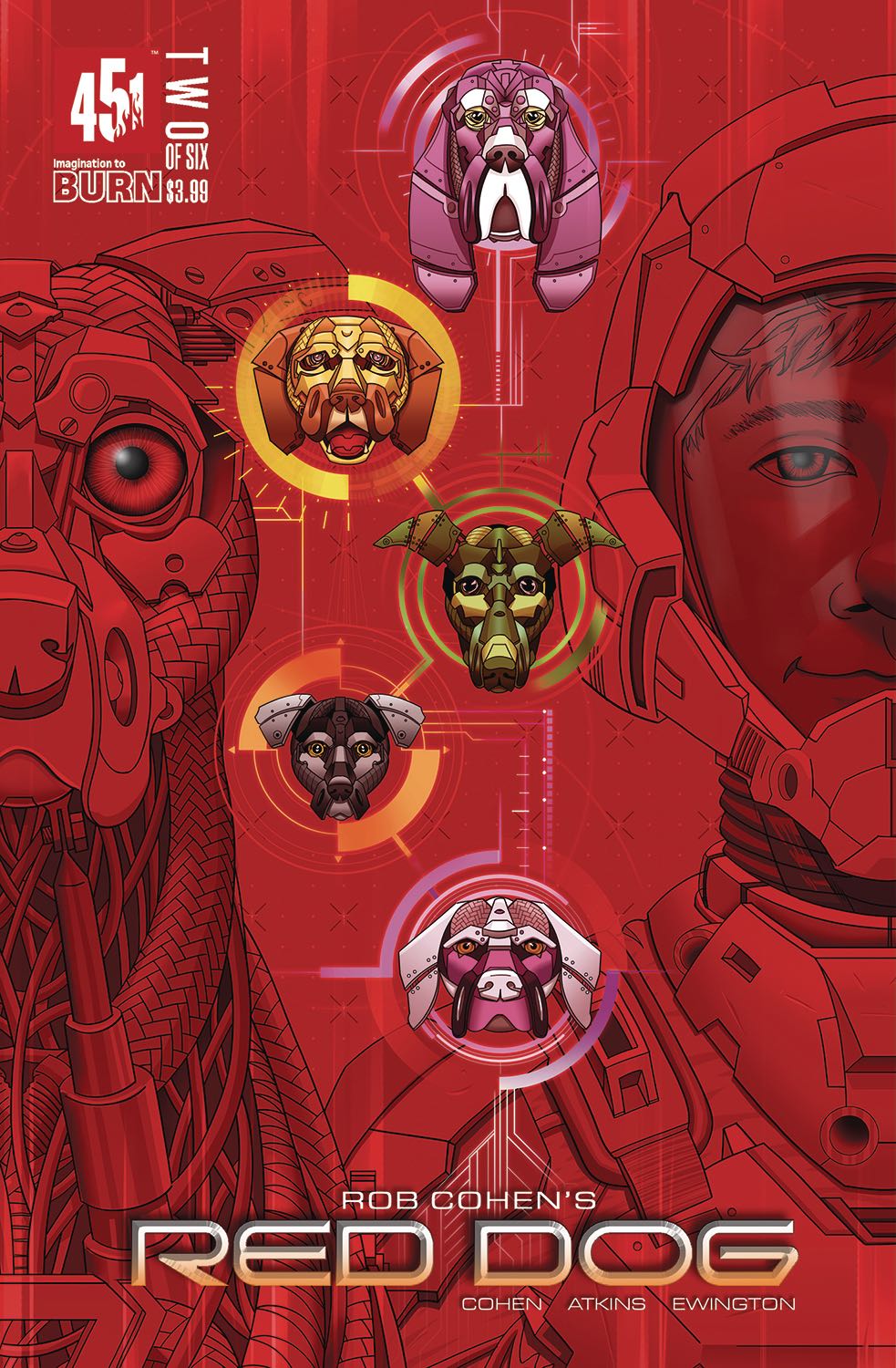 Red Dog #2 (Forbes Cover)
Black Mask (2 issues)
Jade Street Protection Services #4
The Skeptics #3
Oni Press (2 issues)
Angel City #4
Motro #3
Papercutz (2 issues)
Disney's Fairies Vol. 19: Tinker Bell and the Flying Monster
Smurfs Vol. 22: The Smurf Menace
Rebellion / 2000 AD (2 issues)
Judge Dredd: The Complete Case Files Vol. 13
The Complete Scarlet Traces Vol. 1
215 Ink (1 issue)
Doctor Crowe #1 (Brown Cover)
Abrams ComicArts (1 issue)
Kindred
American Gothic Press (1 issue)
Island 731 #5
American Mythology (1 issue)
The Three Stooges: Stooge-A-Palooza (Buz Hand Drawn Sketch Cover)
Amryl Entertainment (1 issue)
Cavewoman: The Dragon #1 (Durham Cover)
Aspen Comics (1 issue)
Fathom: Blue Vol. 1
Big Planet (1 issue)
Libby's Dad
Coffin Comics (1 issue)
Lady Death: Extinction Express #1: Chaotica Darque
Devil's Due (1 issue)
Serving Supes #7
Fantagraphics (1 issue)
The Million Year Picnic
Graphic India (1 issue)
Devi: Rebirth #5
Hashtag Comics (1 issue)
Souls Eternal: The Children's War, Part 1
Humanoids (1 issue)
The Fourth Power
Jet City Comics (1 issue)
Dominion: The Last Sacrifice #4
Kenzer and Company (1 issue)
Knights of the Dinner Table #239
Lion Forge Comics (1 issue)
Voltron: Legendary Defender Vol. 1
NBM (1 issue)
The Fairy Tales of Oscar Wilde Vols. 1-5
Red 5 (1 issue)
The Rift #1
TITAN1STUDIOS (1 issue)
Knight Guardians of Relativity #1
United Plankton Pictures (1 issue)
Spongebob Comics #64
Vertigo (1 issue)
Unfollow Vol. 2: God Is Watching
Z2 Comics (1 issue)
Grave Lilies #1