By: JD Hardin
It's the first new comic book day of the year! It's going to be a great year with lots of movies, crossovers, and new titles! Don't forget, the Best of 2016 Poll closes this Saturday at midnight!! Don't miss out on our Best Prize Pak of 2016, Click Here To Vote!!!
Let's go RAID THE RACKS!!!
Support Literacy, Read Comics.
Brought to you by:
Like their Facebook and follow them on Twitter
Pick of the Week
Top Rated Title
Top Rated Publisher
* Best of 2016 Nominee*

Marvel Comics (76 issues)

Avengers #3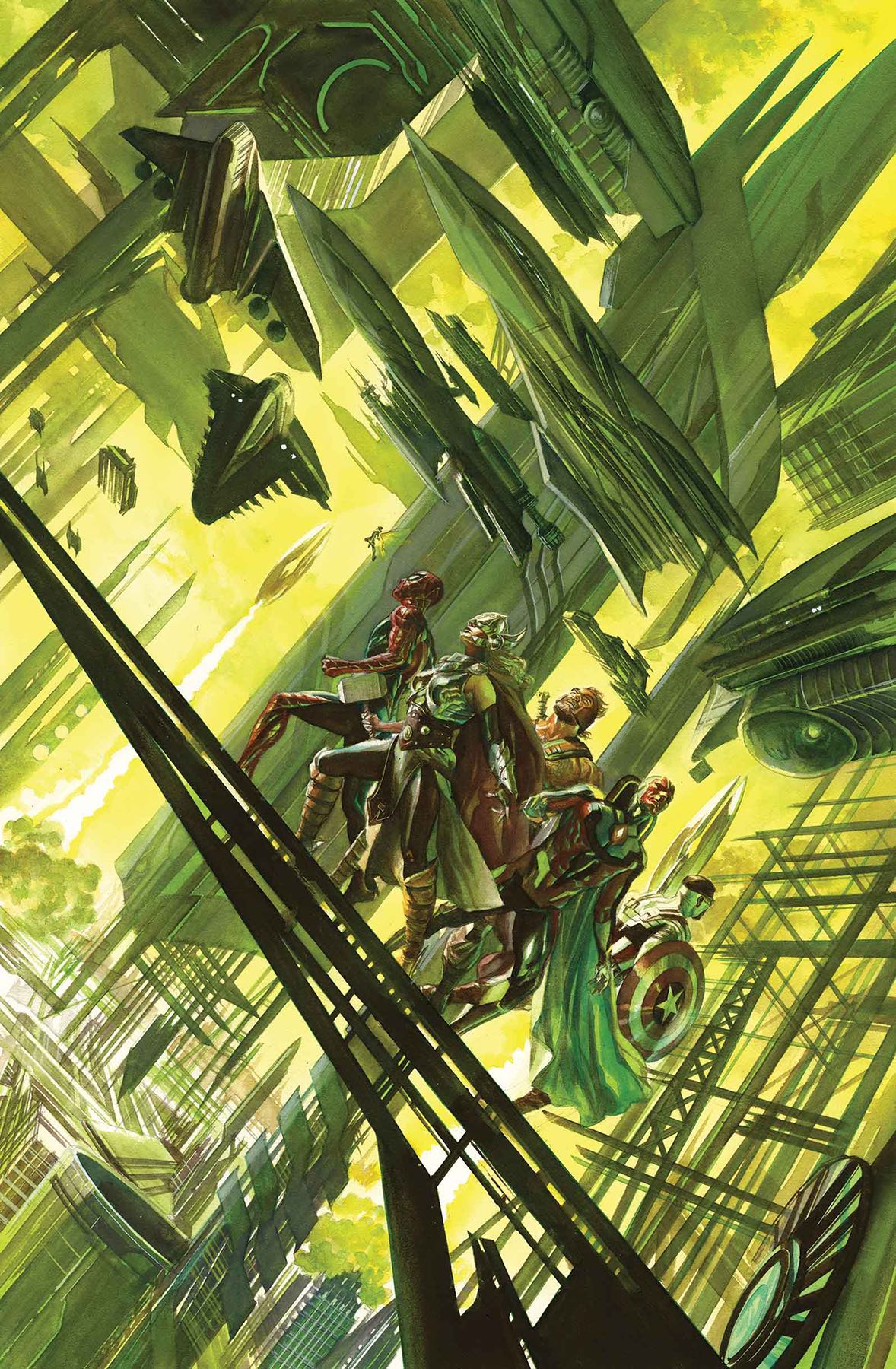 Avengers #3 (Tedesco Cover)
Captain America: Sam Wilson #17
Champions #4
Deadpool the Duck #1
Deadpool the Duck #1 (Albuquerque Cover)
Deadpool the Duck #1 (Connecting Cover)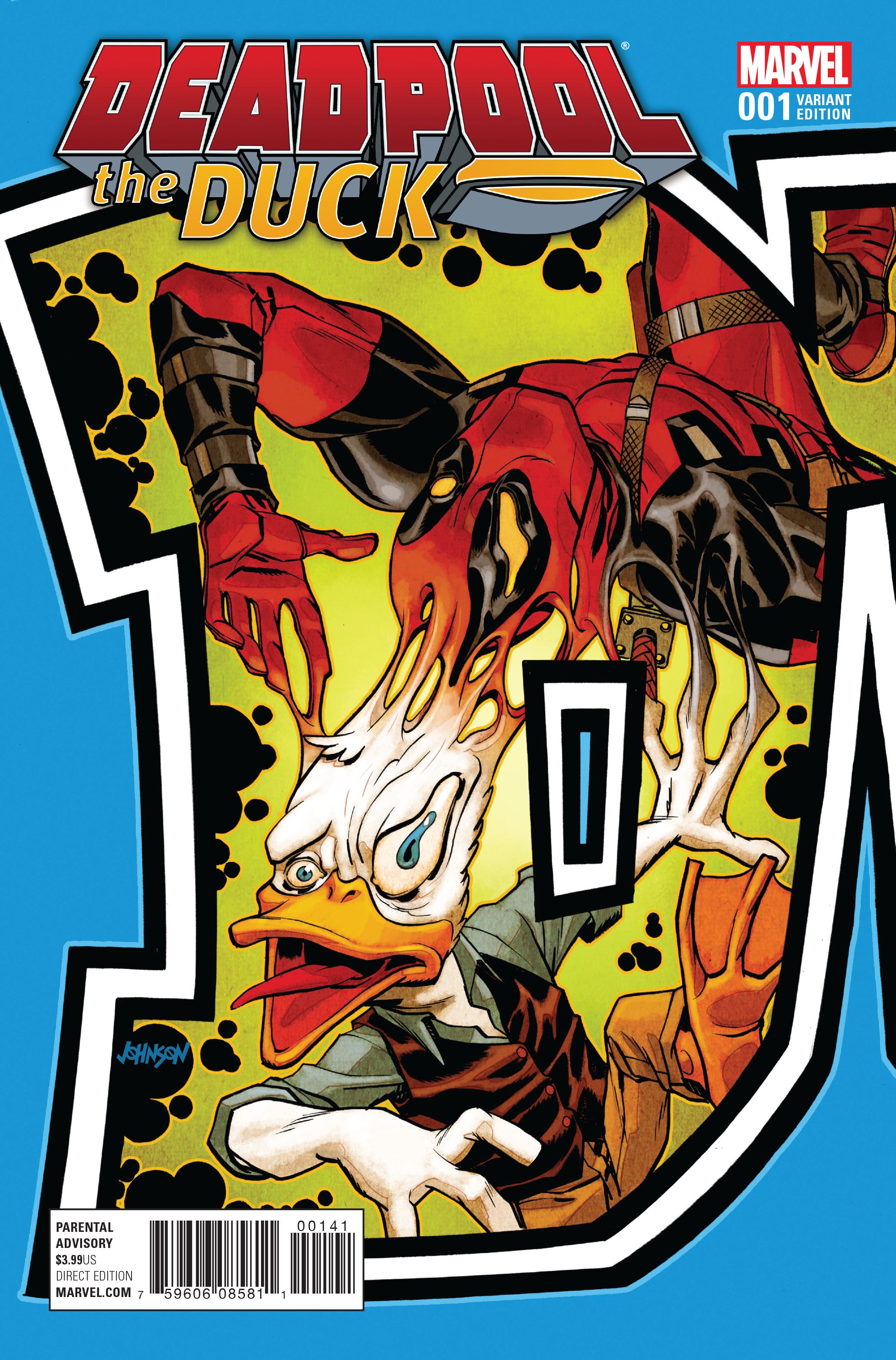 Deadpool the Duck #1 (Lim Cover)
Deadpool the Duck #1 (Zdarsky Cover)
Deadpool: The World's Greatest Comic Magazine! Vol. 1
Deadpool: Too Soon? #4
Deadpool: Too Soon? #4 (Robson Cover)
Guardians of the Galaxy, Vol. 2 Prelude #1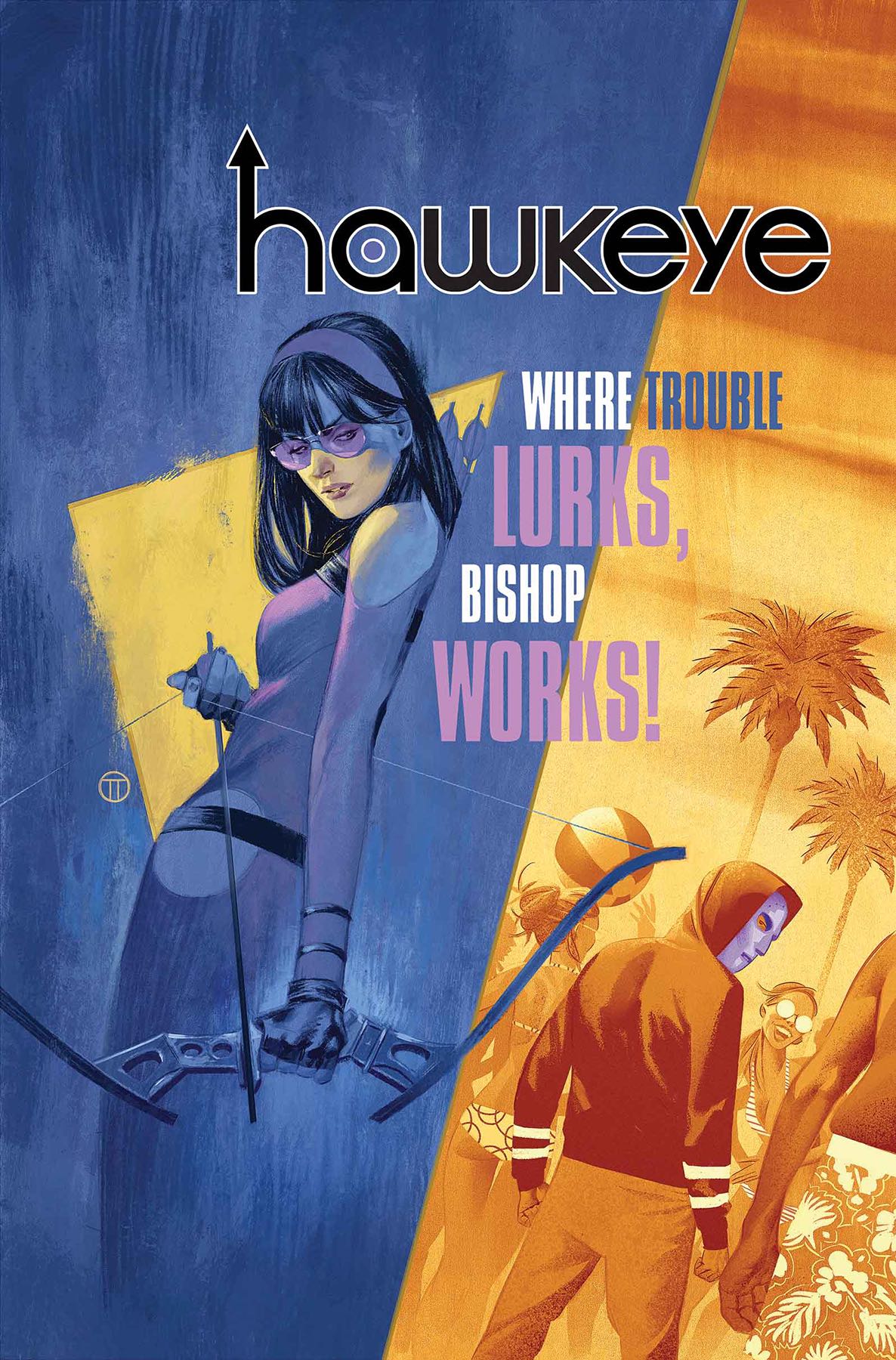 Hawkeye #2
Hawkeye #2 (Variant Cover)
Marvel Universe Avengers: Ultron Revolution #7
Marvel Universe: Ultimate Spider-Man vs. The Sinister 6 Vol. 1
Monsters Unleashed! Prelude
Moon Knight #10
Moon Knight #10 (Crook Cover)
Moon Knight #10 (Portacio Classic Cover)
Moon Knight #10 (Story Thus Far Cover)
New Avengers by Bendis Vol. 1 (Complete Collection)
Nova #2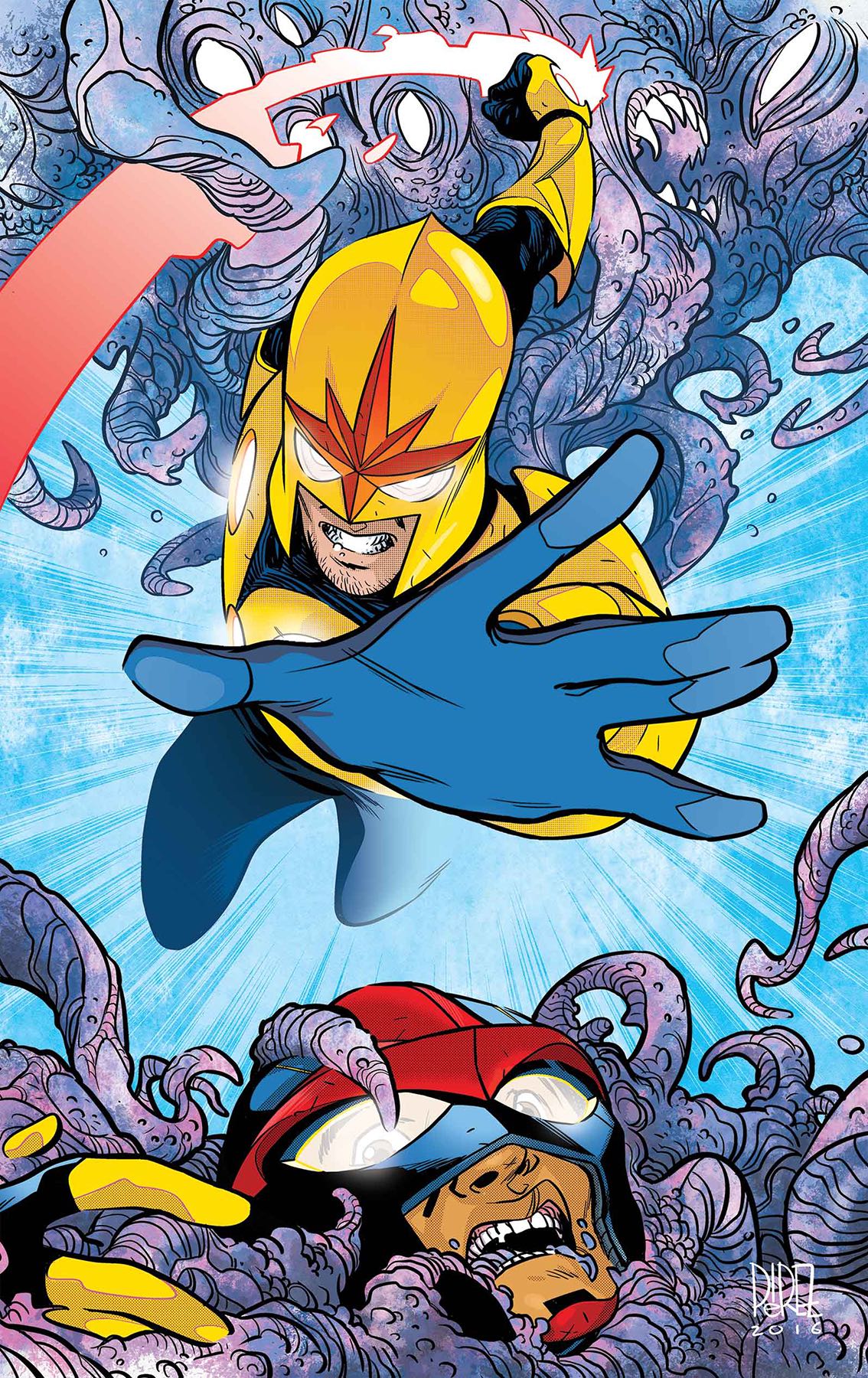 Nova #2 (Chiang Cover)
*Old Man Logan #16*
Scarlet Witch #14
Slapstick! #2
Slapstick! #2 (Brown Cover)
Spider-Man 2099 #19
Star Wars: Han Solo
The Amazing Spider-Man: Worldwide Vol. 1
The Incredible Hulk: Future Imperfect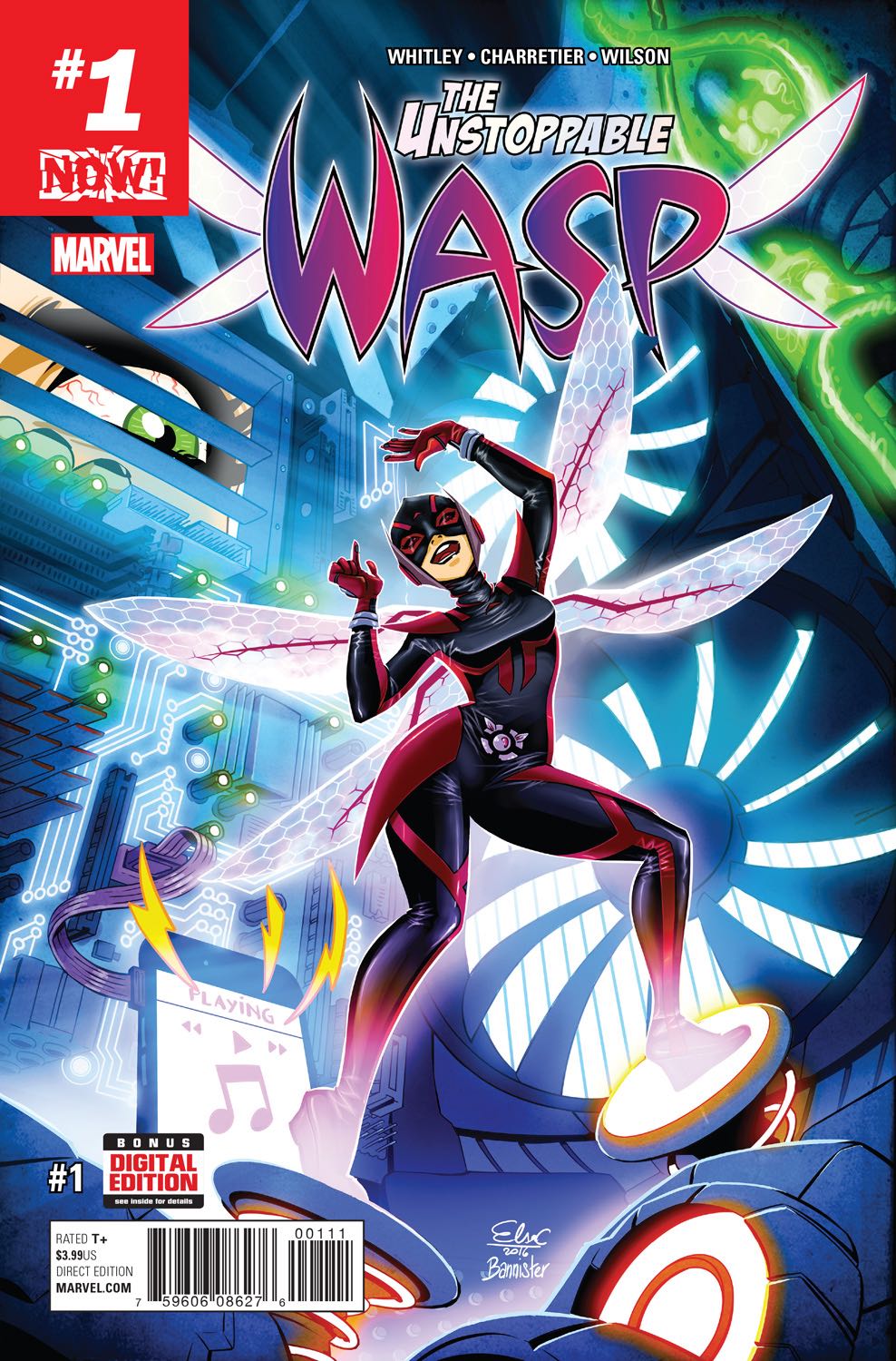 The Unstoppable Wasp #1
The Unstoppable Wasp #1 (Blake II Hip Hop Cover)
The Unstoppable Wasp #1 (Christopher Action Figure Cover)
The Unstoppable Wasp #1 (Park Movie Cover)
The Unstoppable Wasp #1 (Torque Cover)
The Unstoppable Wasp #1 (Young Cover)
The Unworthy Thor #3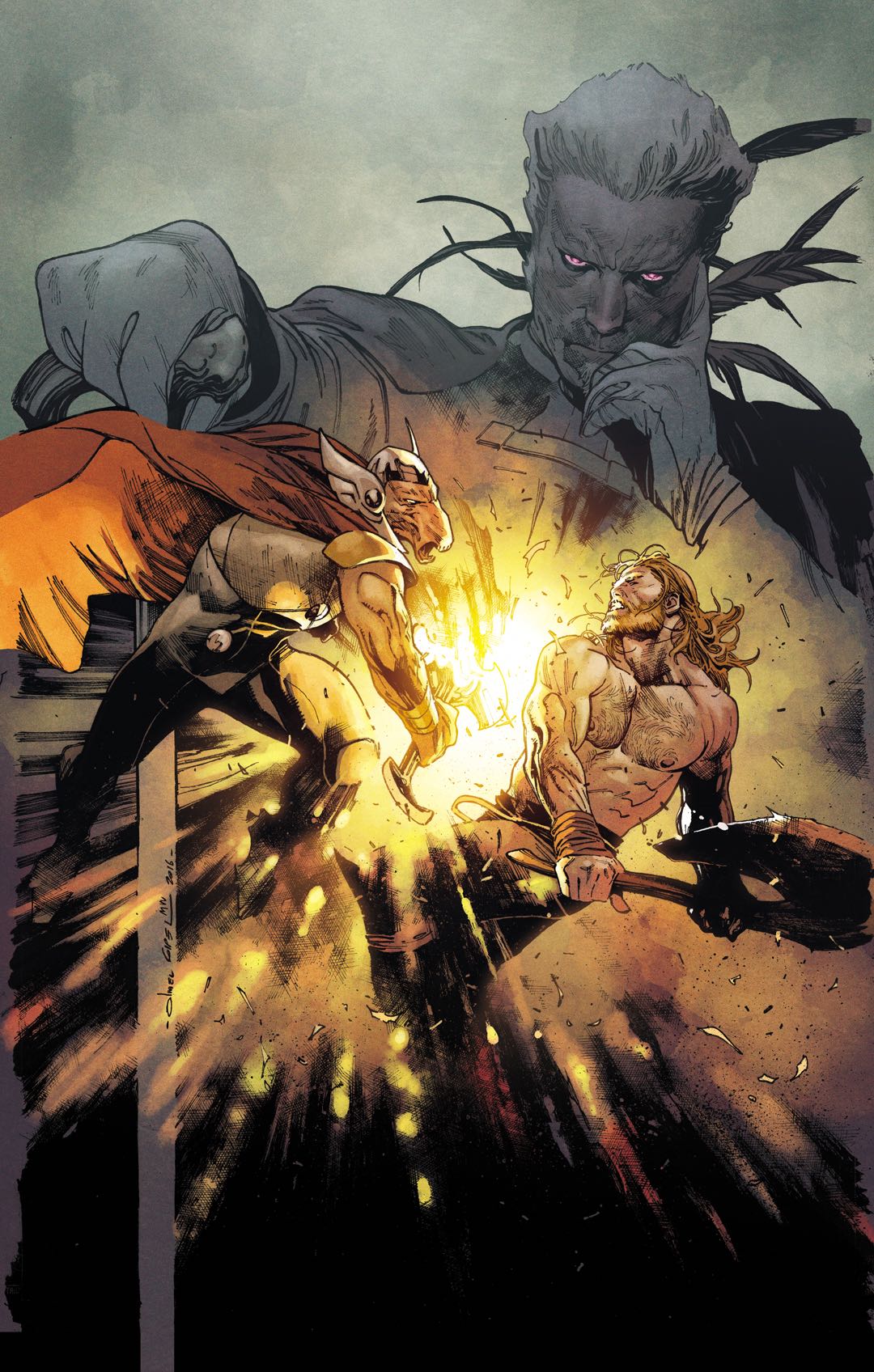 The Unworthy Thor #3 (Lupacchino Cover)
The Unworthy Thor #3 (Sook Cover)
U.S.Avengers #1
U.S.Avengers #1 (Casanova Hip Hop Cover)
U.S.Avengers #1 (Christopher Action Figure Cover)
U.S.Avengers #1 (Perkins XcI Cover)
U.S.Avengers #1 (Reis Arizona State Cover)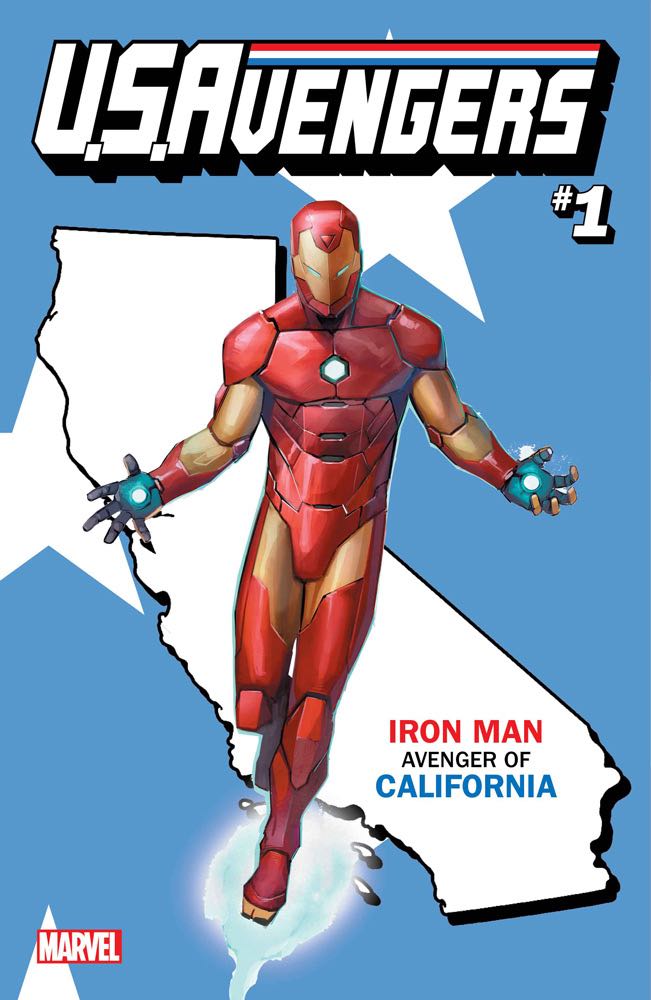 U.S.Avengers #1 (Reis California State Cover)
U.S.Avengers #1 (Reis Connecticut State Cover)
U.S.Avengers #1 (Reis Delaware State Cover)
U.S.Avengers #1 (Reis Florida State Cover)
U.S.Avengers #1 (Reis Illinois State Cover)
U.S.Avengers #1 (Reis Indiana State Cover)
U.S.Avengers #1 (Reis Louisiana State Cover)
U.S.Avengers #1 (Reis Maine State Cover)
U.S.Avengers #1 (Reis Maryland State Cover)
U.S.Avengers #1 (Reis Massachusetts State Cover)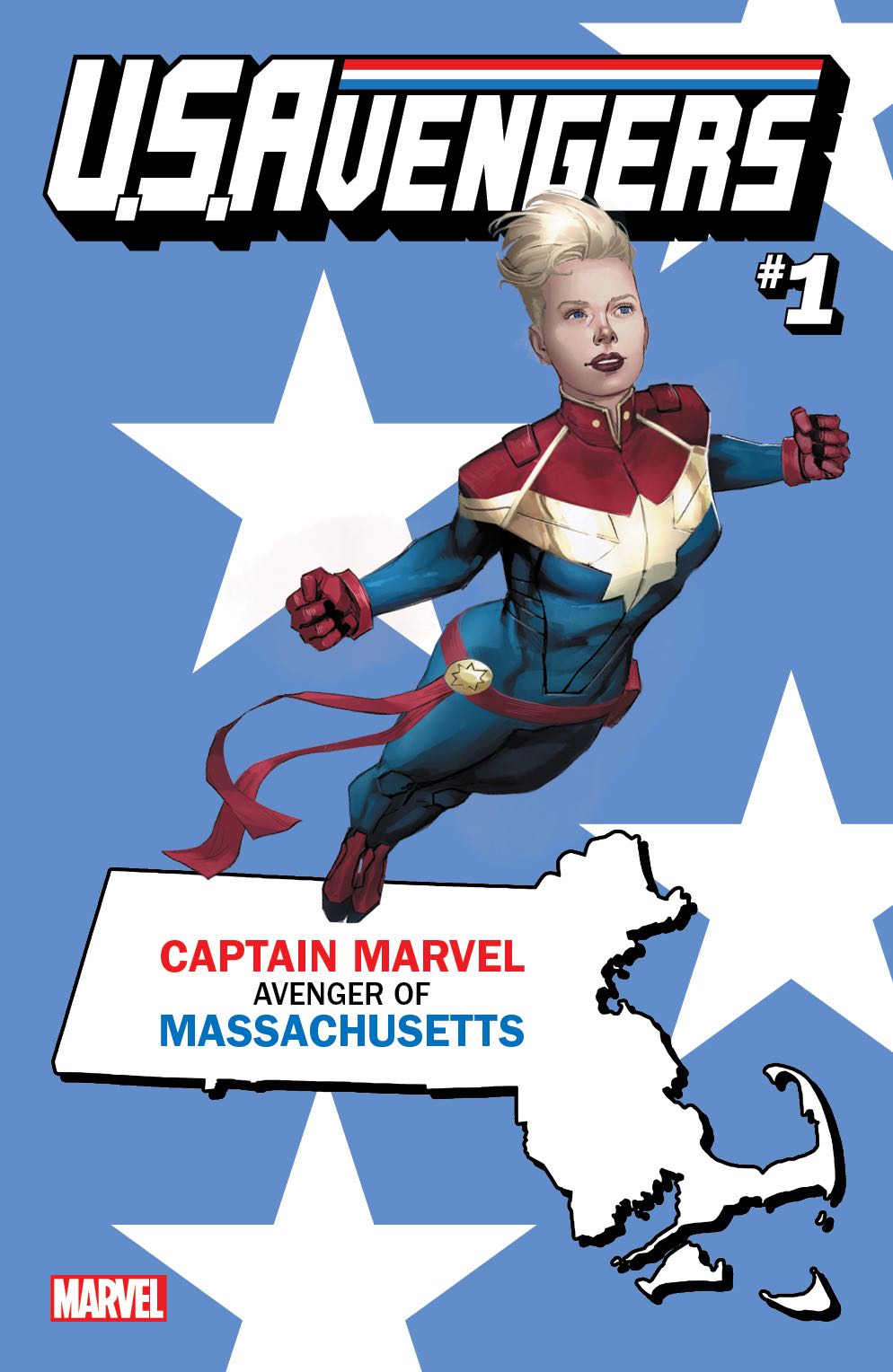 U.S.Avengers #1 (Reis Mississippi State Cover)
U.S.Avengers #1 (Reis Montana State Cover)
U.S.Avengers #1 (Reis Nebraska State Cover)
U.S.Avengers #1 (Reis New Jersey State Cover)
U.S.Avengers #1 (Reis New York State Cover)
U.S.Avengers #1 (Reis North Dakota State Cover)
U.S.Avengers #1 (Reis Ohio State Cover)
U.S.Avengers #1 (Reis Oklahoma State Cover)
U.S.Avengers #1 (Reis Puerto Rico Cover)
U.S.Avengers #1 (Reis South Dakota State Cover)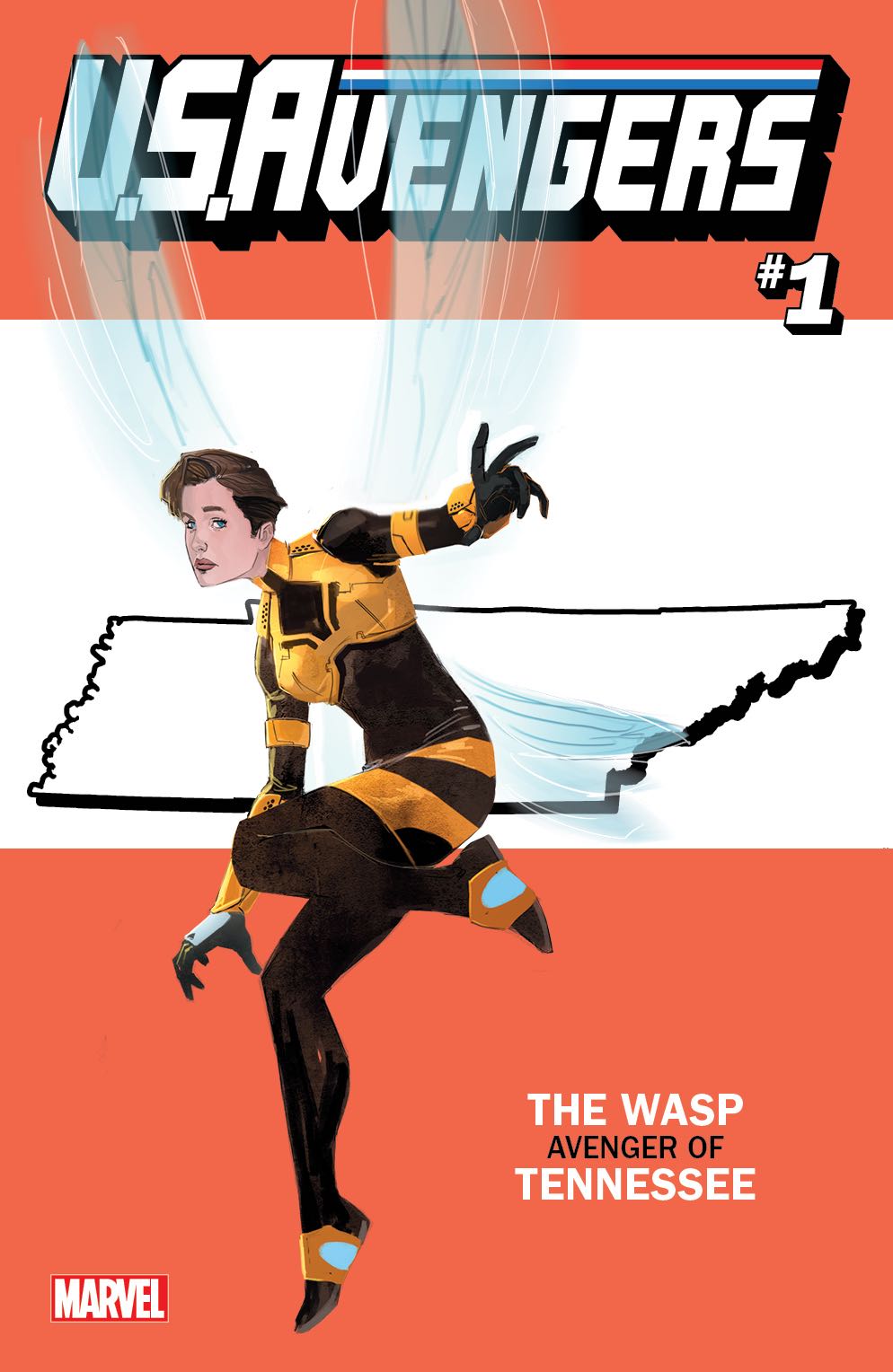 U.S.Avengers #1 (Reis Tennessess State Cover)
U.S.Avengers #1 (Reis Vermont State Cover)
U.S.Avengers #1 (Reis Washington DC Cover)
U.S.Avengers #1 (Reis Washington State Cover)
U.S.Avengers #1 (Reis West Virginia State Cover)
U.S.Avengers #1 (Reis Wisconsin State Cover)
U.S.Avengers #1 (Reis Wyoming State Cover)
U.S.Avengers #1 (Stegman Cover)
U.S.Avengers #1 (Young Cover)

IDW Publishing (40 issues)

Back to the Future: Citizen Brown
Box Office Poison: Color Comics #1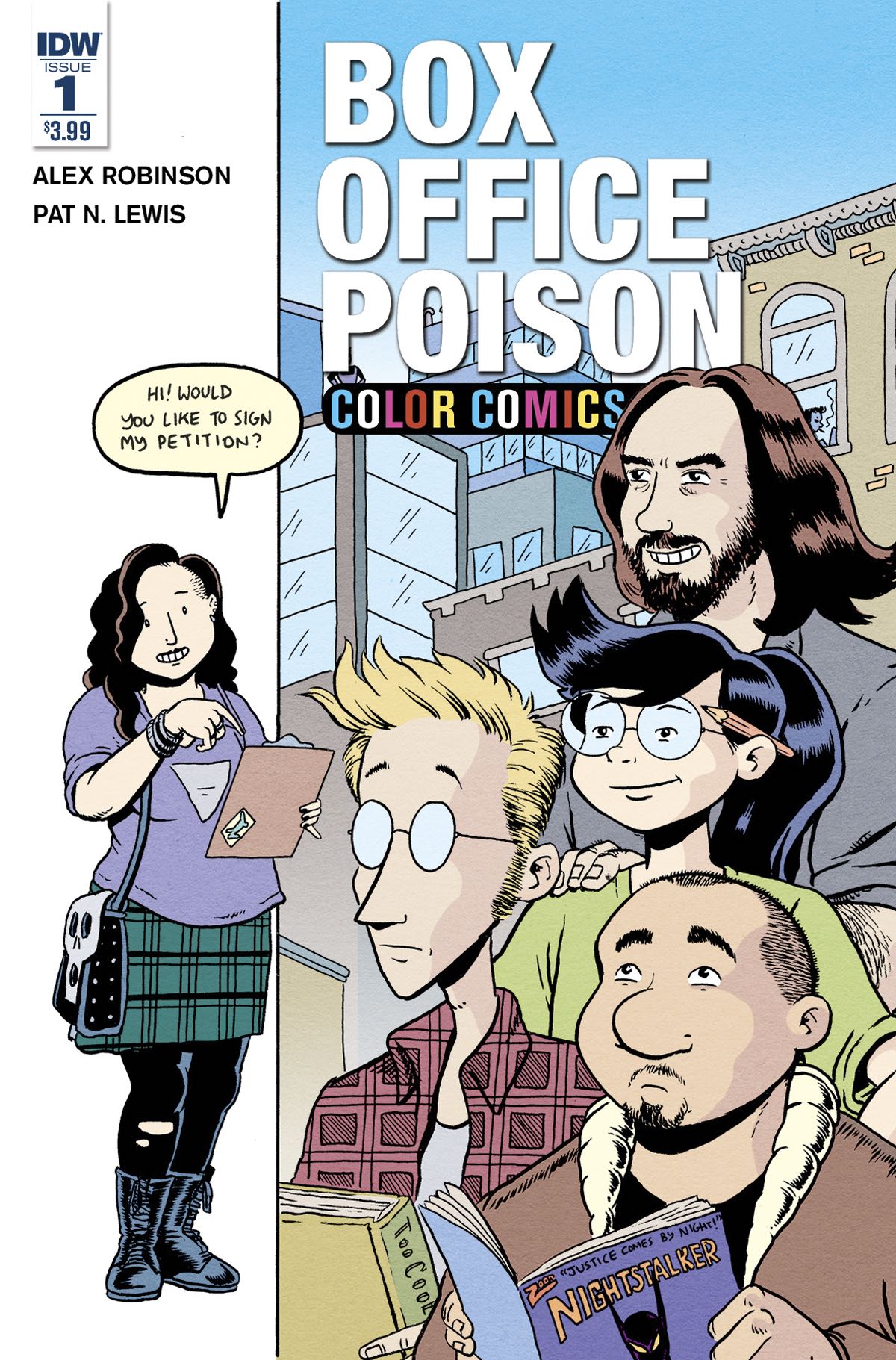 Chris Samnee's Daredevil Artist's Edition
Donald & Mickey: The Magic Kingdom Collection
Dragonlance: The Legend of Huma
G.I. Joe: A Real American Hero #235
G.I. Joe: A Real American Hero #235 (Subscription Cover)
Jem and The Holograms #22
Jem and The Holograms #22 (10 Copy Cover)
Jem and The Holograms #22 (Subscription Cover)
Joe Hill: the Graphic Novel Collection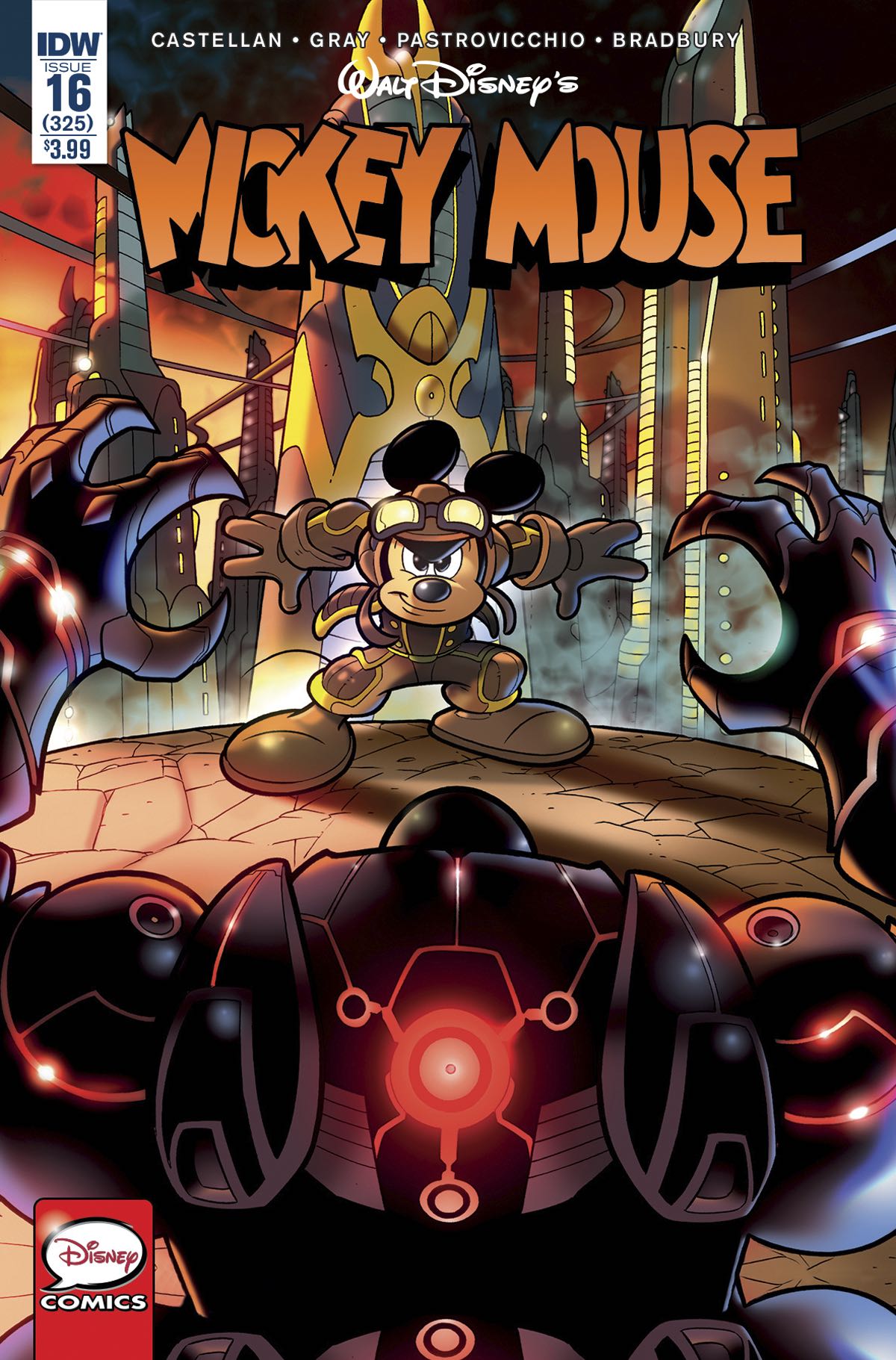 Mickey Mouse #16
Mickey Mouse #16 (10 Copy Cover)
Mickey Mouse #16 (Subscription Cover)
Mickey Mouse: Mysterious Melody
My Little Pony: Friendship Is Magic Vol. 11
Optimus Prime #2
Optimus Prime #2 (Subscription Cover B)
Optimus Prime #2 (Subscription Cover)
Ragnarök #11
Ragnarök #11 (Subscription Cover)
Revolution #1 (100 Copy Cover)
Star Trek: Boldly Go #4
Star Trek: Boldly Go #4 (10 Copy Cover)
Star Trek: Boldly Go #4 (25 Copy Cover)
Star Trek: Boldly Go #4 (Subscription Cover)
Strawberry Shortcake #8
Strawberry Shortcake #8 (10 Copy Cover)
Strawberry Shortcake #8 (Subscription Cover B)
Strawberry Shortcake #8 (Subscription Cover)
The Life and Adventures of Santa Claus
The Powerpuff Girls Vol. 1: Homecoming
Uncle Scrooge #22
Uncle Scrooge #22 (10 Copy Cover)
Uncle Scrooge #22 (Subscription Cover)
Wynonna Earp Legends: Doc Holliday #2
Wynonna Earp Legends: Doc Holliday #2 (Subscription Cover)
Wynonna Earp Legends: Doc Holliday #2 (Subscription Cover)
Yakuza: Demon Killers #3
Yakuza: Demon Killers #3 (Subscription Cover)
DC Comics (37 issues)

Aquaman #14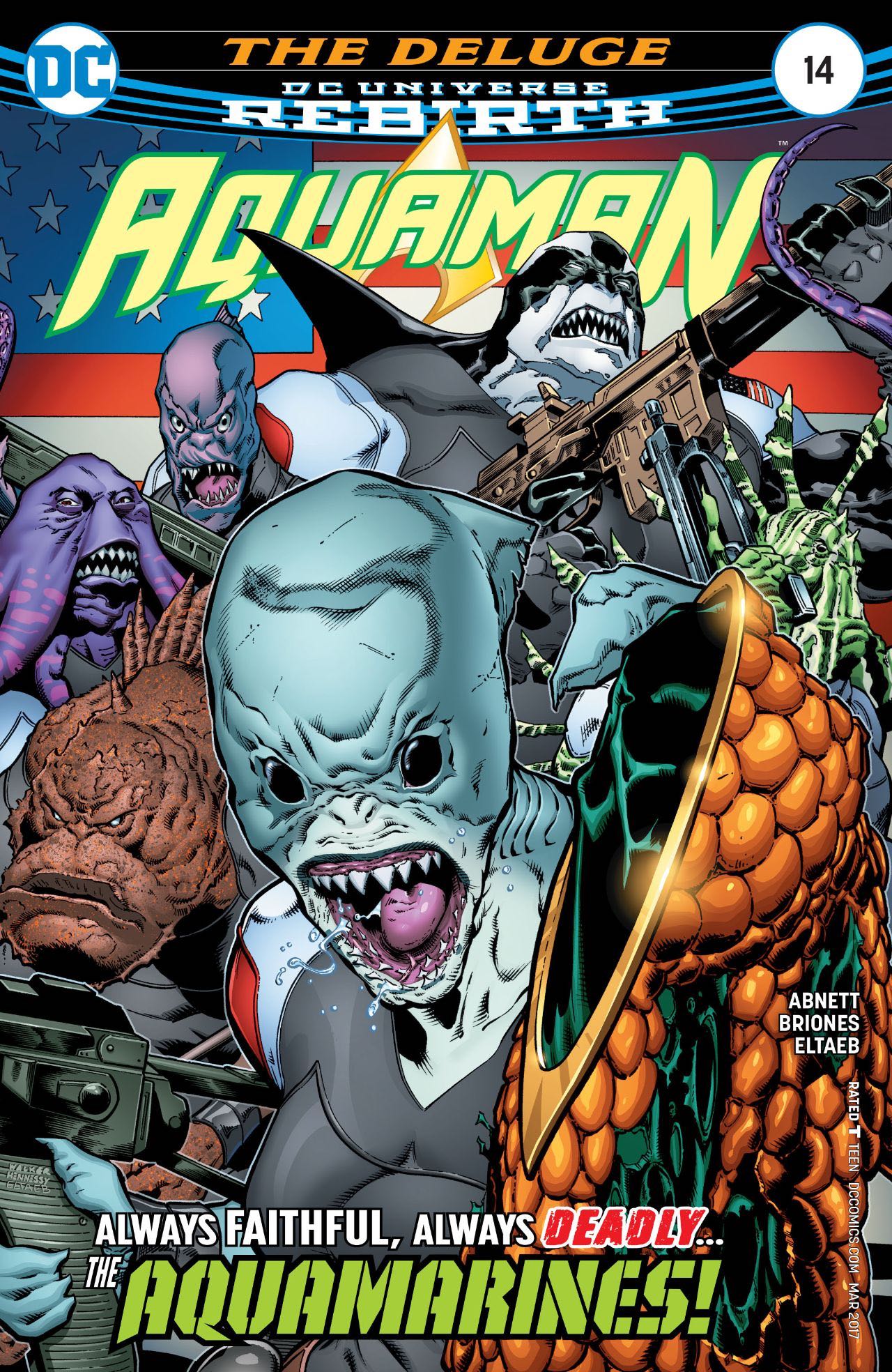 Aquaman #14 (Variant Cover)
Batman #14
Batman #14 (Variant Cover)
Bloodlines
Catwoman Vol. 6: Final Jeopardy
Cyborg #8
Cyborg #8 (Variant Cover)
DC Comics Bombshells #21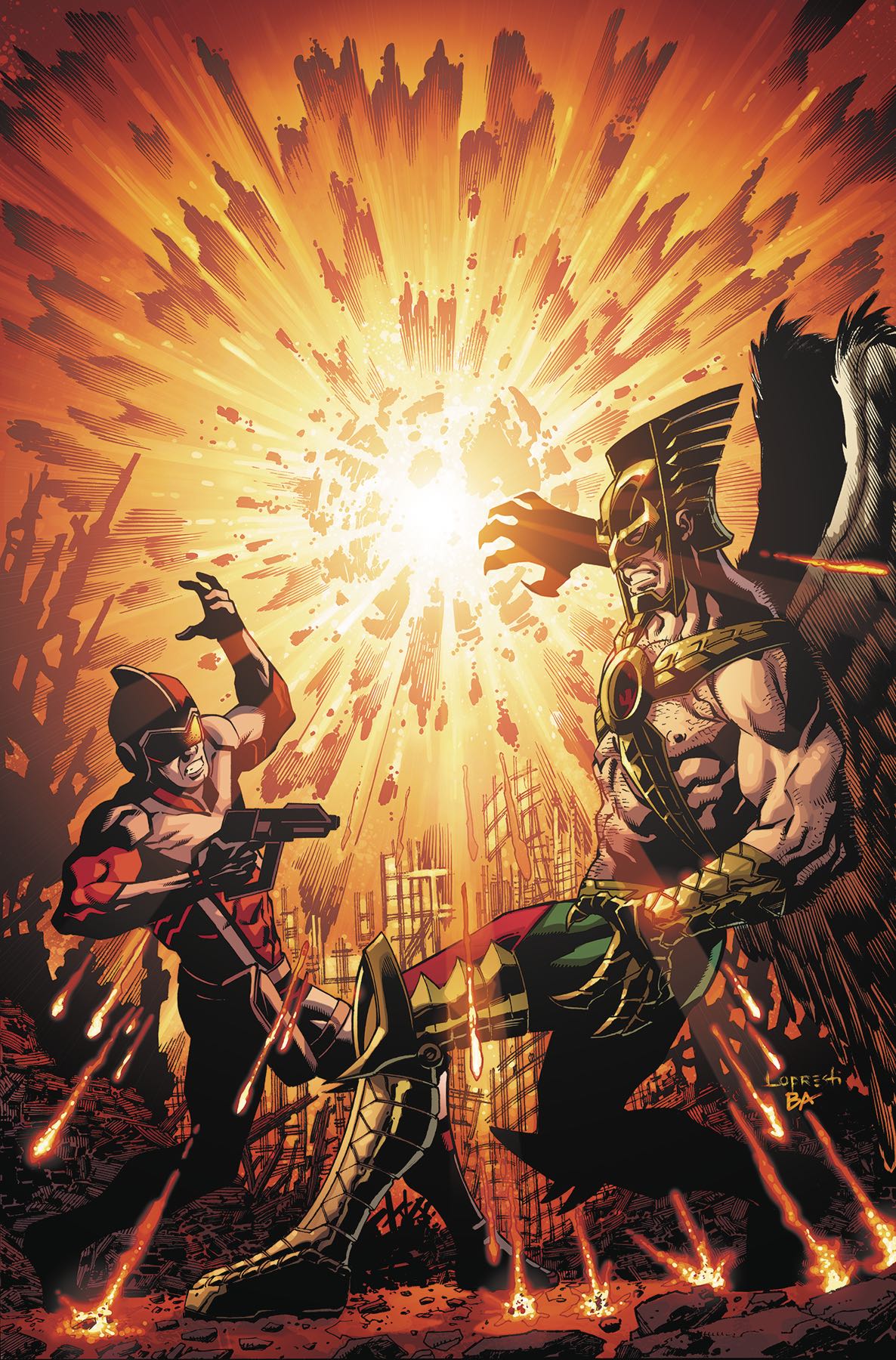 Death of Hawkman #4
Grayson Vol. 5: Spyral's End
Green Arrow #14
Green Arrow #14 (Variant Cover)
Green Arrow Vol. 1: The Life and Death of Oliver Queen
Green Lanterns #14
Green Lanterns #14 (Variant Cover)
Harley Quinn #11
Injustice: Gods Among Us – Ground Zero #3
Justice League #12
Justice League #12 (Variant Cover)
Justice League United Vol. 3: Reunited
Justice League of America: The Atom #1
Justice League of America: The Atom #1 (Variant Cover)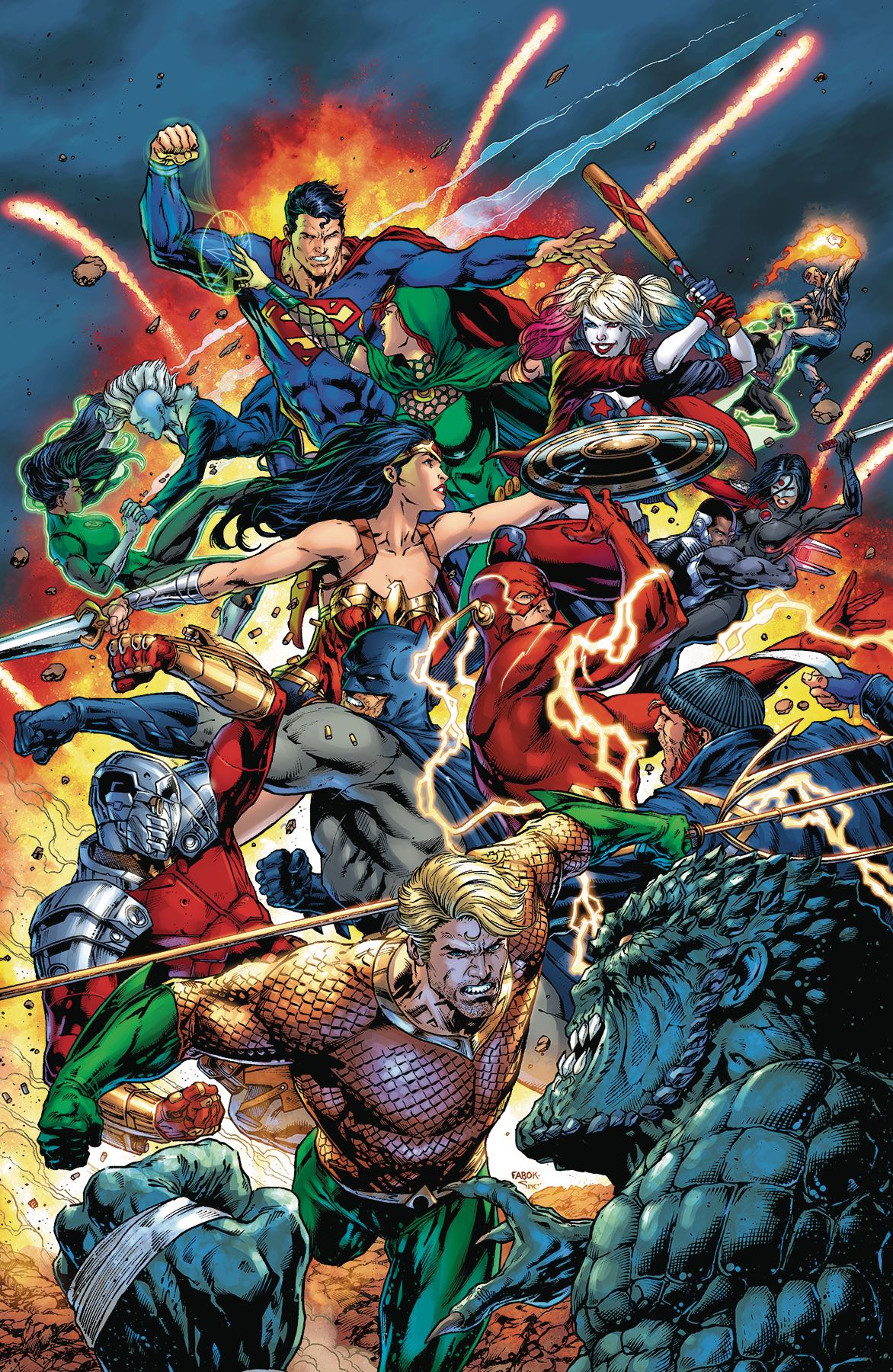 Justice League vs. Suicide Squad #3
Justice League vs. Suicide Squad #3 (Conner Cover)
Justice League vs. Suicide Squad #3 (Suicide Squad Cover)
Midnighter and Apollo #4
Nightwing #12
Nightwing #12 (Variant Cover)
Scooby Doo, Where Are You? #77
Superman #14
Superman #14 (Variant Cover)
Superman Vol. 1: Son of Superman
The Fall And Rise of Captain Atom #1
The Fall and Rise of Captain Atom #1 (Variant Cover)
*The Flintstones #7*
*The Flintstones #7 (Variant Cover)*
Titan Books (24 issues)

Doctor Who: New Adventures with the Eleventh Doctor, Year Three #1 (Blank Sketch Cover)
Doctor Who: New Adventures with the Eleventh Doctor, Year Three #1 (Burns Cover)
Doctor Who: New Adventures with the Eleventh Doctor, Year Three #1 (Di Meo Cover)
Doctor Who: New Adventures with the Eleventh Doctor, Year Three #1 (Fraser Cover)
Doctor Who: New Adventures with the Eleventh Doctor, Year Three #1 (Photo Cover)
Doctor Who: New Adventures with the Eleventh Doctor, Year Three #1 (Question 6 Cover)
Doctor Who: New Adventures with the Twelfth Doctor, Year Two #13 (Fraser Cover)
Doctor Who: New Adventures with the Twelfth Doctor, Year Two #13 (Glass Cover)
Doctor Who: New Adventures with the Twelfth Doctor, Year Two #13 (Photo Cover)
Doctor Who: New Adventures with the Twelfth Doctor, Year Two #13 (Question 6 Cover)
Hard Case Crime: Peepland #3 (Frost Cover)
Hard Case Crime: Peepland #3 (Oliver Cover)
Masked #2 (Cover D)
Masked #2 (Kurth Cover)
Masked #2 (McCrea Cover)
Norman: The First Slash #2 (Ellerby Cover)
Norman: The First Slash #2 (Jake Cover)
Norman: The First Slash #2 (Smith Cover)
Sherlock: The Blind Banker #1 (Jiang Cover)
Sherlock: The Blind Banker #1 (Laclaustra Cover)
Sherlock: The Blind Banker #1 (Li Cover)
Sherlock: The Blind Banker #1 (Photo Cover)
Vikings: Uprising #4 (Caranfa Cover)
Vikings: Uprising #4 (Photo Cover)
Image Comics (14 issues)

Black Science #27
Cannibal #4
*Eden's Fall*
*Eden's Fall*
Frontier #2
Morning Glories Vol. 10
Nailbiter #28
Savage Dragon #219
Stray Bullets: Sunshine and Roses #20
The Autumnlands: Tooth & Claw #14
*The Walking Dead #162 (Adlard & Stewart Cover)*
*The Walking Dead #162 (Connecting Adams & Fairbairn Cover)*
The Wicked + The Divine #25 (Lenox Cover)
The Wicked + The Divine #25 (McKelvie & Wilson Cover)
BOOM! Studios (11 issues)

Adventure Time #60
Adventure Time #60 (Subscription Le Cover)
Big Trouble in Little China / Escape from New York #4 (Subscription Mas Cover)
Big Trouble in Little China / Escape from New York #4 (Wraparound Cover)
Giant Days #22
WWE #1
WWE #1 (100 Copy Barrett Cover)
WWE #1 (25 Copy Guillory Cover)
WWE #1 (50 Copy Razor Ramon Campbell Cover)
WWE #1 (Unlock Blank Sketch Cover)
WWE #1 (Unlock Royal Rumble Connecting Cover)
Keenspot (9 issues)

Marry Me #1
Marry Me #1 (Mokhtar Cover)
Marry Me #1 (Mokhtar Cover)
Marry Me #2 (Mokhtar Cover)
The Hunters of Salamanstra #0
The Hunters of Salamanstra #0 (Joseco Cover)
The Hunters of Salamanstra #0 (Joseco Cover)
The Hunters of Salamanstra #1
The Hunters of Salamanstra #1 (Joseco Cover)
Valiant (8 issues)

A&A #11 (20 Copy Haspiel Cover)
A&A #11 (Kano Cover)
A&A #11 (Laming Cover)
Faith #7 (10 Copy Bartel Cover)
Faith #7 (20 Copy Shaw Cover)
Faith #7 (Kano Cover)
Faith #7 (Lafuente Cover)
Faith #7 (Tan Cover)
Dynamite Entertainment (6 issues)

Army of Darkness / Xena: Forever… And A Day #1 (NYCC Cover)
Bob's Burgers #15 (NYCC Cover)
Boo: The World's Cutest Dog: A Walk in the Park
Grumpy Cat: Grumpus
Homies #1 (NYCC Cover)
Project Superpowers: The Owl
PS Artbooks (6 issues)

Adventures into the Unknown! Vol. 11 (Slipcase Edition)
Forbidden Worlds Vol. 12
Forbidden Worlds Vol. 12 (Slipcase Edition)
This Magazine is Haunted Vol. 4 (Slipcase Edition)
Weird Terror Vol. 2
Weird Terror Vol. 2 (Slipcase Edition)
Action Lab (5 issues)

Puppet Master Halloween 1989 (NYCC Beer Cover)
Puppet Master Halloween 1989 (NYCC VHS Cover)
Vampblade #8 (NYCC Cover)
Zombie Tramp #28 (NYCC Cover)
Zombie Tramp Halloween 2016 (NYCC Cover)
Dark Horse Comics (5 issues)

Astro Boy Vol. 6 (Omnibus)
Neon Genesis Evangelion: The Shinji Ikari Raising Project Vol. 2 (Omnibus)
The Rise of the Black Flame #5
The Shadow Glass
World of Tanks #4
Papercutz (5 issues)

Nickelodeon: Pandemonium Vol. 2
Nickelodeon: Pandemonium Vol. 2
Sea Creatures Vol. 1: Reef Maddness
Smurfs Vol. 22: The Smurf Menace
The Smurfs Anthology Vol. 4
Vertigo (4 issues)

Everafter: From the Pages of Fables #5
Shade, The Changing Girl #4
Shade, The Changing Girl #4 (Variant Cover)
Unfollow #15
Caliber Entertainment (3 issues)

Renfield: A Tale of Madness
The Sixsmiths
The Tower of Comic Book Freaks
Archie Comics (2 issues)

Archie 75th Anniversary Digest #5
Archie Comics Double Digest #275
Graphic India (2 issues)

18 Days #19
18 Days #19 (Singh Cover)
Hyperion (2 issues)

Artemis Fowl Vol. 3: The Eternity Code
Percy Jackson & The Olympians Vol. 3: The Titan's Curse
Iron Circus Comics (2 issues)

Poorcraft Vol. 1
Poorcraft Vol. 2: Wish You Were Here
Super Genius (2 issues)

Mr. Hero Vol. 2
Mr. Hero Vol. 2
Zenescope (2 issues)

Grimm Fairy Tales #1 (Basaldua Cover)
Grimm Fairy Tales: Wonderland Vol. 10
215 Ink (1 issue)

Doctor Crowe #1 (Cunha Cover)
Alternative Comics (1 issue)

King-Cat Comix #76
American Gothic Press (1 issue)

Thin
Antarctic Press (1 issue)

Steam Wars: Bounty Hunters – Hell For Hire
Classics Illustrated (1 issue)

The Time Machine
Comix Tribe (1 issue)

Chum
Darkstorm Comics (1 issue)

Underworld: Blood Wars
Devil's Due (1 issue)

Squarriors: Summer #2
Hashtag Comics (1 issue)

Souls Eternal: The Children's War, Part 1
Humanoids (1 issue)

The Ring of the Seven Worlds
Joe Books (1 issue)

Disney Princess #8
Microcosm Publishing (1 issue)

Six Days in Cincinnati
NBM (1 issue)

Dungeon: Twilight Vols. 1-4
Rebellion / 2000 AD (1 issue)

Judge Dredd: The Complete Case Files Vol. 28