By: JD Hardin
Thundercats, He-Man, Superman, Batman, Spiderman, and THANOS!! It's a stellar week to be a comic book reader. Then again, it's almost impossible for there to be a bad week. Marvel is shelling the market with new titles everyweek. Some of these #1's are destined to be one shots, and others will see years of life. Either way, be sure to get what you can while you can.
Meanwhile, you can expect some big news to come from The Nerdery in the next few months. We're making a lot of friends, raising more money, and getting new equipment. Plus, don't miss your chance to vote on The Best of 2016 poll in a few weeks!!
Support Literacy, Read Comics.
Brought to you by:
Like their Facebook and follow them on Twitter
Pick of the Week
Top Rated Title
Top Rated Publisher
Marvel Comics (54 issues)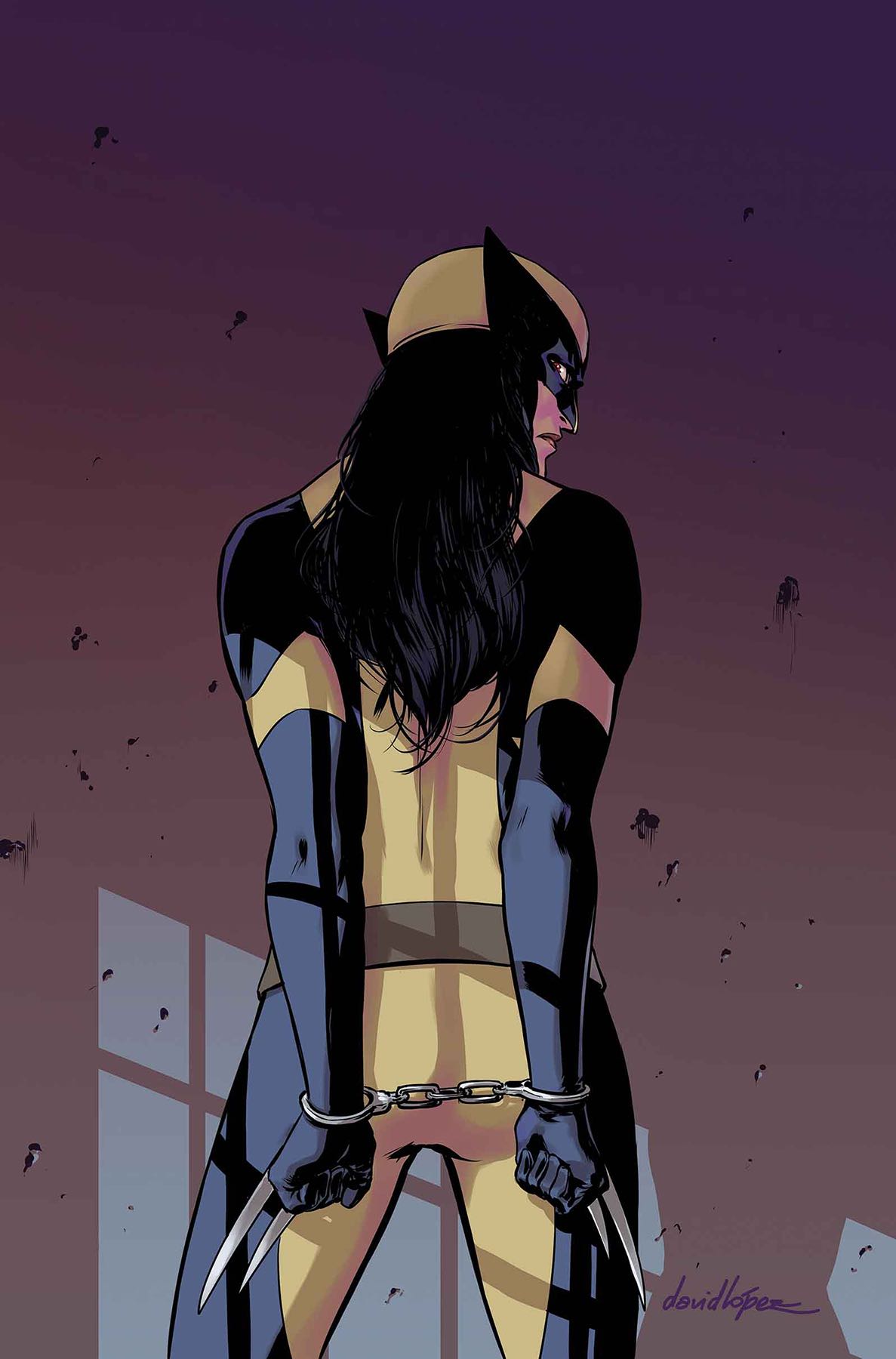 All-New Wolverine #14
All-New Wolverine #14 (Bengal Connecting Cover)
All-New Wolverine #14 (Divided We Stand Cover)
All-New Wolverine #14 (Yu Cover)
Black Panther #8
Black Panther #8 (Ribic Connecting Cover)
Cage #1 (2nd Printing Tartakovsky Cover)
Captain America: Sam Wilson #15
Carnage #14
Civil War II: Kingpin
Civil War II: X-Men
Deadpool #22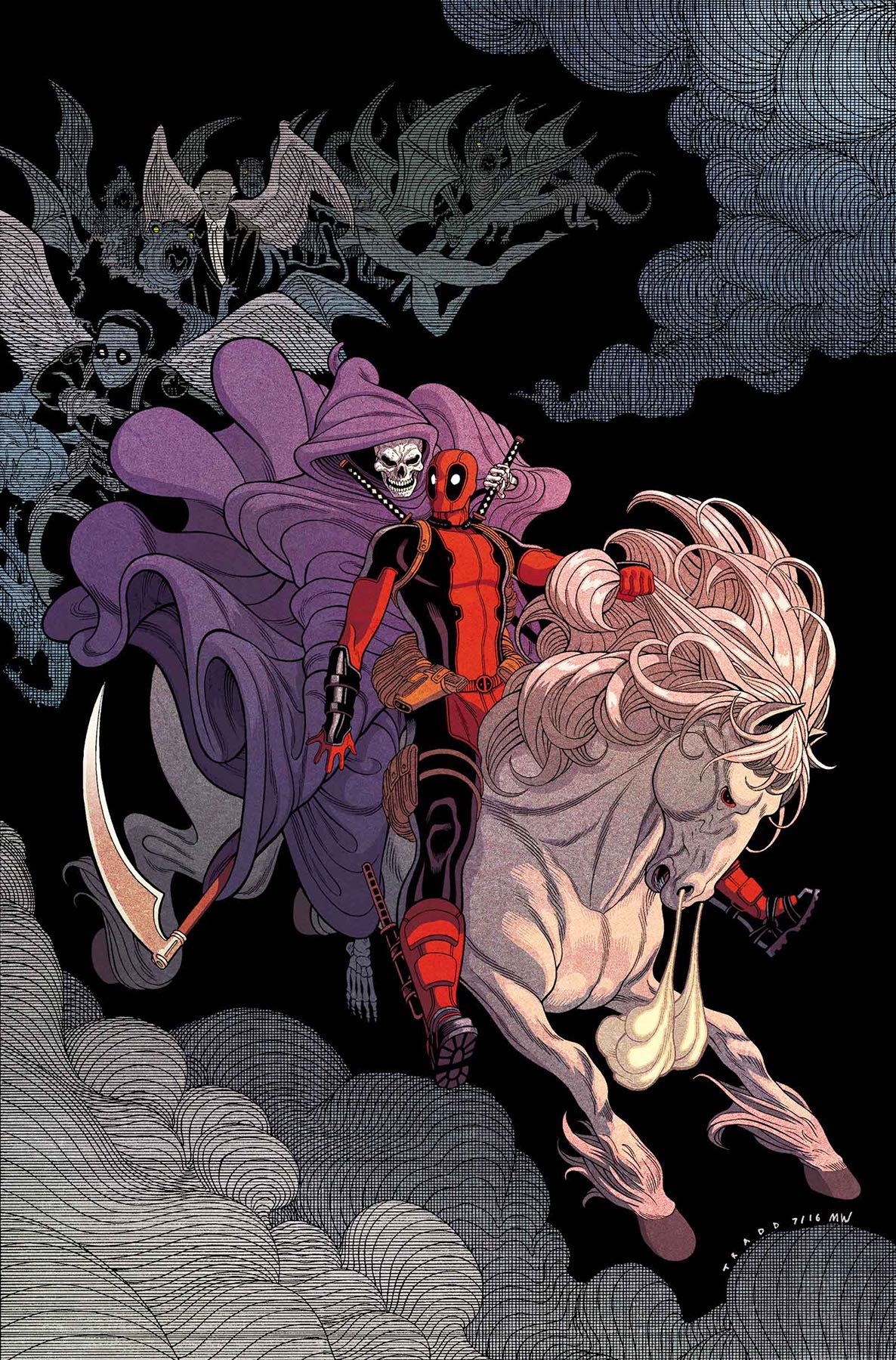 Deadpool: Back in Black #1 (2nd Printing Espin Cover)
Death of X #1 (2nd Printing Kuder Cover)
Doctor Strange #12 (2nd Printing Bachalo Cover)
Doctor Strange #14
Enchanted Tiki Room #1 (2nd Printing Kesinger Cover)
Howard the Duck Vol. 2: Good Night Good Duck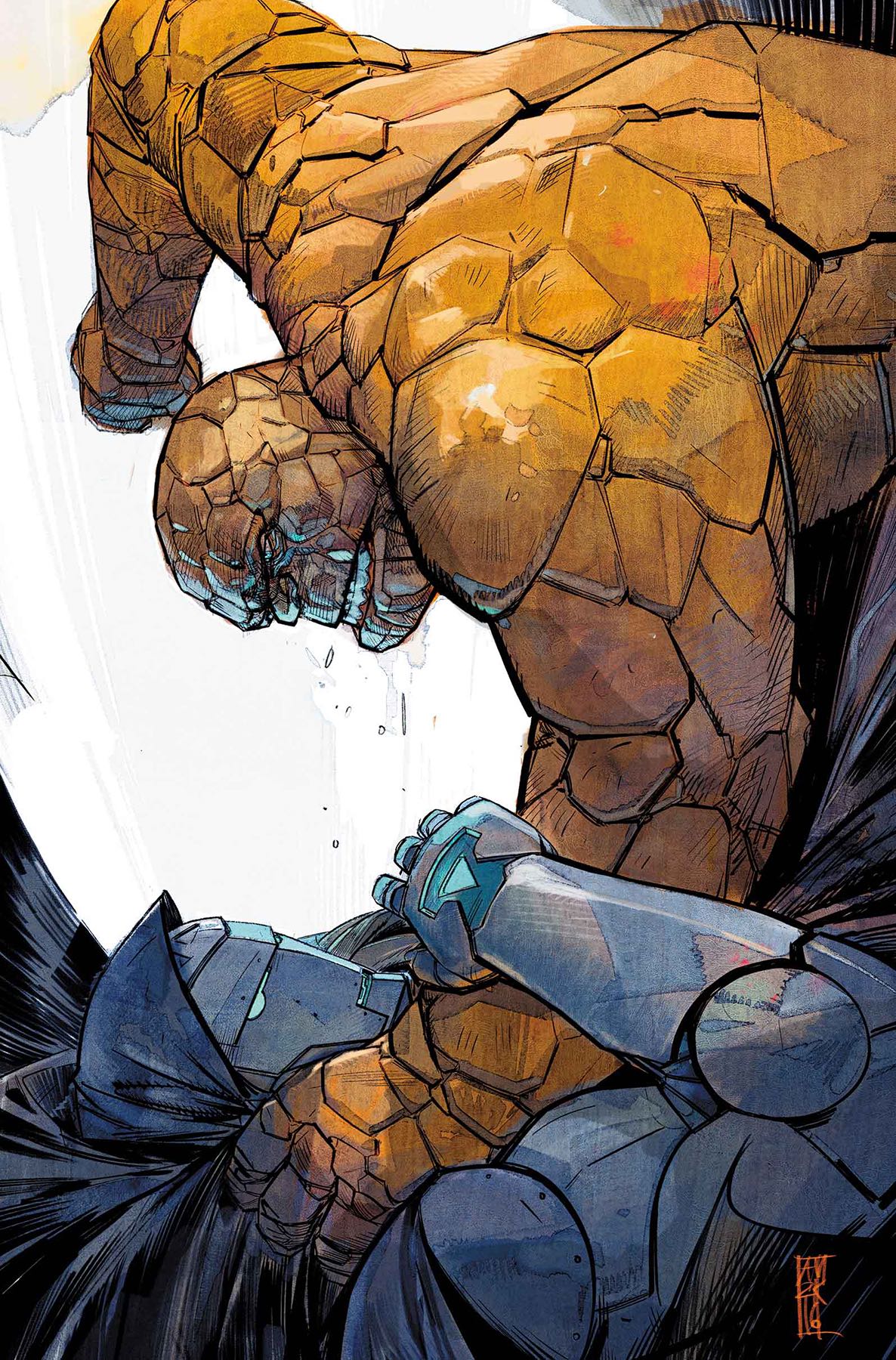 Infamous Iron Man #2
Infamous Iron Man #2 (Albuquerque Cover)
Infamous Iron Man #2 (Divided We Stand Cover)
Invincible Iron Man #14 (2nd Printing Keown Cover)
Jessica Jones #1 (2nd Printing Mack Cover)
Jessica Jones #2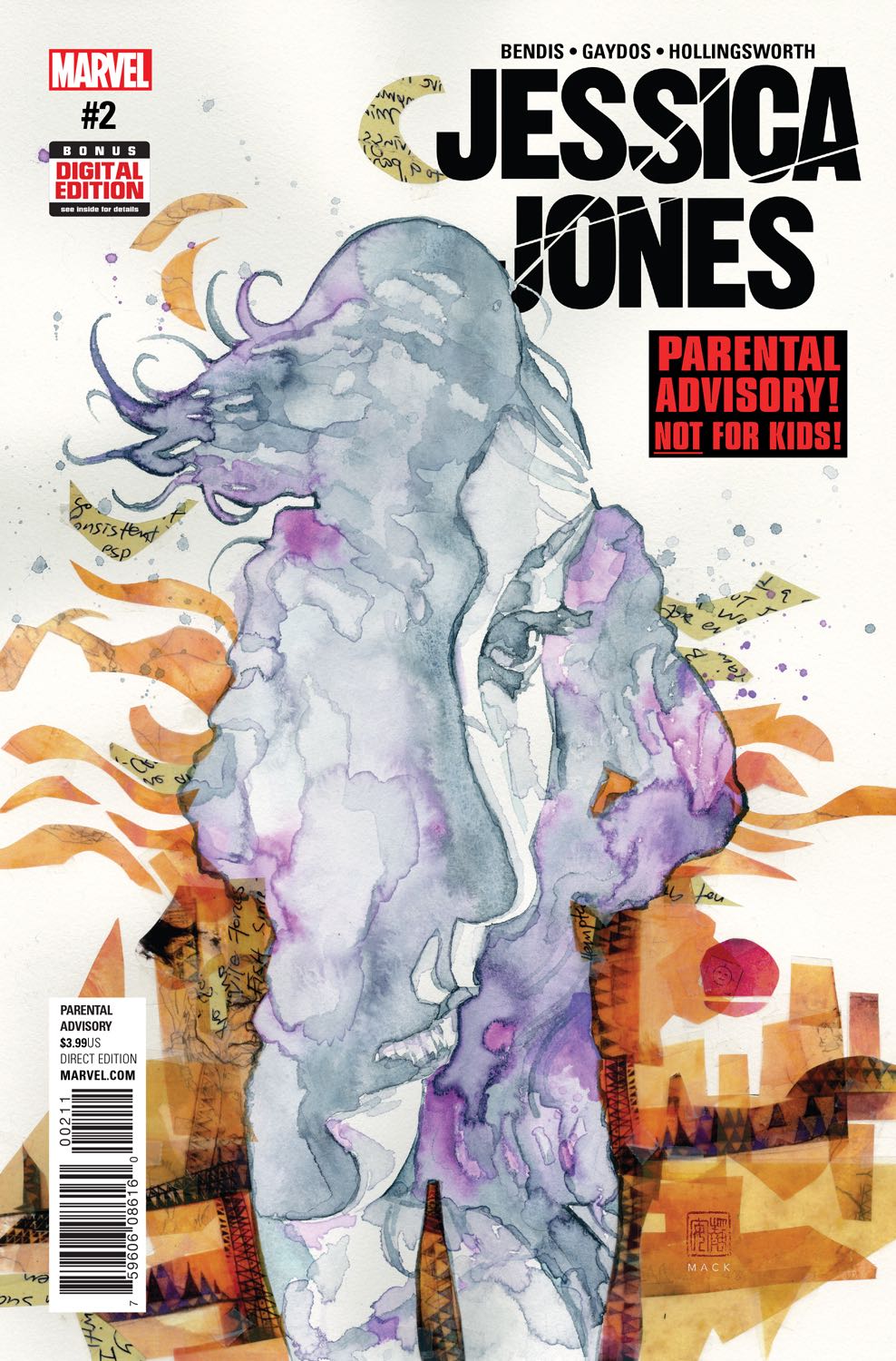 Jessica Jones #2 (Oum Cover)
Jessica Jones #2 (Shirahama Cover)
Maximum Ride: Final Flight #3
Old Man Logan #13
Patsy Walker, a.k.a. Hellcat #12
Silk #14
Silk #14 (Nauck Cover)
Spider-Man #9
Squadron Supreme #13
Squadron Supreme #13 (Sanchez Cover)
Squadron Supreme Vol. 2: Civil War II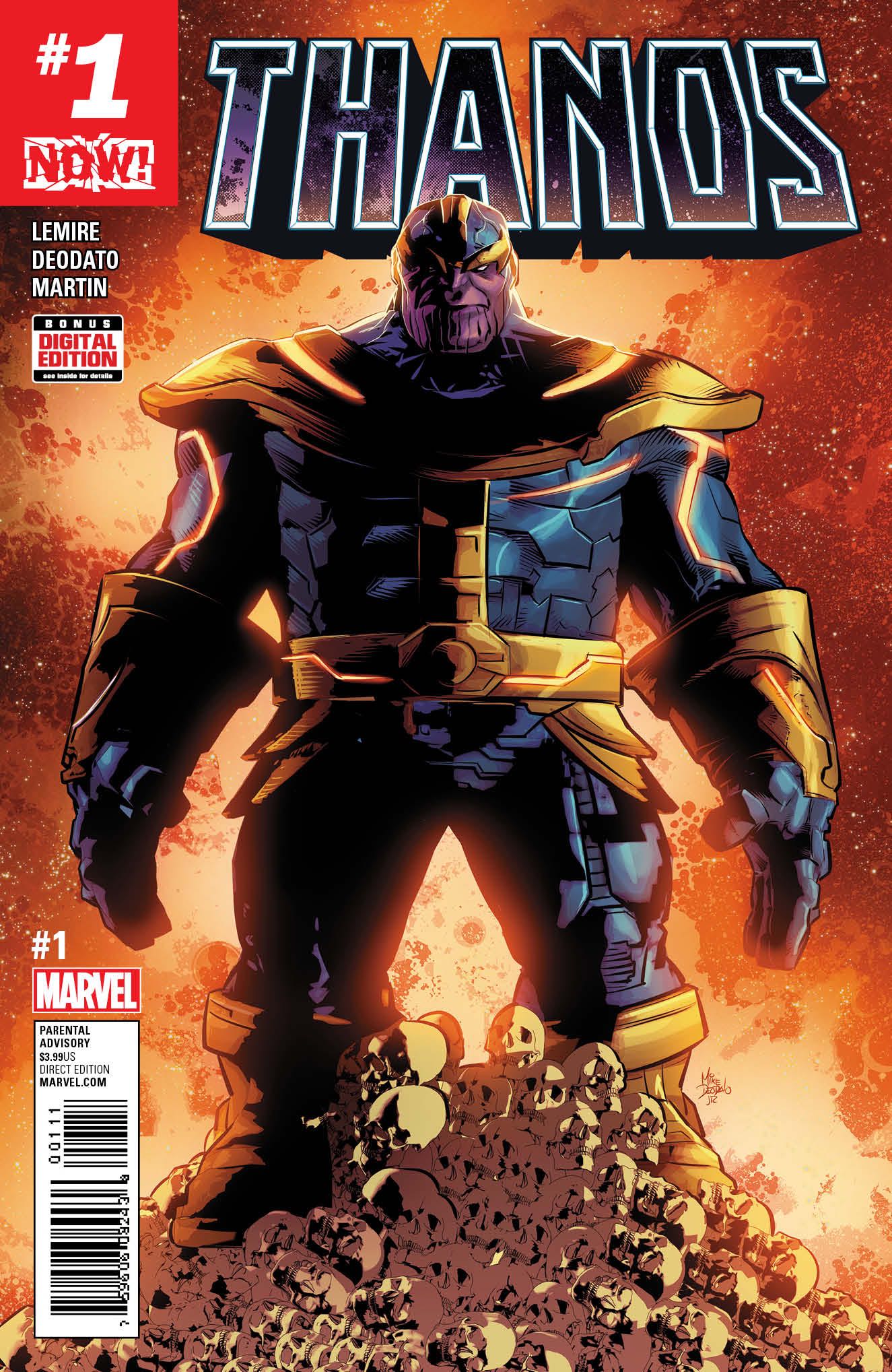 Thanos #1
Thanos #1 (Dekal Cover)
Thanos #1 (Del Mundo Hip Hop Cover)
Thanos #1 (Kropinak Toy Cover)
Thanos #1 (Lim Cover)
The Amazing Spider-Man #19 (2nd Printing Alex Ross Cover)
The Amazing Spider-Man #21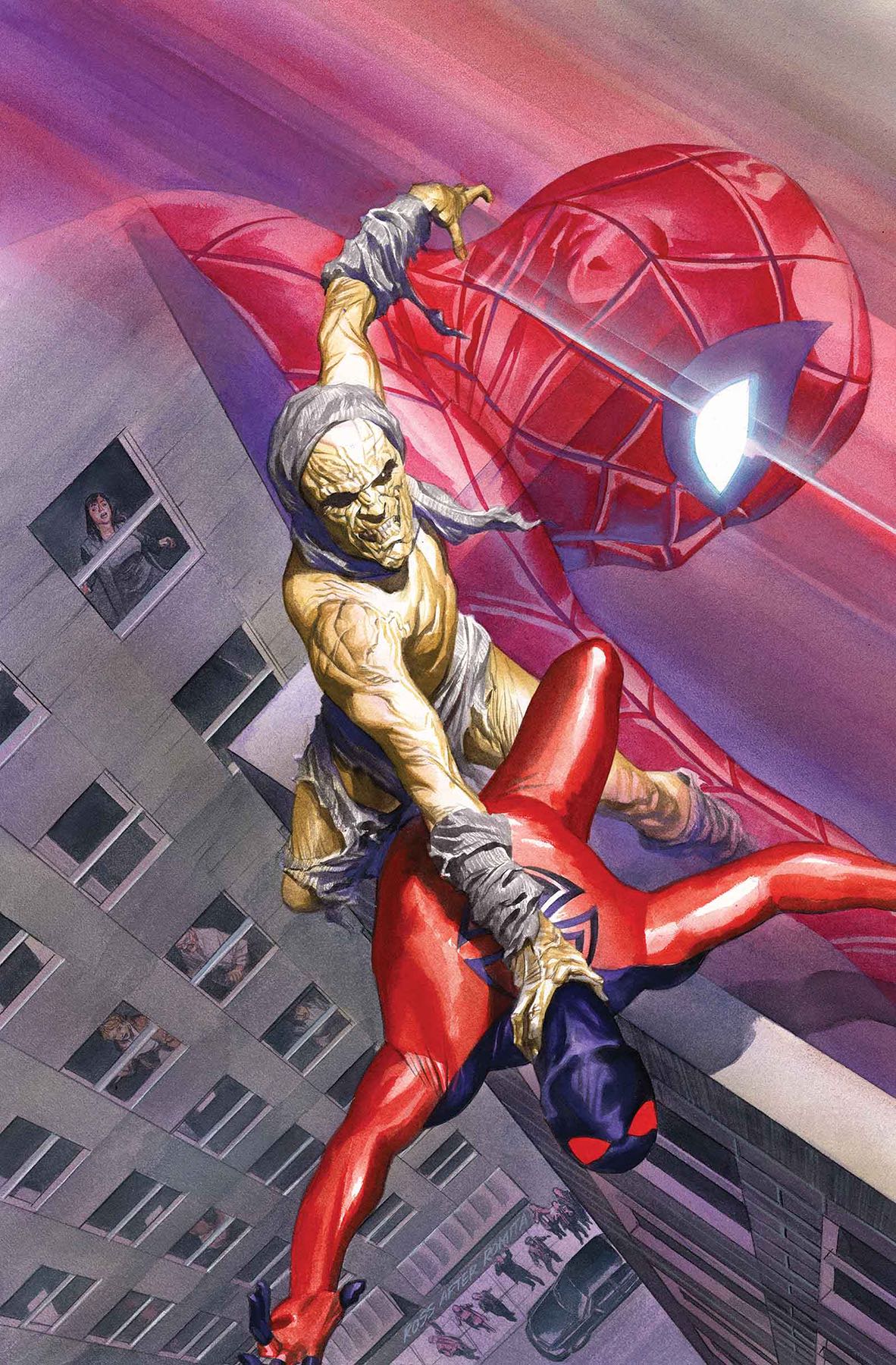 The Amazing Spider-Man #21 (Rivera Cover)
The Avengers: Once An Avenger (Epic Collection)
The Deadly Hands of Kung Fu Vol. 1 (Omnibus)
The Unbeatable Squirrel Girl #14
The Uncanny Inhumans #15
The Uncanny Inhumans #15 (Kerschl Cover)
The Uncanny Inhumans #15 (Portacio Champions Cover)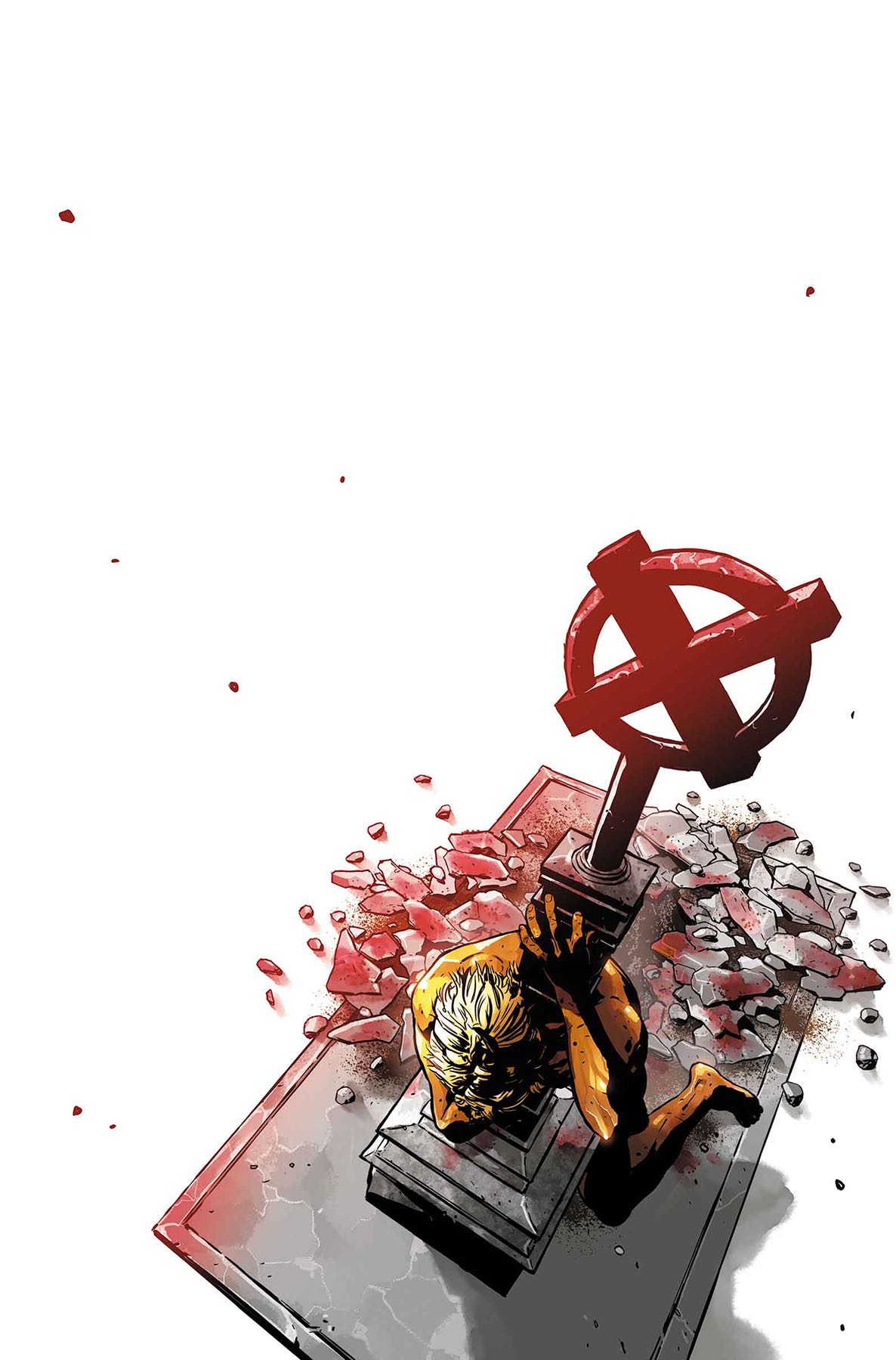 Uncanny X-Men Annual #1
Uncanny X-Men Annual #1 (Ibanez Cover)
Uncanny X-Men Annual #1 (Lashley Cover)
Uncanny X-Men Vol. 2: Apocalypse Wars
X-Men: Gambit and Wolverine
IDW Publishing (40 issues)
America's Best Comics (Artist's Edition)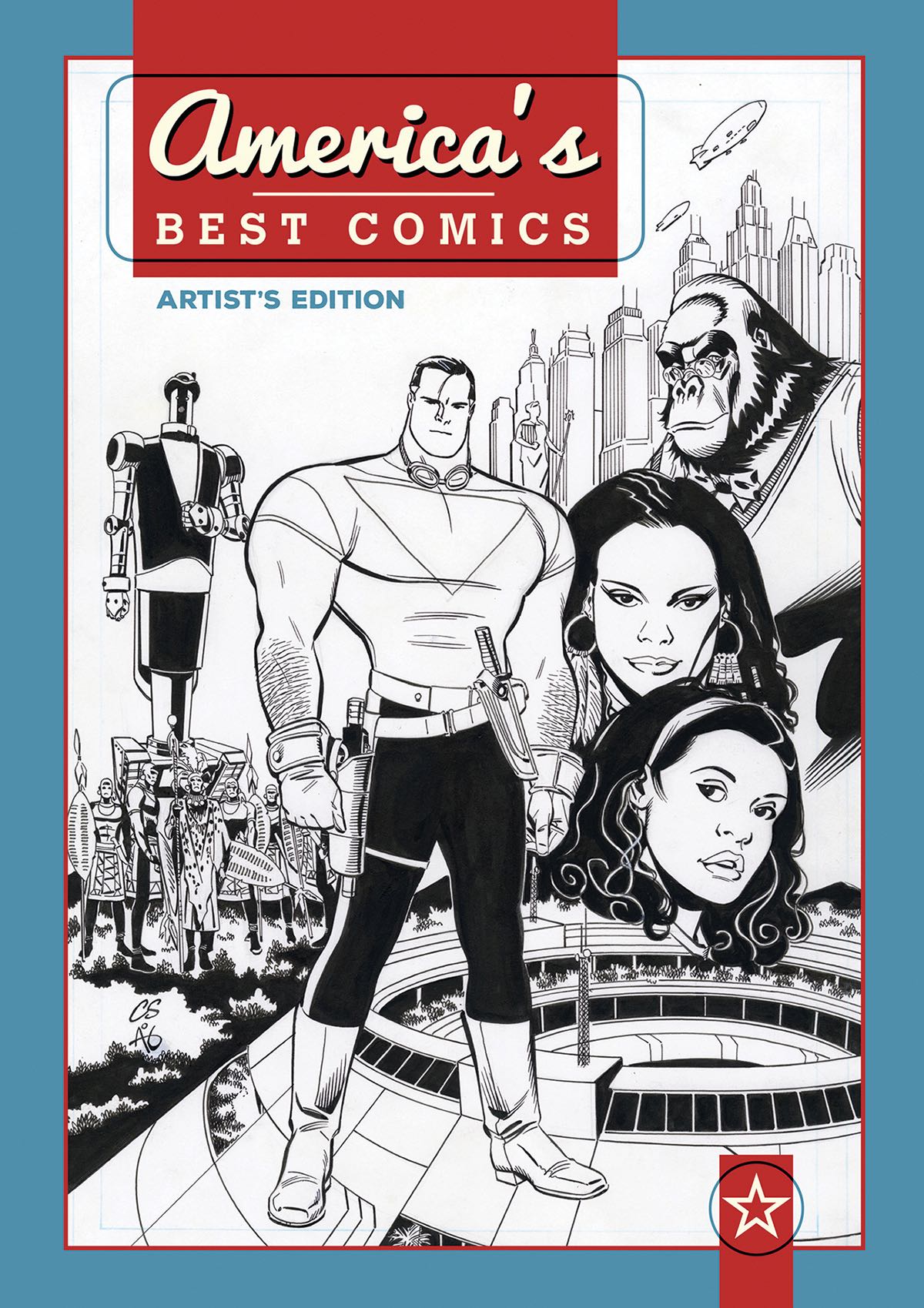 America's Best Comics (Artist's Edition, J.H. Williams III Cover)
Angry Birds Comics #11
Angry Birds Comics #11 (Subscription Cover)
Atomic Robo and The Temple of Od #4
Atomic Robo and The Temple of Od #4 (Subscription Cover)
Brutal Nature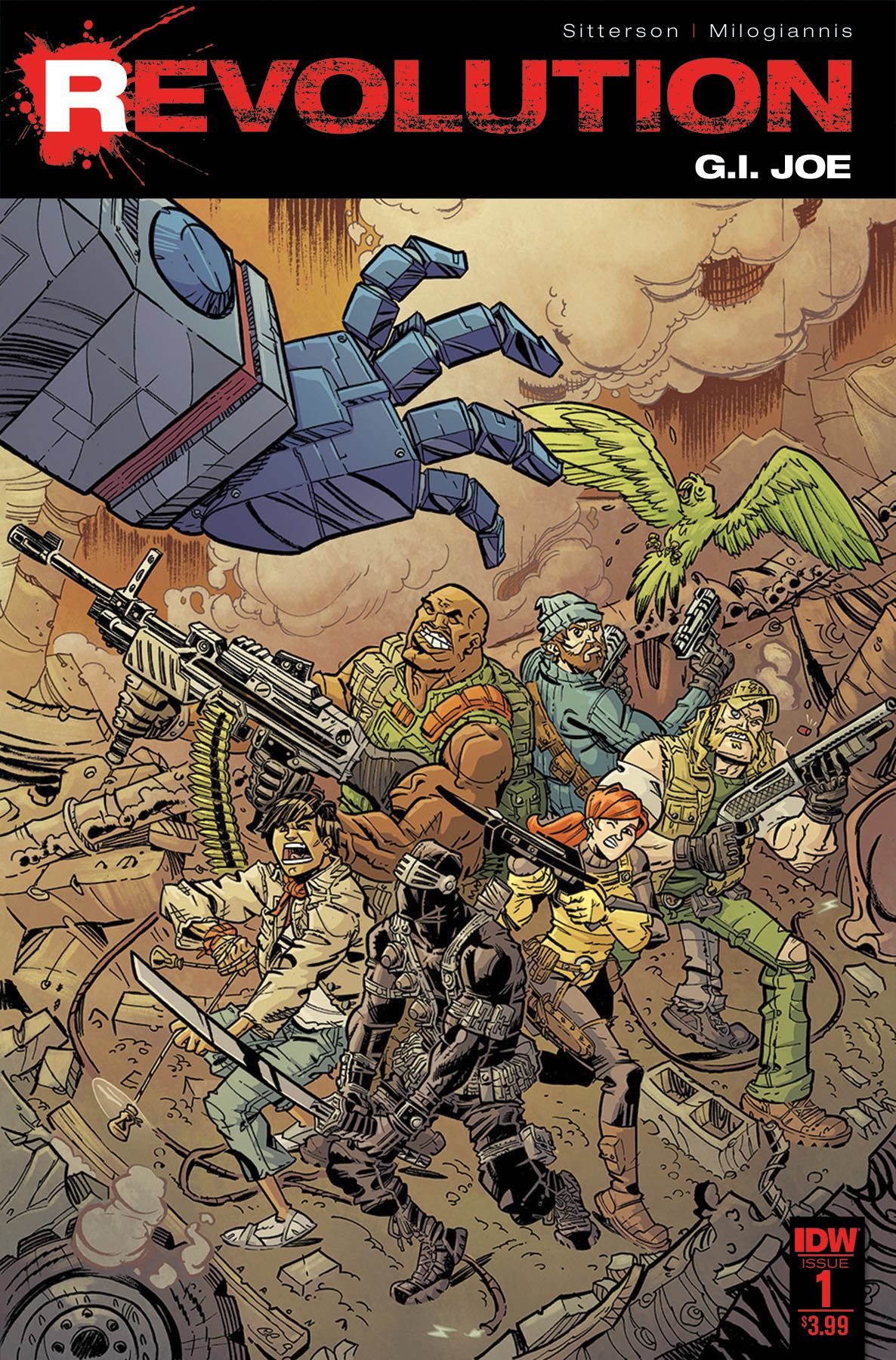 G.I. Joe: Revolution #1
G.I. Joe: Revolution #1 (10 Copy Cover)
G.I. Joe: Revolution #1 (Blank Sketch Cover)
G.I. Joe: Revolution #1 (Subscription Cover)
Godzilla: Rage Across Time #4
Godzilla: Rage Across Time #4 (10 Copy Cover)
Godzilla: Rage Across Time #4 (Subscription Cover)
Insufferable: Home Field Advantage #2
Insufferable: Home Field Advantage #2 (Subscription Cover)
Jackboot & Ironheel #4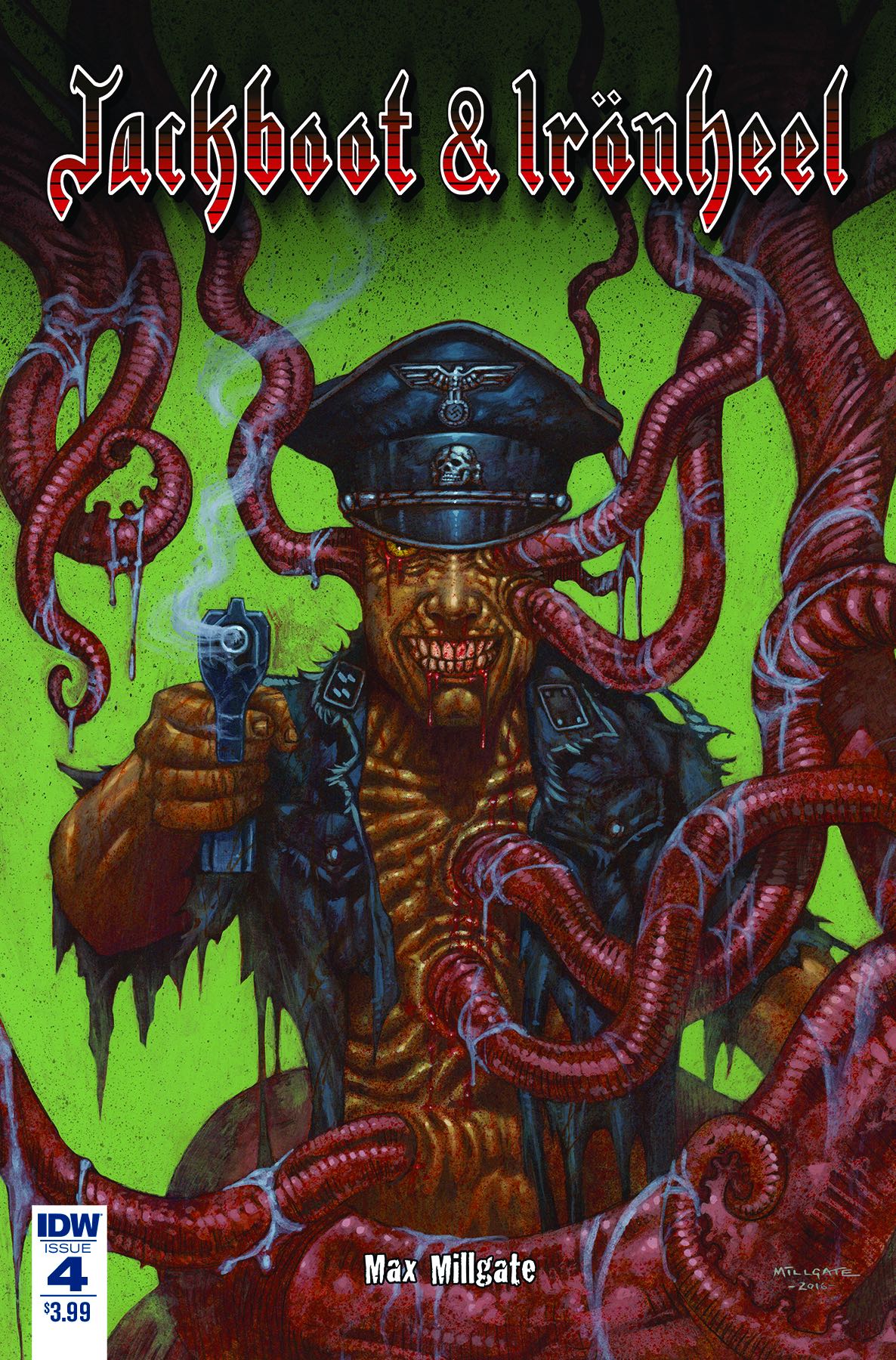 Jackboot & Ironheel #4 (Subscription Cover)
Micronauts #7
Micronauts #7 (10 Copy Cover)
Micronauts #7 (Subscription Cover)
Micronauts #7 (Subscription Cover)
Micronauts #7 (Subscription Cover)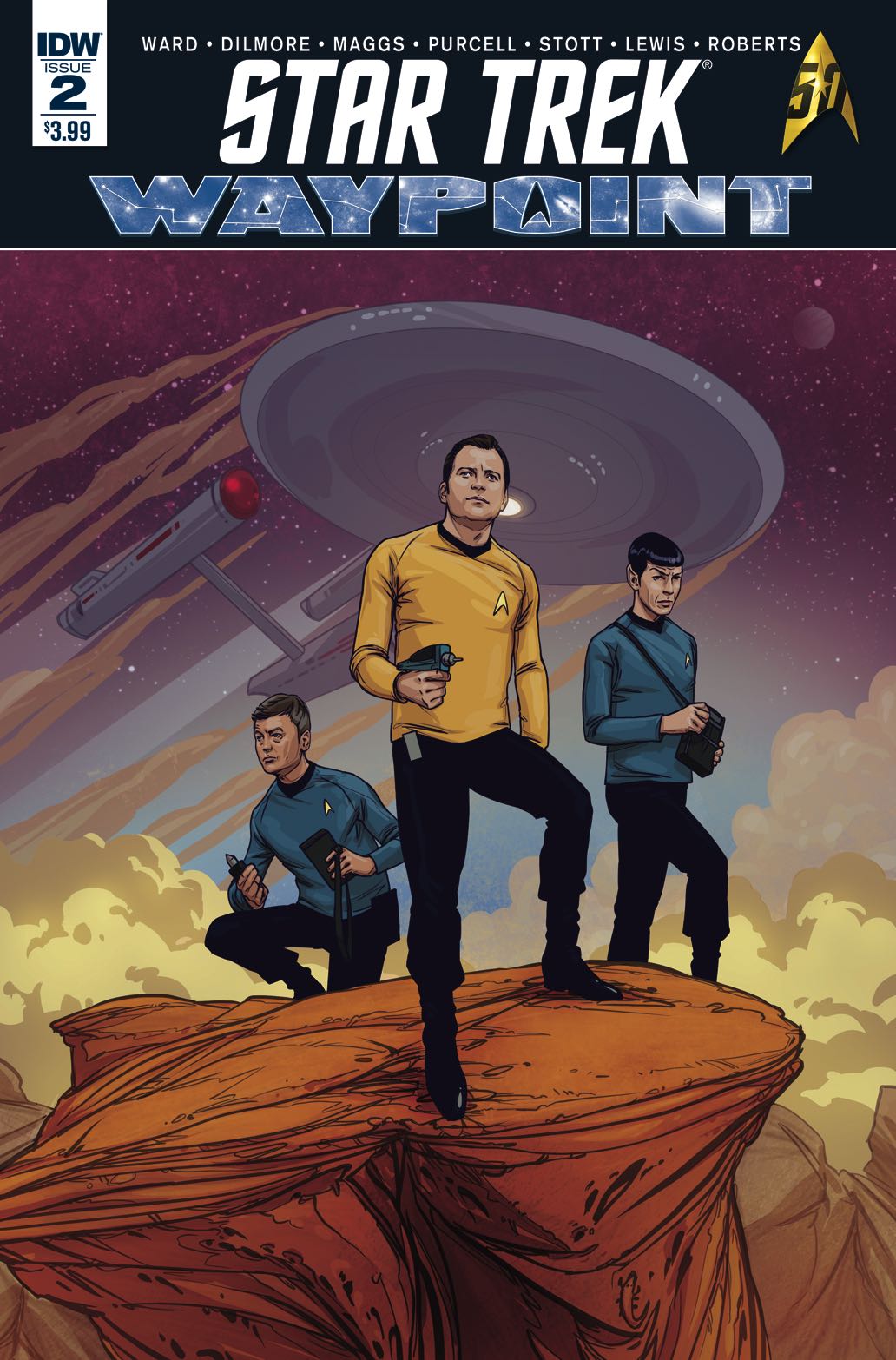 Star Trek: Waypoint #2
Star Trek: Waypoint #2 (10 Copy Cover)
Star Trek: Waypoint #2 (Subscription Cover)
Super Weird Heroes
The Comic Book History of Comics #1 (Subscription Cover)
The Electric Sublime #2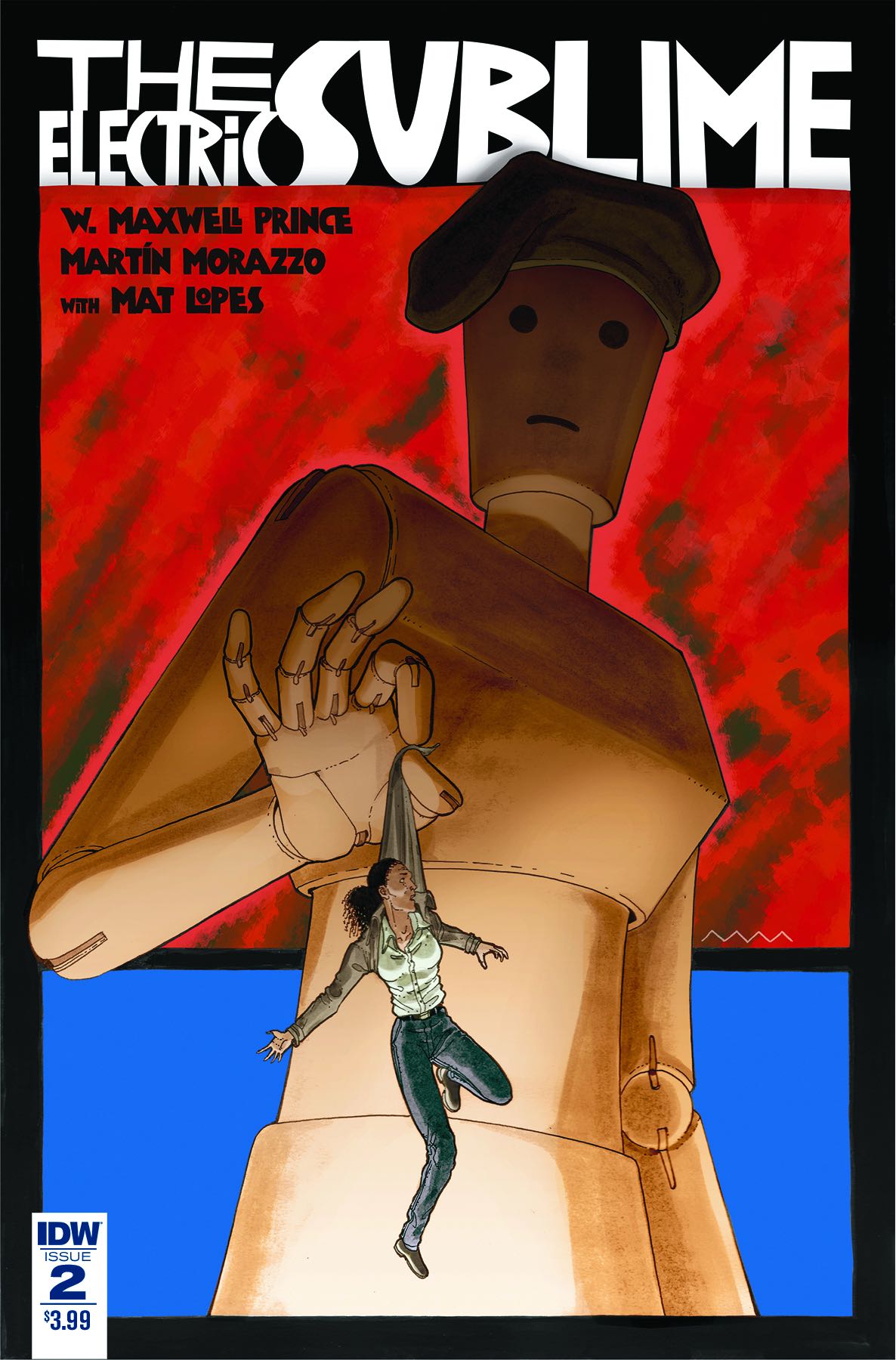 The Electric Sublime #2 (Subscription Cover)
The Four Color Comic Book History of Comics #1
The X-Files Archives Vol. 3: Goblins & Ground Zero
Uncle Scrooge #20
Uncle Scrooge #20 (10 Copy Cover)
Walt Disney's Comics and Stories #735
Walt Disney's Comics and Stories #735 (10 Copy Cover)
Walt Disney's Comics and Stories #735 (Subscription Cover)
Yakuza: Demon Killers #1
Yakuza: Demon Killers #1 (10 Copy Cover)
Yakuza: Demon Killers #1 (Subscription Cover)
DC Comics (34 issues)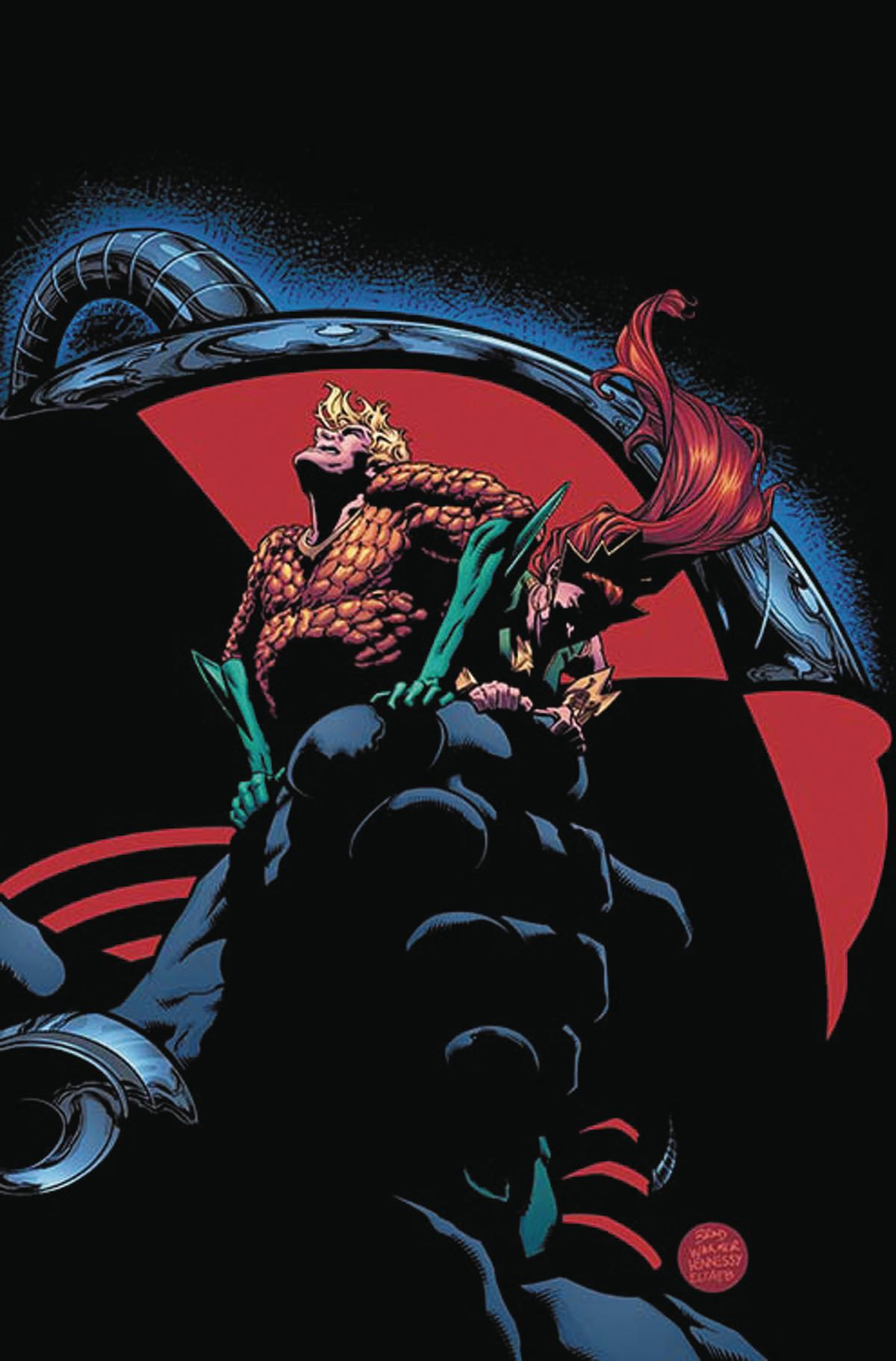 Aquaman #11
Aquaman #11 (Variant Cover)
Batman #1 (Director's Cut)
Batman #11
Batman #11 (Variant Cover)
Cyborg #5
Cyborg #5 (Variant Cover)
Doctor Fate #18
Green Arrow #11
Green Arrow #11 (Variant Cover)
Green Lanterns #11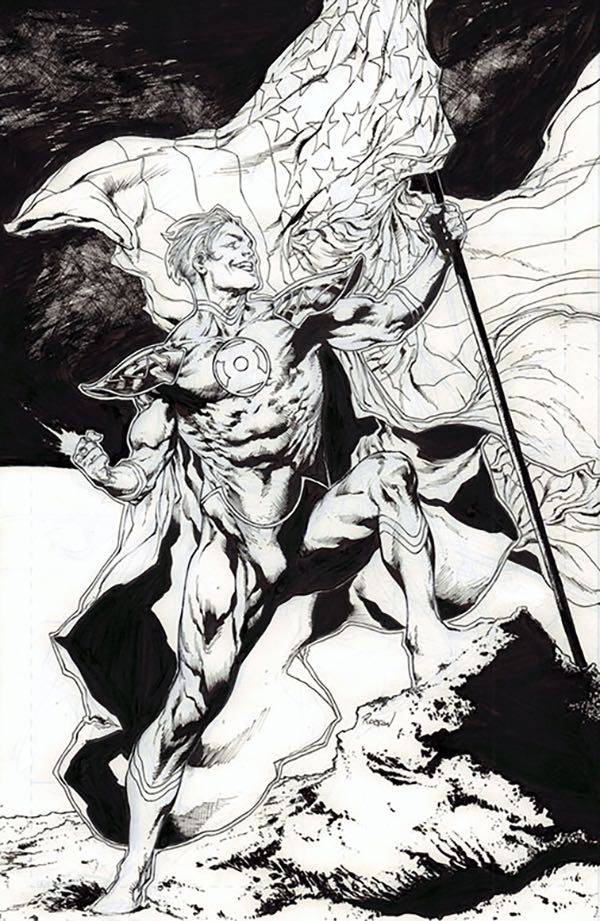 Green Lanterns #11 (Variant Cover)
He-Man / Thundercats #2
Justice League #9
Justice League #9 (Variant Cover)
Justice League: The Darkseid War – Power of the Gods
Multiversity
New Suicide Squad Vol. 4: Kill Anything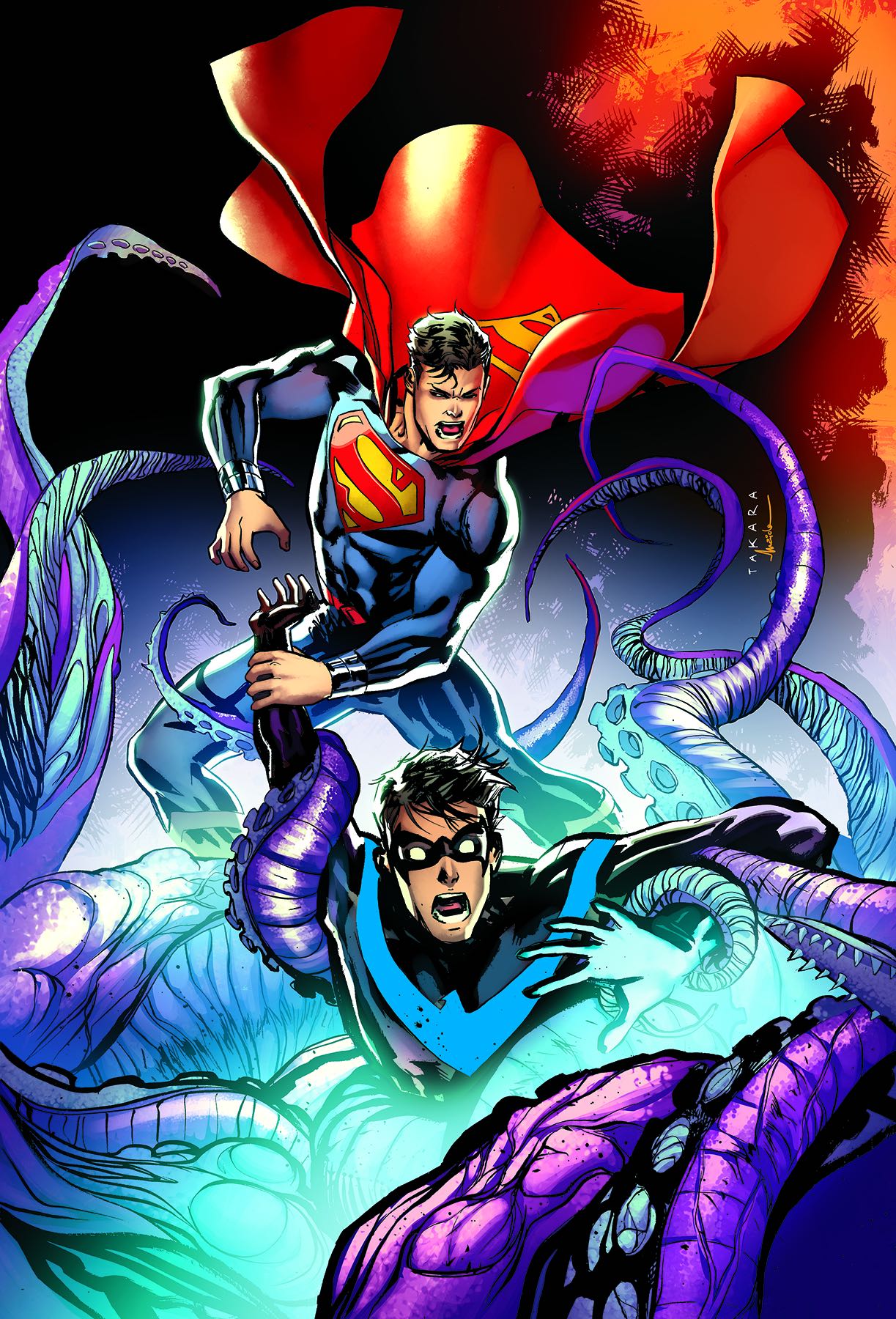 Nightwing #9
Nightwing #9 (Variant Cover)
Raven #3
Scooby Doo, Where Are You? #75
Suicide Squad #6
Suicide Squad #6 (Variant Cover)
Suicide Squad's Most Wanted #4: El Diablo & Killer Croc
Superman #11
Superman #11 (Variant Cover)
Superman: The Coming of the Supermen
The Flash Vol. 8: Zoom
The Flash Vol. 9: Full Stop
The Flash by Manapul & Buccellato (Omnibus)
Trinity #3
Trinity #3 (Variant Cover)
Watchmen (Collectors Edition Box Set)
Titan Books (33 issues)
Assassin's Creed: Last Descendants – Locus #3 (Favoccia Cover)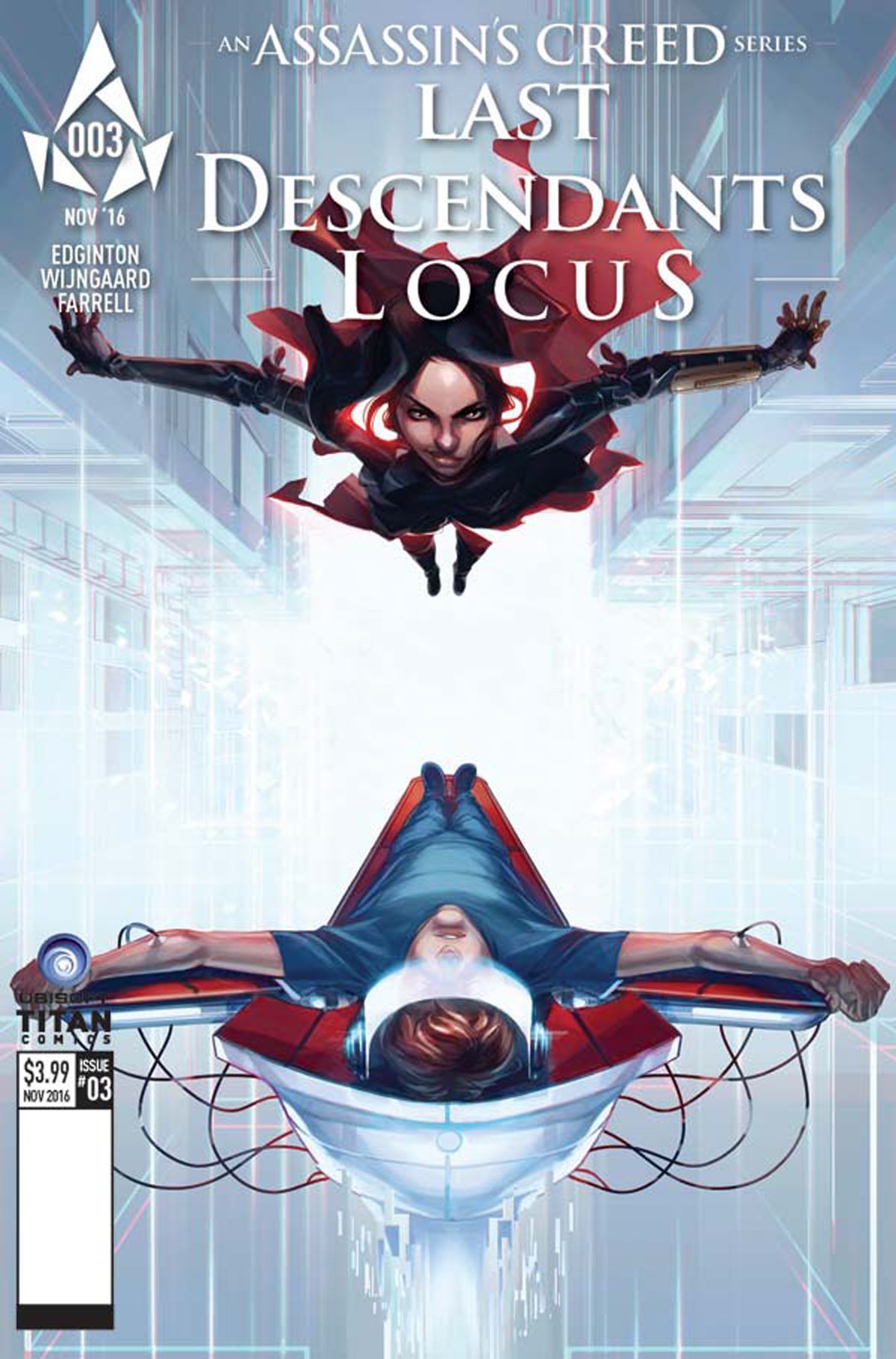 Assassin's Creed: Last Descendants – Locus #3 (Glass Cover)
Assassin's Creed: Last Descendants – Locus #3 (Wijngaard Cover)
Assassin's Creed: Templars #7 (Calero Cover)
Assassin's Creed: Templars #7 (Gorham Cover)
Assassin's Creed: Templars #7 (McCrea Cover)
Dark Souls: Winter's Spite #1 (Heidersdorf Cover)
Dark Souls: Winter's Spite #1 (Jones Cover)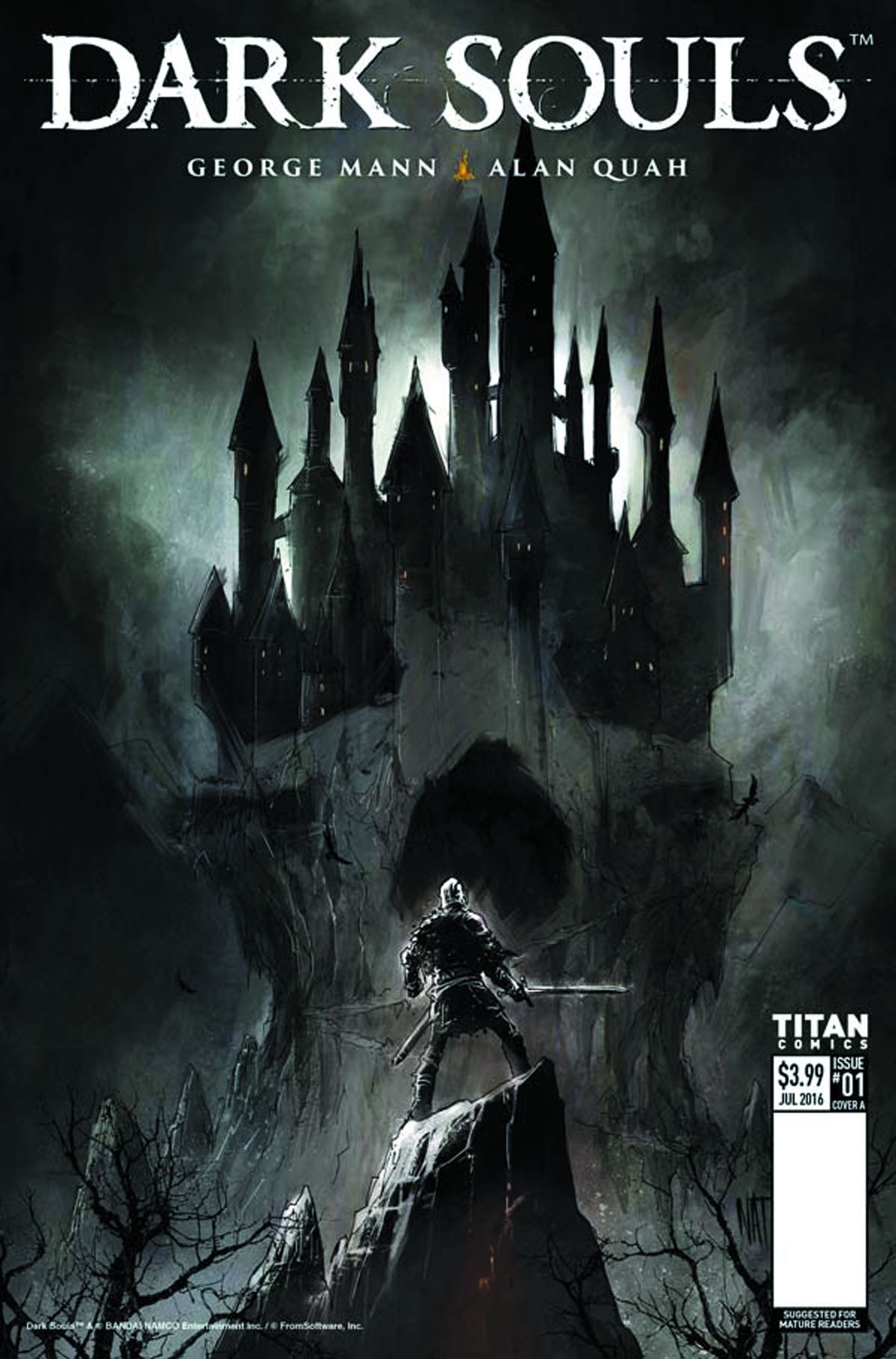 Dark Souls: Winter's Spite #1 (Percival Cover)
Dark Souls: Winter's Spite #1 (Wijngaard Cover)
Doctor Who: New Adventures with the Eighth Doctor Vol. 1: A Matter of Life and Death
Doctor Who: New Adventures with the Eleventh Doctor, Year Two #15 (Jake Cover)
Doctor Who: New Adventures with the Eleventh Doctor, Year Two #15 (Photo Cover)
Doctor Who: New Adventures with the Twelfth Doctor, Year Two #11 (Glass Cover)
Doctor Who: New Adventures with the Twelfth Doctor, Year Two #11 (Myers Watercolor Cover)
Doctor Who: New Adventures with the Twelfth Doctor, Year Two #11 (Photo Cover)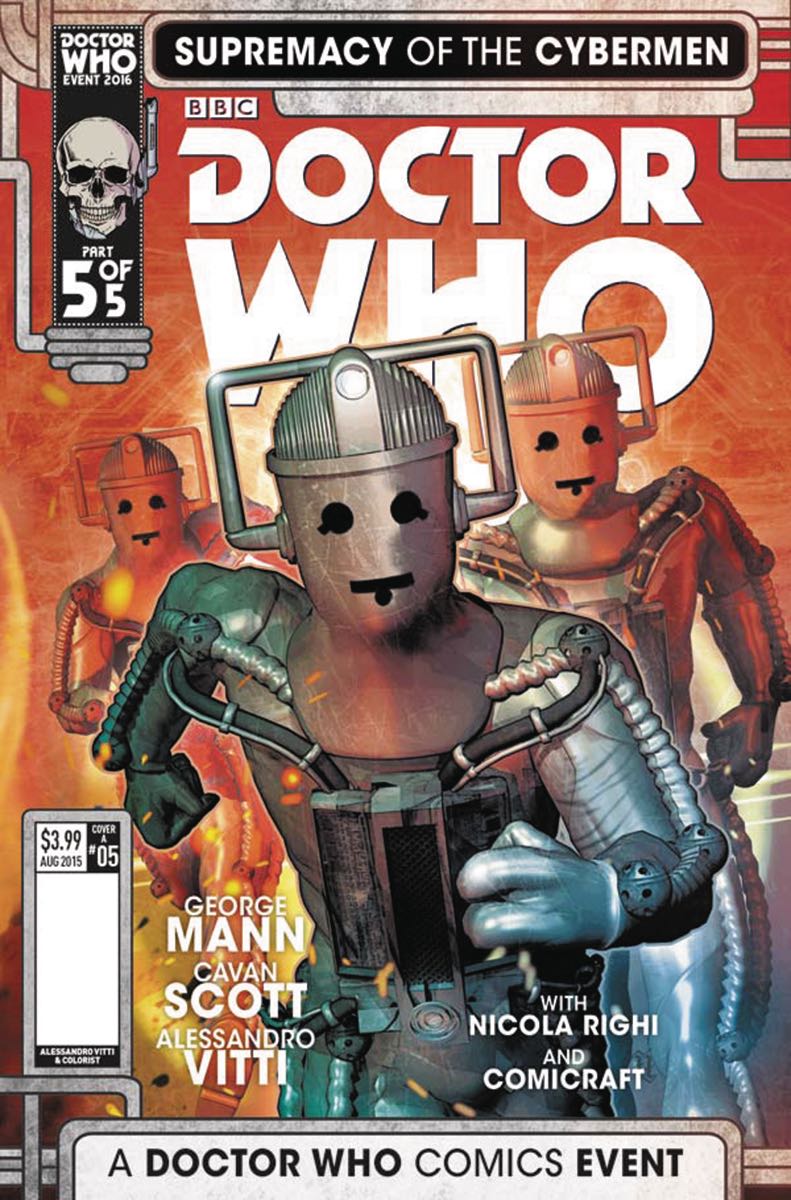 Doctor Who: Supremacy of the Cybermen #5 (Listran Cover)
Doctor Who: Supremacy of the Cybermen #5 (Photo Cover)
Doctor Who: Supremacy of the Cybermen #5 (Vitti Cover)
Dragons: Defenders of Berk Vol. 1
Johnny Red
Rivers of London: Black Mould #2 (Boultwood Cover)
Rivers of London: Black Mould #2 (McCaffrey Cover)
Rivers of London: Black Mould #2 (Sullivan Cover)
Samurai: Brothers in Arms #3 (Genet Cover)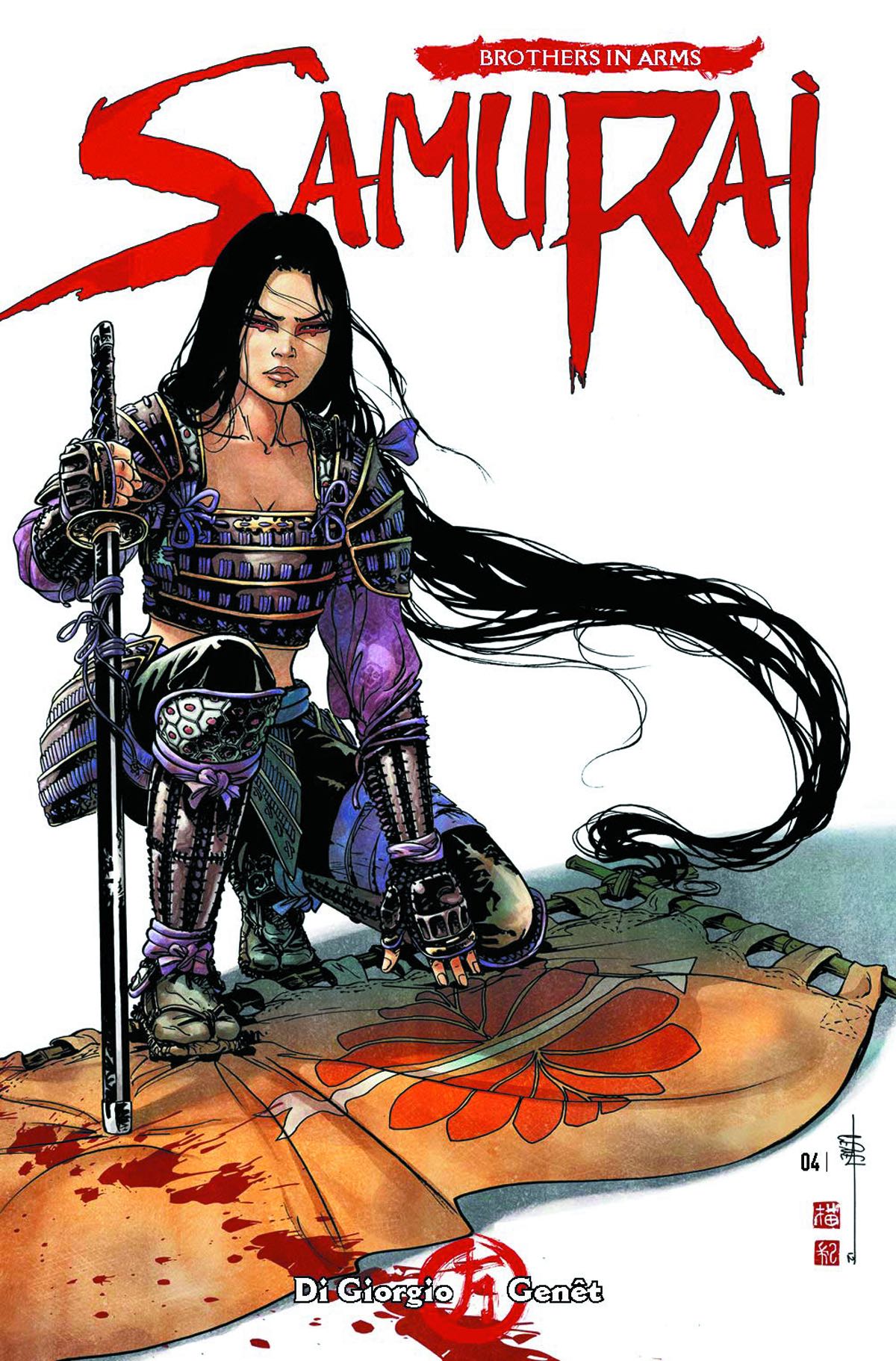 Samurai: Brothers in Arms #3 (McCrea Cover)
Samurai: Brothers in Arms #3 (Shang Cover)
Sherlock: A Study in Pink #6 (Fuso Cover)
Sherlock: A Study in Pink #6 (Ianniciello Cover)
Sherlock: A Study in Pink #6 (Photo Cover)
The Troop
Torchwood #3 (Photo Cover)
Torchwood #3 (Qualano Cover)
Image Comics (27 issues)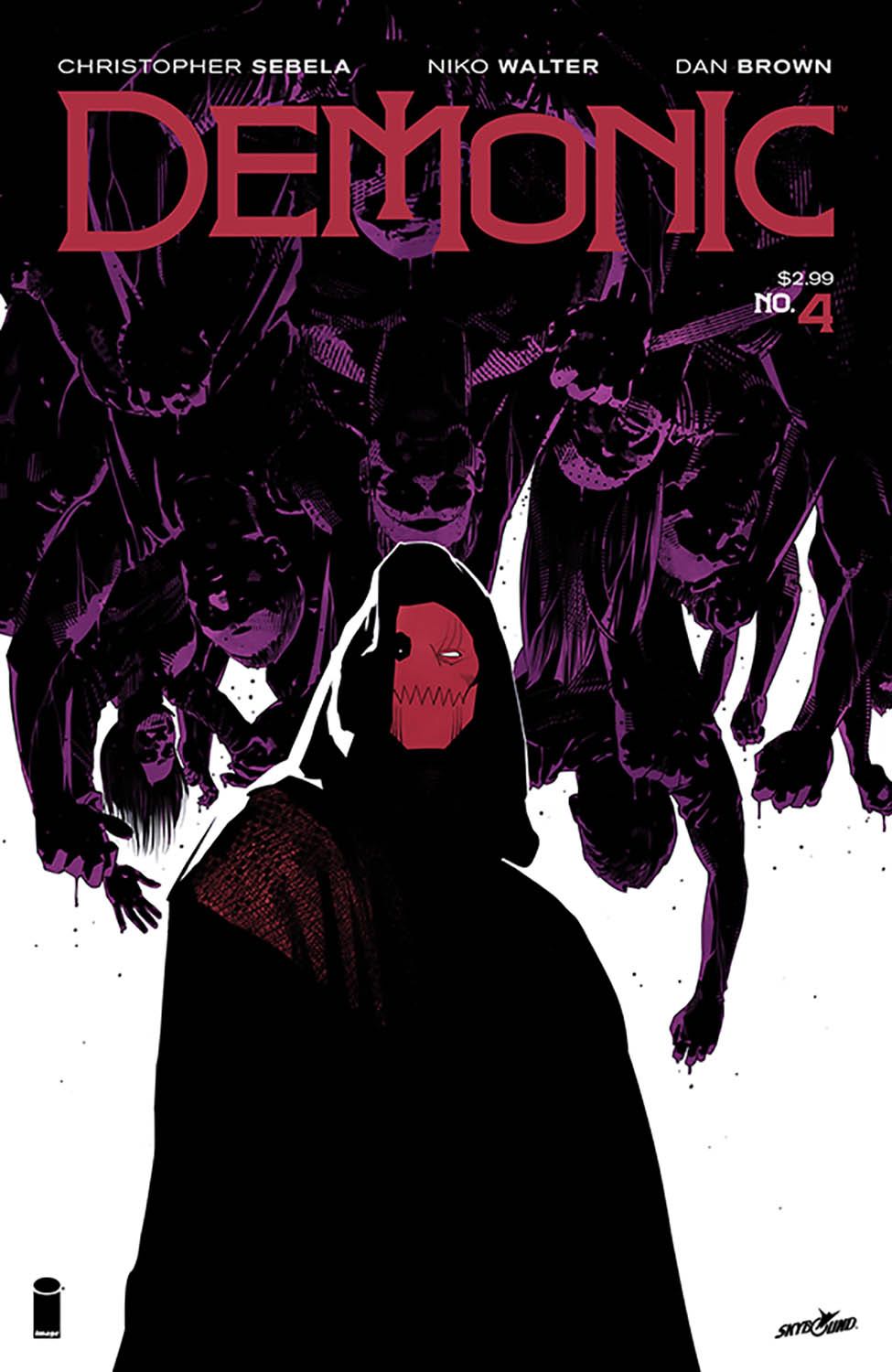 Alex + Ada: The Complete Collection
Demonic #4
Hadrian's Wall #3
Hawaiian Dick Vol. 4: Aloha, Hawaiian Dick
Horizon #5
Invincible #131
Kill or be Killed #1 (4th Printing)
Kill or be Killed #2 (3rd Printing)
Kill or be Killed #3 (2nd Printing)
Kill or be Killed #4
Kill or be Killed #4
Mechanism #5 (Ienco Cover)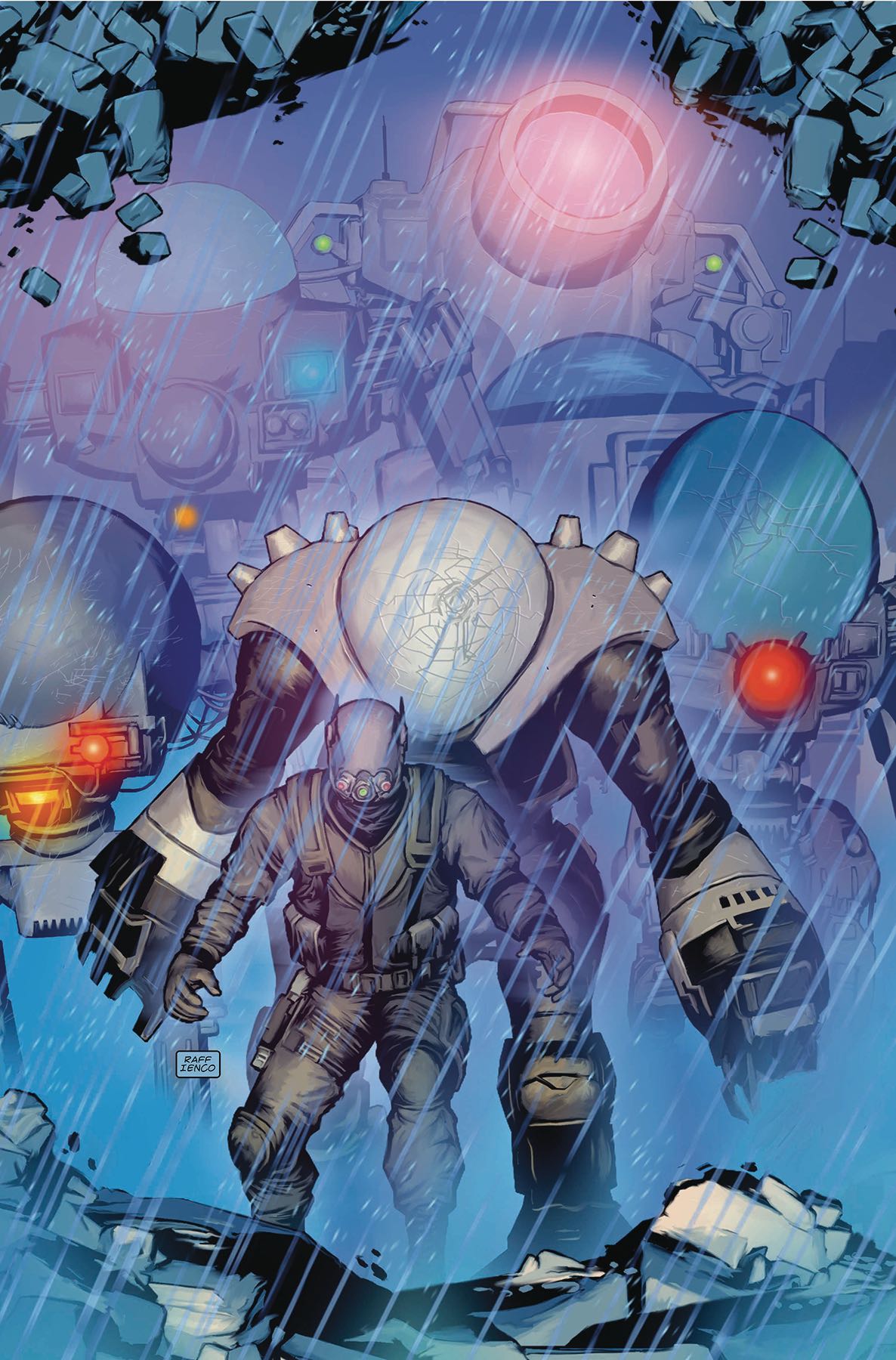 Mechanism #5 (Ienco Cover)
Moonshine #1 (2nd Printing)
Moonshine #2 (Johnson Cover)
Moonshine #2 (Risso Cover)
Peter Panzerfaust #24
Reborn #2 (100 Copy Capullo Sketch Cover)
Reborn #2 (Andrews Cover)
Reborn #2 (Capullo Cover)
Reborn #2 (Capullo Cover)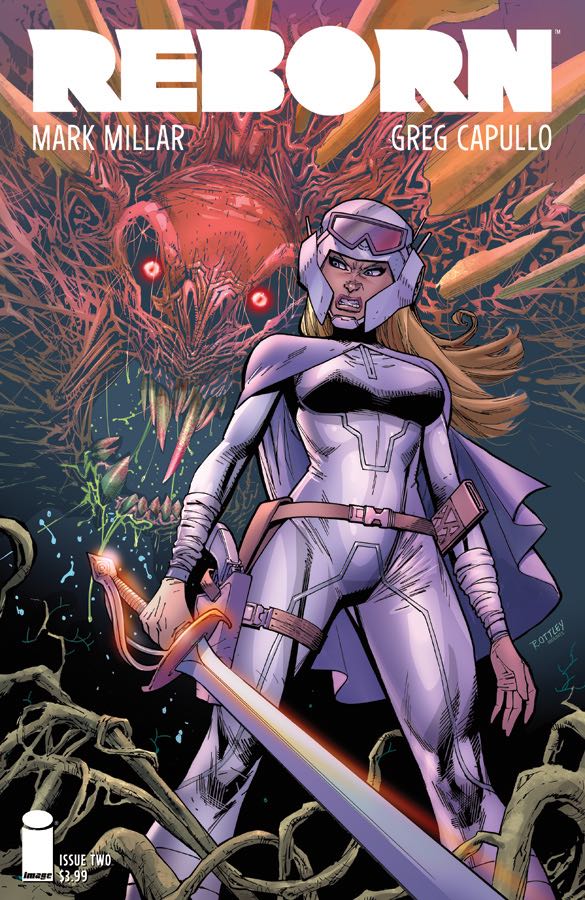 Reborn #2 (Ottley Cover)
She Wolf Vol. 1
Snowfall #7
Southern Cross #9
Spawn #267 (Albuquerque Cover)
The Hunt #4
Dynamite Entertainment (22 issues)
Army of Darkness: Furious Road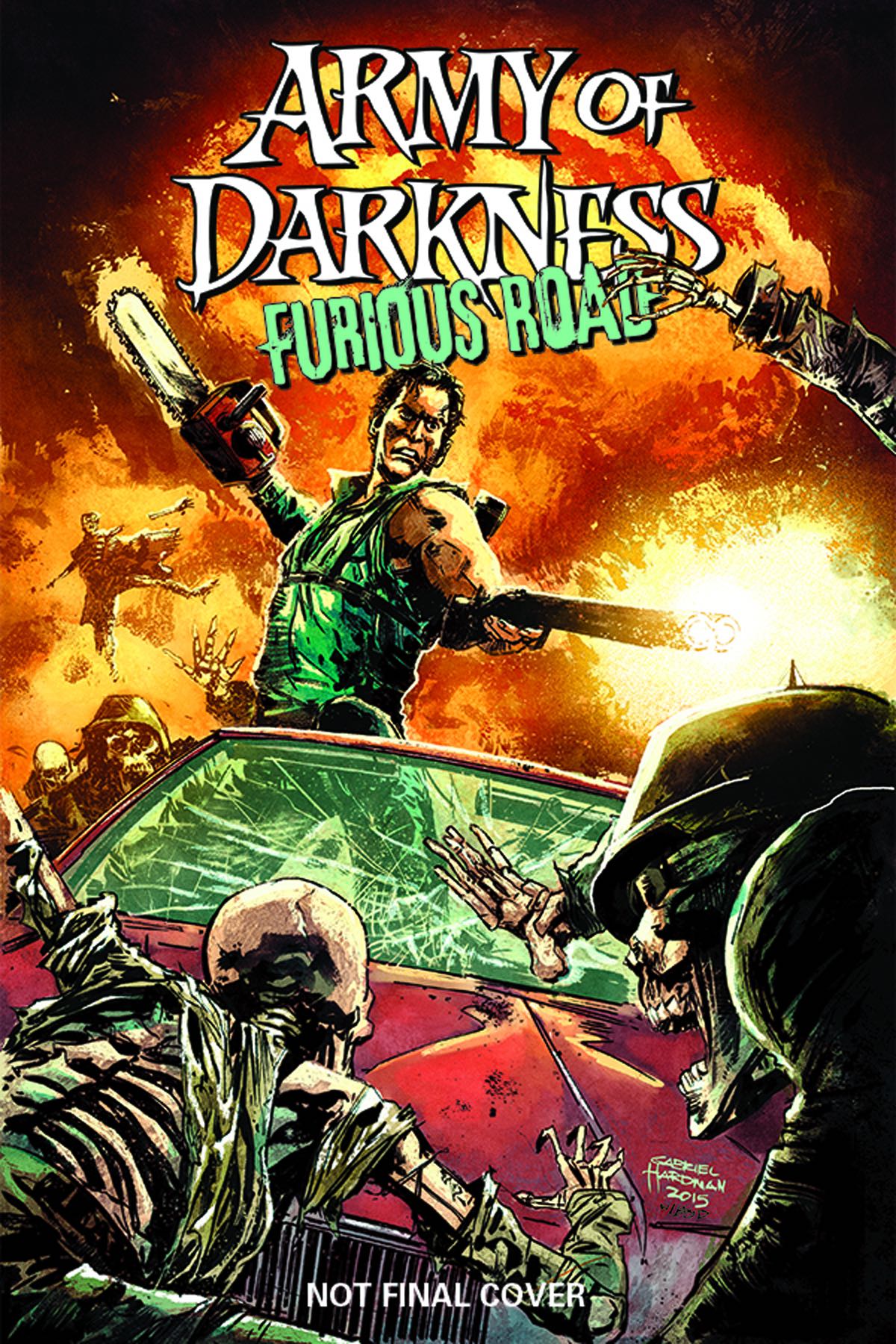 Battlestar Galactica #4 (10 Copy B&W Cover)
Battlestar Galactica #4 (Adams Action Figure Cover)
Battlestar Galactica #4 (Sanchez Cover)
Bob's Burgers #16 (Rare Danna Virgin Art Cover)
Control #6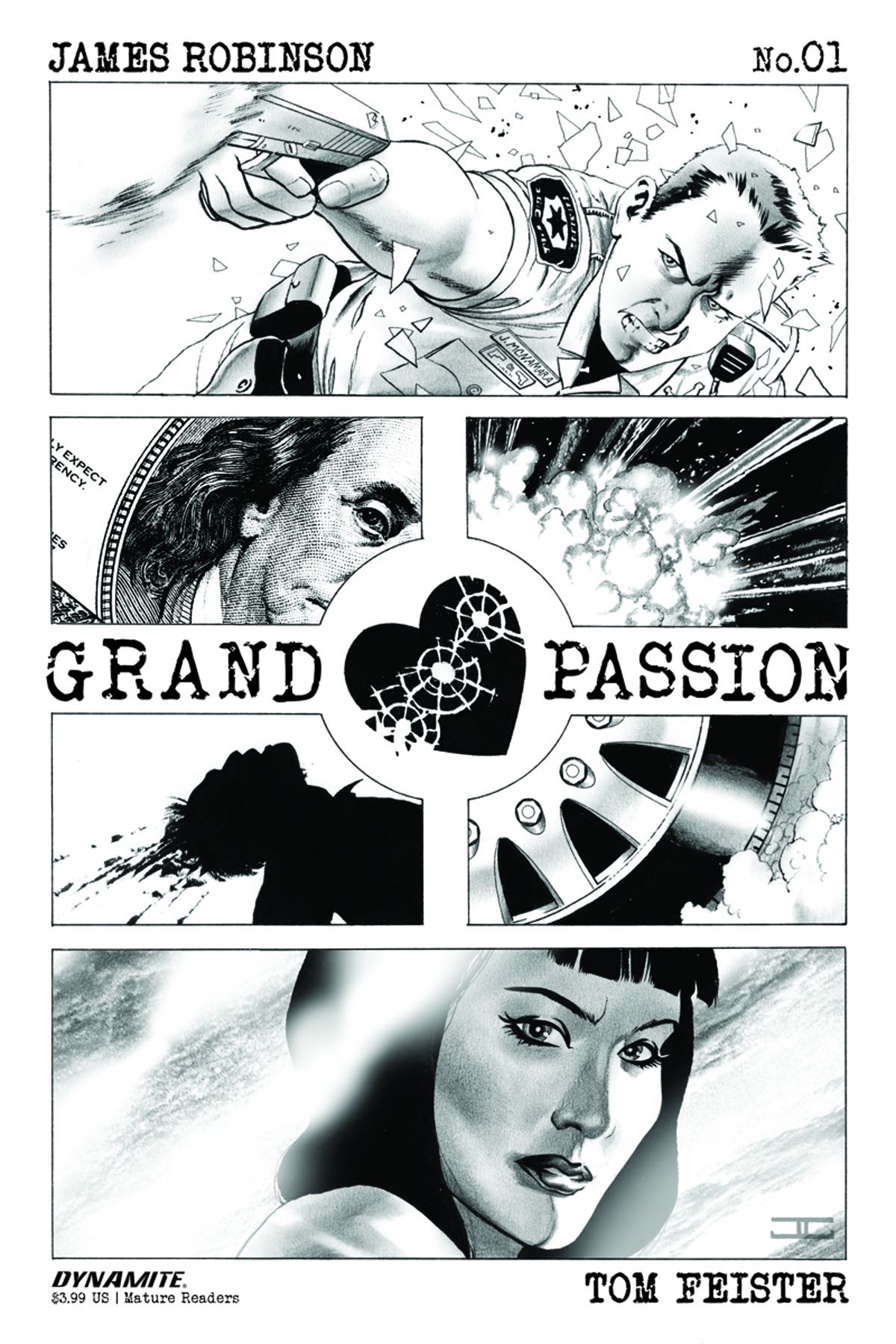 Grand Passion #1 (15 Copy Cassaday Cover)
Grand Passion #1 (Cassaday Cover)
Grimm #3 (20 Copy Sanapo Virgin Cover)
Grimm #3 (Sanapo Cover)
Grimm #3 (Strahm Mask Cover)
KISS #2 (10 Copy Bradshaw B&W Cover)
KISS #2 (15 Copy Starchild Emoji Virgin Cover)
KISS #2 (25 Copy Bradshaw Virgin Cover)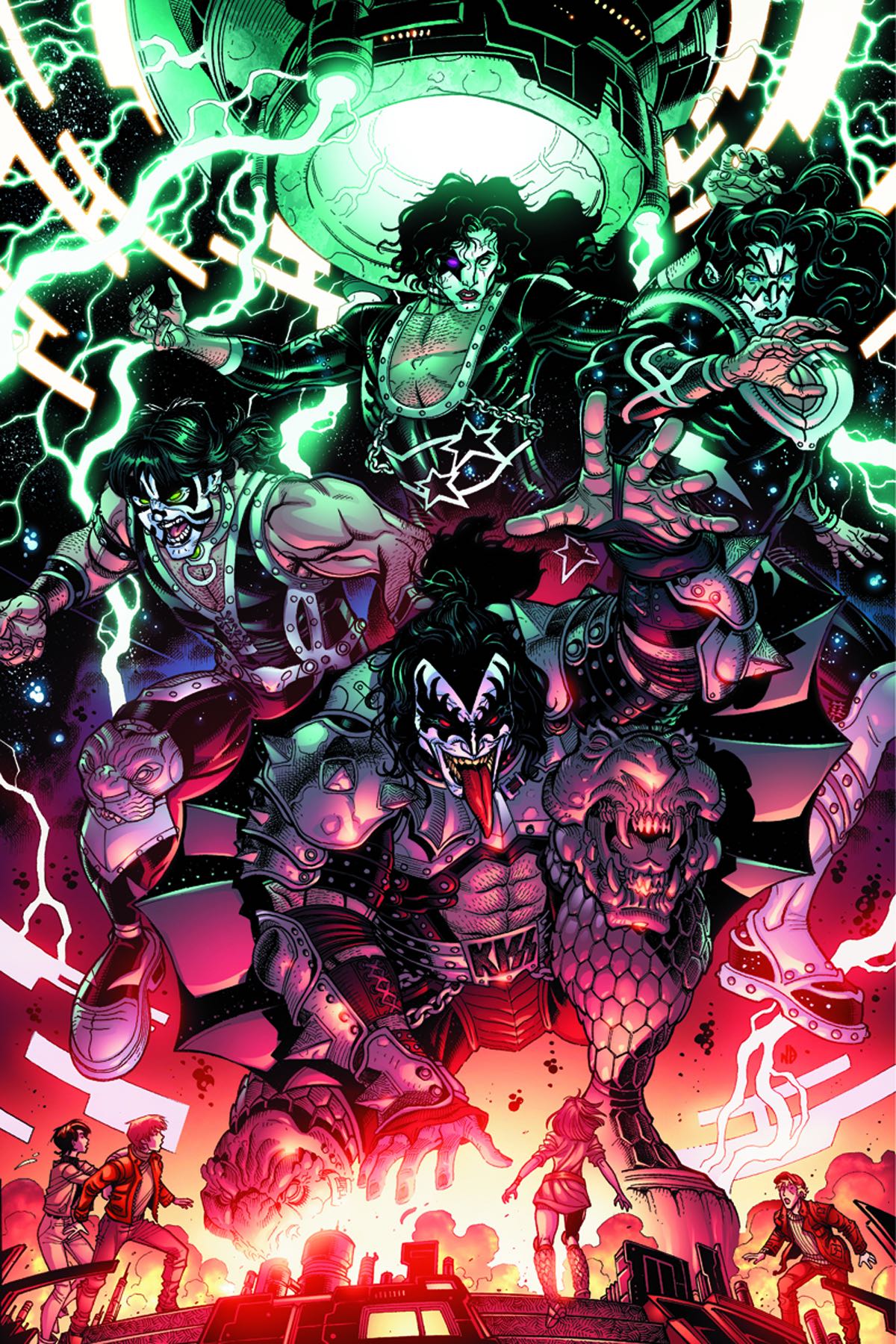 KISS #2 (Bradshaw Cover)
KISS #2 (Kiss Army Photo Cover)
KISS #2 (Photo Cover)
KISS #2 (Shouri Starchild Emoji Cover)
Pathfinder: Worldscape #2 (Brown Cover)
Pathfinder: Worldscape #2 (Mandrake Cover)
Pathfinder: Worldscape #2 (Subscription Cover)
Red Team: Double Tap, Center Mass #5
Dark Horse Comics (19 issues)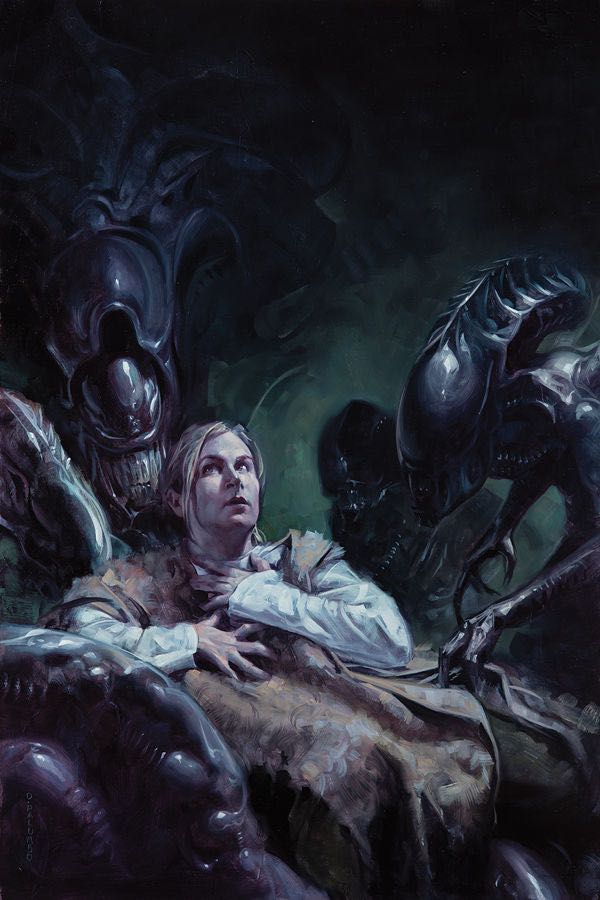 Aliens: Life and Death #3
B.P.R.D.: Hell on Earth #147
Battlefield 1: The Poster Collection
Black Hammer #5 (Lemire Cover)
Black Hammer #5 (Ormston Cover)
Briggs Land #4
Creatures of the Night
Dark Horse Presents #28
Ether #1 (Lemire Cover)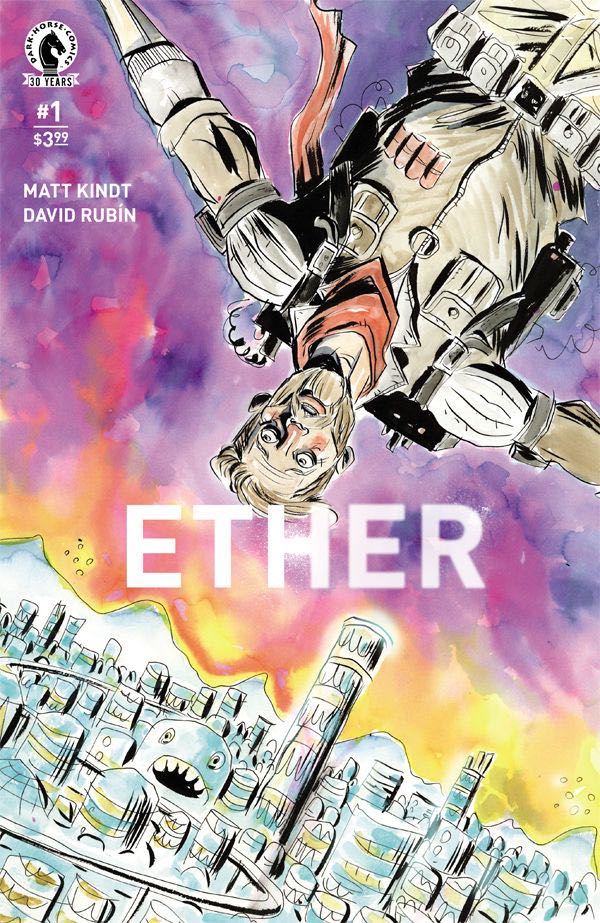 Ether #1 (Rubin Cover)
Halo: Tales From Slipspace
Lady Killer 2 #3
Mass Effect Vol. 1 (Omnibus)
Spell On Wheels #2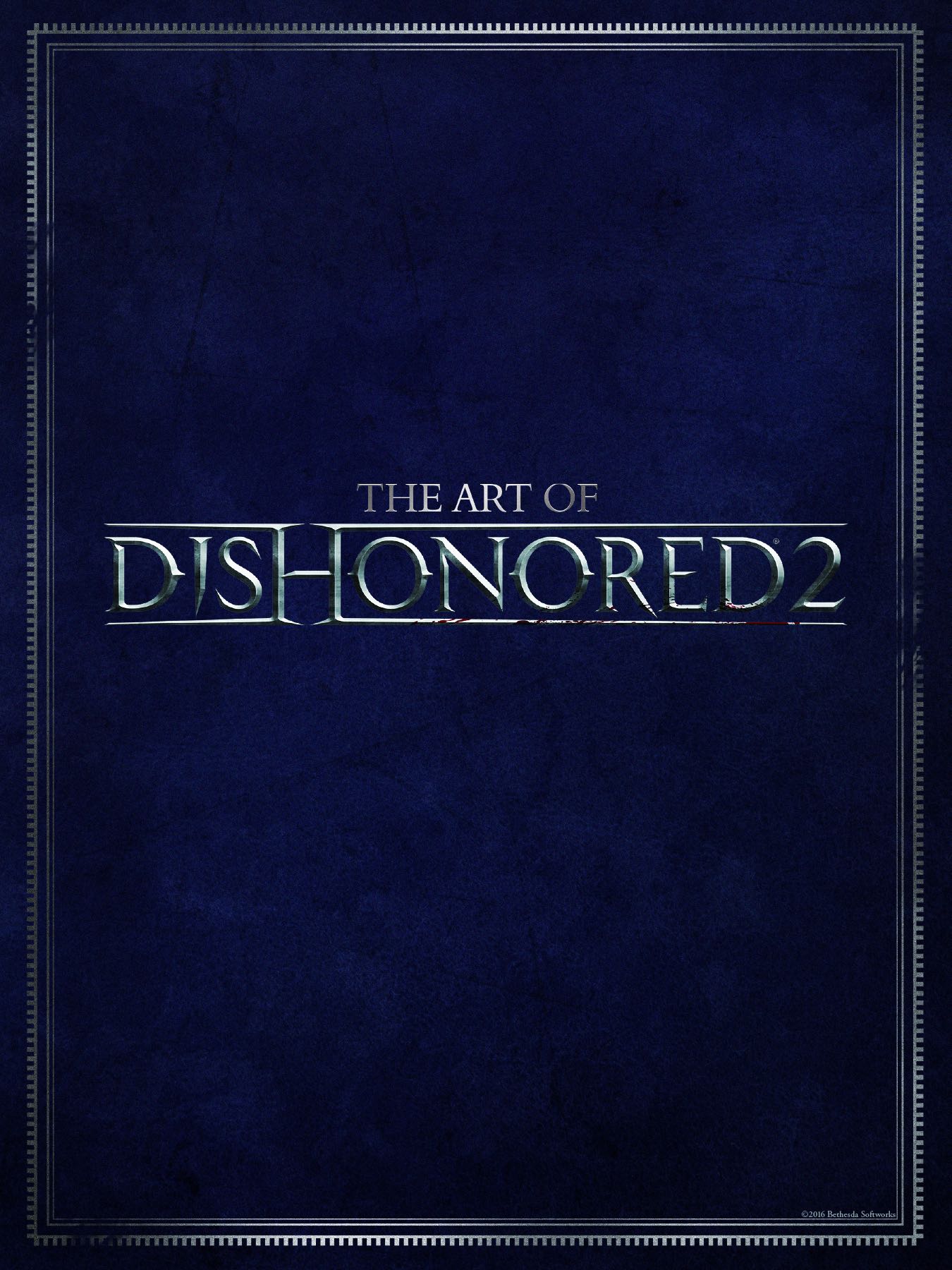 The Art of Dishonored 2
The Art of Metal Gear Solid V
The Chronicles of Conan Vol. 33: The Mountain Where Crom Dwells
The Essential Kurtzman Vol. 2: Trump
Tree Mail
Valiant (17 issues)
4001 AD: Beyond New Japan
Bloodshot U.S.A. #1 (Fuso Local Comic Shop Day Cover)
Britannia #3 (10 Copy Ryp Cover)
Britannia #3 (20 Copy Evans Cover)
Britannia #3 (50 Copy Johnson Cover)
Britannia #3 (Gorham Cover)
Britannia #3 (Nord Cover)
Harbinger: Renegades #1 (10 Copy Henry Cover)
Harbinger: Renegades #1 (20 Copy Layton Cover)
Harbinger: Renegades #1 (50 Copy Mahfood Cover)
Harbinger: Renegades #1 (Blank Cover)
Harbinger: Renegades #1 (CGC Replica Perez Cover)
Harbinger: Renegades #1 (Djurdjevic Cover)
Harbinger: Renegades #1 (Johnson Cover)
Harbinger: Renegades #1 (Kano Cover)
Harbinger: Renegades #1 (Robertson Cover)
Harbinger: Renegades #1 (Segovia Local Comic Shop Day Cover)
BOOM! Studios (12 issues)
Adventure Time Comics #5
Adventure Time Comics #5 (15 Copy LeClerc Cover)
Adventure Time Comics #5 (Subscription Grant Cover)
Backstagers #4
Joyride #7
Kong of Skull Island #5
Kong of Skull Island #5 (10 Copy Caltsoutas Cover)
Mouse Guard: Winter 1152 (Black and White Limited Edition)
SLAM! #1
SLAM! #1 (10 Copy Treiman Cover)
SLAM! #1 (20 Copy Bartel Cover)
The Backstagers #4 (15 Copy Eskelinen Cover)
Archie Comics (9 issues)
Archie #14 (Alitha Martinez Cover)
Archie #14 (Derek Charm Cover)
Archie #14 (Joe Eisma Cover)
Archie Jumbo Comics Digest #274
Archie Comics Super Special #7
Archie Meets the Ramones (2nd Printing)
Archies's Big Book Vol. 1: Magic, Music & Mischief
Sonic Universe #92 (T.Rex Cover)
Sonic Universe #92 (Yardley Cover)
Chapterhouse Comics (9 issues)
All-New Classic Captain Canuck #3 (Freeman Cover)
All-New Classic Captain Canuck #3 (Glenister Cover)
Die Kitty Die #2 (Parent Cover)
Die Kitty Die #2 (Ruiz Cover)
Life, Death & Sorcery #3
Northguard #3 (Kniivila Cover)
Northguard #3 (Salas Cover)
True Patriot #1
True Patriot Vol. 1 (Bundle Pack)
Avatar (8 issues)
Cinema Purgatorio #7
Cinema Purgatorio #7 (Ancient Tome Premium Cover)
Cinema Purgatorio #7 (Code Pru Cover)
Cinema Purgatorio #7 (Modded Cover)
Cinema Purgatorio #7 (Perfect Union Cover)
Cinema Purgatorio #7 (Vast Cover)
Crossed Vol. 17
Crossed Vol. 17
Stranger Comics (8 issues)
The Untamed II #1 (10 Copy Nam Cover)
The Untamed II #1 (25 Copy Lee Sketch Cover)
The Untamed II #1 (Bergting Cover)
The Untamed II #1 (Lee Cover)
Vampire Hunter D: Message from Mars #1 (10 Copy Cover)
Vampire Hunter D: Message from Mars #1 (25 Copy Cover)
Vampire Hunter D: Message from Mars #1 (Broussard Cover)
Vampire Hunter D: Message from Mars #1 (Lee Cover)
American Mythology (7 issues)
Eagle: Resurgent (Limited Cover)
Stargate Atlantis: Gateways #2 (Flashback 3 Copy Cover)
Stargate Atlantis: Gateways #2 (Sheppard Photo Cover)
Stargate Atlantis: Gateways #2 (Subscription Cover)
Stargate Atlantis: Gateways #2 (Wieringo Cover)
Stargate Universe: Icarus #0 (Preview Book)
The Pink Panther #1 (Baltimore Comic Con Cover)
Zenescope (7 issues)
Death Force #6 (Hill Cover)
Death Force #6 (Meguro Cover)
Death Force #6 (Pantalena Cover)
Death Force #6 (Richardson Cover)
Grimm Fairy Tales: Robyn Hood – I Love NY #6 (Arino Cover)
Grimm Fairy Tales: Robyn Hood – I Love NY #6 (Chen Cover)
Grimm Fairy Tales: Robyn Hood – I Love NY #6 (Reyes Cover)
Fantagraphics (6 issues)
A Cosplayers Christmas
Mickey Mouse Vol. 10: Planet of Faceless Foes
Mickey Mouse Vol. 9 & 10 (Box Set)
Peanuts Every Sunday Box Set: 1960
The Don Rosa Duck Library Vol. 6: The Universal Solvent
The Don Rosa Duck Library Vols. 5 & 6 (Box Set)
Oni Press (6 issues)
Angel City #2
Bad Machinery Vol. 6: The Case of the Unwelcome Visitor
Jeff Steinberg: Champion of Earth #4
Kaijumax, Season 2 #6
Rick and Morty: Lil' Poopy Superstar #5
Rick and Morty: Lil' Poopy Superstar #5 (Denich Cover)
Caliber Entertainment (5 issues)
Caliber Presents Vol. 1
Days of Darkness
Deadworld: Requiem for the World
Salt
The Rocky Horror Picture Show
Joe Books (4 issues)
Darkwing Duck #6
Disney Princess #7
Pirates of the Caribbean #2
Star vs. The Forces Of Evil #2
PS Artbooks (4 issues)
Strange Suspense Stories Vol. 1
Strange Suspense Stories Vol. 1 (Slipcase Edition)
This Magazine is Haunted Vol. 3
This Magazine is Haunted Vol. 3 (Slipcase Edition)
Vertigo (4 issues)
Cave Carson Has A Cybernetic Eye #2
Cave Carson Has A Cybernetic Eye #2 (Variant Cover)
Free Country: A Tale of the Children's Crusade
Lucifer #12
Action Lab (3 issues)
Cash + Carrie Vol. 1: Slueth 101
Herald: Lovecraft & Tesla #9
Hero Cats Vol. 4: World Tour
Aspen Comics (3 issues)
Lola XOXO #3 (10 Copy Cover)
Lola XOXO #3 (Oum Cover)
Lola XOXO #3 (Pantalena Cover)
Devil's Due (3 issues)
Mercy Sparx, Year One #2 (Ganucheau Cover)
Mercy Sparx, Year One #2 (Merhoff Cover)
Serving Supes #6
Graphic India (3 issues)
Chakra: The Rise of Infinitus #6
Devi: Rebirth #4
Devi: Rebirth #4 (Frison Sketch Cover)
Rebellion / 2000 AD (3 issues)
Dan Dare: The 2000 AD Years Vol. 2
Judge Dredd: The Daily Dredds Vol. 2
Mega-City Undercover Vol. 3
451 Media Group (2 issues)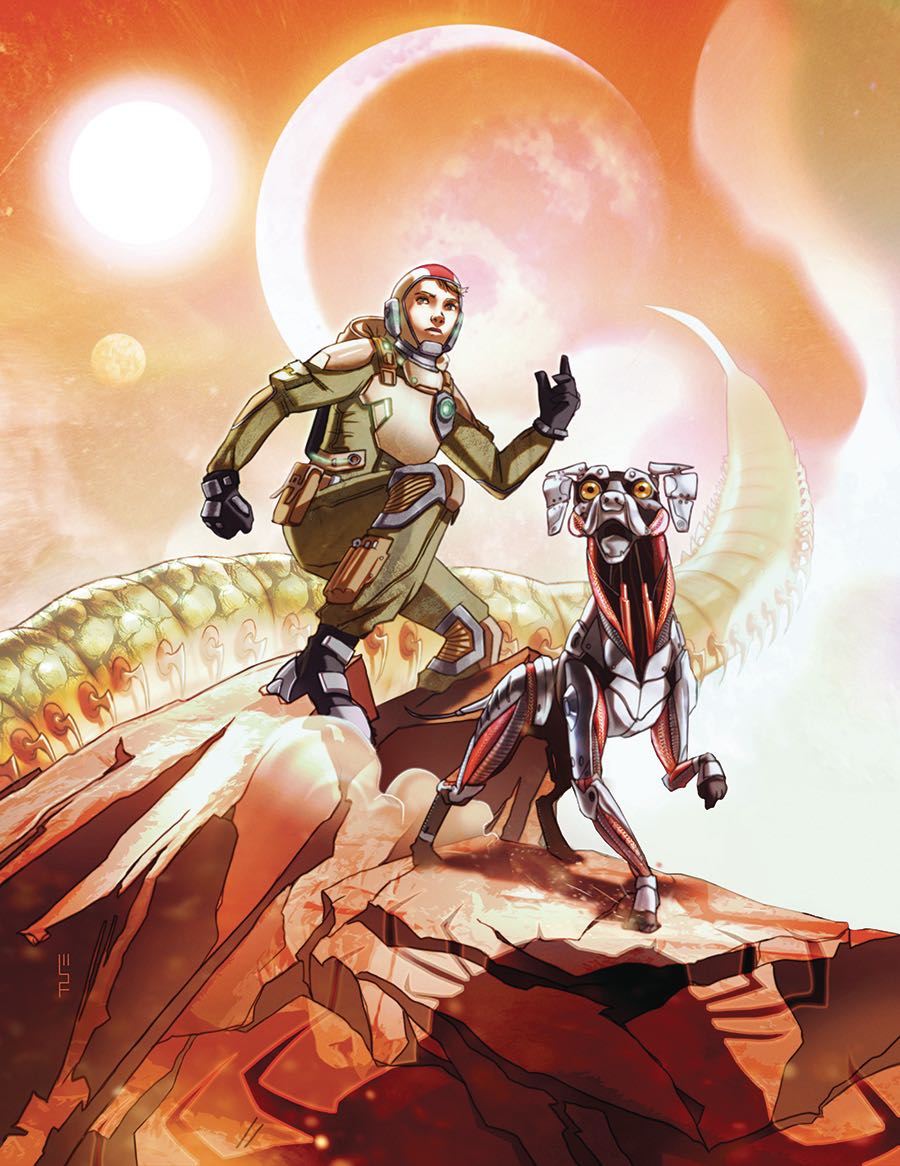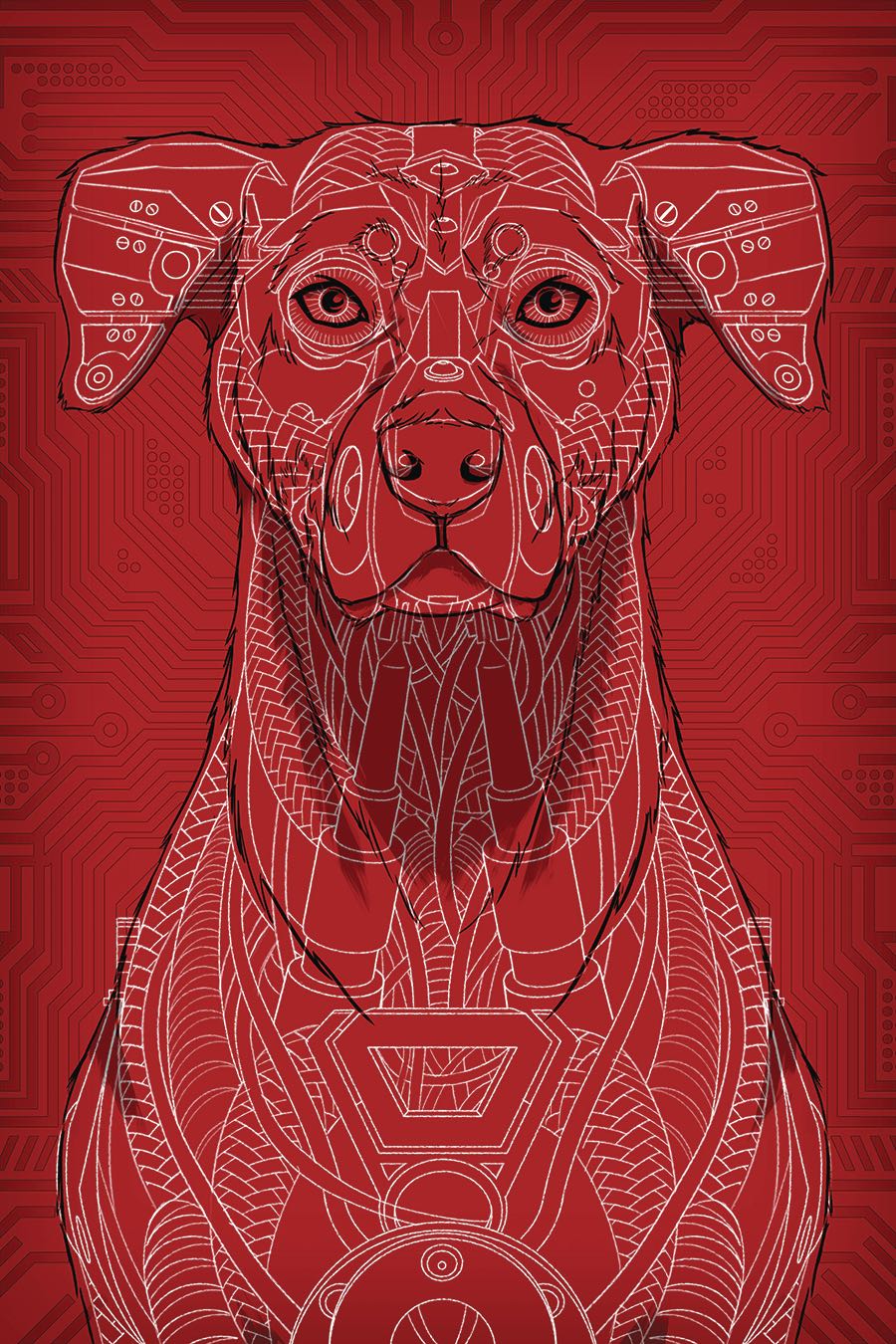 Red Dog #1 (Forbes Cover)
Red Dog #1 (Velez Cover)
Antarctic Press (2 issues)
Blade Bunny #2
Blade Bunny Vol 1: A New Hop
Big City Comics (2 issues)
Gabriel Tempest Vol. 1: Broken Souls
Tesla and Hyde: Scary Fails #1
Blizzard Entertainment (2 issues)
Warcraft Legends Vol. 1
Warcraft Legends Vol. 2
Drawn and Quarterly (2 issues)
Moomin and Family Life
Seth's Dominion
Hermes Press (2 issues)
Johnny Hazard Dailies Vol. 5: 1951 – 1952
The Phantom: The Complete Newspaper Dailies Vol. 11: 1951 – 1953
Humanoids (2 issues)
Balkans Arena
Elias: The Cursed
Little, Brown Books (2 issues)
Lego Ninjago Vol. 3: From Ghosts to Pirates
Lego Ninjago: Games, Ghosts, & Pirates
Super Genius (2 issues)
Tales From the Crypt #1 (Camp Cover)
Tales From the Crypt #1 (Haspiel Cover)
215 Ink (1 issue)
Flutter Vol. 2
Acme Ink (1 issue)
Rock & Roll Biographies: White Zombie
Aftershock Comics (1 issue)
Jackpot! #4
Amryl Entertainment (1 issue)
Cavewoman: Ankha's Revenge #1 (Root Cover)
Atheneum Books (1 issue)
The Amelia Rules! Collection
Bongo Comics (1 issue)
Simpsons Comics #234
First Second (1 issue)
Science Comics: Volcanoes
Jet City Comics (1 issue)
Dominion: The Last Sacrifice #2
Lion Forge Comics (1 issue)
Warriors Creed
Liquid Comics (1 issue)
The Coming of Rage Vol. 1
Red Anvil (1 issue)
Unit 5 #3
SelfMadeHero (1 issue)
The Can Opener's Daughter
Space Goat Productions (1 issue)
Evil Dead 2: Beyond Dead by Dawn Vol. 1
TOKYOPOP (1 issue)
The Nightmare Before Christmas
Taschen American (1 issue)
Little Nemo: A Life of Imaginative Genius
Z2 Comics (1 issue)
Legend