By: JD Hardin
There is so much going on this week in comics, I seriously can't list it all here. Marvel kicks Civil War II into high gear, DC is shelling us with Rebirth titles, our friends over at Top Cow drop Switch and Symmetry. Han Solo #2, Deadpool V Gambit #2, Vote Loki #2, Future Quest #2, and so much more dropping at once I don't think I can contain myself.
IT'S TIME TO RAID THE RACKS!!!!!
Support Literacy, Read Comics.
Brought to you by:
Marvel Comics (52 issues)
A-Force Vol. 1: Hypertime
Avengers by John Byrne (Omnibus)
Avengers: Time Runs Out
Captain America: Sam Wilson #11
Captain America: Steve Rogers #1 (Saiz 2nd Printing)
Captain America: Steve Rogers #1 (Steranko 2nd Printing)
Captain America: Steve Rogers #1 (Veregge Hip Hop Remix 2nd Printing)
Civil War II: Kingpin #1
Civil War II: Kingpin #1 (Black Panther 50th Anniversary Cover)
Civil War II: Kingpin #1 (Ribic Cover)
Civil War II: Kingpin #1 (Young Cover)
Civil War II: X-Men #2
Civil War II: X-Men #2 (Ibanez Cover)
Daredevil / Punisher #3
Daredevil: The Man Without Fear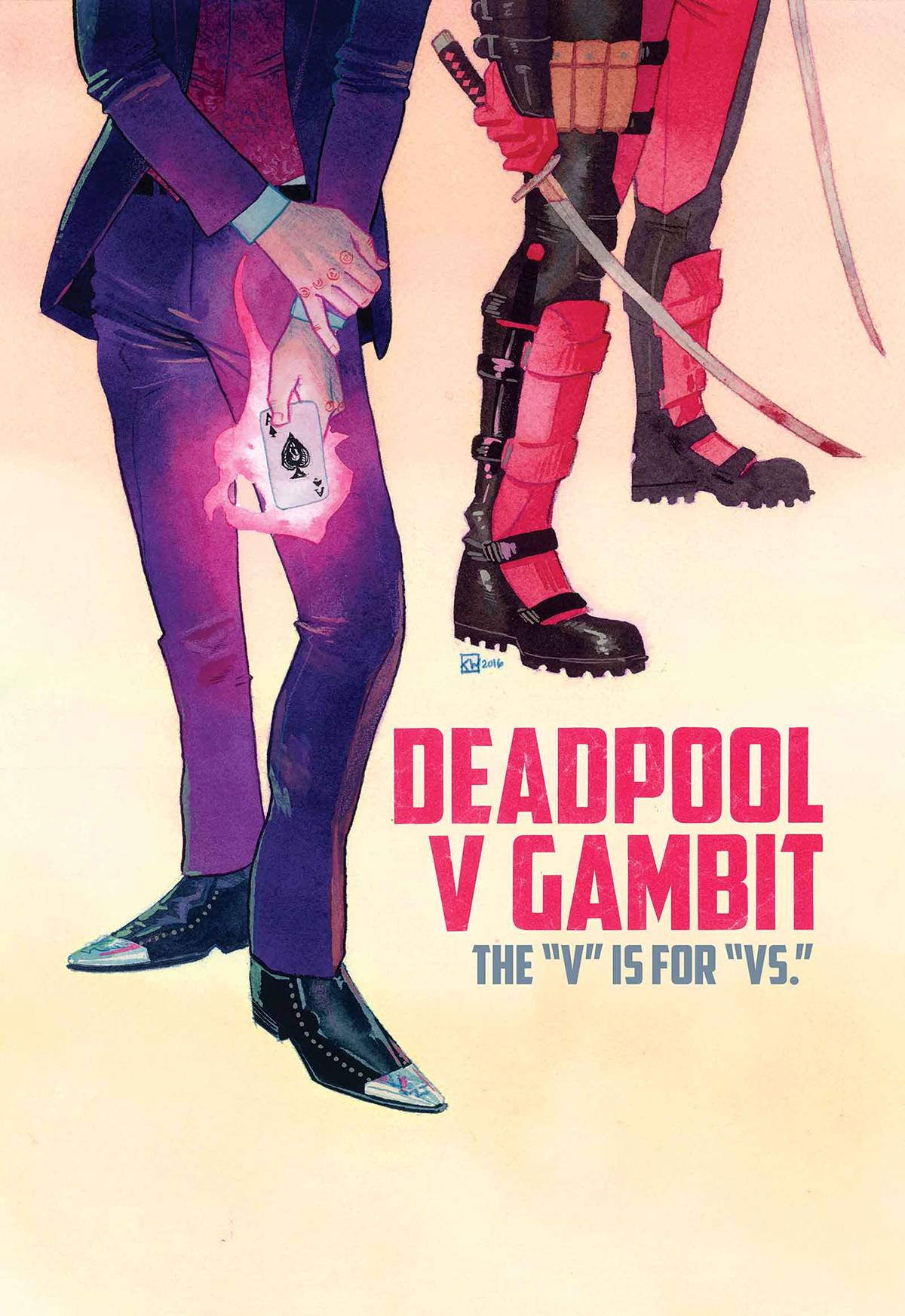 Deadpool vs. Gambit #2 *Pick of the Week
Deadpool vs. Gambit #2 (Stroman Cover) *Pick of the Week
Deadpool: Minibus
Doctor Strange Prelude #1
Empress #4
Empress #4 (Immonen Cover)
Empress #4 (Immonen Sketch Cover)
Extraordinary X-Men: Burning Man #1 (True Believers)
Hawkeye and the Thunderbolts Vol. 2
Invincible Iron Man #11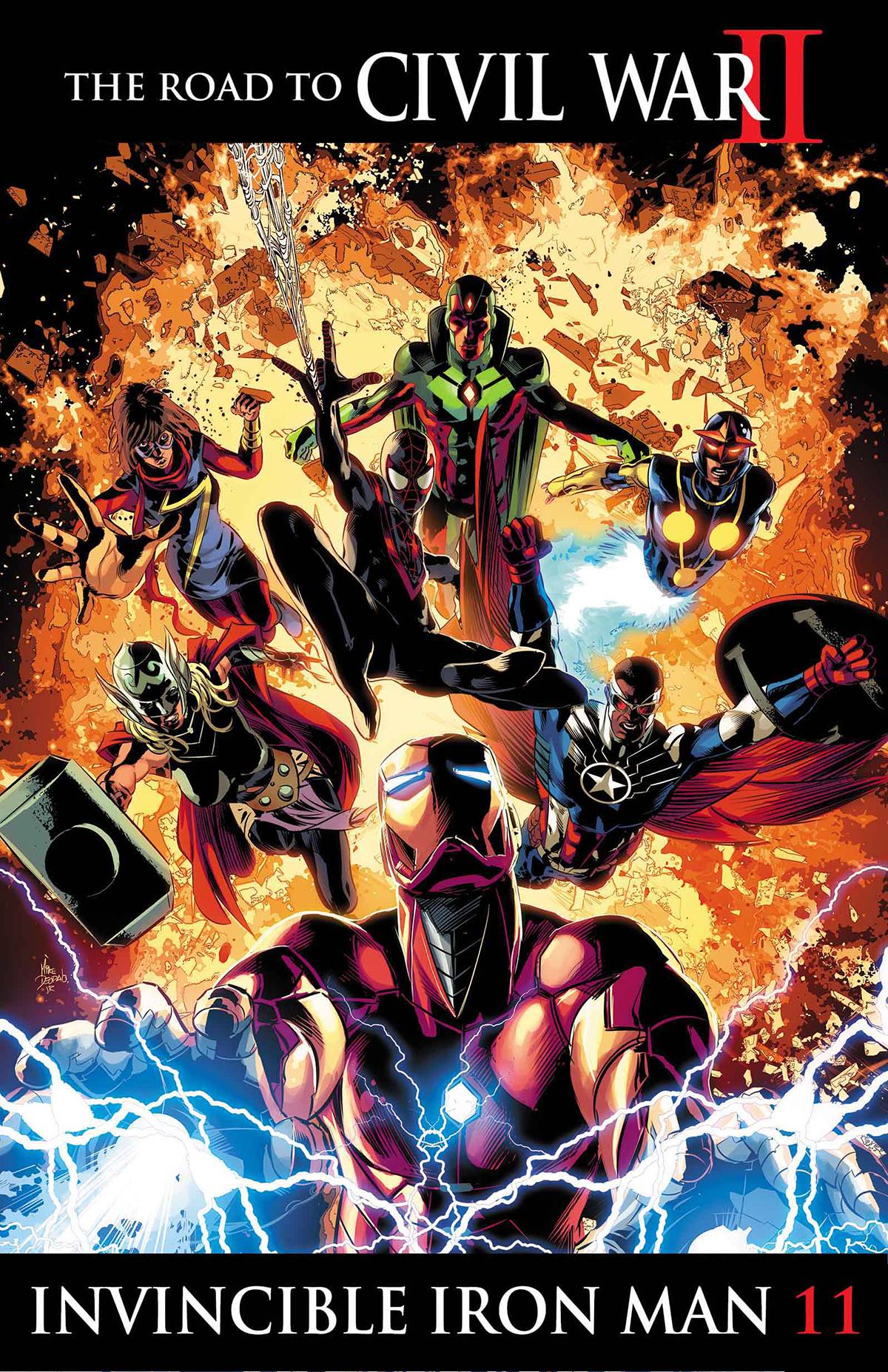 Invincible Iron Man #11 (Death of X Cover)
Invincible Iron Man: War Machines #1 (True Believers)
Marvel Universe Avengers: Ultron Revolution #1
Moon Knight #4
Scarlet Witch #8
Scarlet Witch Vol. 1: Witches' Road
Silver Surfer #5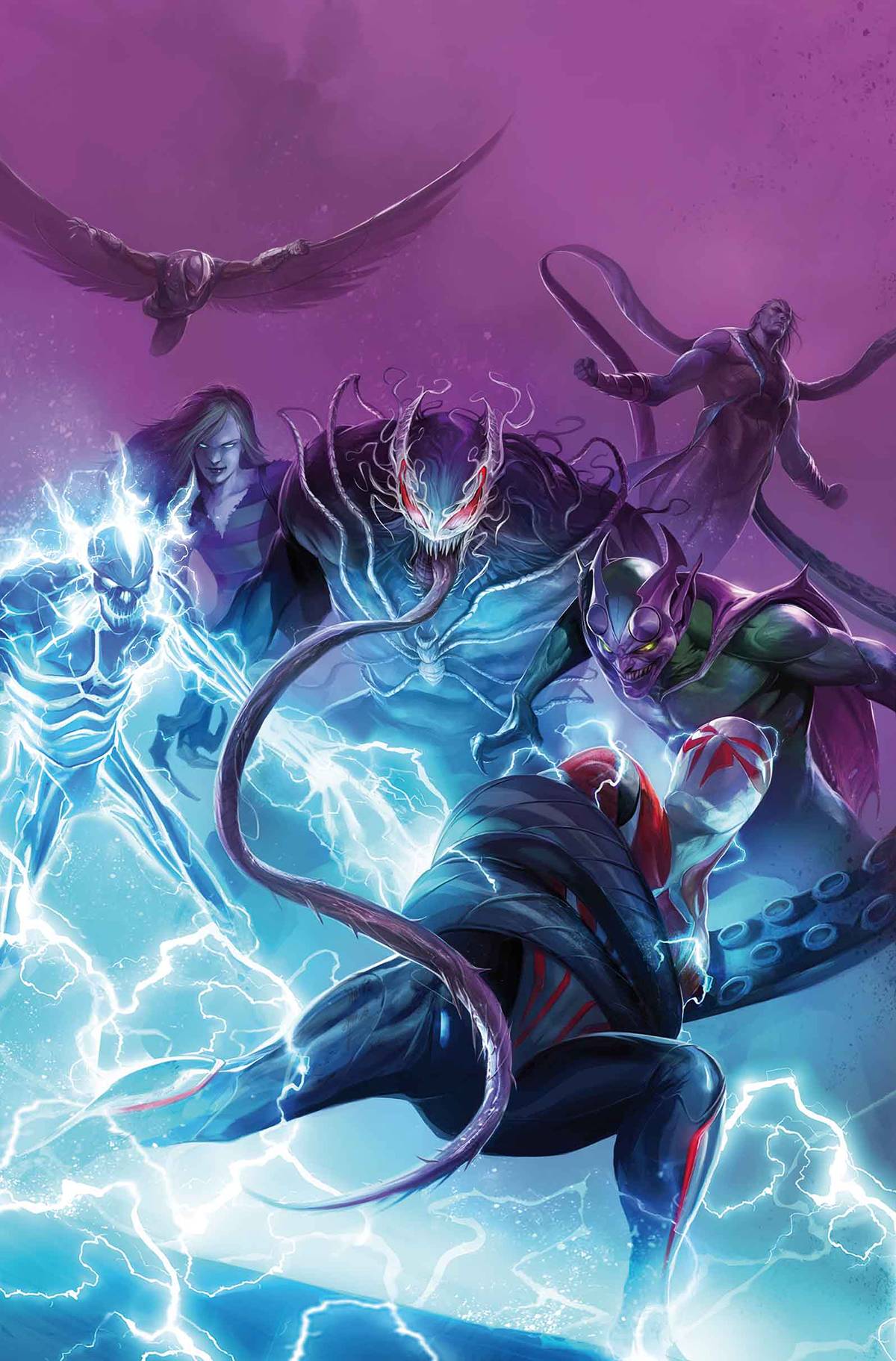 Spider-Man 2099 #12
Spider-Woman #9
Spidey #8
Star Wars: Darth Vader Vol. 1
Star Wars: Darth Vader Vol. 1 (Ross Cover)
Star Wars: Han Solo #2 *Pick of the Week
Star Wars: Han Solo #2 (Lotay Cover) *Pick of the Week
Star Wars: Han Solo #2 (Millenium Falcon Cover) *Pick of the Week
Star Wars: Han Solo #2 (Movie Cover) *Pick of the Week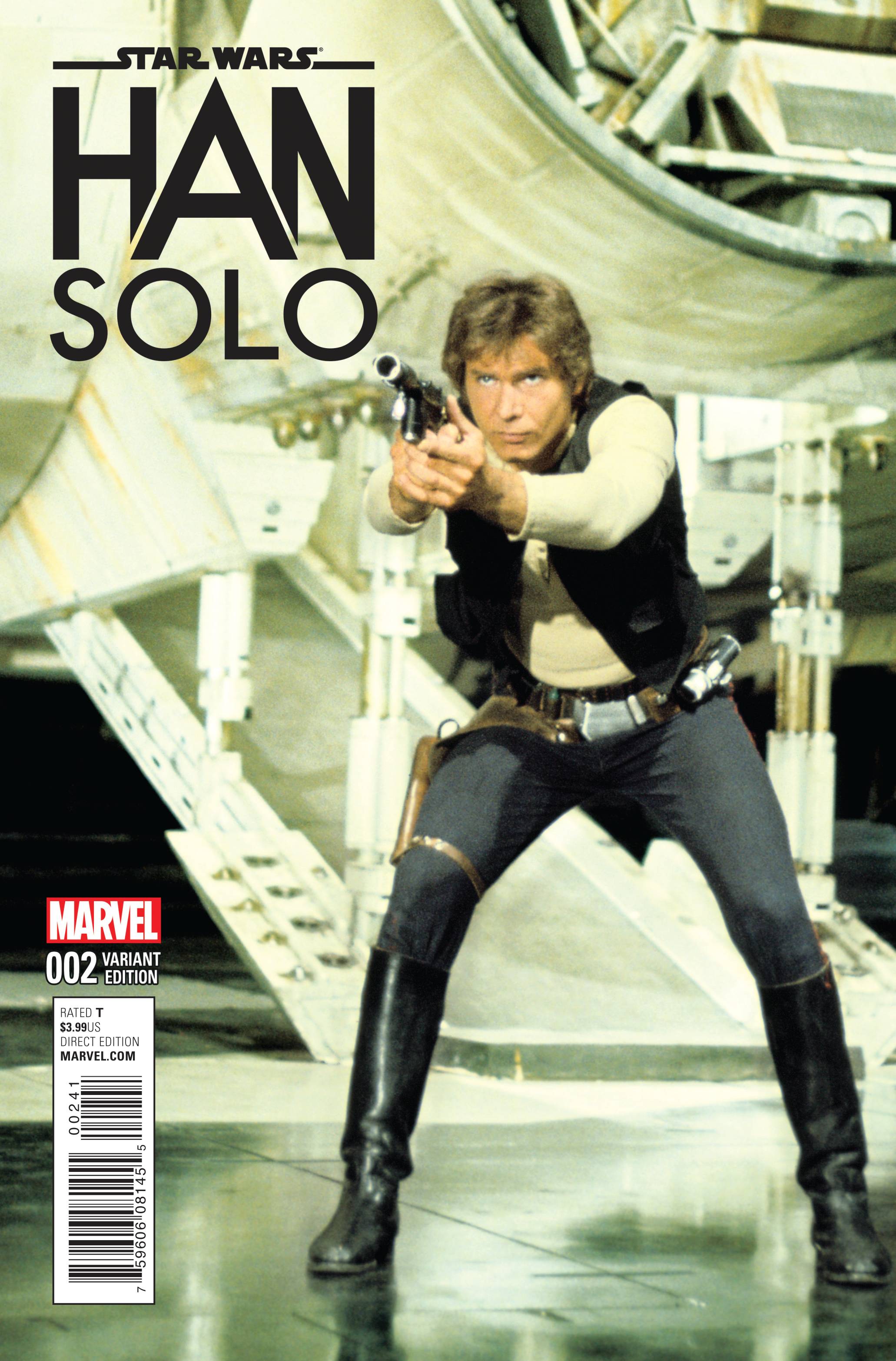 Star Wars: Poe Dameron #4
Star Wars: Poe Dameron #4 (Aja Cover)
The Amazing Spider-Man #15
The Amazing Spider-Man #15 (Lopez Death of X Cover)
The Amazing Spider-Man Vol. 2: Worldwide
The Punisher #2 (Shalvey 2nd Printing)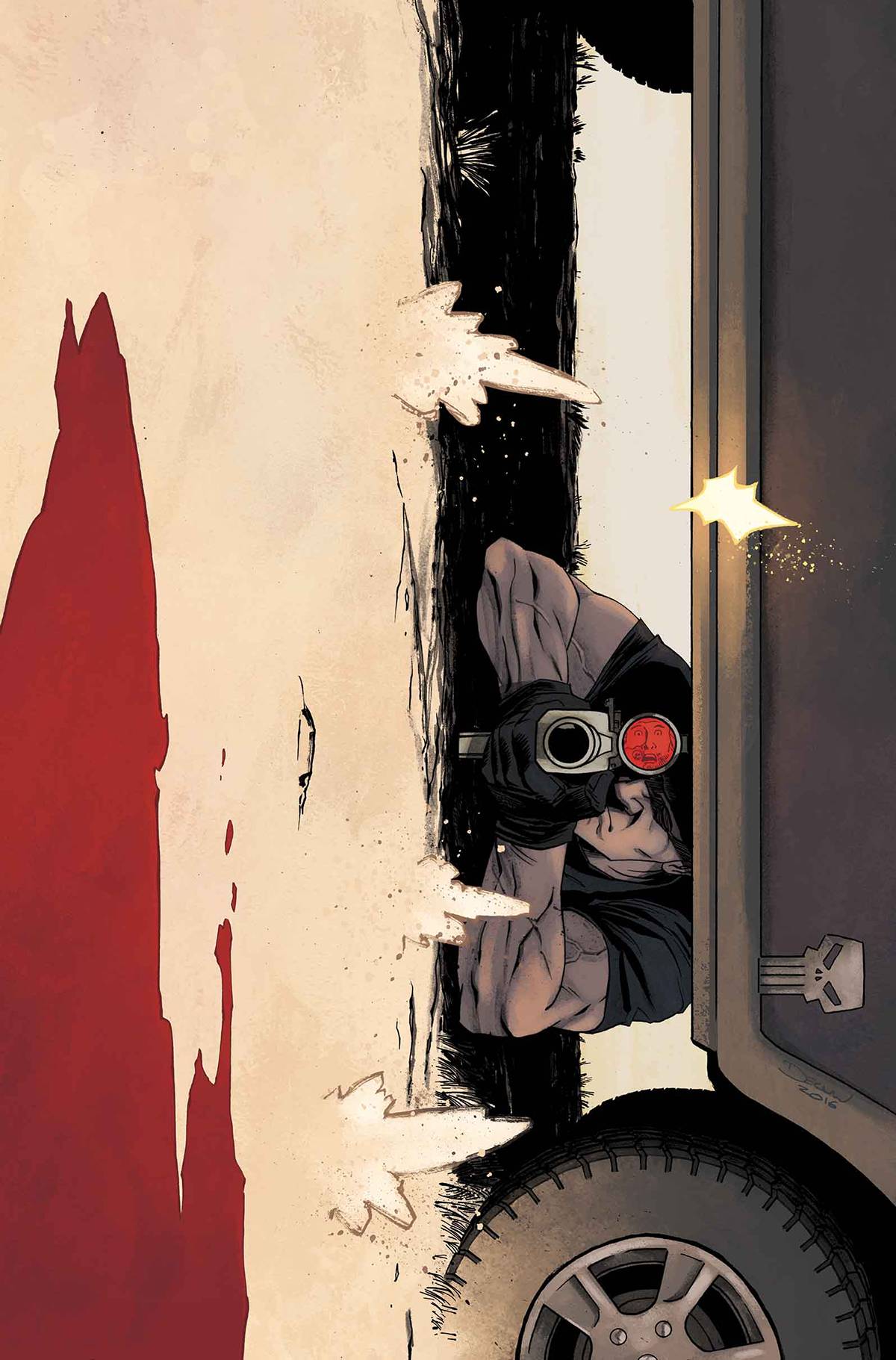 The Punisher #3
The Punisher #3 (Cloonan Cover)
Totally Awesome Hulk #8 Cw2
Vote Loki #2 *Pick of the Week
Vote Loki #2 (Dave Johnson Cover) *Pick of the Week
DC Comics (35 issues)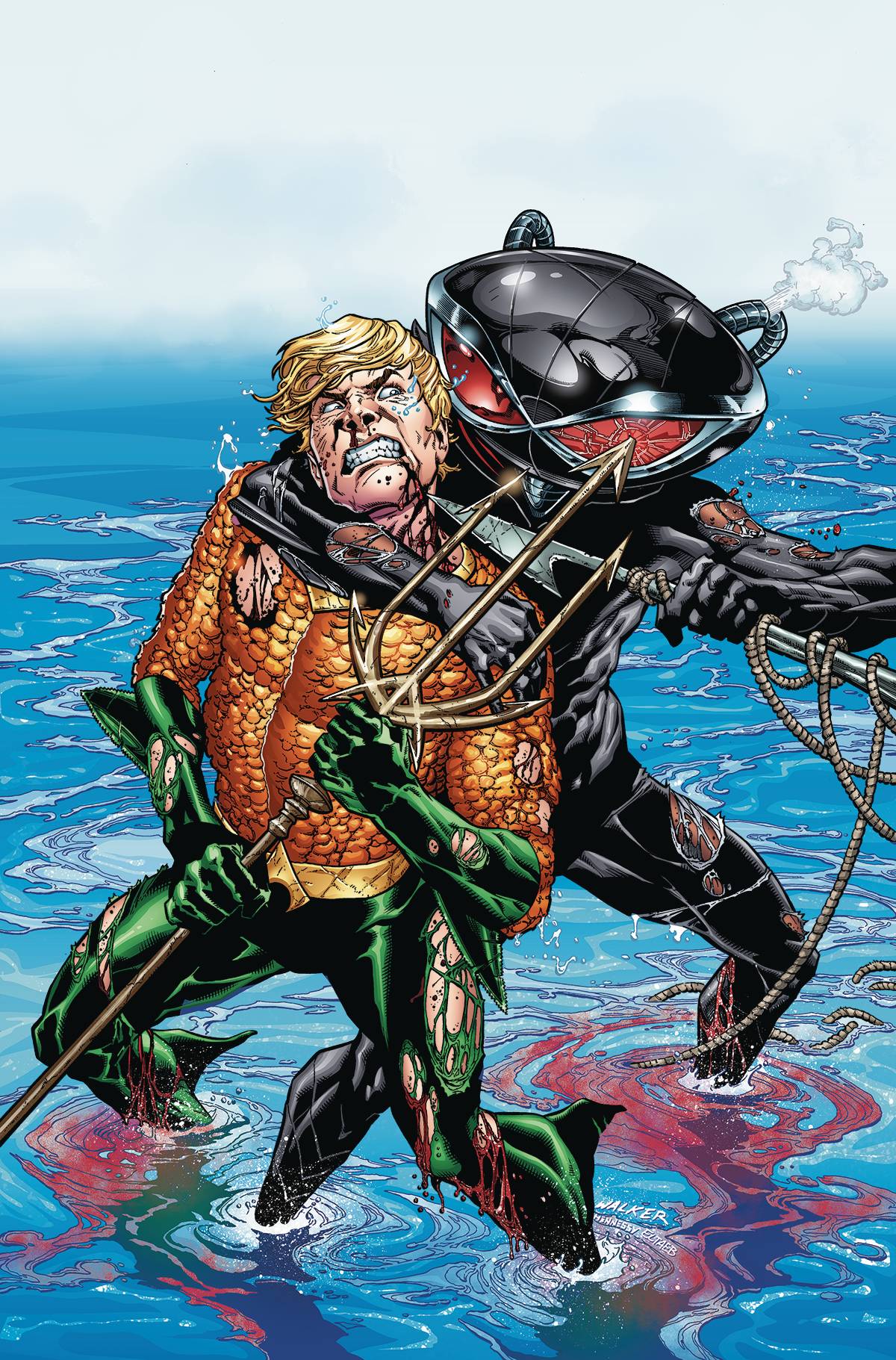 Aquaman #2 *Pick of the Week
Aquaman #2 (Variant Cover) *Pick of the Week
Batman #2 *Pick of the Week
Batman #2 (Variant Cover) *Pick of the Week
Batman '66 Meets Steed and Mrs. Peel #1
Batman '66 Meets Steed and Mrs. Peel #1 (Variant Cover)
Batman Beyond #14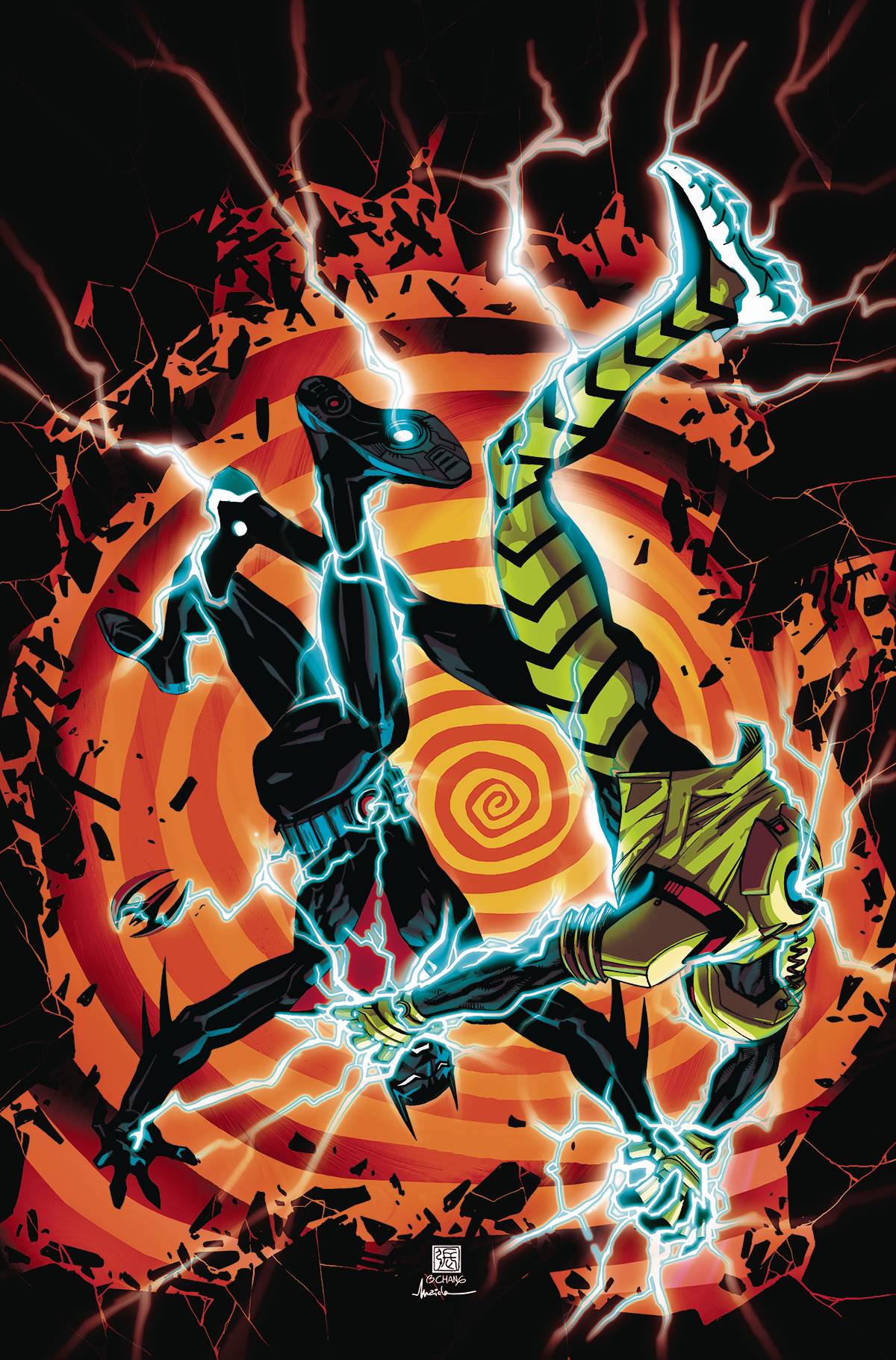 Batman: Arkham Knight Vol. 2
Batman: Arkham Knight Vol. 3
Batman: Road to No Man's Land Vol. 2
Bloodlines #4
Future Quest #2 *Pick of the Week
Future Quest #2 (Variant Cover) *Pick of the Week
Green Arrow #2
Green Arrow #2 (Variant Cover)
Green Arrow Vol. 8: The Nightbirds
Green Lanterns #2 *Pick of the Week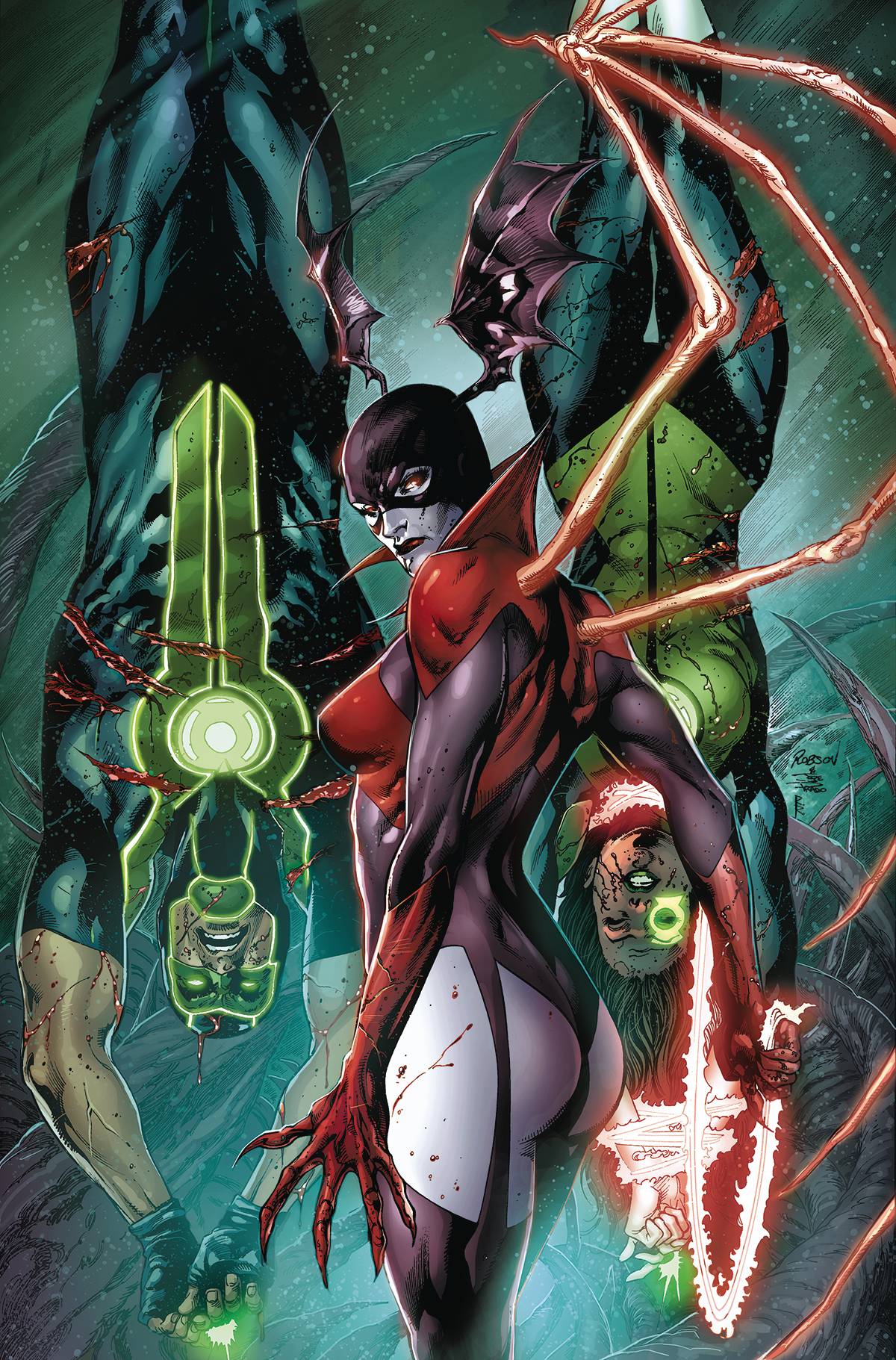 Green Lanterns #2 (Variant Cover) *Pick of the Week
Injustice: Gods Among Us, Year Five #13
Justice League of America #10
Justice League of America #10 (Romita Cover)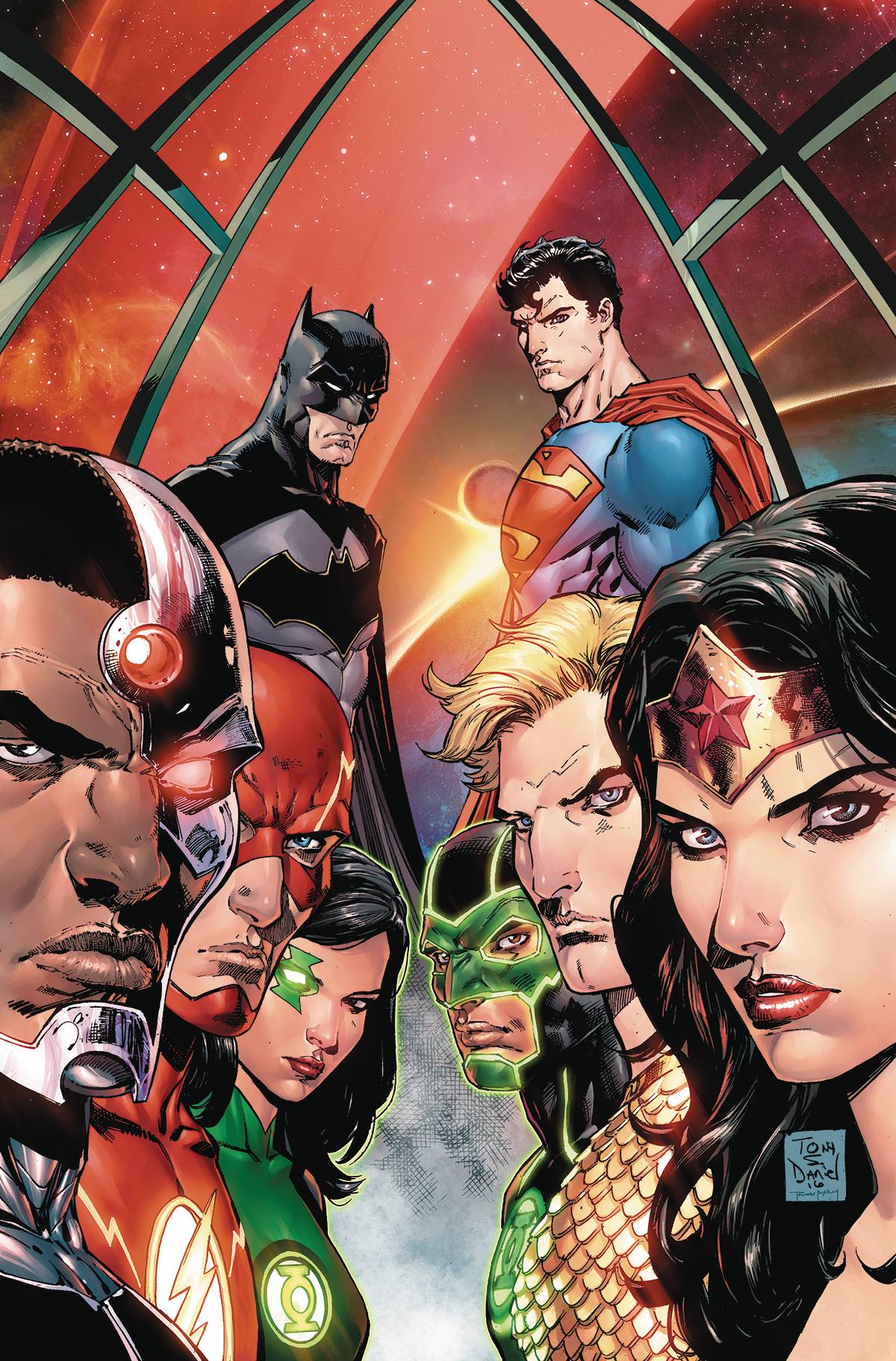 Justice League: Rebirth #1 *Pick of the Week
Justice League: Rebirth #1 (Variant Cover) *Pick of the Week
Superman #2 *Pick of the Week
Superman #2 (Variant Cover) *Pick of the Week
Superman: The Coming of the Supermen #6
Superman: The Golden Age Vol. 2 (Omnibus)
The Adventures of Supergirl #5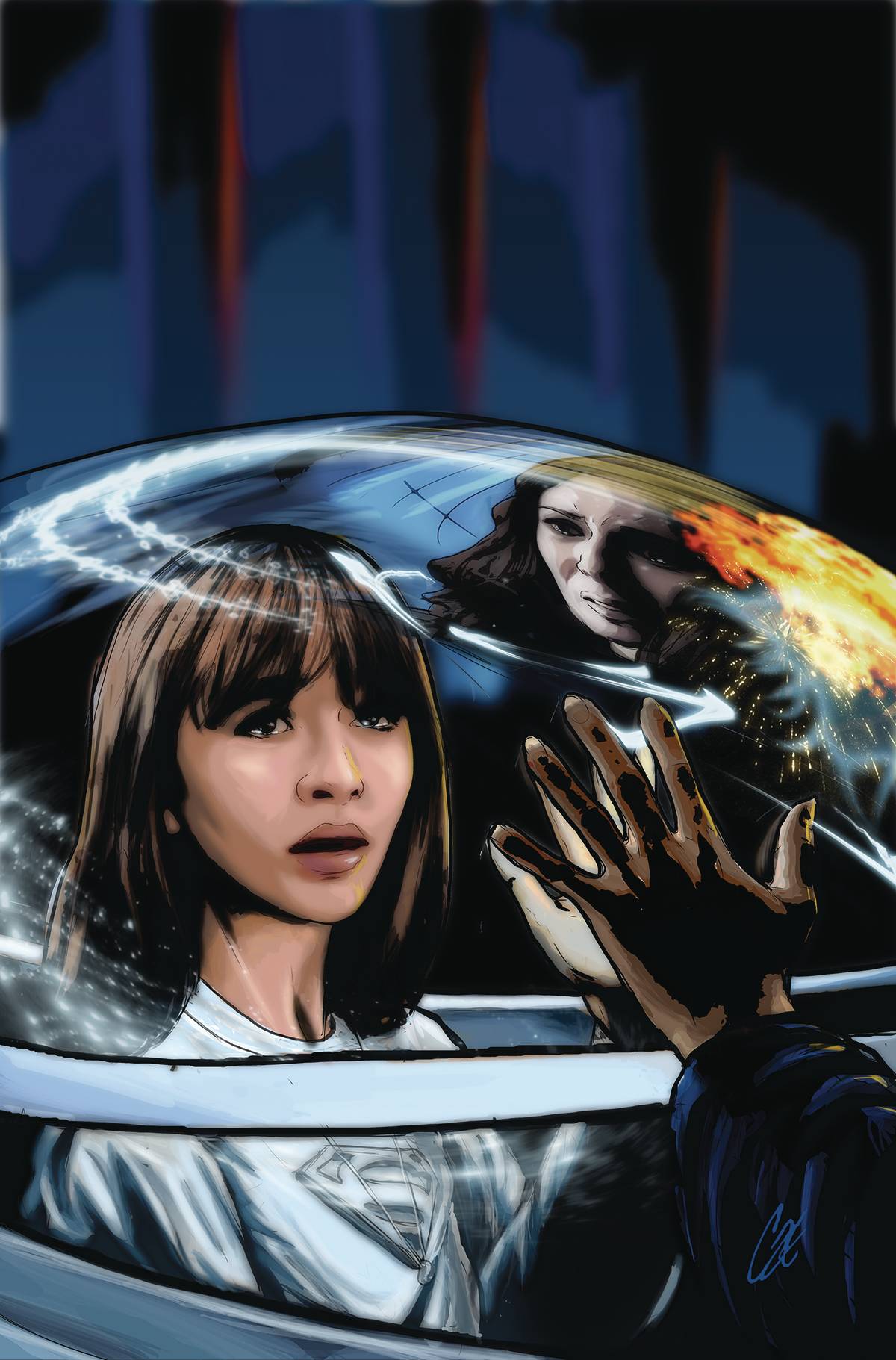 The Flintstones #1
The Flintstones #1 (Barney & Betty Cover)
The Flintstones #1 (Blank Cover)
The Flintstones #1 (Cave Pets Cover)
The Flintstones #1 (Coloring Book Cover)
The Flintstones #1 (Fred & Wilma Cover)
The Flintstones #1 (Pebbles & Bamm! Bamm! Cover)
Image Comics (32 issues)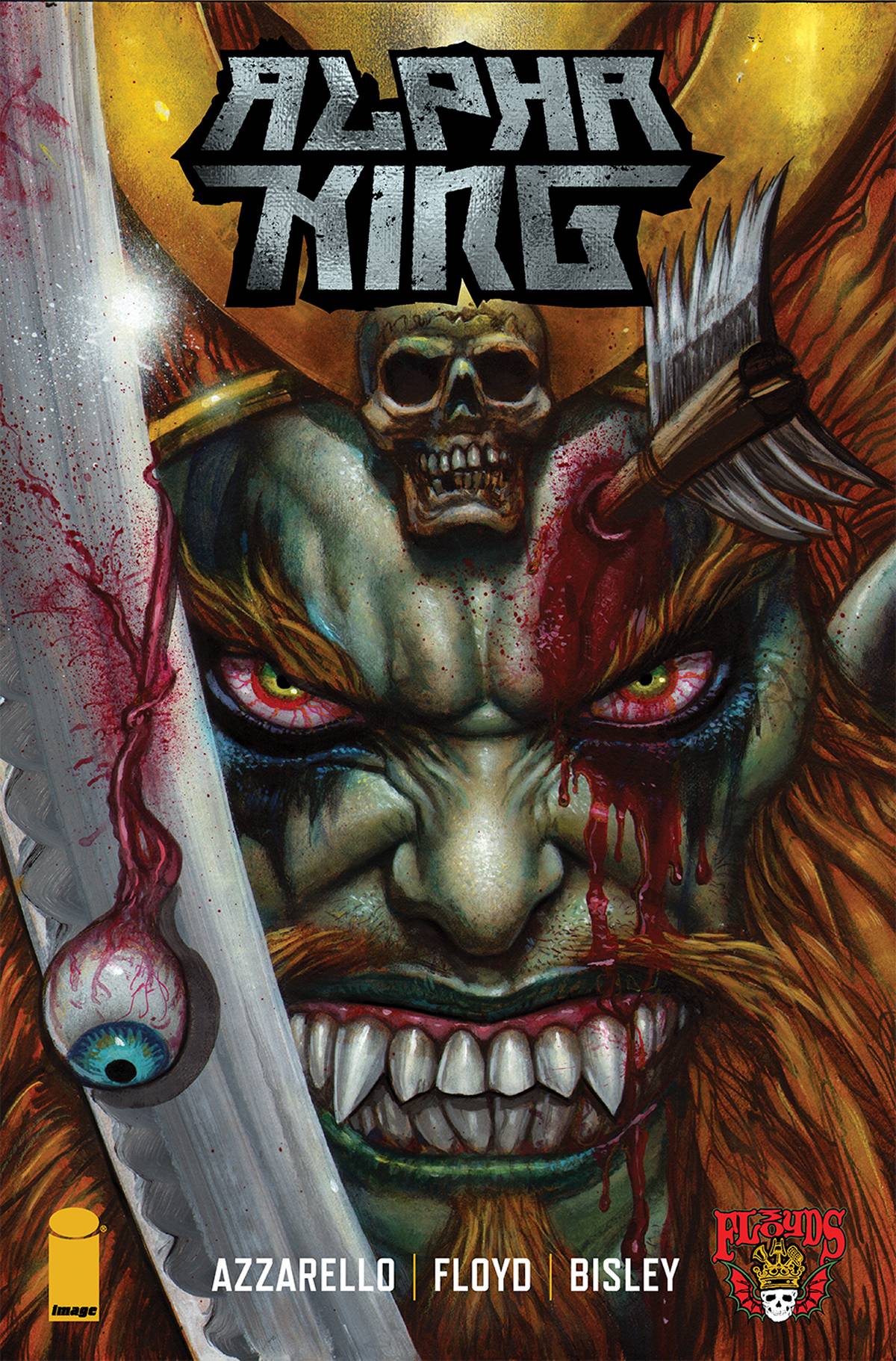 3Floyds: The Rise of the Alpha King #2
Adventures in the Rifle Brigade
Black Science #22
Deadly Class
Faster Than Light #8
Midnight of the Soul #2
Nailbiter #23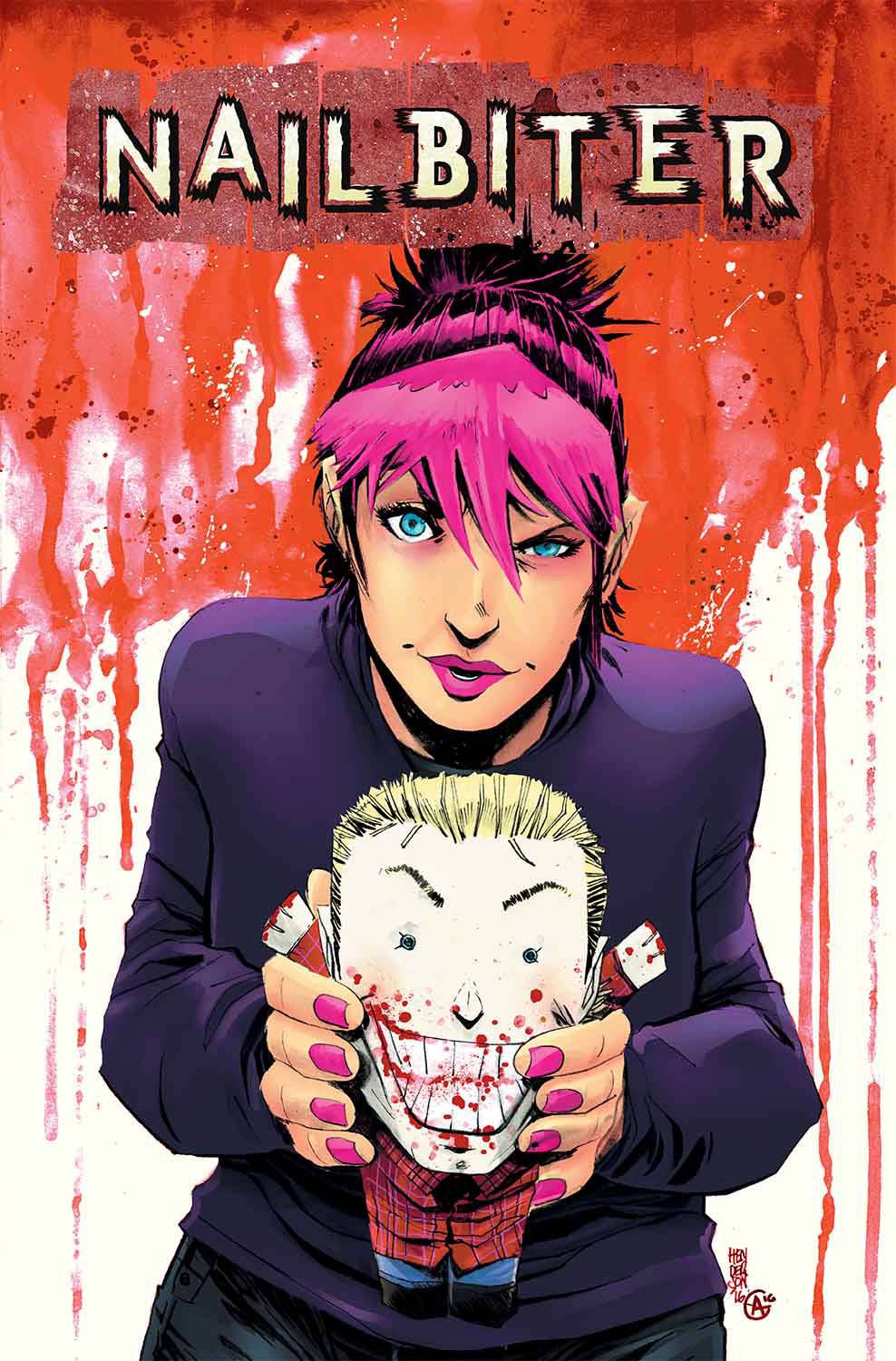 Outcast #1 (Image Giant Sized Artist Proof Edition)
Paper Girls #7
Power Lines #4
Revival #41
Roche Limit: Monadic #4
Spawn #264
Spread #14 (Bivens & Sobreiro Cover)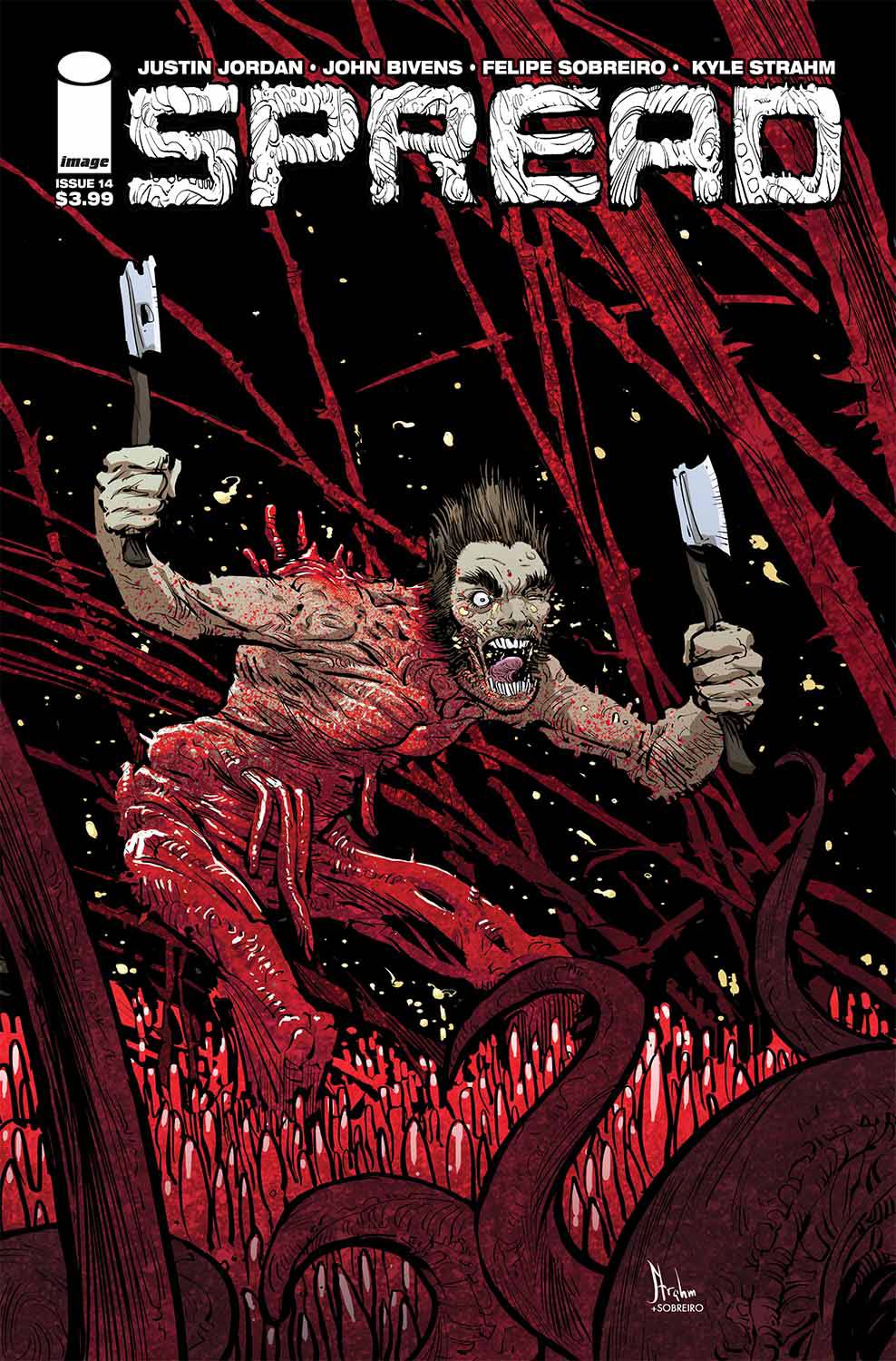 Spread #14 (Strahm & Sobreiro Cover)
Stray Bullets: Sunshine and Roses #16
Switch #4 (Linda Sejic Cover)
Switch #4 (Stjepan Sejic Cover)
Switch #4 (Stjepan Sejic Cover)
Symmetry #5 (Ienco Cover) *Pick of the Week **Top Rated Title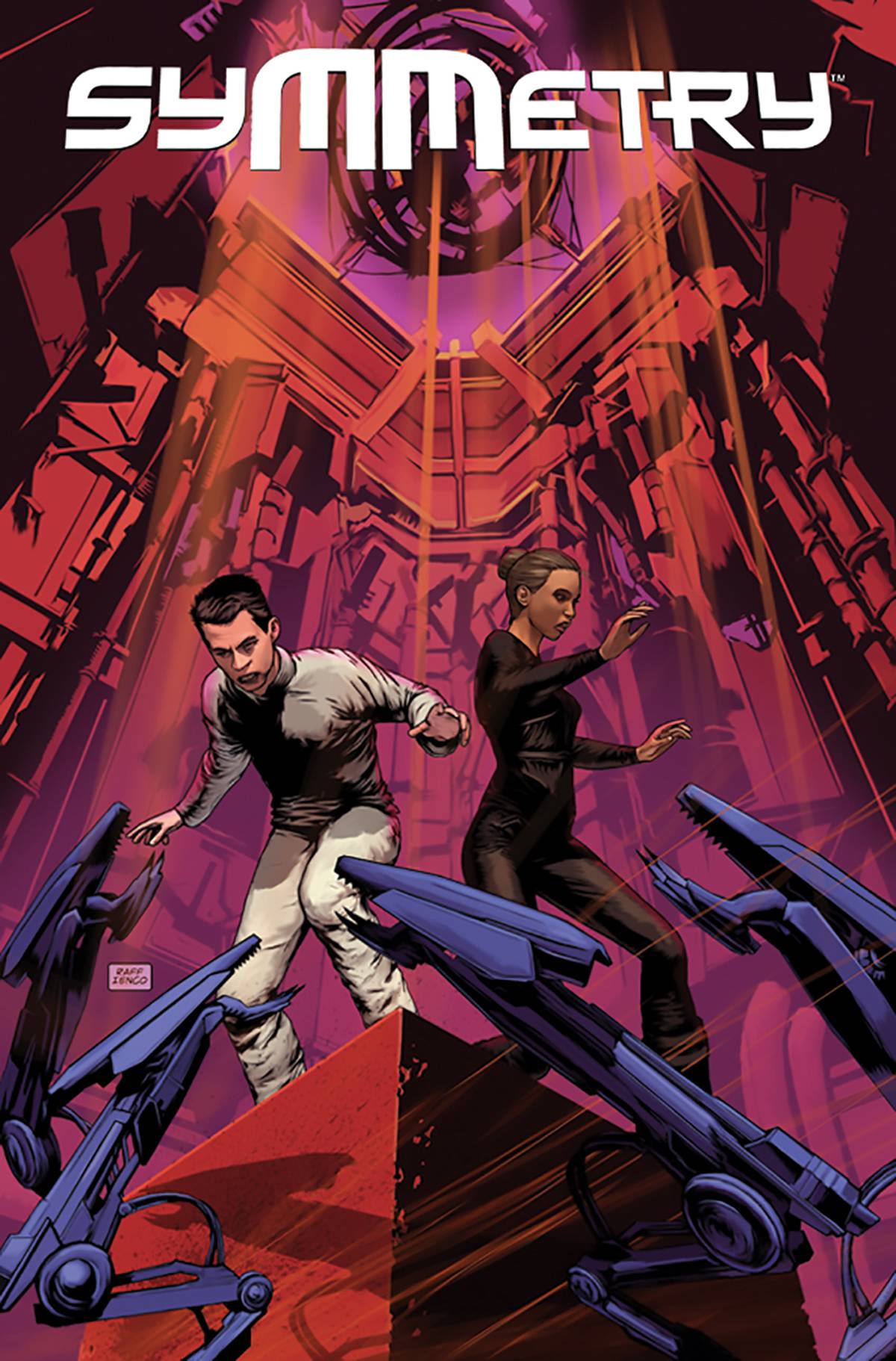 Symmetry #5 (Ienco Cover) *Pick of the Week **Top Rated Title
The Discipline #5
The Fix #1 (4th Printing)
The Fix #2 (3rd Printing)
The Fix #3 (2nd Printing)
The Fix #4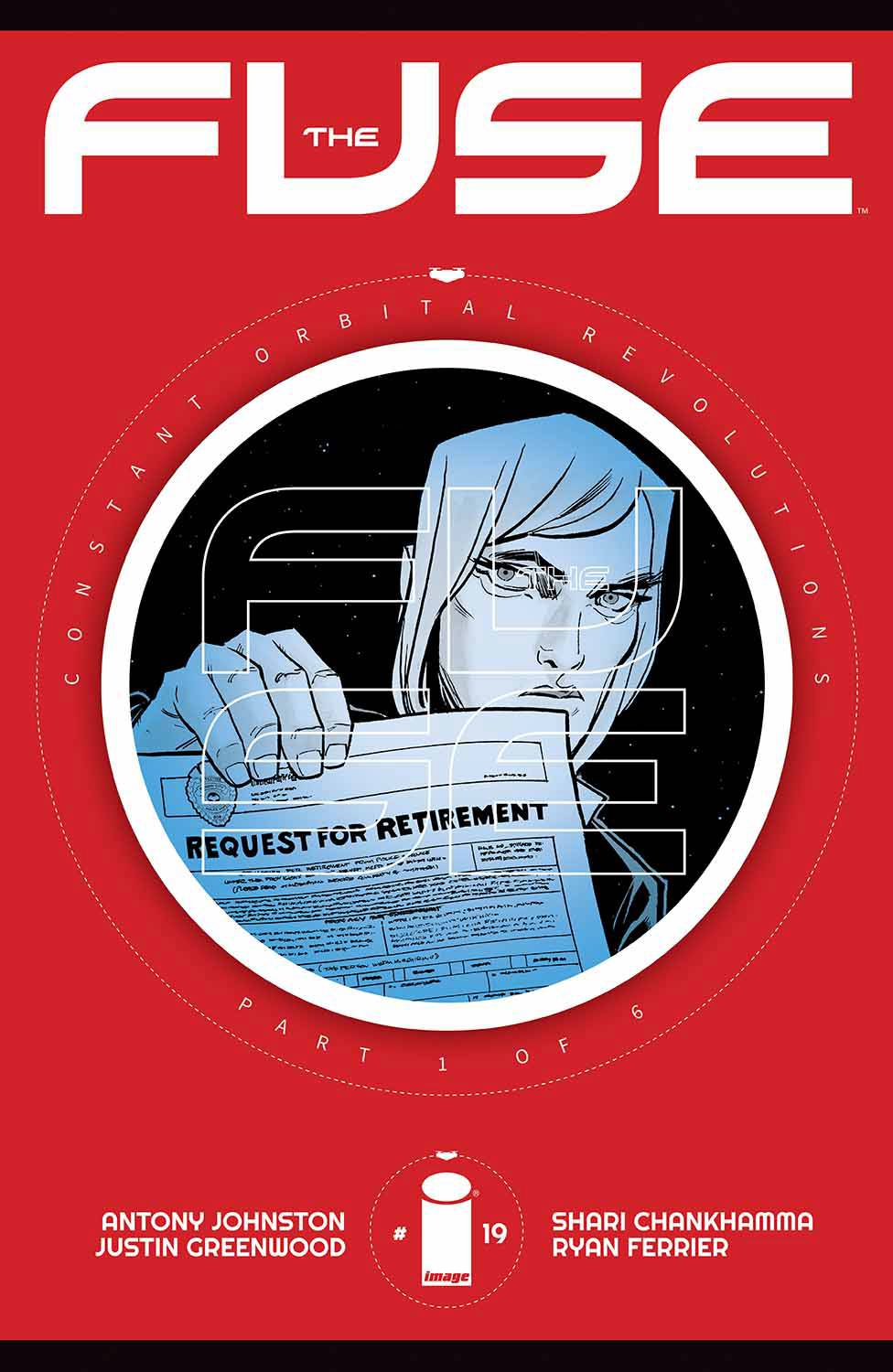 The Fuse #19
The Legacy of Luther Strode Vol. 3
The One Percent #3
The Walking Dead #156
Throwaways #1
Tokyo Ghost #8 (Murphy & Hollingsworth Cover)
Dynamite Entertainment (17 issues)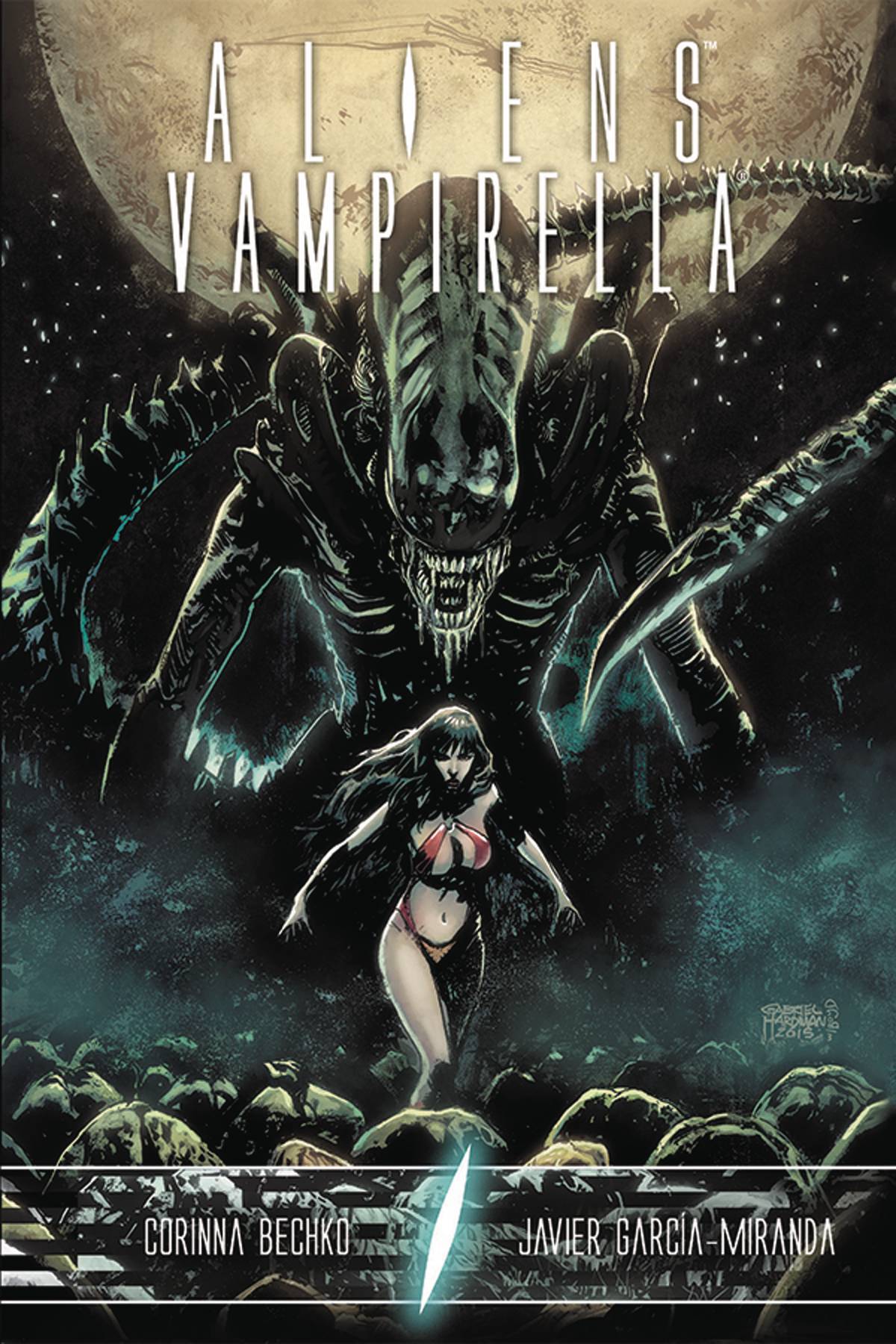 Aliens / Vampirella
Bob's Burgers #13 (Derriman Cover)
Bob's Burgers #13 (Rare Wong Virgin Art Cover)
Bob's Burgers #13 (Wong Cover)
Bob's Burgers Vol. 3: Pan Fried
Control #2 (Oliver Cover)
Justice Inc.: The Avenger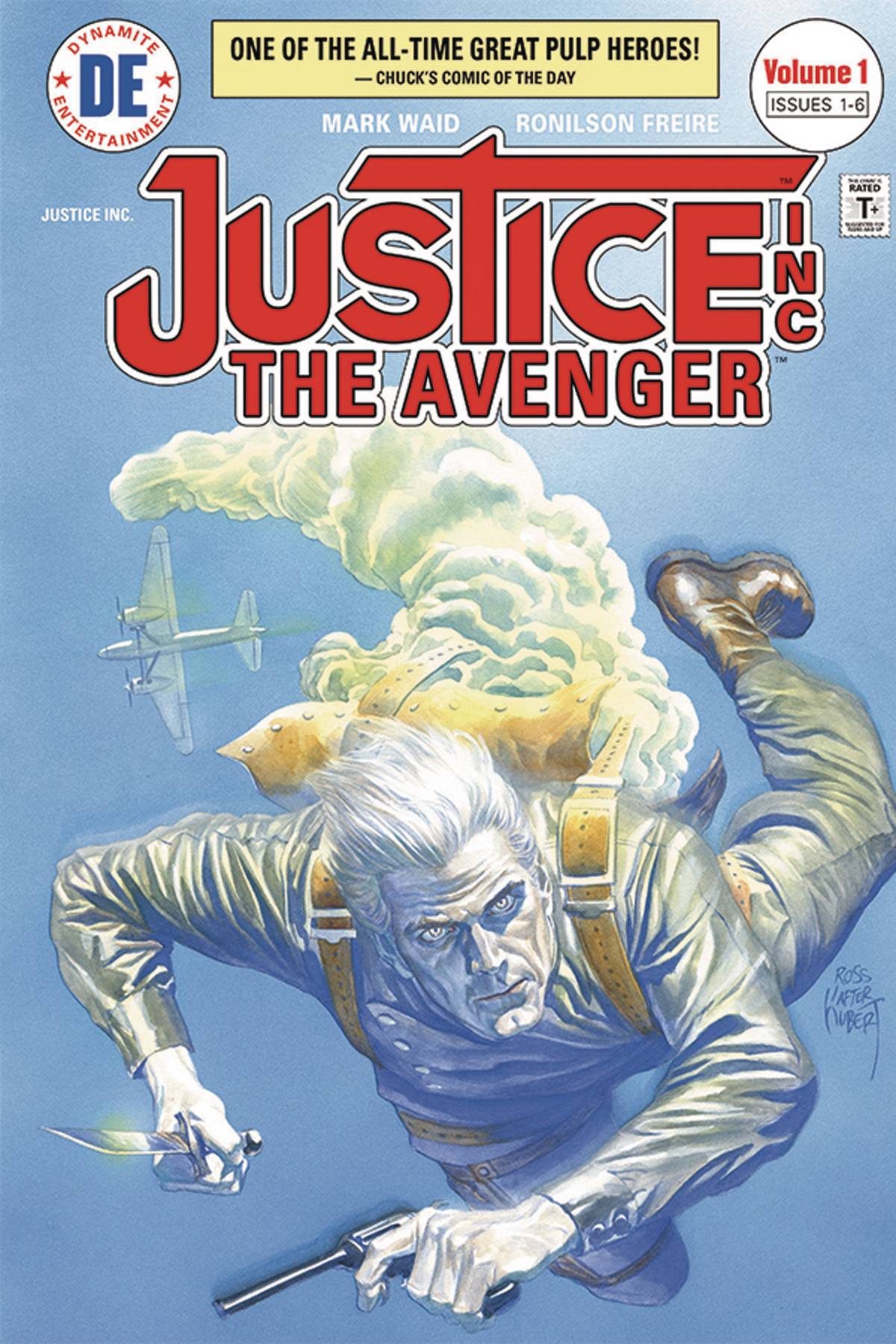 Kings Quest #3 (Laming Cover)
Kings Quest #3 (Lau Cover)
Kings Quest #3 (Worley Subscription Cover)
The Lone Ranger / The Green Hornet #1 (10 Copy Hornet Cover)
The Lone Ranger / The Green Hornet #1 (15 Copy Ranger Cover)
The Lone Ranger / The Green Hornet #1 (25 Copy B&W Cover)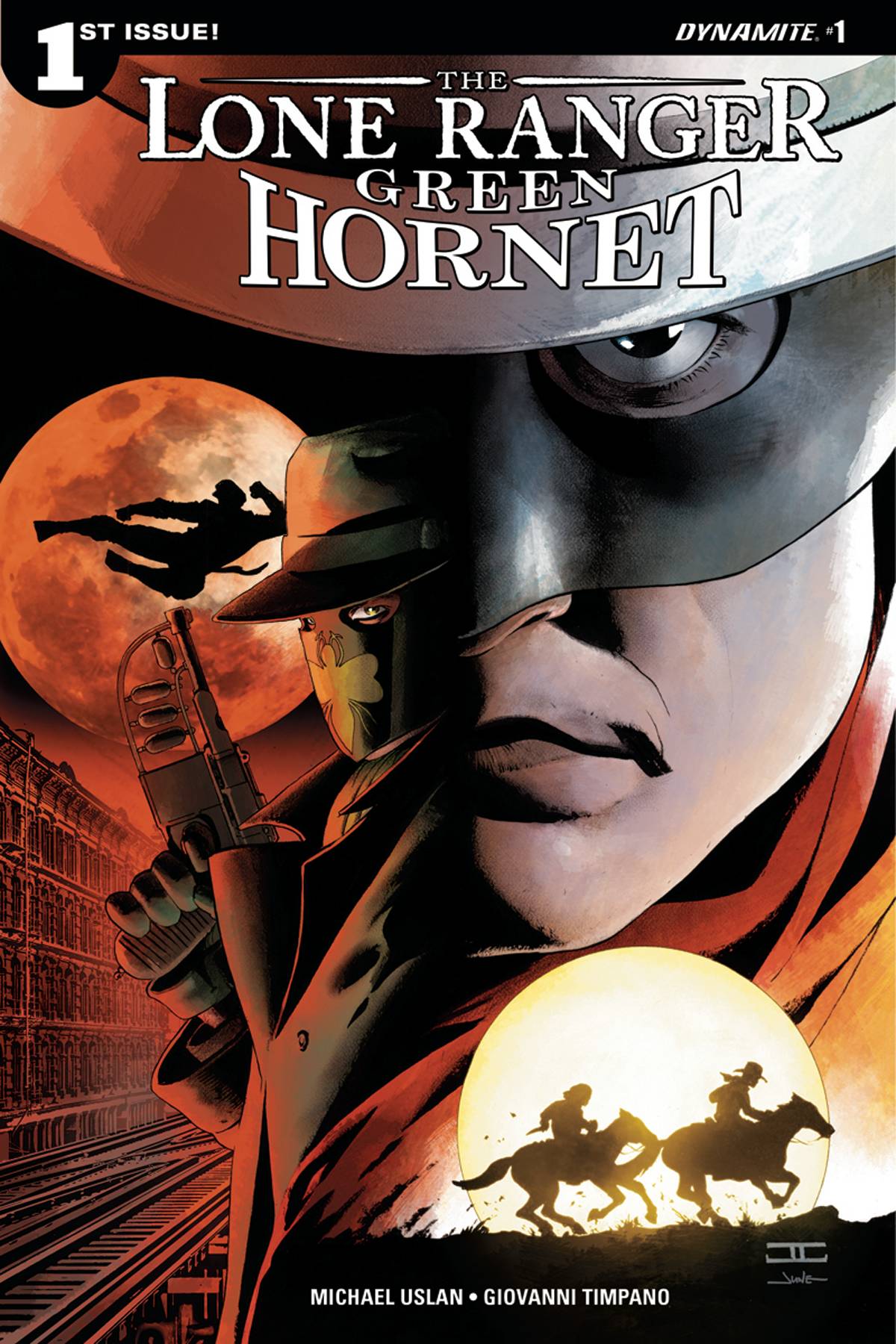 The Lone Ranger / The Green Hornet #1 (Cassaday Cover)
The Lone Ranger / The Green Hornet #1 (Rare Cassaday Virgin Cover)
Vampirella #5 (Rare Zullo Virgin Cover)
Vampirella #5 (Zullo Cover)
IDW Publishing (16 issues)
Angry Birds Comics #7
Angry Birds Comics #7 (Subscription Cover)
Brutal Nature #3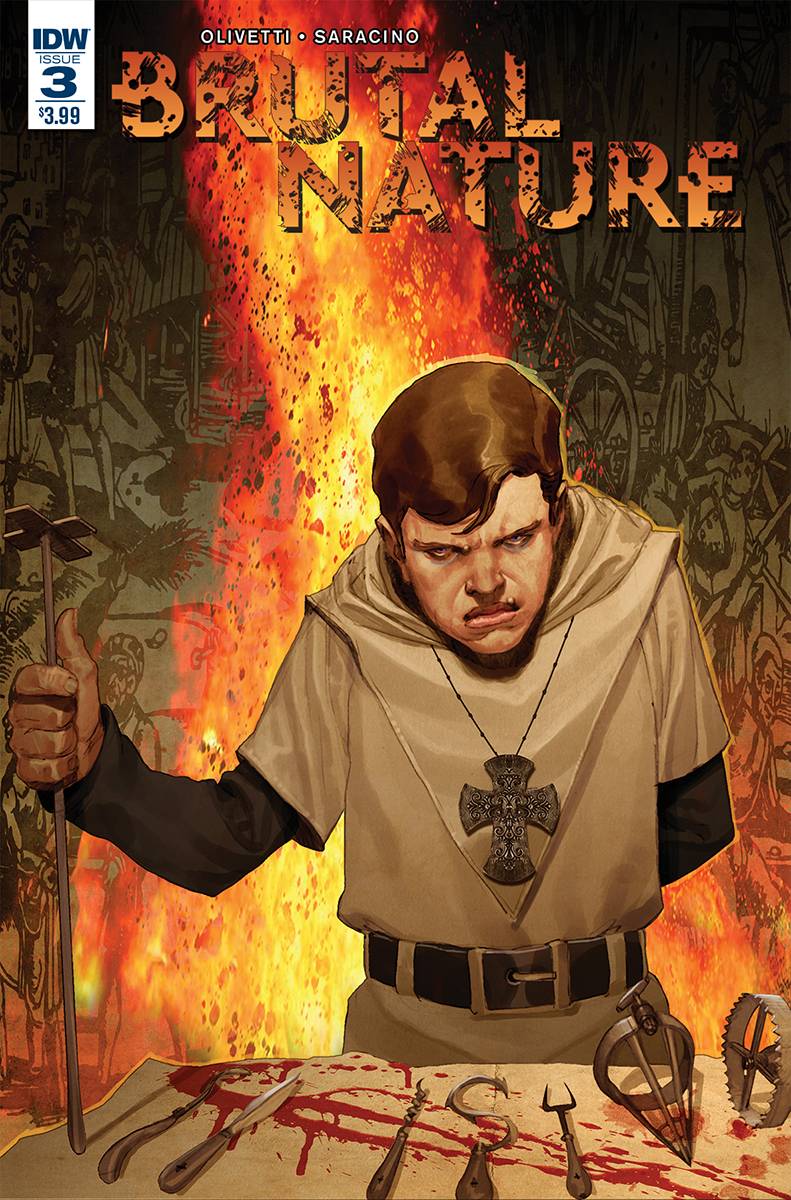 Brutal Nature #3 (Subscription Cover)
Donald Duck #15
Donald Duck #15 (10 Copy Cover)
Donald Duck #15 (Subscription Cover)
Jack Kirby's The Mighty Thor Artist's Edition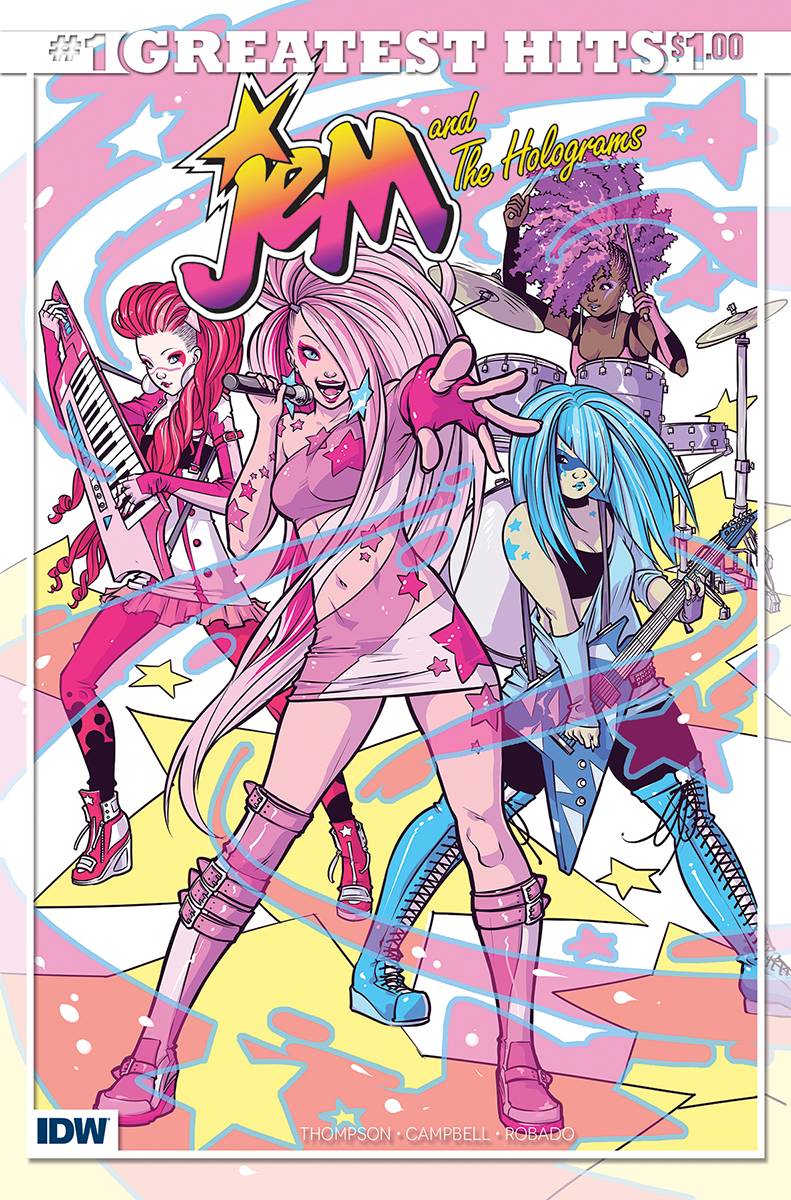 Jem and The Holograms #1 (IDW Greatest Hits)
Popeye Classics #48
The Adventures of Dieter Lumpen
The Amazing Screw-On Head and Other Curious Objects (Artist's Edition)
The Transformers: The IDW Collection Vol. 1 (Compendium)
The Transformers: Till All Are One #2
The Transformers: Till All Are One #2 (ROM Cover)
Weird Love #13
Titan Books (14 issues)
Assassin's Creed #10 (Anwar Cover)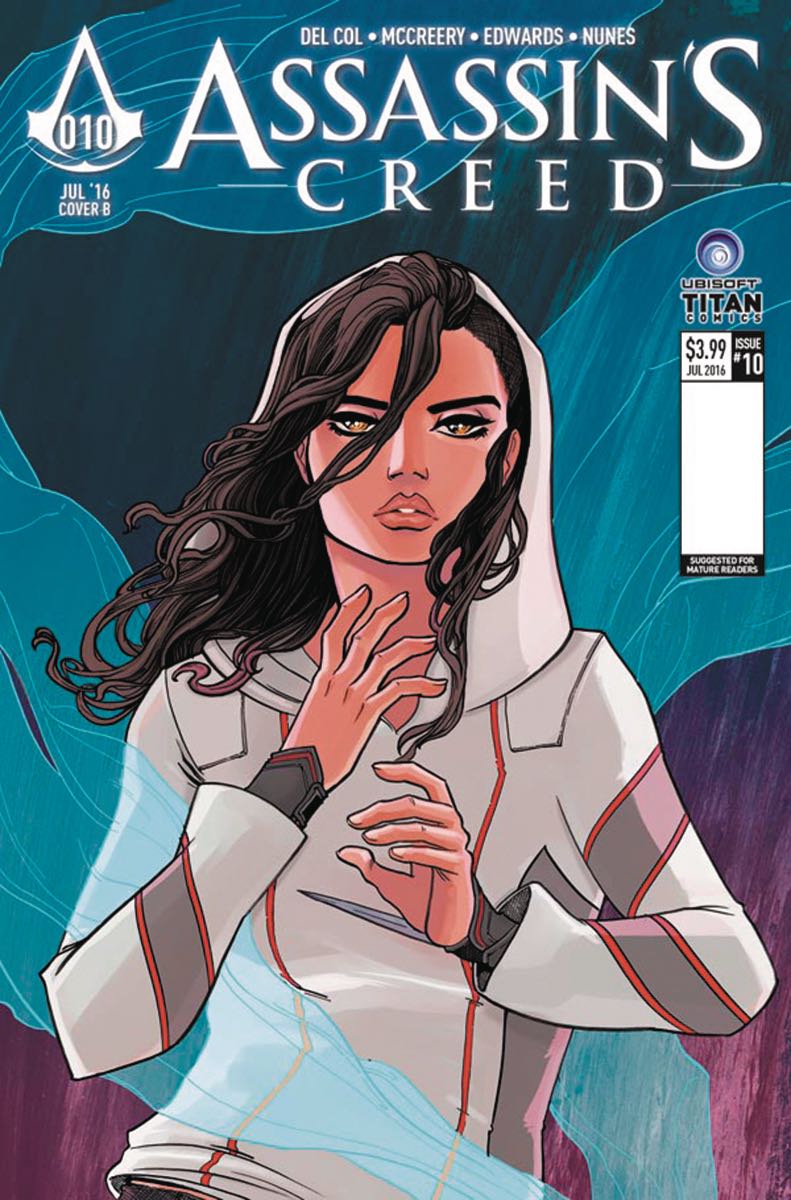 Assassin's Creed #10 (Gorham Cover)
Doctor Who: New Adventures with the Eleventh Doctor, Year Two #11 (Dillon Cover)
Doctor Who: New Adventures with the Eleventh Doctor, Year Two #11 (Doctor Who Day Cover)
Doctor Who: New Adventures with the Eleventh Doctor, Year Two #11 (Myers Cover)
Doctor Who: New Adventures with the Eleventh Doctor, Year Two #11 (Photo Cover)
Doctor Who: New Adventures with the Fourth Doctor #4 (Nauck Cover)
Doctor Who: New Adventures with the Fourth Doctor #4 (Photo Cover)
Doctor Who: New Adventures with the Fourth Doctor #4 (Williamson Cover)
Doctor Who: New Adventures with the Fourth Doctor #4 (Yates Cover)
Doctor Who: Supremacy of the Cybermen #1 (Coloring Book Cover)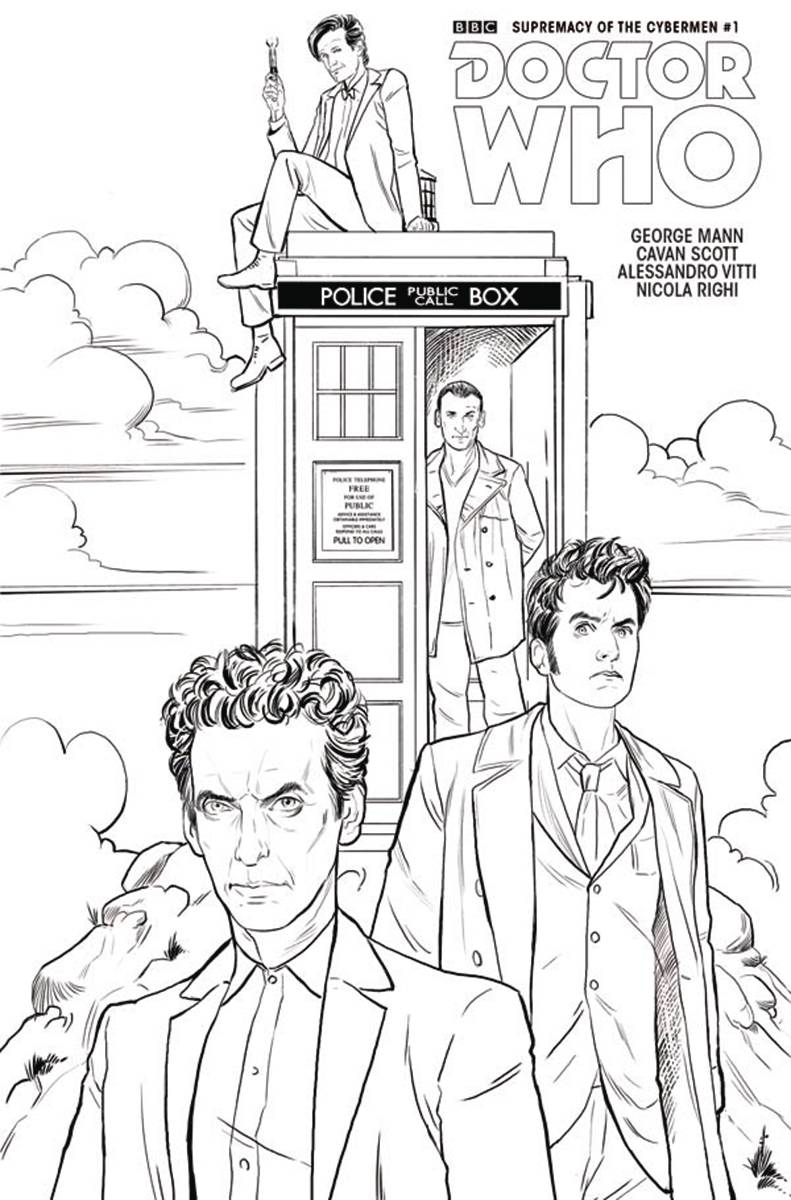 Doctor Who: Supremacy of the Cybermen #1 (Listran Cover)
Doctor Who: Supremacy of the Cybermen #1 (Photo Cover)
Doctor Who: Supremacy of the Cybermen #1 (Vitti Cover)
BOOM! Studios (9 issues)
Adventure Time Vol. 9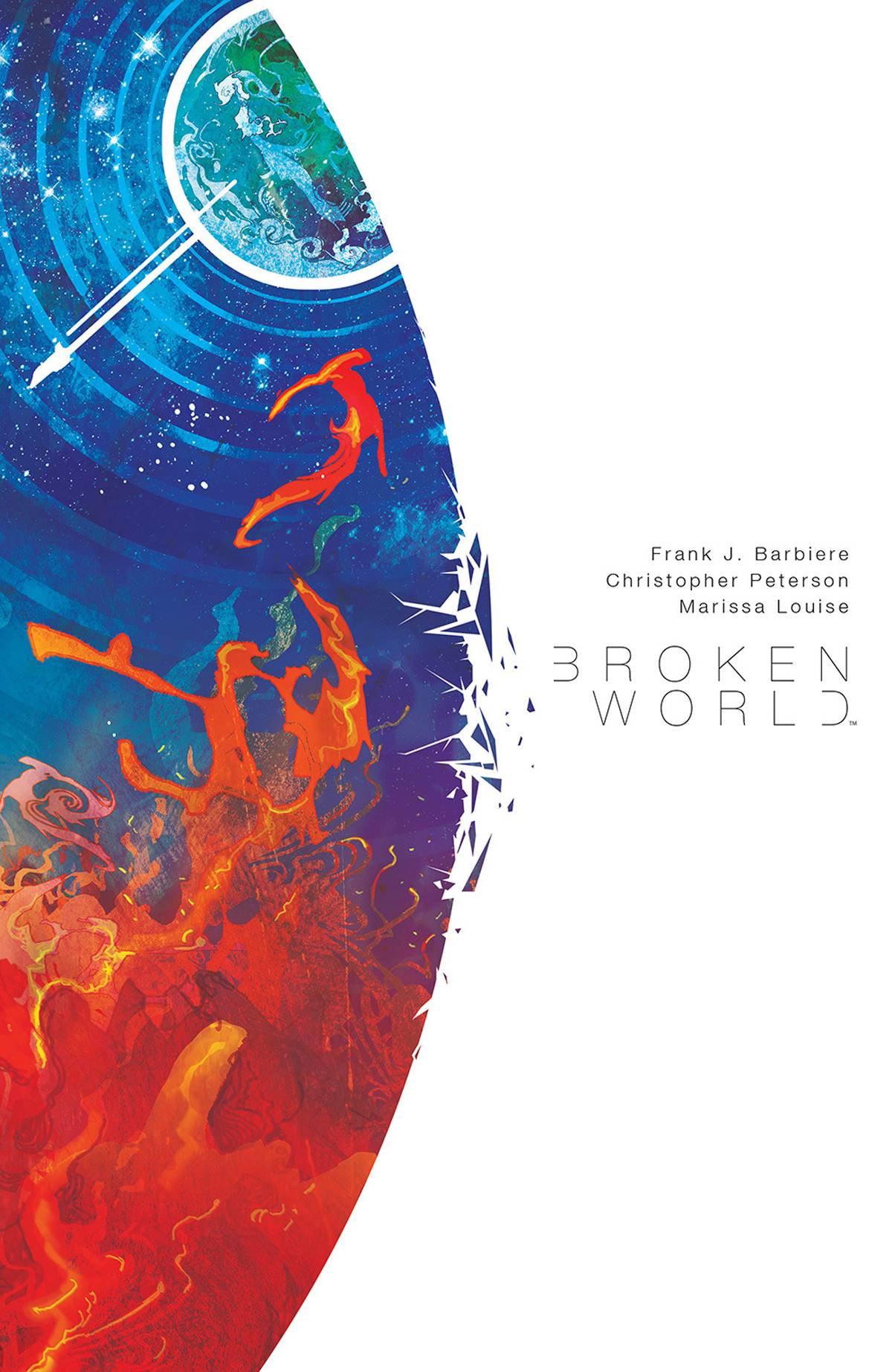 Broken World
Giant Days #16
Peanuts: Friends Forever #1 (2016 Special)
Regular Show #37
Regular Show #37 (Subscription Jenkins Cover)
Steven Universe and the Crystal Gems #1 (Wondercon Exclusive Cover)
Strange Attractors #2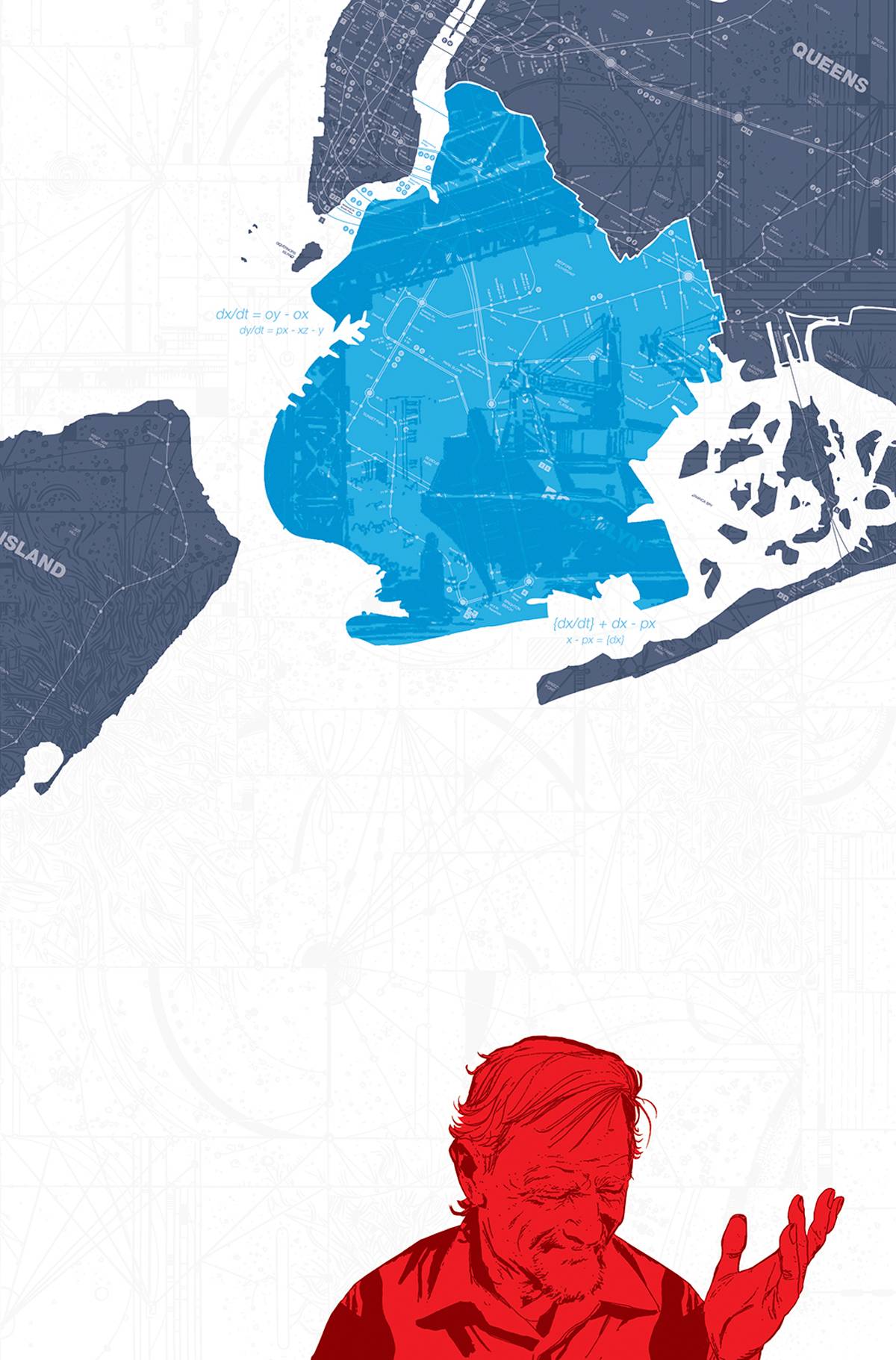 The Woods #24
Action Lab (7 issues)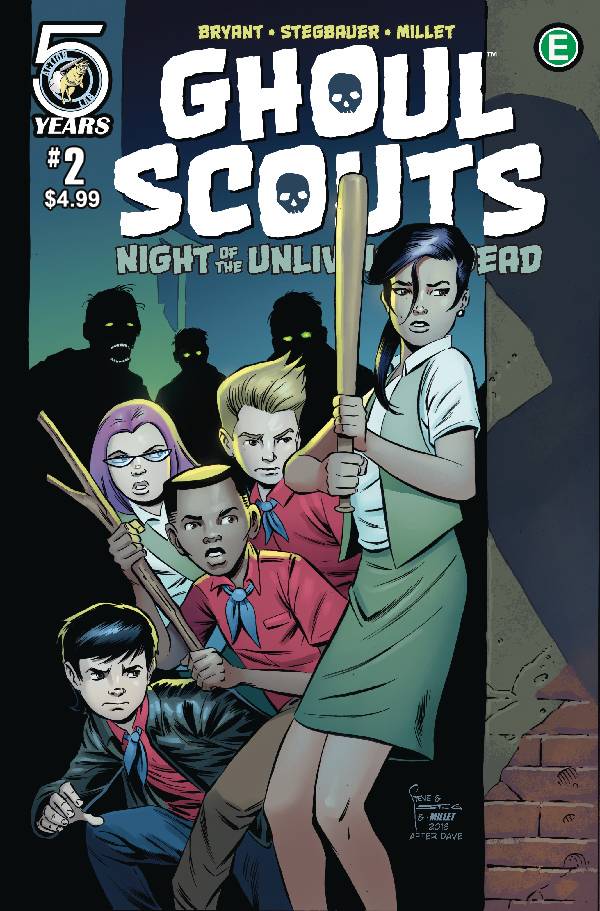 Ghoul Scouts: Night of the Unliving Undead #2 (Bryant Cover)
Ghoul Scouts: Night of the Unliving Undead #2 (Igle Cover)
Ghoul Scouts: Night of the Unliving Undead #2 (Stegbauer Cover)
I, Mage #5
Miraculous #1
Miraculous #1 (Cover B)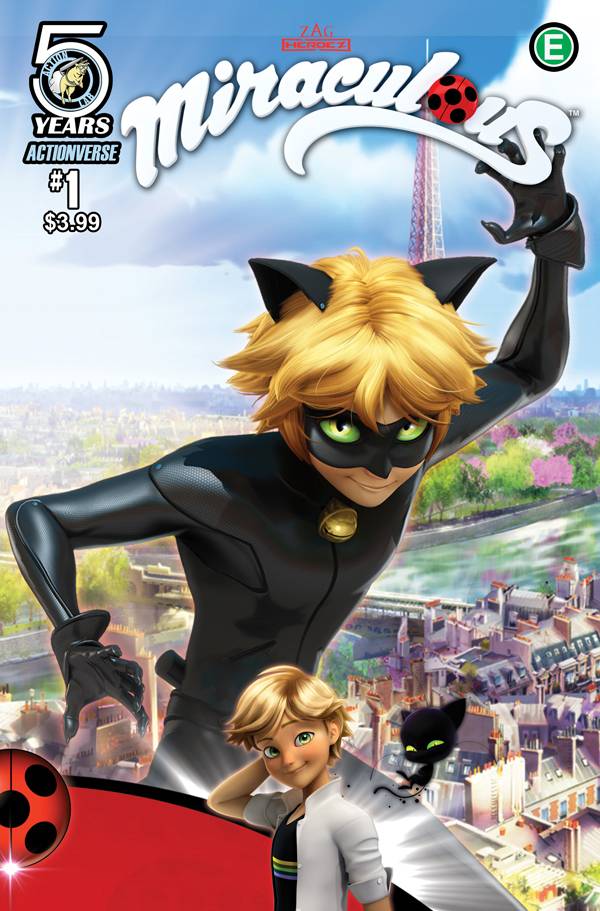 Miraculous #1 (Cover C)
Valiant (7 issues)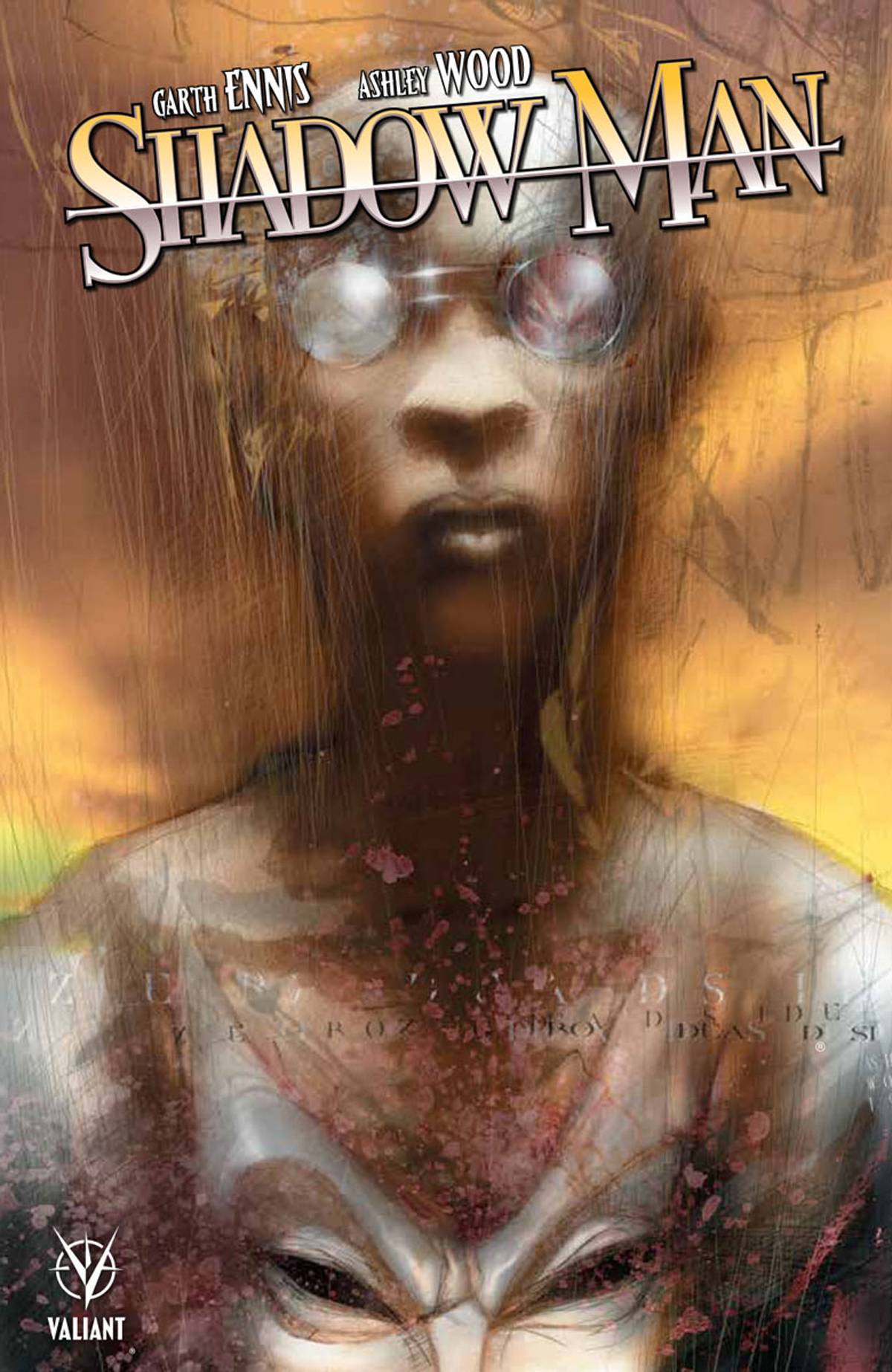 4001 AD: Shadowman #1 (10 Copy Character Design Lee Cover)
4001 AD: Shadowman #1 (20 Copy Mega Lee Cover)
4001 AD: Shadowman #1 (Foreman Cover)
4001 AD: Shadowman #1 (Hetrick Cover)
Bloodshot Reborn: Bloodshot Island #1 (Director's Cut)
Faith Vol. 1 Hollywood and Vine
Shadowman by Garth Ennis & Ashley Wood
Zenescope (7 issues)
Grimm Fairy Tales #124 (Luis Cover)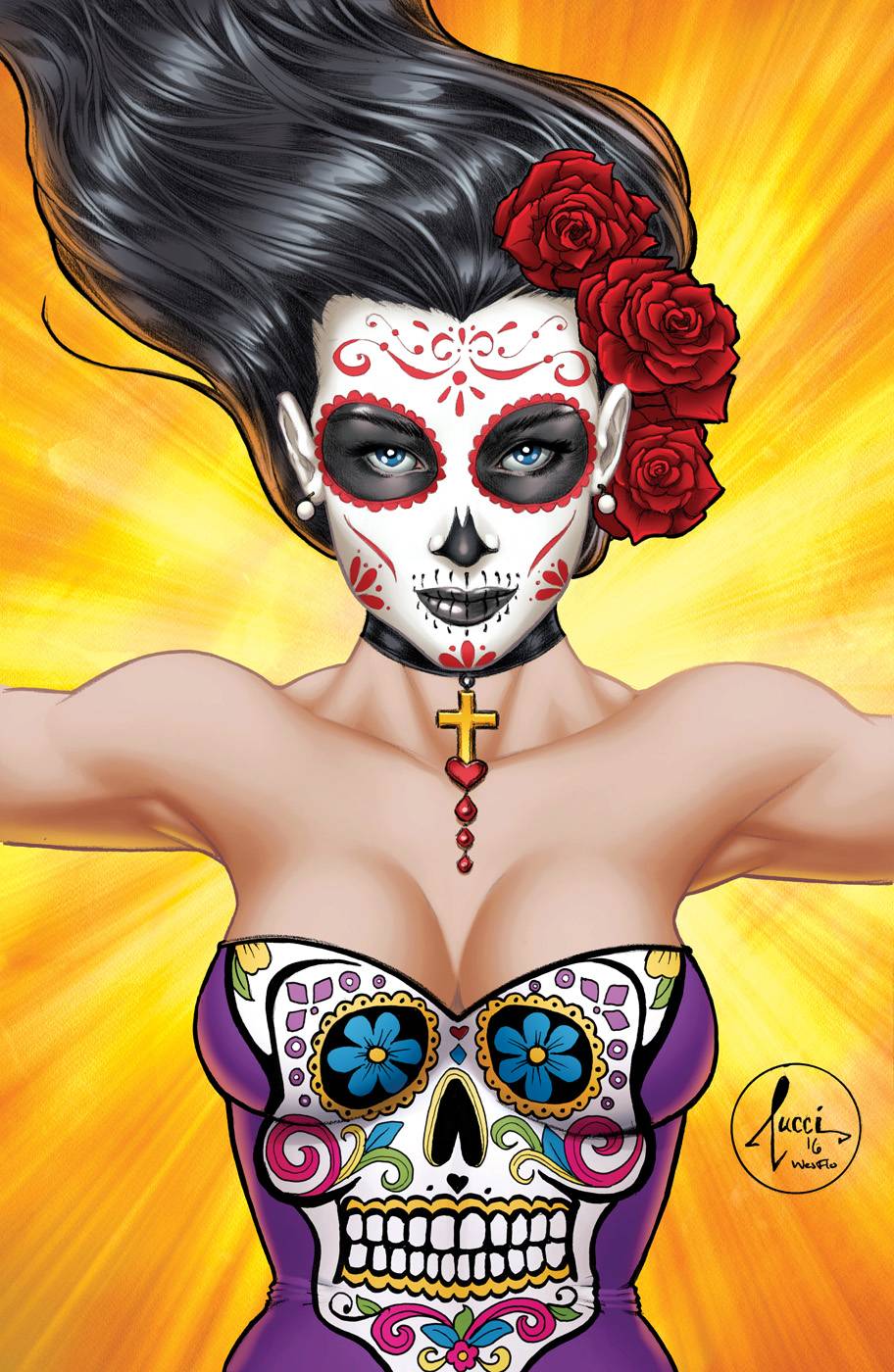 Grimm Fairy Tales #124 (Malsuni Cover)
Grimm Fairy Tales #124 (Tucci Cover)
Grimm Fairy Tales: Robyn Hood – I Love NY #1 (Mahle Cover)
Grimm Fairy Tales: Robyn Hood – I Love NY #1 (Nakayama Cover)
Grimm Fairy Tales: Robyn Hood – I Love NY #1 (Riveiro Cover)
Grimm Fairy Tales: Robyn Hood – I Love NY #1 (Wimberly Cover)
American Mythology (6 issues)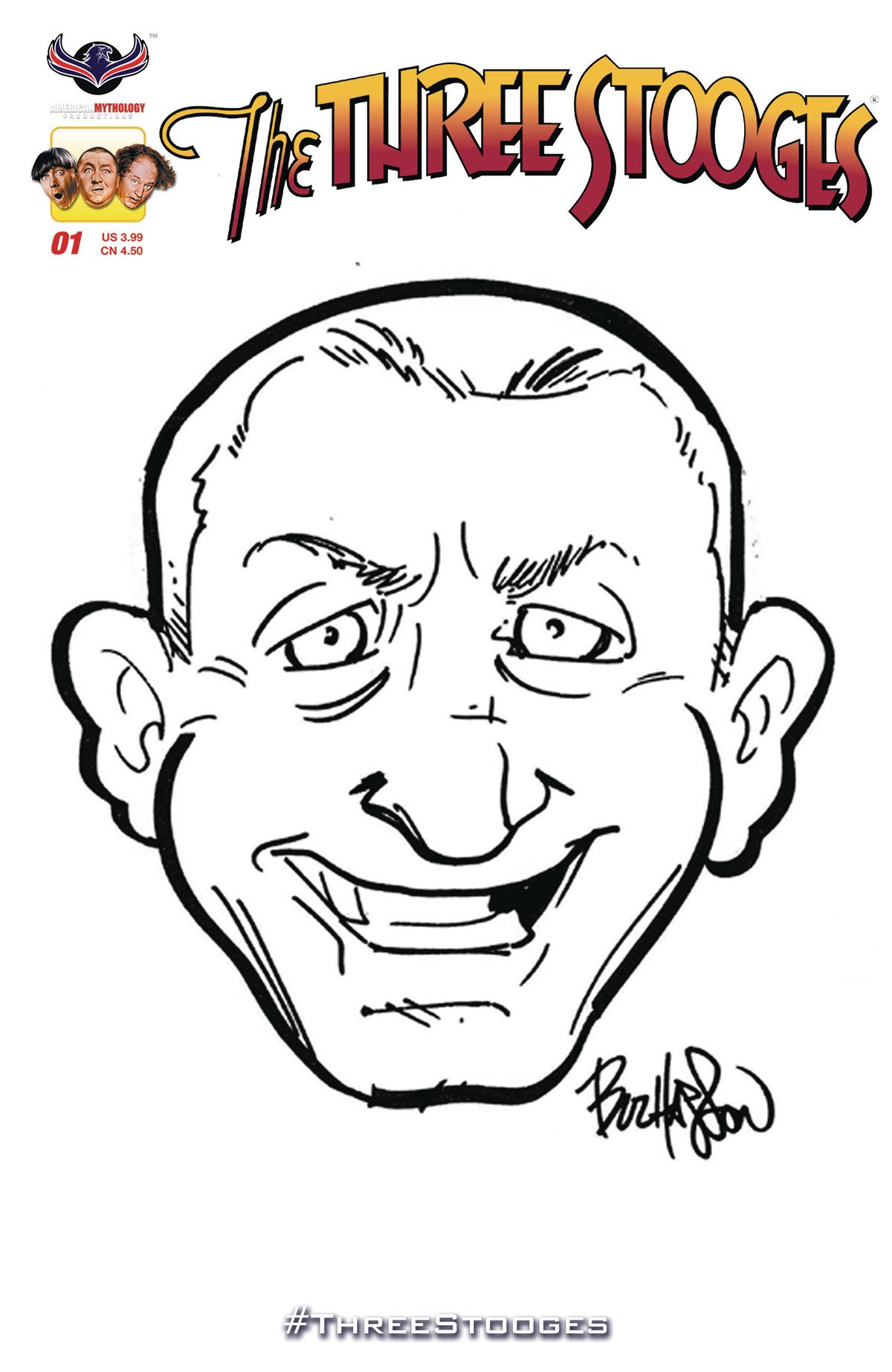 Stargate Atlantis: Back to Pegasus #2
Stargate Atlantis: Back to Pegasus #2 (3 Copy Cover)
Stargate Atlantis: Back to Pegasus #2 (Photo Cover)
Stargate Atlantis: Back to Pegasus #2 (Wrap Cover)
The Three Stooges: Stooge-A-Palooza (Blank Sketch Cover)
The Three Stooges: The Boys Are Back #1 (Buz Sketch Cover)
Dark Horse Comics (6 issues)
Baltimore: Empty Graves #4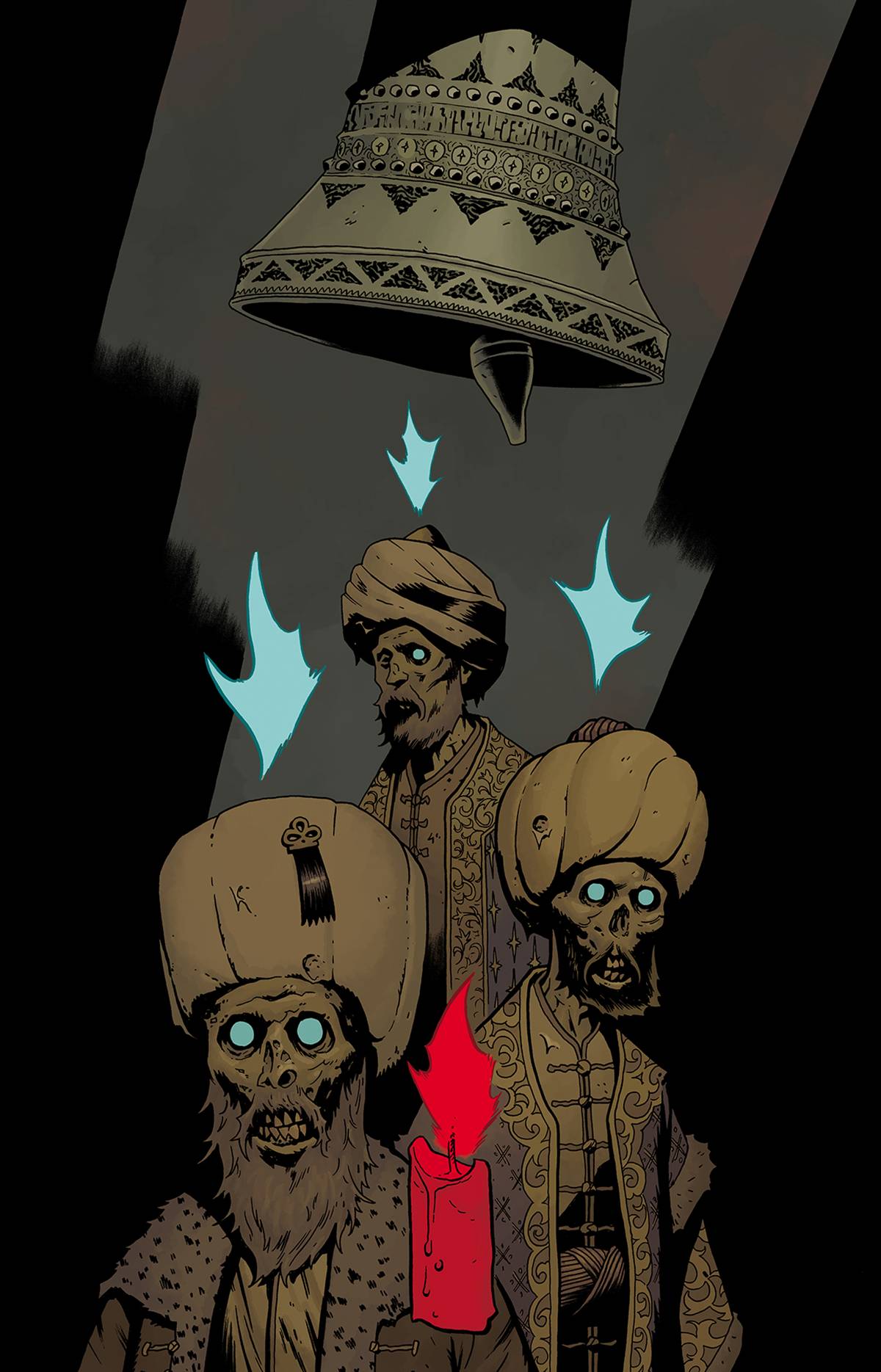 Bounty #1
Mystery Girl Vol. 1
Negative Space
Nexus Vol. 7 (Omnibus)
The Steam Man
Aftershock Comics (4 issues)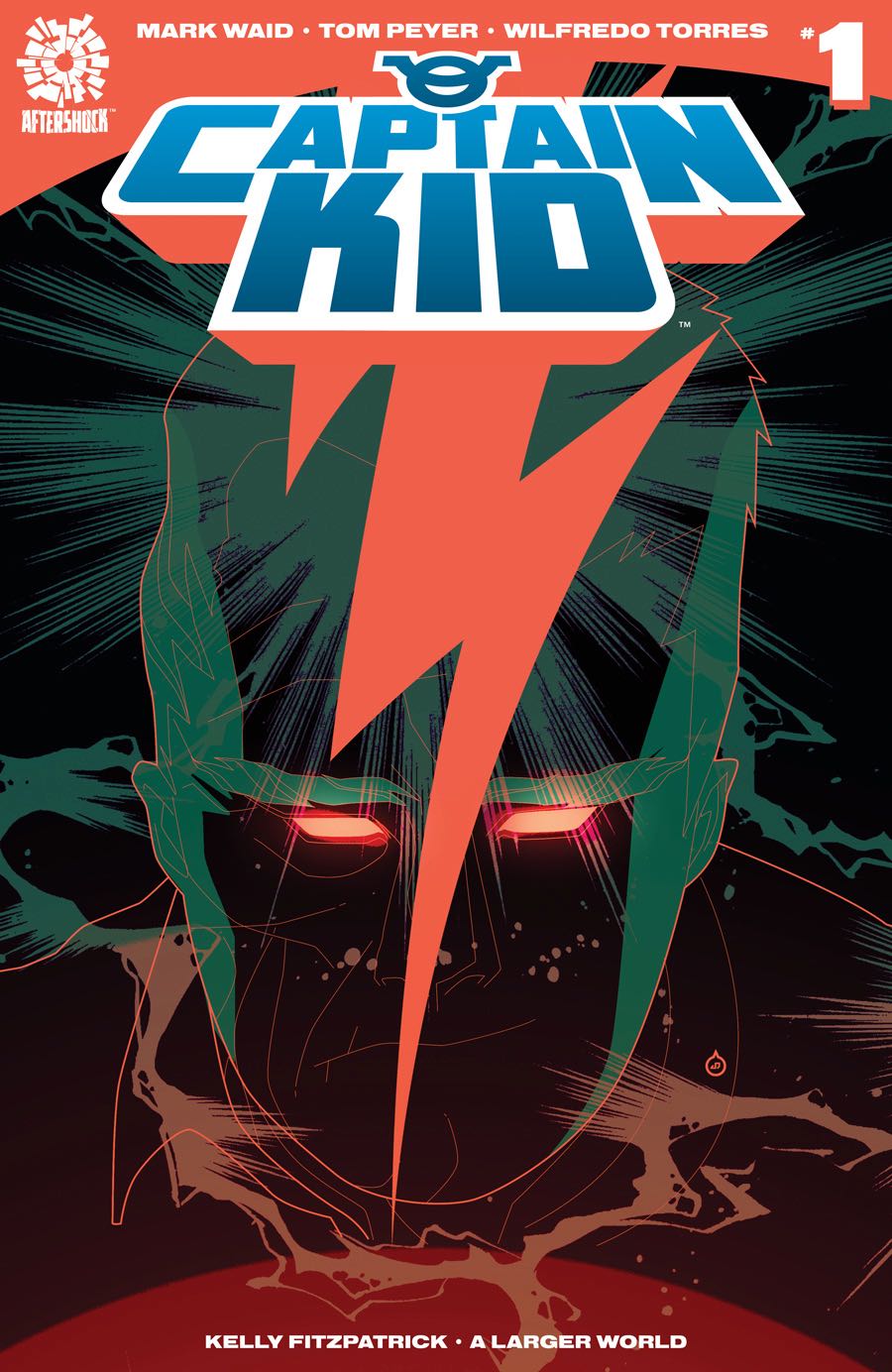 Captain Kid #1 (10 Copy Juan Doe Cover)
Dreaming Eagles #6
Jackpot! #3
Superzero #6
Oni Press (4 issues)
Brik #1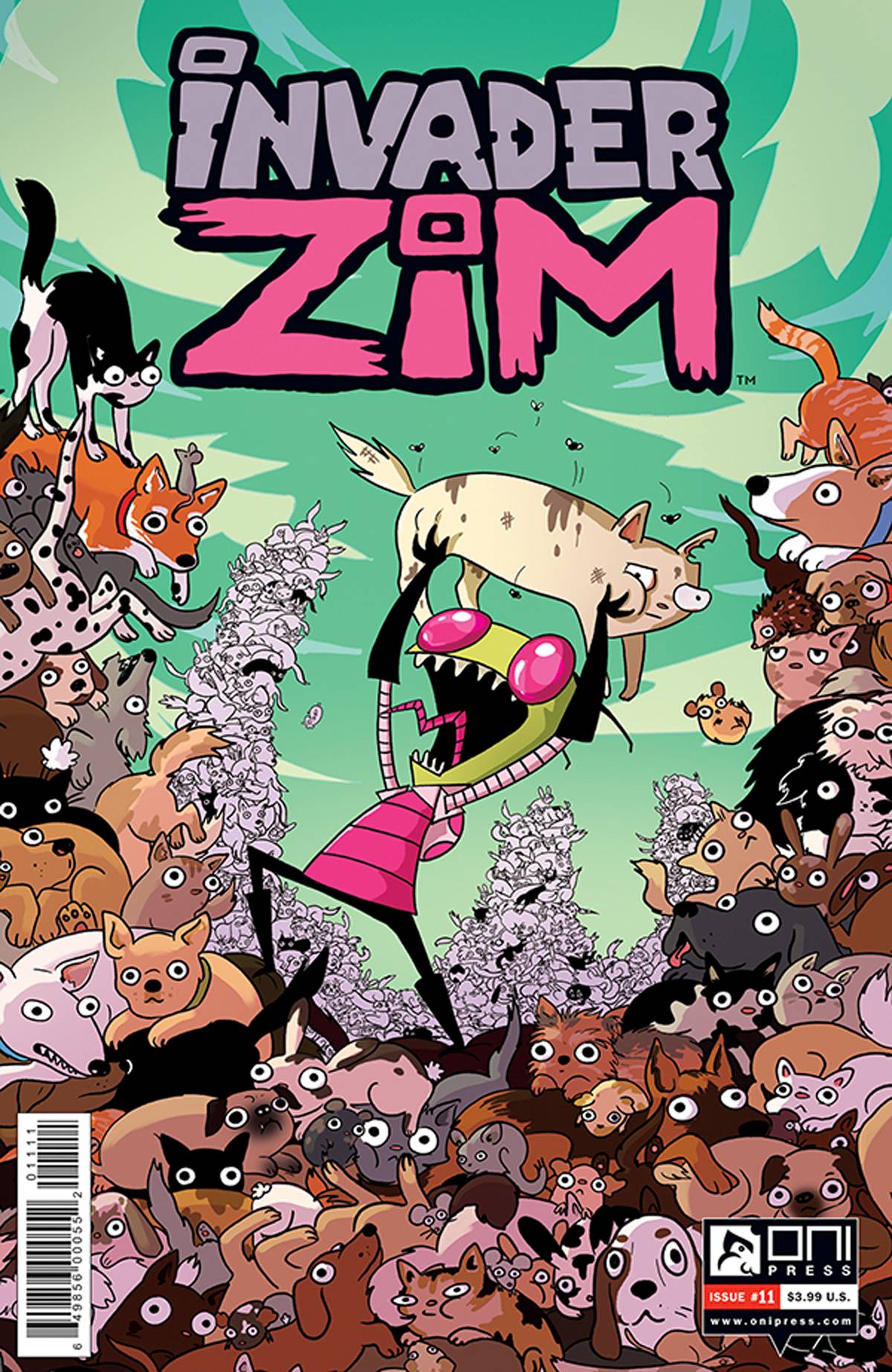 Invader Zim #11
Invader Zim #11 (Mady G Cover)
Kaijumax, Season 2 #3
Archie Comics (3 issues)
Afterlife With Archie #9 (2nd Printing Francavilla Cover)
Archie Comics Double Digest #270
Sonic Mega Drive
Chapter House Comics (3 issues)
All-New Classic Captain Canuck #4 (Walsh Cover)
Northguard #1 (Blank Cover)
Northguard #1 (Herring Cover)
Legendary Comics (3 issues)
Black Bag Vol. 1
Cops For Criminals Vol. 1
Pacific Rim: Tales from the Drift
Papercutz (3 issues)
Nancy Drew Diaries Vol. 7
Pig Goat Banana Cricket Vol. 1: Orgle Borgle
Sanjay and Craig Vol. 3: Story Time
Vertigo (3 issues)
Absolute Preacher Vol. 1
The Sheriff of Babylon #8
Unfollow #9
Devil's Due (2 issues)
Tales of Mr. Rhee Vol. 2: Karmageddon
Zen: Hard Bounty
Graphic India (2 issues)
18 Days #13
18 Days #13 (Kang Cover)
Jet City Comics (2 issues)
Cirque American: Girl Over Paris #1
Cirque American: Girl Over Paris #1 (10 Copy Williams Cover)
Super Genius (2 issues)
Lady Justice Vol. 2
WWE Superstars Vol. 4: Last Man Standing
Albatross Funnybooks (1 issue)
SSB II
American Gothic Press (1 issue)
Gunsuits Alix
Avatar (1 issue)
Cinema Purgatorio #3
Black Mask (1 issue)
Kim & Kim #1
Fantagraphics (1 issue)
Prince Valiant Vol. 13: 1961-1962
Kenzer and Company (1 issue)
Knights of the Dinner Table #233
Lion Forge Comics (1 issue)
Warriors Creed #2 (Spanish Cover)
NBM (1 issue)
A Treasury of Victorian Murder
Scout Comics (1 issue)
Solarman #1
Square Fish (1 issue)
Level Up
Ten Speed Press (1 issue)
Cook Korean! A Comic Book With Recipes
Watson Guptill (1 issue)
The Drawing Lesson: A Graphic Novel Teaches You How To Draw