By: JD Hardin
Deadpool opened Friday and has smashed records for R-rated movies. With an opening weekend gross of $134 million, Fox has moved ahead and confirmed a sequel. This, of course, sent fans into a tizzy. If you haven't seen Deadpool, you are definitely missing out. Anyway, Deadpool and Cable #3 is out, as is Batman/TMNT#1 and #2 second printings. Harley Quinn #25 will have Harley squaring off with Mista J himself (this is going to be good). In Superman: American Alien #4, Clark travels to Metropolis and finds himself poised to interview Lex Luthor, Oliver Queen, and Bruce Wayne, until competition comes calling. I Hate Fairyland stomps through with issue five this week. The Nerdery's 2015 Writer of the Year, Matt Hawkins delivers The Tithe #8 and Symmetry #3 (keep a close eye on our YouTube for a review this Sunday). Bill and Ted, and Godzilla all are in hell this week as well. Lucifer Morningstar graces us with his presence via Vertigo Publishing. The point, as always, is no matter what you're into, there's a comic out there just for you.
Support literacy, read comics.
Like often, share often, watch often, read often.
BE A NERD
Marvel Comics (58 issues)
Avengers Standoff: Welcome To Pleasant Hill #1
Avengers: Time Runs Out Vol. 4
Captain America: White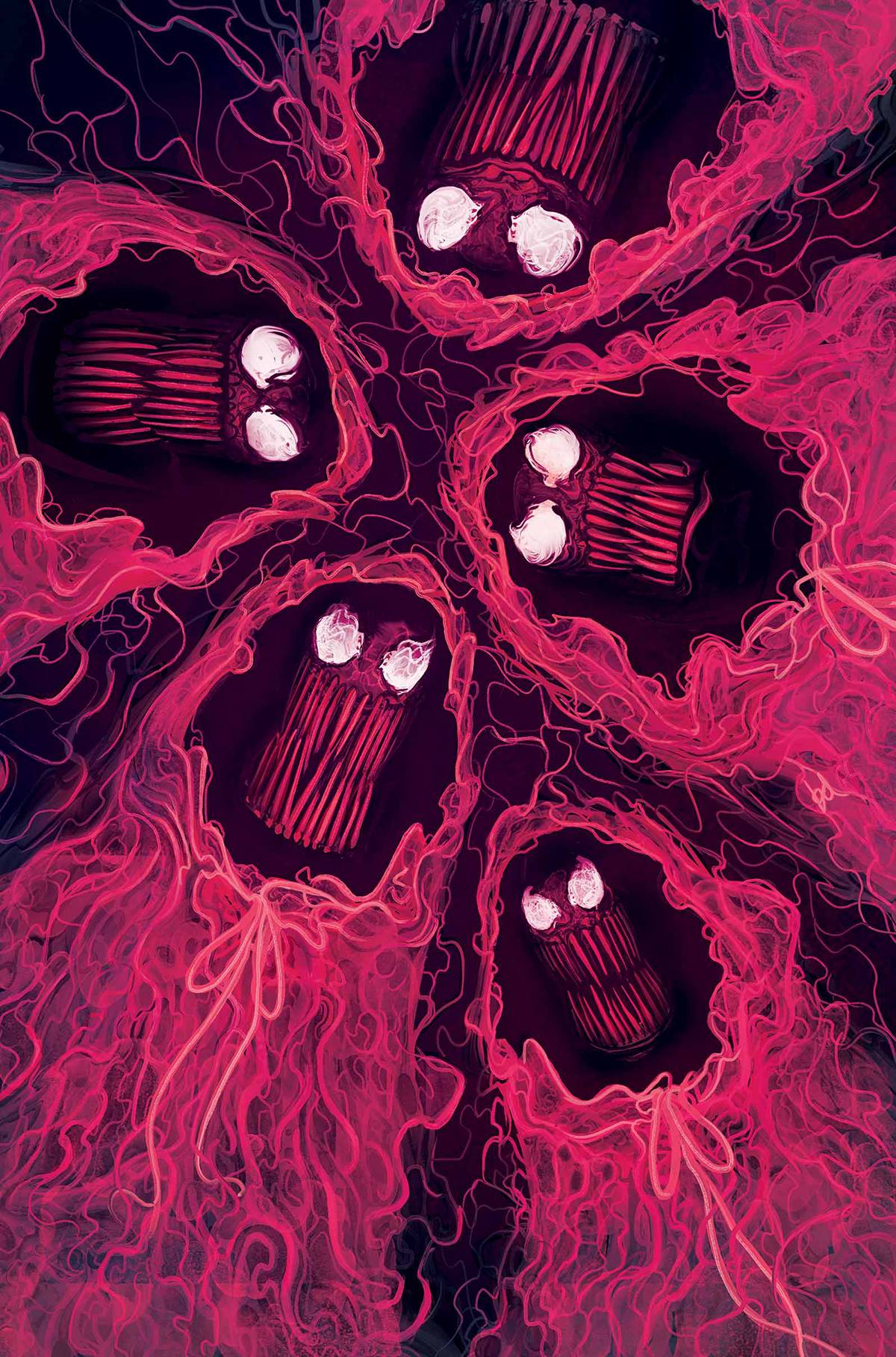 Carnage #5
Civil War
Darth Vader #13 (Brooks 2nd Printing)
Darth Vader #14 (Brooks 2nd Printing)
Darth Vader #15 (Brooks 2nd Printing)
Deadpool #5 (Moore 2nd Printing)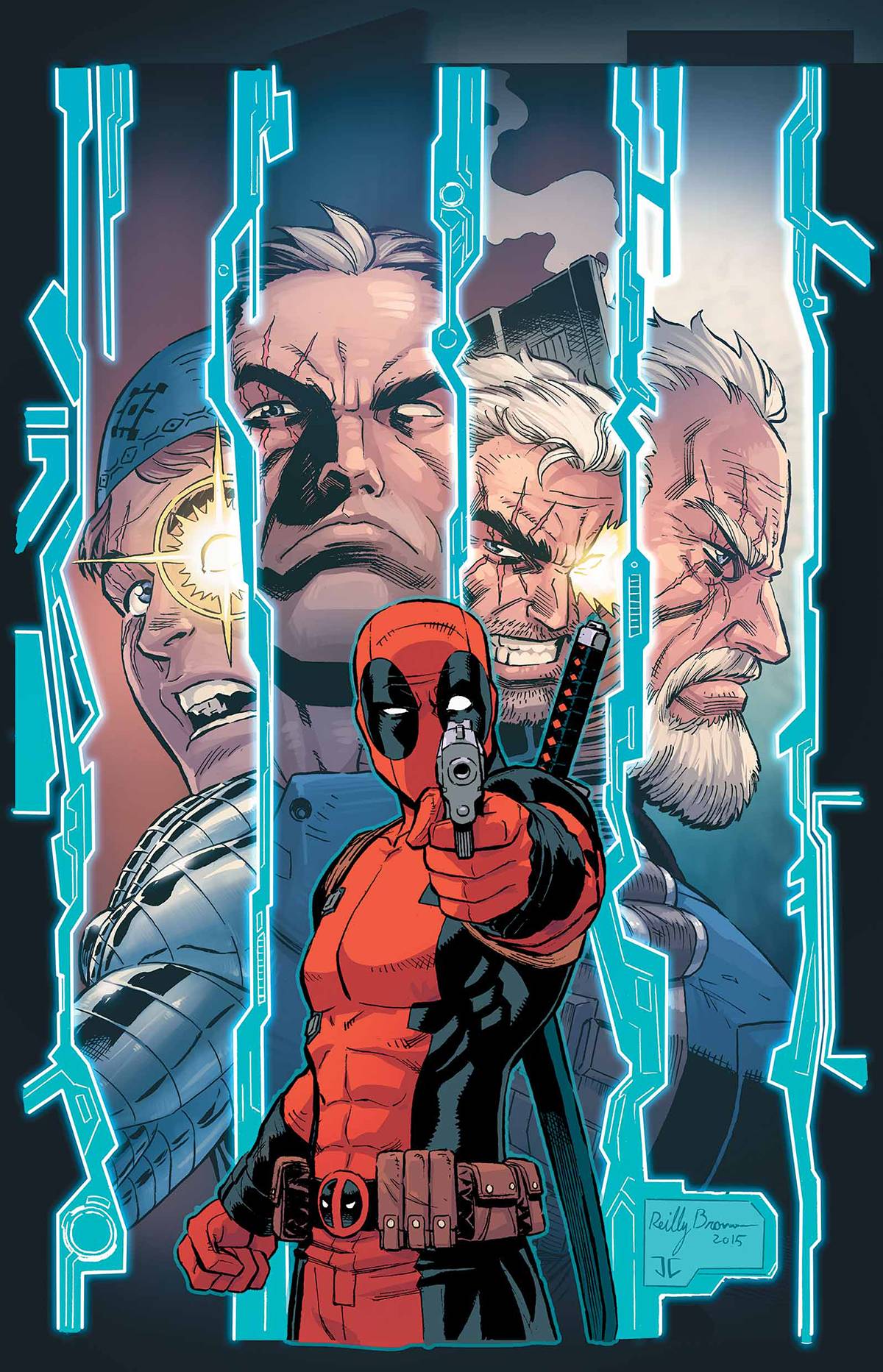 Deadpool and Cable: Split Second #3
Doctor Strange #4 (Nowlan 2nd Printing)
E is for Extinction
Extraordinary X-Men #5 (Ramos 2nd Printing)
Extraordinary X-Men #7
Marvel Universe: Avengers Assemble, Season Two #16
Max Ride #4: Ultimate Flight
Power Man & Iron Fist #1
Power Man & Iron Fist #1 (Action Figure Cover)
Power Man & Iron Fist #1 (Action Figure Cover)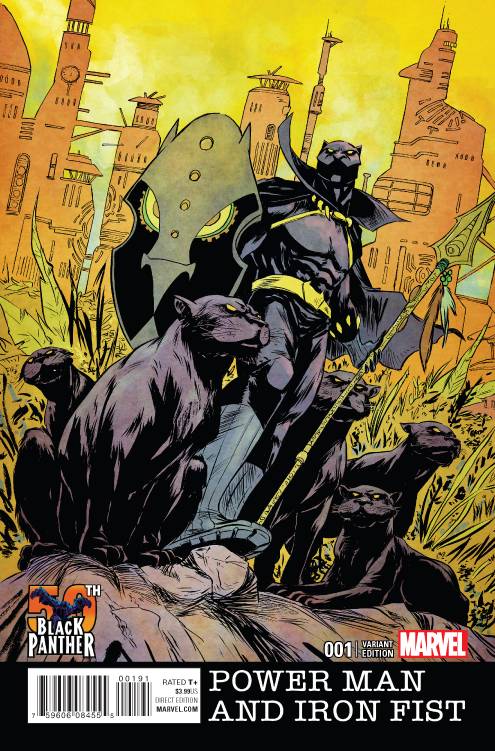 Power Man & Iron Fist #1 (Black Panther 50th Anniversary Cover)
Power Man & Iron Fist #1 (Blank Cover)
Power Man & Iron Fist #1 (Jones Hip Hop Cover)
Power Man & Iron Fist #1 (Visions Cover)
Power Man & Iron Fist #1 (Von Eeden Classic Cover)
Power Man & Iron Fist #1 (Young Cover)
Punisher vs. The Marvel Universe
Silver Surfer #2
Silver Surfer #2 (Zdarsky Cover)
Spider-Gwen #4 (Rodriguez 2nd Printing)
Spider-Woman #4
Squadron Supreme #3 (Alex Ross 2nd Printing)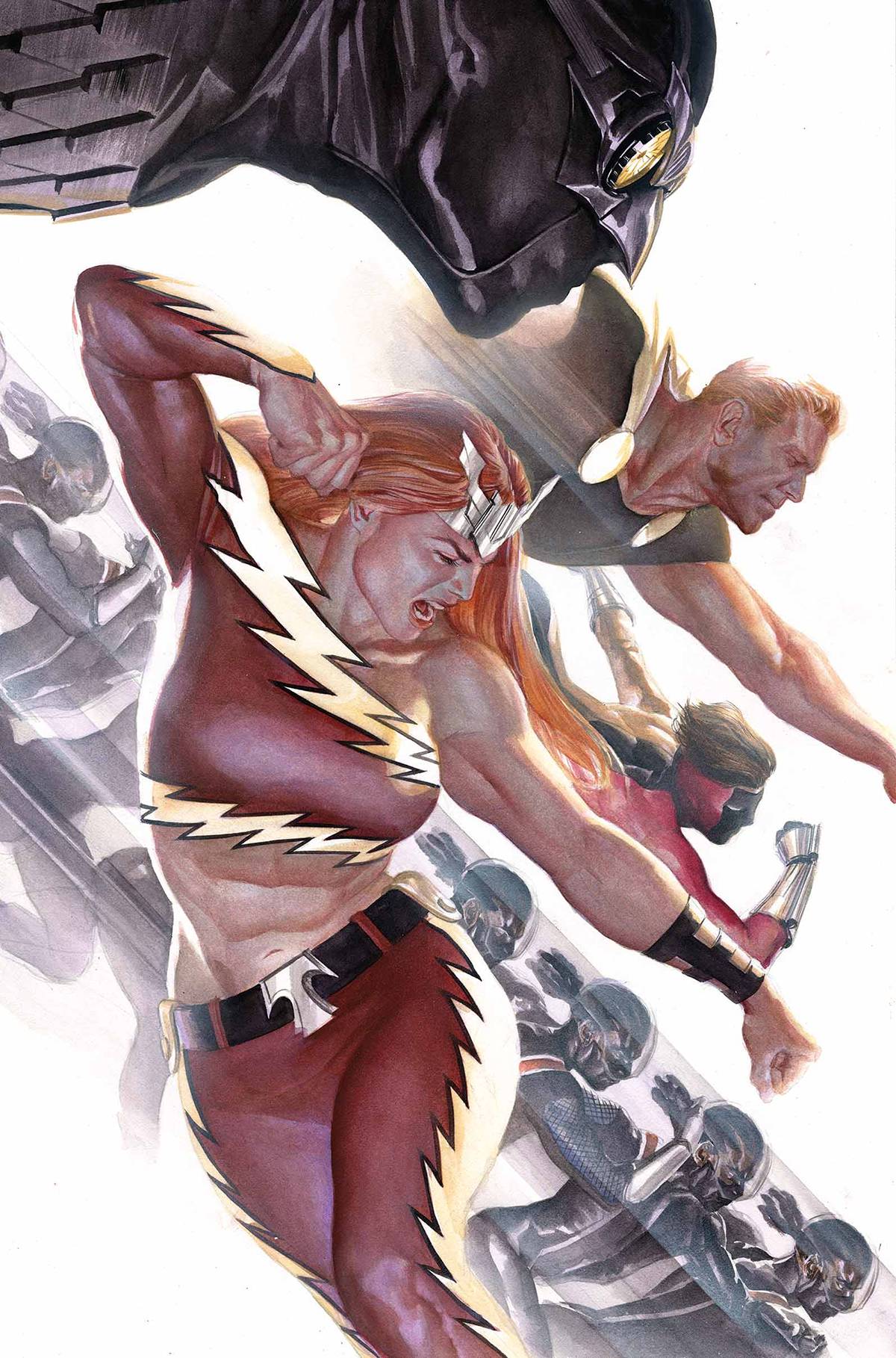 Squadron Supreme #4
Squadron Supreme #4 (Kirk Cover)
Squadron Supreme #4 (McLeod Cover)
Star Wars #14 (Brooks 2nd Printing)
Star Wars #16
Star Wars #16 (Christopher Action Figure Cover)
Star Wars #16 (Dodson Sketch Cover)
Star Wars #16 (Immonen Cover)
Star Wars #16 (Yu Cover)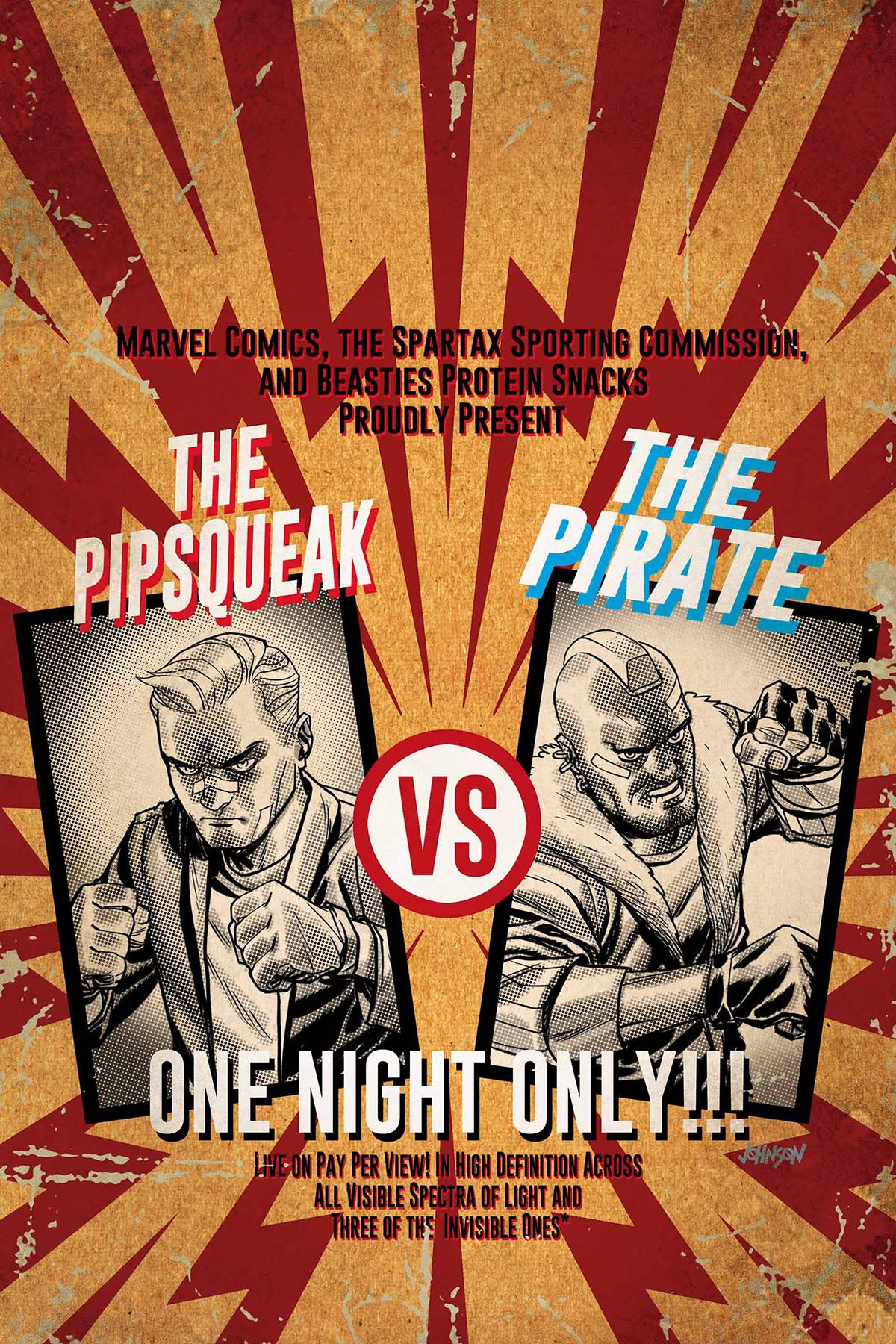 Star-Lord #4
Starbrand and Nightmask #3
Starbrand and Nightmask #3 (Villalobos Cover)
The Amazing Spider-Man #1.2 (Bianchi 2nd Printing)
The Amazing Spider-Man #8
The Mighty Thor #4
The Mighty Thor #4 (Cho Cover)
The Mighty Thor #4 (Hughes Cover)
Totally Awesome Hulk #2 (Frank Cho 2nd Printing)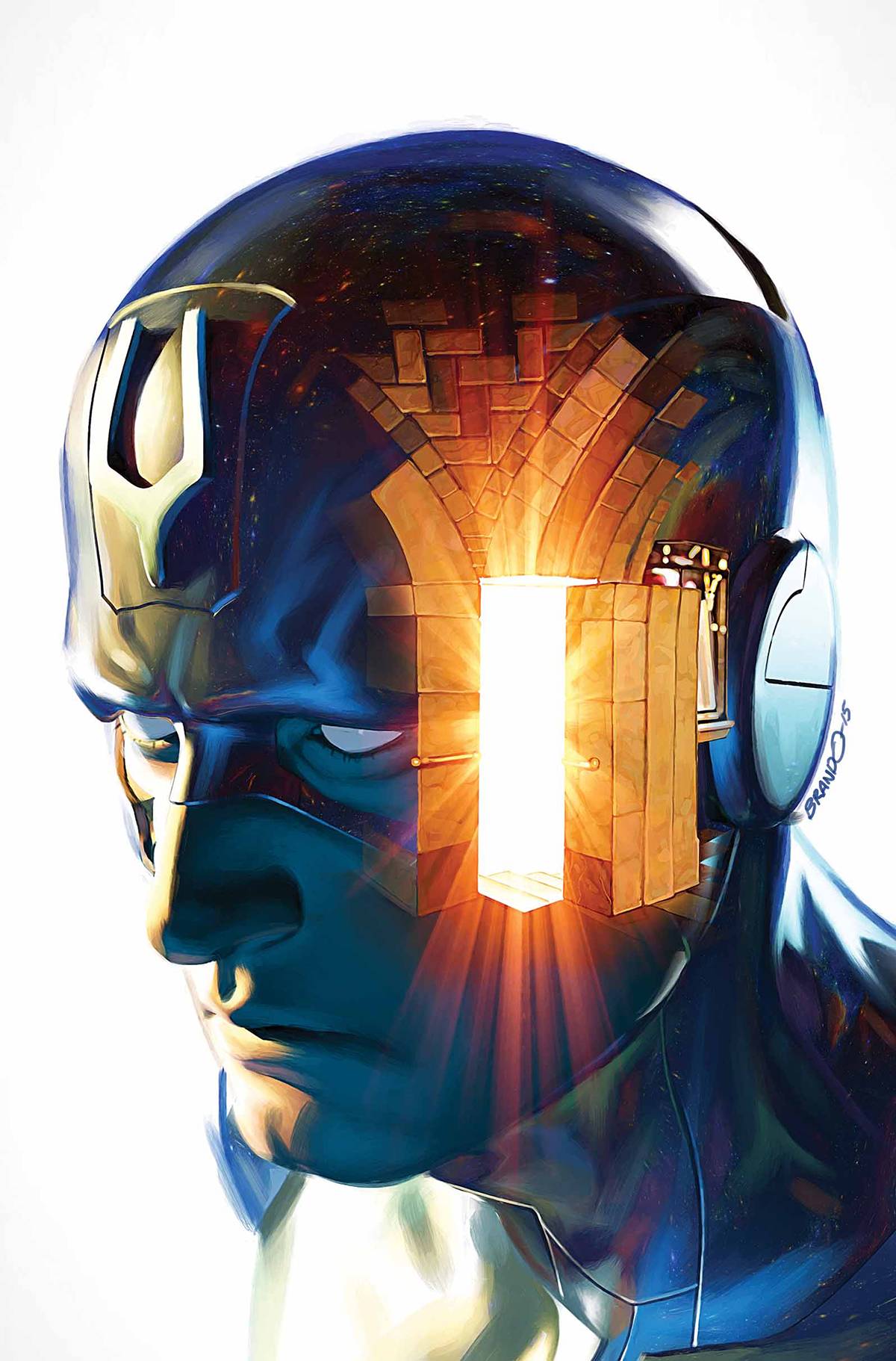 Uncanny Inhumans #5
Uncanny Inhumans #5 (Anka Story Thus Far Cover)
Uncanny Inhumans #5 (Broderick Classic Cover)
Uncanny Inhumans #5 (Cho Cover)
Uncanny X-Men Vol. 3 (Omnibus Opena Cover)
Uncanny X-Men Vol. 3 (Omnibus)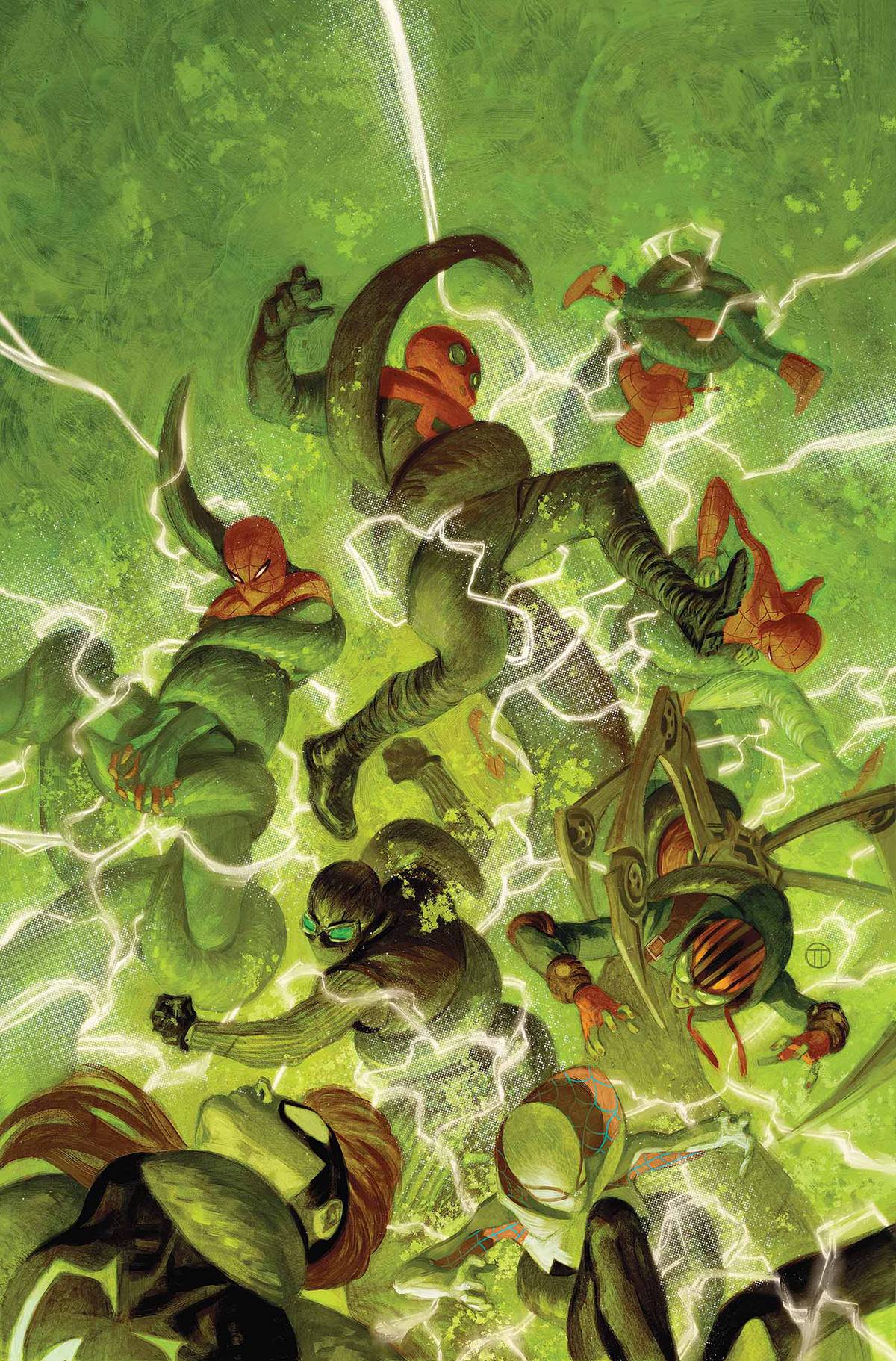 Web Warriors #4
X-Men: Gambit – The Complete Collection Vol. 1
X-Tinction Agenda
DC Comics (30 issues)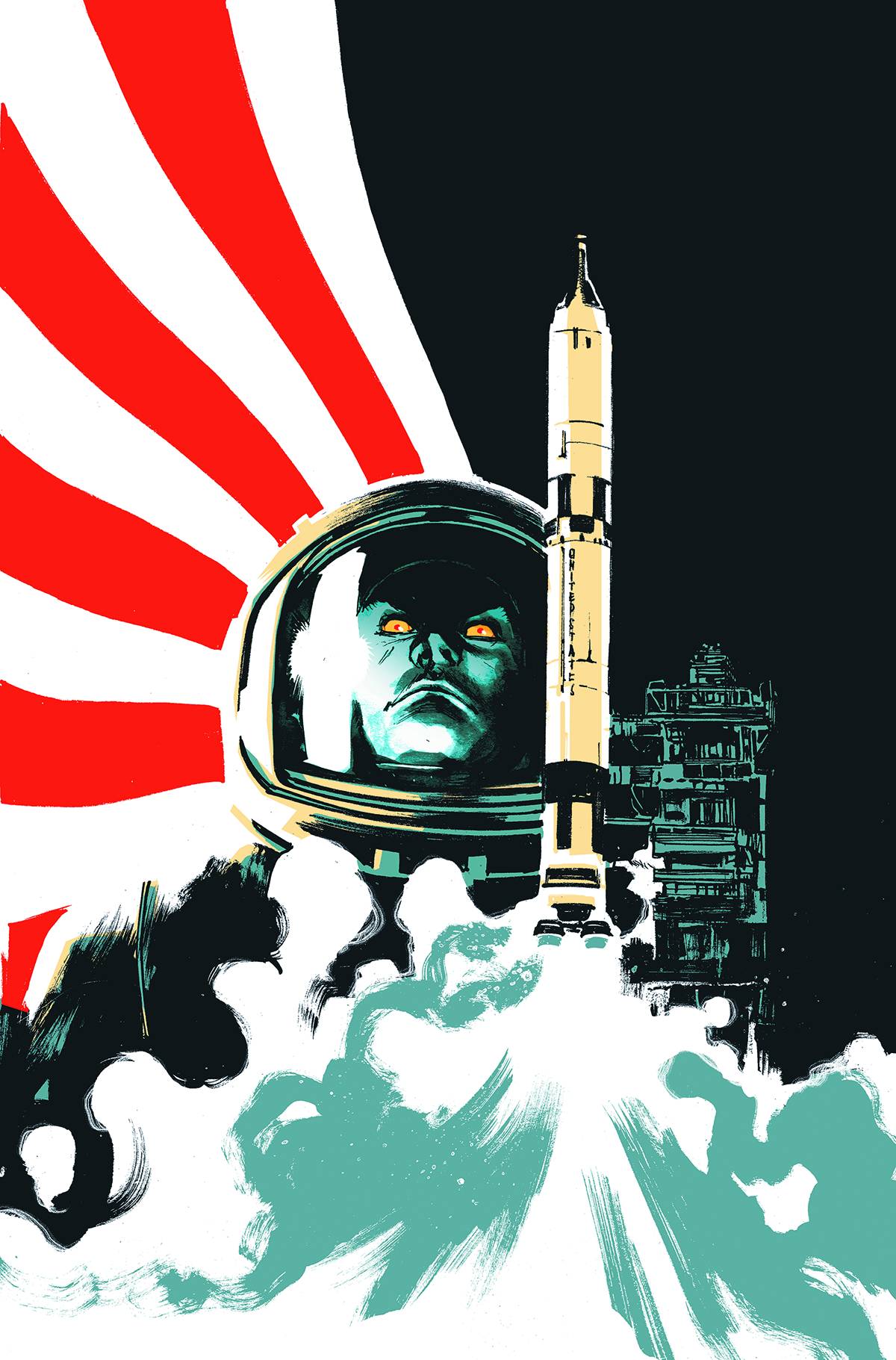 American Vampire Vol. 8
Bat Mite
Batgirl Vol. 2: Family Business
Batman / Teenage Mutant Ninja Turtles #1 (2nd Printing)
Batman / Teenage Mutant Ninja Turtles #2 (2nd Printing)
Batman Noir: The Black Mirror
Batman and Robin Eternal #20
Catwoman Vol. 7: Inheritance
Doctor Fate #9
Doomed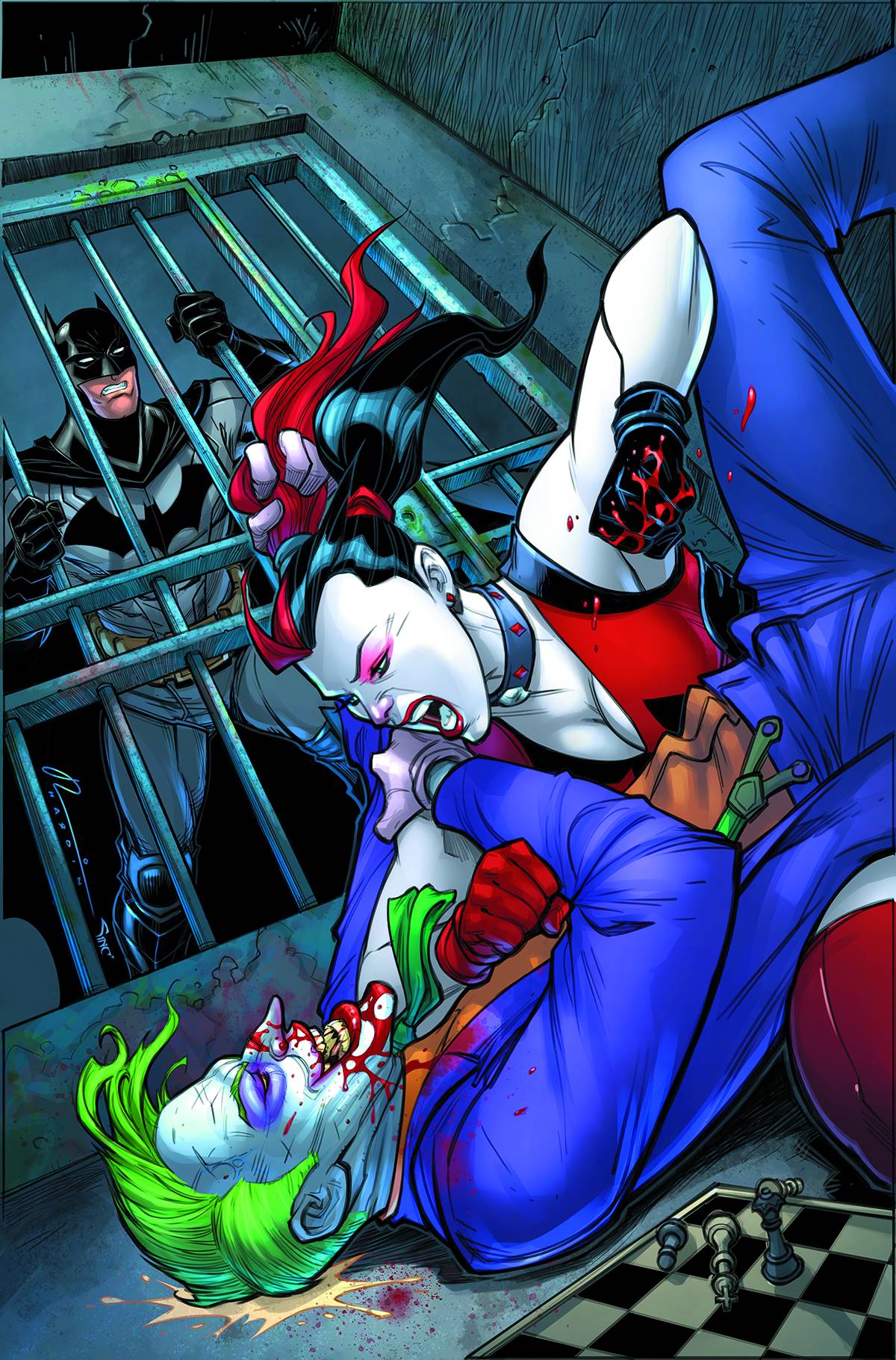 Harley Quinn #25
Harley Quinn #25 (Neal Adams Cover)
Injustice: Gods Among Us, Year Five #4
Martian Manhunter #9
Martian Manhunter #9 (Neal Adams Cover)
Poison Ivy: The Cycle of Life and Death #2
Robin: Son of Batman #9
Robin: Son of Batman #9 (Neal Adams Cover)
Sinestro #20
Sinestro #20 (Neal Adams Cover)
Superman: American Alien #4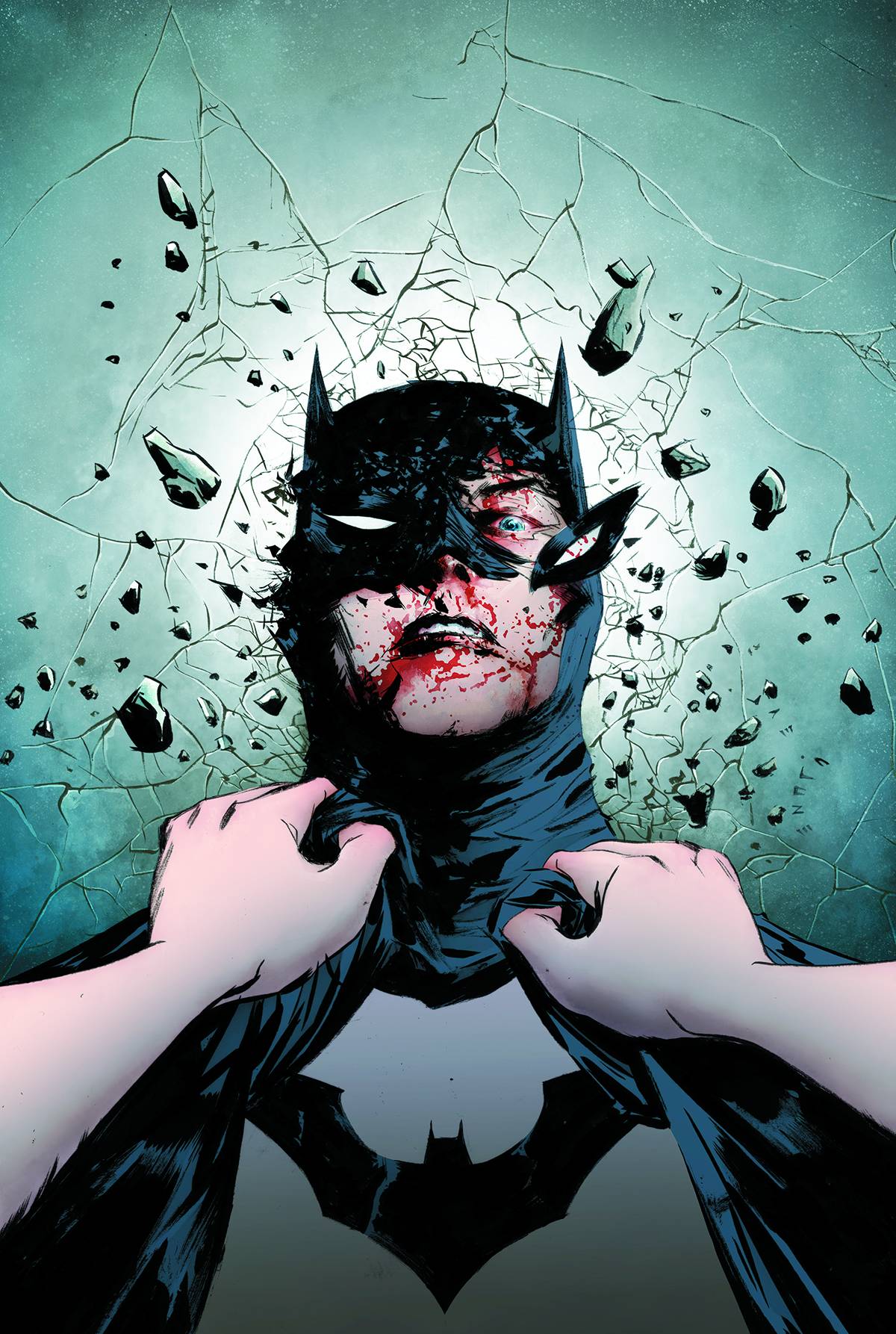 Superman: American Alien #4 (Variant Cover)
Teen Titans Go! #14
The Midnighter Vol. 1: Out
The Secret Six #11
Titans Hunt #5
Titans Hunt #5 (Neal Adams Cover)
Wonder Woman #49
Wonder Woman #49 (Kim Jung Gi Cover)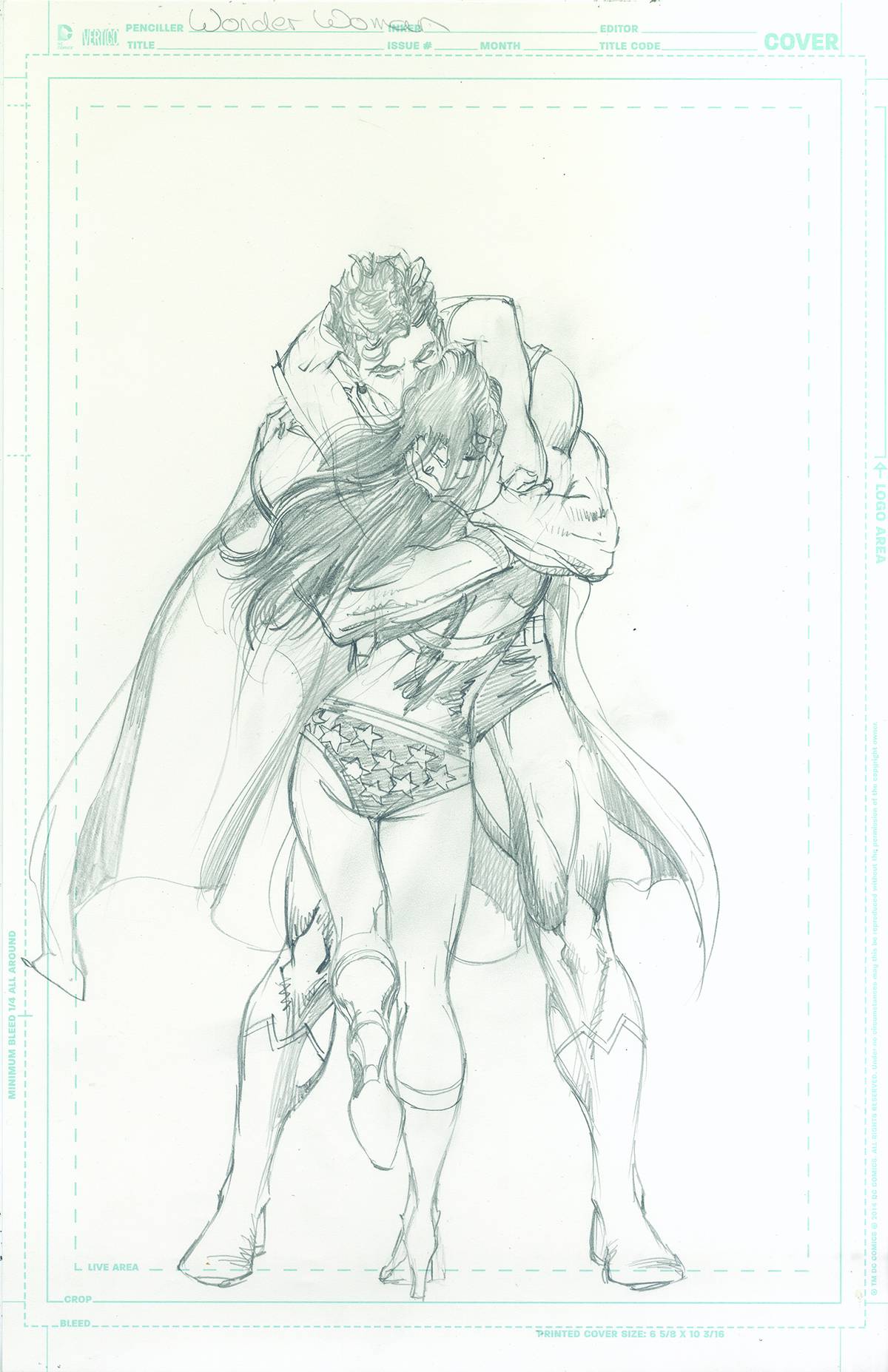 Wonder Woman #49 (Neal Adams Cover)
Image Comics (22 issues)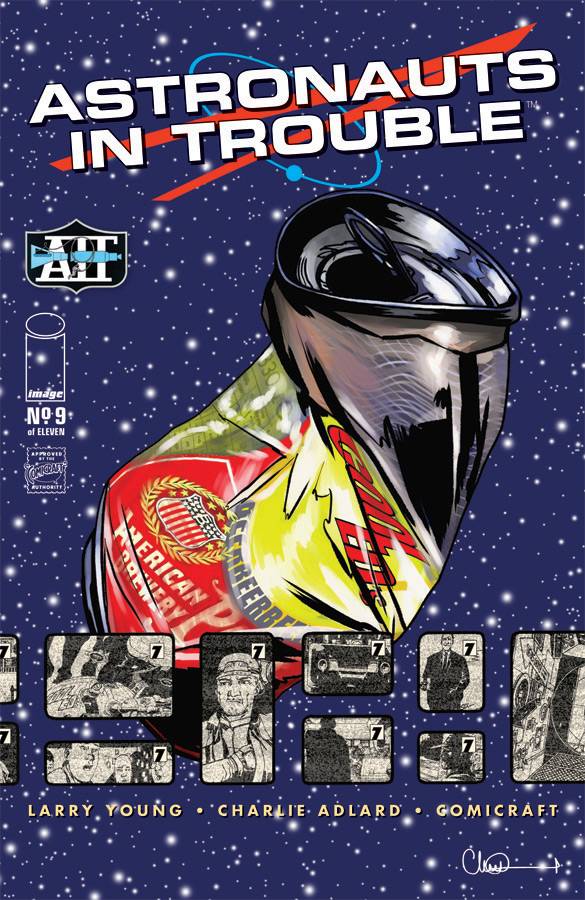 Astronauts in Trouble #9
Birthright #14 (Bressan & Lucas Cover)
Birthright #14 (Dragotta Cover)
Bitch Planet #7
Citizen Jack #4 (Lemire Cover)
Citizen Jack #4 (Patterson & Todd Cover)
From Under Mountains #5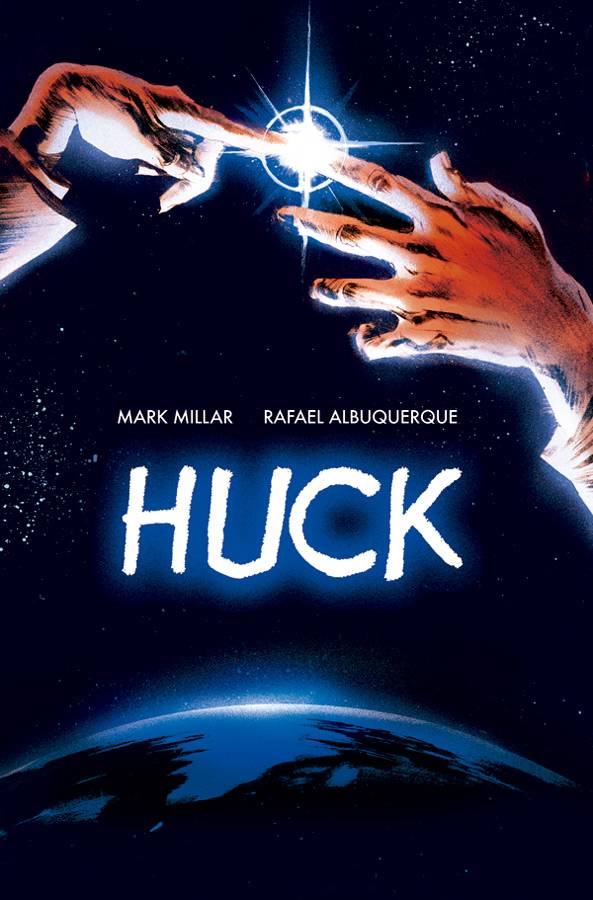 Huck #4 (Albuquerque Cover)
Huck #4 (Albuquerque Cover)
I Hate Fairyland #5 (F*ck Fairyland Cover)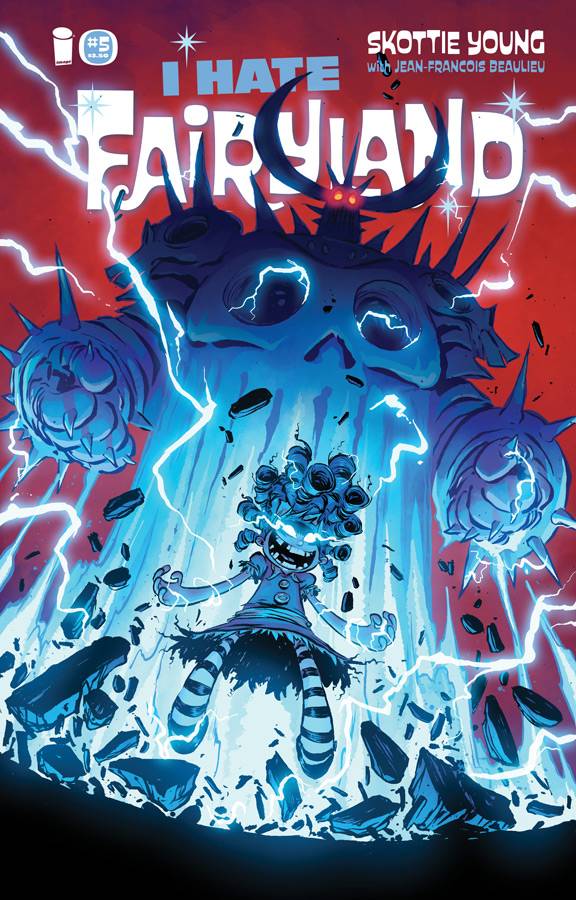 I Hate Fairyland #5 (Young Cover)
Invincible Vol. 22
Sex Criminals #14
Sex Criminals #14 (Katie Cook XXX Cover)
Snowfall #1
Starve #6
Stray Bullets: Sunshine and Roses #12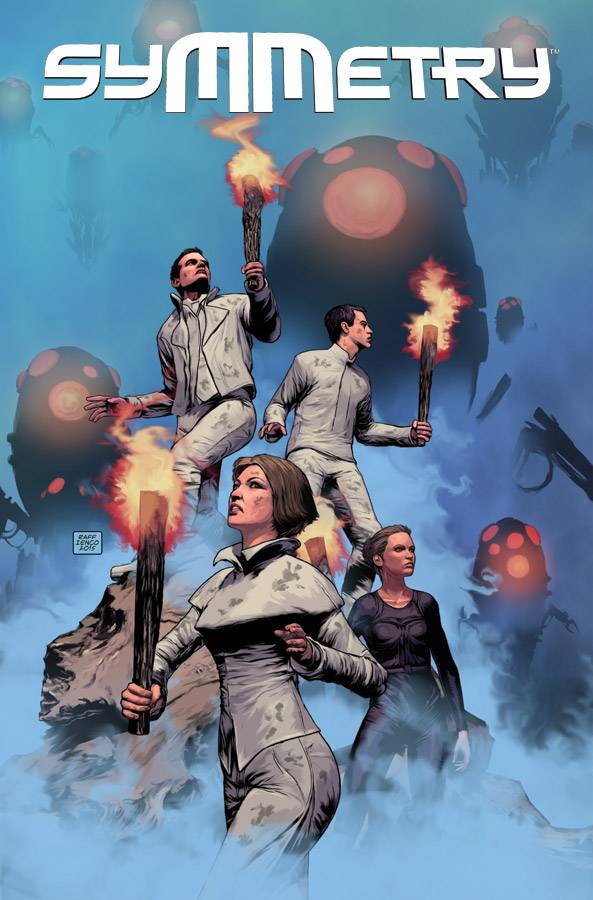 Symmetry #3 (Ienco Cover)
Symmetry #3 (Ienco Cover)
The Fade Out Vol. 3
The Tithe #8 (Ekedal Cover)
The Tithe #8 (Sevy Cover)
Dynamite Entertainment (17 issues)
Alice Cooper vs. Chaos! #6 (Rare Chin Virgin Cover)
Bob's Burgers #8 (Rare Reynoso Virgin Cover0
Devolution #1 (2nd Printing)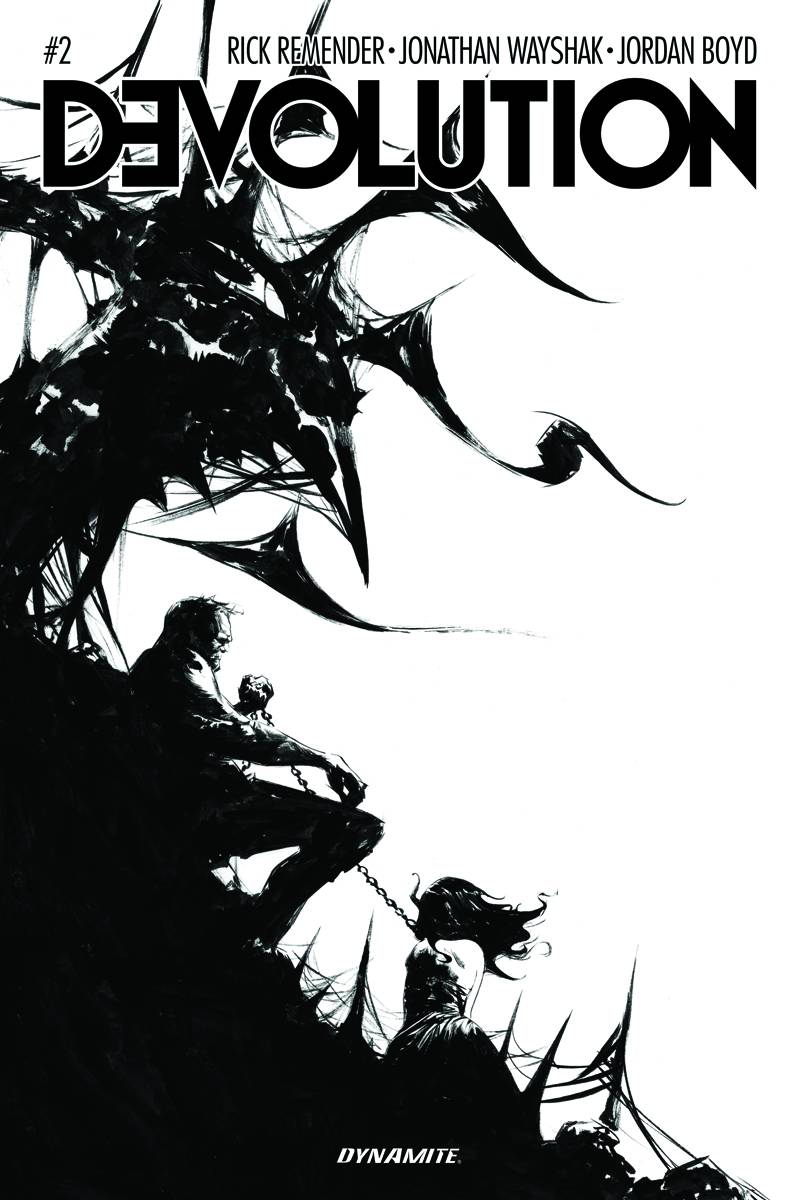 Devolution #2 (10 Copy Lee B&W Cover)
Devolution #2 (20 Copy Lee Virgin Cover)
Devolution #2 (Lee Cover)
Grumpy Cat (and Pokey!) #1 (Coloring Book Cover)
Grumpy Cat (and Pokey!) #1 (Garbowska Cover)
Grumpy Cat (and Pokey!) #1 (Haeser Cover)
Grumpy Cat (and Pokey!) #1 (Meme Authentix Cover)
Grumpy Cat (and Pokey!) #1 (Rare Garbowska Virgin Cover)
Grumpy Cat (and Pokey!) #1 (Uy Cover)
Looking For Group #11
Red Sonja #1 (2nd Printing)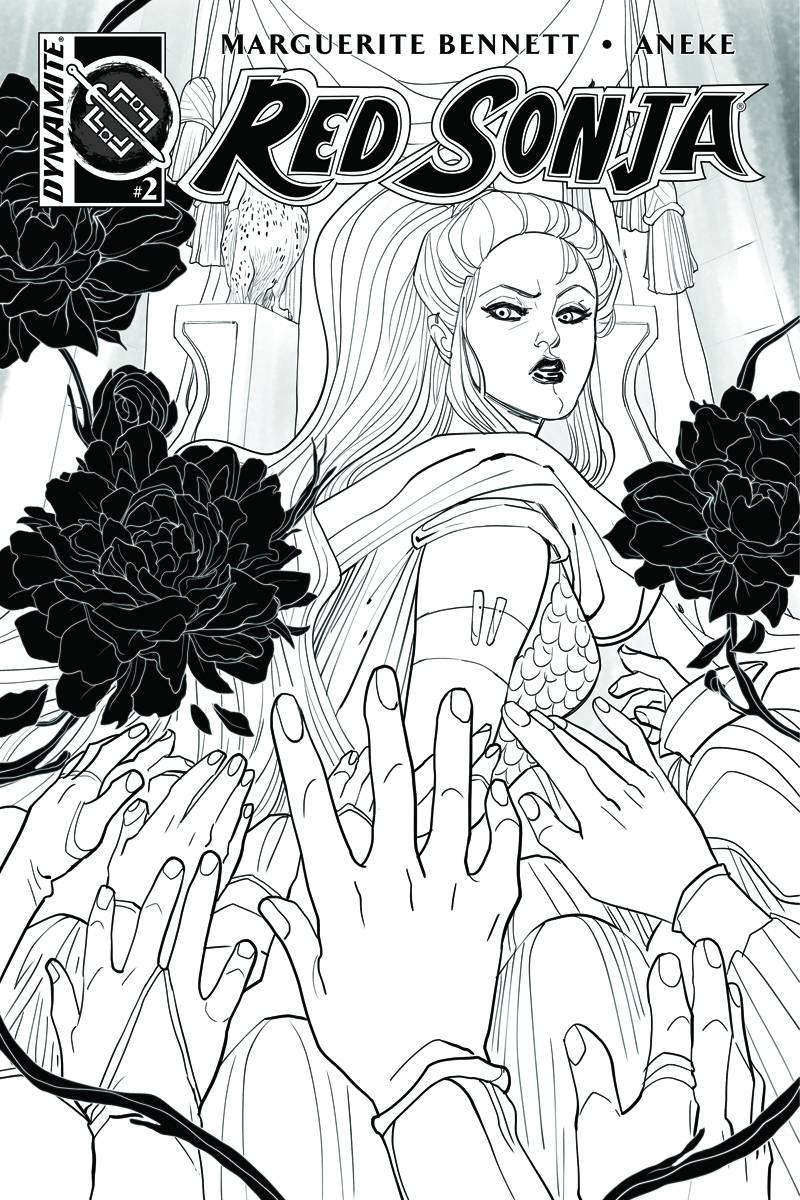 Red Sonja #2 (10 Copy Sauvage B&W Cover)
Red Sonja #2 (Sauvage Cover)
The Twilight Zone #1959
Titan Books (16 issues)
Doctor Who: New Adventures with the Eighth Doctor #4 (Edwards Cover)
Doctor Who: New Adventures with the Eighth Doctor #4 (Stott Cover)
Doctor Who: New Adventures with the Eighth Doctor #4 (Subscription Photo Cover)
Doctor Who: New Adventures with the Eleventh Doctor, Year Two #7 (Photo Cover)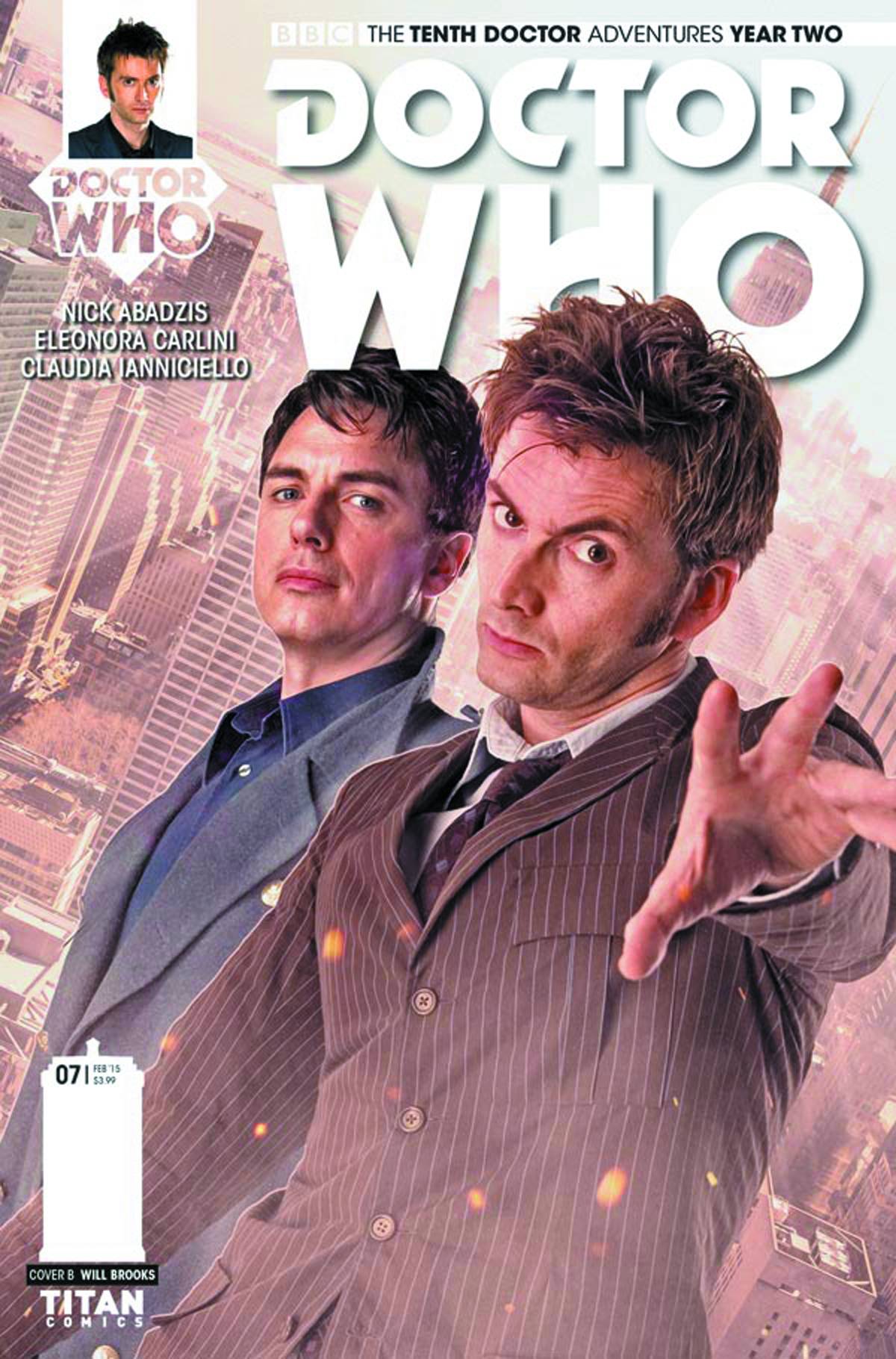 Doctor Who: New Adventures with the Tenth Doctor, Year Two #7 (Photo Cover)
Heroes: Vengeance #5 (Pope Cover)
Heroes: Vengeance #5 (Rubine Cover)
Home Vol. 1
Man:Plus #2 (Araujo Cover)
Man:Plus #2 (Turini Cover)
Monster High Magazine #18
Surface Tension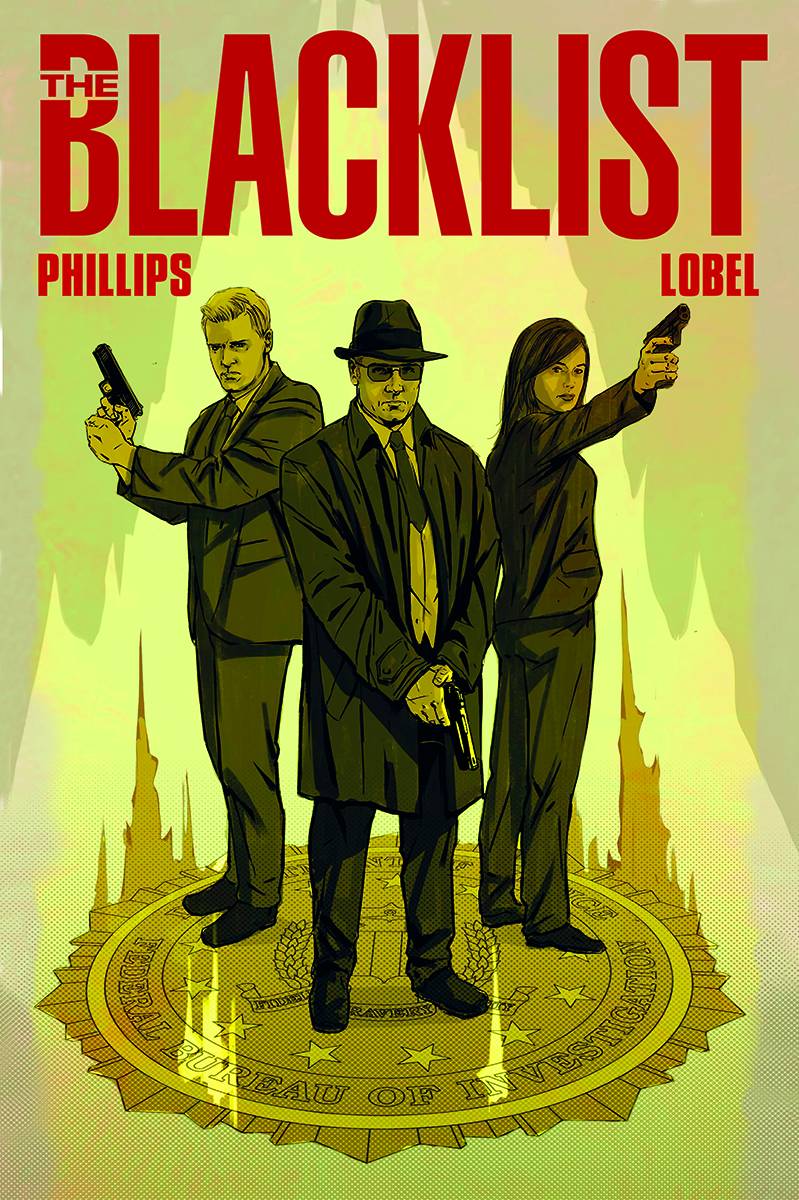 The Blacklist #7 (Lorimer Cover)
The Blacklist #7 (Subscription Photo Cover)
Wakfu #3
Wakfu #3 (Subscription Cover)
Dark Horse Comics (15 issues)
Barb Wire Vol. 1: Steel Harbor Blues
Buffy the Vampire Slayer, Season 10 #24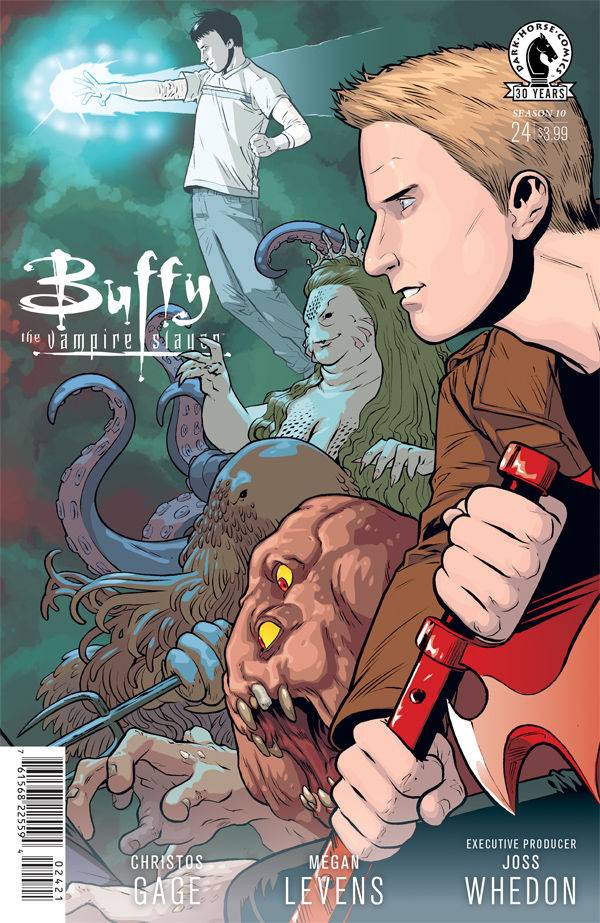 Buffy the Vampire Slayer, Season 10 #24 (Isaacs Cover)
Creepy Archives Vol. 23
Dark Horse Presents #19 (2014)
Dragon Age: Magekiller #3
Paybacks #6
Plants vs. Zombies #9: Petal To the Metal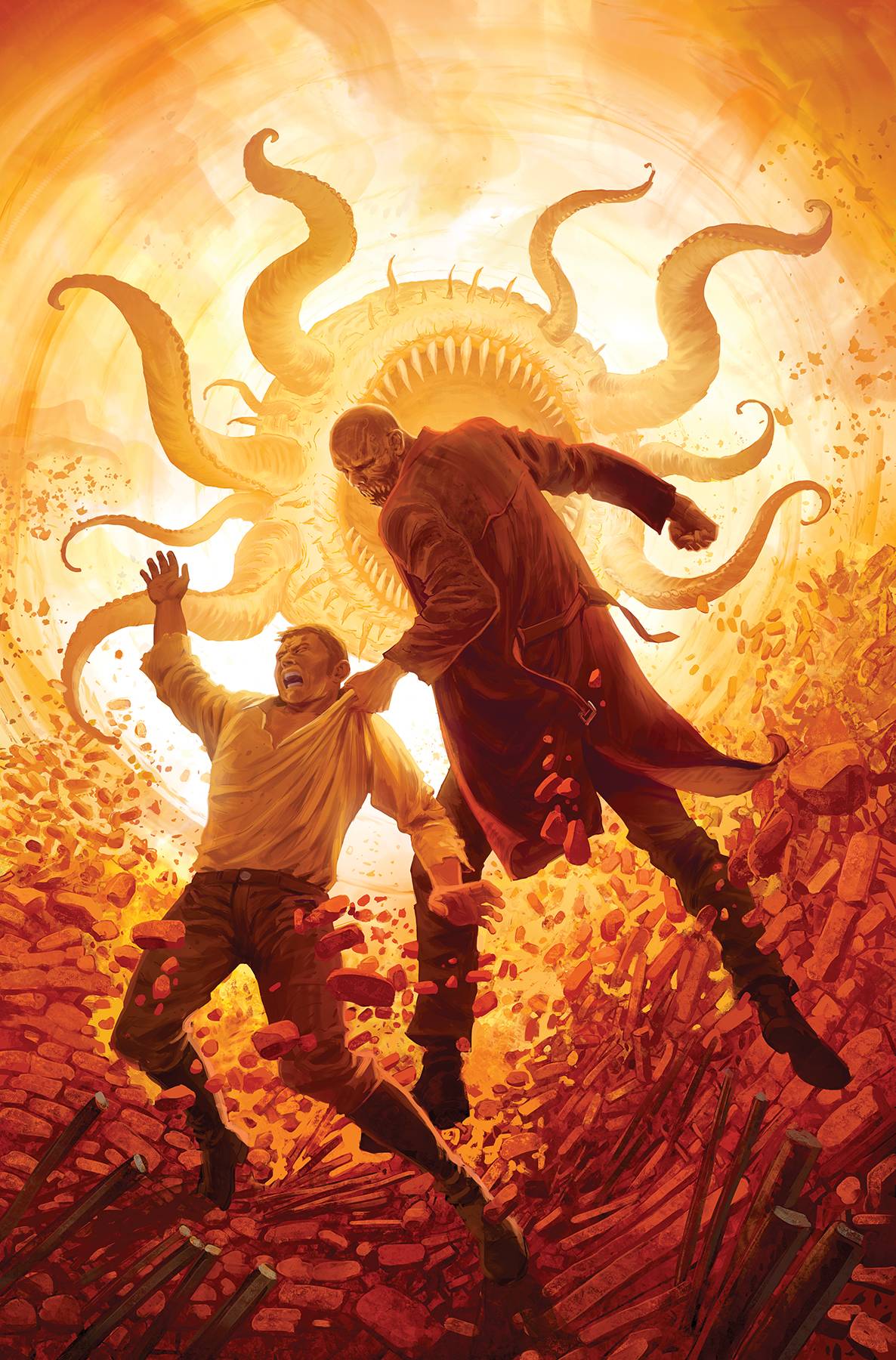 Steam Man #5
Tomb Raider #1
Tomb Raider #1 (FOC Joelle Jones Cover)
Usagi Yojimbo #152
BOOM! Studios (14 issues)
Adventure Time: The Ice King #2
Adventure Time: The Ice King #2 (20 Copy Garland Cover)
Adventure Time: The Ice King #2 (Subscription McCormick Cover)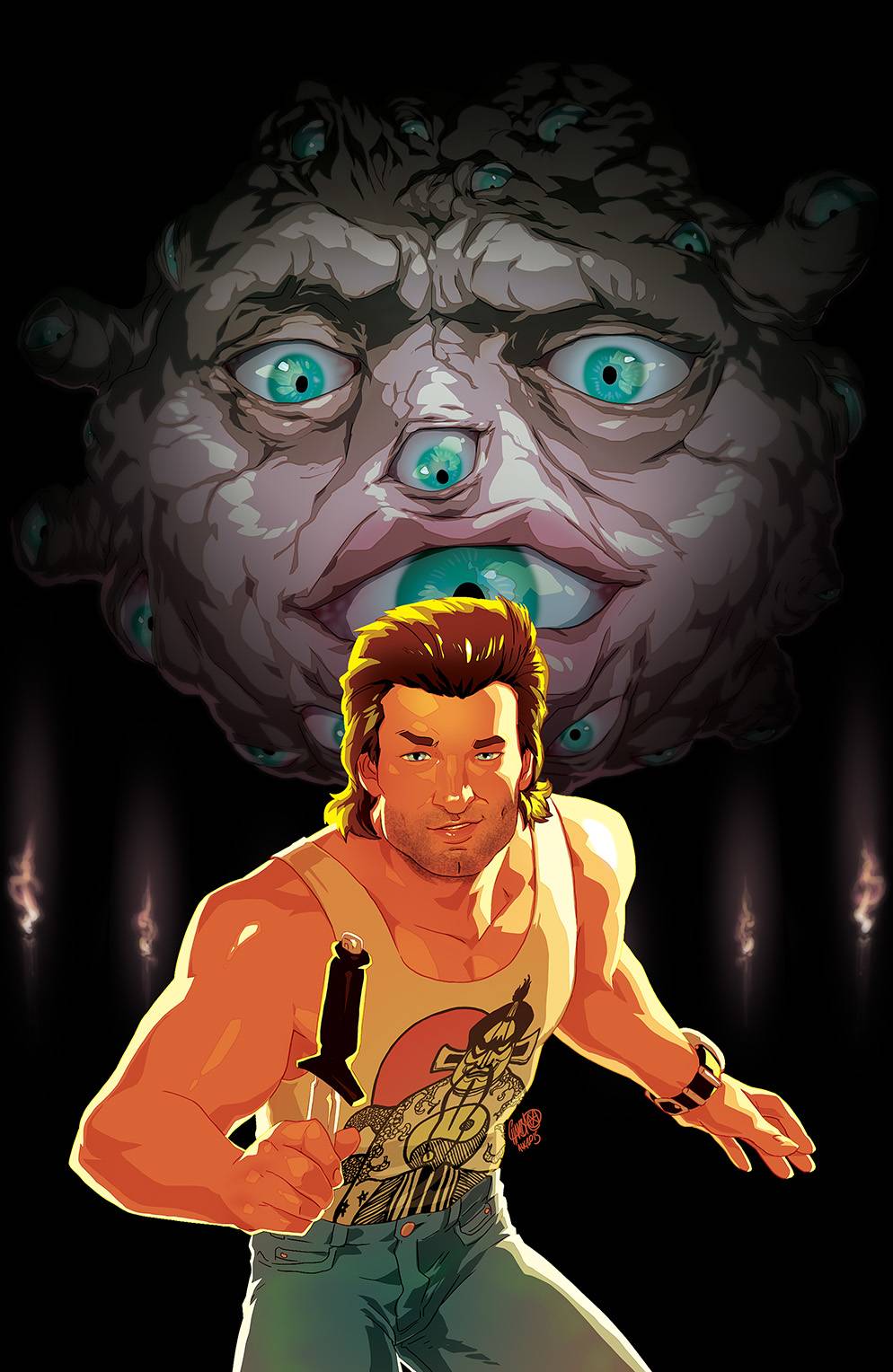 Big Trouble in Little China #21
Bill & Ted Go To Hell #1
Bill & Ted Go To Hell #1 (10 Copy Galloway Cover)
Bill & Ted Go To Hell #1 (25 Copy Koblish Cover)
Bill & Ted Go To Hell #1 (Subscription Faerber Cover)
Bill & Ted's Most Triumphant Return Vol. 1
Lumberjanes #23
Lumberjanes #23 (20 Copy Aguirre Cover)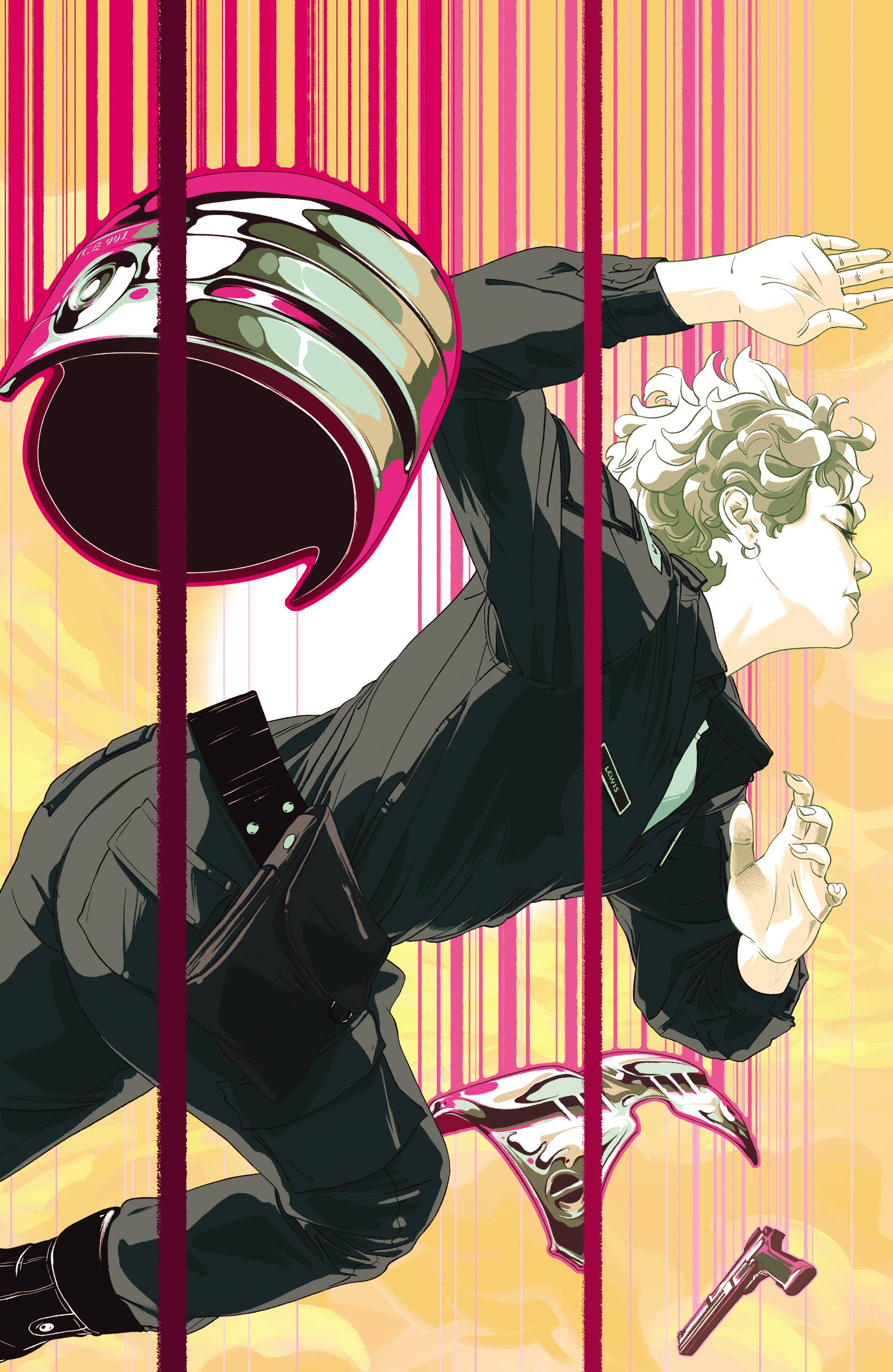 RoboCop: Dead or Alive Vol. 2
The Amazing World of Gumball Vol. 2
The Storyteller: Dragons #3
IDW Publishing (14 issues)
Comic Book Apocalypse: The Graphic World of Jack Kirby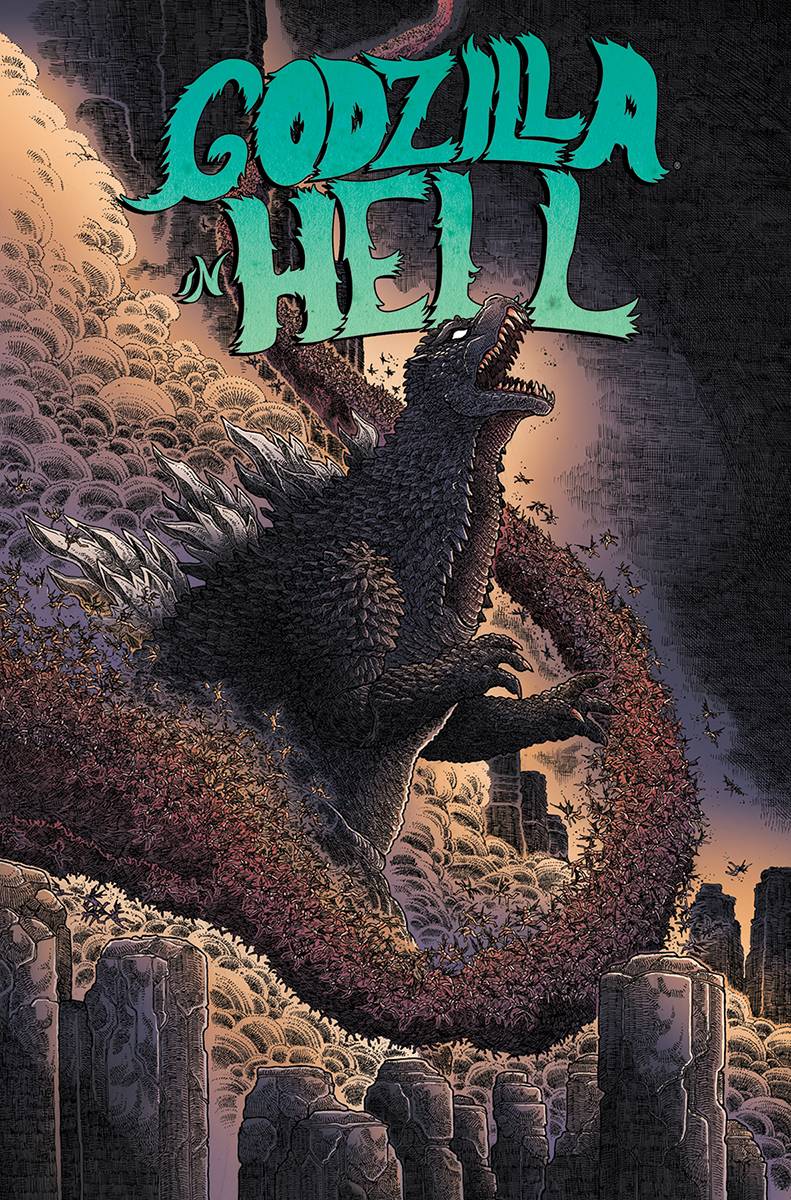 Godzilla in Hell
Haunted Horror #21
Haunted Love #1
SDCC Comic Art Gallery: Kevin Eastman
Skylanders: Superchargers #5
Teenage Mutant Ninja Turtles Color Classics: Series 3 #14
Teenage Mutant Ninja Turtles: Amazing Adventures Vol. 1
The Maxx: Maxximized #28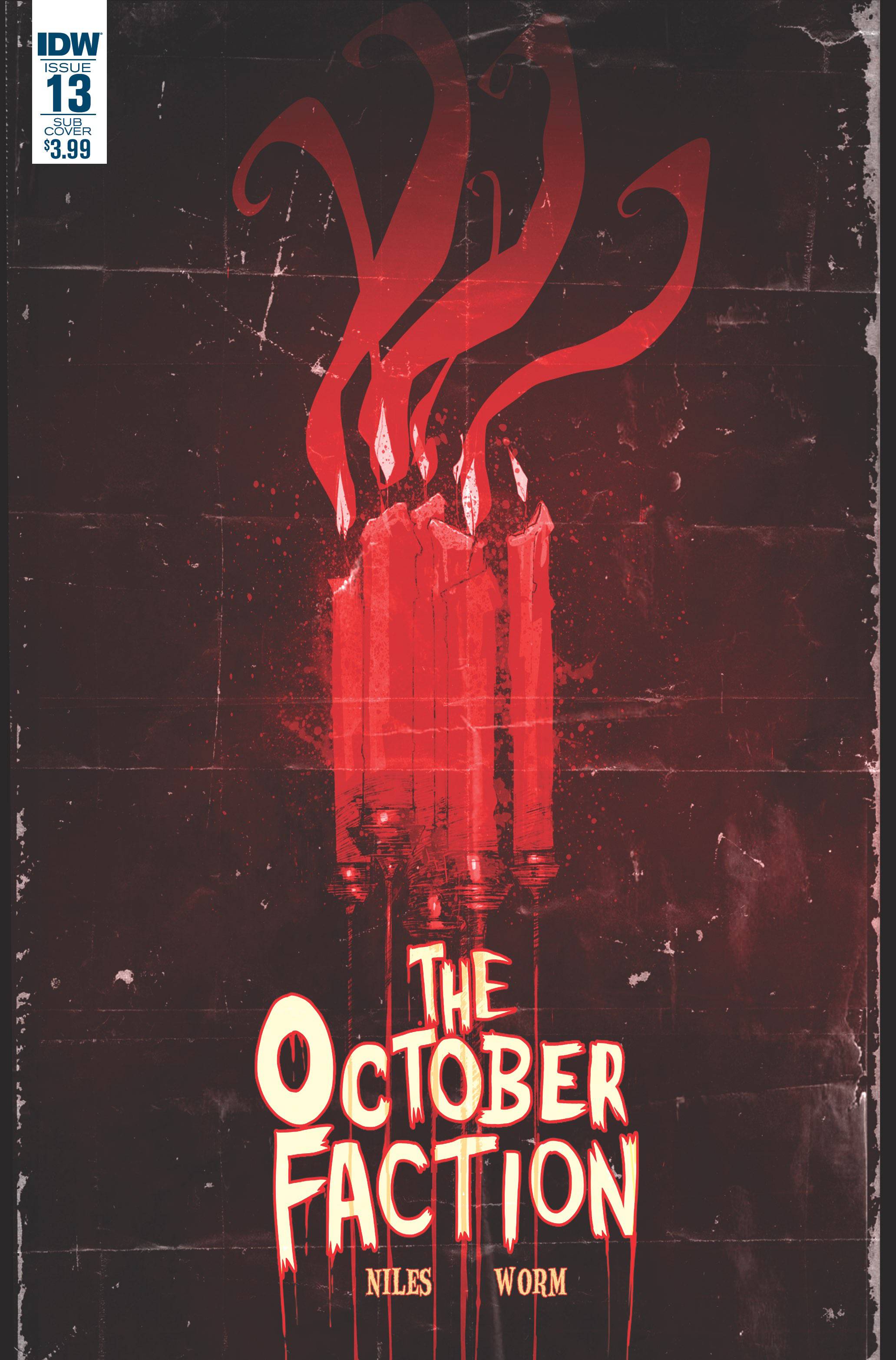 The October Faction #13 (Subscription Cover)
The Transformers #50
The Transformers #50 (10 Copy Cover)
The Transformers #50 (Hickman Cover)
The Transformers #50 (Subscription Cover)
Archie Comics (12 issues)
Archie #6 (Derek Charm Cover)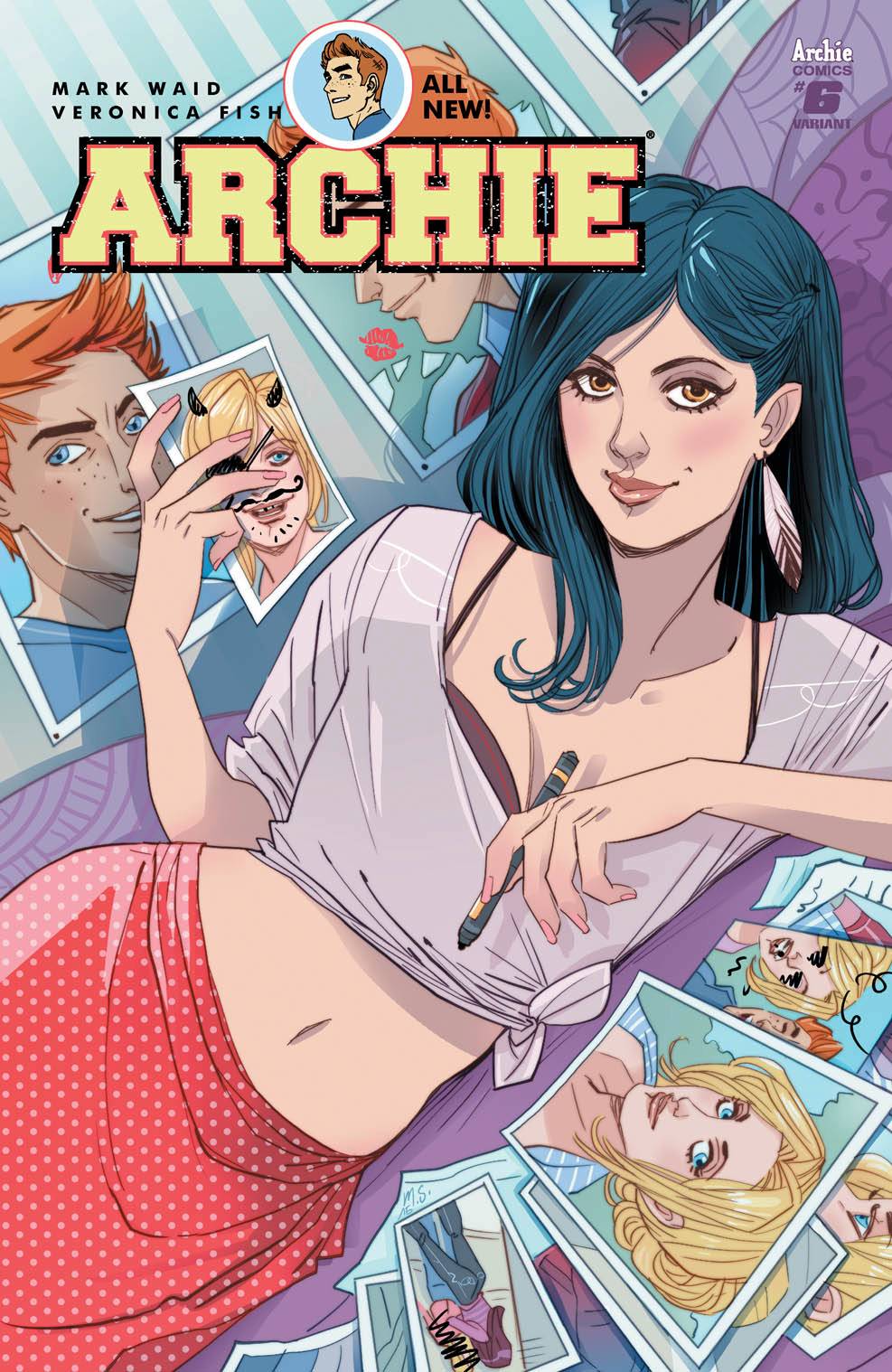 Archie #6 (Marguerite Sauvage Cover)
Archie #6 (Veronica Fish Cover)
Betty & Veronica Comics Double Digest #241
Sonic Comics Spectacular: Speed of Sound
Sonic the Hedgehog #280 (Erik Ly Cover)
The Black Hood #9 (Francavilla Cover)
The Black Hood #9 (Mack Cover)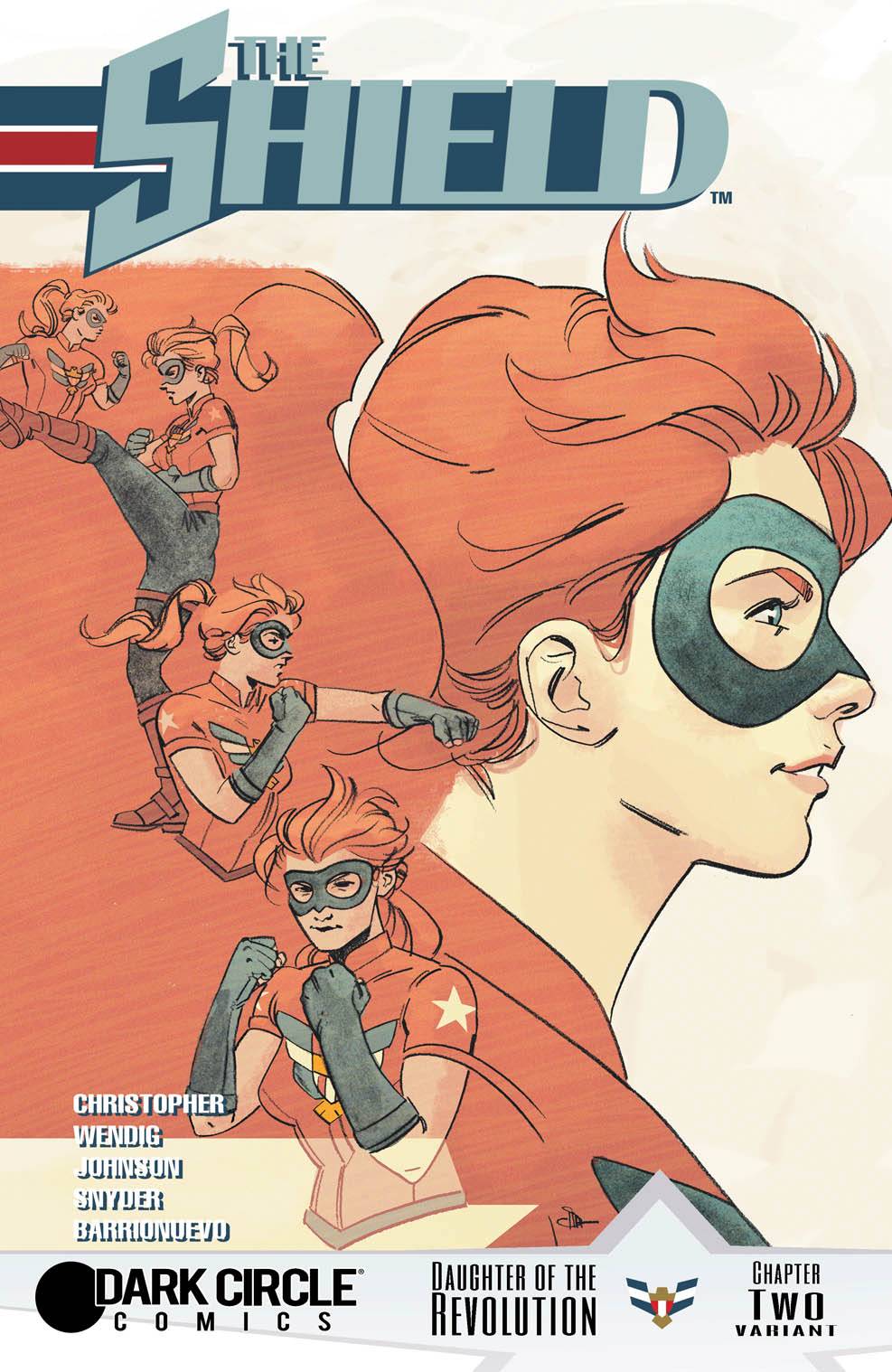 The Shield #2 (Evan Shaner Cover)
The Shield #2 (Steve Rude Cover)
The Shield #2 (Torres Cover)
The Shield #2 (Williams Cover)
Valiant (11 issues)
Divinity #1 (One Dollar Debut)
Imperium #13 (10 Copy Lee Cover)
Imperium #13 (20 Copy Ryp Cover)
Imperium #13 (CGC Replica Henry Cover)
Imperium #13 (Cafu Cover)
Imperium #13 (Gill Cover)
Wrath of the Eternal Warrior #4 (10 Copy Henry Cover)
Wrath of the Eternal Warrior #4 (20 Copy Pollina Cover)
Wrath of the Eternal Warrior #4 (Allen Cover)
Wrath of the Eternal Warrior #4 (Lafuente Cover)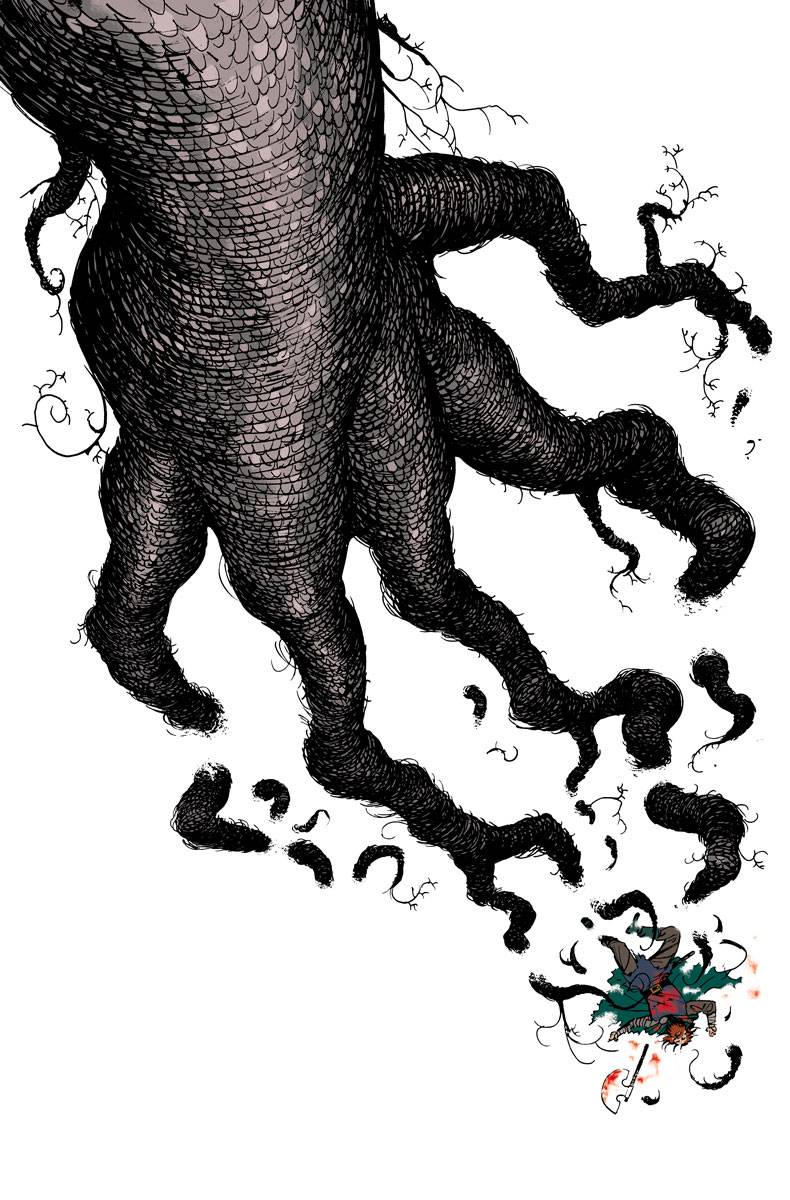 Wrath of the Eternal Warrior #4 (Martin Cover)
Action Lab (7 issues)
Hero Cats: Midnight Over Stellar City #3
Just Another Sheep #4
Kingdom Bum #3
Puppet Master #12 (Color Kill Cover)
Puppet Master #12 (Da Sacco Cover)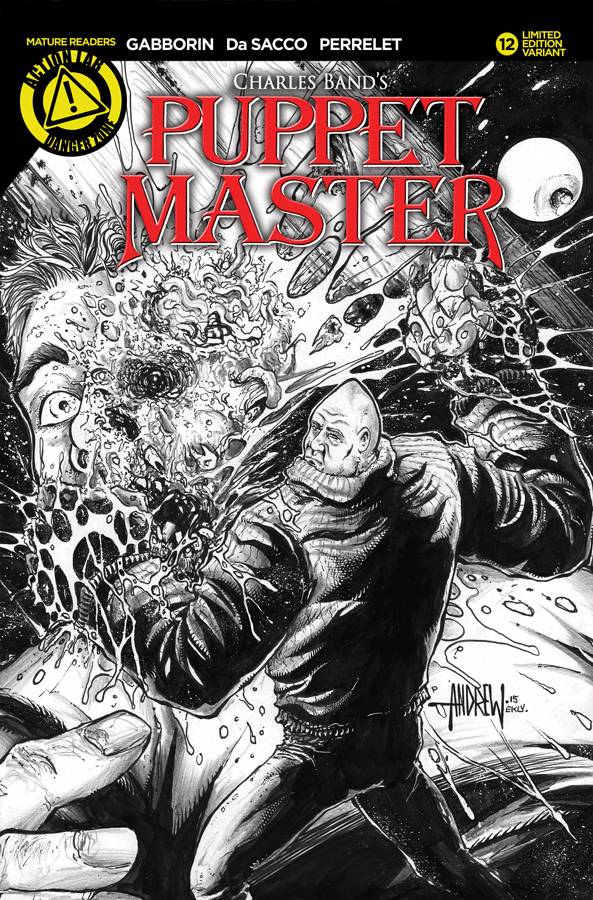 Puppet Master #12 (Sketch Kill Cover)
Zombie Tramp #19
Avatar (7 issues)
Crossed: Badlands #94
Crossed: Badlands #94 (Art Deco Cover)
Crossed: Badlands #94 (C-Day Worldwide Cover)
Crossed: Badlands #94 (Red Crossed Cover)
Crossed: Badlands #94 (Wrap Cover)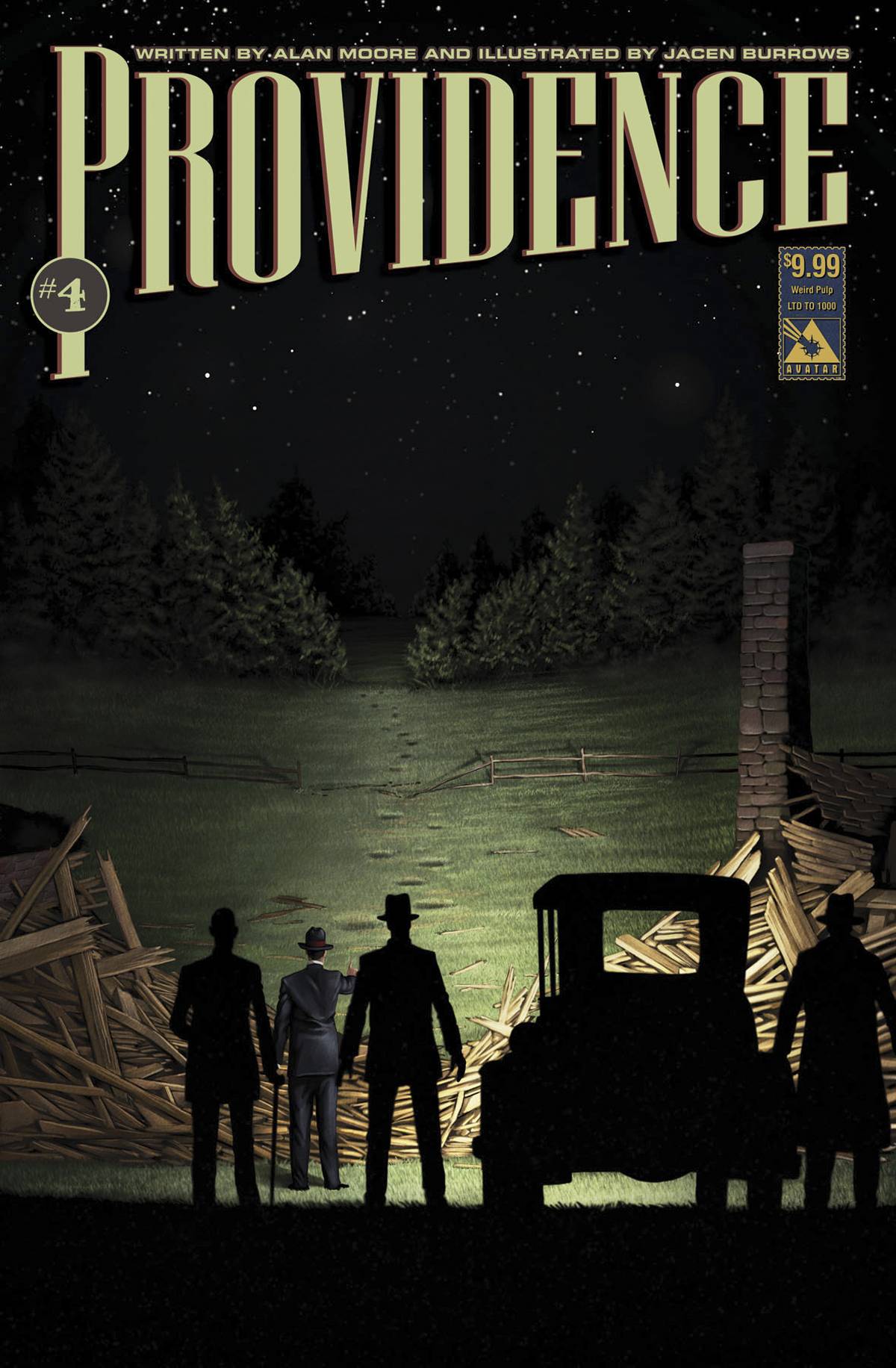 Providence #4 (Weird Pulp Cover)
Providence #5 (Weird Pulp Cover)
Vertigo (5 issues)
Astro City #32
Clean Room #5
Doom Patrol Book 1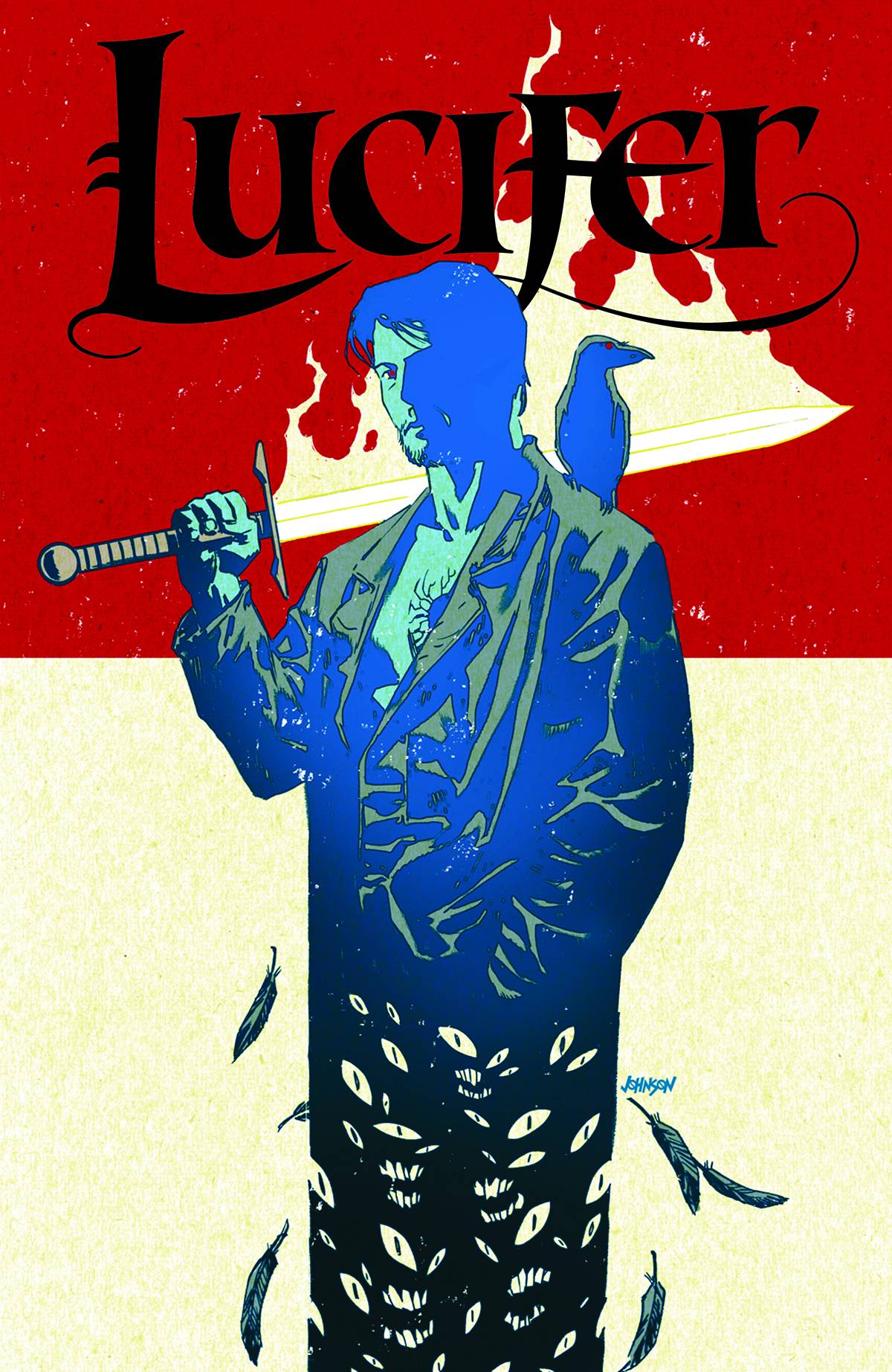 Lucifer #3
Red Thorn #4
Amryl Entertainment (4 issues)
Cavewoman: Sisters of the Arena #2 (Durham Cover)
Cavewoman: Sisters of the Arena #2 (Durham Cover)
Cavewoman: Sisters of the Arena #2 (Gully Cover)
Cavewoman: Sisters of the Arena #2 (Root Cover)
Antarctic Press (4 issues)
Gearhearts: Steampunk Glamor Revue #12
Gold Digger #229
Immortal Wings #2
Steam Wars: Bounty Hunters #2
Boundless Comics (4 issues)
Lady Death #25 (Phoenix VIP Cover)
Lady Death: Apocalypse #0 (Kickstarter Gold Leather Cover)
Lady Death: Apocalypse #2 (Century Edition 7 Cover Set)
Webwitch #4 (Costume Change 6 Cover Set)
Liquid Comics (4 issues)
The Coming of Rage #5
The Coming of Rage #5 (Biagini Cover)
The Coming of Rage #5 (Ultra Rare Black & White Cover)
The Coming of Rage #5 (Ultra Rare Black & White Cover)
Aspen Comics (3 issues)
Eternal: Soulfire #6 (Konat Cover)
Eternal: Soulfire #6 (Qualano Cover)
The Art of Big Dog Ink Vol. 1
Oni Press (3 issues)
12 Reasons Why I Love Her (10th Anniversary Edition)
Blood Feud #5
The Auteur Vol. 2: Sister Bambi
Zenescope (3 issues)
Grimm Fairy Tales: Wonderland #44 (Pantalena Cover)
Grimm Fairy Tales: Wonderland #44 (Salonga Cover)
Grimm Fairy Tales: Wonderland #44 (Watson Cover)
Aftershock Comics (2 issues)
American Monster #2
Superzero #3
Benitez Productions (2 issues)
Wraithborn #1
Wraithborn #1 (10 Copy Cover)
215 Ink (1 issue)
Enormous #5 (Lee Cover)
451 Media Group (1 issue)
Six #4
American Gothic Press (1 issue)
Broken Moon Vol. 1: Welcome to the New Age
Amigo Comics (1 issue)
Rogues! #5: Odd Parenthood
Bergen Street Press (1 issue)
Revenger Vol. 1
Bongo Comics (1 issue)
Simpsons Comics #226
Caliber Entertainment (1 issue)
The Shepherd
Canton Street (1 issue)
Race For the Moon
Creature Entertainment (1 issue)
The Gun #2
Devil's Due (1 issue)
Killdarlings
Drawn and Quarterly (1 issue)
Puke Force
Graphic India (1 issue)
Shikari Force: Hunters #1
Hermes Press (1 issue)
Mandrake: The Magician – The Complete King Years Vol. 1
Jet City Comics (1 issue)
King #4
Mike Wolfer Entertainment (1 issue)
Daughters of the Dark Oracle #1 (Orgy of Vampires Cover)
Moonstone Books (1 issue)
Kolchak: The Night Strangler Files
NBM (1 issue)
Dungeon: Monstres Vol. 6: The Great Animator
Papercutz (1 issue)
Disney's Fairies Vol. 18
Rebellion / 2000 AD (1 issue)
Judge Dredd: Dead Zone
Red 5 (1 issue)
Seven Percent #5
Stranger Comics (1 issue)
Dusu: Path of the Ancient #1