By: JD Hardin
Tomorrow is Christmas Eve, and there's nothing better to give your favorite nerd than comic books. Beautifully bagged and boarded, full of adventure, mystery, and action, you'll be hard pressed to find a gift with the same low price tag. With prices ranging from $2.99, you could easily buy several at a time (most of us do). Not to mention all the shirts, figures, toys, buttons, hats, and so much more you can find at your typical comic book store.
Be your nerd's hero, buy them comics. Here's what's available today.
Don't forget, you can win free stuff!!! Vote for the best of 2015 here!!!
Marvel Comics (39 issues)
Angela: Queen of Hel #3
Angela: Queen of Hel #3 (Sienkiewicz Cover)
Astonishing Ant-Man #3
Astonishing Ant-Man #3 (Farinas Cover)
Astonishing Ant-Man #3 (Hembeck Cover)
Captain America: Sam Wilson #4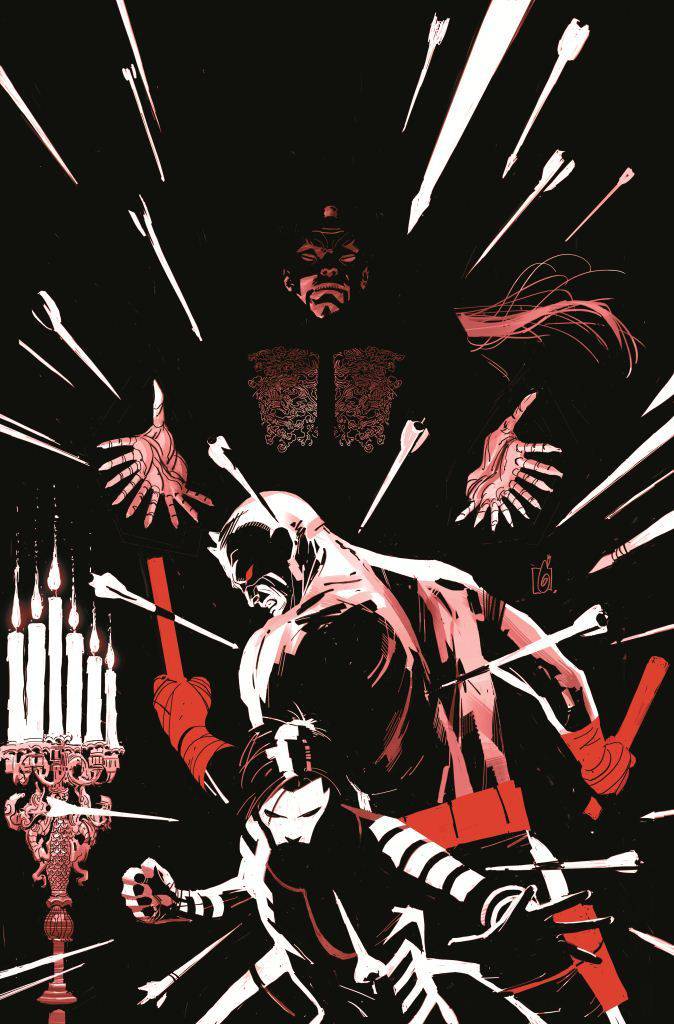 Daredevil #2
Daredevil #2 (Hembeck Cover)
Daredevil #2 (Variant Cover)
Darth Vader #14
Darth Vader #14 (Mann Connecting Cover)
Deadpool #4
Deadpool #4 (Koblish Secret Comic Cover)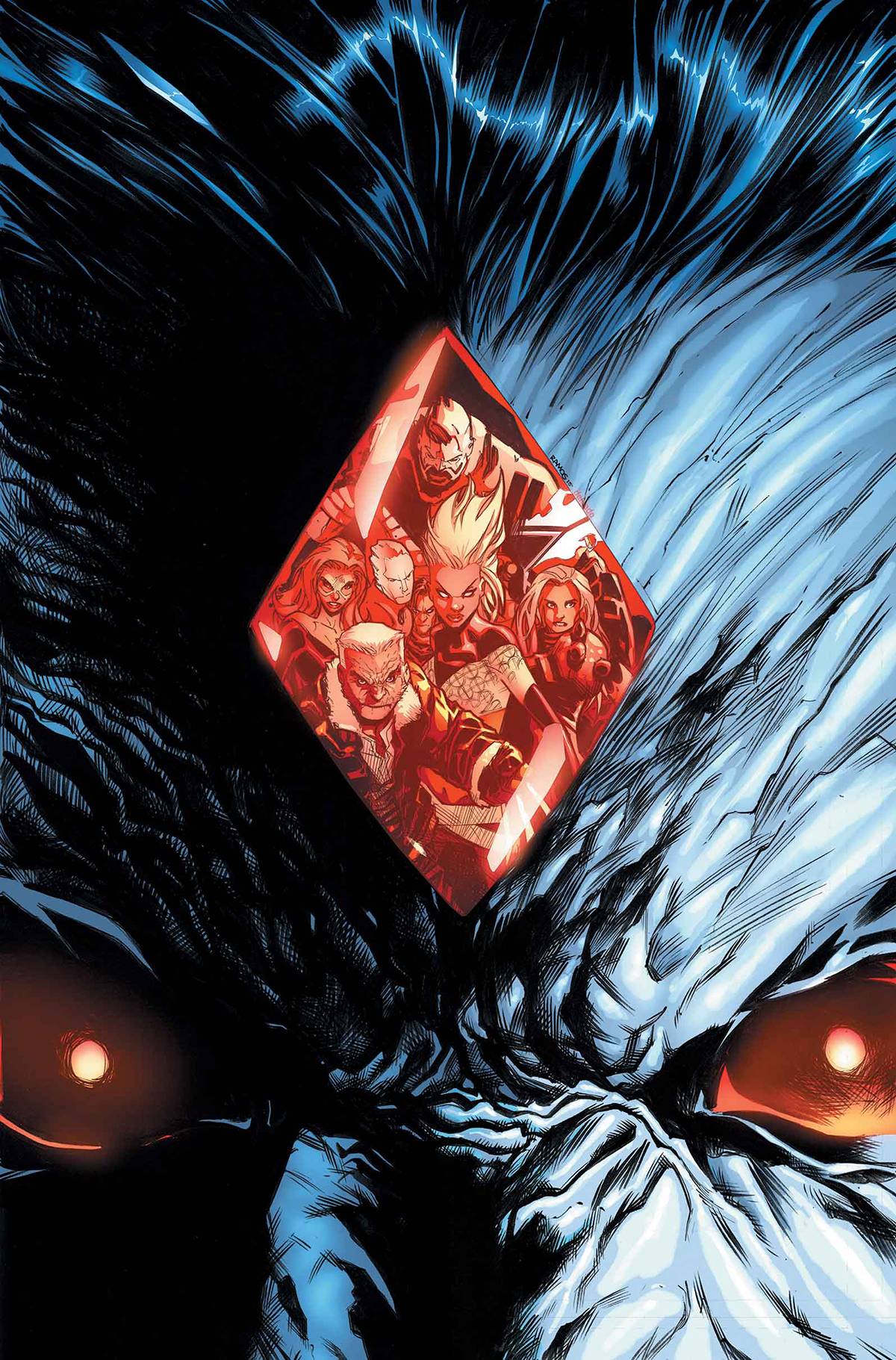 Extraordinary X-Men #4
Figment 2 #4
Figment 2 #4 (Christopher Action Figure Cover)
Future Imperfect
Guidebook to the Marvel Cinematic Universe: Thor
Marvel Universe: Ultimate Spider-Man – Spider-Verse #2
Master of Kung Fu
Moon Girl and Devil Dinosaur #2
Moon Girl and Devil Dinosaur #2 (Campion Cover)
New Avengers #4
New Avengers #4 (Raney Marvel '92 Cover)
Patsy Walker, a.k.a. Hellcat #1
Patsy Walker, a.k.a. Hellcat #1 (Campbell Cover)
Patsy Walker, a.k.a. Hellcat #1 (Christopher Action Figure Cover)
Patsy Walker, a.k.a. Hellcat #1 (Perez Cover)
Patsy Walker, a.k.a. Hellcat #1 (Pulido Hip Hop Cover)
Patsy Walker, a.k.a. Hellcat #1 (Sauvage Cover)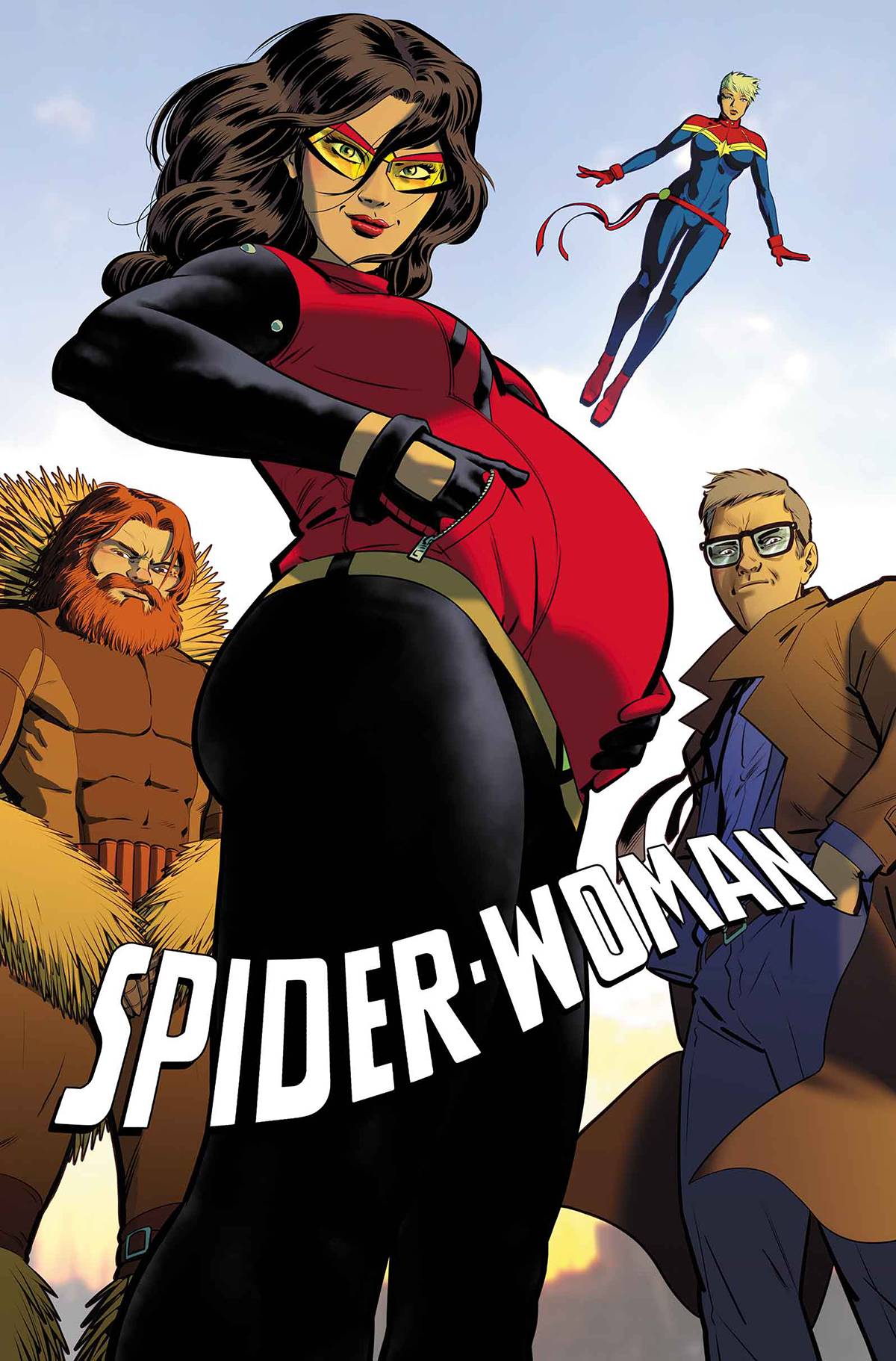 Spider-Woman #2
Spider-Woman #2 (Doyle Cover)
Star-Lord #2
Star-Lord #2 (Carreon Cover)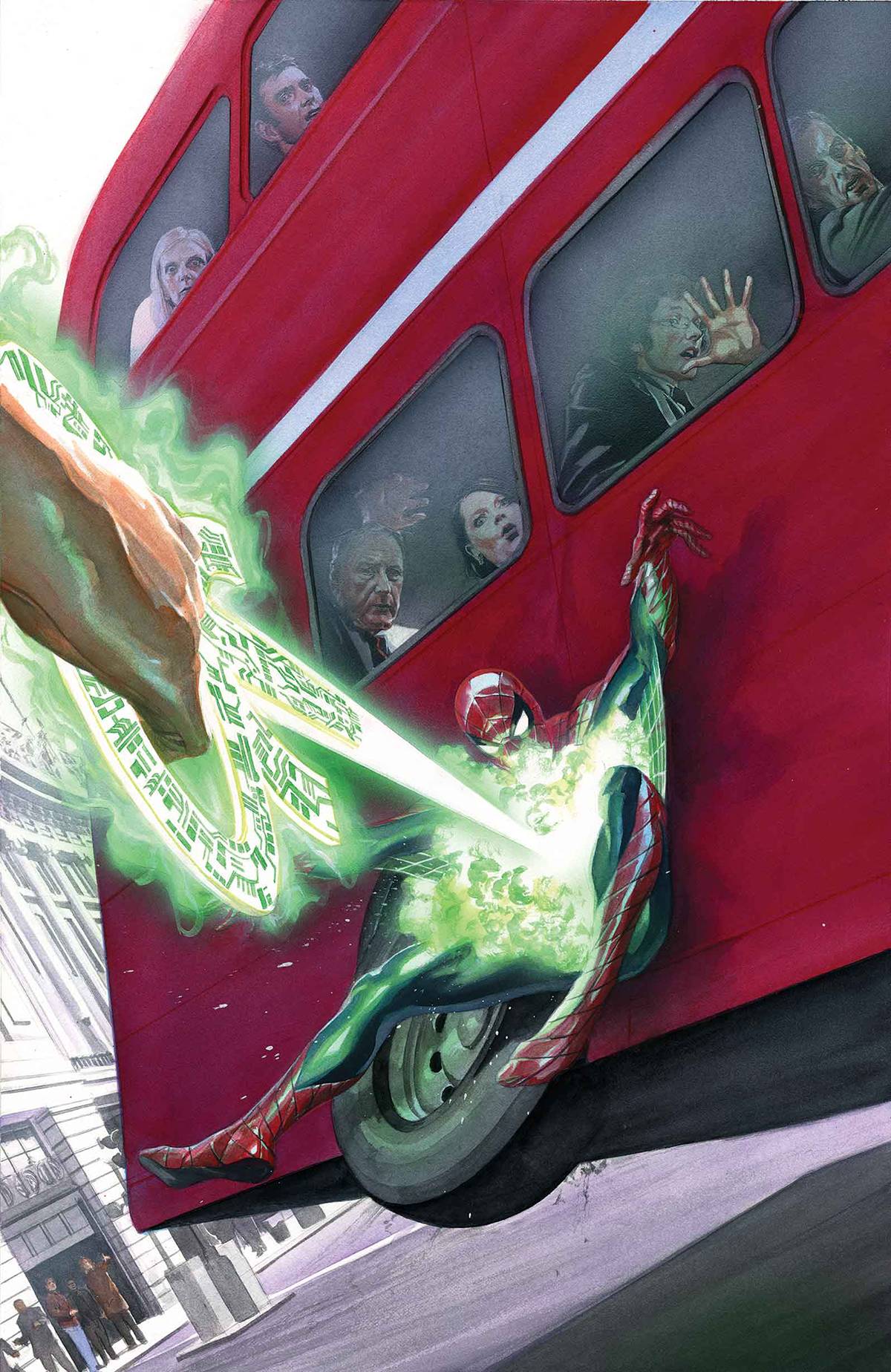 The Amazing Spider-Man #5
Venom: Space Knight #2
Venom: Space Knight #2 (Allred Cover)
Where Monsters Dwell: The Phantom Eagle Flies the Savage Skies
X-Men: The Gift
DC Comics (28 issues)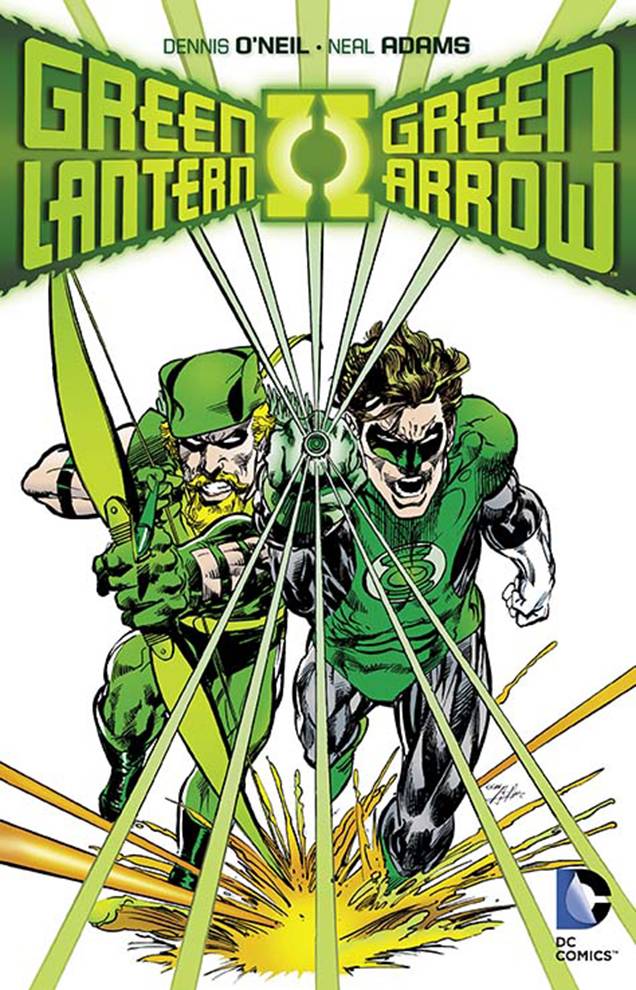 Absolute Green Lantern / Green Arrow
Action Comics Vol. 6: Superdoom
Action Comics Vol. 7: Under the Skin
Aquaman #47
Batman '66 Meets The Man from U.N.C.L.E. #1
Batman '66 Meets The Man from U.N.C.L.E. #1 (Variant Cover)
Batman and Robin Eternal #12
Batman: Arkham Knight #12
Cyborg #6
DC Comics Bombshells #7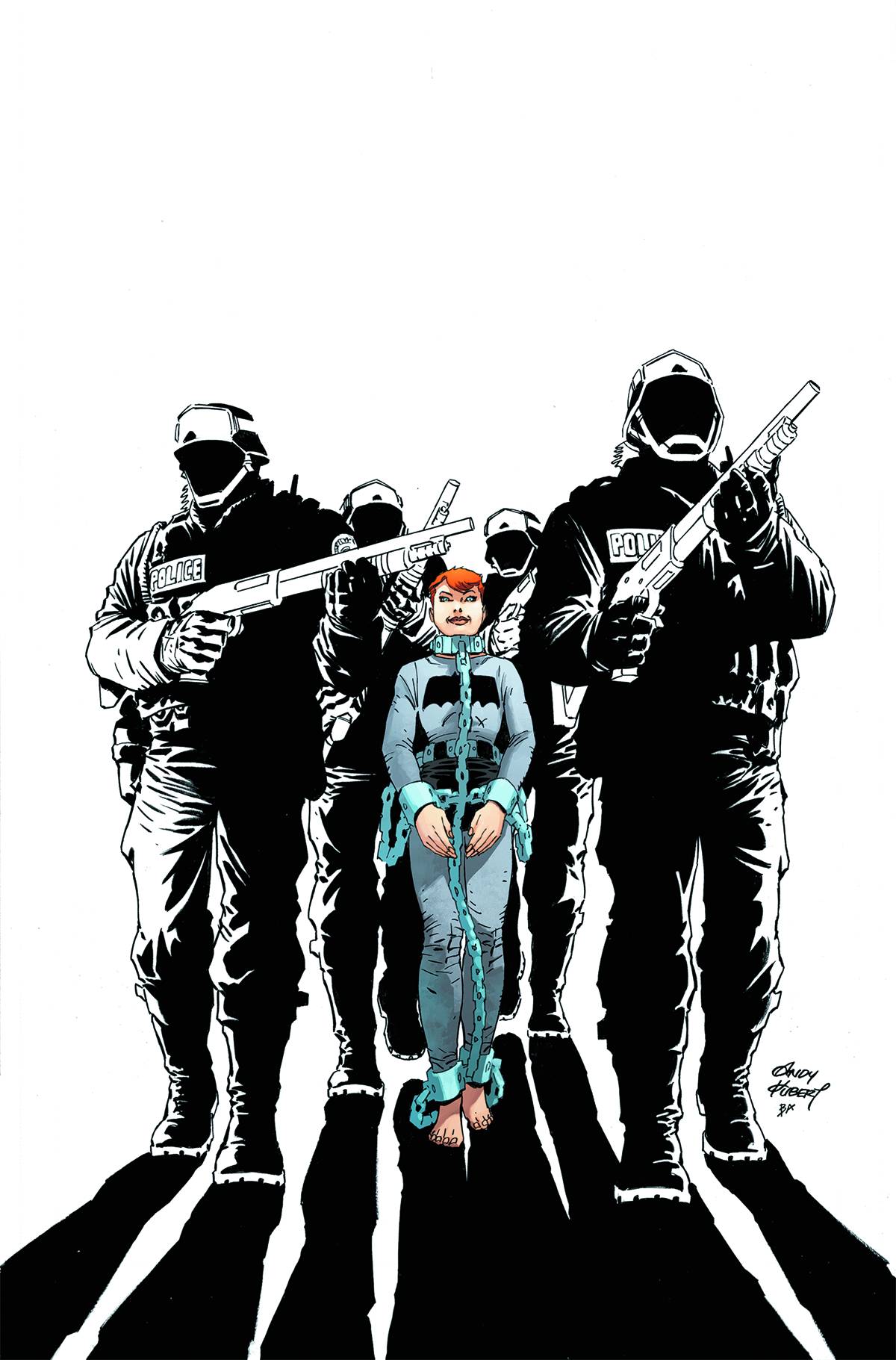 Dark Knight III: The Master Race #2
Dark Knight III: The Master Race #2 (Chiang Cover)
Dark Knight III: The Master Race #2 (Janson Cover)
Dark Knight III: The Master Race #2 (Miller Cover)
Dark Knight III: The Master Race #2 (Risso Cover)
Deathstroke #13
Deathstroke: The Terminator Vol. 2: Sympathy
Gotham by Midnight #12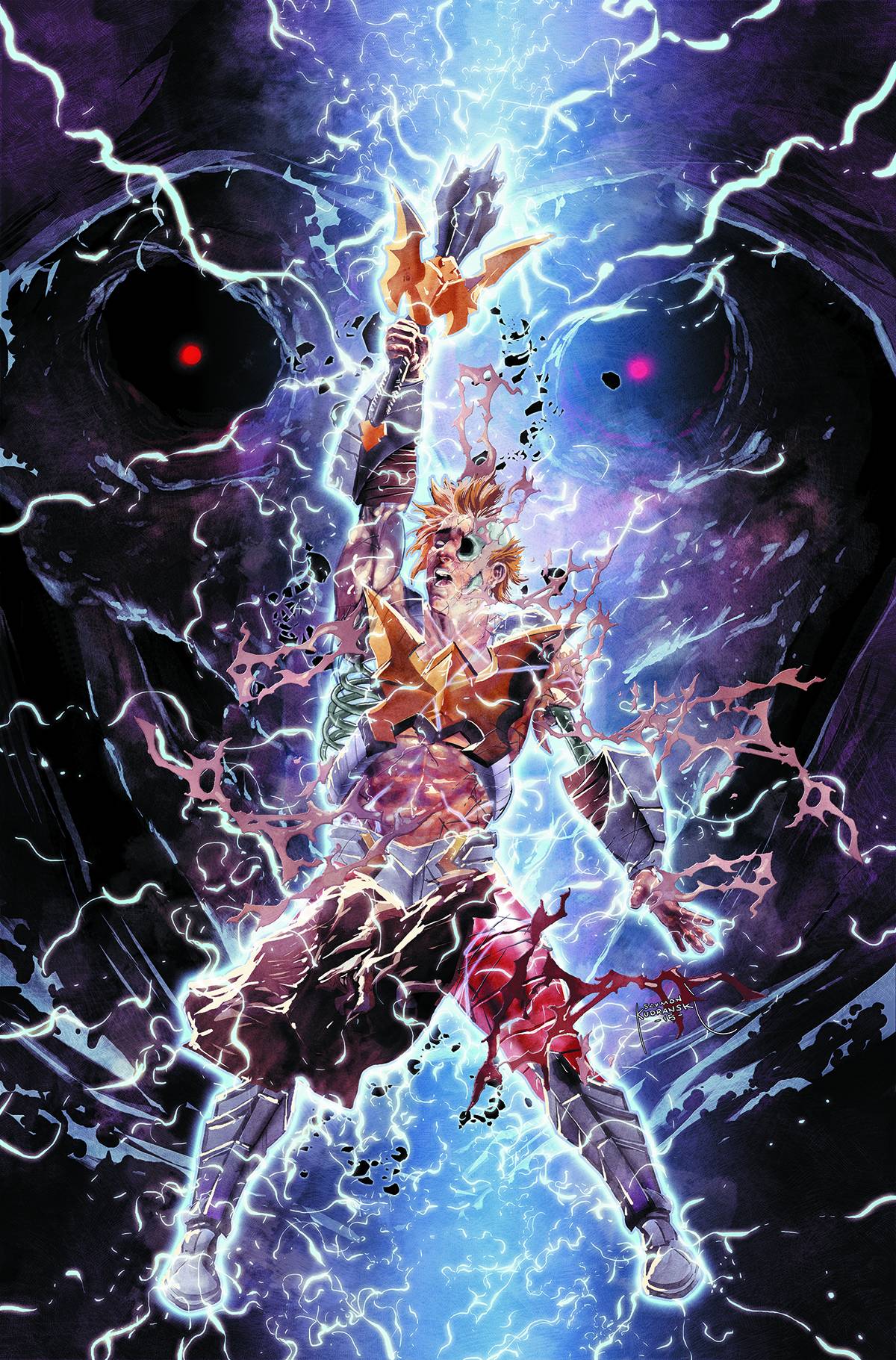 He-Man: The Eternity War #13
Justice League 3001 #7
Justice League of America #6
Justice League of America #6 (Looney Tunes Cover)
Robin: Son of Batman #7
Sinestro #18
Superman #47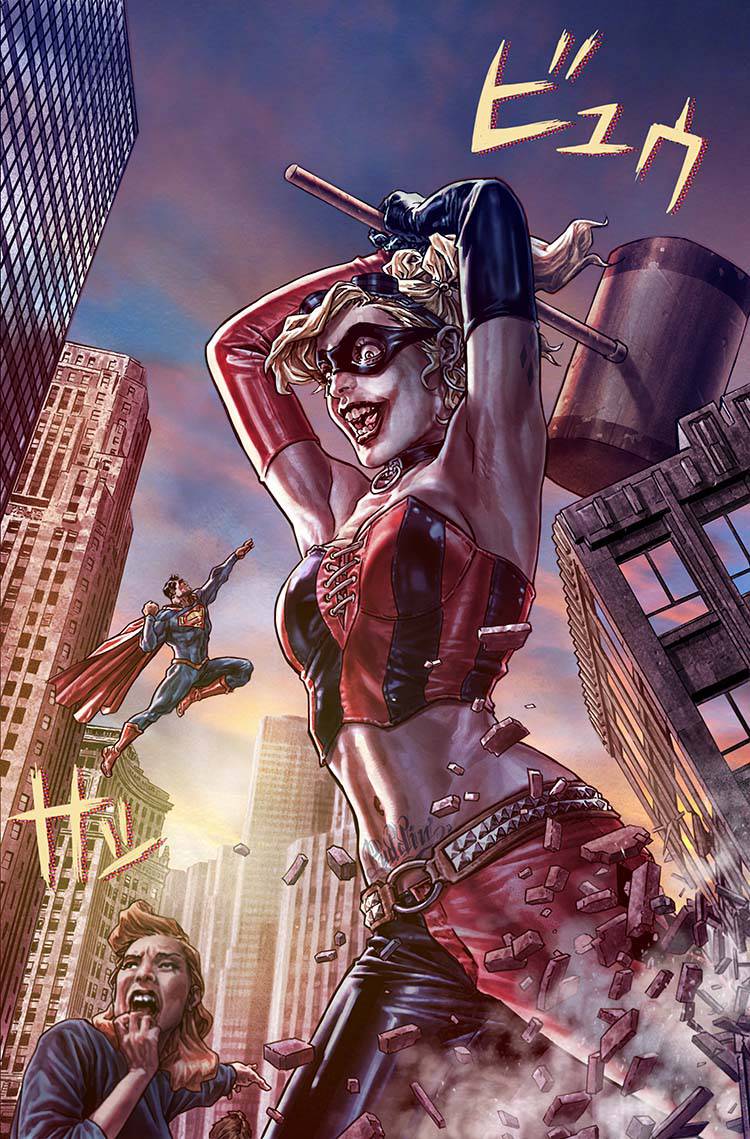 Superman #47 (Variant Cover)
Teen Titans #15
Titans Hunt #3
IDW Publishing (26 issues)
Crystal Cadets
Dave Stevens: Stories & Covers
G.I. Joe: A Real American Hero #222
G.I. Joe: A Real American Hero #222 (Subscription Cover)
Horror by Heck
Polly and Her Pals: Complete Sunday Comics Vol. 2: 1928-1930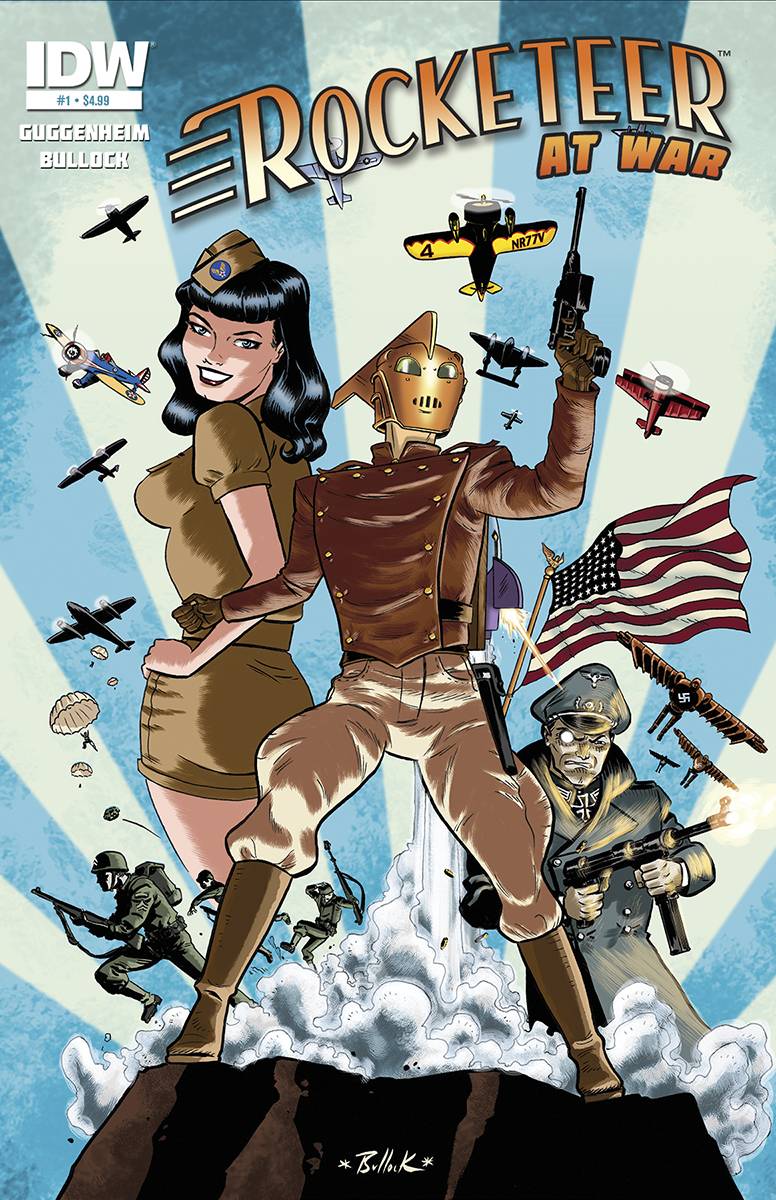 Rocketeer: At War #1
Star Wars Artifact Edition
String Divers #5
String Divers #5 (Subscription Cover)
Teenage Mutant Ninja Turtles #53
Teenage Mutant Ninja Turtles #53 (10 Copy Cover)
Teenage Mutant Ninja Turtles #53 (Subscription Cover)
Teenage Mutant Ninja Turtles: The Ultimate Collection Vol. 6
The Amazing Spider-Man: The Ultimate Newspaper Comics Vol. 2: 1979-1981
The Transformers Holiday Special
The Transformers Holiday Special (Subscription Cover)
The Transformers: More Than Meets the Eye #48
The Transformers: More Than Meets the Eye #48 (Subscription Cover)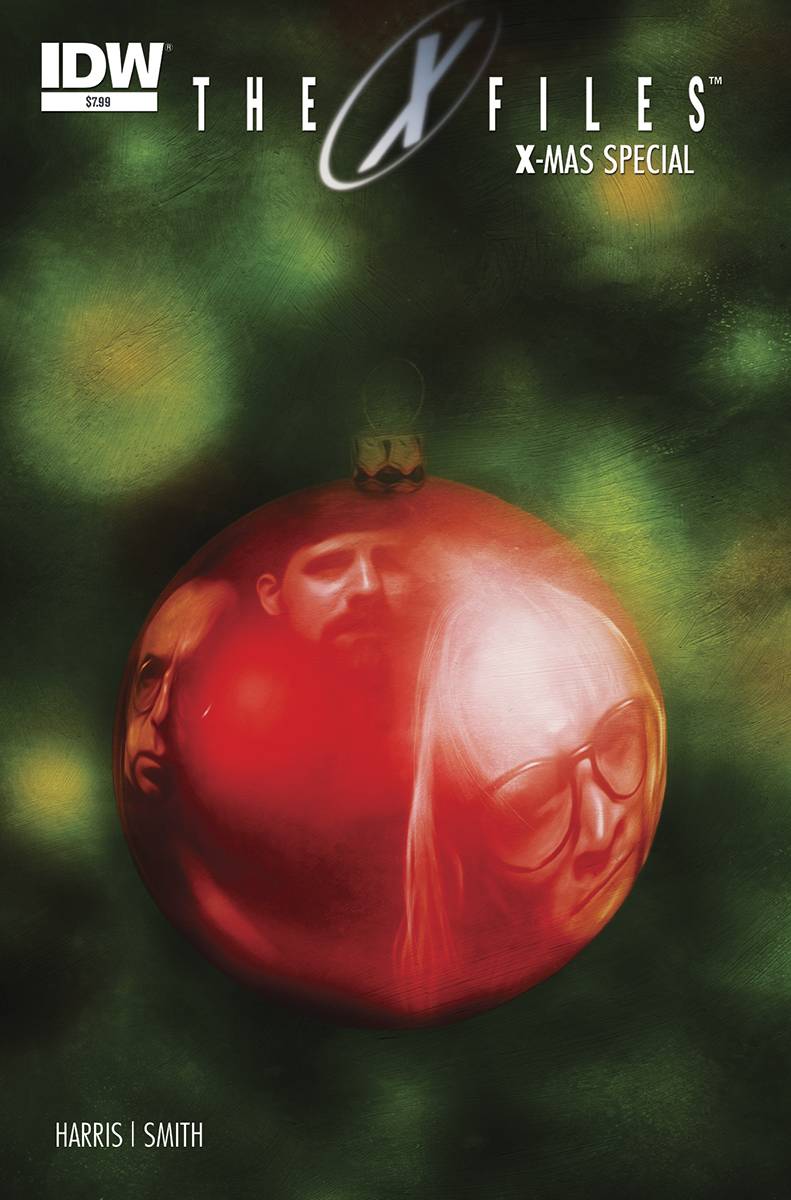 The X-Files X-Mas Special
The X-Files X-Mas Special (Subscription Cover)
Transformers vs. G.I. Joe #10
Transformers vs. G.I. Joe #10 (Subscription Cover)
Walt Disney's Comics and Stories #726
Walt Disney's Comics and Stories #726 (Subscription Cover)
Walt Disney's Donald Duck: The Complete Daily Newspaper Comics Vol. 2
Valiant (16 issues)
Bloodshot: Reborn #1 (One Dollar Debut Edition)
Bloodshot: Reborn #9 (10 Copy Gill Cover)
Bloodshot: Reborn #9 (20 Copy Ryp Cover)
Bloodshot: Reborn #9 (Fabry Cover)
Bloodshot: Reborn #9 (Johnson Cover)
Bloodshot: Reborn #9 (Suayan Cover)
Rai #12 (20 Copy Lee Cover)
Rai #12 (Interlocking Crain Cover)
Rai #12 (Interlocking Crain Cover)
Rai #12 (Sook Cover)
The Death-Defying Doctor Mirage: Second Lives #1 (10 Copy Evans Cover)
The Death-Defying Doctor Mirage: Second Lives #1 (20 Copy Skelly Cover)
The Death-Defying Doctor Mirage: Second Lives #1 (De La Torre Cover)
The Death-Defying Doctor Mirage: Second Lives #1 (Djurdjevic Cover)
The Death-Defying Doctor Mirage: Second Lives #1 (Linewide Coover Cover)
The Death-Defying Doctor Mirage: Second Lives #1 (Wada Cover)
Image Comics (15 issues)
Chew #53
Deadly Class #17
Invisible Republic #8
Island #5
Jupiter's Circle #2 (Quitely Cover)
Jupiter's Circle #2 (Sienkiewicz Cover)
Kaptara Vol. 1: Fear Not, Tiny Alien
Nameless #6
Outcast #14
Pretty Deadly #7
Roche Limit Vol. 2: Clandestiny
Saga #32
Sidekick #12 (Mandrake & HiFi Cover)
Sidekick #12 (Templesmith Cover)
The Covenant #5 (Liefeld Cover)
BOOM! Studios (14 issues)
Adventure Time: Marceline Gone Adrift
Arcadia #7
Deep State Vol. 2
Diesel #4
Escape From New York #13
Fiction Squad
Gunnerkrigg Court Vol. 2: Research
Klaus #1 (2nd Printing)
Munchkin #12
Peanuts #29
Teen Dog
The Woods Vol. 3
Venus #1
Wild's End: The Enemy Within #4
Dynamite Entertainment (12 issues)
Alice Cooper vs. Chaos! #4 (Rare Chin Virgin Cover)
Grumpy Cat #3 (Rare Uy Virgin Cover)
John Carter: Warlord of Mars #14 (10 Copy Cover)
John Carter: Warlord of Mars #14 (20 Copy Cover)
John Carter: Warlord of Mars #14 (30 Copy Cover)
John Carter: Warlord of Mars #14 (Casas Cover)
John Carter: Warlord of Mars #14 (Lupacchino Cover)
John Carter: Warlord of Mars #14 (Malsuni Cover)
John Carter: Warlord of Mars #14 (Subscription Cover)
Precinct #1 (Rare Benitez Virgin Cover)
The Spirit #6 (Powell Cover)
Voltron: From the Ashes #4
Titan Books (12 issues)
Doctor Who: New Adventures with the Eleventh Doctor, Year Two #4 (Brooks Subscription Photo Cover)
Doctor Who: New Adventures with the Eleventh Doctor, Year Two #4 (Cassara & Guerrero Cover)
Doctor Who: New Adventures with the Twelfth Doctor #15 (Myers Cover)
Doctor Who: New Adventures with the Twelfth Doctor #15 (Ronald Cover)
Doctor Who: New Adventures with the Twelfth Doctor #15 (Slorance Cover)
Doctor Who: New Adventures with the Twelfth Doctor #15 (Subscription Photo Cover)
Doctor Who: New Adventures with the Twelfth Doctor, Year Two #1 (Brooks Subscription Photo Cover)
Doctor Who: New Adventures with the Twelfth Doctor, Year Two #1 (Jake Cover)
Doctor Who: New Adventures with the Twelfth Doctor, Year Two #1 (Sketch Cover)
Doctor Who: New Adventures with the Twelfth Doctor, Year Two #1 (Stott Cover)
Wakfu #1
Wakfu #1 (Subscription Cover)
Dark Horse Comics (11 issues)
Astro Boy Vol. 2 (Omnibus)
B.P.R.D.: Hell On Earth Vol. 12: Metamorphosis
Buffy the Vampire Slayer, Season 10 #22
Buffy the Vampire Slayer, Season 10 #22 (Isaacs Cover)
Fight Club 2 #8 (Mack Cover)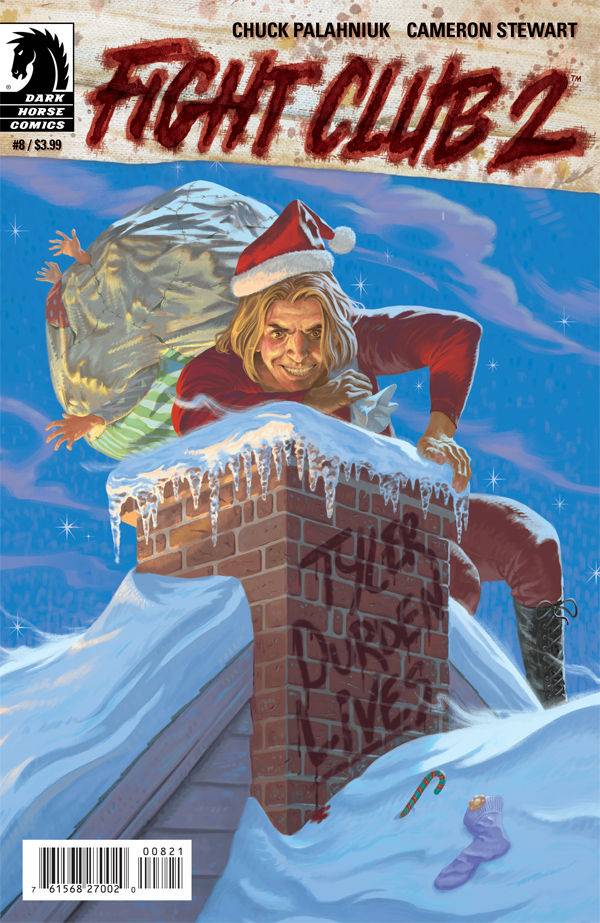 Fight Club 2 #8 (Morris Cover)
Itty Bitty Hellboy: The Search for the Were-Jaguar #2
King Conan: Wolves Beyond the Border #1
Paybacks #4
Plants vs. Zombies: Garden Warfare #3
The Kurosagi Corpse Delivery Service Vol. 2 (Omnibus)
Zenescope (8 issues)
Aliens vs. Zombies #5 (Anderson Cover)
Aliens vs. Zombies #5 (Cafaro Cover)
Aliens vs. Zombies #5 (Metcalf Cover)
Aliens vs. Zombies #5 (Spay Cover)
Grimm Fairy Tales: Robyn Hood Vol. 3: Attitude Adjustment
Grimm Fairy Tales: Tales of Terror #3 (Bifulco Cover)
Grimm Fairy Tales: Tales of Terror #3 (Eric J Cover)
Grimm Fairy Tales: Tales of Terror #3 (Sanapo Cover)
Oni Press (6 issues)
Blood Feud #3
Hellbreak #9
Rick & Morty #9 (Pauson Cover)
Rick and Morty #9
Stringers #5
Stringers #5 (Mercado Cover)
Vertigo (6 issues)
Art Ops #3
Astro City #30
Jacked #2
Last Gang in Town #1
Scalped Book 3 (Deluxe Edition)
The Demon Vol. 1: Hell's Hitman
Action Lab (5 issues)
Cyrus Perkins and the Haunted Taxi Cab #3
Princeless: Make Yourself #0
Puppet Master #10
Puppet Master #10 (Lumsden Cover)
Puppet Master #10 (Sketch Cover)
Archie Comics (3 issues)
Betty and Veronica Comics Double Digest #239
Mega Man #55 (Jampole Cover)
Sonic Universe #83 (Rafa Knight Cover)
Devil's Due (3 issues)
Mercy Sparx #10
Witchfinder General #1
Zen: Hard Bounty #3
Seven Seas (3 issues)
Citrus Vol. 4
D Frag Vol. 7
Freezing Omnibus Vol. 3
Aspen Comics (2 issues)
Fathom: Blue #6 (Lorenzana Cover)
Fathom: Blue #6 (Qualano Cover)
Fantagraphics (2 issues)
Cheech Wizard's Book of Me
Hip Hop Family Tree #5
Graphic India (2 issues)
Chakra: The Invincible #6
Shadow Tiger #4
Red 5 (2 issues)
Seven Percent #3
Seven Percent #4
Yen Press (2 issues)
Inu X Boku SS Vol. 9
Monthly Girls: Nozaki Kun Vol. 1
451 Media Group (1 issue)
Self Storage #3
AC Comics (1 issue)
Femforce #173
Alterna Comics (1 issue)
The Chair (Special Edition)
Ape Entertainment (1 issue)
Sesame Street: Blast from the Past
Avatar (1 issue)
Crossed + One Hundred #6 (CGC Numbered Edition)
Canton Street (1 issue)
Moon Girl #1
Jet City Comics (1 issue)
King #3
Kenzer and Company (1 issue)
Knights of the Dinner Table #226
Kodansha Comics (1 issue)
Ninja Slayer Kills Vol. 2
PS Artbooks (1 issue)
Pre-Code Classics: Witchcraft Vol. 1 (Slipcase Edition)
Pak Man Productions (1 issue)
Code Monkey Save World
Toonhound Studios (1 issue)
Table Titans Vol. 1: First Encounters