By: JD Hardin
In case you haven't noticed, our poll to pick the best of 2015 is up and we're taking votes. (CLICK HERE TO VOTE) We will also be doing a year end giveaway contest. The only way to enter the contest is to go vote.
The prize will include (but not be limited to)
The Joker Batman-Batman Funko Pop Vinyl
Aphrodite IX #9 Top Cow Store Exclusive Cover signed by Matt Hawkins
Captain Malcolm Reynolds Pop Vinyl
If 20 or more votes are entered the winner will also receive The Boondock Saints Trade Paper Back
…and much, much more.
Having said all that, I'll keep things short and sweet, there's a lot of great stuff coming out this week. Judge Dredd returns as does Lucifer. The Tithe, Beauty, Batman: Europa, and many more drop their next issue. Pick your poison and get to your local comic book store to get your fix.
Marvel Comics (63 issues)
All-New Inhumans #2
All-New Inhumans #2 (Andrews Cover)
All-New X-Men #2
All-New X-Men #2 (Lee Cover)
Captain America: Civil War Prelude #1
Darth Vader Annual #1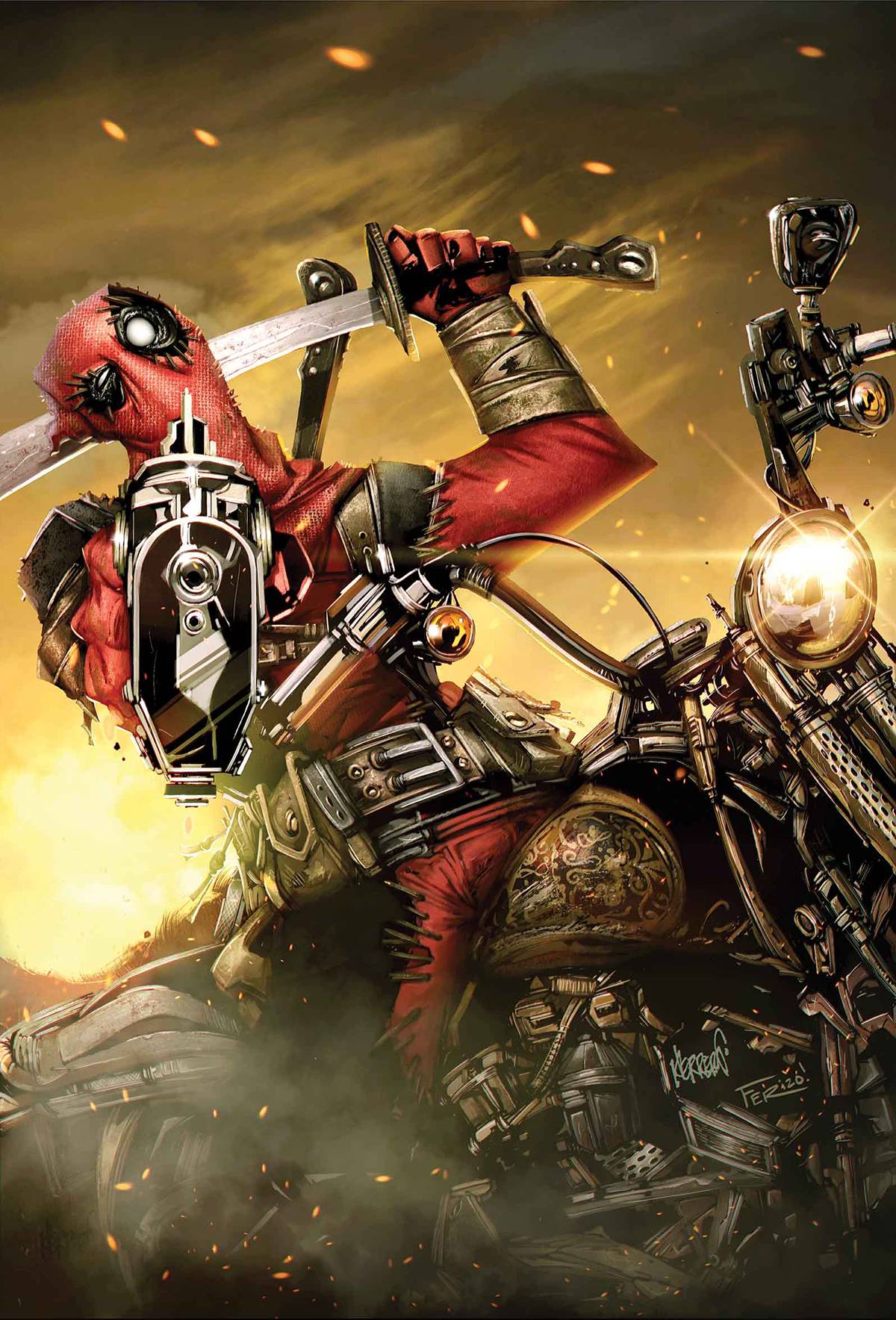 Deadpool #3.1: Tres Punto Uno
Doctor Strange #1 (Quesada Cover)
Doctor Strange #1 (Quesada Sketch Cover)
Howard the Duck #1 (Lim Gwenpool Sketch 2nd Printing)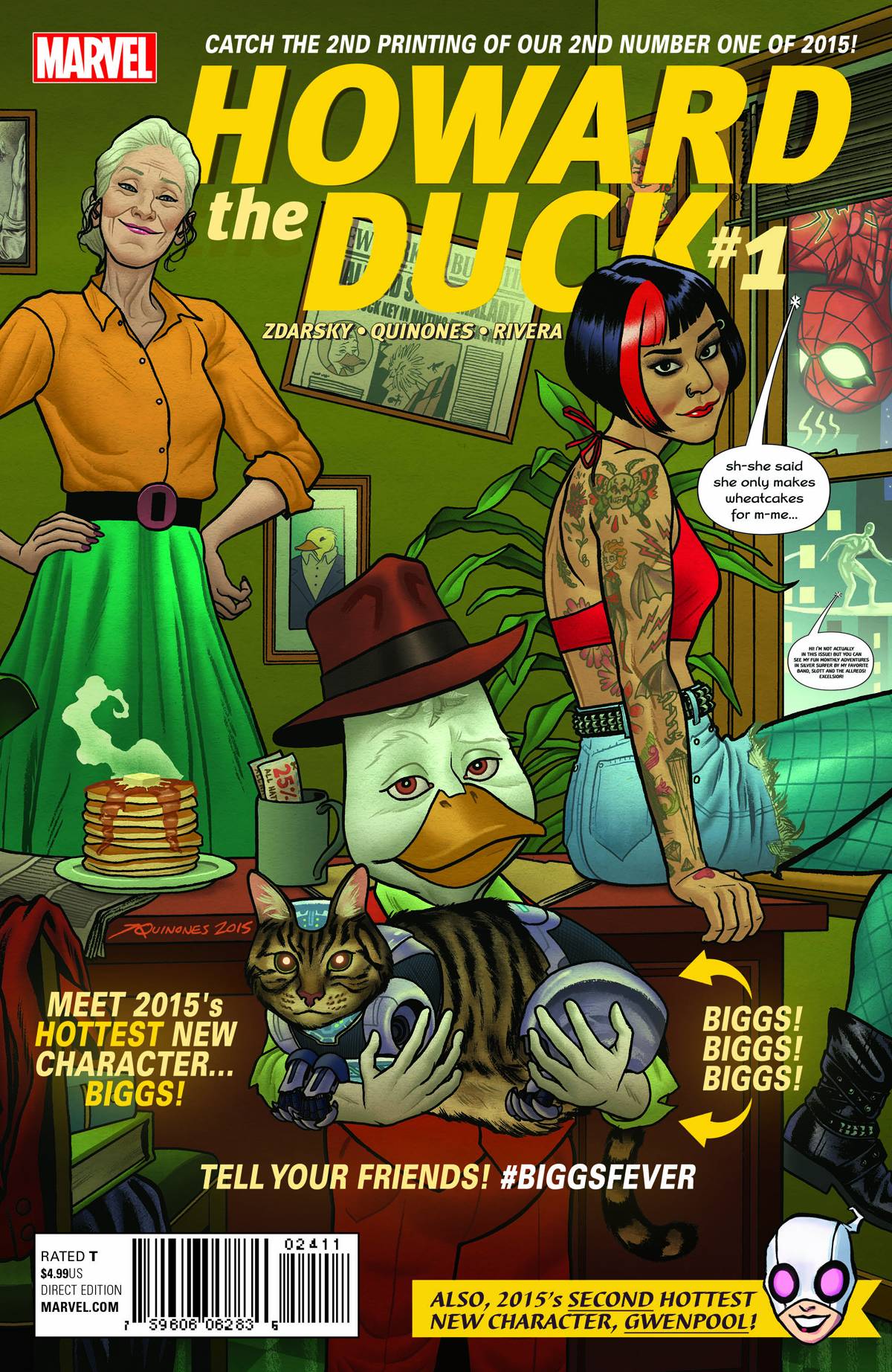 Howard the Duck #1 (Quinones 2nd Printing)
Illuminati #2 (Tedesco Cover)
Inferno: Warzones
Kanan: The Last Padawan #9
M.O.D.O.K.: Assassin
Marvel Universe: Avengers Assemble, Season Two #14
Ms. Marvel #2
Ms. Marvel #2 (Campbell Marvel '92 Cover)
Ms. Marvel #2 (Christopher Action Figure Two Pack Cover)
Ms. Marvel #2 (Hembeck Cover)
Ms. Marvel #2 (Miyazawa Cover)
Silk #2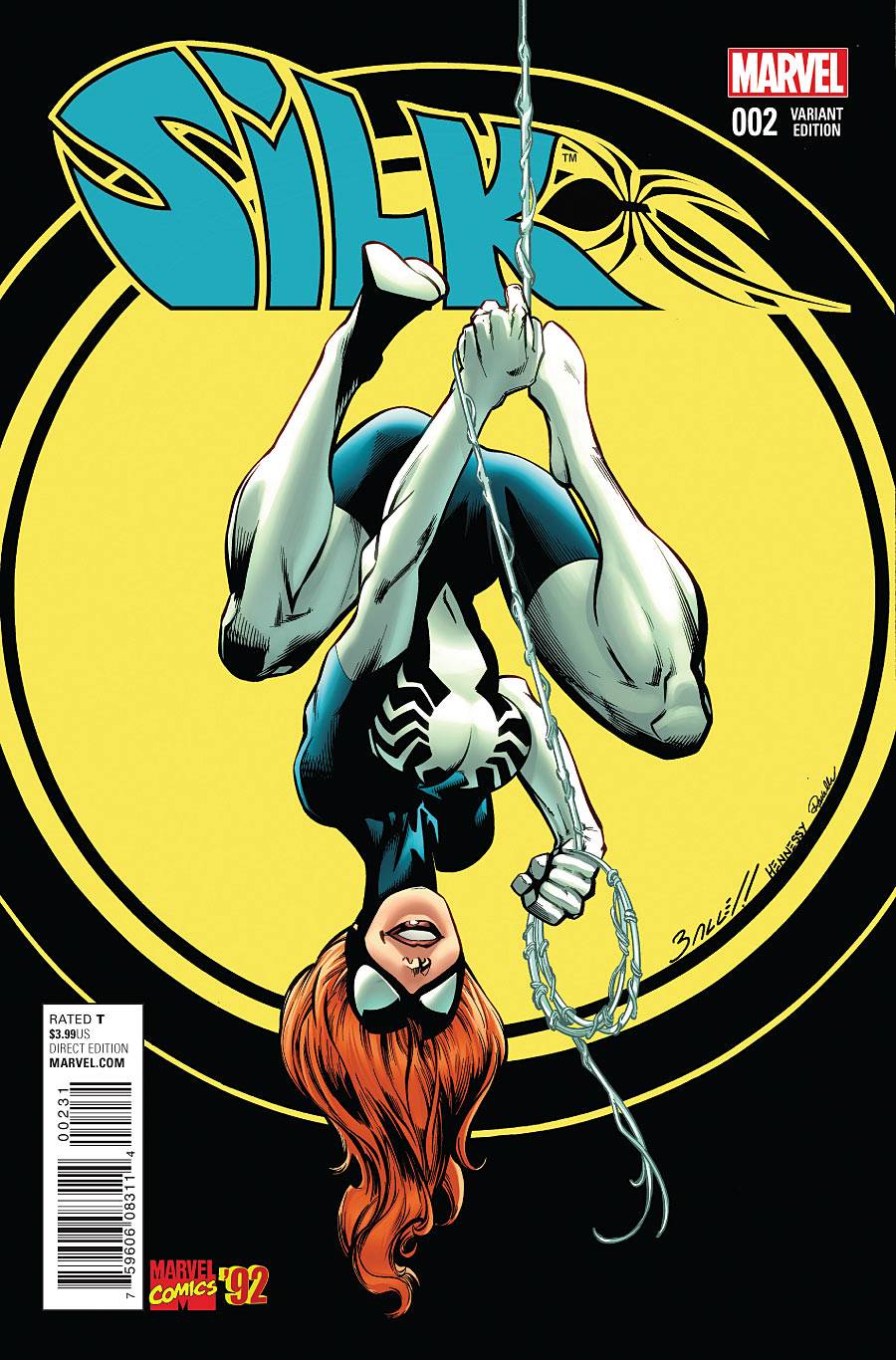 Silk #2 (Bagley Marvel '92 Cover)
Silk #2 (Hembeck Cover)
Silk #2 (Tarr Cover)
Squadron Supreme #1
Squadron Supreme #1 (Christopher Action Figure Cover)
Squadron Supreme #1 (Del Mundo Hip Hop Cover)
Squadron Supreme #1 (Kirk Cover)
Star Wars Legends: Infinities
Starbrand and Nightmask #1
Starbrand and Nightmask #1 (Grant Hip Hop Cover)
Starbrand and Nightmask #1 (Lupacchino Cover)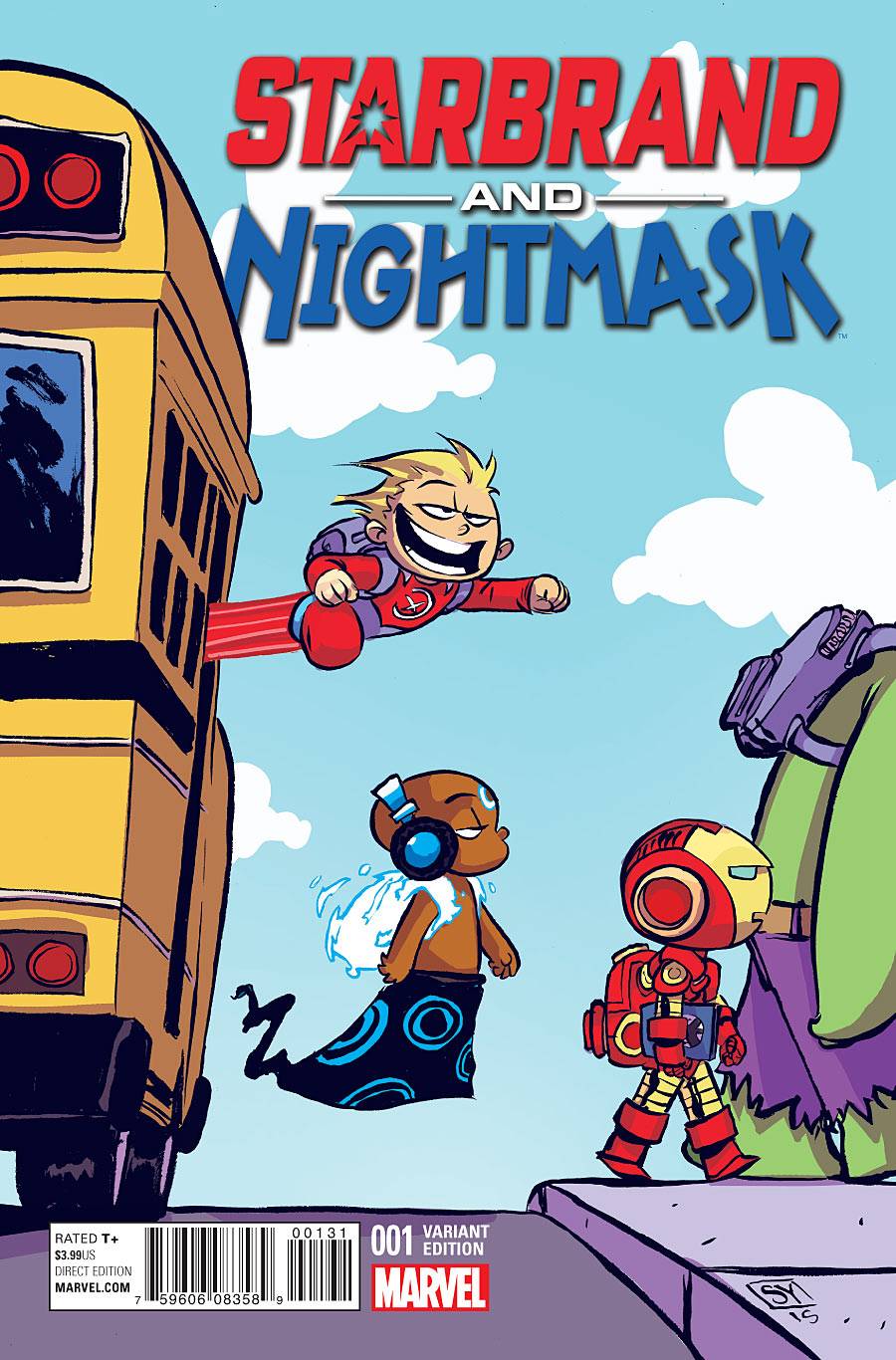 Starbrand and Nightmask #1 (Young Cover)
The Amazing Spider-Man #1.1
The Amazing Spider-Man #1.1 (Rodriguez Cover)
The Amazing Spider-Man #1.1 (Stegman Cover)
The Amazing Spider-Man Vol. 17 (Marvel Masterworks)
The Amazing Spider-Man Vol. 17 (Marvel Masterworks)
The Amazing Spider-Man: Renew Your Vows
The Dark Tower: The Drawing of the Three – Lady of the Shadows #4
The Illuminati #2
The Mighty Thor #2
The Mighty Thor #2 (Cosplay Cover)
The Mighty Thor #2 (Dauterman Design Cover)
The Mighty Thor #2 (Frenz Marvel '92 Cover)
The Mighty Thor #2 (Trakhanov Cover)
The Unbeatable Squirrel Girl #3
The Unbeatable Squirrel Girl #3 (Action Figure Cover)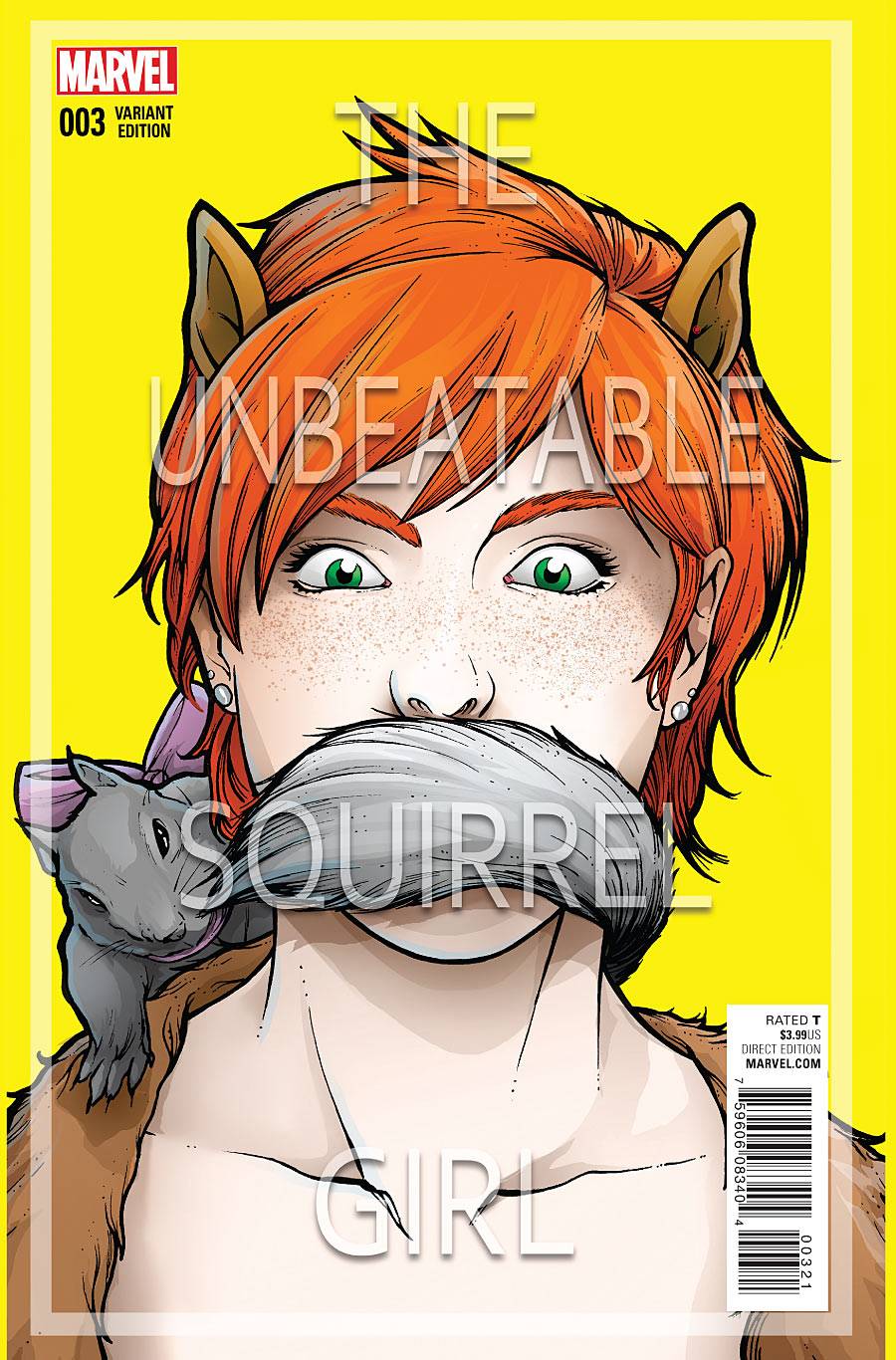 The Unbeatable Squirrel Girl #3 (Waite Cover)
Ultimate End #5
Uncanny Inhumans #3
Uncanny Inhumans #3 (Christopher Action Figure Cover)
Uncanny Inhumans #3 (Portacio Marvel '92 Cover)
Uncanny Inhumans #3 (Yu Cover)
Web Warriors #2
Web Warriors #2 (Bagley Marvel '92 Cover)
Web Warriors #2 (Dell'otto Cover)
Weirdworld #1
Weirdworld #1 (Classic Cover)
Weirdworld #1 (Doe Hip Hop Cover)
Weirdworld #1 (Rhodes Cover)
Weirdworld Vol. 0: Warzones
Image Comics (34 issues)
Astronauts in Trouble #7
Axcend #3 (Davis, Delecki & Hollowell Cover)
Axcend #3 (Davis, Delecki & Hollowell Cover)
Bitch Planet (Local Comic Shop Day)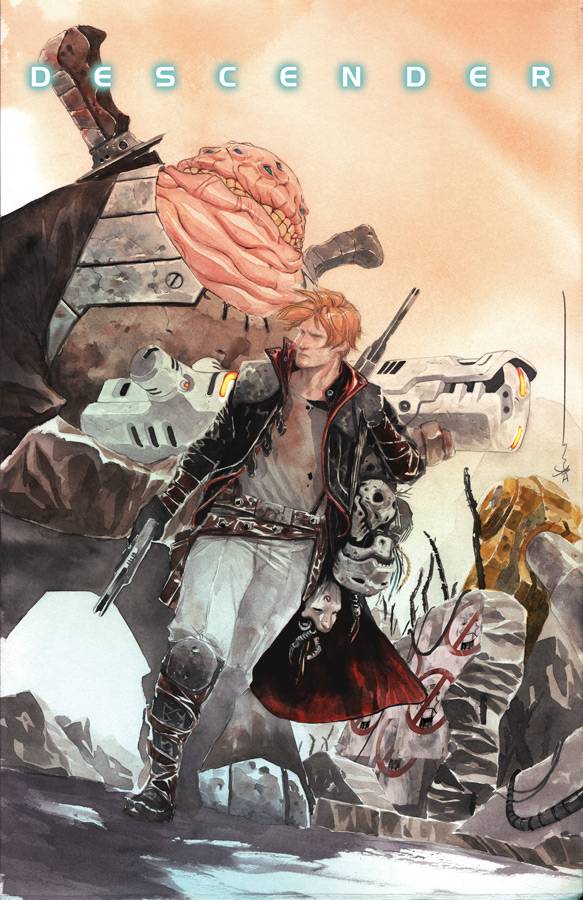 Descender #8
Empty Zone Vol. 1: Conversations with the Dead
From Under Mountains #3
Goddamned #2 (Latour Cover)
Huck #2 (Albuquerque Cover)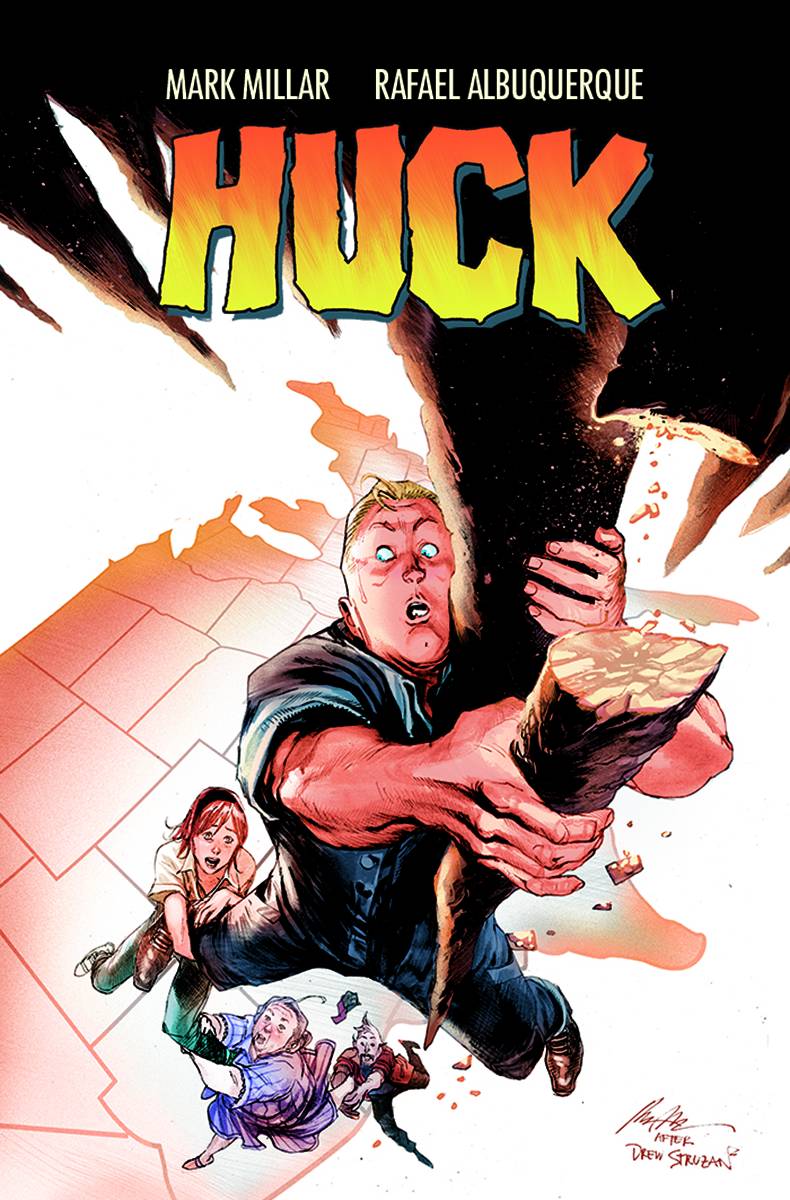 Huck #2 (Albuquerque Cover)
I Hate Fairyland #3 (Young Cover)
I Hate Fairyland #3: (F*CK [Uncensored] Fairyland Cover)
Invincible #126
Phonogram: The Immaterial Girl #5
Postal Vol. 2
Sex #26
Southern Cross #6
Tales of Honor: Bred To Kill #4 (Sejic Cover)
Tales of Honor: Bred To Kill #4 (Sejic Cover)
Tech Jacket #12
The Autumnlands: Tooth & Claw #8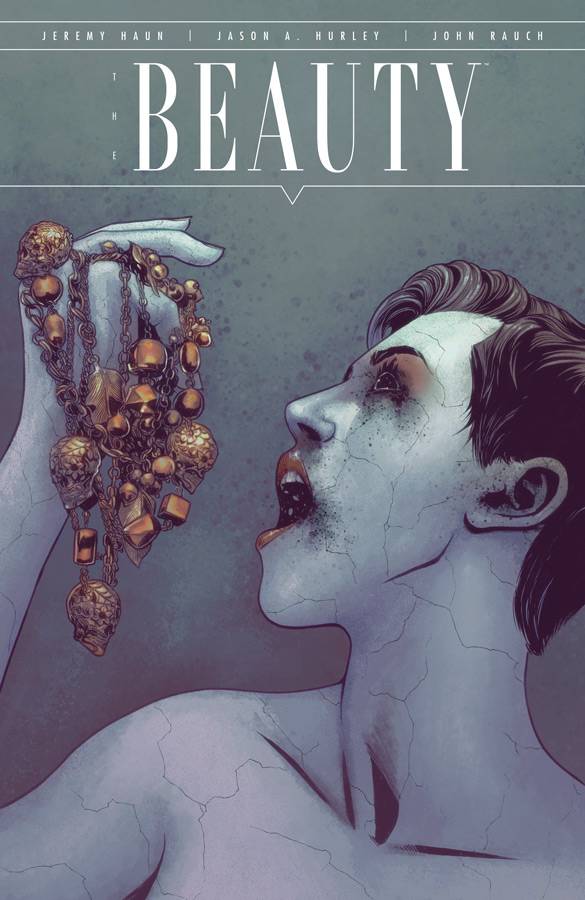 The Beauty #5 (Haun Cover)
The Beauty #5 (Huddleston Cover)
The Beauty #5 (Tisserand Cover)
The Dying & The Dead #7
The Goddamned #2
The Tithe #7 (Ekedal Cover)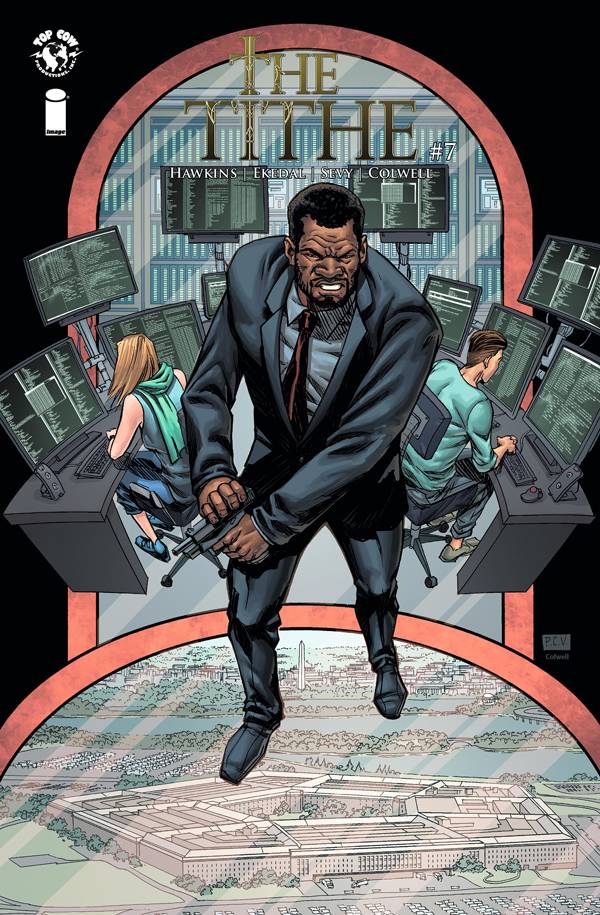 The Tithe #7 (Sevy Cover)
The Wicked + The Divine #17 (Graham Cover)
The Wicked + The Divine #17 (McKelvie & Wilson Cover)
Tokyo Ghost #4 (Murphy & Hollingsworth Cover)
Tokyo Ghost #4 (Murphy & McCaig Cover)
Wayward #12 (Cummings & Bonvillain Cover)
Wayward #12 (Ng Cover)
IDW Publishing (28 issues)
A Hero's Death
Back to the Future #2 (2nd Printing)
Dungeons & Dragons: The Legend of Drizzt Vol. 3: Sojourn
Jem and The Holograms Holiday Special
Jem and The Holograms Holiday Special (Subscription Cover)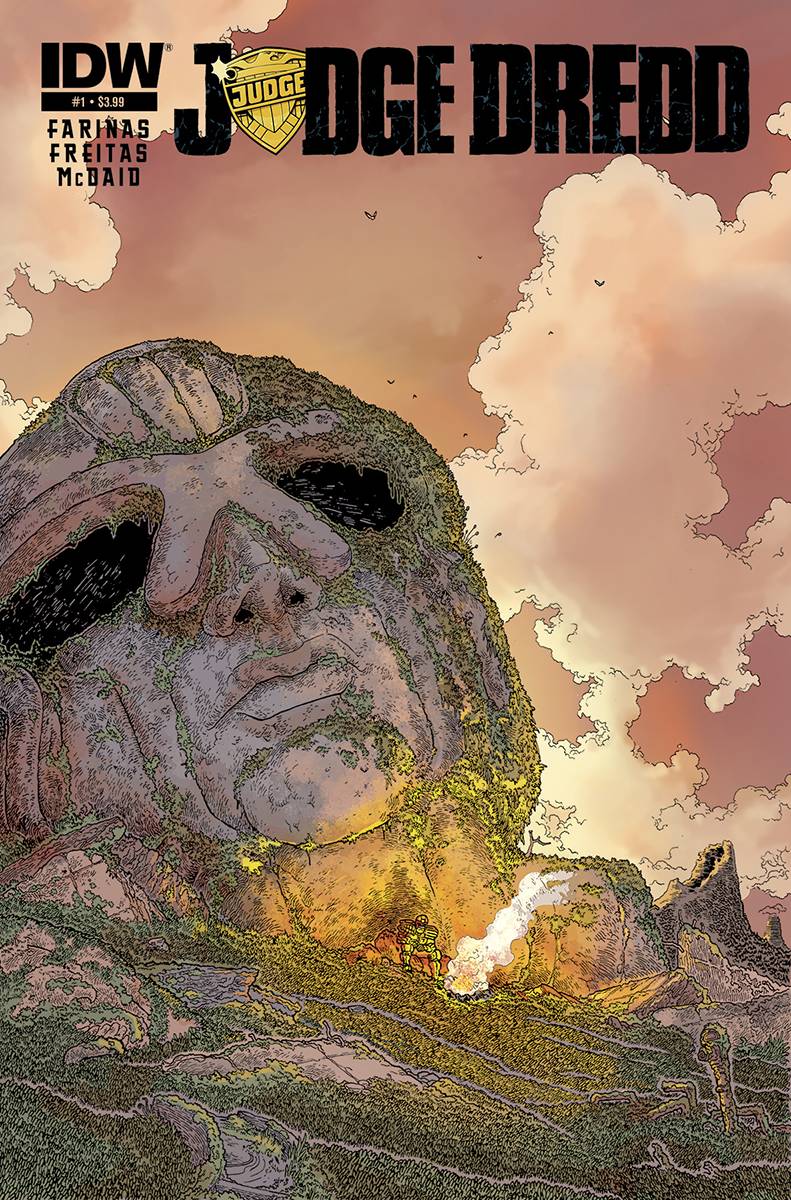 Judge Dredd #1
Judge Dredd #1 (10 Copy Cover)
Judge Dredd #1 (Archie 75th Anniversary Cover)
Knight Rider Vol. 2: Knight Strikes
Long Distance
My Little Pony: Friendship Is Magic #37
My Little Pony: Friendship Is Magic #37 (10 Copy Cover)
My Little Pony: Friendship Is Magic #37 (Subscription Cover)
Pinocchio: Vampire Slayer Versus The Vampire Zoo
Popeye Classics #41
Popeye Classics #41 (10 Copy Cover)
Rocky & Bullwinkle: Classic Adventures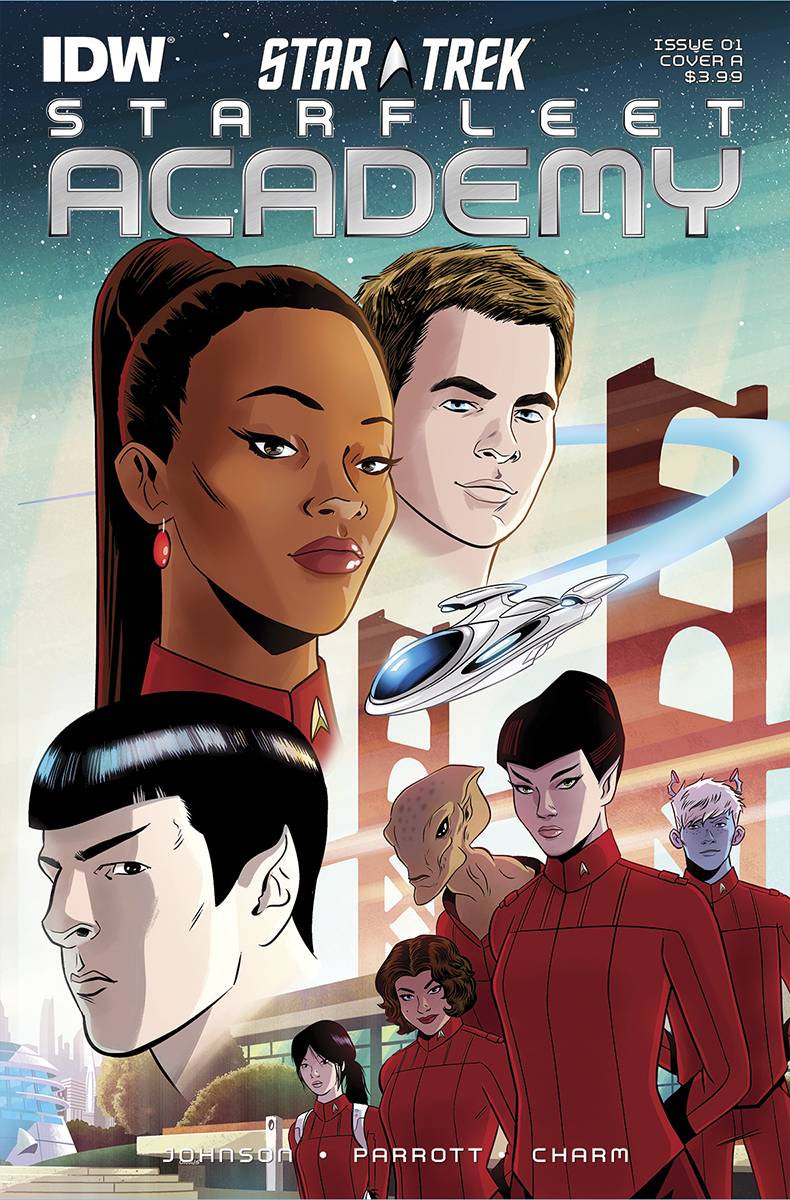 Star Trek: Starfleet Academy #1
Star Trek: Starfleet Academy #1 (Subscription Cover)
Star Trek: The John Byrne Collection
The Beautiful War #1 (Subscription Cover)
The Beautiful War #2
The Beautiful War #2 (Subscription Cover)
The Transformers: Robots in Disguise Animated #5
The Transformers: Robots in Disguise Animated #5 (Subscription Cover)
Uncle Scrooge #9
Uncle Scrooge #9 (Subscription Cover)
Weird Love: That's the Way I Like It Vol. 2
DC Comics (27 issues)
Batgirl #46
Batman '66 #30
Batman / Superman Vol. 3: Second Chance
Batman / Superman Vol. 4: Siege
Batman and Robin Eternal #11
Batman: Arkham Knight – Genesis #5
Batman: Europa #2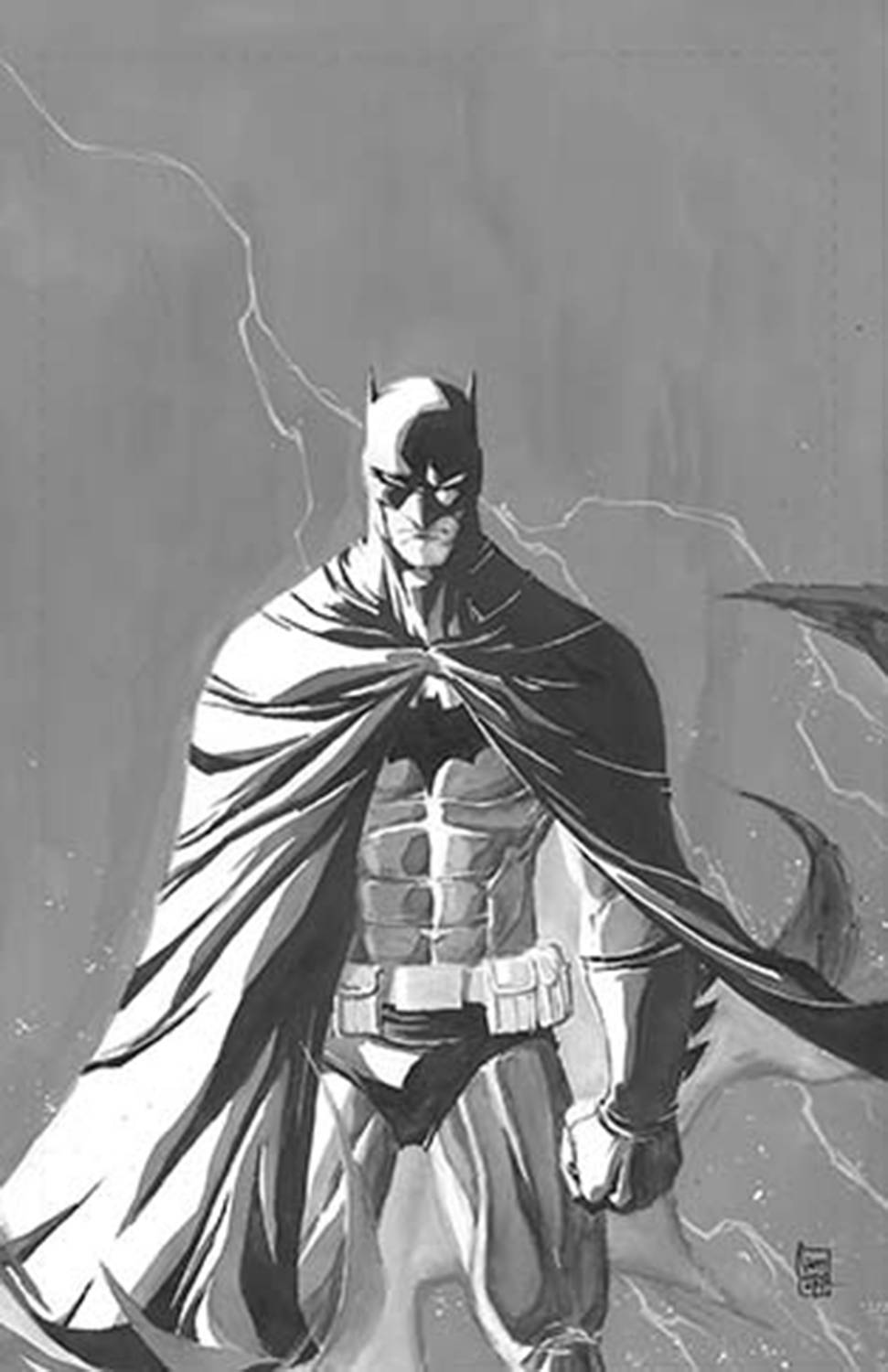 Batman: Europa #2 (Black & White Cover)
Batman: Europa #2 (Variant Cover)
Batman: The Doom That Came To Gotham
Catwoman Vol. 4: The One You Love
DC Presents: The Darkseid War #1: 100 Page Spectacular
Harley Quinn #23
Harley Quinn #23 (Conner Cover)
Harley Quinn #23 (Variant Cover)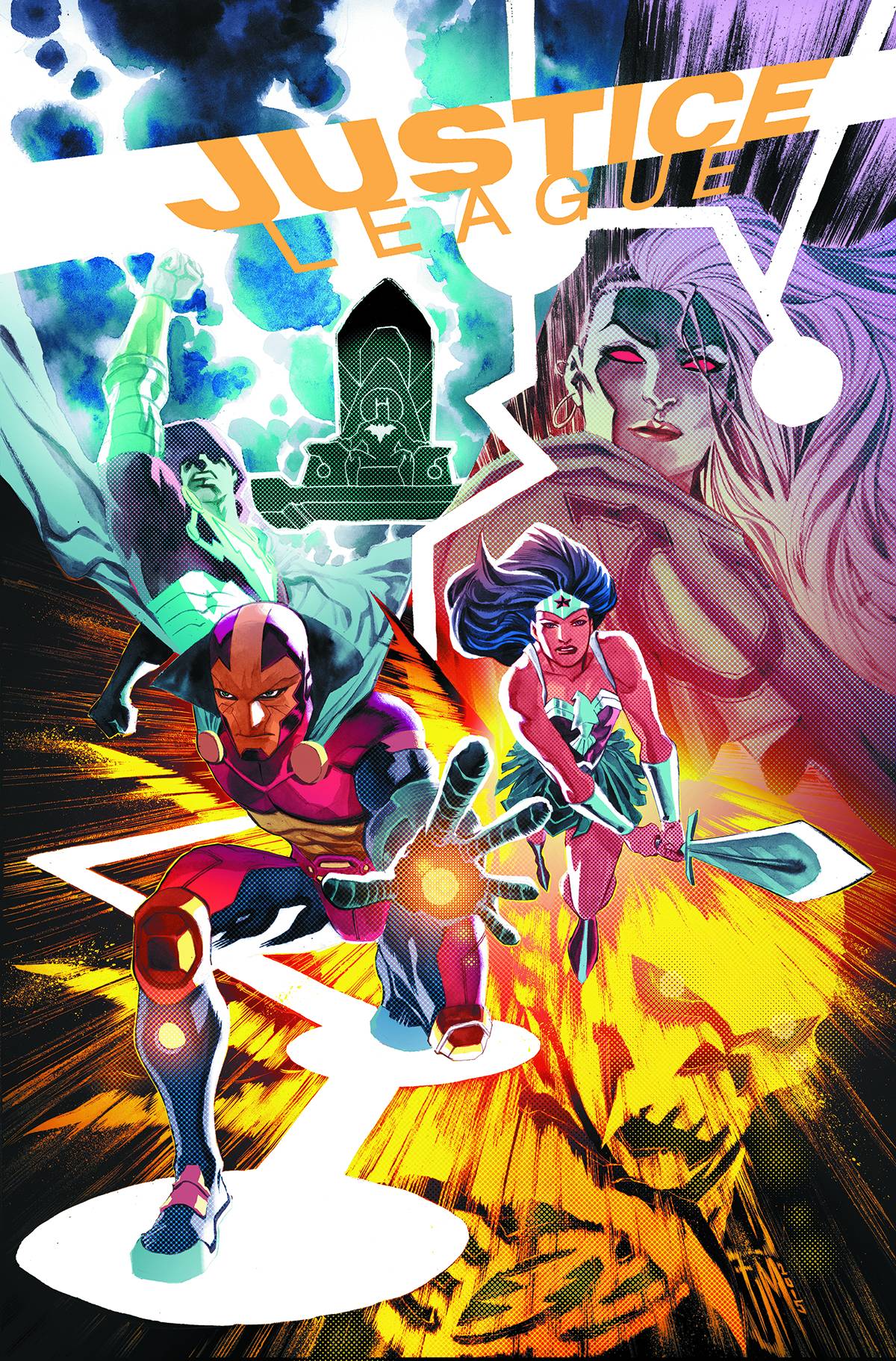 Justice League #46
Justice League #46 (Looney Tunes Cover)
Justice League United #16
Justice League United Vol. 1: Justice League Canada
Justice League United Vol. 2: The Infinitus Saga
MAD Magazine #537
Martian Manhunter #7
Secret Six #9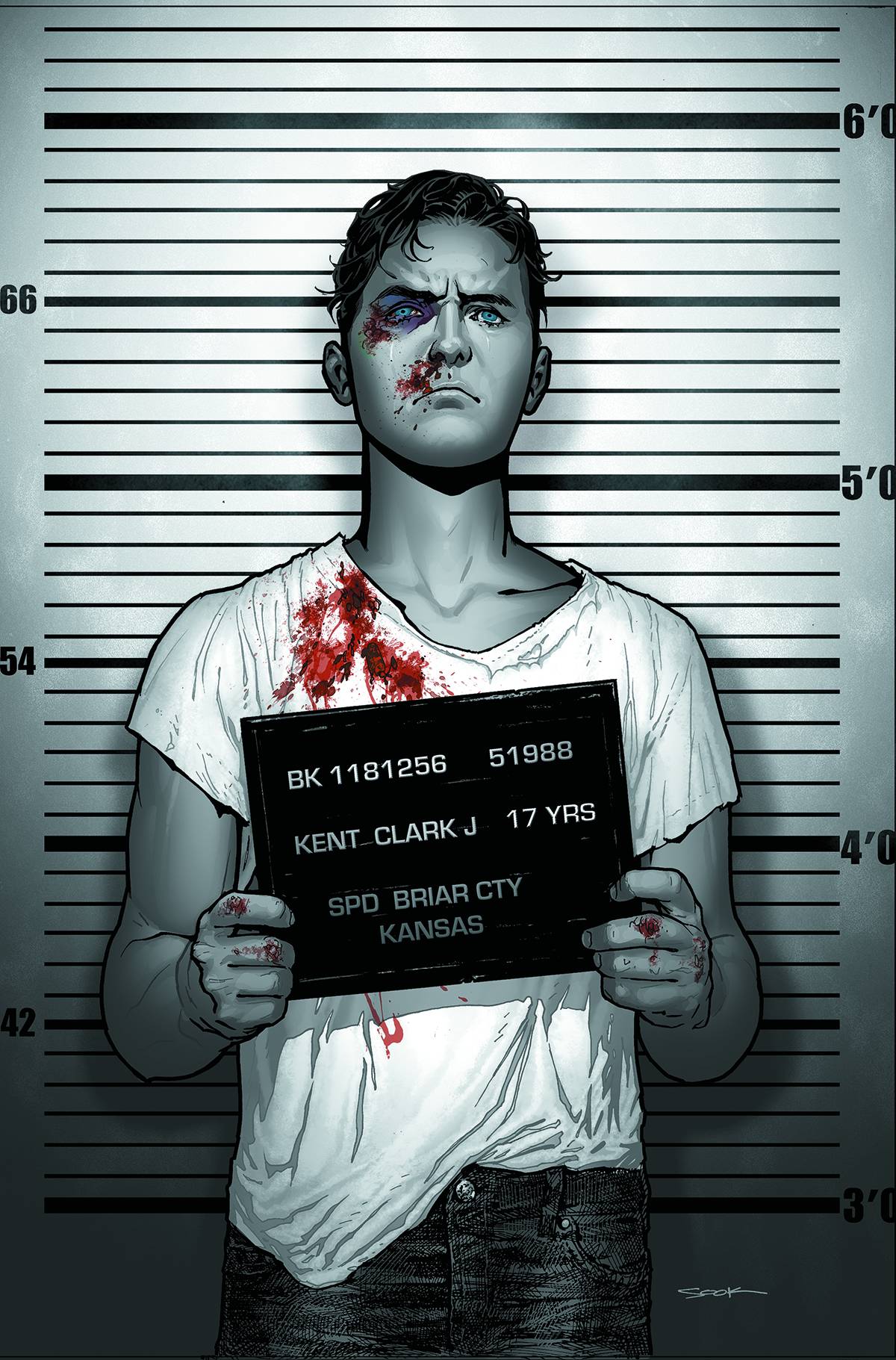 Superman: American Alien #2
Superman: American Alien #2 (Variant Cover)
Teen Titans Go! #13
We Are Robin #7
Yen Press (16 issues)
Aldnoah Zero, Season One Vol. 1
Barakamon Vol. 8
Black Bullet Vol. 2
Bloody Cross Vol. 9
Emma Vol. 3
He's My Only Vampire Vol. 5
Of the Red Light & Ayakashi Vol. 1
Pandora Hearts Vol. 23
Puella Magi: Madoka Magica The Movie – Rebellion Vol. 1
Puella Magi: Suzune Magica Vol. 2
Rose Guns Days, Season 1 Vol. 2
Secret Sakura Shares
Sunshine Sketch Vol. 8
The Demon From Afar Vol. 5
The Melancholy of Suzumiya Haruhi-Chan Vol. 10
Yowamushi Pedal Vol. 1
BOOM! Studios (14 issues)
Adventure Time with Fionna & Cake: Card Wars #6
Adventure Time with Fionna & Cake: Card Wars #6 (20 Copy Cover)
BOOM! Box 2015 Mix Tape #1
BOOM! Box 2015 Mix Tape #1 (10 Copy Lawrence Cover)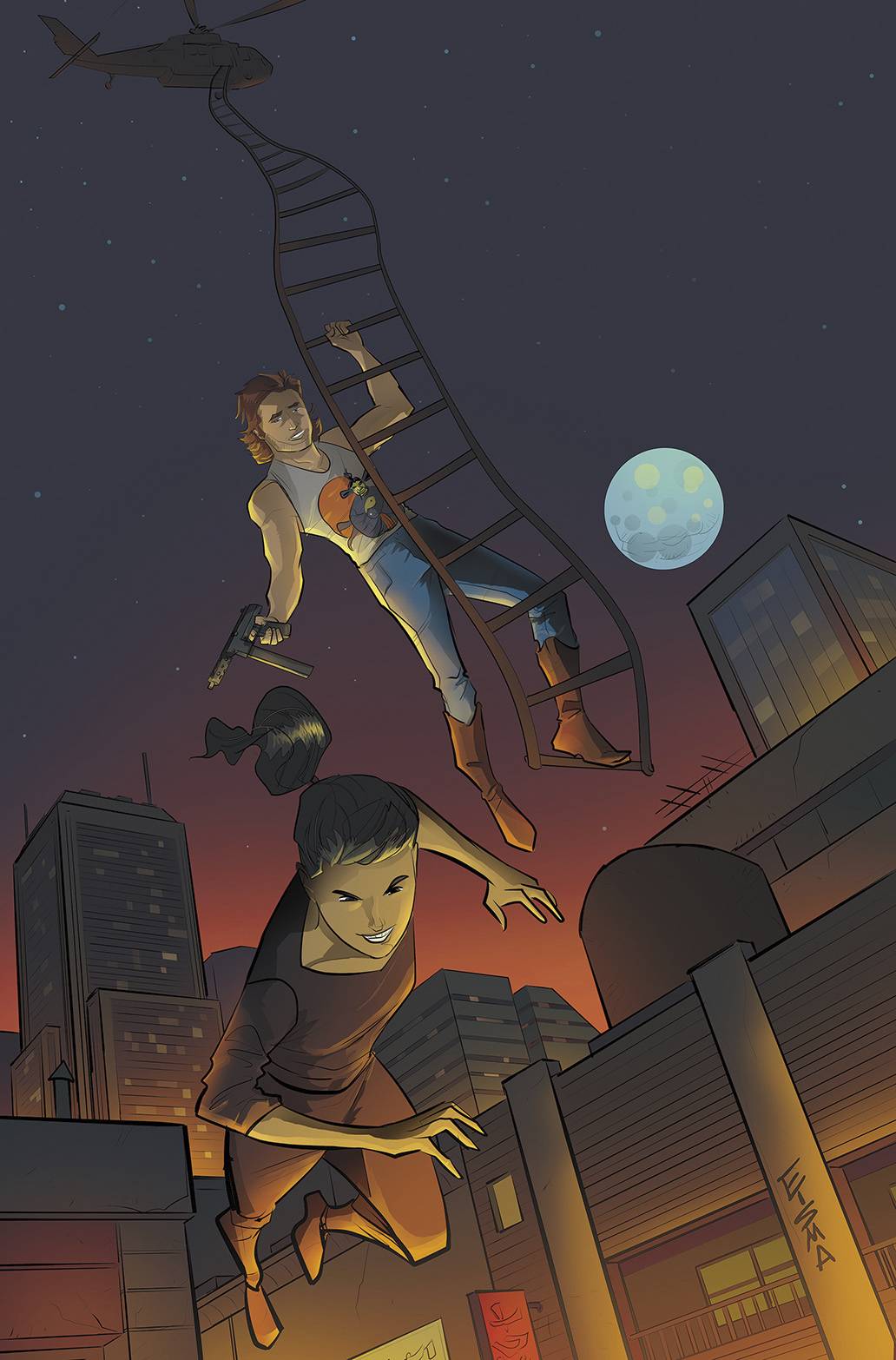 Big Trouble in Little China #19
Big Trouble in Little China #19 (20 Copy Alexovich Cover)
Cognetic #3
Hacktivist #6
Klaus #2
Lumberjanes #21
Lumberjanes #21 (20 Copy Gillman Cover)
Power Up #6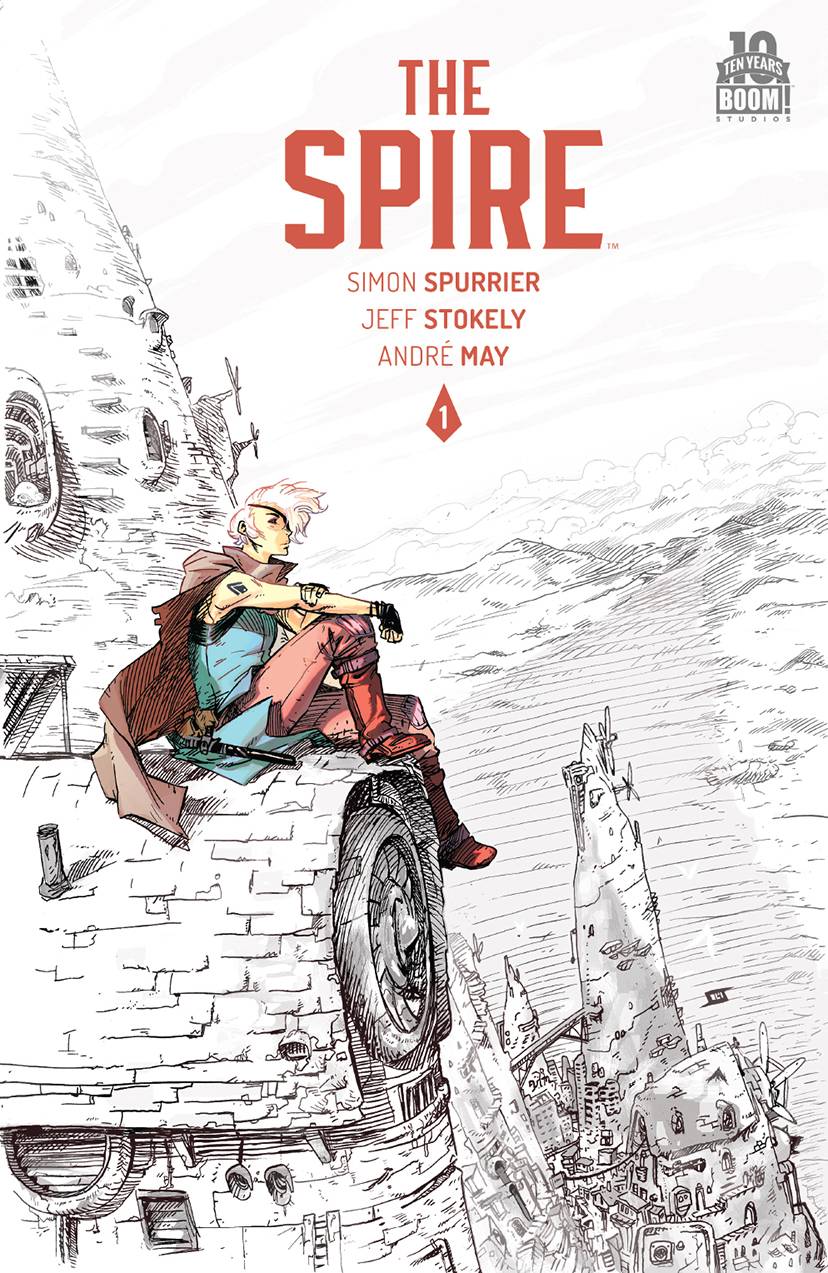 The Spire #1 (2nd Printing)
The Spire #5
Dark Horse Comics (13 issues)
Avatar: The Last Airbender Vol. 11: Smoke and Shadow, Part 2
B.P.R.D.: Hell On Earth #138
Dark Horse Presents #17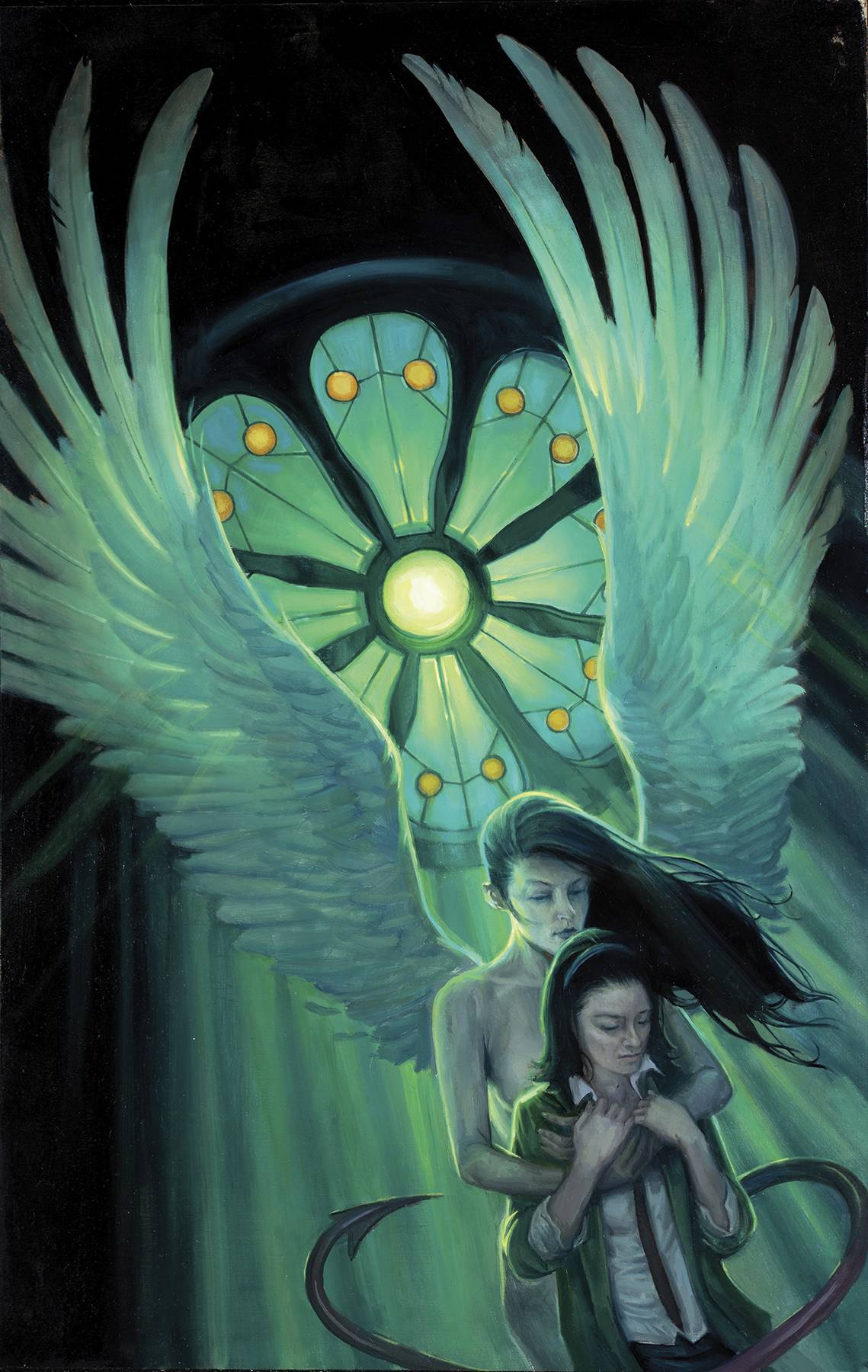 Death Head #5
Dragon Age: Magekiller #1
EVE: Valkyrie #3
Nexus: Into the Past
Plants vs. Zombies #7: Petal to the Metal
Rook #3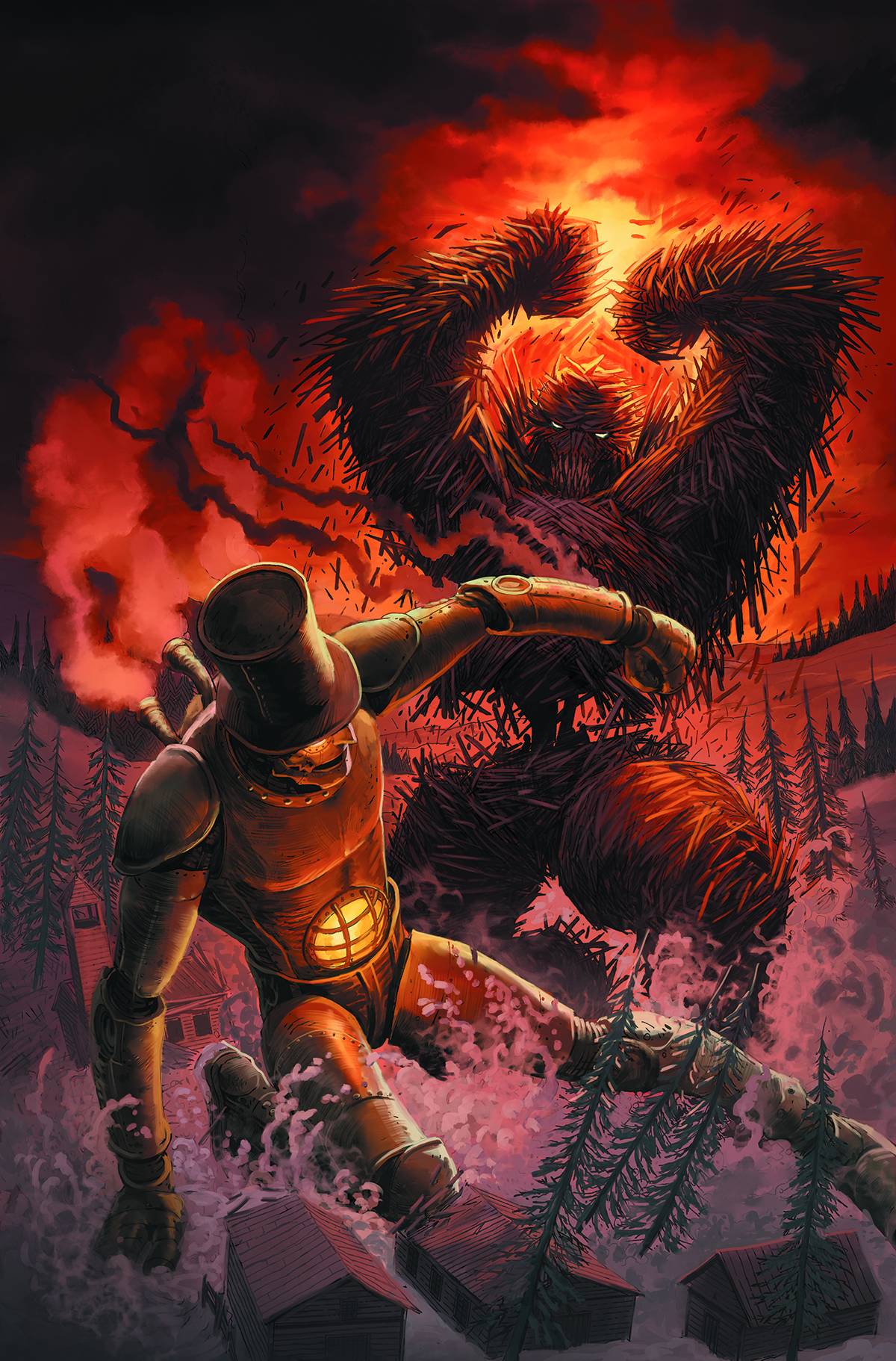 Steam Man #3
The EC Archives: Weird Science Vol. 1
The Hero Vol. 2
The Witcher Vol. 2: Fox Children
Valiant (12 issues)
Harbinger #1 (One Dollar Debut)
Imperium #11 (20 Copy Walsh Cover)
Imperium #11 (Bernard Cover)
Imperium #11 (Cafu Cover)
Ivar, Timewalker #12 (20 Copy Kano Cover)
Ivar, Timewalker #12 (Bensler Cover)
Wrath of the Eternal Warrior #2 (10 Copy Kano Cover)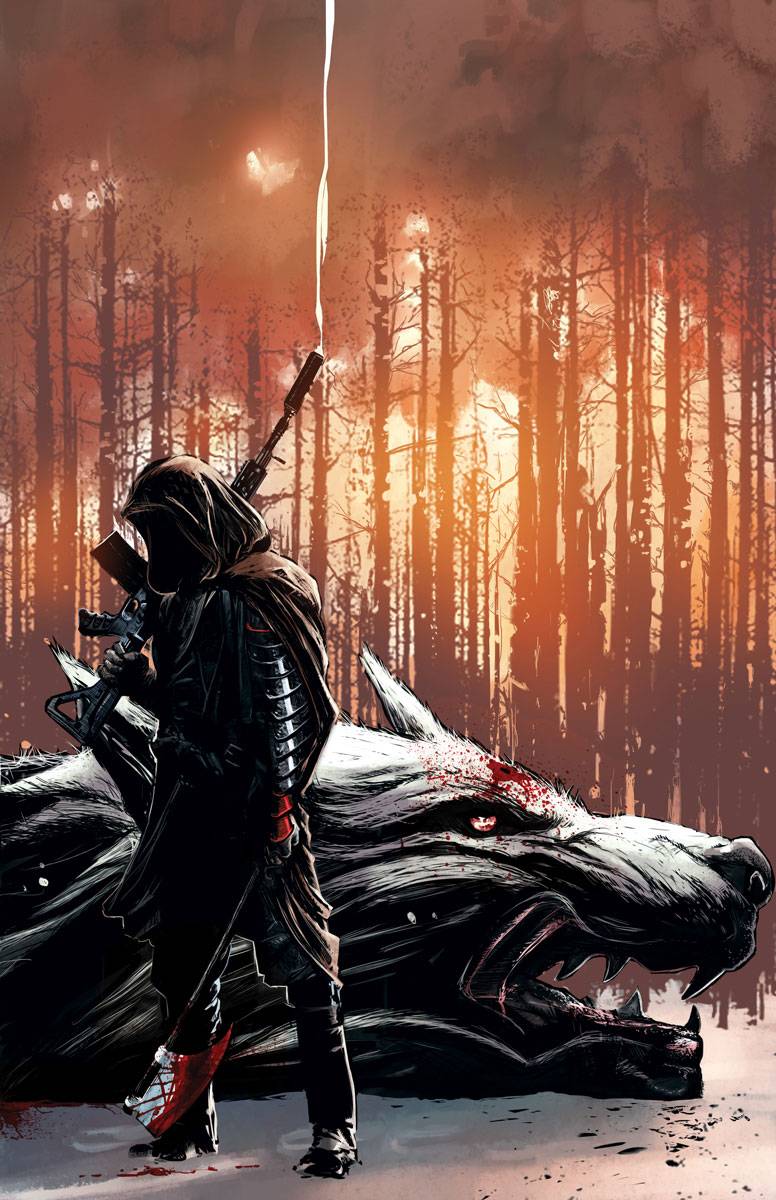 Wrath of the Eternal Warrior #2 (20 Copy Pollina Cover)
Wrath of the Eternal Warrior #2 (50 Copy B/W Cover)
Wrath of the Eternal Warrior #2 (Allen Cover)
Wrath of the Eternal Warrior #2 (Lafuente Cover)
Wrath of the Eternal Warrior #2 (Martin Cover)
Avatar (9 issues)
Crossed + One Hundred #12
Crossed + One Hundred #12 (American History X Wrap Cover)
Crossed + One Hundred #12 (Crossed Wires Cover)
Crossed + One Hundred #12 (Disastered Cover)
Crossed + One Hundred #12 (Horrific Homage Cover)
Crossed + One Hundred #12 (Red Crossed Cover)
Crossed + One Hundred #12 (Wishful Fiction Cover)
Crossed: Badlands #91 (Art Deco Cover)
Crossed: Badlands #91 (Wrap Cover)
Zenescope (8 issues)
Grimm Fairy Tales: Oz – Reign of the Witch Queen
Grimm Fairy Tales: The Coven #5 (Brescini Cover)
Grimm Fairy Tales: The Coven #5 (Rich Cover)
Grimm Fairy Tales: The Coven #5 (Sirois Cover)
Grimm Fairy Tales: The Coven #5 (Valentino Cover)
Grimm Fairy Tales: Wonderland #42 (El Tabanas Cover)
Grimm Fairy Tales: Wonderland #42 (Pantalena Cover)
Grimm Fairy Tales: Wonderland #42 (Rei Cover)
Seven Seas (7 issues)
Clay Lord: Master of Golems Vol. 3
Devils and Realist Vol. 7
Evergreen Vol. 3
Haven't You Heard? I'm Sakamoto Vol. 2
Mayo Chiki! Vol. 1 (Omnibus)
Mushoku Tensei: Jobless Reincarnation Vol. 1
The Sacred Blacksmith Vol. 9
Kodansha Comics (6 issues)
Attack On Titan Vol. 17
Fairy Tail Vol. 51
Kiss Him, Not Me! Vol. 2
L-DK Vol. 2
Say "I Love You" Vol. 11
Tsubasa: World Chronicle Vol. 1
Dynamite Entertainment (5 issues)
Aliens / Vampirella #4 (Rare Hardman Virgin Cover)
Frankenstein: Storm Surge #3
Lady Zorro: Blood and Lace
Looking For Group #9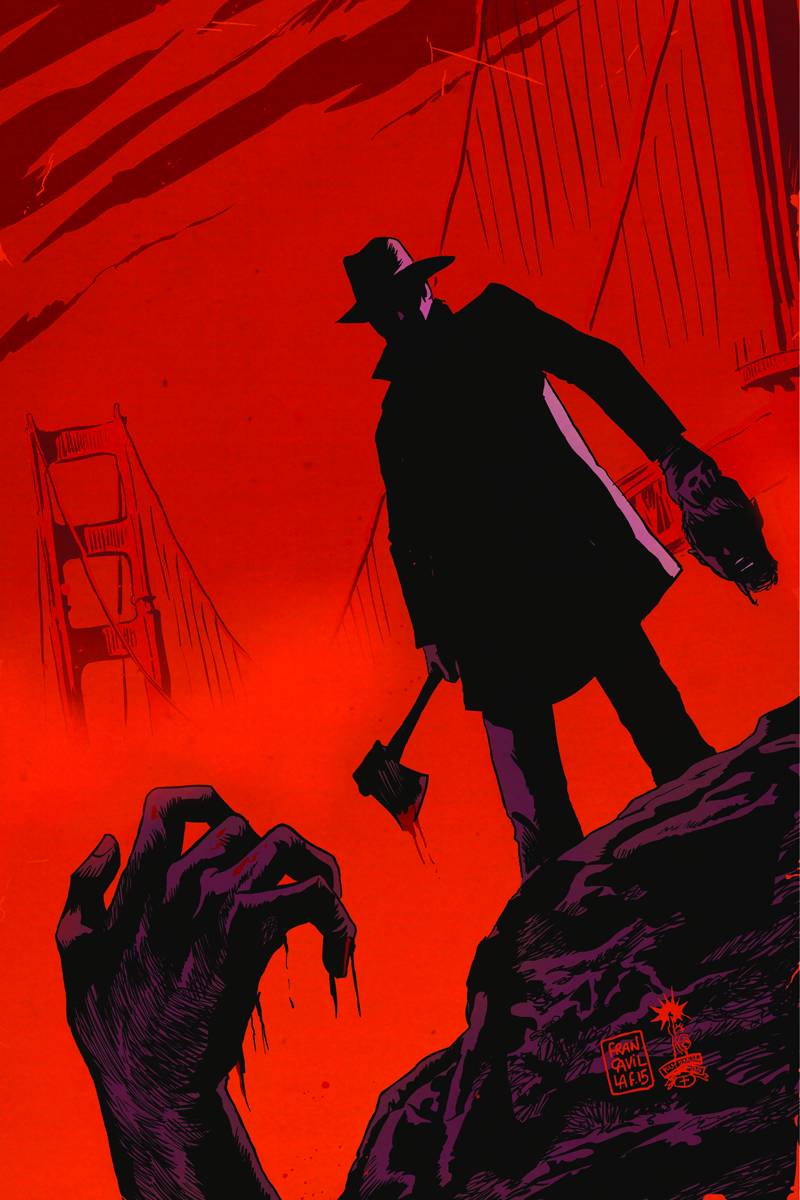 Seduction of the Innocent #1 (Rare Francavilla Virgin Cover)
Vertigo (4 issues)
Clean Room #3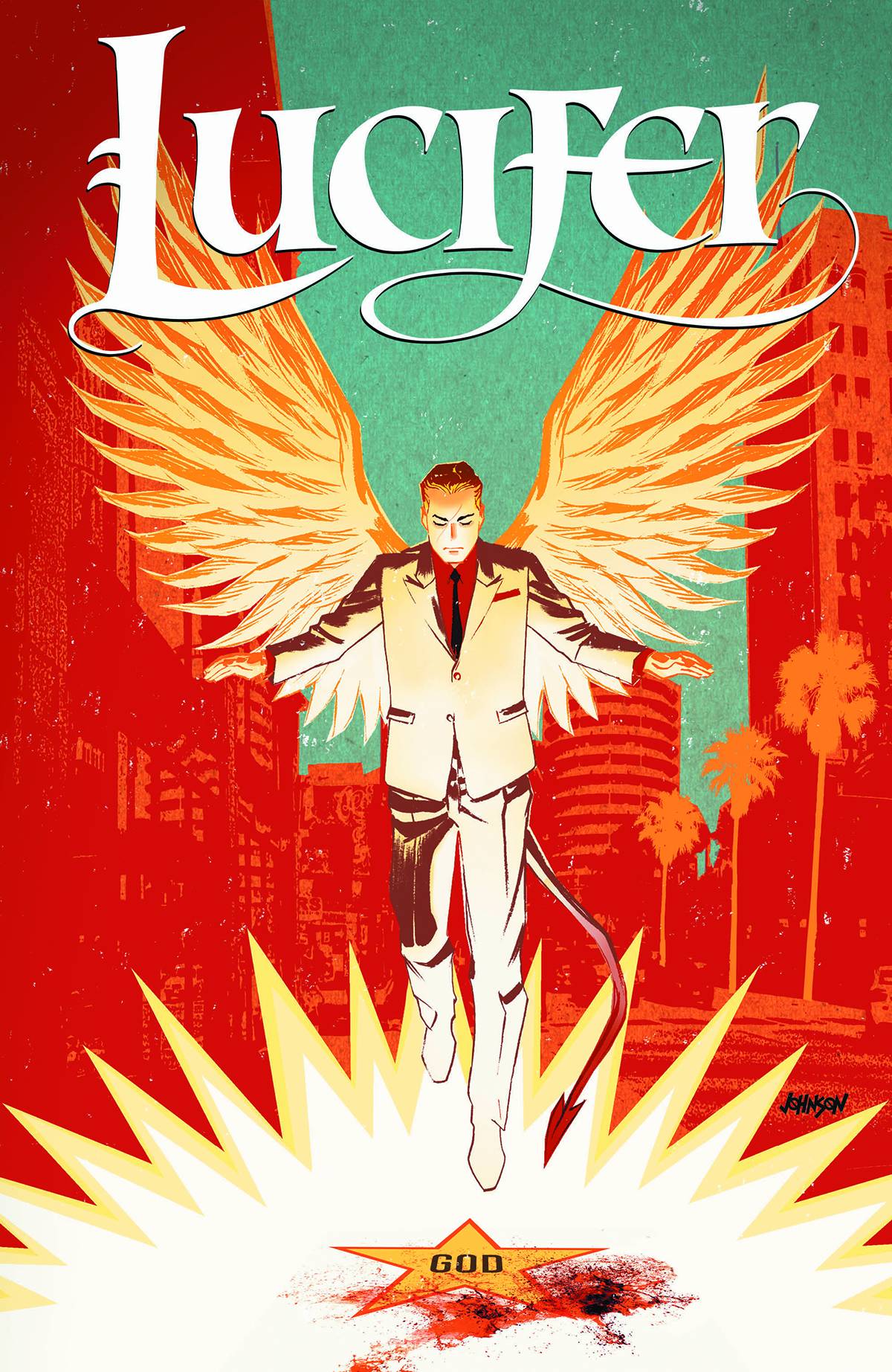 Lucifer #1
Red Thorn #2
Strange Sports Stories
Antarctic Press (3 issues)
Gold Digger #227
Gold Digger Christmas Special #9
Steam Wars: Holiday Special #1
Archie Comics (3 issues)
Archie Collector's Edition
Archie Comics Spectacular: Block Party
World of Archie Jumbo Comics Digest #55
Devil's Due (3 issues)
Lives
Mercy Sparx #10 (10 Copy Cover)
Warp (30th Anniversary Edition)
Improper Books (3 issues)
Briar Vol. 1
Night Post
Porcelain: A Gothic Fairy Tale Vol. 1
PS Artbooks (3 issues)
Adventures Into the Unknown! Vol. 10
Adventures Into the Unknown! Vol. 10 (Slipcase Edition)
Pre-Code Classics: Witchcraft
Viz Media (3 issues)
Afterschool Charisma Vol. 11
Dorohedoro Vol. 17
Tokyo Ghoul Vol. 4
Z2 Comics (3 issues)
Allen: Son of Hellcock #1
Welcome to Showside #2 (2 Copy Whitfield Cover)
Welcome to Showside #2 (McGinty Cover)
Aftershock Comics (2 issues)
Superzero #1
Superzero #1 (10 Copy Darwyn Cooke Cover)
American Gothic Press (2 issues)
Monster World #1 (10 Copy Sade Cover)
Monster World #1 (Kowalski Cover)
Aspen Comics (2 issues)
Jirni #5 (Marion Cover)
Jirni #5 (Tovar Cover)
Bongo Comics (2 issues)
Grampa Simpson's Choose Your Own Adventure #1
Simpsons Comics: Chaos
BroadSword Comics (2 issues)
Tarot: Witch of the Black Rose #95 (Deluxe Edition)
Tarot: Witch of the Black Rose #95 (Holiday Yule Cover)
Knockabout Comics (2 issues)
Hieronymus
Hot Jazz Max with Zillon and Alto Ego
Vertical (2 issues)
Mobile Suit Gundam: The Origin Vol. 12: Encounters in the Void
Ninja Slayer Vol. 2: Last Girl Standing
451 Media Group (1 issue)
Exmortis #2
Acme Ink (1 issue)
Rock & Roll Biographies: Exodus
Action Lab (1 issue)
Puppet Master Vol. 2: Rebirth
Alternative Comics (1 issue)
Test Tube
Blue Juice Comics (1 issue)
Anne Bonnie Vol. 1: The Journey Begins…
Cosmic Times (1 issue)
Void of Heroes #2
Creature Entertainment (1 issue)
Bubba: The Redneck Werewolf
Dark Planet (1 issue)
Silver Vol. 2
Hashtag Comics (1 issue)
Carpe Noctem Vol. 2: Lost Vegas
Hermes Press (1 issue)
Brenda Starr: The Complete Pre-Code Comic Books Vol. 2: Good Girls, Cheesecake, and Other Delectable Things
Legendary Comics (1 issue)
Cops For Criminals #2
Liquid Comics (1 issue)
The Coming of Rage #1 (Extreme Cut Cover)
Locust Moon Press (1 issue)
Prometheus: Eternal
One Peace Books (1 issue)
Thieves & Kings Vol. 1
Oni Press (1 issue)
Exodus: The Life After #2
Robot Paper (1 issue)
Henchmen: I, Henchbot
Sunday Press Books (1 issue)
White Boy in Skull Valley: The Complete Sunday Comics – 1933-1936
Titan Books (1 issue)
Doctor Who: New Adventures with the Tenth Doctor Vol. 3: The Fountains of Forever
Udon (1 issue)
Street Fighter Unlimited #1 (50 Copy Foil Sketch Cover)