By: JD Hardin
I just want to take the time to say thank you to everyone who came to the benefit this past weekend. It was a greater success than was expected. Together, we raised about three thousand dollars to go to Amber's treatment. Thank you to everyone who came out and shared.
Onward into the racks. Marvel's post Secret Wars relaunch continues with more #1's coming out this week. IDW pumps out a huge number of issues this week, stepping up their game. DC continues their DCYOU coasting.
The competition is really heating up between publishers. IDW is attempting to reach domination through sheer quantity. It's a risky undertaking for sure. Mass un-bought quantities could mean even harder times for the cult favorite publisher. Image has been near stagnant in this new age of comics. However, we're seeing a surge in writing quality unlike anything we've seen in comic history.
So get out there and get your hands on hotness. Don't forget to like often, listen often, and share often.
Marvel Comics (61 issues)
A-Force: Warzones Vol. 0
All-New X-Men Vol. 6: Ultimate Adventure
Astonishing Ant-Man #2
Astonishing Ant-Man #2 (Perkins Cover)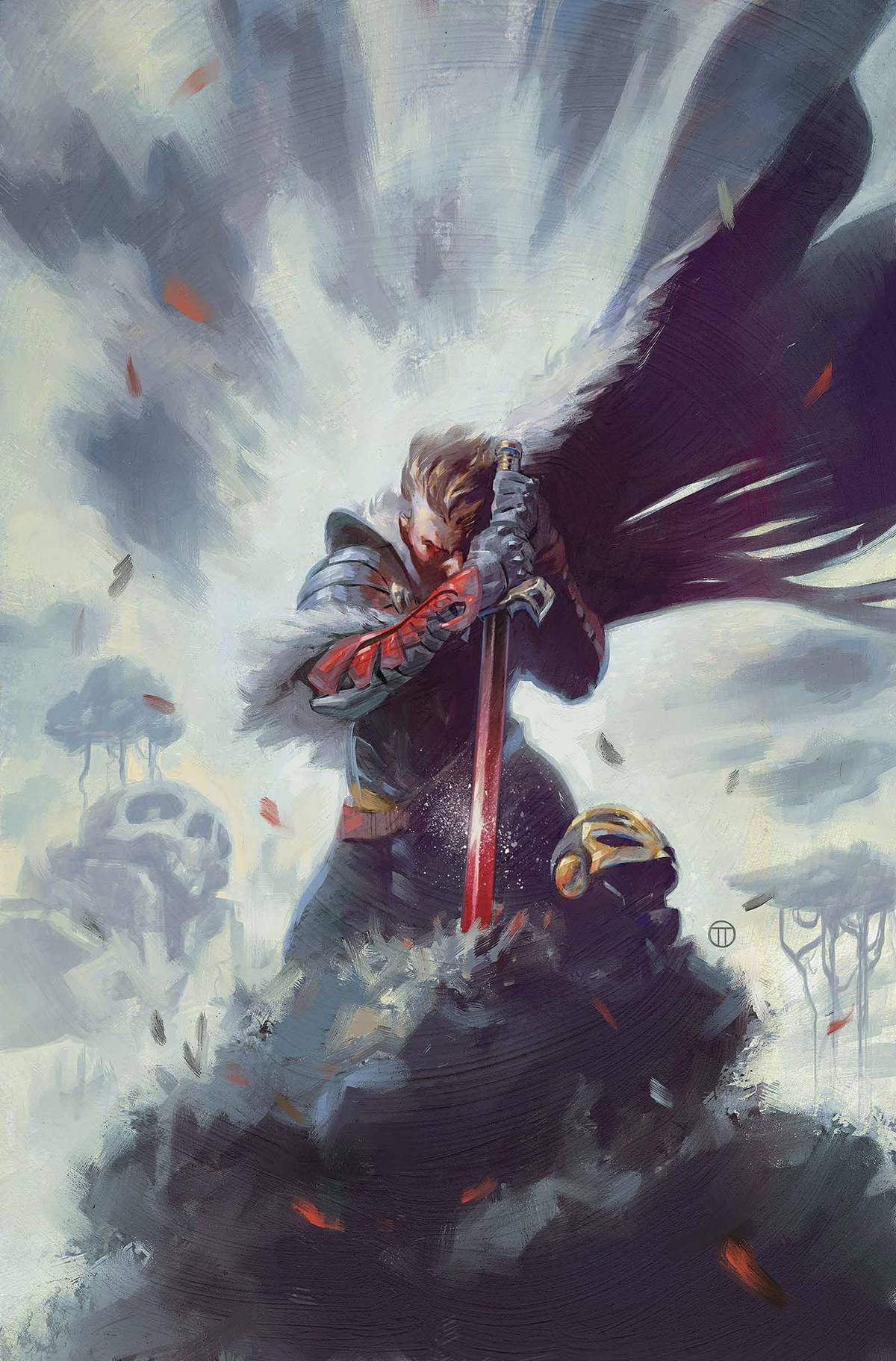 Black Knight #1
Black Knight #1 (Christopher Action Figure Cover)
Black Knight #1 (Gariba Hip Hop Cover)
Black Knight #1 (Powell Cover)
Captain America: Sam Wilson #3
Captain America: Sam Wilson #3 (Epting Cover)
Captain Marvel and the Carol Corps
Deadpool #2
Deadpool #2 (Hawthorne Hip Hop Cover)
Deadpool #2 (Koblish Secret Comic Cover)
Deadpool #2 (Wada Cover)
Extraordinary X-Men #2
Extraordinary X-Men #2 (Noto Kirby Monster Cover)
Extraordinary X-Men #2 (Wada Cover)
Guardians of Knowhere
Guardians of the Galaxy Vol. 4: Original Sin
Journey to Star Wars: The Force Awakens – Shattered Empire
Kanan: The Last Padawan #8
Korvac Saga: Warzones
Marvel Universe: Avengers Assemble, Season Two #13
Marvel Zombies: Battleworld
Ms. Marvel #1
Ms. Marvel #1 (Christopher Action Figure Cover)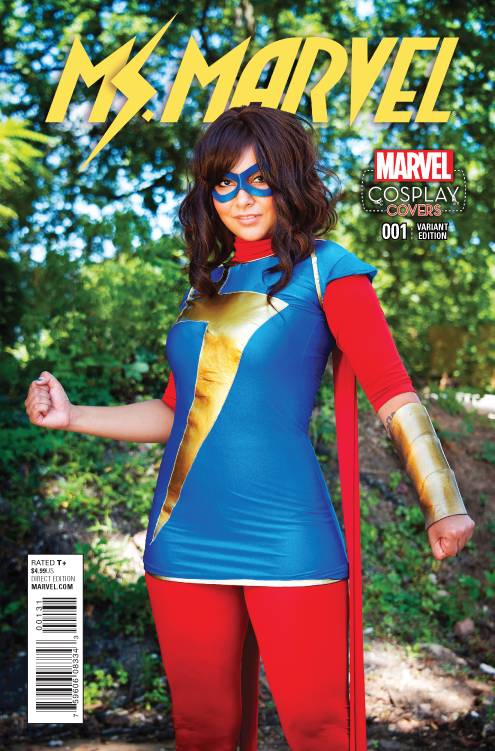 Ms. Marvel #1 (Cosplay Cover)
Ms. Marvel #1 (Frisson Hip Hop Cover)
Ms. Marvel #1 (Pichelli Cover)
Ms. Marvel Vol. 4
New Avengers #3
New Avengers #3 (Burnham Cover)
Secret Wars 2099
Secret Wars Too #1
Silver Surfer Epic Collection: Freedom
Spider-Woman #1
Spider-Woman #1 (Bustos Hip Hop Cover)
Spider-Woman #1 (Christopher Action Figure Cover)
Spider-Woman #1 (Cosplay Cover)
Spider-Woman #1 (Oum Cover)
Star Wars #12
Star Wars #12 (Christopher Action Figure Cover)
Star Wars #12 (Immonen Sketch Cover)
Star Wars: Vader Down #1
Star-Lord #1
Star-Lord #1 (Moore Hip Hop Cover)
Star-Lord #1 (Movie Cover)
Star-Lord #1 (Putri Cover)
The Dark Tower: The Drawing of the Three – Lady of the Shadows #3
The Mighty Thor #1
The Mighty Thor #1 (Blank Cover)
The Mighty Thor #1 (Coipel Cover)
The Mighty Thor #1 (Cosplay Cover)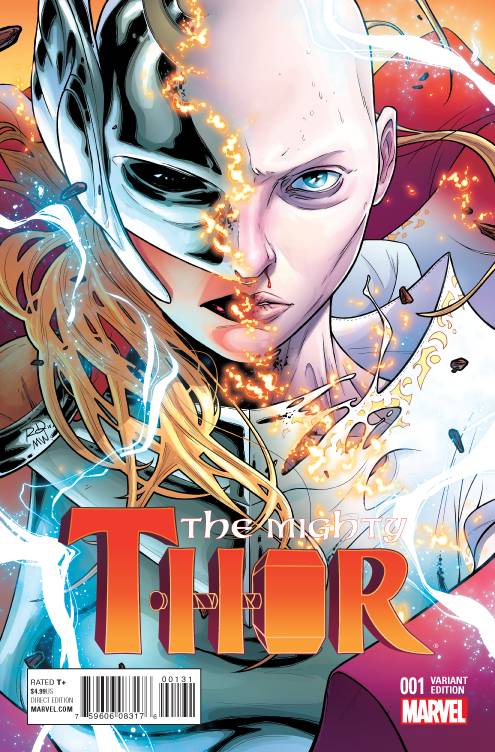 The Mighty Thor #1 (Dauterman Cover)
The Mighty Thor #1 (Dauterman Design Cover)
The Mighty Thor #1 (Deodato Hip Hop Cover)
Uncanny Avengers Annual #1
Uncanny Inhumans #2
Uncanny Inhumans #2 (Asrar Cover)
Uncanny Inhumans #2 (Cheung Cover)
IDW Publishing (38 issues)
Andre the Giant: Closer To Heaven
Boy-1 #4
Dirk Gently's Holistic Detective Agency #5
Dirk Gently's Holistic Detective Agency #5 (Subscription Cover)
Godzilla in Hell #5
Godzilla in Hell #5 (Subscription Cover)
Jem and The Holograms #9
Jem and The Holograms #9 (Subscription Cover)
Junction True
My Little Pony: Adventures in Friendship Vol. 4
My Little Pony: Art Is Magic
My Little Pony: Friendship Is Magic #36
My Little Pony: Friendship Is Magic #36 (Subscription Cover)
Onyx #3
Onyx #3 (Subscription Cover)
Orphan Black: Helsinki #1
Our Expanding Universe
Polly and Her Pals: The Complete Sunday Comics Vol. 2: 1928-1930
Popeye Classics #40
Popeye Classics #40 (10 Copy Cover)
Popeye Classics Vol. 7
Ragnarok Vol. 1: Last God Standing
Star Trek #51
Star Trek / Green Lantern #5
Star Trek / Green Lantern #5 (Fowler Cover)
Star Trek: The Gold Key Archives Vol. 4
Steve Canyon Vol. 6: 1957-1958
Teenage Mutant Ninja Turtles Box Set Vol. 1
Tet #3
Tet #3 (Subscription Cover)
The Complete Voodoo Vol. 1
The Infinite Loop
The League of Extraordinary Gentlemen: Nemo Trilogy
The Transformers #47
The Transformers #47 (Subscription Cover)
The Transformers: More Than Meets the Eye Box Set
The Transformers: Robots in Disguise Box Set
Undersea Agent
DC Comics (27 issues)
Action Comics #46
Action Comics #46 (Looney Tunes Cover)
Batman '66 #29
Batman and Robin Vol. 6: The Hunt For Robin
Batman and Robin Vol. 7: Robin Rises
Batman and Robin Eternal #7
Batman: Arkham Knight – Genesis #4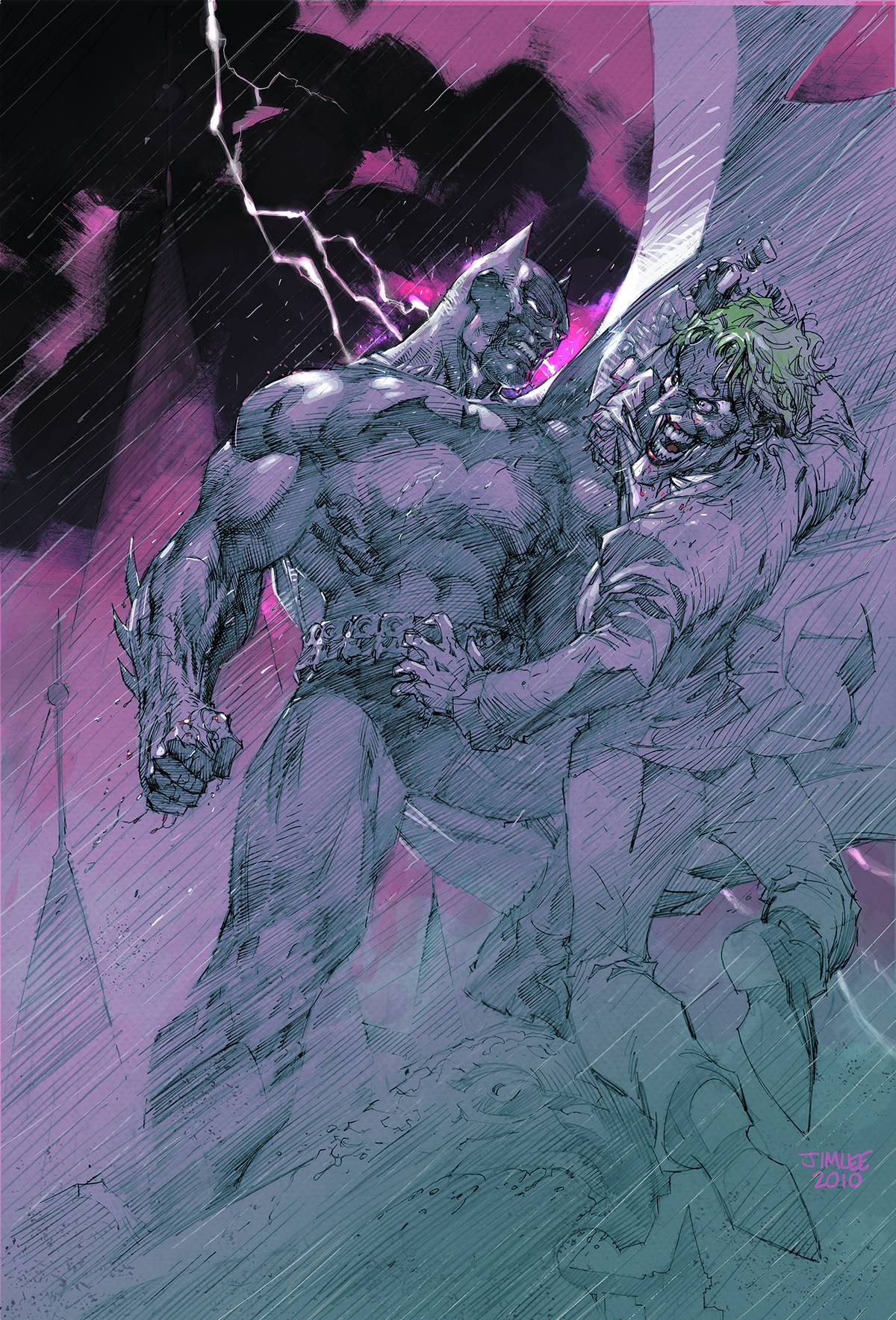 Batman: Europa #1
Batman: Europa #1 (Variant Cover)
Batman: The Golden Age Vol. 1 (Omnibus)
Bizarro #6
Catwoman: A Celebration of 75 Years
Doctor Fate #6
Doomed #6
Earth 2: Society #6
Green Lantern: The Lost Army #6
Harley Quinn #22
Harley Quinn #22 (Looney Tunes Cover)
Martian Manhunter #6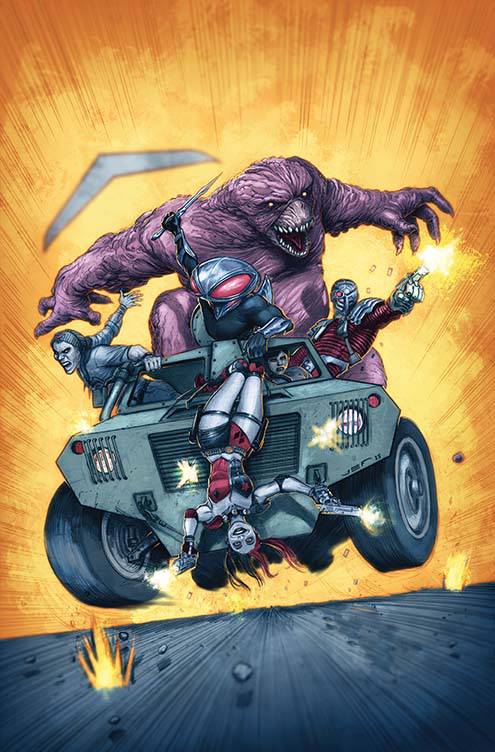 New Suicide Squad #14
New Suicide Squad #14 (Looney Tunes Cover)
Secret Six #8
Superman / Wonder Woman Vol. 2: War and Peace
Superman / Wonder Woman Vol. 3: Casualties of War
Superman: Earth One Vol. 3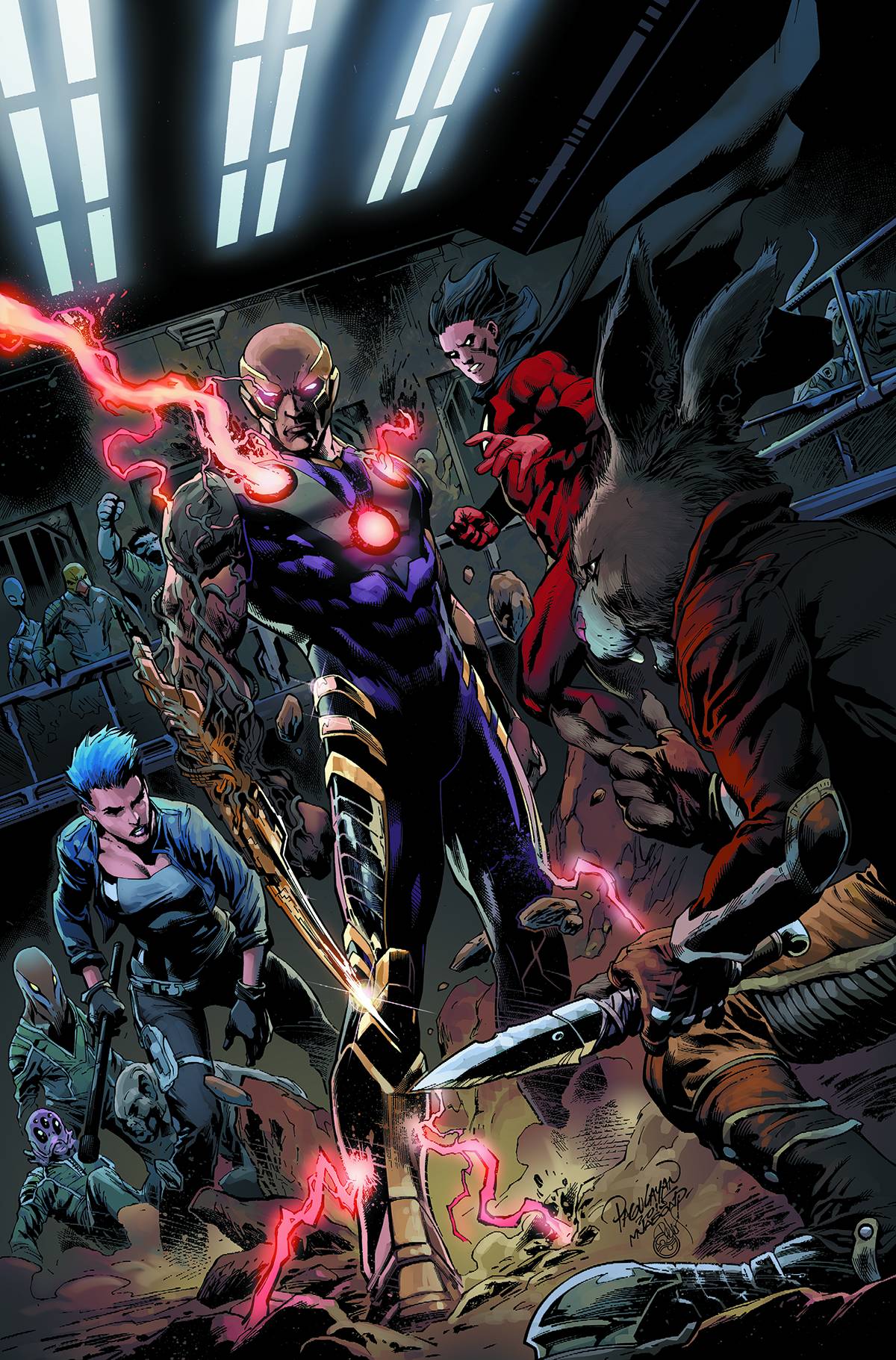 Telos #2
Titans Hunt #2
Image Comics (24 issues)
Huck #1 (Albuquerque Cover)
Huck #1 (Albuquerque Cover)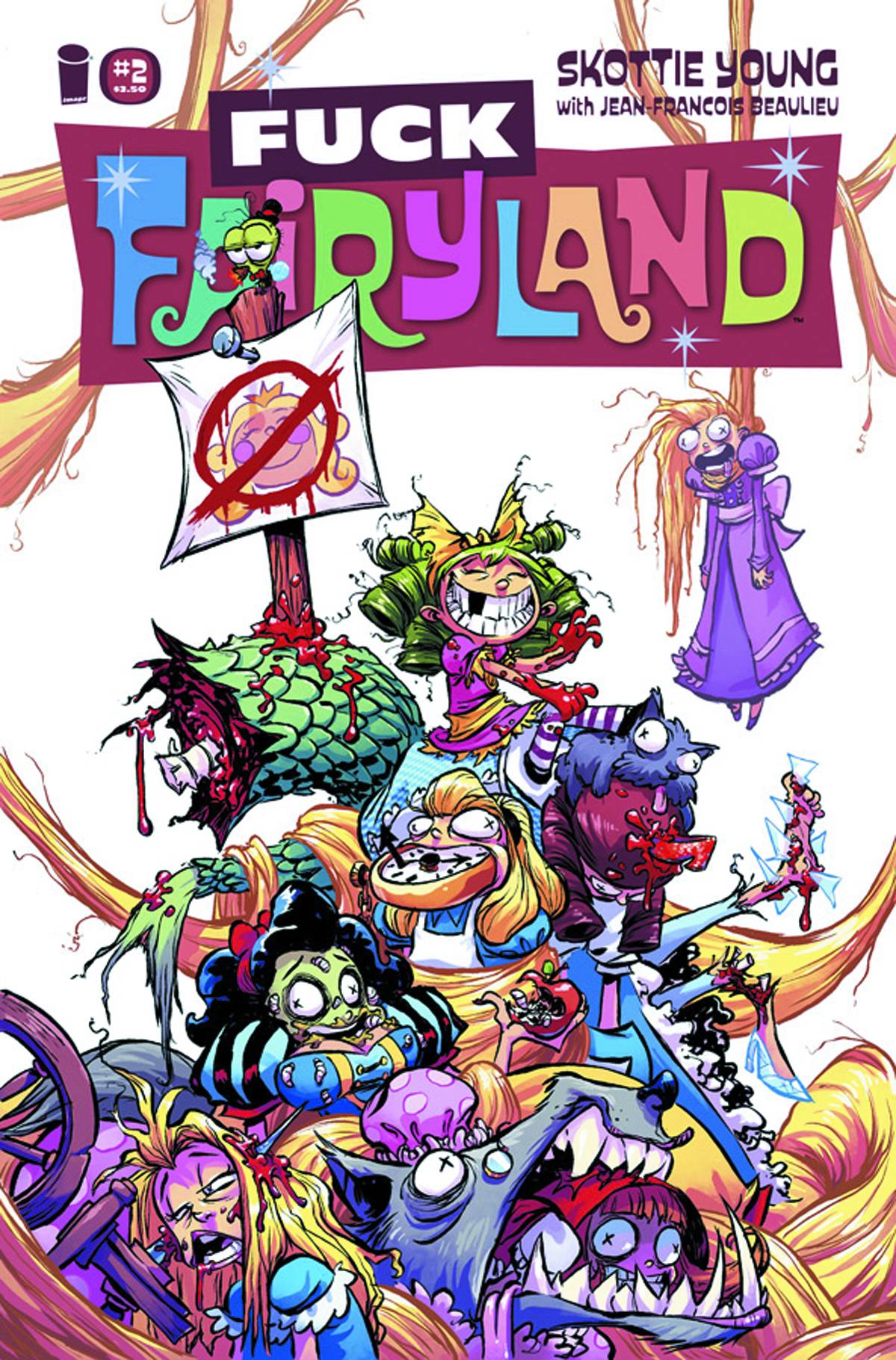 I Hate Fairyland #2 (F*CK Fairyland Cover)
I Hate Fairyland #2 (Young Cover)
Invincible #125
Low Vol. 2: Before the Dawn Burns Us
Phonogram: The Immaterial Girl #4
Pretty Deadly #6 (Rios Cover)
Pretty Deadly #6 (Valkyrie Cover)
Rat Queens #13
Reyn #10
Savage Dragon Archives Vol. 5
Savior #8
Shutter #17
The Beauty #4 (Haun Cover)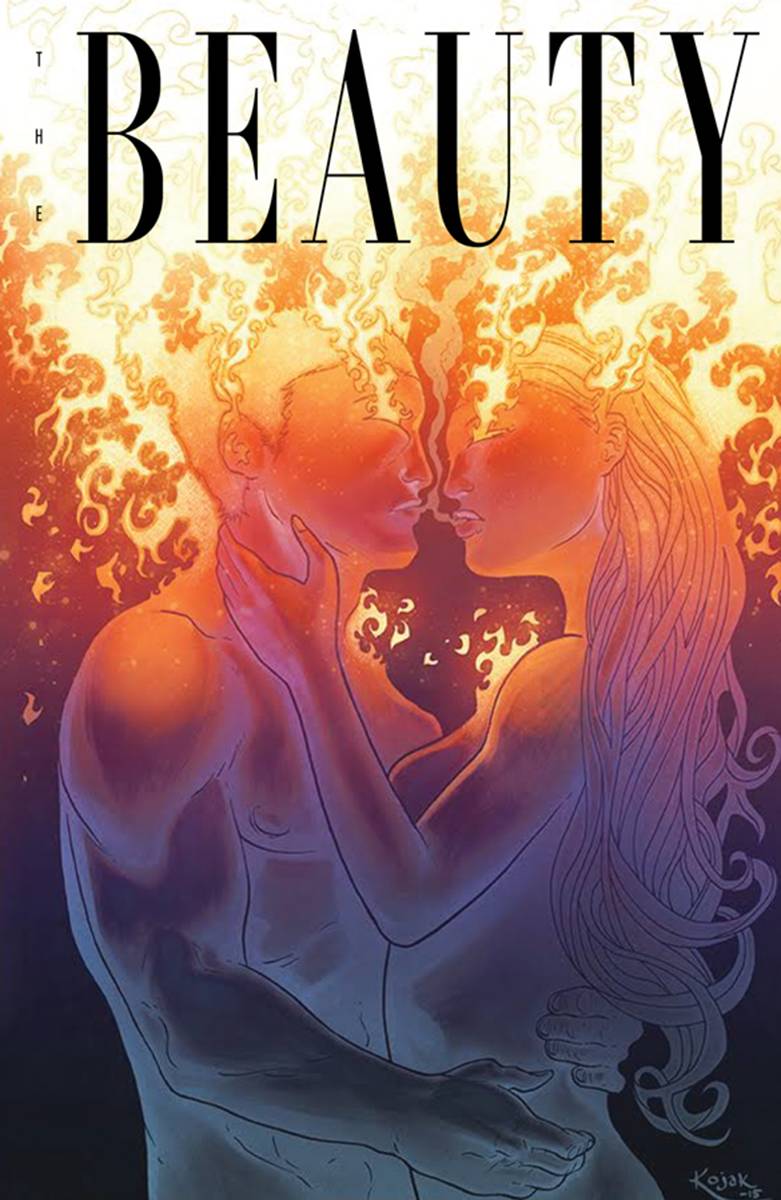 The Beauty #4 (Koschak Cover)
The Beauty #4 (Rossmo Cover)
The Dying & The Dead #6
Tokyo Ghost #3 (Murphy & Hollingsworth Cover)
Tokyo Ghost #3 (Murphy & Hollingsworth Cover)
Wayward #11 (Bradshaw & Bonvillain Cover)
Wayward #11 (Brine & Bonvillain Cover)
Wayward #11 (Cummings & Bonvillain Cover)
Witchblade 20th Anniversary
Dynamite Entertainment (18 issues)
Bob's Burgers #5 (Rare Wong Virgin Cover)
Chastity #1 (Dynamic Forces Cover)
Dawn / Vampirella #5 (Rare Linsner Virgin Cover)
Frankenstein: Storm Surge #2
Grumpy Cat #1 (Haeser Hand Drawn Original Art Cover)
Looking For Group #8
Masks 2 #8 (10 Copy Black Sparrow Cover)
Masks 2 #8 (15 Copy Guice B&W Cover)
Masks 2 #8 (20 Copy Lee B&W Cover)
Masks 2 #8 (30 Copy Hardman B&W Cover)
Masks 2 #8 (Guice Cover)
Masks 2 #8 (Lee Cover)
Masks 2 #8 (Subscription Cover)
Red Sonja / Conan #1 (Premium AoD Collectables Cover)
The Spirit #1 (Premium AoD Collectables Cover)
Vampirella #1969 (Hack Cover)
Vampirella #1969 (Jadson Cover)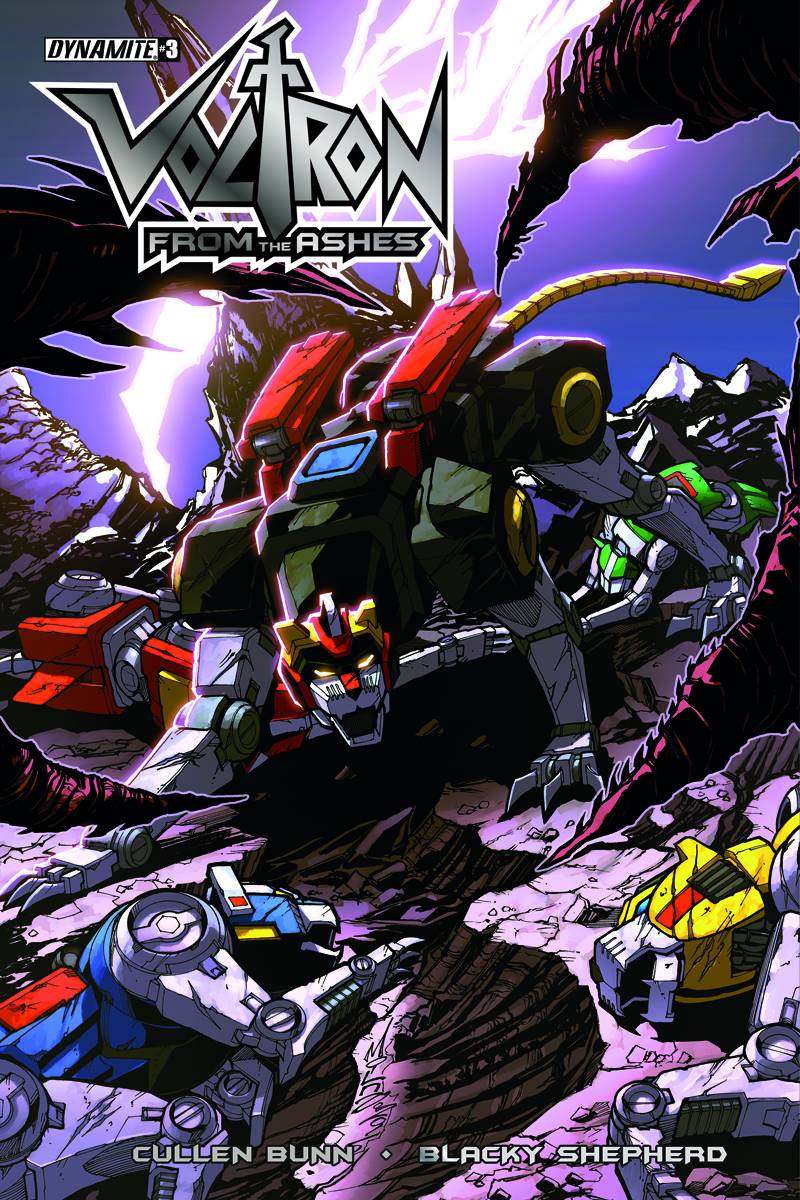 Voltron: From the Ashes #3
BOOM! Studios (16 issues)
Adventure Time with Fionna & Cake: Card Wars #5
Adventure Time with Fionna & Cake: Card Wars #5 (20 Copy)
Adventure Time with Fionna & Cake: Card Wars #5 (Wong Cover)
Big Trouble in Little China #18
Big Trouble in Little China #18 (20 Copy Smith Cover)
Cognetic #2
Escape From New York #12
Escape From New York #12 (20 Copy Moustafa Cover)
Giant Days #8
Giant Days Vol. 1
Hacktivist #5
Lumberjanes #20
Lumberjanes #20 (20 Copy May Cover)
Lumberjanes Vol. 1 (To the Max Edition)
Six Gun Gorilla #1 (Pen & Ink Edition)
Welcome Back #3
Dark Horse Comics (15 issues)
B.P.R.D.: Hell On Earth #137
Buffy the Vampire Slayer, Season 10 #21
Buffy the Vampire Slayer, Season 10 #21 (Isaacs Cover)
Dark Horse Presents 2014 #16
EVE: Valkyrie #2
Groo: Friends and Foes #11
Mulan: Revelations #4
Paybacks #3
Plants vs. Zombies #6: Grown Sweet Home
Power: Cubed #3
Rook #2
Steam Man #2
The Chronicles of Conan Vol. 30: The Death of Conan
The Kurosagi Corpse Delivery Service Book 2 (Omnibus)
Usagi Yojimbo #150
Valiant (15 issues)
Bloodshot: Reborn #8 (10 Copy Gill Cover)
Bloodshot: Reborn #8 (20 Copy Segovia Cover)
Bloodshot: Reborn #8 (Fabry Cover)
Bloodshot: Reborn #8 (Johnson Cover)
Bloodshot: Reborn #8 (Suayan Cover)
Unity Vol. 1 (Deluxe Edition)
Wrath of the Eternal Warrior #1 (10 Copy Perez Cover)
Wrath of the Eternal Warrior #1 (20 Copy Larosa Cover)
Wrath of the Eternal Warrior #1 (50 Copy Lafuente Cover)
Wrath of the Eternal Warrior #1 (Allen Cover)
Wrath of the Eternal Warrior #1 (Blank Cover)
Wrath of the Eternal Warrior #1 (Martin Cover)
Wrath of the Eternal Warrior #1 (Nord Cover)
Wrath of the Eternal Warrior #1 (Wraparound Lafuente Cover)
X-O Manowar #1 (Dollar Debut Edition)
Titan Books (11 issues)
Angel Vol. 1: Heroes & Guardian Angels
Doctor Who: New Adventures with the Eleventh Doctor, Year Two #14 (SDCC Cover)
Doctor Who: New Adventures with the Eleventh Doctor, Year Two #3 (Ellerby Cover)
Doctor Who: New Adventures with the Tenth Doctor, Year Two #13 (SDCC Cover)
Doctor Who: New Adventures with the Twelfth Doctor #0 (SDCC Cover B)
Doctor Who: New Adventures with the Twelfth Doctor #10 (SDCC Cover)
Doctor Who: New Adventures with the Twelfth Doctor #15 (Myers Cover)
Doctor Who: New Adventures with the Twelfth Doctor #15 (Slorance Cover)
Doctor Who: New Adventures with the Twelfth Doctor #15 (Subscription Photo Cover)
Rivers of London #5
The James Bond Omnibus Vol. 1
Archie Comics (7 issues)
Jughead #2 (Fish Cover B)
Jughead #2 (Francavilla Cover)
Jughead #2 (Hack Cover)
Jughead #2 (McClaine Cover)
Mega Man #55 (Jampole Cover)
Sonic the Hedgehog #278 (Knight Cover)
Sonic the Hedgehog #278 (Peppers Cover)
Aspen Comics (7 issues)
Fathom: Blue #5 (8 Copy Cover)
Fathom: Blue #5 (Direct Market Cover A)
Fathom: Blue #5 (Direct Market Cover B)
Jirni #4 (Cafaro Cover)
Jirni #4 (Lorenzana Cover)
Jirni #4 (Marion Cover)
Jirni #4 (Qualano Cover)
Zenescope (7 issues)
Grimm Fairy Tales: Robyn Hood Holiday Special (Dooney Cover)
Grimm Fairy Tales: Robyn Hood Holiday Special (Ingranata Cover)
Grimm Fairy Tales: Robyn Hood Holiday Special (Reyes Cover)
Grimm Fairy Tales: Robyn Hood Holiday Special (Tolibao Cover)
Grimm Fairy Tales: Wonderland #41 (Delara Cover)
Grimm Fairy Tales: Wonderland #41 (Malsuni Cover)
Grimm Fairy Tales: Wonderland #41 (Tolibao Cover)
Cinebook (6 issues)
Kenya Vol. 5: Illusions
Lucky Luke Vol. 55: Arizona
Red Baron Vol. 3: Dungeons and Dragons
Spooks Vol. 5: Megan
The Adventures of Blake & Mortimer Vol. 21: Plutarch's Staff
The Marquis of Anaon Vol. 2: The Black Virgin
Vertigo (5 issues)
Astro City #29
Astro City: Lovers' Quarrel
Clean Room #2
Red Thorn #1
Swamp Thing: Darker Genesis
Action Lab (4 issues)
HOLY F*CKED #3
The F1rst Hero: Fight For Your Life #4
Tomboy #1
Tomboy #1 (Ely Cover)
Boundless Comics (4 issues)
Lady Death #25 (Seattle VIP Cover)
Lady Death (Premiere Unveiled Cover)
Lady Death: Apocalypse #2 (Century Firestarter Cover)
Lady Death: Apocalypse #3 (CGC Numbered Edition)
Devil's Due (3 issues)
Public Relations #3
Serving Supes #1
Zen: Hard Bounty #1
Fantagraphics (3 issues)
Peanuts Every Sunday: 1961-1965
The Don Rosa Duck Library Vol. 4: The Last of Clan McDuck
The Don Rosa Duck Library Vols. 3 & 4
Liquid Comics (3 issues)
The Coming of Rage #2
The Coming of Rage #2 (Kang Cover)
The Coming of Rage #2 (Ultra Rare Bloody Sky Cover)
SelfMadeHero (3 issues)
Filmish: A Graphic Journey Through Film
Hysteria
Klaxon
Viz Media (3 issues)
Ooku: The Inner Chambers Vol. 11
Terra Formars Vol. 9
Ultraman Vol. 2
451 Media Group (2 issues)
Six #1 (Antonio Cover)
Six #1 (Chater Cover)
Alternative Comics (2 issues)
Quit Your Job and Other Stories
Sunbeam on the Astronaut
Antarctic Press (2 issues)
Gold Digger #226
Steambusters #2
Bongo Comics (2 issues)
Futurama Comics #77
Simpsons: Winter Wingding #10
Canton Street (2 issues)
Black Cat Mystery #50
Moon Girl #5
Kodansha Comics (2 issues)
Fairy Girls Vol. 1
Fairy Tail Vol. 1 (Master's Edition)
21 Pulp (1 issue)
Hero Hourly #1
Abstract Studio (1 issue)
Rachel Rising #37
Alterna Comics (1 issue)
Mother Russia #1 (Blank Sketch Cover)
American Gothic Press (1 issue)
Project Nemesis #2 (Frank Cover)
Andrews McMeel Publishing (1 issue)
Clean Up On Aisle Stupid! A Get Fuzzy Collection
Arcana Comics (1 issue)
Furrever Friends: A Cat Named Haiku Anthology
Avatar (1 issue)
Night of the Living Dead The Beginning Complete Box Set
Benitez Productions (1 issue)
Lady Mechanika Vol. 1: The Mystery of Mechanical Corpse
Bliss on Tap Publishing (1 issue)
Future Proof #8
Chapter House Comics (1 issue)
Captain Canuck #5 (10 Copy Kerschl Cover)
Double Take (1 issue)
Double Take Super Pack #2
Dover Publications (1 issue)
The Puma Blues: The Complete Saga in One Volume
Drawn and Quarterly (1 issue)
Hitler
Graphic India (1 issue)
Mistry Pi #5
Legendary Comics (1 issue)
Cops For Criminals #1
Nobrow Press (1 issue)
101 Artists To Listen to Before You Die
Oni Press (1 issue)
Rick and Morty Vol. 1
Seven Seas (1 issue)
Bodacious Space Pirates: Abyss of Hyperspace Vol. 2
Space Goat Productions (1 issue)
Evil Dead 2: Tales of the Ex-Mortis #1 (Special Edition)
Uncivilized Books (1 issue)
New Construction: Two More Stories by Sam Alden